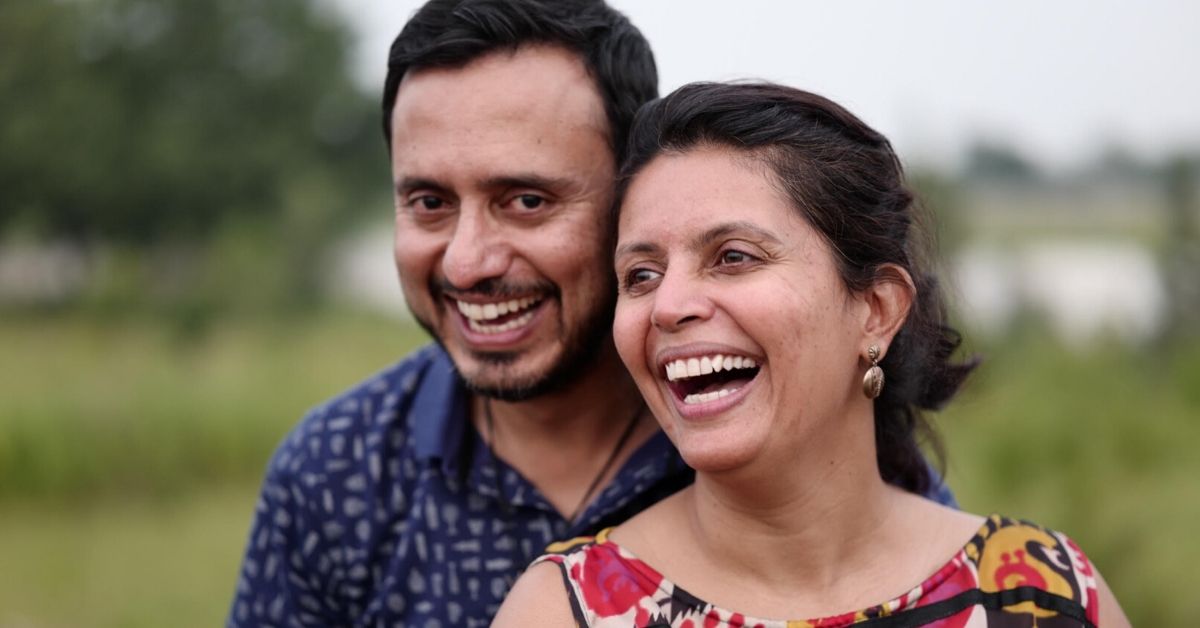 "We are living in times where industrial chemicals are being used to grow the food we feed our children. We wanted to change that, not just for our kids, but others too. So we decided to move to India and start growing our food by becoming natural farmers."
Good food plays a vital role in Kavitha and Ravi Mantha's life. It is hardly surprising, then, that their journey to building a 17-acre food forest began with a meal where the couple was introduced to each other by Kavitha's colleague.
At the time, Ravi was a finance professional settled in London, and their long-distance romance blossomed over an instant messaging platform that Kavitha's Hyderabad-based company was testing.
---
If good food your first love too? Here is some wholesome organic food that tastes as good as it makes you feel!
---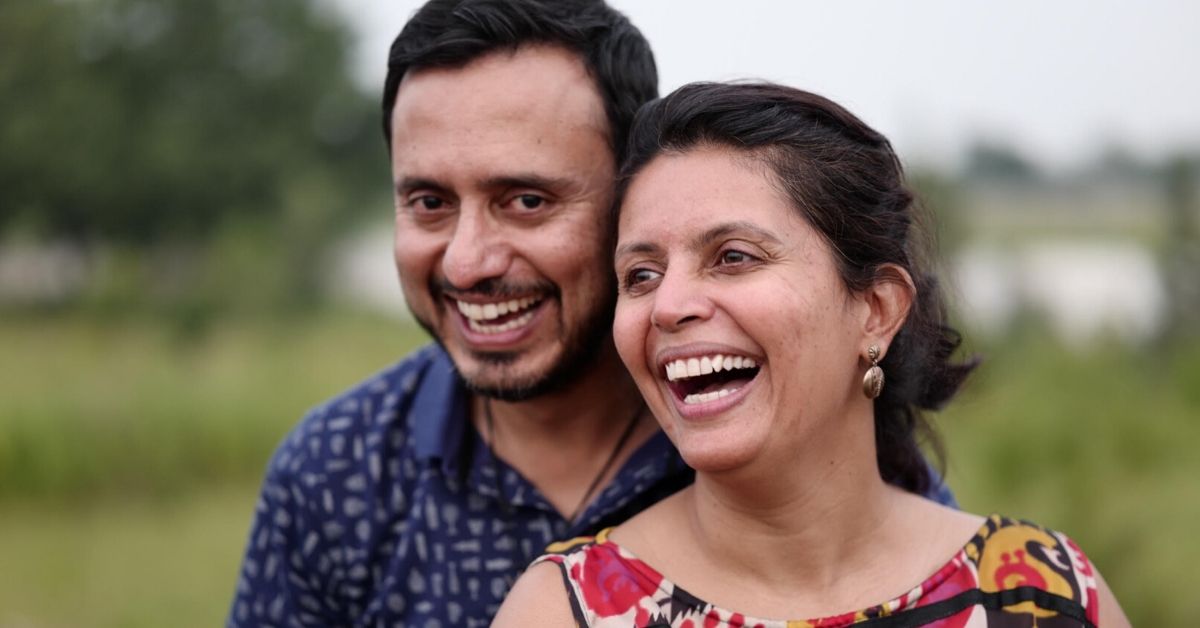 "From the time he started his day to the time I ended mine, we were connected. It was a proper new internet romance," laughs Kavitha, adding that they dated for 1.5 years before tying the knot.
Kavitha moved to London, completed her MBA from Cambridge University and worked in an array of marketing roles across industries while dabbling in baking and Zumba.
Ravi, too, worked across sectors, donning many hats such as an angel investor, author, public speaker, political advisor, and poet.
The duo lived abroad for 15 years across the United States, United Kingdom and Singapore, before making the big decision to move to India five years ago.
"The switch was difficult considering we had two kids and we were concerned about their education and how they would adapt. But, when we first started dating, Ravi told me that there were two things he wanted to do. The first was to return to India, and the second was to become a farmer," states Kavitha.
Ravi adds, "We are living in times where industrial chemicals are being used to grow the food we feed our children. We wanted to change that, not just for our kids, but others too. So we decided to move to India and start growing our food by becoming natural farmers."
The couple bought an existing land in the Shankarpally district of Telangana. Today, they have built their 17-acre food forest on the same land.Christened Baby Elephant Farm, the biodiverse farm follows regenerative natural farming principles to grow chemical-free produce and also powers the Sage Farm café—Hyderabad's first farm-to-table café.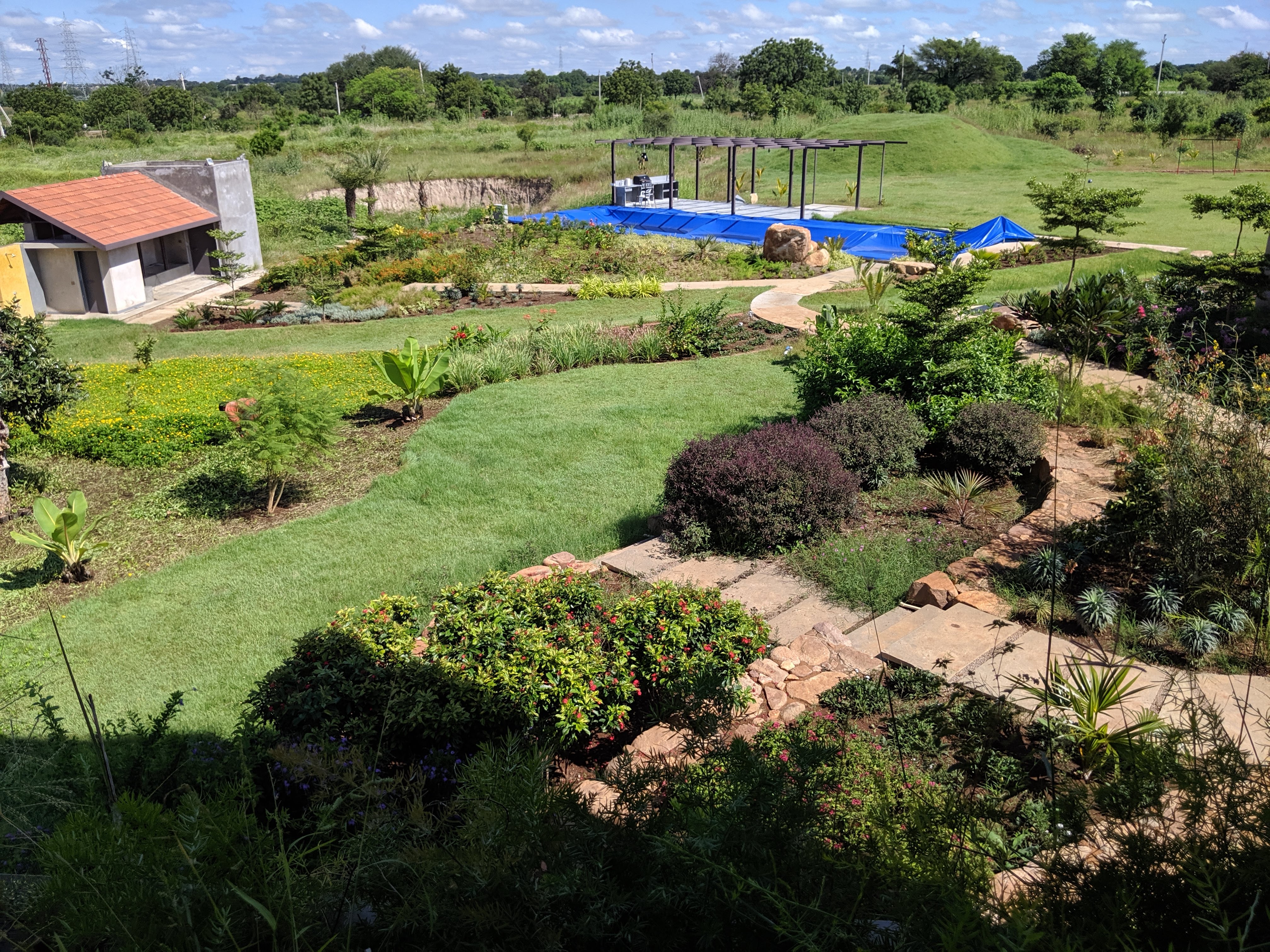 Around the time they purchased the land, they also acquired an existing organic store. Now running under the label, Sage Sustainable Living, the store sells raw produce and processed products from their farm.
While the couple was excited about the direction their lives were taking, it didn't impress their families much.
"My parents thought that I had lost my marbles. Besides, the concept of organic farming seemed like a marketing gimmick to them. As disheartening as their initial reaction was, it also fuelled my drive to turn the concept into a success. But when they saw us work hard at the farm, watch me wait tables, cook the food, they saw the heart behind it. They are our biggest fans and supporters now," she mentions.
Baby Elephant Farms
Spread across 17 acres and following the principles of permaculture, Korean natural farming and bio-dynamics, the farm grows more than 50+ varieties of vegetables and leafy greens, 15 varieties of fruits, pulses, grains etc.
It boasts of rich biodiversity and all forms of life including honey bees, cattle, butterflies, dragonflies, earthworms, anthills and mycelial networks.
The farm also harnesses solar power, harvests rainwater in trenches across the field and recycles its greywater.
"Baby Elephant Farms has a bio-diverse ecosystem where you can take a walk through the farm and eat off the plant/tree without any care. We use indigenous seeds sourced from other natural farmers and seed banks," mentions Ravi, adding that 100 per cent of what they grow is either processed or sold in raw form at their organic store, while the excess produce powers the café.
They also source veggies from other organic farmers and deliver pre-orders in baskets to consumers thrice a week.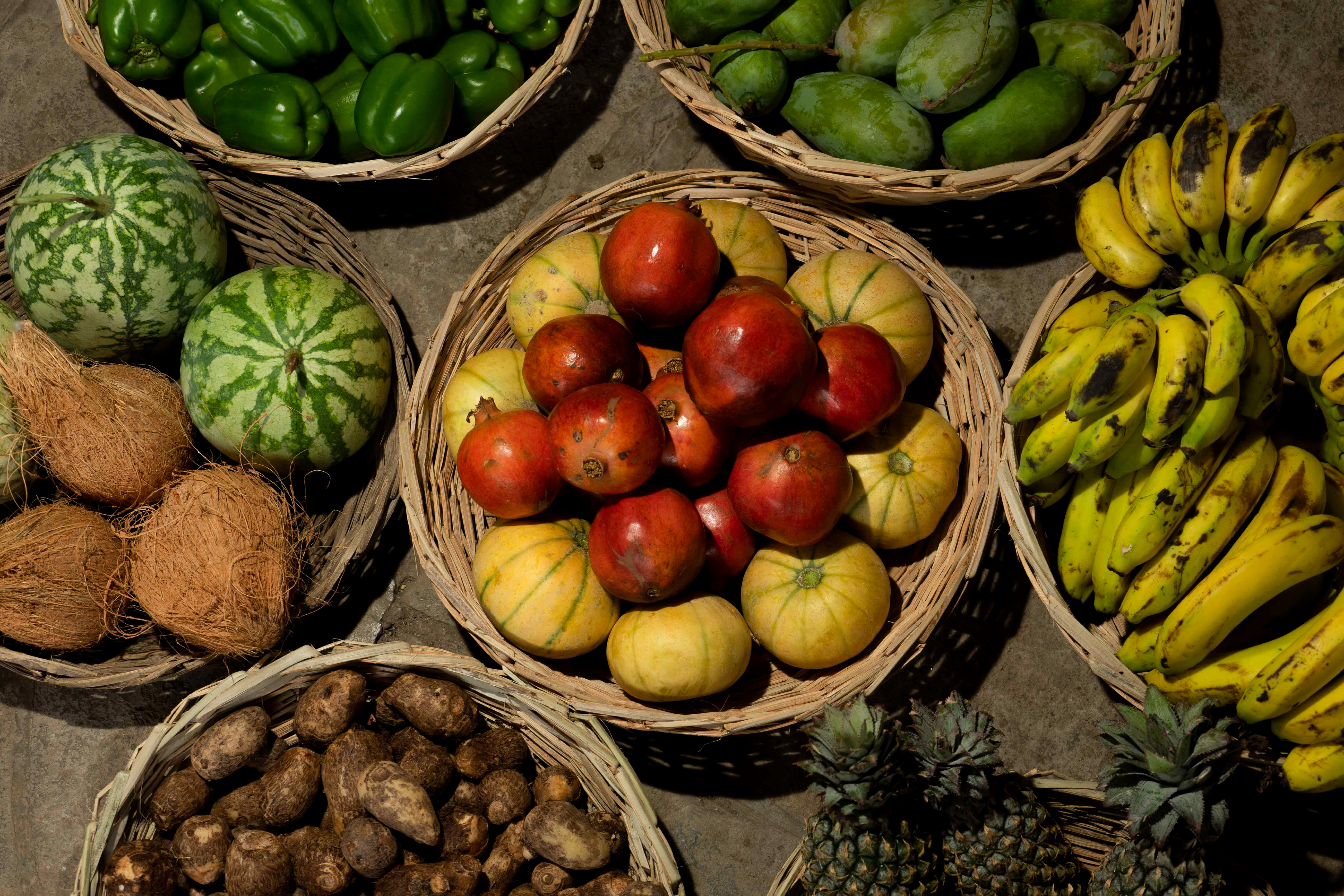 Highlighting some of the practices they have adopted, Kavitha says, "Permaculture follows three strong pillars. Don't harm the sower, don't harm the consumer, and don't harm the soil. Regenerative farming goes a step further where we not only protect the soil but also enrich it. Because the long-term sustainability of any natural farm is entirely dependent on the life of its soil."
To enrich the soil and ensure that their food forest continues to thrive, here are a few practices that they follow:
1. Minimal tilling
"The soil is brimming with forms of life and microorganisms that the human mind cannot envisage. It has two layers, the aerobic and anaerobic. Continuous tillage leaches the topsoil of its nutrients and disrupts the balance between the layers. It also affects the forms of life that improve the quality of soil in the deeper layers like earthworms and mycelium networks. So minimum tilling is a critical concept," says Kavitha.
2. Green manuring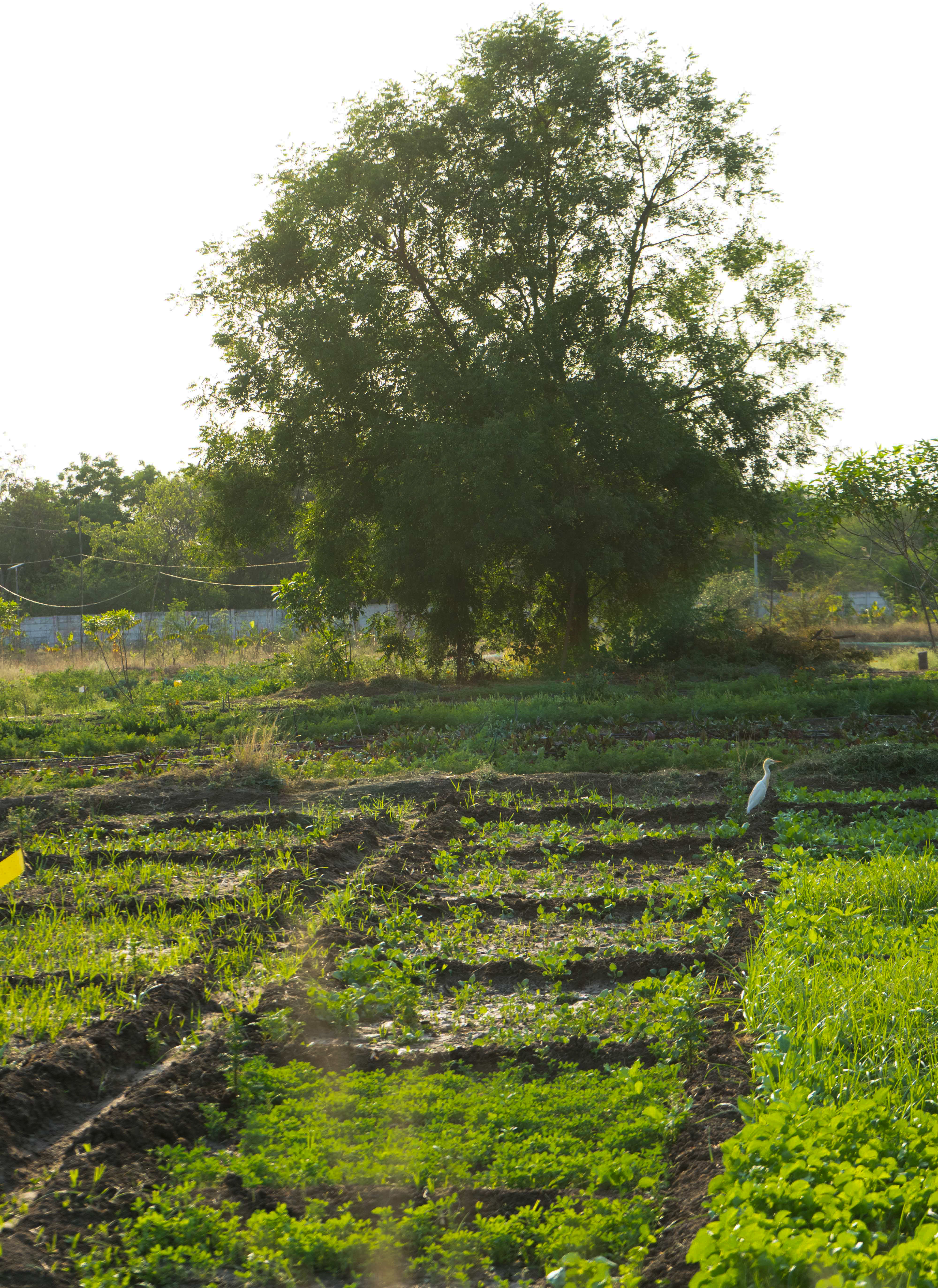 This refers to the method of planting different combinations of crops in the same area, in a manner that the roots reach different depths.
"For example, in one row, we grow fenugreek, mustard, flax, coriander and bamboo. While the bamboo takes time to grow, there's enough sunlight to nourish the greens. Once they have grown in 45 days, the greens are plucked, and the residue is left on the spot which then serves as manure for the bamboo crop. We follow this method for our orchards," mentions Kavitha.
3. Managing pests
"It is important to understand that there is a benchmark for what can be considered a pest attack. Basic pest issues are normal. A hole or two in your naturally grown leafy greens is a good sign that your soil is thriving, but the same, when marked by white patches, is a pest attack. We take simple measures to keep pests at bay. Fresh greens are juiced and put back into the soil. We make a fermented bio-pesticide called fish amino acid using seafood waste, jaggery and cow urine. We also make a lactobacillus mix which also added to the soil in diluted form," says Kavitha.
Every Sunday, the farm is open to farmers to visit. It is also a flourishing space for workshops, retreats and activities which are conducted in structures built naturally using limestone and mud.
Sage Farm Café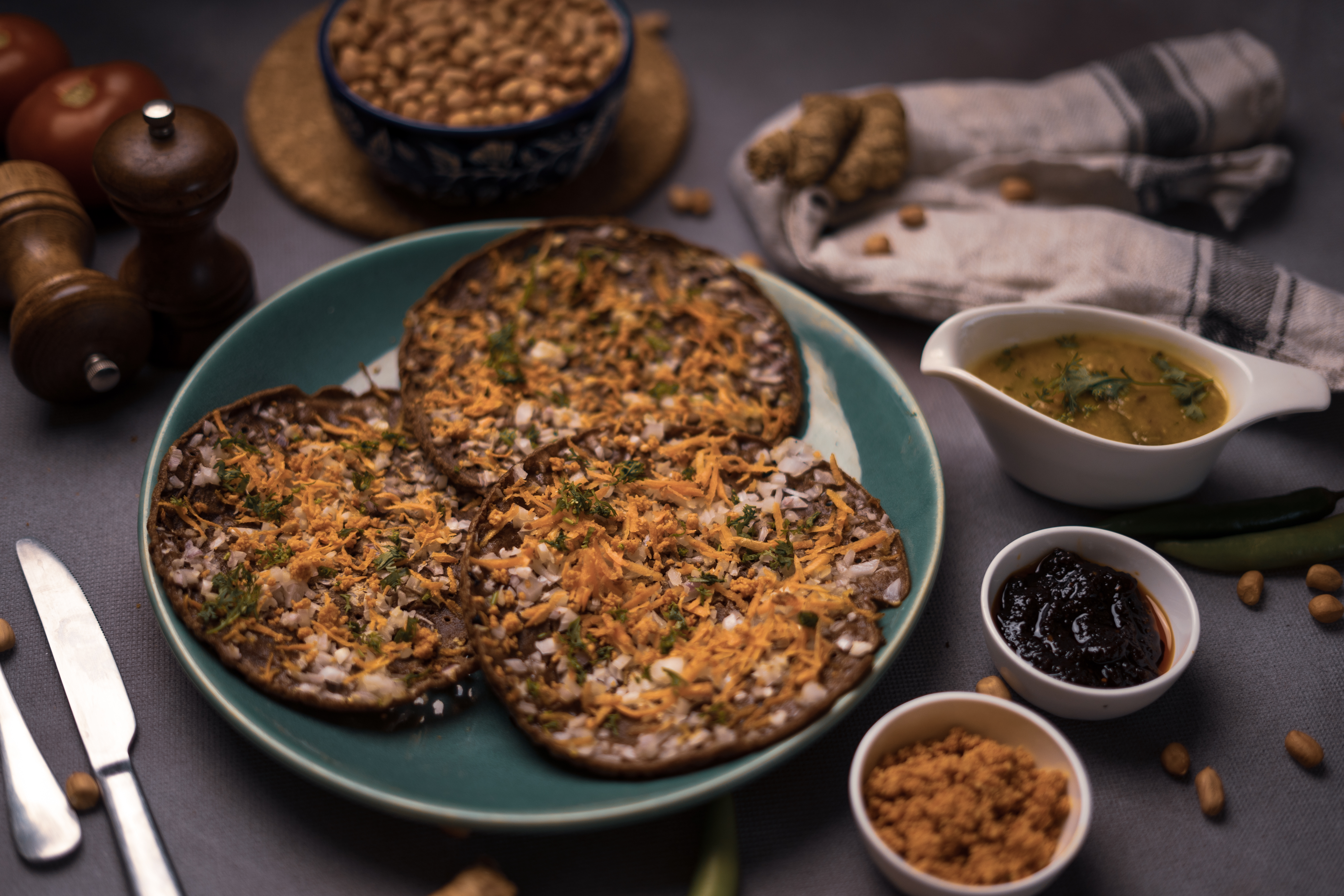 A kitchen that was once run by Kavitha and two helpers, is now a full-fledged café that employs 17 people. The expansion has been slow and gradual, with zero investment in publicity. It is all word of mouth.
"Unlike most restaurants that have a fixed menu, we follow seasonality at Sage Farm Café. We use a host of local varieties of leafy greens for our salads. We also sun-dry our excess seasonal fruits from the farm using the solar dry to make pickles, jams, flour and a host of products. We even make different kinds of vinegar, cheese and ice cream from scratch," begins Kavitha.
Composting
All the waste that comes out of the café is either recycled or used to generate compost for Baby Elephant Farms.
The waste is segregated in eight different bins– paper, plastic, wet, dry, eggs, onions, raw green, cooked food, seafood waste, meat waste etc.
"Only when you maintain the sanctity of different wastes, can you utilise them to the fullest because composting is a complicated and long-drawn process," says Kavitha.
Instant composting units break the waste down only to carbon. To tackle this, they collect compost from the Hyatt hotel twice a week and compost and mature it further for three months to ensure it thrives with bacteria before using it on the farm. They also source 8 kg of coffee grain waste per day from Roastery Coffee House to facilitate composting.
Kavitha opened a second café last month and now aims to popularise the concept of seasonal produce cafés by collaborating with like-minded individuals.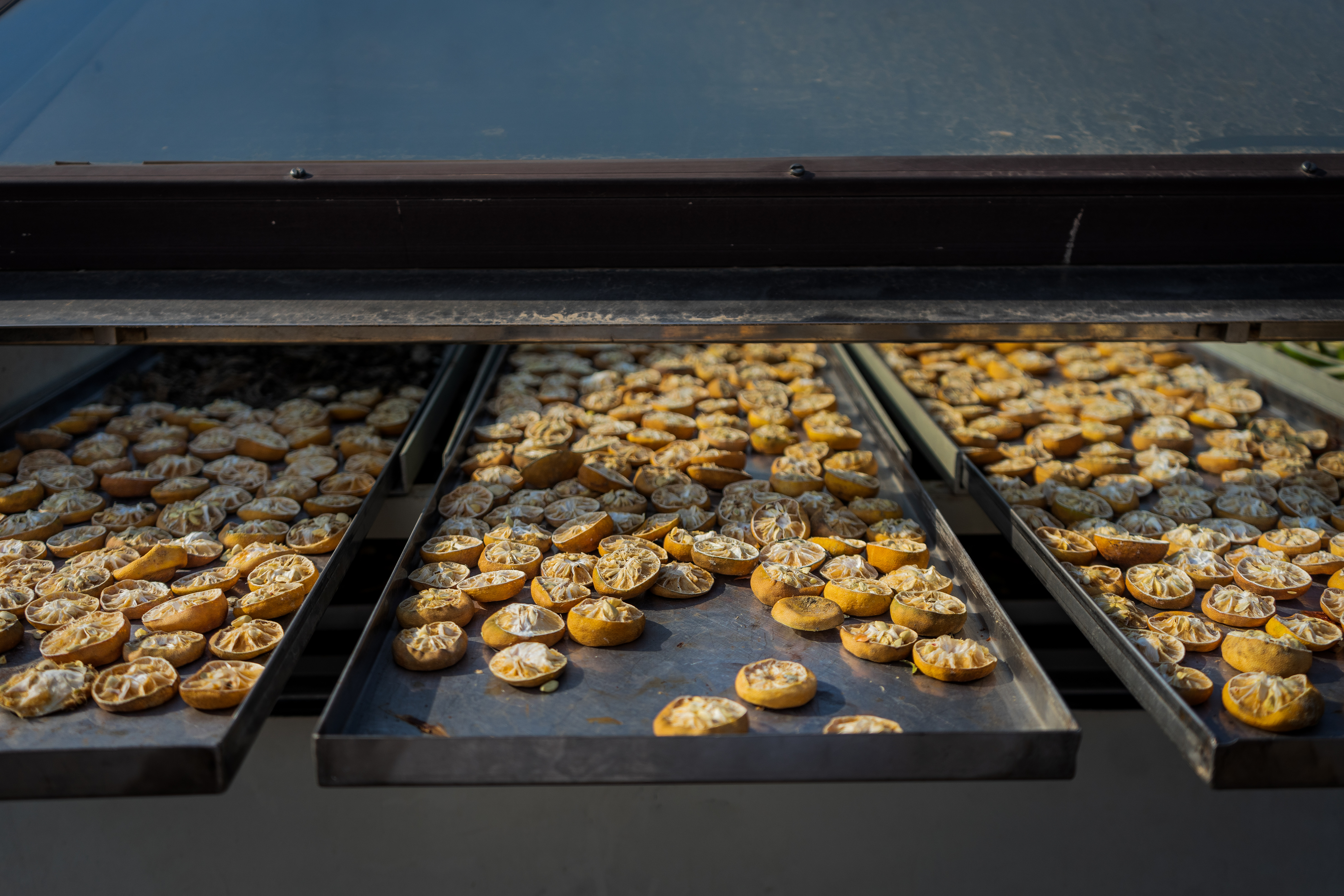 Ravi ends this fascinating conversation with a heartfelt piece of advice.
"We genuinely believe in the adage, 'You are what you eat, and you are also what you eat eats.' Today people are chasing cheap food without considering its health effects in the long run. It is tremendously important for us to know where our food comes from. Let's go back to the basics, grow food, or source it from land that is cared for. Let's have a real connection with nature."
If this story inspired you, please get in touch with Baby Elephant Farms at 98494 27575 or write to them at sage.sustainable.living@gmail.com
---
Also Read: No Seeds? No Problem: TN Farmer's Innovation Can Help Transform Indian Agriculture
---
(Edited by Gayatri Mishra)
Like this story? Or have something to share?
Write to us: contact@thebetterindia.com
Connect with us on Facebook and Twitter.
We bring stories straight from the heart of India, to inspire millions and create a wave of impact. Our positive movement is growing bigger everyday, and we would love for you to join it.
Please contribute whatever you can, every little penny helps our team in bringing you more stories that support dreams and spread hope.
Tell Us More