Not just food and water, the RTI response has also revealed what is allowed in terms of 3D glasses as well. But there's a catch. #ConsumerAwareness
In June 2016, activist Vijay Gopal, a resident of Hyderabad, was prevented from carrying his own water bottle inside a multiplex, and charged Rs 50 for one. The maximum retail price of the same water bottle was Rs 20.
He subsequently filed a complaint at a Hyderabad Consumer Forum. In April 2017, the Forum ruled that cinema halls cannot charge more than the MRP on water bottles, and ordered the establishment to pay Rs 6,000 to Gopal.
---
This uber cool water-saving device easily fits on to your tap to save up to 80% of the water that would have otherwise been used up with a normal tap!
---
He subsequently filed a Right to Information (RTI) query with the Hyderabad City Police asking, among other things, whether there was any law restricting consumers from bringing their own food and water into these establishments.
Much to the chagrin of multiplexes and theatre owners, the City Police responded to the query with, "There is no such rule in the Cinema Regulation Act 1955 of Telangana State restricting movie-goes from carrying their own food or water bottles to the cinema hall. But on safety and security point of view, carry bags/boxes/luggage [and] outside food is not allowed."
Talking to The Better India, Vijay Gopal responds to that clarification, "As cinema patrons, we don't want to carry luggage or bags or suitcases and that is given. This is why cloak room facilities are mandatory at every cinema."
Who do we complain to if we are stopped from carrying outside water bottle, food items (snacks, etc)?
"The response given to us is to file a complaint with the Department of Legal Metrology. But this is an insufficient answer because this department only comes into the picture if I had said that we are receiving wrong format bills. For example, if you're being given a bill which states that you bought a bottle of soft drinks, but doesn't state the quantity, units, etc. It's a wrong response furnished by the police," says Gopal.
"We have the Telangana State Public Safety Measures Act 2013, which clearly mandates all these establishments have metal detectors, proper frisking, etc. When all of these measures are in place, these establishments are restricting us from carrying pre-packaged food. I will not bring a plate or tiffin with me. I will carry packaged food items like chips. If I'm not restricted by law from doing something, I can continue to do so. If the multiplexes feel that there should be restrictions, then there should be a law that says so," he adds.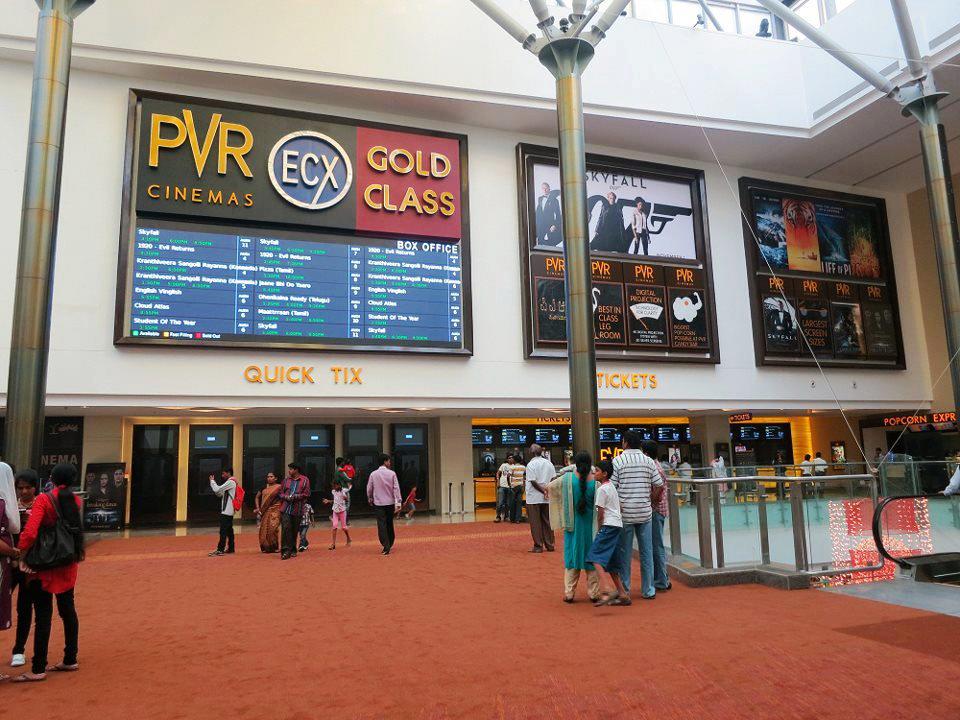 Gopal asserts that either the law has to restrict people from carrying food or beverages into these establishments or, they must offer consumers more choices since they sell only one brand of water bottle for Rs 70 or popcorn at Rs 200-300.
Gopal argues that if the theatres are charging exorbitant prices for eatables then consumers should be allowed to bring packaged food from outside. "I want choices made available for me inside the theatre if the management is going to restrict me from taking anything inside the theatre. You can't burn the candle for consumers on both ends. I want this exploitation to stop," argues Gopal.
"It's for the authorities to strike the balance. We will file a PIL in the Telangana High Court in this regard. What we are asking is extremely basic, which is allowing us to have choices," he adds.
It's a sentiment shared by Karan Chaudhury, a Hyderabad native, and an avid cinema-goer.
"You don't give me choice, restrict me from carrying my food and sell only one brand product. They can't sell a bottle of water for Rs 60. It's ridiculous and sheer negligence on the part of management. What if there is someone with a medical condition who can't drink bottled mineral water? Meanwhile, the authorities are just sitting around silently," he says.
Another issue highlighted by the RTI query is that there are many multiplexes and theatres that charge extra money for 3D glasses. Some are collecting Rs 30 or Rs 50. "The sale of these 3D glasses is creating black money. Cinemas in Hyderabad, especially standalone theatres, do not give you proper receipts. Either the authorities should give them a license or allow consumers to carry their own 3D glasses. For Rs 50-100, I can buy a 3D glasses online, instead of paying Rs 50 every time I go to watch a movie in the cinema hall," argues Gopal.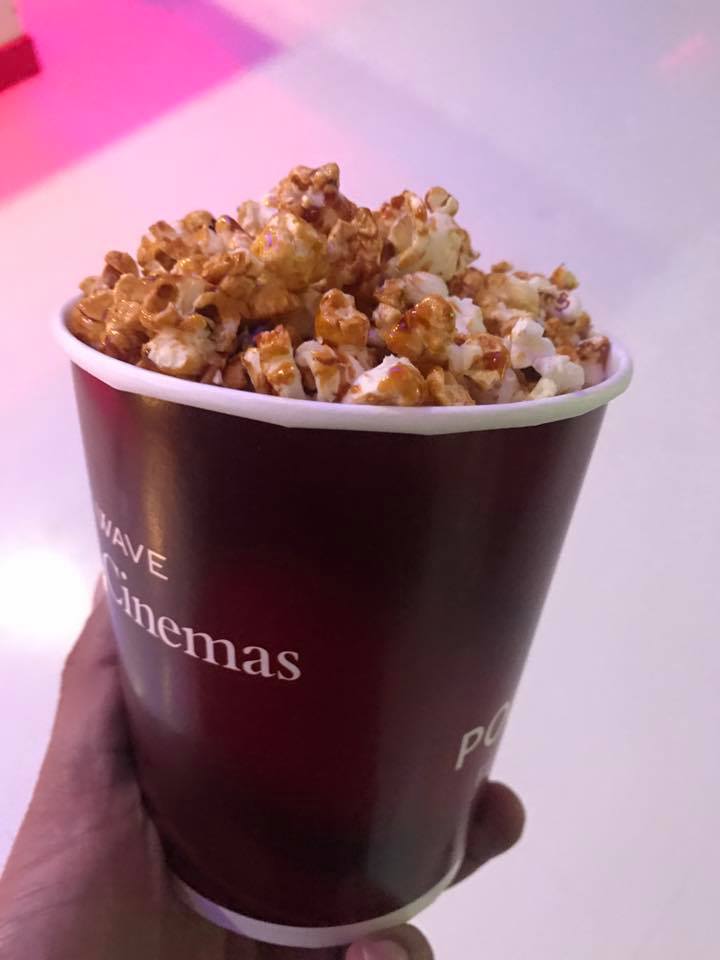 On the other side of this debate, however, there is an argument that private entities like cinemas and multiplexes are free to deny any person from entering their establishment based on certain conditions. Carrying food or water from outside is one such condition based on which their security guards can stop a person from entering the premises.
If a property owner who provides a service decides to implement a rule that does not unreasonably discriminate against people then they have every right to execute that rule.
"One High Court, namely that of Jammu and Kashmir, had allowed patrons to carry outside food and beverages inside multiplexes. The Multiplex Association of India (MAI) had challenged this order by a petition, and the Supreme Court of India, while admitting the petition of the MAI, has stayed the operation of the order of the J&K High Court," a recent MAI statement reads.
"But the conditions of licence issued to cinema halls under the Cinema Regulation Act of 1955, state that their primary business is movie screening and not selling food or beverages. As per these rules, cinemas are restricted from carrying out any other commercial activity besides what the licence is given to them for, which is a movie screening. The business itself, thus, is seemingly illegal, but I didn't want to touch that point because that would affect the livelihoods," argues Gopal.
However, for multiplex and cinema owners, it's also a question of basic economics.
"Multiplexes operate on slender profit margins. Making money on popcorn to run these high maintenance theatres has been an integral part of the business model across the world for decades," says a representative of one of India's leading multiplex chains, speaking to the Times of India last year.
"Accounts for major multiplex chains show that theatres make as little as 5 per cent profits. Food and beverage revenues account for about 25-30 per cent of a multiplex's operator's revenues. A dent in that would wipe out even this meagre return and make it unaffordable for multiplexes to remain in business," he adds.
---
Also Read: 8-Hour Work Shifts & Overtime Pay? Do Our Police Deserve This?
---
Then there are questions of entertainment tax, GST on the sale of food and beverages, soaring cost of real estate prices not concomitant with rising ticket prices and growing competition from streaming sites like Netflix and Amazon Prime.
It does seem likely that any resolution to this dispute between consumers and owners will take some more time to arrive. In the meantime, Gopal is ready to take his own water bottle into the cinema hall this weekend and test his stand.
(Edited by Saiqua Sultan)
Like this story? Or have something to share? Write to us: contact@thebetterindia.com, or connect with us on Facebook and Twitter.