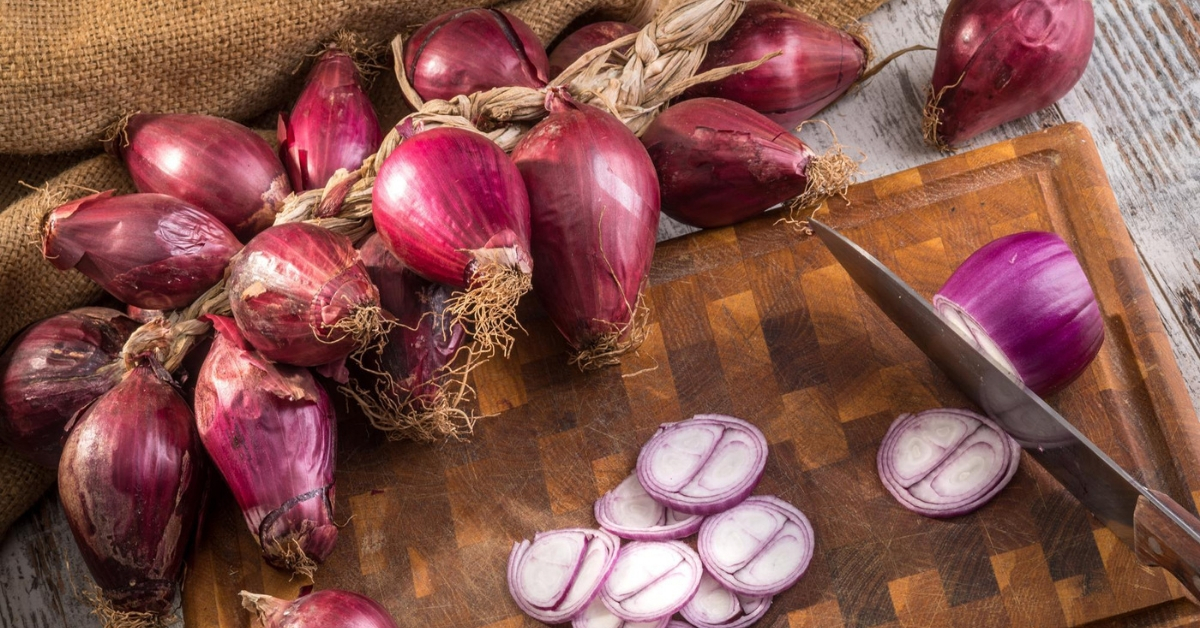 Given the part that it played in India's freedom movement, onions aren't only an indispensable ingredient, they also carry emotional weight! #FoodSecrets
"An onion can make people cry, but there has never been a vegetable invented to make them laugh." ― Will Rogers
The onion may be a humble ingredient but, in India, it is a bulb of a food that launches a thousand delicacies.
Can you imagine a plate of kebabs without laccha pyaaz (pickled onion rings)? Or rajma without that fragrant bhuna masala (spiced onion-tomato paste)? Or biryani without that garnish of golden-brown birista (fried onion slivers)?
---
Change the way you cook with this terracotta biryani pot! Made with raw earthen clay with no glazing inside & outside, it retains the flavour and taste of your carefully prepared meals.
---
Take away the onions from these beloved dishes, and it's like a Technicolor world has suddenly turned black and white. In fact, when the poorest of Indians have nothing else, they will fall back on a roti and an onion.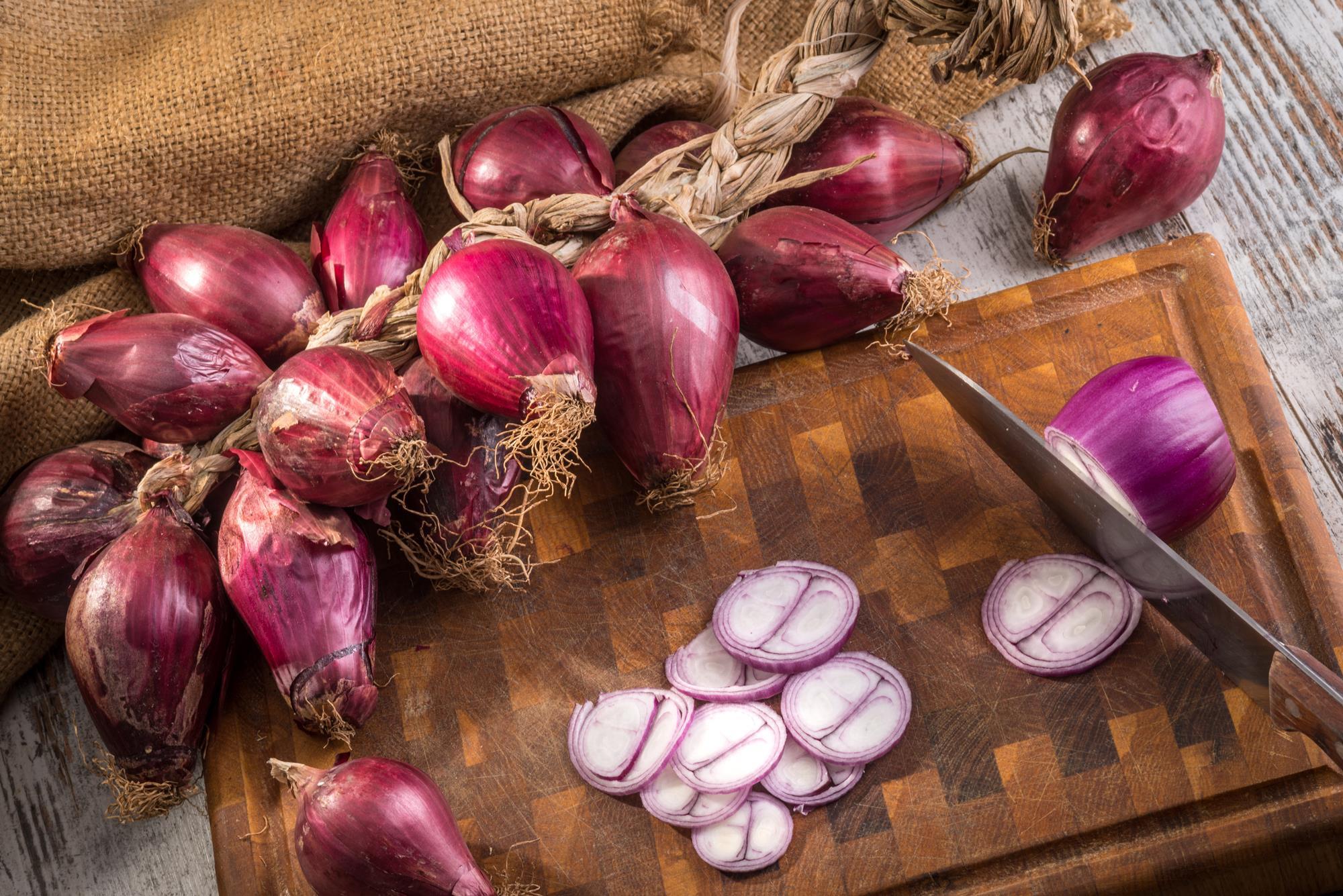 Which is why a shortage of onions can cause a massive turmoil not just in India, but also in the entire sub-continent.
An incident from the Bangladesh Prime Minister's recent visit to India is a case in point.
After the skyrocketing prices of onions made the Indian govt impose a ban on its export, Bangladesh PM Sheikh Hasina quipped that "it has become difficult for us to get onions" and that she has had to ask her cook to make food without them. In a lighter vein, she also asked for advance notice next time.
Interestingly, the one historical figure who may have found it hard to hold back his tears if he had heard what Bangladesh PM said to her cook was Mulla Do-Pyaza.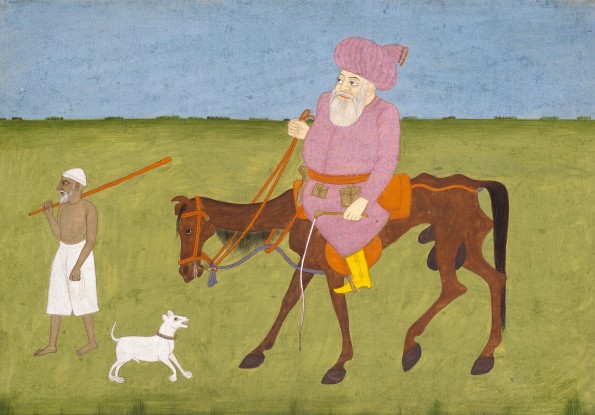 Believed to be one of the nine gems (Navratna) of Mughal emperor Akbar's court and Birbal's rival, Mulla Do-Pyaza is said to have accidentally created the decadent Mughlai dish, do-pyaza, when he added a large amount of onions into his simmering lamb stew . . .
However, this isn't the only time the lowly onion etched an unexpected role for itself in our country's history. But before we get to that, here's a brief look at the onion's culinary journey in India.
Onions were first mentioned about 2,500 years ago in the ancient medical text Charaka-Samhita, which celebrated the humble bulb's curative powers.
Four centuries later, it was unkindly mentioned in ancient religious texts as a despised food, unsuitable for a life of spirituality and austerity. In his book 'Indian Food: A Historical Companion', food historian KT Achaya quotes from the memoirs of Chinese traveller Hieun Tsang who visited India in the 7th century.
"Onions and garlic are little known and few people eat them," Tsang wrote. "If anyone uses them for food, they are expelled beyond the walls of the town."
It was only during the Mughal era that onions began lending a strong aroma to the royal kitchen, an aroma that soon blew down to the common masses beyond the royal walls. And before long, the onion occupied a pride of place in the average Indian's taste buds.
A few centuries down the line, we come to the little-told incident of India's freedom struggle in which the ubiquitous onion plays an essential role.
The story begins with none other than the father of our nation, Mahatma Gandhi. Despite being born into a Vaishnav family (that forbids use of onions in food), Gandhi had a surprising enthusiasm for the pungent root vegetable.
In a rather surprising exchange with his fiercest political opponent, Subhash Chandra Bose, in 1936, Gandhi wrote, "I think the prejudice against these two harmless vegetables (onion and garlic) is due to the odour which is the essence of them and it arose with the rise of Vaishnavism. Ayurveda sings the praise of both unstintingly. I do not know what villagers would do without garlic and onion."
Also Read: His Experiments with Food: The Fascinating History Behind Bapu's Diet Plans!
Perhaps the reason Gandhi overcame his prejudice against onions was his memory of the role they had played in the Kheda satyagraha. This is what happened.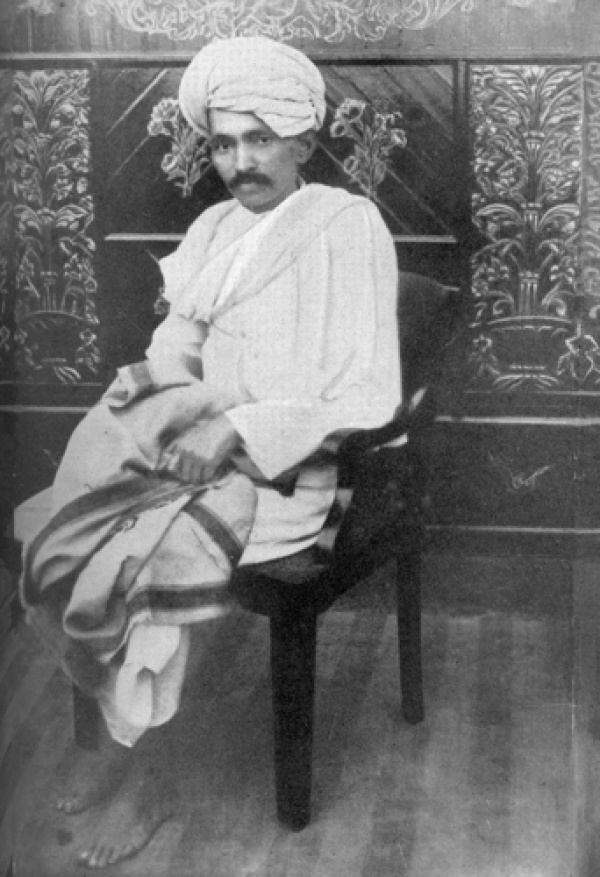 In 1918, a famine struck Kheda district of Gujarat and the crops failed. Despite the impoverished peasants having barely enough to feed themselves, the British insisted on enforcing the land tax.
So Gandhi advised the peasants to refuse to pay it as a form of satyagraha. In response, the attachment officers began serving penalty notices and attaching standing crops. This struggle went on for nearly 5 months before it came to a dramatic end, thanks to an idea by Gandhi's close aide, Mohanlal Pandya.
"Mohanlal Pandya did not like the campaign to end without someone undergoing suffering in the shape of imprisonment for something done consistently with the principles of satyagraha. So he volunteered to remove the onion crop from a field that had been wrongly attached, and 7-8 of his friends joined him in this. It was impossible for the government to leave them free," writes Gandhi about the incident in his autobiography, dedicating an entire chapter to this unique satyagraha.
Soon after, Mohanlal was convicted and went triumphantly to jail, escorted by a procession of peasants who gave him the affectionate moniker of 'dungli chor' (onion thief).
Gandhi later wrote,"We may never bow down to blind authority but if necessary, we shall remove onions and go to jail a thousand times."
An important milestone in Gandhi's development of satyagraha, the 'Onion Satyagraha' had another crucial benefit. It inspired a young lawyer to leave his practice and become a key associate of Gandhi in the freedom struggle.
That lawyer was Sardar Vallabhbhai Patel, a man who would go on to become just as invaluable to Indian polity as the onion is to Indian food.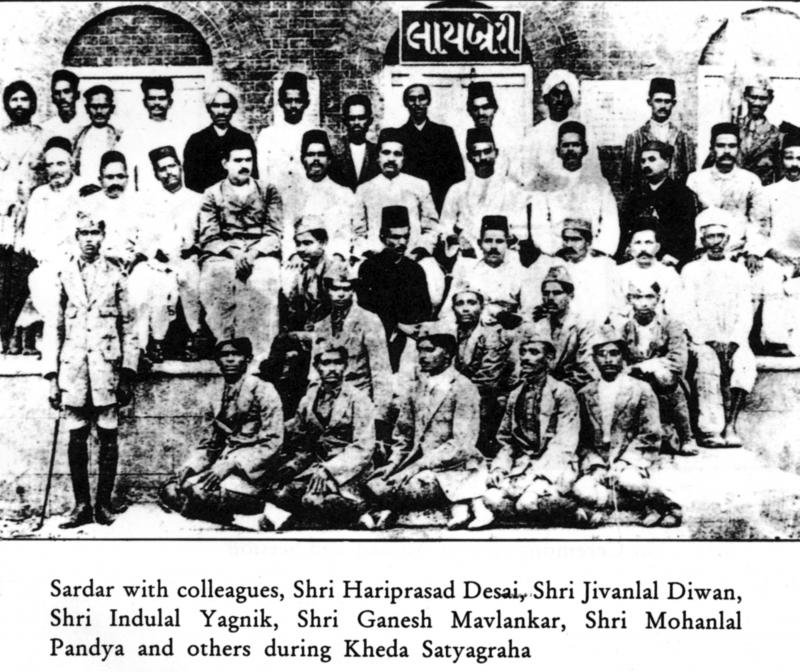 Talking of Sardar Patel and onions, this story would be incomplete without mentioning another interesting anecdote from the years of India's freedom struggle.
Reginald Reynolds — the young anti-colonial activist who would famously convey Gandhi's letter to Viceroy Irwin announcing the start of the Dandi March — stayed at the Sabarmati Ashram between 1929 and 1930.
In his memoir of Gandhi, 'To Live In Mankind', Reynolds recalls an incident when the ashram was gifted a large hamper of vegetables, including onions, during this period.
He writes, "They (onions) were still classified by many ashramites as 'stimulating food', enemies of Brahmacharya and almost too indecent to mention."
When a disciple of Gandhi ordered them to be discarded, Reynolds protested and was suddenly supported by Sardar Patel.
"Reginald and I will eat them," Patel said firmly. The two then sat apart and ate the onions "viewed with some horror by our companions, rather as though we had been cannibals."
Given the part that it played in India's freedom movement, onions aren't only an indispensable ingredient, they also carry emotional weight.
Perhaps it's time that the government commemorated this bond with a Gandhi-Patel Onion Yojana to prevent these cyclic price rises that continue to hurt those Indians who, like the two iconic leaders, remain devoted to devouring onions.
---
Also Read: The Story of Biryani: How This Exotic Dish Came, Saw and Conquered India!
---
(Edited by Saiqua Sultan)
Like this story? Or have something to share?
Write to us: contact@thebetterindia.com
Connect with us on Facebook and Twitter.