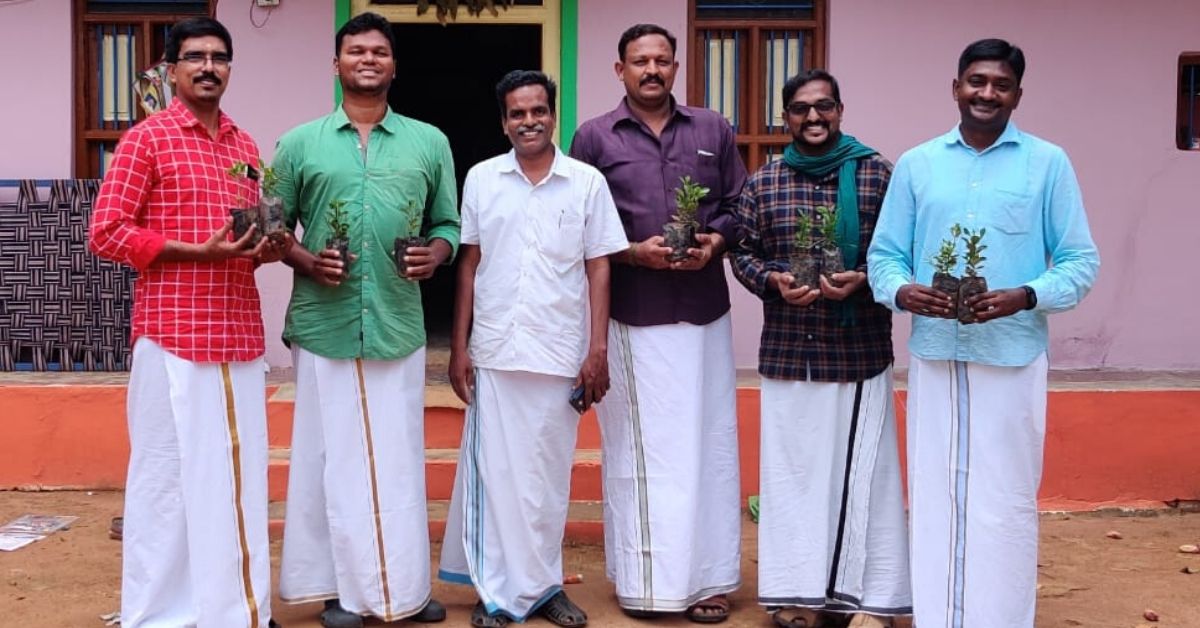 In October, a 2-year-old lost his life after he fell into an unused borewell. The tragic incident was a wake-up call for villagers. The borewells are now rainwater harvesting structures!
In October this year, 2-year-old Sujith Wilson lost his life after accidentally falling into an abandoned borewell in Tamil Nadu's Tiruchirappalli district. The rescue operation ran for nearly 82 hours, yet no one could save the little boy whose only fault was going out to play in his family's farm.
This incident is, unfortunately, not isolated.
Over 40 children have met grisly deaths after falling into abandoned borewells in India since 2009, according to the National Disaster Response Force (NDRF).
As a measure to prevent such incidents, the Tamil Nadu Water Supply and Drainage Board (TWAD) passed an order in the same month instructing officials to convert dry wells and borewells into rainwater harvesting structures.
---
Use water anywhere with this zero-electricity hard water softener
---
Interestingly, Kadaimadai Area Integrated Farmer's Association (KAIFA) had already embarked on the mission before the orders were even passed. KAIFA, founded by Naveen Anandan, essentially works on bringing sustainable measures to solve water scarcity problems of local farmers.
The association initiated the Borewell Restoration Project to prevent accidents and recharge groundwater in districts of Thanjavur and Pudukottai four months ago. And the calls from concerned citizen keeping pouring in.
Nimal Raghavan, Vice President of KAIFA tells The Better India, "After Wilson's incident, we were flooded with calls. A wave of fear had spread across the state and suddenly people were afraid for the well-being of their family and animals. In the last two months, we received close to 370 calls from housewives to farmers. The restoration process has dual benefits; it prevent accidents and solve problems of groundwater depletion and water scarcity."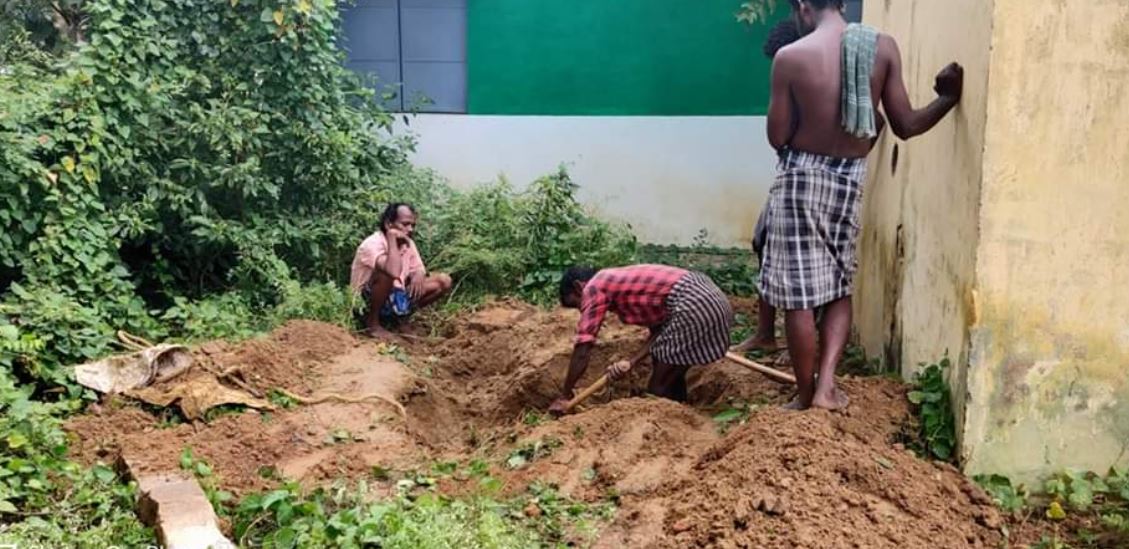 Low-Cost & Easy Restoration Process
Nimal is a software developer who quit his job in Dubai last year and moved back to his village, Nadiyam, located in the Cauvery Delta Region, to help the victims of the devastating Gaja cyclone. He led a citizen initiative and revived a 564-acre lake. Read more about it here.
When Nimal asked the villagers to report about their nearest unused Borwell and get it repaired for free, he was disappointed at the few calls he got.
However, soon, KAIFA got its first restoration project for a community-owned borewell near the Municipal Office of Thennankudi village in Thanjavur district. Here, the KAIFA team connected two pipes to the borewell, one from the roof of the Municipal Office building and another from surplus water tank.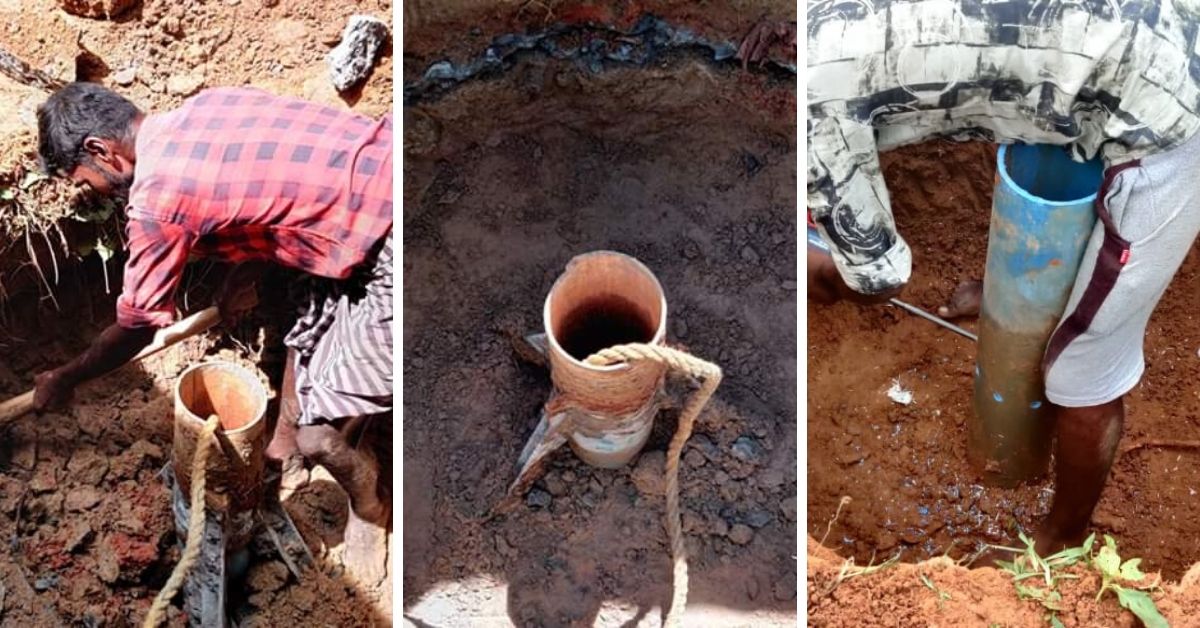 Taking inputs from villagers and the internet, KIAFA conducted several experiments to finalise a method that is simple and cost-effective.
Here are the four steps by KAIFA for borewell conversion:
Dig a 3×3 pit around the borewell.

Drill 60 small holes on a PVC pipe and insert it in the borewell. This allows easy passage of water from the pit to the borewell.

Place two cement rings in the pit.

Fill the pit with gravel for filtration.

Cover the pit with a cement lid.
The rainwater gets accumulated in the pit and then gradually percolates into the borewell through the holes in the pipe.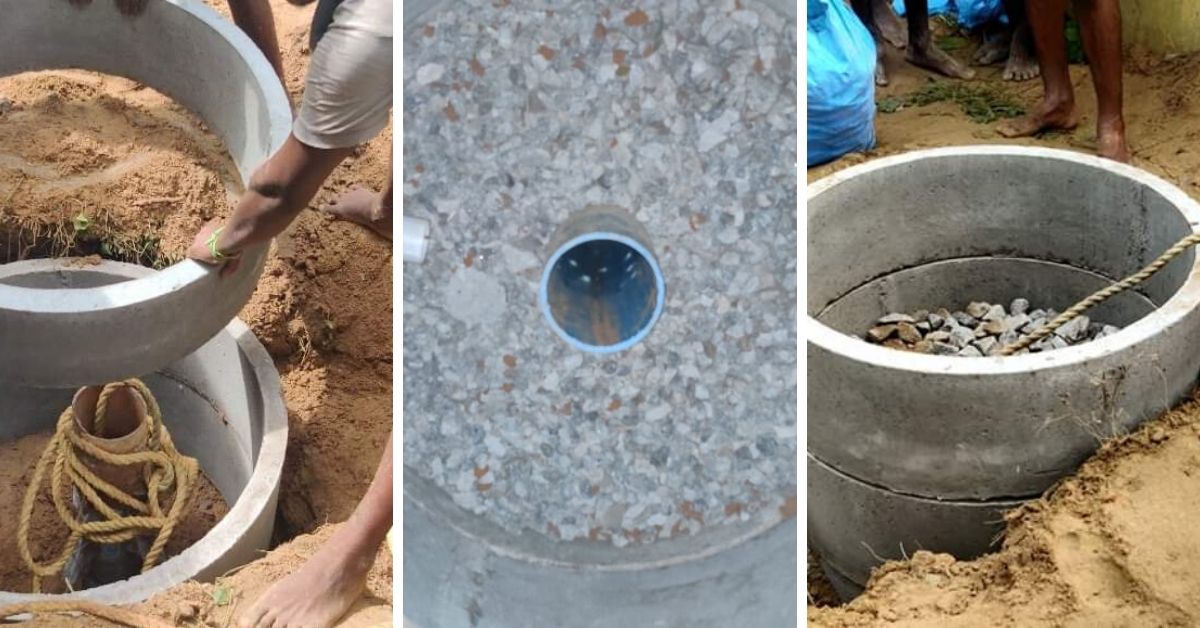 For the first few borewells, KAIFA hired plumbers and workers to understand the process completely, "Once we understood it, we took over the process to save labour cost," says Nimal.
"The reason why KAIFA farmer-volunteers are able to balance their farming activities and these RWH services is only because the process is not time-consuming. Each construction takes up to 5-6 hours," shares Nimal.
Community Participation
An emerging trend that KAIFA has recently noticed is the involvement of non-KAIFA members. Like, Sivadhanush, who reached out to KAIFA after identifying 30 broken, unused and abandoned borewells in his village, Thennangudi.
"I visited home in October during my college vacations from Chennai when I learnt about the KAIFA initiative. Two days after I gave a list of dried borewells, we began the work. I realised the strength of community efforts during the Gaja cyclone. Since then I have tried to participate in activities that are directed towards people's upliftment," Sivadhanush (20) tells TBI.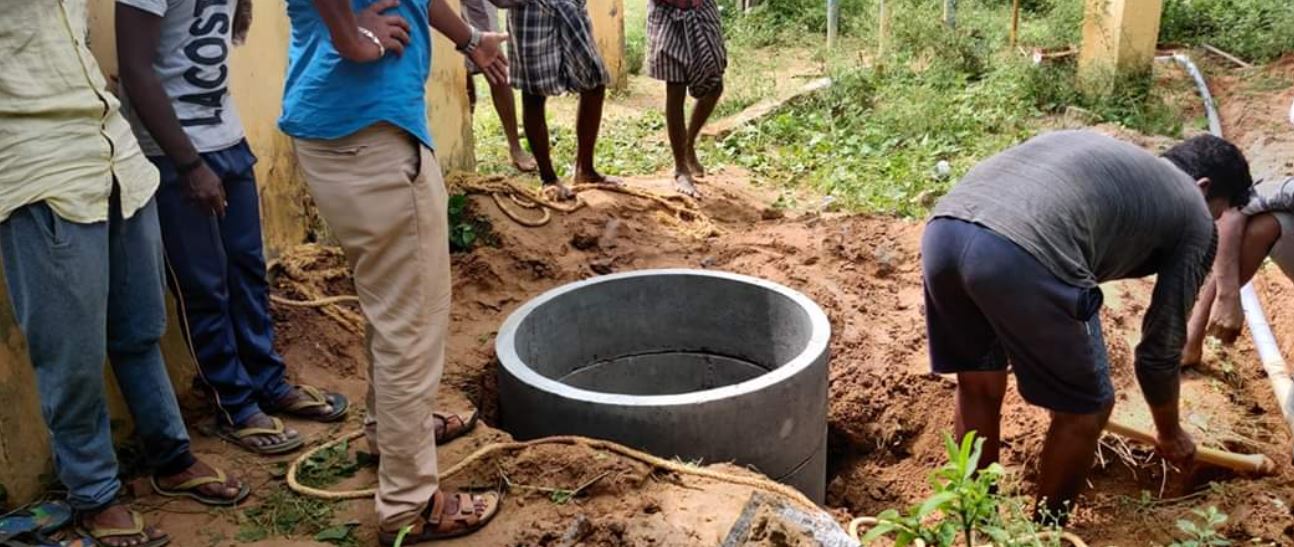 Hariharan, an engineering student, mobilised his friends and encouraged them to join KAIFA's movement. All in their early 20s, the group of friends helped in digging pits, drilling holes and saw the process to its completion.
"In times of crisis, people always step up, even before they receive any help from the government. Our cooperative feels encouraged every time a villager lends a helping hand," adds Nimal.
The average cost of each project Rs 6,000, however, it also depends on the size of the borewell. To meet the expenses, KAIFA runs a crowdfunding programme.
KAIFA's model of converting dried or broken borewells into rainwater harvesting structures is a feasible solution that can solve two problems in one go – a lesson many districts across the country should learn.
If you wish to help KAIFA, you may make your donations to the following bank account:
Bank Name: Central Bank of India
Beneficiary name: KAIFA Kadaimadai Area Integrated Farmers Association
A/C no: 3764185399
IFSC code: CBIN0284211
Branch name: Peravurani Branch
---
Also Read: How to Build a Hydroponic Unit for Your Balcony With Just Bottles & Boxes?
---
(Edited by Saiqua Sultan)
Like this story? Or have something to share?
Write to us: contact@thebetterindia.com
Connect with us on Facebook and Twitter.