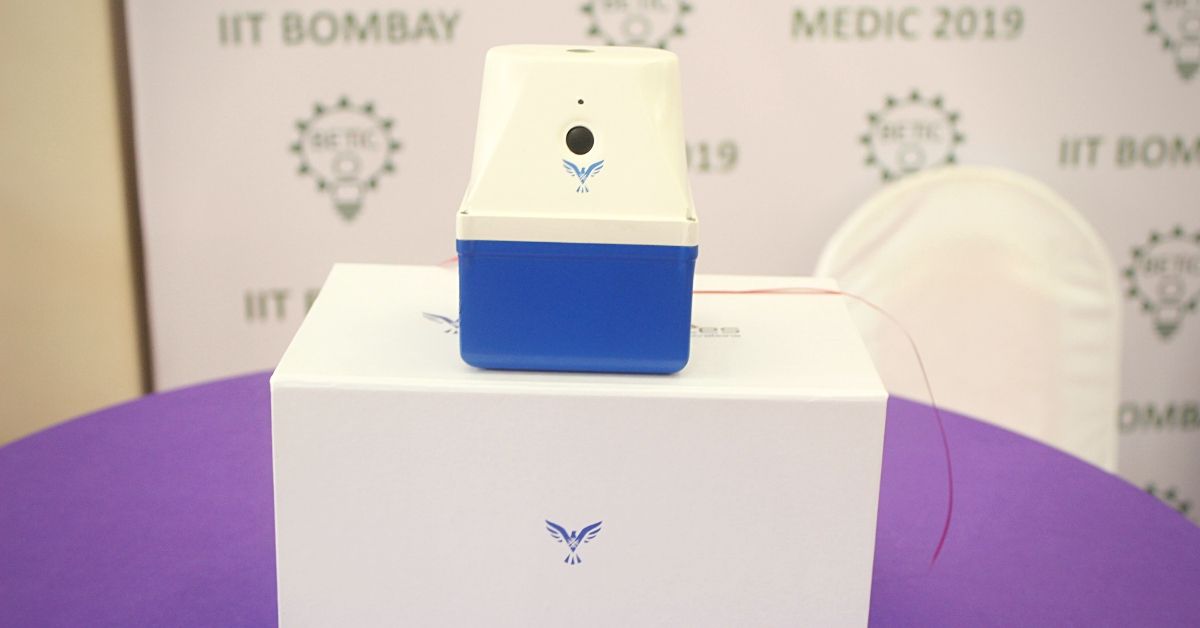 "Globally, every 30 seconds someone's foot is amputated because of diabetes. In India, this happens in a matter of minutes. I found a way to combat it with early detection." #IIT #Innovation
Nishant Kathpal's journey to creating a portable diabetic foot screener began when he was barely 16 and had to undergo an operation for gastrointestinal perforation.
He was already scared and in pain from the procedure, but things got worse when his stitches contracted an infection. Over time, the wounds healed, but the memory of that excruciating pain stayed with him.
---
Are you a diabetic? Make these all-natural organic products a part of your treatment.
---
Years later, when he visited a hospital for a project, the sight of the agony faced by diabetic patients rekindled those memories.
"I was completing my masters in IIT Bombay at that time and was part of the Biomedical Engineering and Technology incubation Centre (BETiC). There, I was involved in a collaborative engineering course which brought together doctors, researchers and engineers on one platform to create innovations in the healthcare industry," recalls Nishant.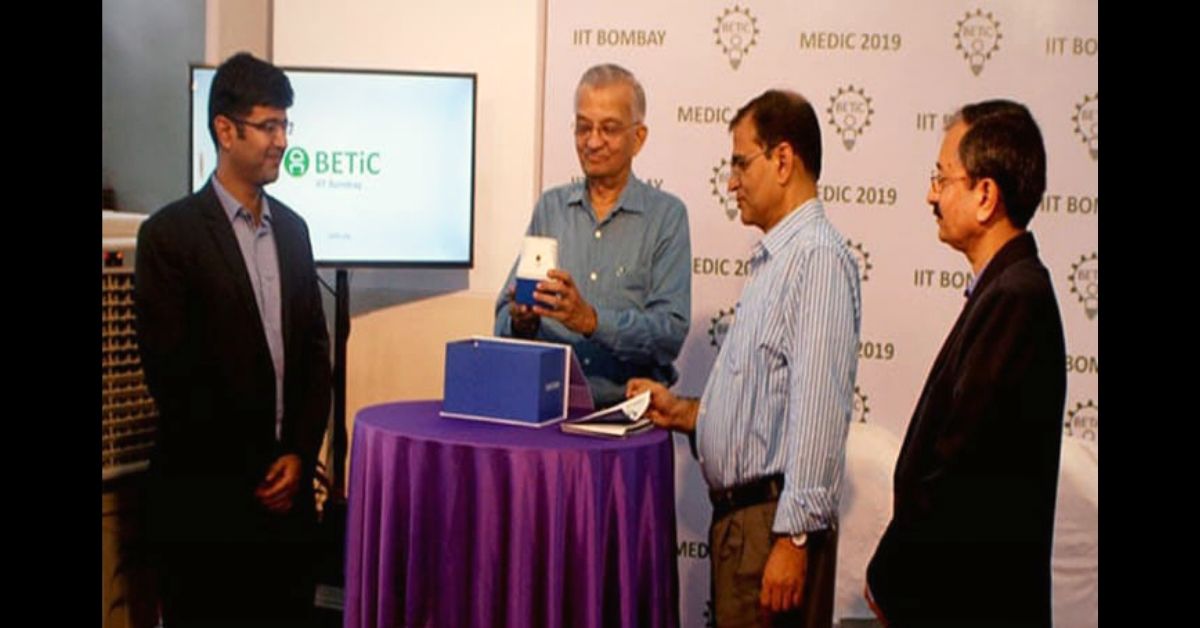 For those projects, he would make visits to nearby hospitals and on came across several diabetic patients, who had to have their feet amputated. "Seeing them in pain made me more than just uncomfortable, and that was when I decided to focus all my efforts to help them in some way," he mentions.
India already has over 60 million people living with diabetes and the number is set to increase to 100 million by 2030.
About 25% of diabetic patients develop peripheral neuropathy, which leads to damaged nerves in the soles of their feet. This results in a reduced sensation of pain, which unknowingly leads to high pressure on the soles, building up thicker and harder skin.
Slowly, the hard skin breaks and causes an injury while the person does not feel pain, and thus does not notice. The wound does not heal, turns into an ulcer and the leads to gangrene and eventual amputation, ranging from the toe to the entire leg.
"Globally, every 30 seconds, someone's foot is amputated because of diabetes. I wanted to find a substantial solution to this problem, and the answer to it came through Dr Rajani Mullerpatan," adds Nishant.
Dr Rajani, who is the Director of the Centre for Human Movement Science (MGMCHMS) at the MGM Institute of Health Sciences, observed that the sole of diabetic patients is usually stiffer when compared to regular patients.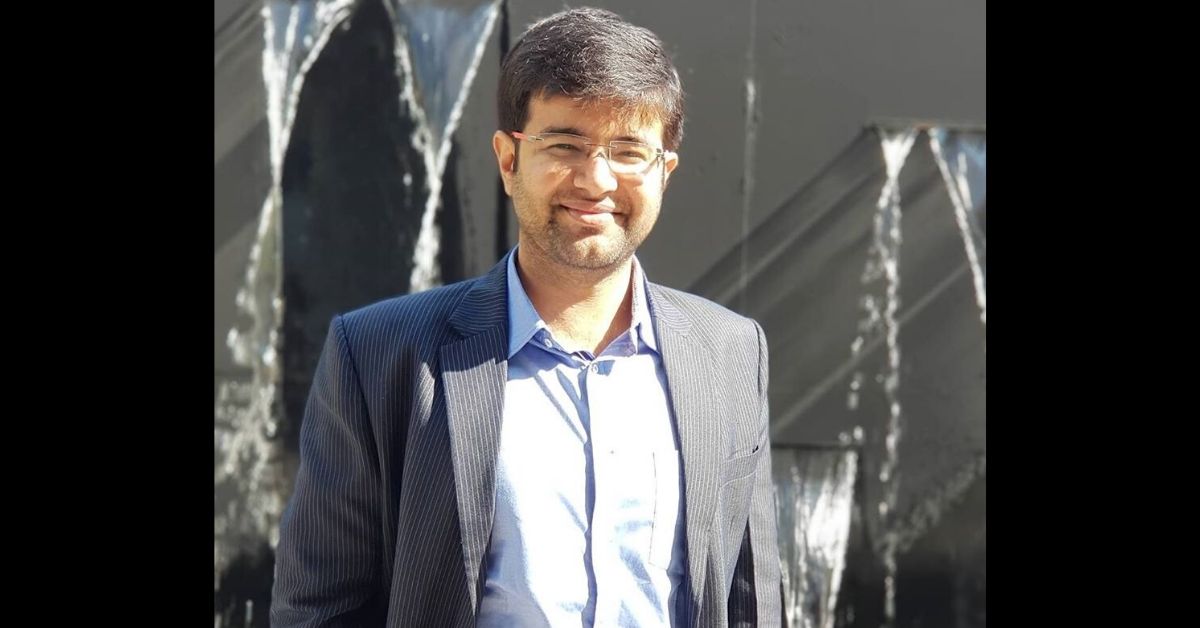 This observation led to a hypothesis that a single device for objective testing of foot sole stiffness has the potential to efficiently replace many existing tests and help in mass screening and monitoring of the foot complication.
This breakthrough paved the way for Nishant's STIMU (stiffness measurement unit).
Led by Dr Rajani, Nishant and a team of BETiC engineers and researchers finally developed a portable diabetic foot screening device (STIMU) that can accurately detect diabetic neuropathy at an early stage.
"While most screeners take at least 30 to 40 minutes to complete the tests, STIMU conducts the screening in a matter of just 5 minutes. The idea is to take the device to hospitals and clinics, especially general physicians so that they can easily and quickly conduct a test at an early stage, even before the patient contemplates on consulting a specialist," says Nishant, who rejected a job offer from Intel, to focus on commercialising the product.
And so far, the journey has been positive and rewarding.
"Our device has a short plunger that presses the foot sole and measures the reaction force, to obtain the stiffness value. The device is fully automatic and can be connected to a mobile phone to visualise the results. These are categorised as green (safe), orange (borderline) and red (diabetic foot condition). The screening takes less than two minutes, compared to over 15 minutes by other products in the market. Early detection of diabetic foot neuropathy condition will enable more effective treatment, preventing millions of such foot amputations worldwide," he explains.
Since then, his team has not only won the coveted Biotechnology Ignition Grant of Rs 5 million from the Biotechnology Industry Research Assistance Council (BIRAC) in New Delhi, but has also recently bagged the best IoT Healthcare Innovation award at the IoT Congress 2019, in Bangalore.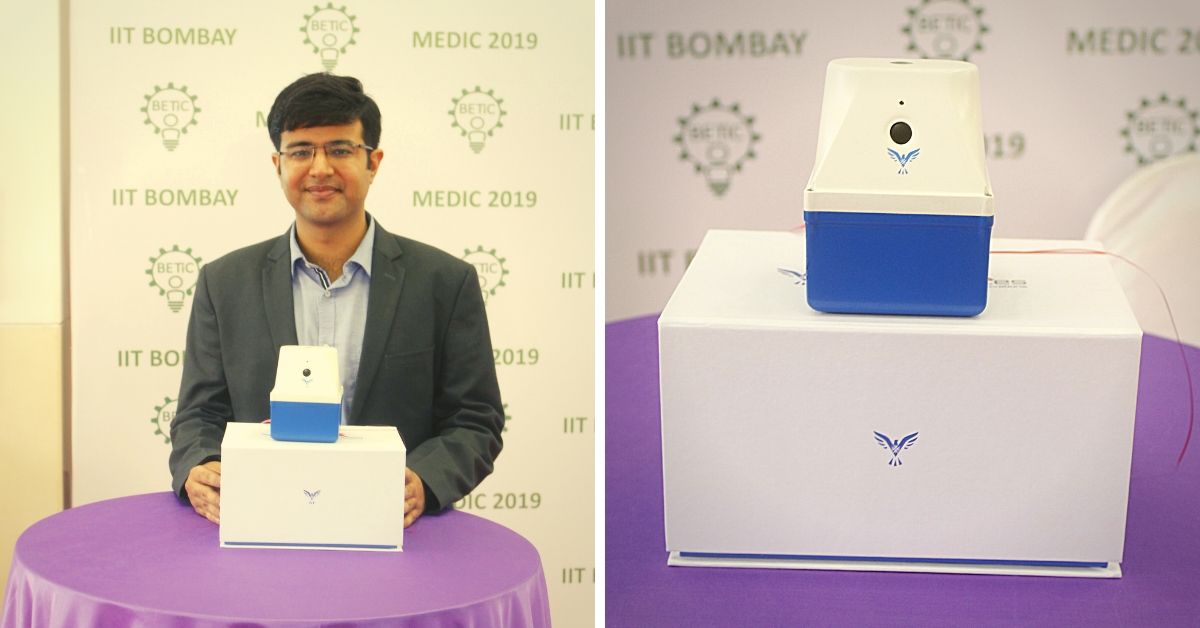 They also showcased the device at Go Global India Program at London on December 1 and in February 2020, are going to be present it at the Swissnex Academia-Industry Training Workshop in Switzerland and Advanced Technologies & Treatments for Diabetes Conference in Spain.
Currently, undergoing clinical trials in MGM and other hospitals, Nishant slowly hopes to develop the device further and help it evolve from screening to treatment.
For now, it's one step at a time.
---
Also Read: Cancer to Diabetes: Mysuru's Millet Doctor Ditched US Job to Make India Health
---
(Edited by Gayatri Mishra)