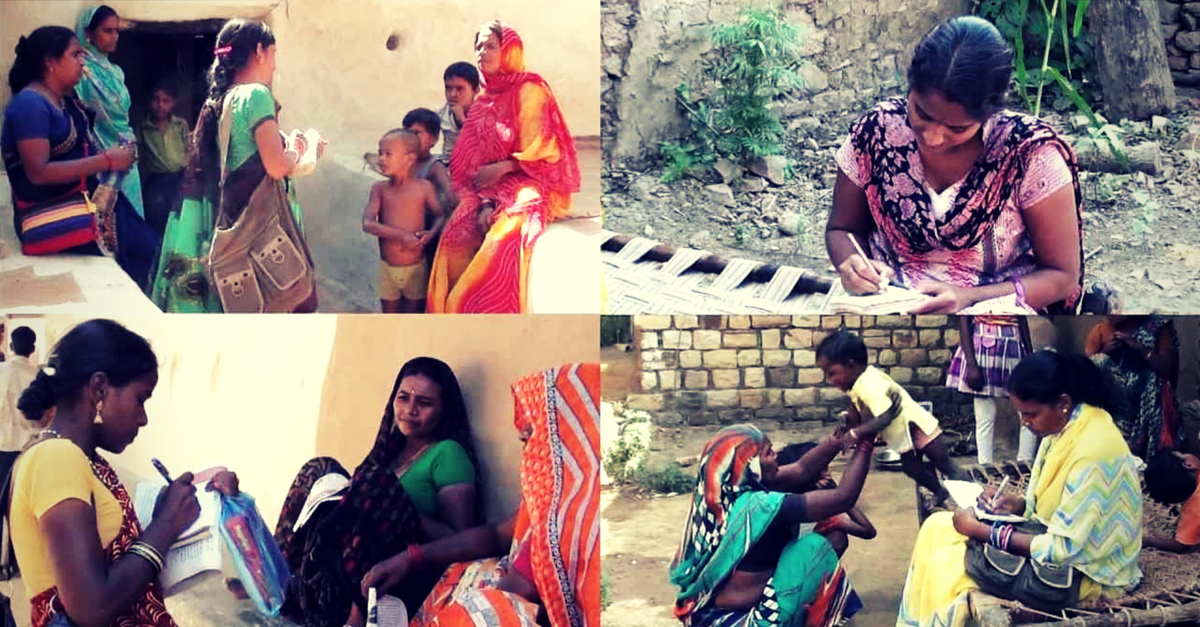 Girls in rural Bihar are breaking all stereotypes as they are successfully managing to run media publications from their villages. Know all about the amazing rural reporters of India.
Girls in rural Bihar are breaking all stereotypes as they are successfully managing to run media publications from their villages. Know all about the amazing rural reporters of India.
Lakshmi, 28, cannot imagine life without 'Khabar Lahariya'. That is because her job with the eight-page weekly newspaper in colour, brought out by rural women like her, has transformed the life of this mother-of-two beyond recognition. If it had not been for 'Khabar Lahariya', Lakshmi would have continued to languish in a lonely village in the famine and flood prone district of Sheohar, which is one of the most backward areas not just in Bihar but all of India.
Like most girls in rural areas of Bihar, Lakshmi was married when she was barely 14 years old. Two years later she had her first child and by the time she was 18 this young mother was struggling to make ends meet along with other very poor people in her village from both Hindu and Muslim communities. "My children are still with my mother in the village, which is a dangerous hub of violent Naxal activities," Lakshmi remarks, as she oversees the activities at the newspaper's office in Lucknow where she is bureau chief.
After working as a 'Khabar Lahariya' reporter in Bihar's Sitamarhi district for four years, Lakshmi got a posting to head its office in Lucknow in October 2014.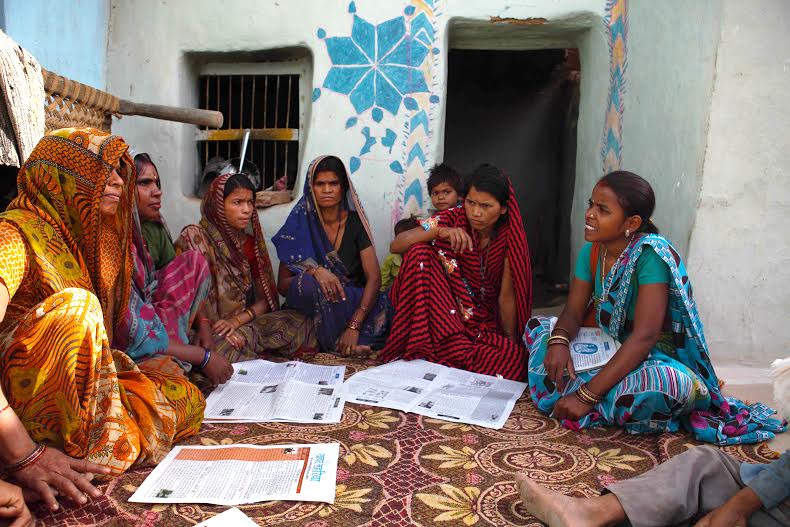 This is the first time that she is working and living in a metropolis as spread out and exciting as Lucknow and she is really happy with the way things have turned out. In fact, she could not have asked for more.
"As soon as my husband finds work here I will bring my children and put them in a good school," says Lakshmi, who cannot wait to get her little-ones out of the village. Without any hesitation she confesses that her experience as a journalist allows her to dream of a better future and she does not fear life any more.
It is no surprise that today Lakshmi's priority is to shortlist a few good schools for her kids. No one understands the value of schooling more than she does. It was education that gave her an opportunity to connect with Nirantar, a Delhi-based centre for gender and education.
She had been able to participate in a workshop hosted by them in her district only because she had studied up to Class Eight. Whereas that first training bagged her a job as a teacher, two years later she trained with a group of other rural women from marginalised communities to independently manage, produce and distribute a newspaper. 'Khabar Lahariya' was conceptualised by Nirantar, stemming out of a literacy intervention designed by the organisation. They continue to provide training and support to the women journalists.
Lakshmi's job as a journalist motivated her to resume her studies and she went on to earn a bachelor's degree in Hindi in 2013. Nowadays, she uses the computer like a pro and apart from writing features online, expertly manages 'Khabar Lahariya's' website and is a master photographer and videographer. What she would like to work on is improving her reading and writing skills in English.
Ever since 'Khabar Lahariya' came into existence way back in 2002, the popular vernacular weekly has forced rural women to become an intrinsic part of a massive media movement at the grassroots.
In fact, this paper enjoys a print run of more than 10,000 copies and a readership of over 80,000 people, across hundreds of remote villages that dot the countryside in UP and Bihar.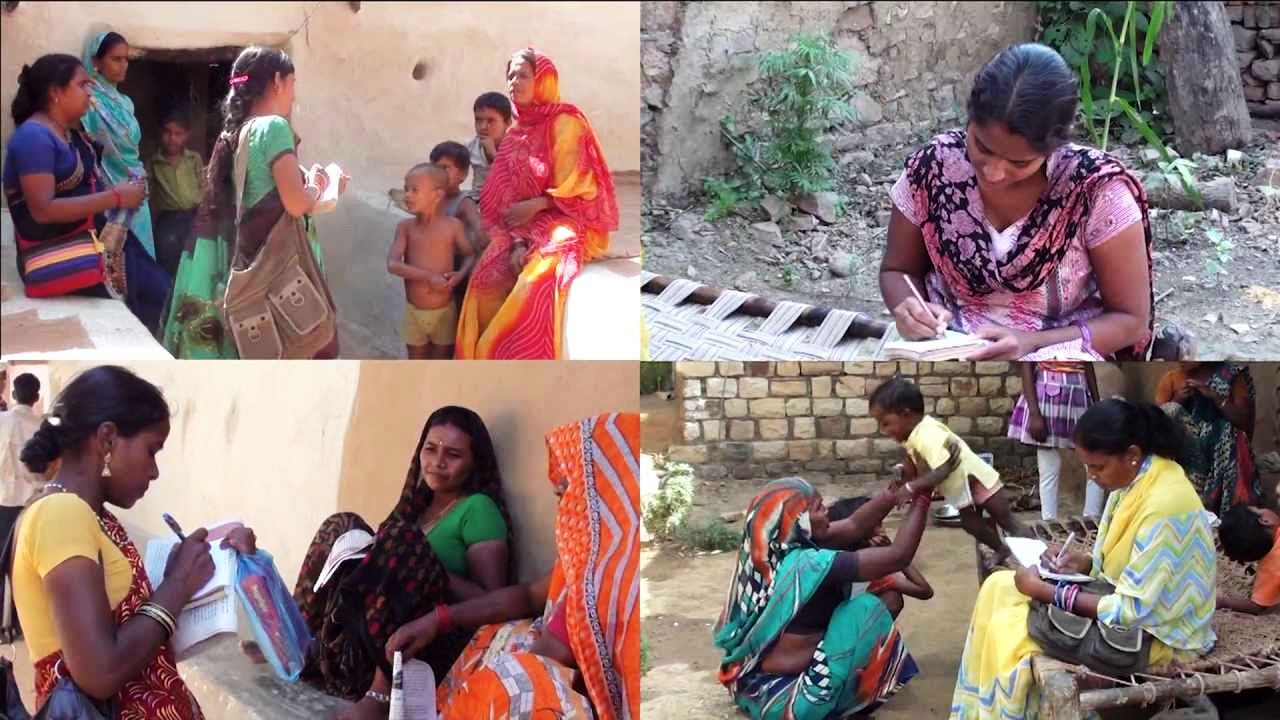 For these women, information is the new-found power promising social, cultural and economic change along with great improvements in the life of rural communities.
The publication, which started printing from UP's Chitrakoot district with a team of seven women, presently brings out six editions from Banda, Chitrakoot, Faizabad, Lucknow, Mahoba (in UP) and Sitamarhi (in Bihar) with the contributions from 40 women scribes. As the only newspaper produced by women in districts where gender-development indices are among the poorest in the country,
'Khabar Lahariya' reports on issues of violence against women with an astute understanding of gender and caste structures within which this violence is situated. Gender apart, it deals with a range of "real" community issues – be it water and sanitation problems, the availability of health services, workings of local panchayat representatives or the state of schooling.
True to its name, 'Khabar Lahariya' continues to make waves as an essential channel of communication and information between rural populations in far-flung villages, the local development blocks and district level administrations. In keeping with the times it even has a vibrant Facebook page where they connect with netizens, who are otherwise not a part of its traditional readership.
Social activist-turned-journalist Santosh Sarang, who hails from rural Bihar, firmly believes that this new media revolution in the north Indian countryside has brought on tremendous positive changes to the everyday lives of hundreds of women previously bogged down by rigid social hierarchy and customs.
To give grassroots women in his state a voice, Sarang launched 'Appan Samachar', a fortnightly news channel from Muzaffarpur in 2007.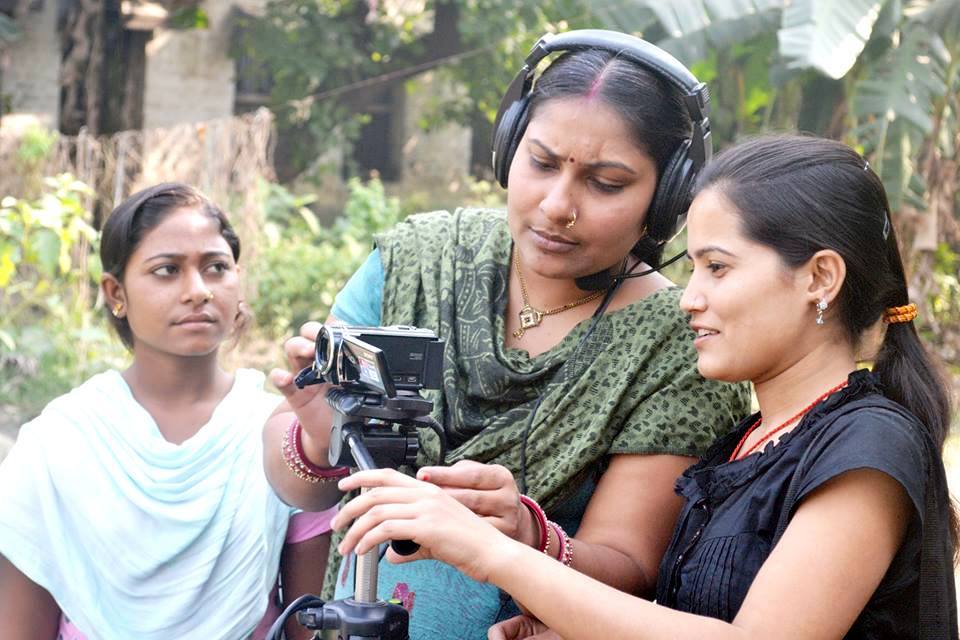 "Women who were not allowed to step out of the home till recently now dream of changing the world, at least their immediate world," remarks Sarang.
It was a slow start in a small village with four brave women but today dozens are being trained in anchoring, news editing and photography and they report from about a hundred villages. Each news bulletin lasts 45 minutes and focuses on issues important to farmers, in addition to life changing topics such as literacy, women's empowerment, human rights and people against pollution and superstition. "Women here have always been beaten, killed and dismissed as witches. I thought if they have to stand up against atrocity and inequality then they must talk," states Sarang.
Like 'Khabar Lahariya', 'Appan Samachar' works in a most non hierarchical way. After an initial introduction to journalism through a workshop, the young women learn on the job. Fortnightly they meet to decide on the topics to cover before different teams, comprising one reporter and another with a hand-held camera, pan out to different areas on a bicycle to interview villagers.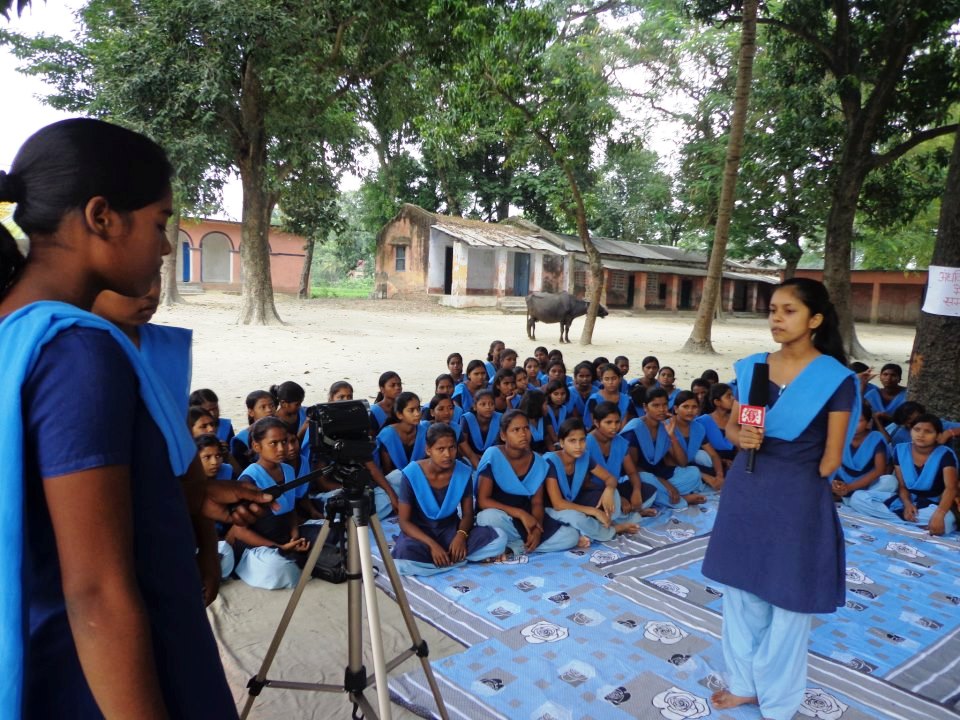 Once ready, the news bulletin in Hindi as well as the local dialects of Bhojpuri and Bajjika is aired free of cost at village markets on a projector or on portable TV set on a DVD to an audience of over 5,000 viewers. It is also possible to buy a copy of the DVD. 'Appan Samachar' viewers are both rural and urban. Incidentally, the bulletin is often screened in the district headquarter for officials on hired projectors and a generator if there is no electricity.
As anticipated, the impact of 'Appan Samachar' has been multi-fold. While the villagers are delighted to see themselves on screen, the life of many a female journalist has undergone a sea change. Sarang knows of girls who are refusing to marry under parental pressure these days and those who are fighting superstitions even as they study and work hard to become technologically savvy.
To prove his point, he rattles off examples of daughters of farmers, like Pinki, who is studying for a master's degree, Khushbu, who has enrolled for a bachelor's degree, and Anita, who has made it to Class 12. Indeed, Khushbu has become quite the role model ever since she refused to get married before she turned 18, inspiring 'Al Jazeera', the Doha-based international broadcaster, to make a documentary on her titled 'Khushbu's Deadline'.
Little wonder then that these days the already lush landscape of rural Bihar is richer, with many young women on bicycles capturing the region on their camera. As television has not reached the heartlands, it is the aim of the team of 'Appan Samachar' to bridge the information and education gap for the people, which it does with a flair that is most inspiring.
Like this story? Or have something to share? Write to us: contact@thebetterindia.com, or connect with us on Facebook and Twitter (@thebetterindia).
Tell Us More
We bring stories straight from the heart of India, to inspire millions and create a wave of impact. Our positive movement is growing bigger everyday, and we would love for you to join it.
Please contribute whatever you can, every little penny helps our team in bringing you more stories that support dreams and spread hope.