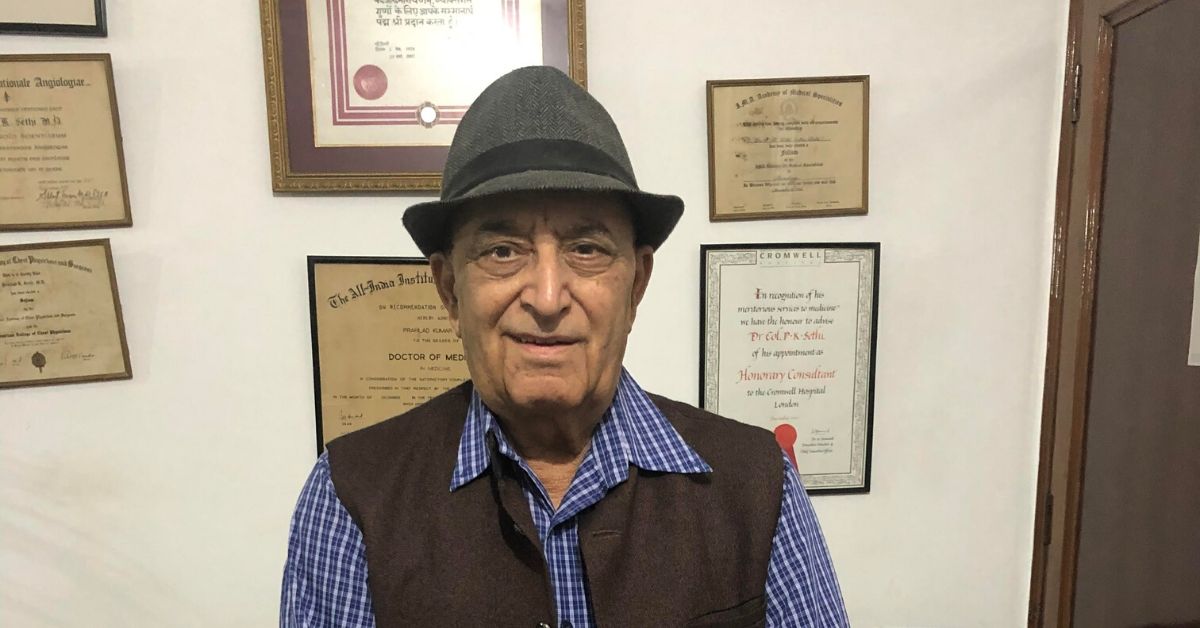 "If a patient survives a heart attack, they may join their social roles within a few weeks without anyone knowing, but a stroke patient may be left with severe disability for life. From a distance, it may look like they have been bitten by 'Dracula'," says Dr Sethi.
---
Health Heroes – This article is part of a series to celebrate some of India's most amazing doctors and to understand the incredible work they are doing.
---
One in six of us will have a stroke in our lifetime. This Padma Shri doctor tells us how to cut the chances!
---
Keep your heart healthy, and it will take care of your body. Check out these diabetic-friendly foods here.
---
Sudden numbness of the face, arm or leg on one side of the body, abrupt onset of confusion with trouble speaking, hearing, understanding–these are the most common signs of a stroke.
The brain equivalent of a heart attack, stroke affects 15 million people worldwide every year. Of these, five million die and another five million are left disabled for life.
2002 Padma Shri awardee, Dr Col Prahlad Kumar Sethi is the man behind the Department of Neurology at Sir Ganga Ram Hospital in Delhi, where he currently serves as the chairman. He is also the founder of the Brain Care Foundation.
Dr Col Sethi began his medical career with an outstanding undergraduate at the All India Institute for Medical Sciences, followed by postgraduate training in the USA. He volunteered in the Army Medical Corps during the Indo-China conflict and also served during the Indo-Pak war, for which he was awarded the Vishist Seva Medal in 1965.
With over 80 publications to his credit, this exemplar neurophysiologist tells us everything about stroke.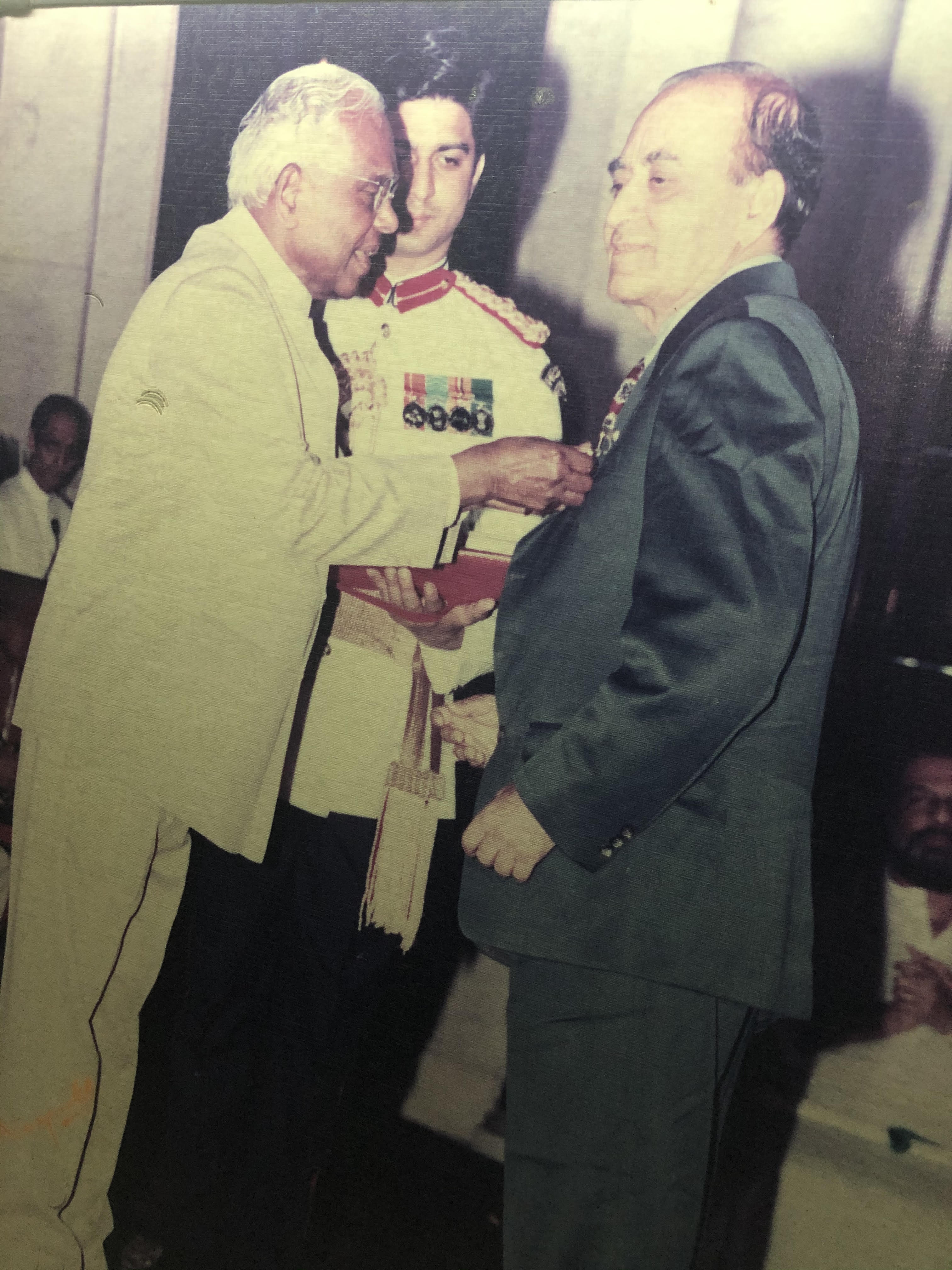 The blood in our body must reach the farthest corners of the brain for the master organ to function. If this flow is cut, by a blood clot moving towards the brain, or by narrowing or bursting of blood vessels in the brain, the organ loses its energy supply. The result–tissue damage and stroke.
The symptoms of stroke depend on what part of the brain is affected and the severity of the damage.
Stroke is the third major cause of death in India after heart attack and cancer, and the leading cause of disability. "If a patient survives a heart attack, they may join their social roles within a few weeks without anyone knowing, but a stroke patient may be left with severe disability for life. From a distance, it may look like they have been bitten by 'Dracula'," says Dr Sethi.
The incidence of this neglected epidemic more than doubled in low- and middle-income countries such as India between the 1970s and the 2000s. What brought us to this catastrophe?
There have been several culprits, he says. The biggest ones being an unhealthy diet, the lack of an active lifestyle, and tobacco abuse. He adds, "In India, with its diversity, these factors vary from place to place–from consuming excessive ghee in some places to cleaning teeth with 'gul', a powder that contains tobacco; to the excessive use of bidis and hookahs, and now, e-cigarettes."
Medical conditions such as high blood pressure, hypertension, diabetes, dyslipidemia, heart disease, which are becoming increasingly common in households across India, are directly linked to stroke.
"Hypertension, in my opinion, is the most important villain. It enters the body very sneakily, like a thief in the house, and slowly attacks all blood vessels, increasing atherosclerosis of medium and large vessels and hyalinisation of small vessels. For a long time, it may not cause any symptoms."
He continues, "The only way to detect this hidden thief might be through annual body check-ups. Unfortunately, except for those in services like army, police or paramilitary forces, annual checks are not common. Regular check-ups must be encouraged so that the correlates of stroke, such as high blood pressure are caught early. Awareness programmes and regular check-ups should also be mandatory in schools."
In the USA, stroke deaths have decreased over the last years, thanks to an increase in public awareness. Many malls and public places have installed machines to measure blood pressure and seek early treatment.
Diabetes is another key risk factor for stroke as it involves the blood vessels of the heart, kidneys, and eyes. India is home to 77 million diabetics, second only to China with an estimated 116 million patients.
"Blood sugar must be kept down–fasting levels near 100 and post-meal levels near 140. Diabetes needs to be tackled on a war footing," he warns. "Monthly check-ups of sugar levels must be the norm to detect this killer quickly."
Tobacco misuse is also directly linked to stroke incidence. "I see a lot of strokes in young people who do not have high BP or diabetes, but their stroke is due to excessive tobacco intake."
About 10-15 percent of stroke cases in India occur in people below the age of 40, whereas in developed countries the average age of getting stroke is above 55. Disease conditions like atherosclerosis, where blood vessels are blocked and ruptured due to cholesterol deposits, are a high-risk factor for both stroke and heart disease. It could be genetic or diet-related.
While the genetic risks of stroke are beyond our control, a healthy diet and active lifestyle are what we can adopt to decrease chances of "brain attack" and the disability that comes with it, suggests the Padma-winning doctor.
---
Also Read: Awarded Padma Shri, This Pioneering Heart Surgeon Has Performed 40,000+ Surgeries
---
"I always say that a Sattvic diet–with fewer carbohydrates, more vegetables and protein–is the best. Moderation is key. An active lifestyle with at least 30 minutes of exercise every day, a cheerful spirit, and a calm mind is the mantra," he concludes.
(Edited by Shruti Singhal)
About the author: Priyamvada Chugh is a cancer biology scientist by training, with experience in laboratories across Mumbai, Germany and the UK, over the last nine years. She is currently working as a communications specialist at a global health organisation in Geneva that invests in better and more affordable healthcare solutions against the world's major diseases. She is passionate about applying her scientific understanding to raising public awareness and impacting behaviour change about public health problems.
Like this story? Or have something to share?
Write to us: contact@thebetterindia.com
Connect with us on Facebook and Twitter.