From the colleague who loves dressing up to the manager with a green thumb - get everyone something they love without burning a hole in your pocket!
Christmas is just around the corner. Office or friends' groups have already begun preparations for that most amusing of Christmas staples – 'Secret Santa'. The concept is simple enough, everyone becomes a 'Santa' for a 'child' and must buy a gift within a certain budget. All Santas are also a child to someone else, so everyone gets a gift in the end.
However, sometimes we do hit a mental dead-end, with no idea what to get for our 'child'. There's no shame in admitting that. It happens to the best of us.
But worry not, because we have prepared a cheat-sheet of gifts – all under Rs 500 – that you can get to surprise your colleagues and friends.
1. For the one with the green thumb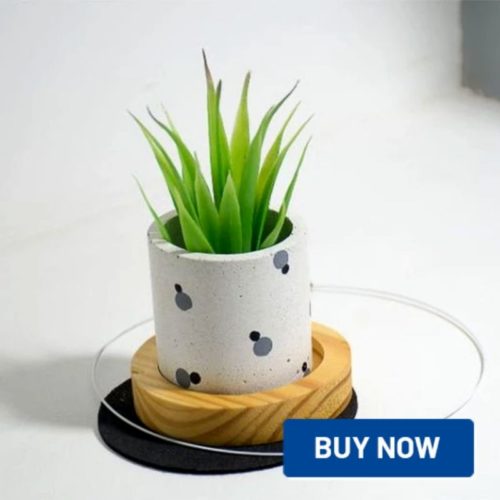 They talk about their amazing garden all the time, and the veggies and flowers they get to the office are always fresh from their backyard. Show them that nurturing plants is always awesome – even at their desk. Get this concrete planter, priced at Rs 399, and plant a succulent in it for their office table, and voila!
Gift it to them on Christmas and see their face brighten up!
2. Help them have a warm Christmas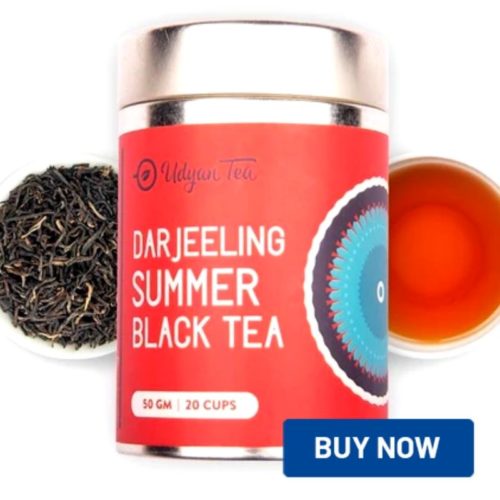 What's better than snuggling on a cold winter day with a cup of steaming green tea! Udyan tea offers a range of organic aromatic teas that are bound to make Christmas merry.
You know your friend the best and their tastes too–choose among jasmine, Kashmiri saffron, masala chai and more flavours for them! Click here for the awesome tea collection.
3. Brighten up their Christmas with these lights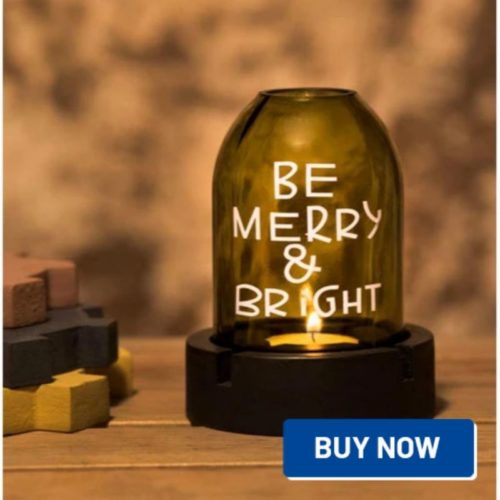 Has your friend rented a new place? Or were they looking for nice home decor to add to their bedroom? Breezy conversations like these always provide for the best surprise ideas and if you have caught the hint about their quest to find the perfect light for their desk, here it is!
Priced at Rs 349, this upcycled tealight holder is so pretty, that they'll wonder why they hadn't bought it before themselves!
4. A bit of honey for the health-freak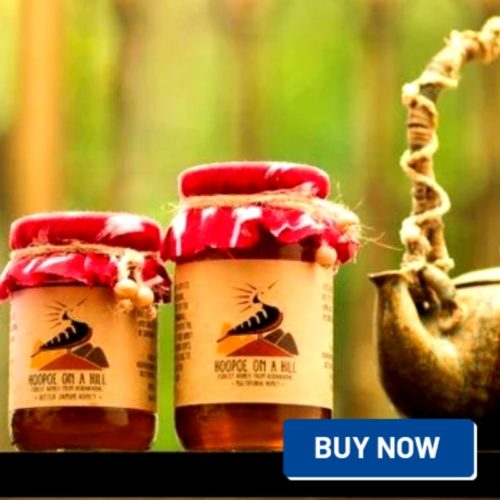 They always talk about playing a game or rush off to the gym after work. These colleagues are the fitness buffs that we aspire to be. Now, this may sound amusing, but a bottle of organic honey will be a delicious gift for them. They'll soon realise that they can get healthier and fitter by replacing processed with pure honey. Click here to get the bottle at just Rs 440.
5. Be cool, Santa.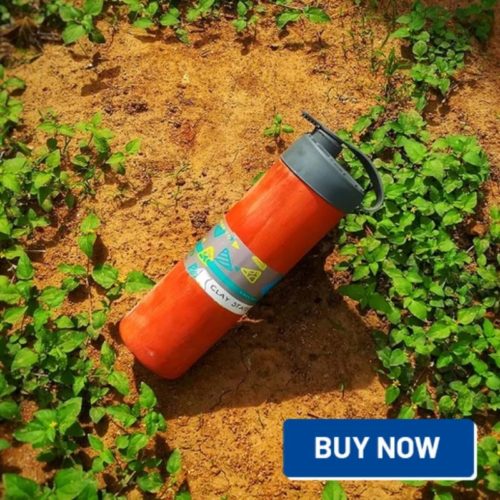 And help your "child" be cool too. We mean with this clay water bottle. Priced at just Rs 490, it will help them stay hydrated throughout the day. I have one on my desk which makes sure I keep sipping water throughout the day so that even in the harsh winters, I don't have dry skin or chapped lips. Now you wouldn't be a good Santa if you don't show care, right?
6. Ornaments are for trees and jewellery for the fashionista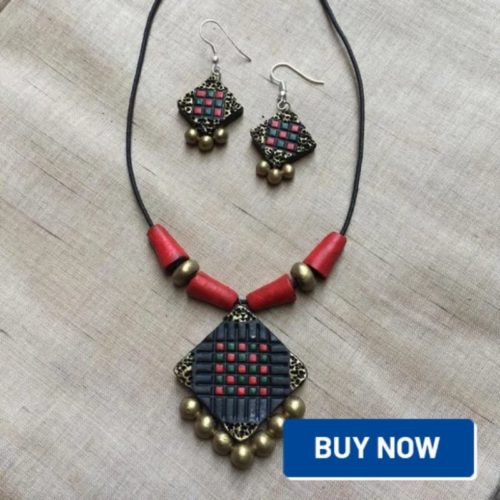 Do they love dressing up? Do they always look at the top of their game even on a Monday morning? A set of unique, traditional jewellery should definitely be in your gift sack if the answer is 'yes'. Arteastri is an expert at making rustic jewellery and you can click here to browse through their collection.
7. Have a green Christmas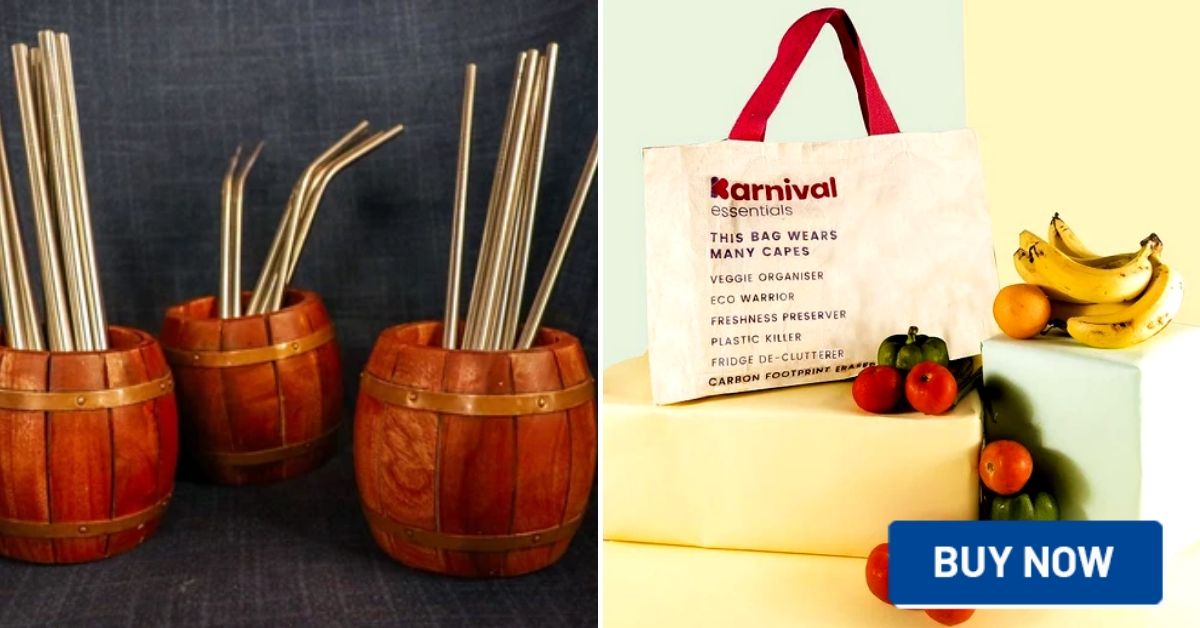 This festive season, you can give the right push to your friend or colleague and help them go green. Let's start with a bamboo toothbrush, steel straws and a veggie-to-fridgie bag. The set will just go over Rs 500 (Rs 15 more only) but all the money is totally worth it if it inspires them to go eco-friendly!
8. You can never go wrong with chocolate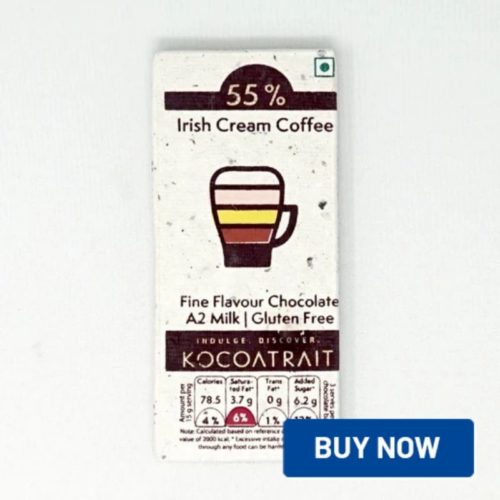 And especially with these dairy-free, handmade chocolates made by India's first certified chocolate taster, Nitin Chordia. He has not only designed sugar-free, vegan chocolates but also experimented with a range of flavours, including masala chai, lavender, coconut, lemongrass. Click here to browse through his delicious collection.
10. For the doodler and serial note-taker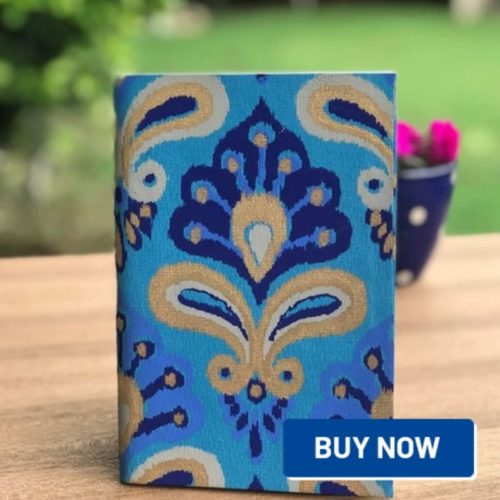 Ask any writer or artist–they LOVE stationery. And this Christmas, you can delight them with an eco-friendly notebook that not only gives them more of an excuse to utilise their creativity but also adds pretty stationery to their desk. Check out this set of seed pencils and voila! Ready? SET… Doodle!
11. Self-care is the best care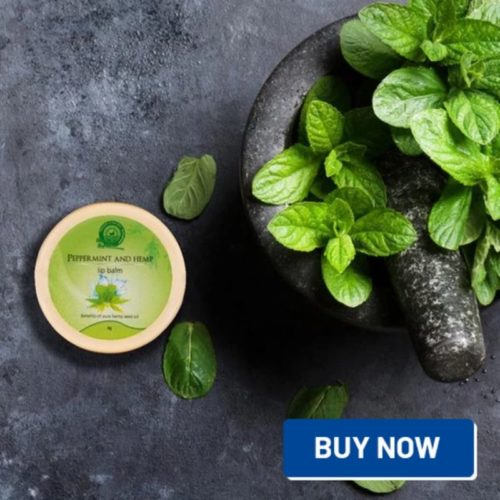 This Christmas, let your colleague and friend indulge in personal care. Click on this link to browse through beard balms, lipsticks, and lip balms. The festive season is as much about celebrations on the outside as it is about pampering yourself. And Santa, let them know that!
12. Hey, we're not done yet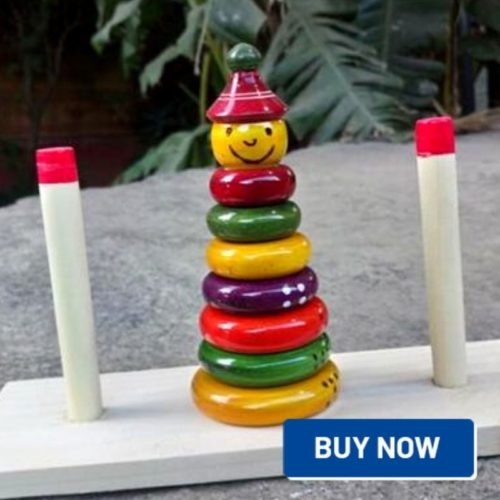 There's so much more to explore for a secret Santa! We have toys, home decor, travel pouches, make-up, jewellery and more–all made into wonderful collections so you can just focus on getting your loved one the right gift this Christmas. All below Rs 500! We wanted to be the secret Santa to all eco-friendly secret Santas… Click on this link to browse through the Christmas gift collection and be prepared before the eve!
---
Also Read: These Reclaimed Concrete Planters Are Exactly the Cool Your Plants Need!
---
(Edited by Shruti Singhal)
Like this story? Or have something to share? Write to us: contact@thebetterindia.com, or connect with us on Facebook and Twitter.