"We have enough laws. What is required is proper implementation, fast track trials and better conviction rates. Instead of telling girls not to go here or there and restricting their movement, we must also as a society do a better job of raising our boys and teaching them how to respect women," says the Rachakonda Police Commissioner.
A sixteen-year-old B Anusha was about to get married to a 26-year-old relative when Balaka Hakkila Sangham, a child rights NGO, and the Rachakonda Police's SHE team rescued her. Thanks to their intervention in April 2017, B Anusha went onto shine at a national level inter-school cricket tournament.
---
This bamboo toothbrush is a great way to maintain oral hygiene while eliminating the use of plastic which has done more harm than good to our environment. Click here to buy.
---
Last August, more than 30 children between the ages of four and thirteen were rescued from brothels in the temple town of Yadagirigutta and later rehabilitated.
Meet the SHE Teams of the Rachakonda Police in Telangana, whose resilient efforts are bringing noteworthy changes in people's lives.
They address severe crimes in rural areas like human trafficking, prevention of sex determination rackets, sexual assault and child marriages,. In the past three and a half years, SHE teams have prevented 69 child marriages.
The jurisdiction of SHE teams extends to Ranga Reddy, Medchal and Yadadri districts and covers a population of approximately 42 lakhs.
"SHE Teams are primarily known for their work in preventing eve-teasing and stalking by running undercover operations in public buses, trains, bus stands and other crowded places. Wearing spy cameras, they catch their culprits with evidence. If the complainant is interested in pursuing the case, an FIR will be lodged. But if they are not interested, these SHE Teams suo moto lodge a complaint and proceed for a summary trial," says Rachakonda Police Commissioner Mahesh Bhagwat, speaking to The Better India.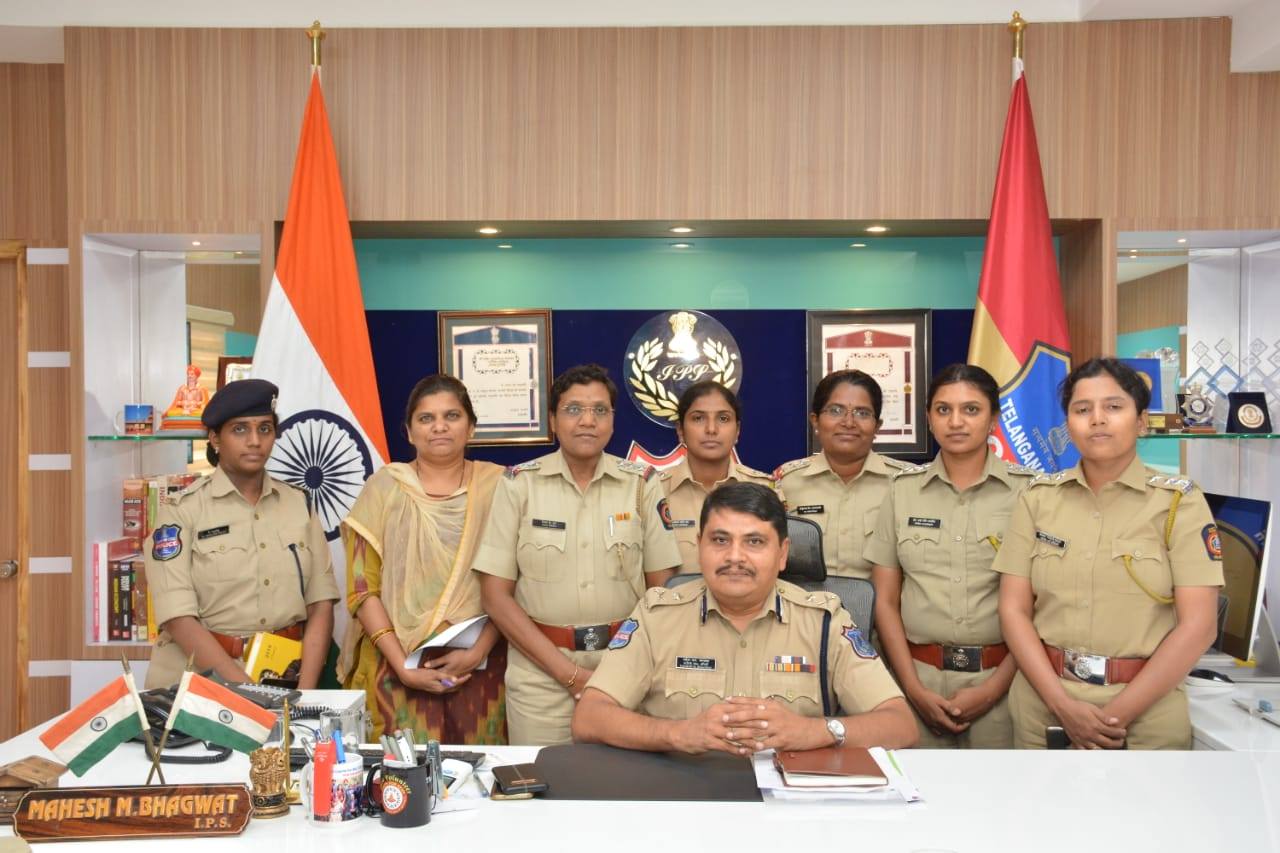 What are these SHE Teams?
In 2014, Chief Minister K Chandrasekhar Rao formed a special team to study the pattern of crime against women which suggested many recommendations in its report.
One recommendation was the formation of SHE Teams, a division of Telangana Police for enhanced safety and security of women. The first SHE team was established in August 2014 in Hyderabad City. Swati Lakra, who was Additional Commissioner (Crime) at the time, took charge of it.
In December 2014, SHE Teams were established in Cyberabad. On July 1, 2016, a new police commissionerate was carved out of Cyberabad East area and the Yadadri Bhuvanagiri subdivision of Nalgonda district. It was called the Rachakonda Police Commissionerate, and a new set of SHE Teams began working under it.
After Hyderabad and Cyberabad, SHE Teams were established across the entire state. Now each district has a SHE Team, who work incognito armed with spy cameras and other equipment.
How do they work?
Made of male and female police personnel, the Rachakonda Police SHE Teams undergo extensive gender sensitisation training. Their only mandate is to address crimes against women.
The names of victims are always kept secret. After a summary trial, the perpetrator is subjected to a fine, following which he is sent for counselling in the presence of family members by a professional counsellor to ensure this offence isn't repeated in the future.
For the next three-four months, the local police keeps a vigil on them. Counselling sessions conducted by an NGO called Bhumika Women's Collective involves an expression of guilt by the accused, a promise to change behaviour and sensitisation on issues concerning women. In the past three and a half years, these teams have apprehended 2,605 culprits, of which 344 are minors.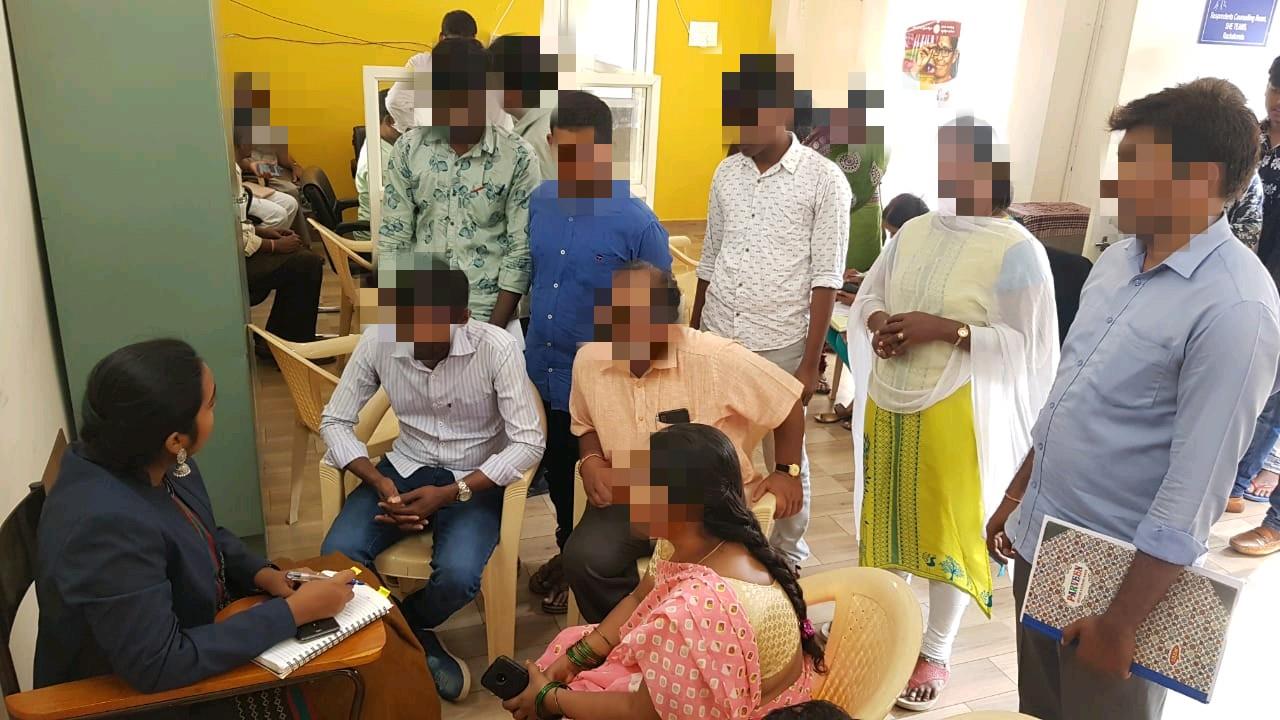 Under the leadership of Additional DCP SK Salima, these SHE Teams have extended their duties beyond catching eve-teasers and stalkers.
"Our teams have busted sex determination rackets which are going on even in super speciality hospitals. Around ten highly qualified doctors have been arrested. Criminal charges were brought against them following a sting operation conducted by SHE Teams working with state medical officers. They have also raised awareness in not only schools and colleges, but also remote villages where women work in brick kilns on issues of domestic violence, child labour prevention and child marriage prevention, among others," says Commissioner Bhagwat.
For the safety of the women and girls, these SHE Teams also patrol main roads, highways, toll plazas and known crime hot spots during odd hours of the day. Officials claim that this service is available 24×7. In the event of any emergency, women can reach out to these teams through WhatsApp control number 9490617111 or Dial 100. These teams work as civvies to remain unidentified and collect evidence through spy cameras, detain and then prosecute those engaging in these crimes.
"We receive multiple complaints on WhatsApp. As per jurisdiction, these complaints are passed onto the nearest SHE Team, where a lady constable will talk to the victim, give her confidence, meet her and depending on her requirement, resolve the problem. Yesterday, a boy who had developed a relationship with a girl threatened to post her pictures on social media if she didn't meet him regularly. We nabbed the boy, put him through a summary trial, made him delete all her photos and videos from his phone, and now he will undergo counselling," he says.
"For a Dial 100 complaint, the nearest police mobile van will reach the location within 5-8 minutes of receiving it. If this case is related to the SHE Teams, they get involved," adds Commissioner Bhagwat.
SHE Teams—engaging the community and beyond
Another interesting facet of SHE Teams is community involvement. Take the example of the Rachakonda Police 'She For Her' initiative, where one or two proactive girls from each college are chosen. They are trained in various women's safety initiative, and become the eyes and ears of the police. Communicating via WhatsApp, they report what's happening inside the college premises or just outside, and inform the nearest SHE Team. Thus far, they have registered 24 cases thanks to their intervention.
Next is the Margadarshak Program with assistance from the Society for Cyberabad Security Council (SCSC), a collaboration between industry, police and government, which seeks to drive greater safety for women, infrastructure safety and cyber security. Across IT companies, government offices, media channels and other private companies, active and capable women employees are identified as Margadarshaks who act as a facilitator between the victims, management and police.
They are trained in women's rights laws, sit through sessions from the police and non-profits on how cases of domestic abuse, dowry violence, sexual harassment at the workplace, sexual abuse and child abuse are dealt with by the system. Primarily, they are trained to understand how the entire law and order ecosystem works for them in these cases.
Take the example of Pratyusha Sharma, the HR Head for one of the business units in Cognizant, who is a Margadarshak in the Cyberabad area.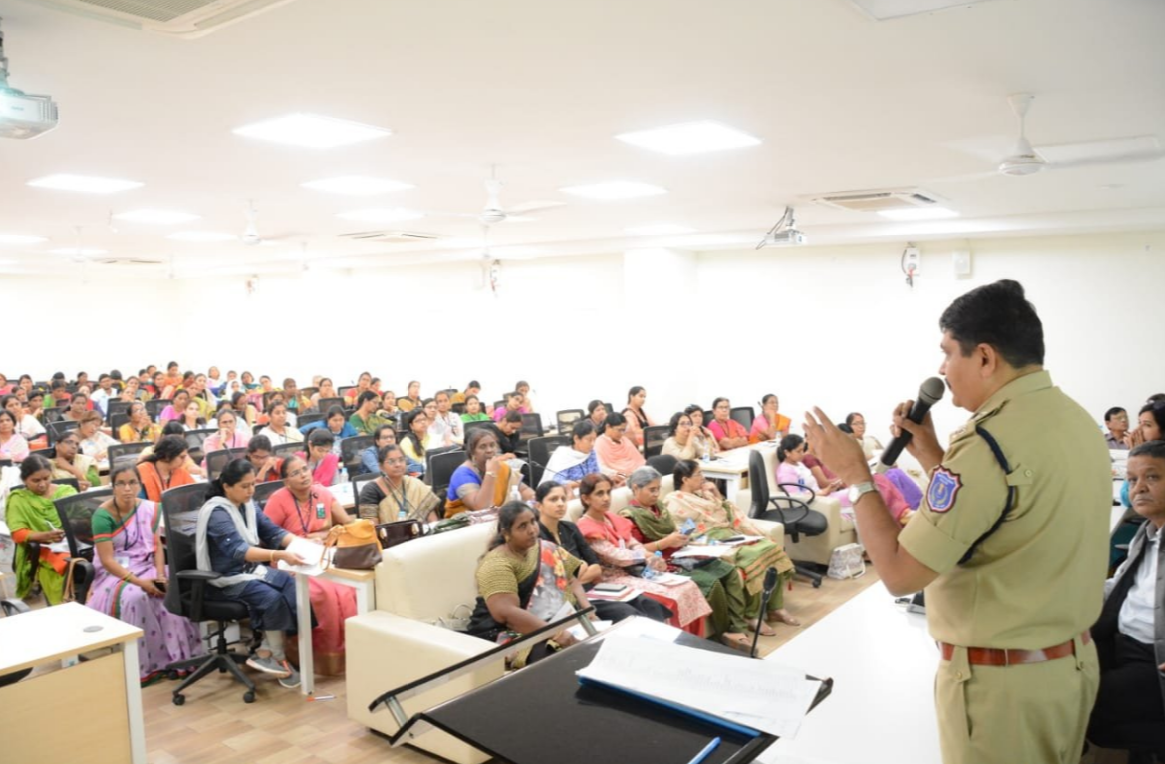 "We are not problem solvers but guide women in distress. If I'm suffering abuse, I may not directly call the police. I'll call a Margadarshak, speak to her and she can guide me to counsellors, other organisations or direct me to the nearest SHE Team," she says.
Since their inception, the public has mostly responded well to SHE Teams.
"Public response has been good. We are available on WhatsApp, Facebook and Twitter at all times. The reason why we are popular amongst many young women is because of our ability to keep their identities a secret and on occasion heed to their wish of not informing their family members or parents," says Sub Inspector Veerabhadra, who, for the last one and a half years has been posted with the SHE Team.
However, working undercover comes with its share of risks, particularly for lady constables.
"In decoy operations, we maintain a regular eye to eye contact with our lady personnel and follow them on spy cam footage to ensure they are not in any great danger," adds Sub Inspector Veerabhadra. Going beyond risky working conditions, there is also a question of workforce shortage that afflict all police departments in this country.
"We would like to have more personnel in SHE Teams," says Commissioner Bhagwat. It's a sentiment that Sub Inspector Veerabhadra shares too. It's imperative that these teams are strengthened immediately.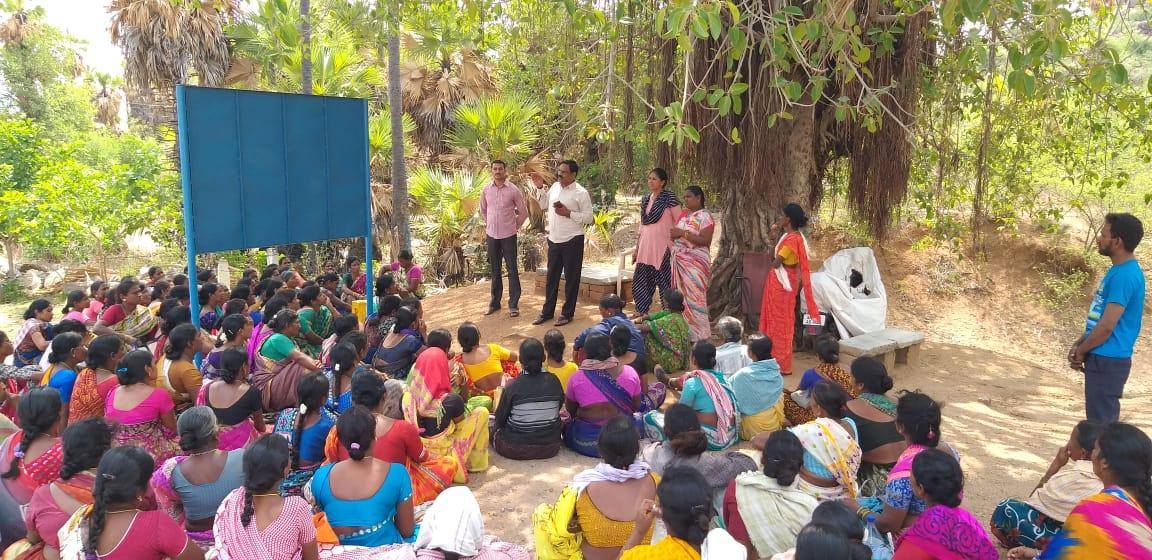 "To address crimes against women, we have also brought about infrastructural changes like illuminating dark spots on the street. Moreover, there is an application called Hawkeye. Regular commuters can download this app. There is a Safe Travel section in the app, where they can state their journey route, whether they are travelling by cab or auto, take a picture of the vehicle and upload it. The police will monitor them, and there is an SOS emergency button on the app. If you press the button, the police control room will receive a signal, and a mobile patrol van will be immediately dispatched. Since the horrific gangrape in Hyderabad, there has been a manifold increase in downloads," says Commissioner Bhagwat.
Despite taking these steps, convictions across a whole range of cases related to violence against women stood a little over 30 per cent last year, he adds. Nonetheless, things are already improving.
He claims that in the last three months, the police have obtained 100+ convictions over a range of cases.
"We have enough laws. What is required is proper implementation, fast track trials and better conviction rates so that men will not dare repeat these offences. Instead of telling girls not to go here or there and restricting their movement, we must also, as a society, do a better job of raising our boys. We must teach them how to respect women," he says.
Cries for public lynchings and castration of rapists by our lawmakers do absolutely nothing to solve the problem of violence against women. A fundamental building block of any deterrent against these acts of violence is a functional law and order machinery and at its heart is responsive local police.
SHE Teams have made it their mission to enhance the safety and security of women. Covering an area of 5091.48 sq km, they have their task cut out.
---
Also Read: 8-Hour Work Shifts & Overtime Pay? Do Our Police Deserve This?
---
(Edited by Saiqua Sultan)
Like this story? Or have something to share? Write to us: contact@thebetterindia.com, or connect with us on Facebook and Twitter.