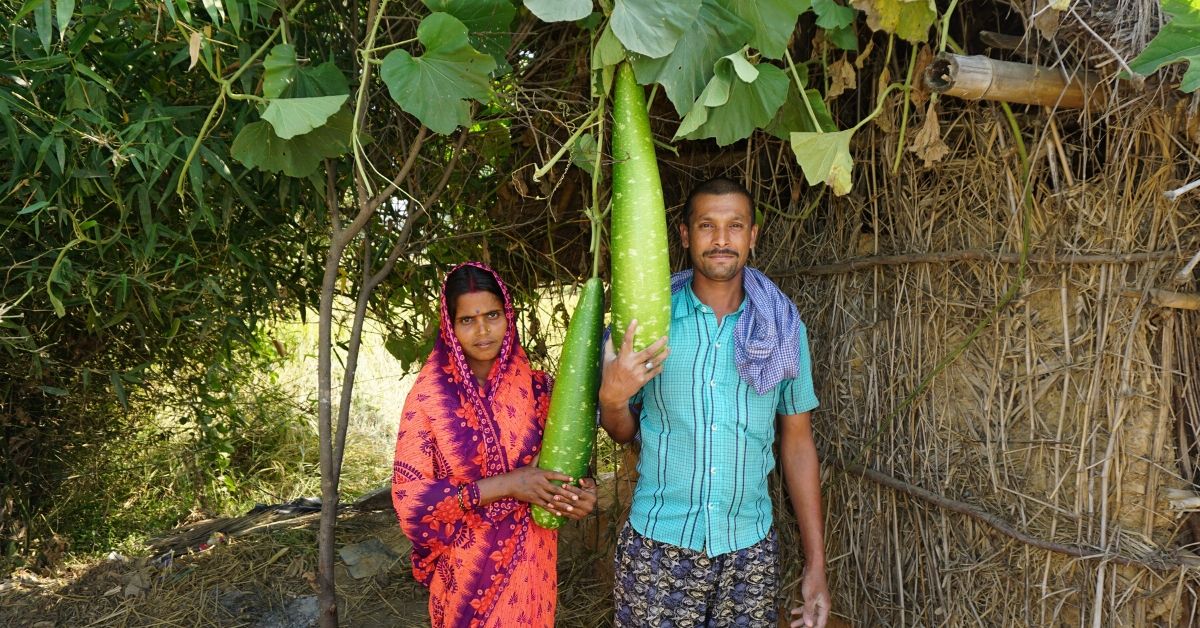 "Even our customers could smell the chemicals in our rice and wheat. Why would they buy toxins by choice? Now our crops and vegetables are sold out the fastest at the weekly bazaar,"
That afternoon, old Mathura Yadav returned home all grimy and sweaty, but happy. Finally, the greens in his fields have attained that long-lost bright hue. Months worth of hard work had paid off. He thanked the gods for bringing Ahmad Sahab into their lives. After all, without his films, lectures and street plays, they would have never even heard of 'Jaivik Kheti' or organic farming.
And adopting the same has been a blessing for hundreds of farmers like himself in the village of Kedia, Bihar.
However, the moment he stepped inside his home, he was greeted by his family with anger and contempt. "These outsiders are eating your head. How will our crops grow without chemicals? If you listen to them, we will starve," his family seethed.
Reluctantly, Mathura Yadav took a bag of chemical fertilisers to his field the next morning, but could not ruin his flourishing crops with the same. He returned with the bag intact.
---
Bring out the long-lost aroma from Grandma's kitchen with this organic Sambar Powder
---
The incident repeated a couple more times that season. Every time he felt the drastic change in crop growth and other parameters, he could not bring himself to sprinkle a drop of chemical on his lush green fields.
"That season, Mathura Yadav got the best yield in years," shares Ishteyaque Ahmad, Greenpeace Convenor of the organic farming revolution in Kedia village.
In the past four years, all 107 families in Kedia have adopted organic farming and are reaping multiple benefits at present.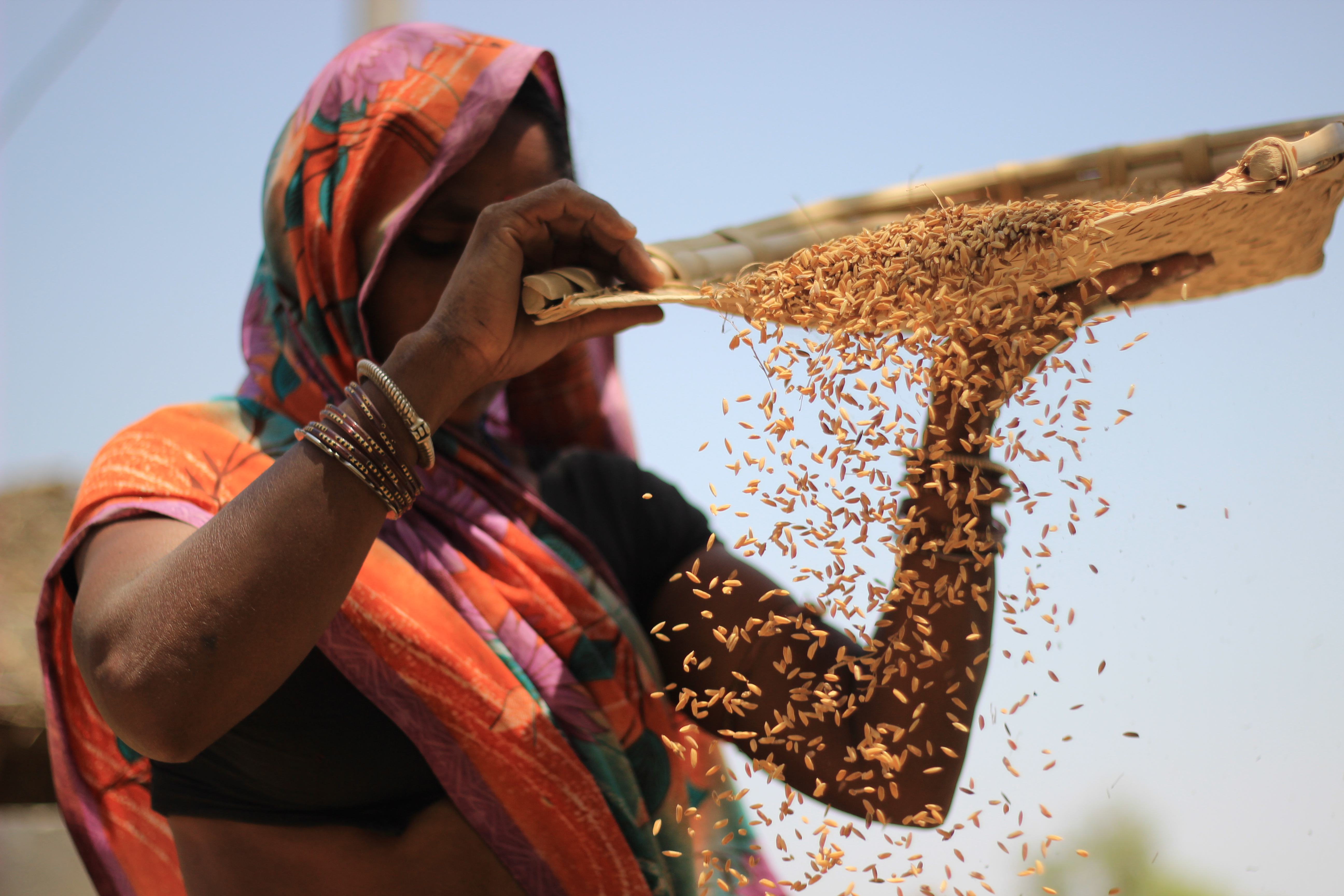 How chemical farming once set a doom on Kedia
Located in Jamui district of northern Bihar, the obscure hamlet of Kedia is hardly ever featured in geography textbooks. Home to not more than 650 people, the village is nestled on a rough terrain surrounded by low hillocks. The dry, rain-fed fields were not spectacularly fertile but did sustain the staple dietary needs of the villagers.
The problem surfaced with the penetration of chemical fertilisers and pesticides in their fields. Without much understanding of advanced chemical composition or soil structure, the villagers graciously slathered their fields with Urea or Diammonium Phosphate. These did spruce up the plant growth at the outset but leached the soil of its natural nutrients in the long run.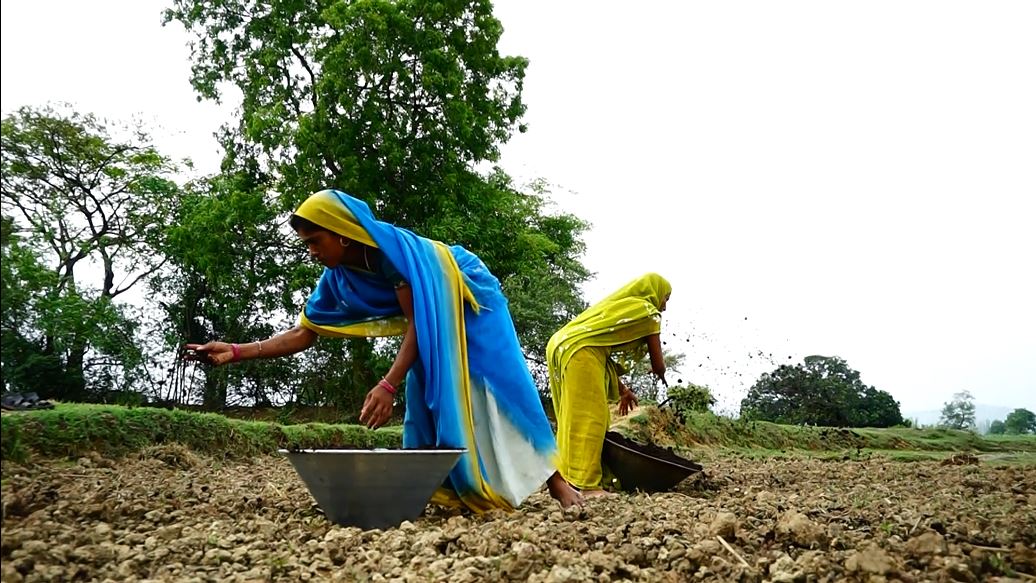 Moreover, chemical cultivation demanded a lot of water as the fertilisers and pesticides reduced the water retention capacity of the soil. As irregular rain failed to satisfy the water needs of the fields, the farmers turned toward groundwater. Within a few months, they drilled Kedia dry with borewells. But all of these were temporary measures. For the villagers, chemical farming became synonymous to slow poisoning of the entire ecological balance.
The absence of a proper irrigation system, coupled with a few dry monsoons – and soon Kedia was suffering from extreme drought.
The introduction to organic farming
It was at this juncture that Greenpeace came into the scene. Activist Ishteyaque Ahmad was organising farming guidance programmes across Bihar and had chosen Kedia as one of his destinations.
"The local farmers' collective and non-profit—Jeevit Mati Kisan Samiti (JKMS) approached us for solutions. We presented them with all the viable alternative options through several demonstrations, workshops, film screenings; even staged street plays. But, we never coerced them into opting for organic farming. That came naturally from Kedia," shares Ahmad.
At one time, the farmers of Kedia came to Ahmad with a simple request – "We are convinced that we've reached the dead end in conventional farming. Jaivik Kheti might be our only way out. Can we get your support?"
The rest is a heartwarming story of success. While most of the initiatives were prompted by the farmers themselves, Greenpeace and JKMS members provided the necessary support.
"While the farmers perfected vermicomposting in just a few weeks, we helped them in liasioning with the government officials. We even gave them communication training, so that they can negotiate with the authorities without fear," shares Ahmad.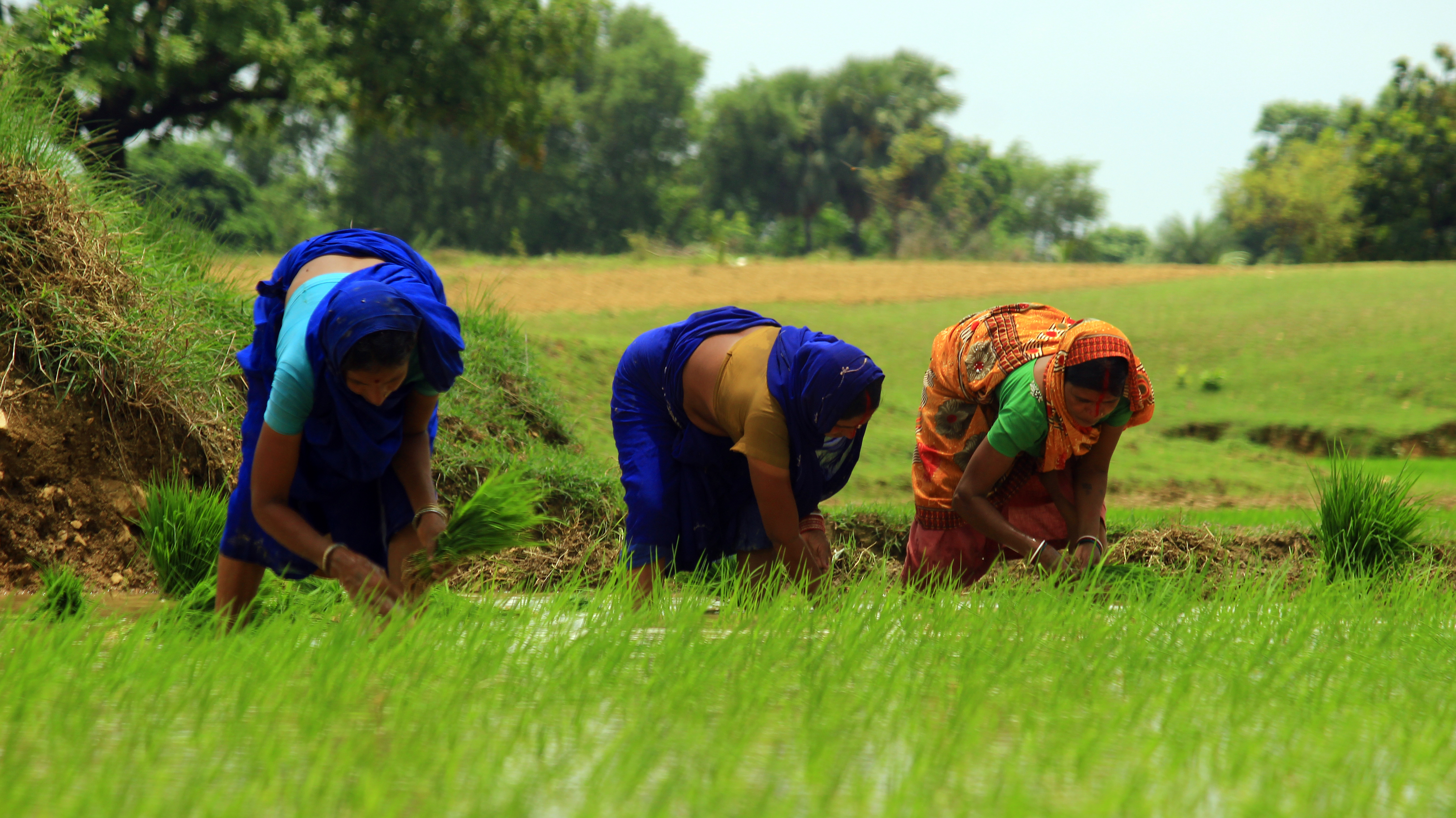 Spreading the word
The unique training and guidance programmes deserve a special mention here. "We followed a harshly realistic approach – making them aware of the pros and cons of organic farming before they delved into the venture. We wanted them to improvise unique solutions and emerge successful. Through movies, songs & poems, we explained the nitty-gritties of the practice which helped them grasp it easily," narrates Ahmad.
Among the farmers, there were a few seniors from the times when chemical farming was yet to make inroads in Kedia. Their enthusiasm to restore the lost green glory only helped fasten the whole operation.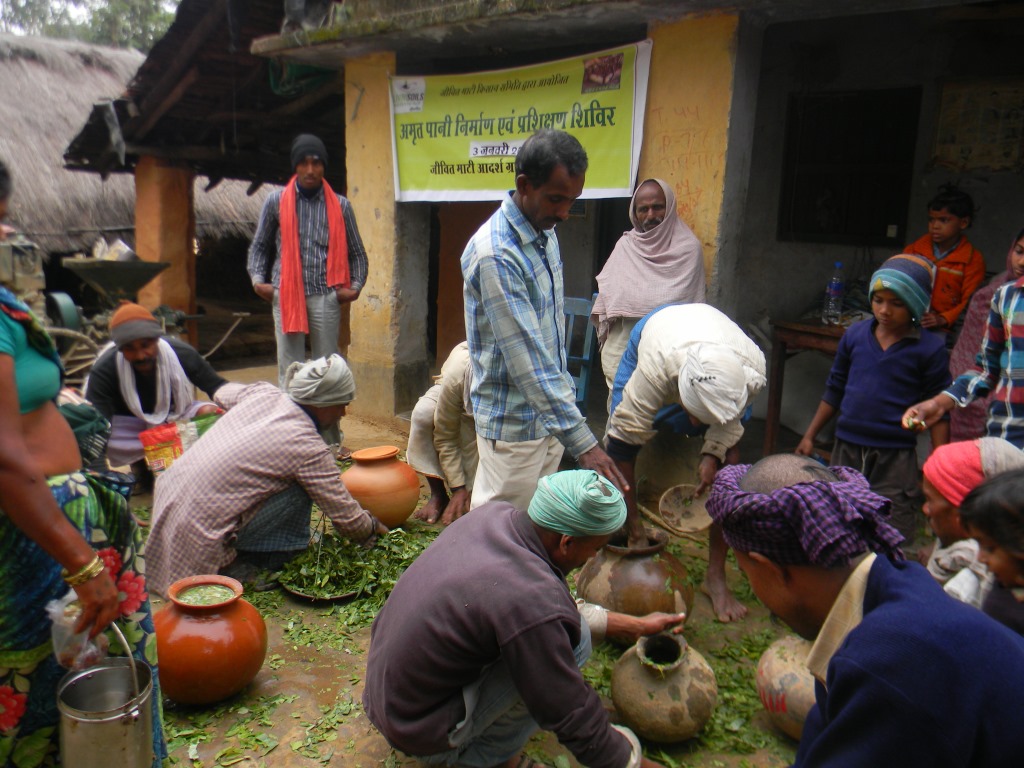 Kedia – The Organic Farming Hub
Kedia has reached a juncture where sustainability is the last word in terms of food. Aside from salt, sugar and a few spices, villagers source all foodgrains, vegetables, herbs and fruits directly from their fields.
While paddy, wheat, pulses and legumes are the ruling crops, a lot of oilseeds, especially mustard, flaxseed and sesame are grown as well.
"You have to see our seasonal vegetables as well. We grow beans, cauliflower, cabbage, eggplant, cucumber, tomato, chilly and so many leafy greens. Now we have also started with some exotic varieties after government gave us seeds," says Rajkumar, a farmer from Kedia.
He excitedly goes on to enlist the 'new' vegetables in their fields like broccoli, capsicum, purple cabbage and mushroom.
"They have a characteristic palate, which is why many villagers did not continue with exotic vegetables for long. But, somehow, they loved broccoli and mushroom a lot. They have even incorporated these two in their regular diet and churn out unique dishes with these," Ahmad chimes in.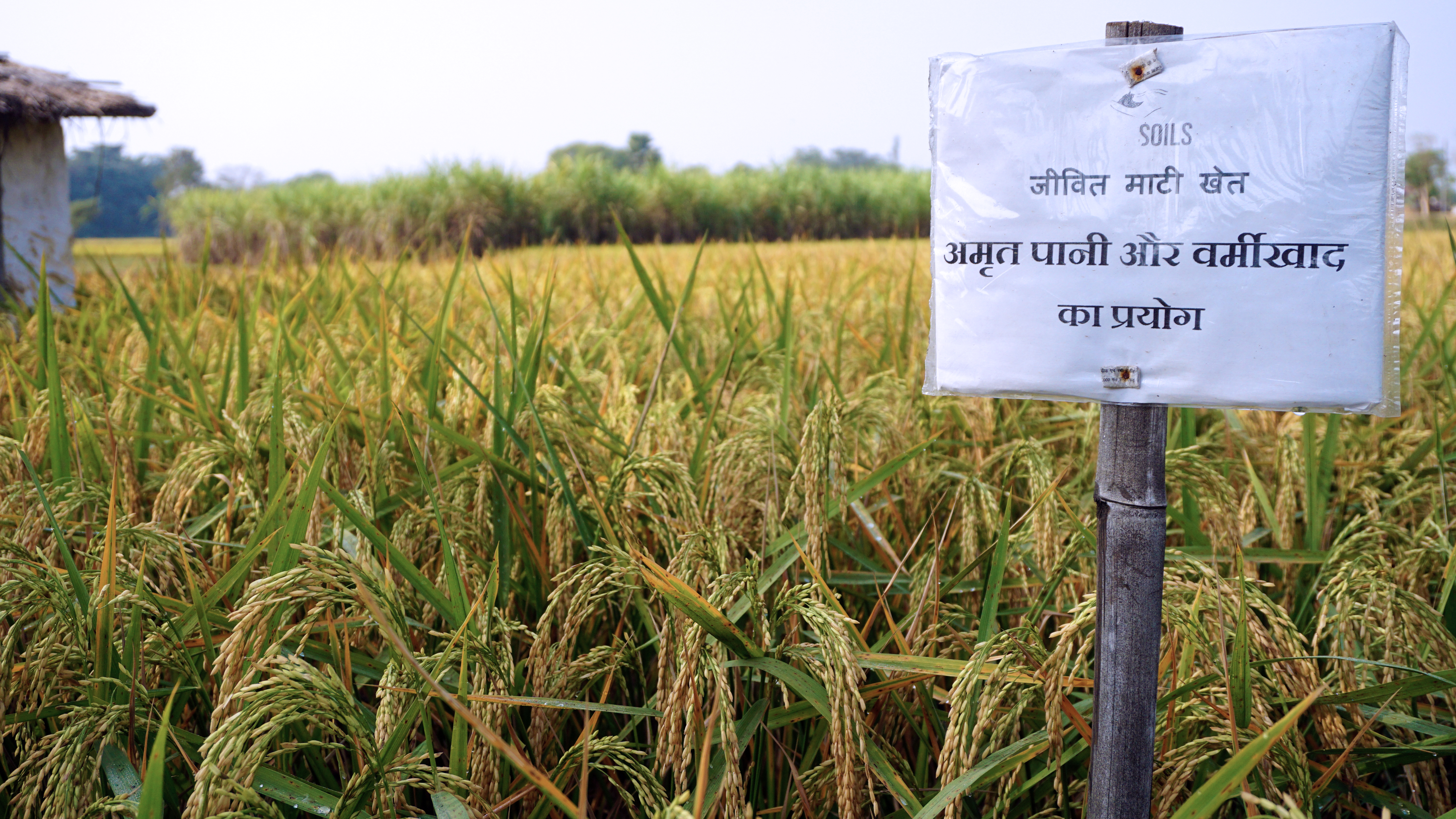 "The organic crops sell the fastest"
"We make our own fertilisers and everything now. We use this Amrit Paani and Jeevamrutham; there is also vermicompost. The change in crop quality is incredible," says Sumant Kumar, a farmer from Kedia who does organic farming in nearly 60 acres of land.
He explains how the chemical fertilisers would turn the plants weak and tender, making them more prone to pest attacks. This, in turn, demanded stronger pesticides with each passing season as the pests would grow resistant as well.
"It was getting out of hand. After a point, even our customers could smell the chemicals in our rice and wheat. Why would they buy toxins by choice?" Kumar poses a legitimate question.
With a broad smile, he continues, "Now our crops and vegetables are sold out the fastest at the weekly bazaar, because people know that these are organic. They know that these taste better and will keep them healthy. Why would they buy anything else?"
Kumar's vivid explanation leaves little room for doubt that Kedia is indeed happier, and healthier, after going the organic way.
A happier and healthier life
The increase in profits, however, cannot be unilaterally quantified. Farmers view their gain in terms of input cost reduction by around 50-60 per cent, as well as other qualitative impacts.
For instance, the health scenario in Kedia has improved significantly. Not simply because of the chemical-free crops, but also due to the introduction of biogas plants in place of coking coal hearths. Interestingly, it is the slurry from the biogas plants that ends up being the vermicompost for the entire village.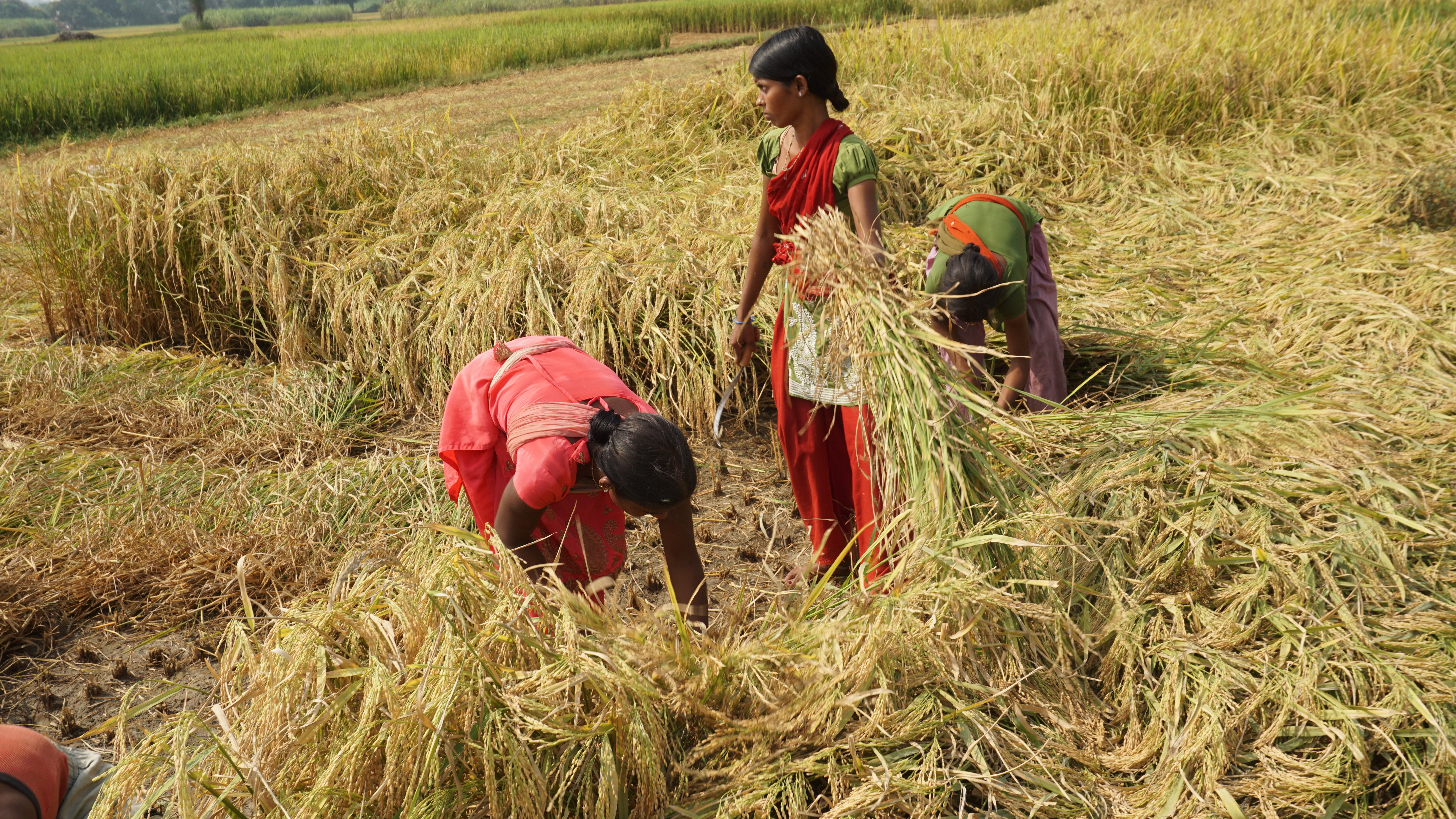 "The villagers also say that since their cattle is now feeding on fresh, organic fodder, they have grown less prone to diseases. A lot of money is saved there as well," adds Ahmad.
Aside from fetching more market value or producing healthier crops, organic farming has also helped to increase the groundwater table in Kedia. Ahmad explains, "Organic manure has high carbon content, which, alongside enriching the soil, also enhances its retention capacity. The need for irrigation in a season has now dropped from 8 times to 3-4 times at the most."
He continues, "This year, most villages in Jamui faced a severe drought, but Kedia was spared. In fact, the government even borrowed water from Kedia to irrigate other villages."
Officially, the total land in Kedia under organic farming is around 265 acres, though the numbers are rapidly growing. Farmers with larger landholdings are expanding the practice to their lands lying in the outskirts as well. Together with the government and NGO, the villagers have developed an ingenious way to sustain and flourish from 'Jaivik Kheti' – thereby setting an exemplary model to be replicated by other villages in Jamui.
---
Also Read: Taking Up Organic Farming at 13, Kerala Student Now Grows 50+ Fruits & Veggies!
---
(Edited by Saiqua Sultan)
Like this story? Or have something to share?
Write to us: contact@thebetterindia.com
Connect with us on Facebook and Twitter.
We bring stories straight from the heart of India, to inspire millions and create a wave of impact. Our positive movement is growing bigger everyday, and we would love for you to join it.
Please contribute whatever you can, every little penny helps our team in bringing you more stories that support dreams and spread hope.