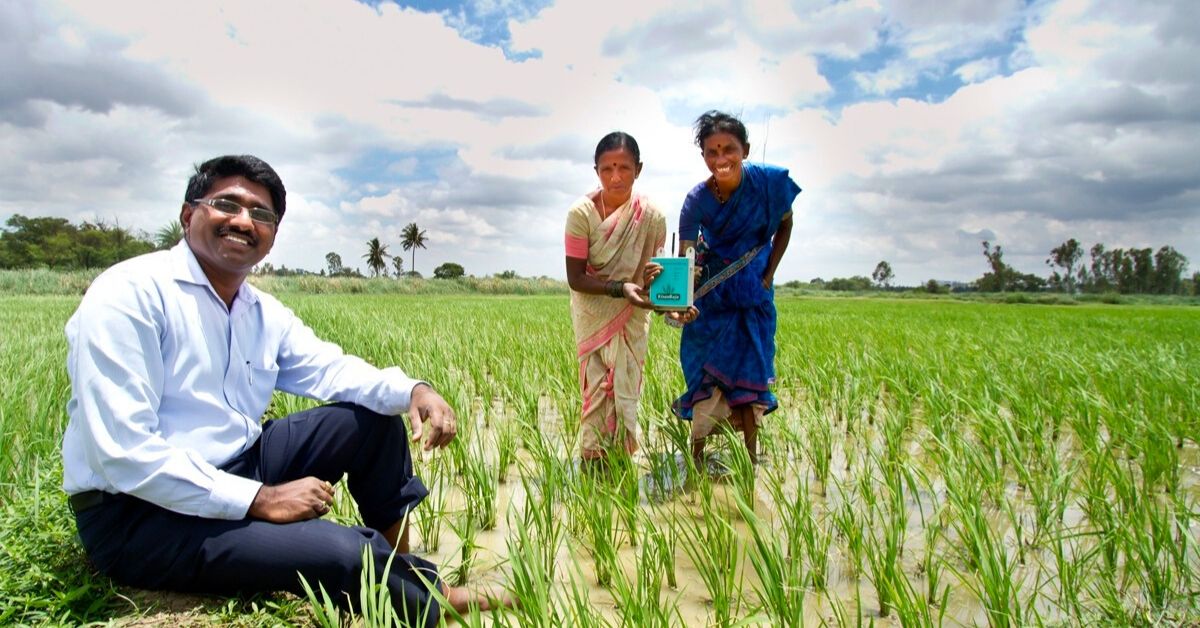 "Now, our main aim is to reach out to two million farmers in the next five years where we serve them with a range of solutions." says founder Vijay.
India is a country beset with ironies. The largest segment of the Indian populace are farmers, naturally, the number of welfare policies for our tillers of the land run into thousands. Yet, farmers are unhappy, depressed and live an existence riddled with gaping holes of hunger, neglect and endless suffering.
In a survey conducted by the Centre for the Study of Developing Societies (CSDS), Delhi, 62 per cent of the farmers interviewed said that they would quit farming for a good job in the city.
---
Want to reduce the amount of water you use in daily life? Check out these water saving solutions from Karnival!
---
The farmers also discussed the biggest problems they faced on the ground; the top three being flood, drought, productivity and irrigation.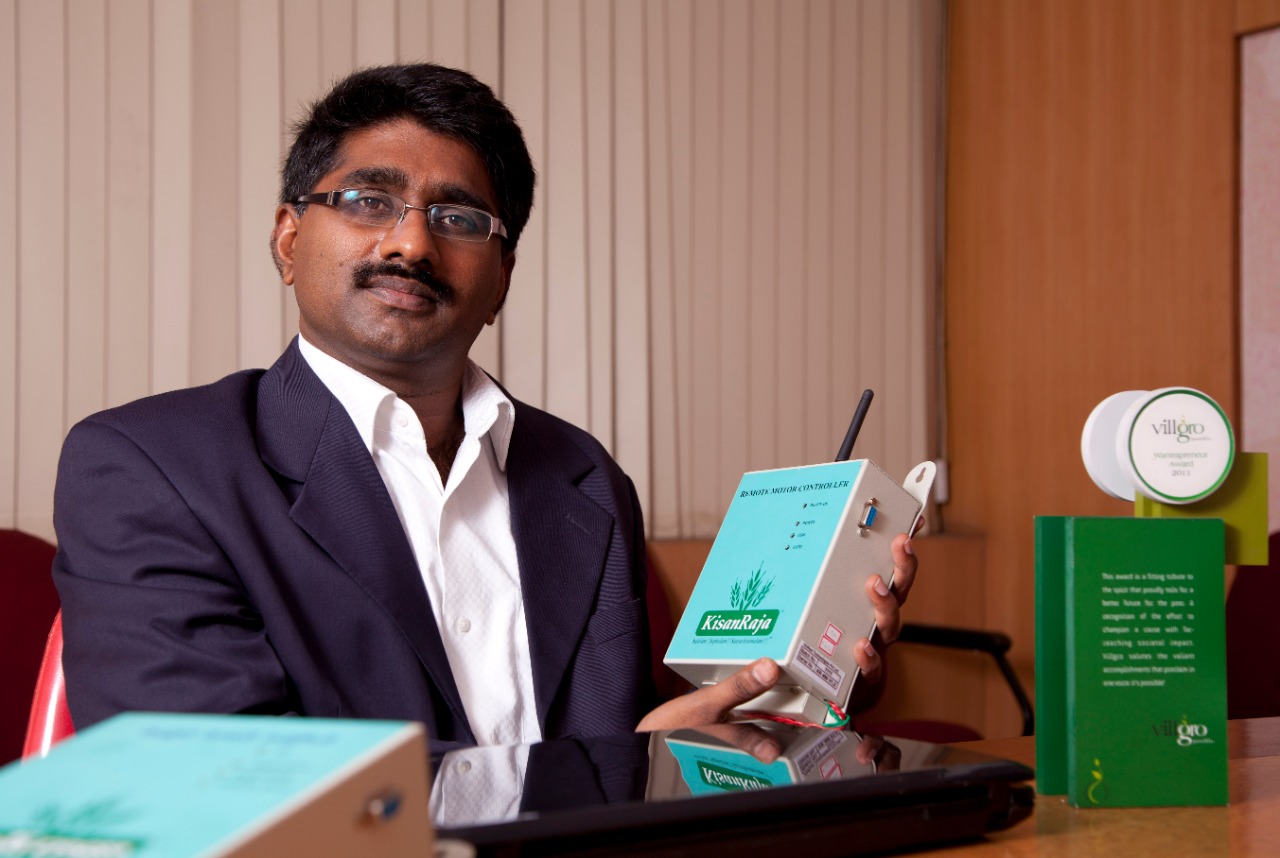 Having seen such problems up close, Vijay Bhaskar Reddy, an Andhra Pradesh based Software Engineer came up with KisanRaja, a Mobile Motor Controller Device which has helped more than 34,200 farmers since its innovation. This IoT-based autonomous irrigation solution helps farmers monitor, control and utilise water judiciously. Farmers using this solution now no longer have to spend money on repairing water motors or venture out in the middle of the night to switch on and off their water pumps.
Features of KisanRaja and how it works
The KisanRaja system is built using IoT, data analytics, AI, ML, mobile pump controllers, wireless valve controllers, wireless sensors, and satellite data.
The KisanRaja device is connected to the water pump starters and installed near it. A sim card is inserted in the device which helps a farmer control the device easily using a mobile phone or landline phone from anywhere. To control the functioning of the pump, the farmer needs send an SMS or call on the mobile number of the sim inserted inside the device.
The feature of Interactive Voice Response Service (IVRS) in local languages offers the option of turning the water pump on and off. Farmers also receive voice alerts for faulty power supply, motor not starting, lack of water in the well, and an attempt of motor or device theft. Some of the versions of the pump come with an inbuilt timer which turns the pump on and off.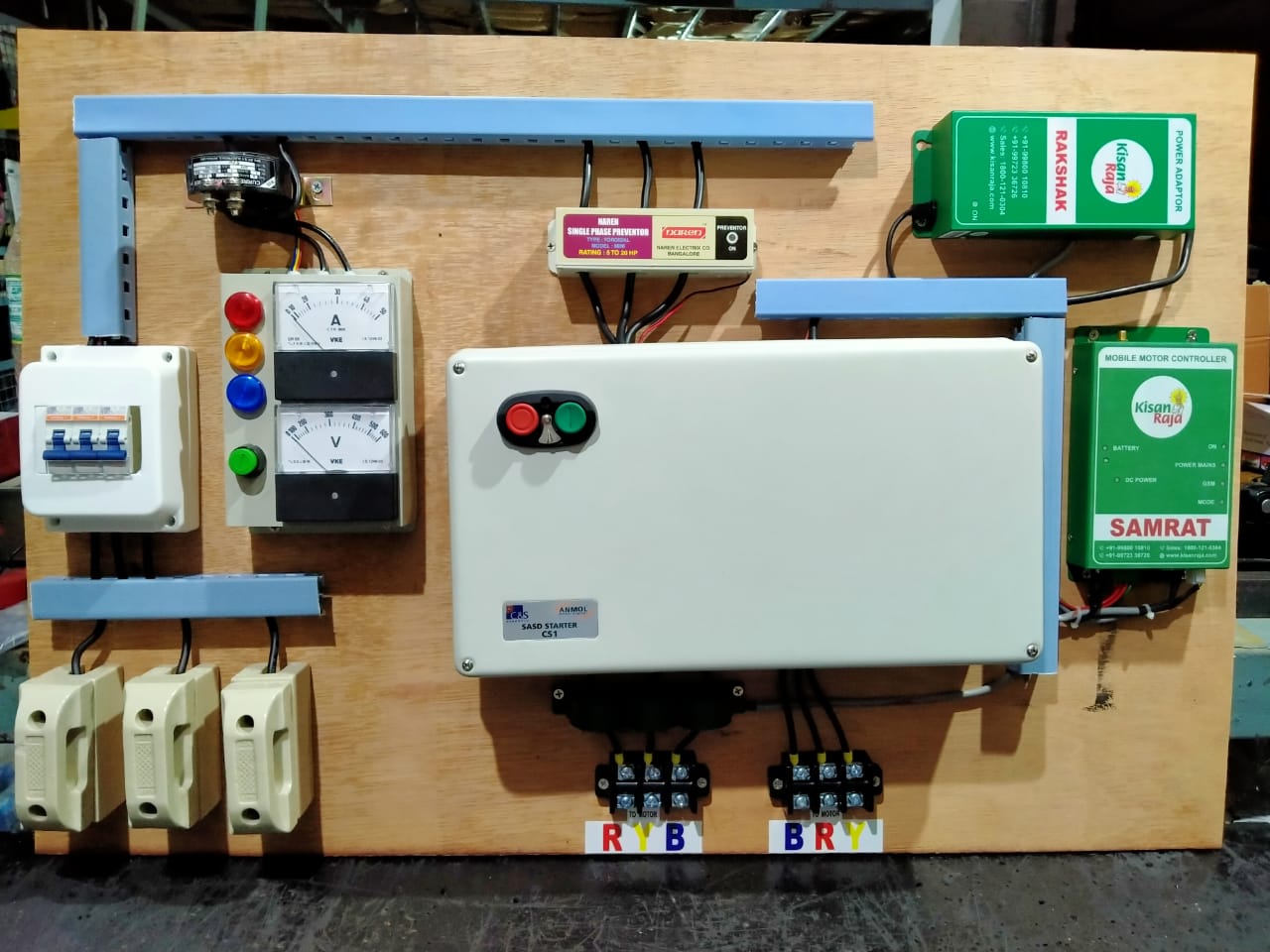 Farmers also have the option of integrating wireless soil moisture sensors which provides information on the moisture levels and the quality of the soil. So, in case the soil is dry, KisanRaja automatically switches on the pump or informs the farmer through an SMS or an IVRS and tells them to switch on the water pump.
There are other sensors connected to wireless nodes that provide information on rainfall, temperature, humidity and atmospheric pressure, among others. The data collected by these sensors is then uploaded on the cloud for building and implementing farm-specific irrigation intelligence in the solution. With this information, the team also alerts the farmers in case they need to convey some important information related to their agricultural practices.
For example, based on weather forecasts, KisanRaja alerts the farmer to not irrigate their fields in case of rainfall in the future. The device also provides the farmer with another interesting feature that helps them in saving and regulating the water they use in farming. The farmer can now not only budget but also schedule when they want their farmland to be irrigated.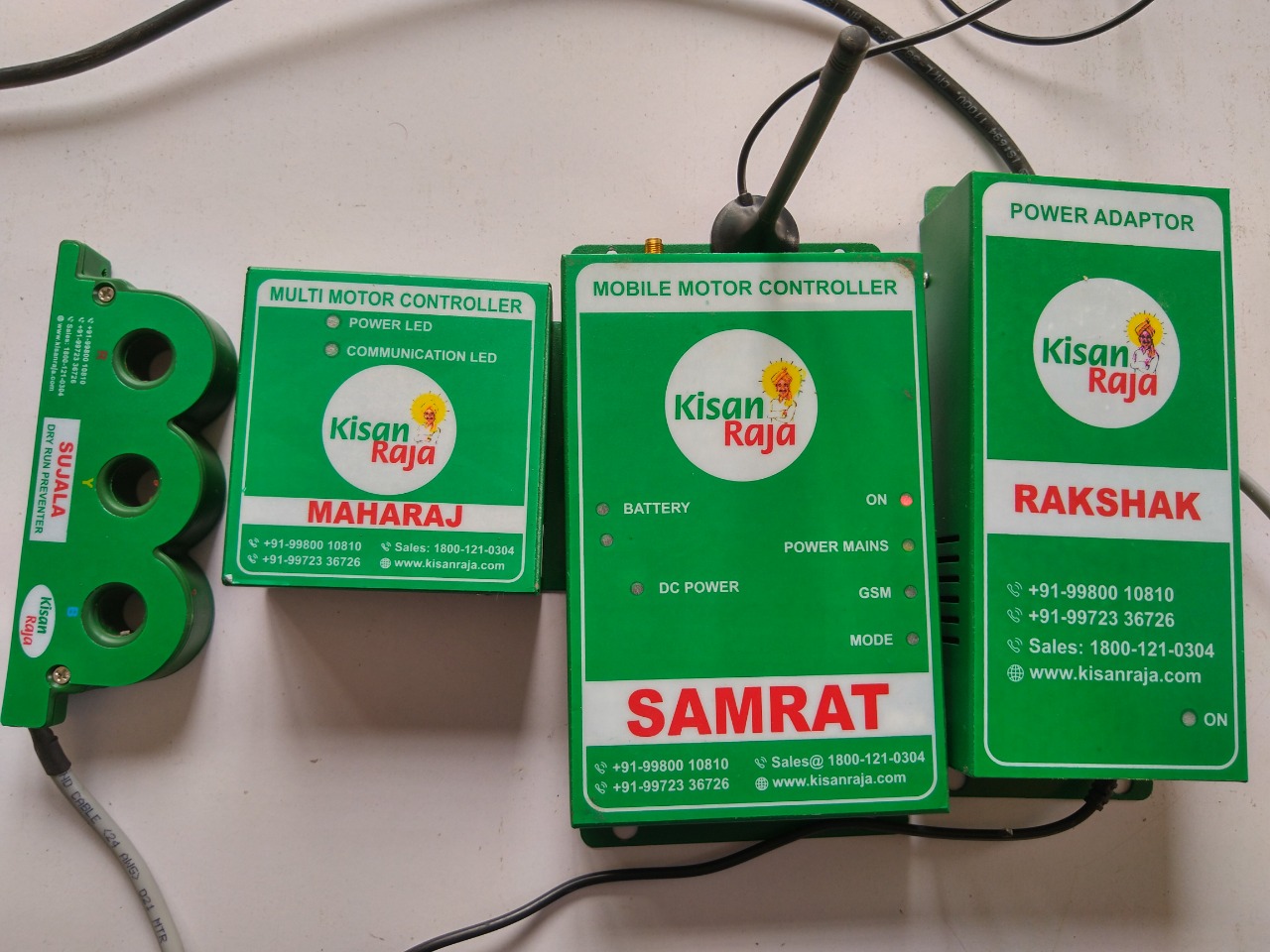 This is the most basic version of the KisanRaja and starts at Rs. 6,000. Depending on additional features, the cost of the solution goes up. There are several other features that are available with different models of KisanRaja.
Farmers who have a smartphone can access all this information and control the different functions through the mobile application.
Founder's Story—It all began with a problem
Belonging to a family of farmers, Vijay knew the struggles of a farmer. The 43-year-old is from a village called Balayapalli of YSR Kadapa District in rural Andhra Pradesh. His brother, Venkata Krishna Reddy, who continues to practice agriculture, had been facing difficulties with irrigating his field.
Due to erratic power supply, the wiring in the water motors would get damaged. Additionally, since the farm was located at a distance of a few kilometers, there was no technology that could help him switch the pump on and off remotely. Because of this, he would have to walk to his field even if it was in the middle of the night.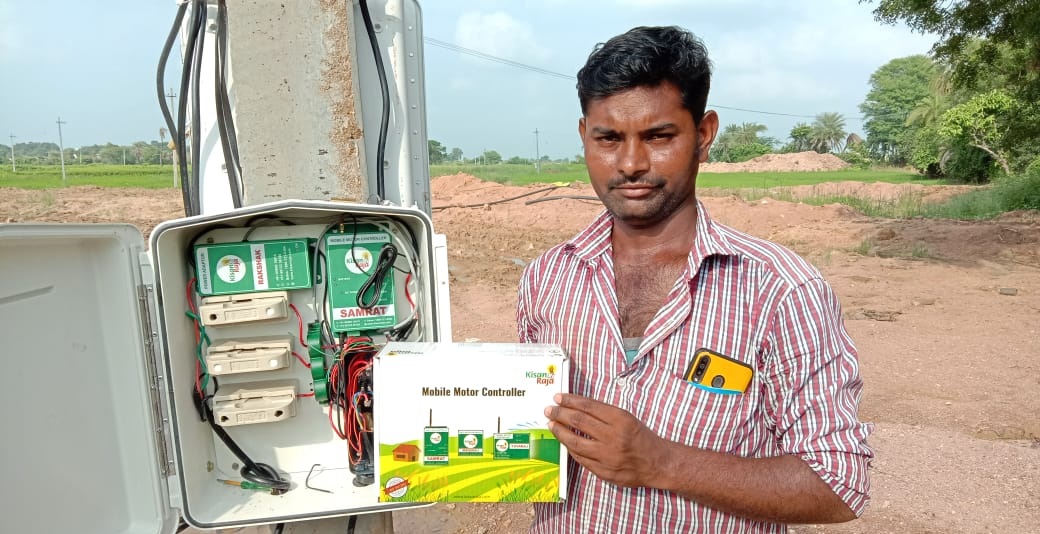 Vijay's passion in the agricultural sector springs from the time he assisted his father in farming. After finishing his degree in Chemical Engineering from Sri Venkateswara University in Tirupati, Vijay went on to pursue his Mtech from IIT-Madras, and campus placements led to a job at Wipro.
After working for two years with Wipro, he went to the US and worked with startups for three years before deciding to return to Bengaluru. On his return, he worked with like Intel and Cisco, which helped him further develop his technical expertise.
"I wanted to be closer to my family in India and solve the problems in the agricultural sector using my technical expertise. So, after my father passed away, I decided to come back from the US," he says.
Impact
Seeing up close the problems that his brother was facing pushed Vijay to come up with an innovation which could help farmers across the country.
After Vijay quit Cisco, he joined Vinfinet Technologies Pvt Ltd as a Director, which was at the time, started and being managed by his wife. The software development company focussed on providing technological services for embedded and networking products.
While working at Vinfinet, he came up with KisanRaja and worked on several versions of the device.  After serving farmers for eight years, Vijay realised he wanted to focus only on irrigation solutions and worked to develop KisanRaja further to make the device more affordable for small and marginal farmers.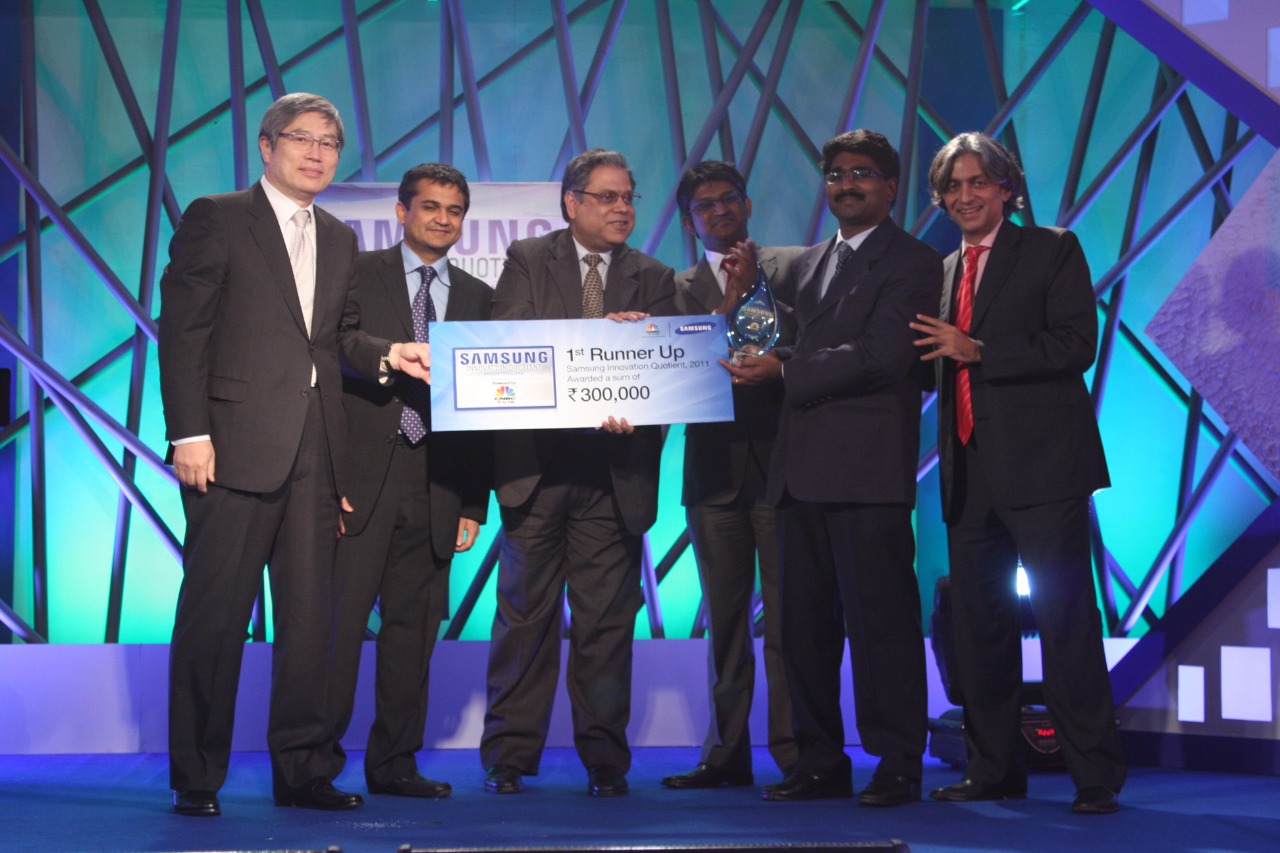 Finally, he founded AgWiq in March 2019 under which he resumed marketing KisanRaja.
Since March this year, KisanRaja has helped about 700 new farmers already. If you look at the number of farmers who have benefitted from the solution since it was introduced, the number goes up to about 34,200 farmers across ten states namely Telangana, Andhra Pradesh, Karnataka, Maharashtra, Tamil Nadu, Haryana, Punjab, Rajasthan, Madhya Pradesh and West Bengal.
Gangaiah P, 29, is a farmer from Choppadandi village in Telangana's Karimnagar district. He has finished high school and was working as a labourer in Dubai before taking up farming as a long-term profession.
His father was also a farmer and currently, Gangaiah owns about 11 acres of farmland which is jointly being managed by him, his brother and his sister-in-law. He is only growing paddy on his piece of land and his farm is located at a distance of about 4kms.
"Travelling 4 kms multiple times a day to just water the fields takes a lot of time and a lot of petrol is also wasted. But, one day other farmers in the area using the device told me about KisanRaja. Since I started using KisanRaja about five years back, I no longer have to go and switch on the pumps as I can do it from home," he says.
He adds that when the pump is running in the absence of groundwater, the pump gets damaged.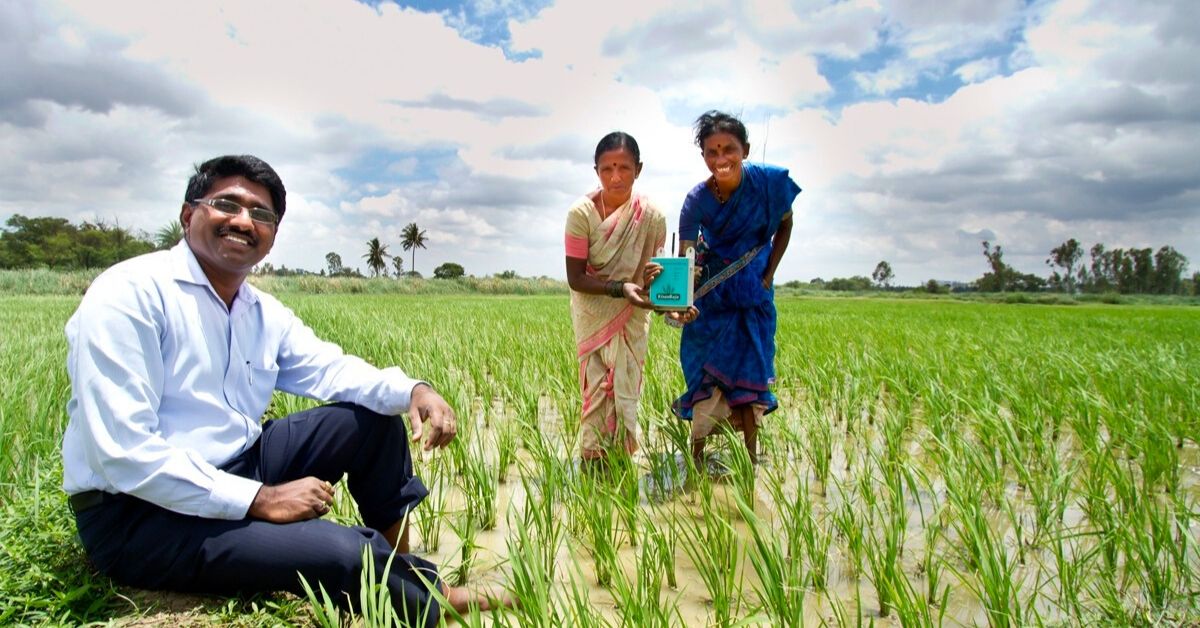 "I would have to get my pump repaired about three times in two years and would end up spending anywhere between Rs. 1500 to Rs. 2000 to just get the pump fixed. But KisanRaja automatically switches off the pump in the absence of groundwater, thus preventing the damage," he says. He adds that since he started using KisanRaja he has not had to fix the water pump even once.
Gangaiah is also a village level entrepreneur for KisanRaja, where his job involves speaking and facilitating the sale of the device. "When the farmers call and ask me questions, it feels nice to speak about the product with them because I truly believe that it is something that is beneficial for anyone who is farming," he says.
Currently, KisanRaja has created jobs for 40 others like Gangaiah and want to add more to the network as they expand.
Important projects, Challenges and Plans
KisanRaja has been implemented across different projects. In 2017, the World Bank approached them for a project for paddy farmers in West Bengal.
"Every hectare of paddy guzzles upto 1.2 crore litres of water in one cycle which lasts for about 150 days. They wanted to save the amount of water that was being used in the process," explains Vijay.
The project was underway in West Bengal's West Midnapore and Hooghly districts with 25 farmers with 30 hectares of land in total. The project lasted for over a year and KisanRaja was able to reduce the water used in these farms by about 18 to 25 per cent. This means they saved 21.6 lakh litres of water used in each of these farms in one season and ended up saving 6 crore litres of water in total!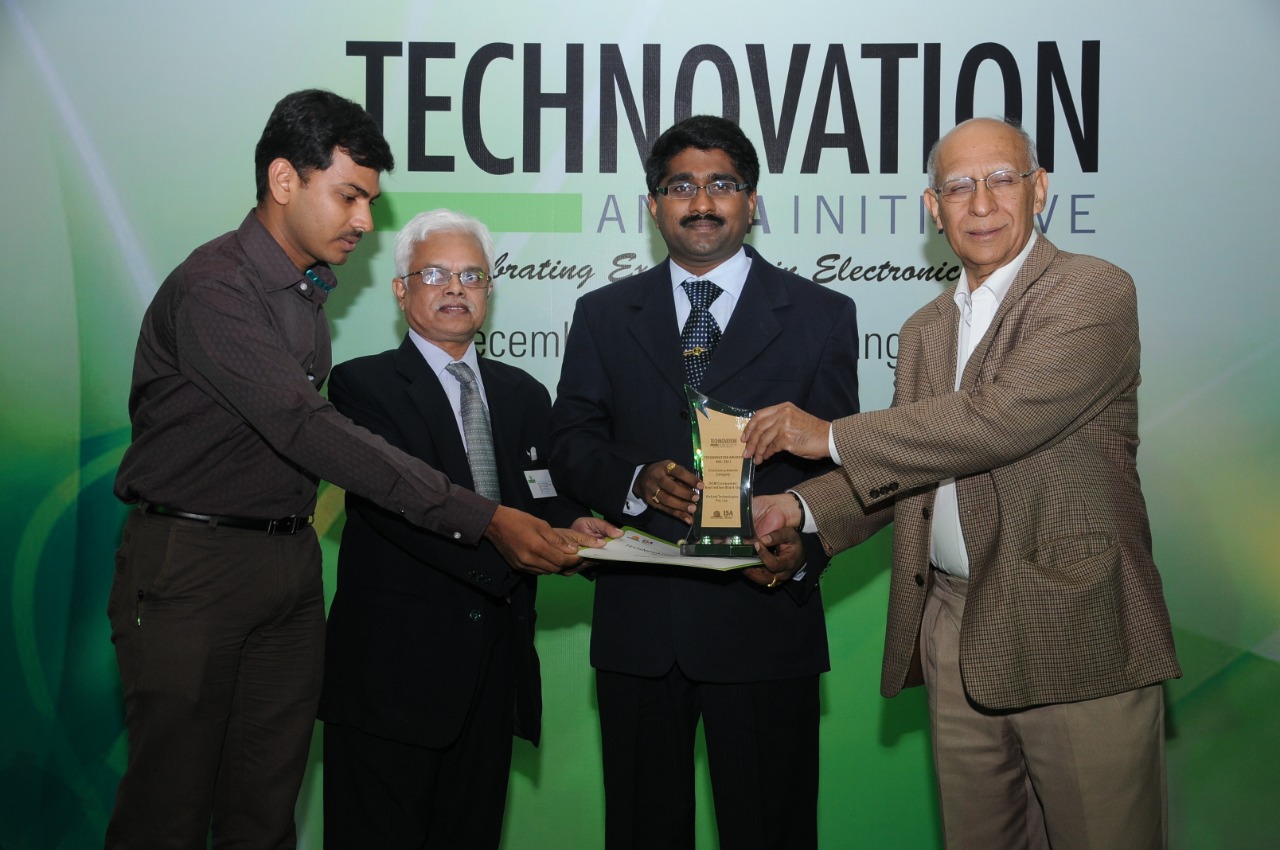 However, there were several challenges at different points during the development of the product.
"When we first started out, we had to make several design improvements to KisanRaja so that the product could work efficiently despite the turbulent electrical conditions across the country," explains Vijay.
Now, the challenges that he faces is having a good network of grassroots salesmen who can market and speak about the features of KisanRaja with the farmers. "Also, when you work in the sphere of innovation in the agricultural sector, one needs patience for the development of capital as it takes time," he says.
Despite these few challenges, Vijay's irrigation solution has been validated by several platforms. Most notable ones in the list include Digitizing India award by Cisco & CNBCTV18 in July 2016 and the "AI for Good" award by NASSCOM CoE-DSAI in March 2019.
In the future, Vijay wants to come up with a prepaid billing model so that their services can become more affordable for small and marginal farmers where they pay as per their use.
"Now, our main aim is to reach out to two million farmers in the next five years where we serve them with a range of solutions. We want to build new solutions using the latest technology while making it affordable for all types of farmers," he says signing off.
---
Also Read: No Seeds? No Problem: TN Farmer's Innovation Can Help Transform Indian Agriculture
---
(Edited by Saiqua Sultan)
Like this story? Or have something to share?
Write to us: contact@thebetterindia.com
Connect with us on Facebook and Twitter.
We bring stories straight from the heart of India, to inspire millions and create a wave of impact. Our positive movement is growing bigger everyday, and we would love for you to join it.
Please contribute whatever you can, every little penny helps our team in bringing you more stories that support dreams and spread hope.