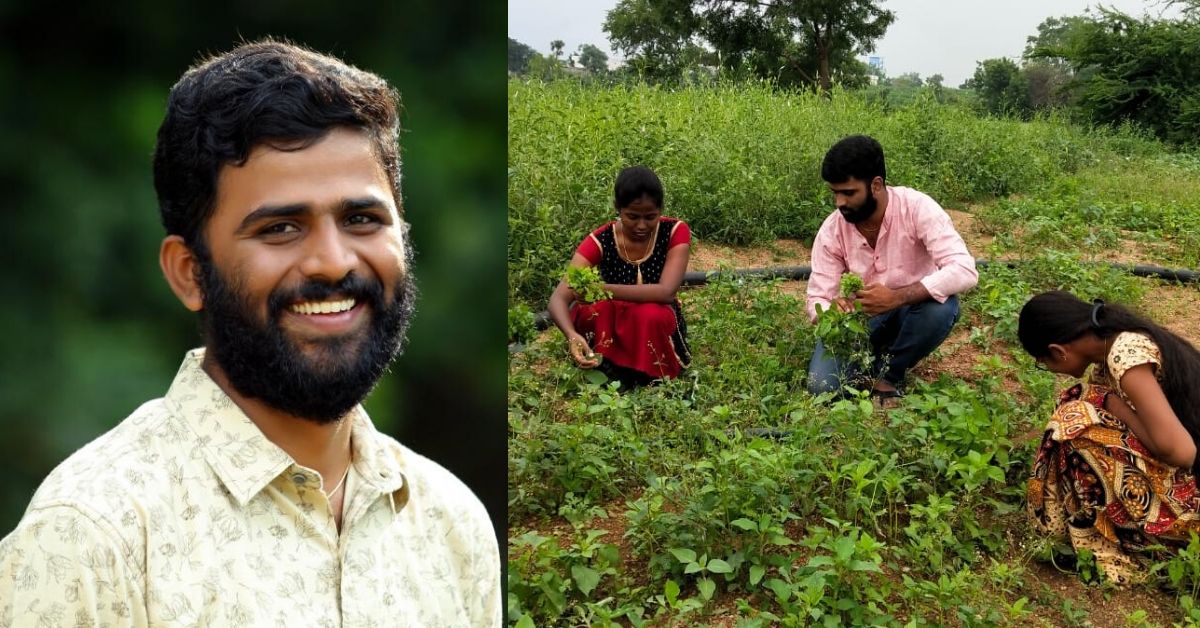 From serving food to 1000 people a day, health drinks to 2000 kids, career counselling sessions for 4.5 lakh students and adopting a village⁠—Vinil doubles up as a social worker after his work hours!
Feed the birds. Hold the door open for someone. Write a thank you note. These are all activities from a poster on the internet that encourages parents to perform random acts of kindness with their kids.
Kindness can certainly be taught. But, some of us embody this quality on a more visceral level. How else do you explain a school student dropping everything, to rush and soothe a little boy who has final stage cancer?
"This was 14 years ago. I learnt about the boy while watching a programme on TV, and rushed to the hospital where he was admitted. Some friends joined me, and we talked to him about all his favourite things. After our school hours, we made sure to visit him and play games by his bedside, till his final day," recalls 25-year-old Vinil Reddy.
---
No more plastic packets! Keep your food safe with these organic beeswax wraps
---
This tragic yet beautiful effort was Vinil and his brother Sunil's first stepping stone towards a journey of humanitarian initiatives.
Today, Vinil, an avionics engineer by profession, manages Abhisti Welfare Society, a zero-fund NGO, along with his brother Sunil and their friend Swarnalatha.
With an extensive network of 34000 volunteers across 56 pan-India branches, Abhisti engages in a plethora of social endeavours⁠—from food donation, support to farmers to career guidance for the youth.
Their series of activities since 2015 might not have hogged the limelight, but they have managed to support and uplift millions!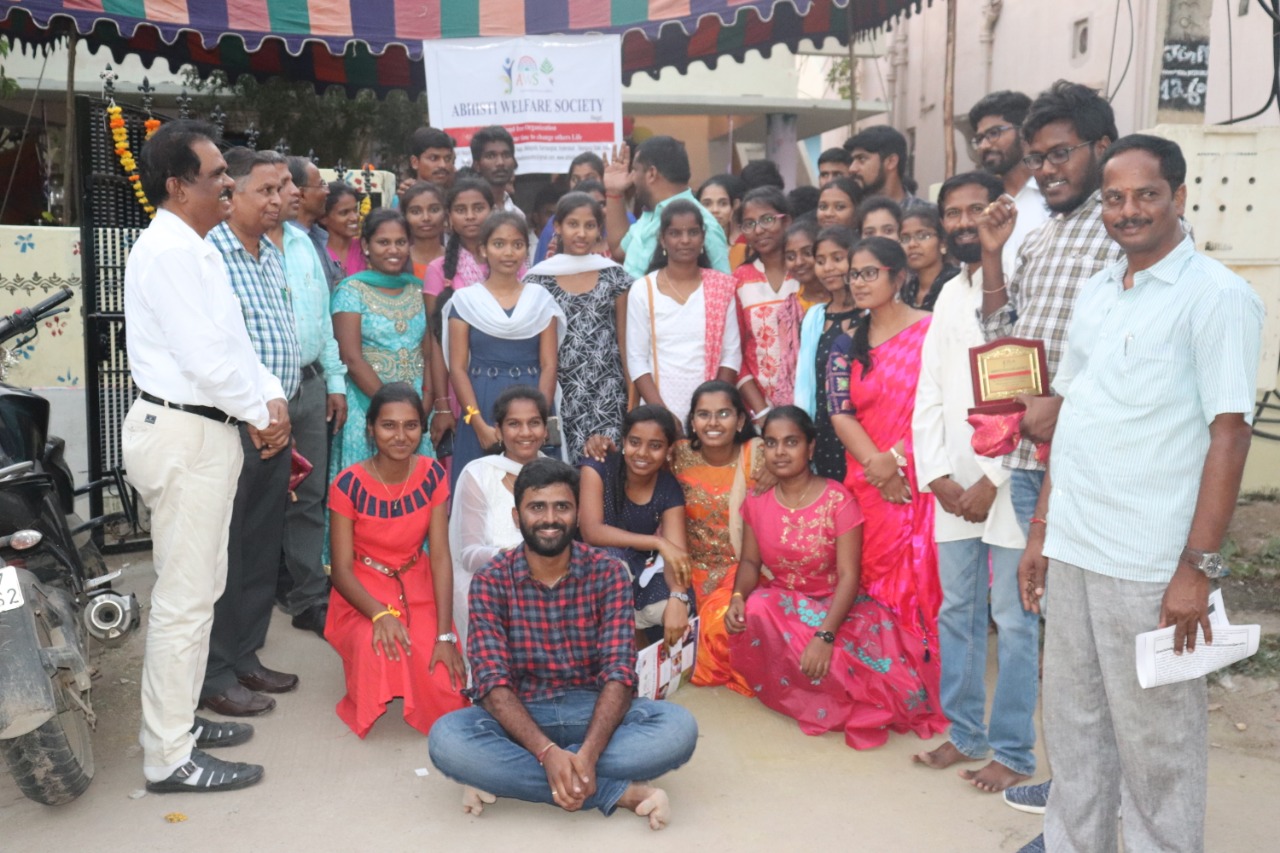 An early start
Ever since his first tryst with the darker reality of life, Vinil has stayed firm in his oath to always help anyone in need.
Following the incident with the little boy, he and his brother started visiting cancer hospitals and terminal care centres in their hometown Nalgonda and spread happiness and joy among depressed patients and their families.
"Sometimes we would carry baskets of fruits, biscuits and snacks, and sometimes we would silently support grieving families at mortuaries. We also carried board games to the children's hospitals and played with the little ones dealing with some critical disease," shares Vinil.
In Class 10, Vinil launched a student venture⁠—Smiley's Cancer Foundation. He went around and asked his classmates to donate Re 1 a day from their pocket allowance, amounting to Rs 30 per month from each person. At the end of a month, the young members would collate the contribution and purchase medicines, groceries and other household essentials for families of cancer patients.
Vinil decided to escalate his social initiatives by officially launching Abhisti Welfare Society in 2015, a day after his graduation.
In the past four years, Abhisti has undertaken remarkable projects without seeking any external contribution. Following a sustainable economic model, all of Abhisti's works is supported by a personal contribution from the founding members and thousands of volunteers.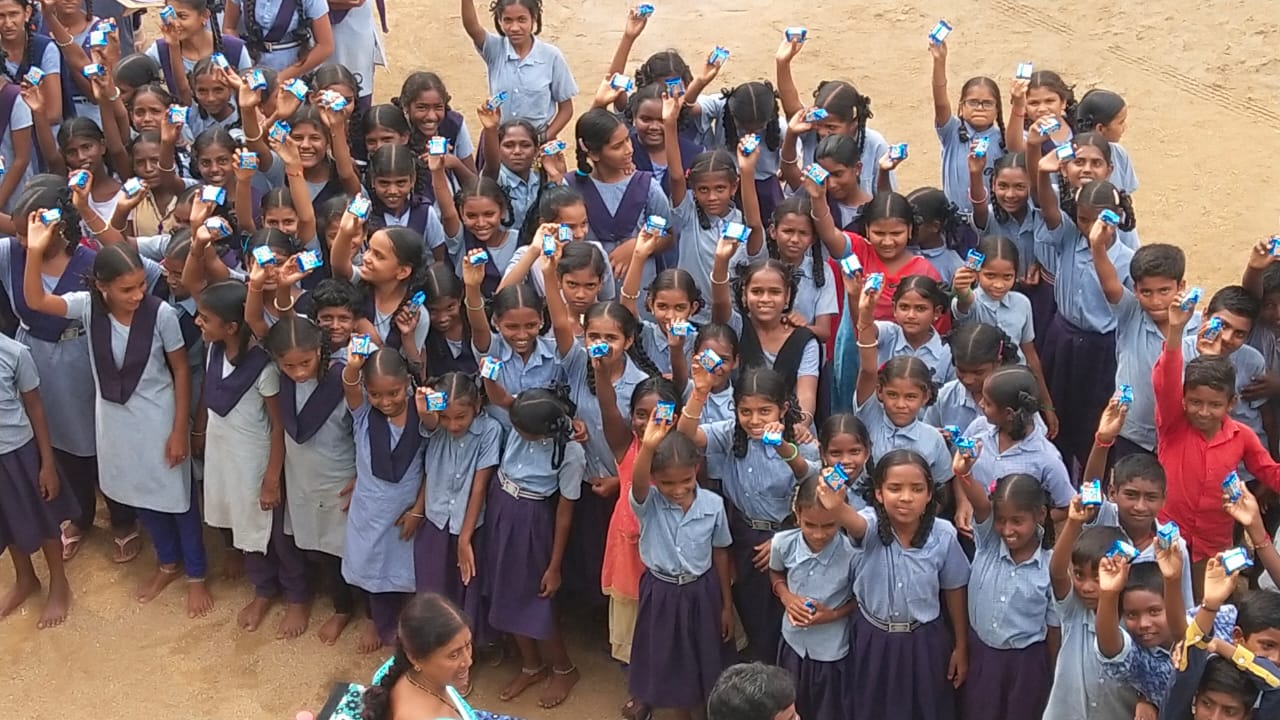 The elaborate food distribution
Most of Vinil's initiatives sprouted from real-life experiences which prompted him to invest time and efforts towards a particular cause. For instance, once while travelling by a midnight bus, he was hungry but could not find a single eatery open at the Hyderabad bus terminus.
"I realised there are so many more passengers like me. The plight is worse for underprivileged people, who have to travel long distances regularly and often go hungry during late-night journeys."
The very next day, Vinil and a group of Abhisti volunteers visited four nearby hotels and entered into an agreement with all of them.
The hotels consented to conclude their daily business by 10:30 PM every night, after which volunteers from Abhisti collect their excess food and bring it to Mahatma Gandhi Bus Station in Hyderabad.
At the bus terminus, Abhisti has reserved a platform, where free meals are served to people all through the night.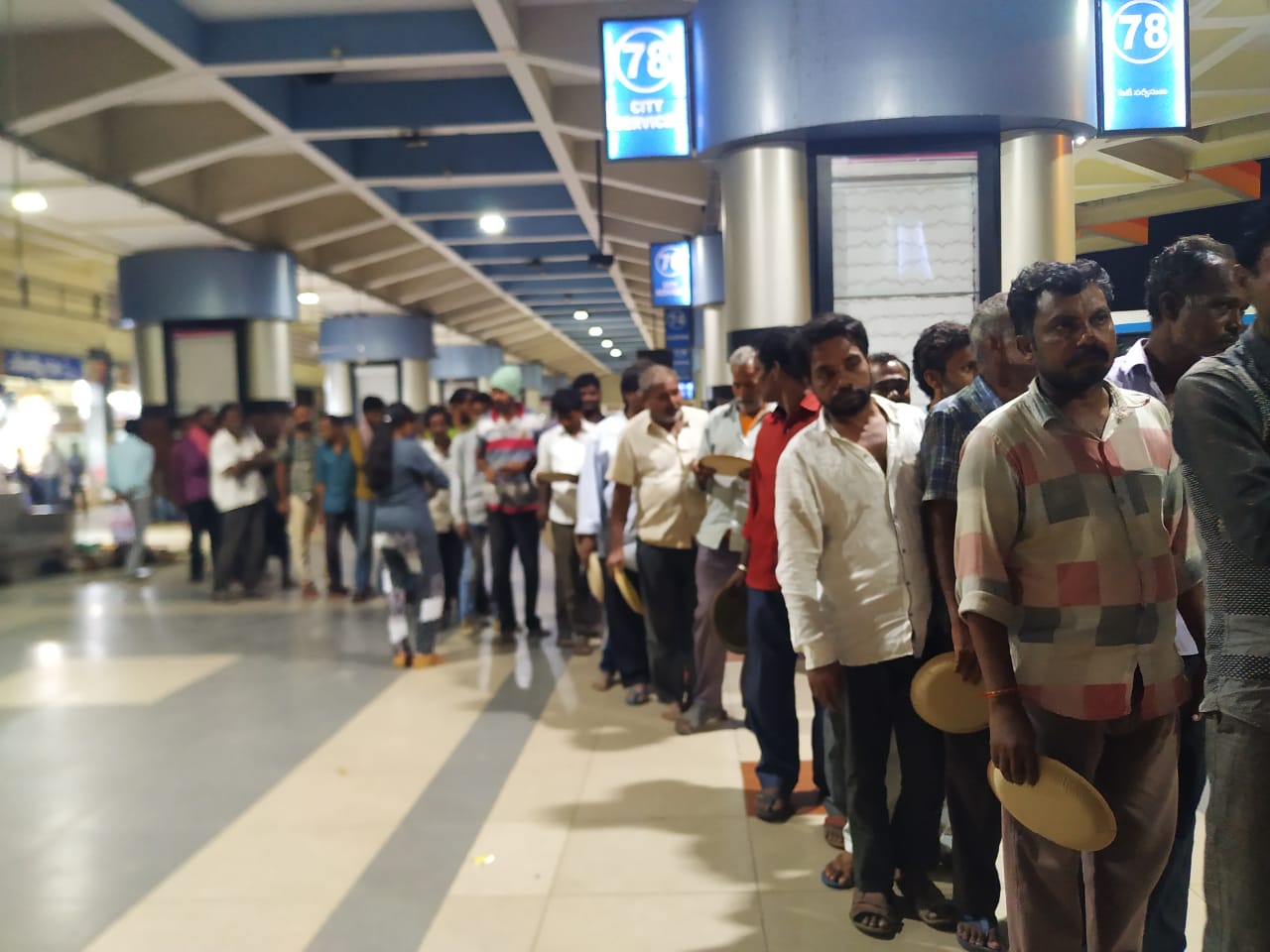 "The crowd includes long-distance travellers, daily wage earners, bus and cab drivers, beggars and even the homeless. With a rising number of beneficiaries, the restaurants are now cooking extra meals for free out of sheer goodwill and empathy!"
The activity gained so much popularity that Abhisti has expanded it to the hospital sector as well, where they serve free meals to the families of patients, who spend sleepless nights outside hospitals.
Uplifting over 4.5 lakh students
With a particular focus on children from low-income families, Abhisti has signed up with 1600 kirana stores across Hyderabad, who donate 1-litre milk every day.
At sharp 6 AM, the volunteers collect the milk, which is then heated up to prepare health drinks, that are distributed among 2000 students in four government schools.
They also have a spectacular Career Guidance programme, which deserves the lion's share of the limelight. With a core of team of educationists, teachers and career counsellors, Abhisti team conducts free career guidance sessions in government schools and colleges.
Over 4.5 lakh students are signatory members of the programme, but Vinil states that the impact spreads out in a rippling effect.
He explains, "When one student from a village is learning about new career opportunities or courses, they almost always share it with their friends, siblings or cousins, thereby kindling an indirect awareness drive."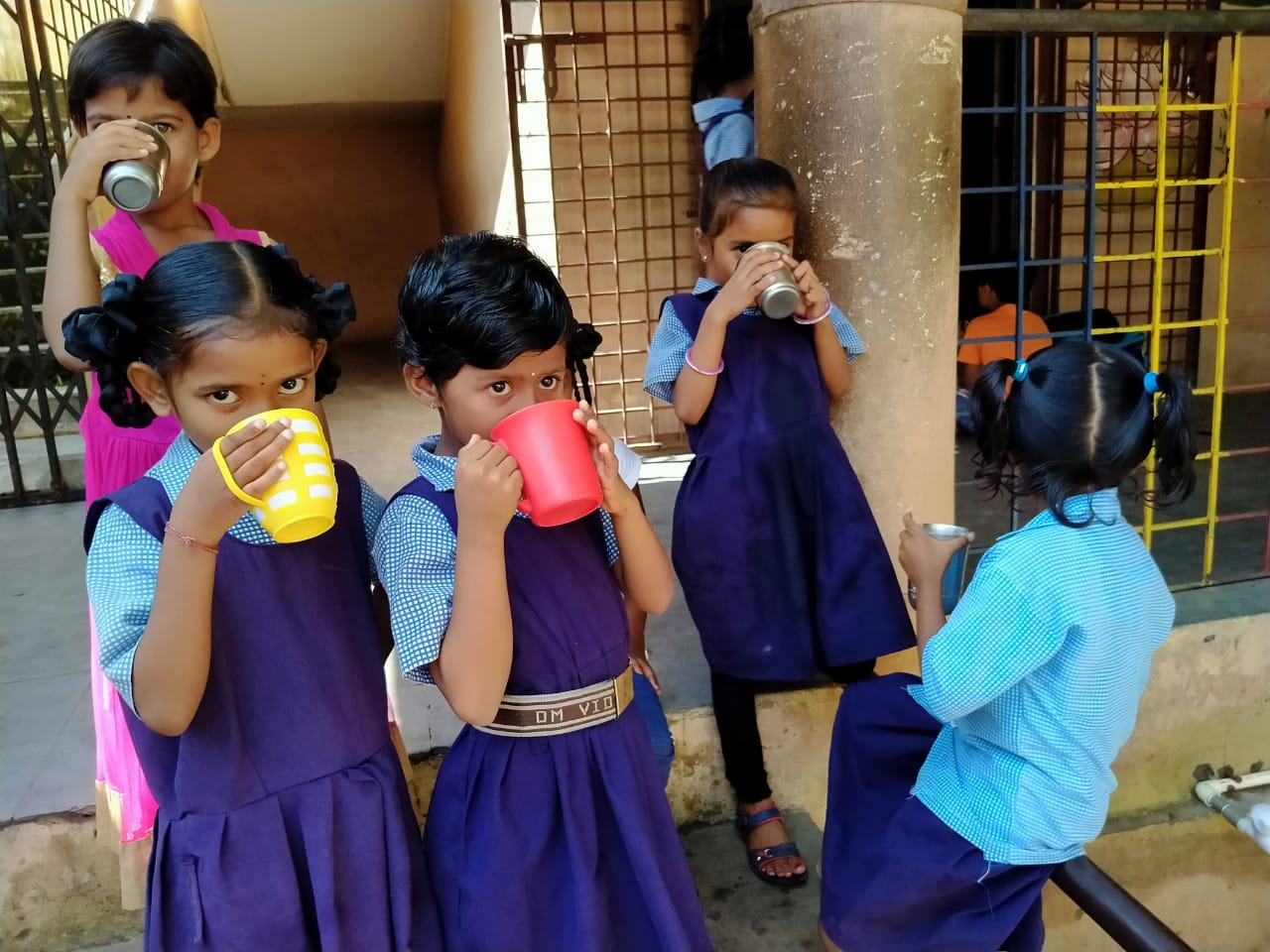 Abhisti members also frequent slums and remote interiors to identify and empower the youth and women. They identify a candidate's interest, counsel with families and even introduce them to relevant government projects that can benefit them.
How Vinil's vision inspired others
Swarna Latha, who oversees the entire operations of Abhisti, shares how her struggles as a student inspired her to join Abhisti and ease the situation for millions like herself.
"I'm from a poor background, where my husband is a farmer. I faced a lot of hurdles in the process of completing my education, but I got by with a little help from some batchmates. Such personal experiences only strengthened my determination to join the social work sector," says the mother of two, who pursued her Master's degree in Social Work.
When she heard Vinil speak about a zero-fund organisation in 2015, the idea appealed to her so much that she immediately approached Vinil with the request to join his cause.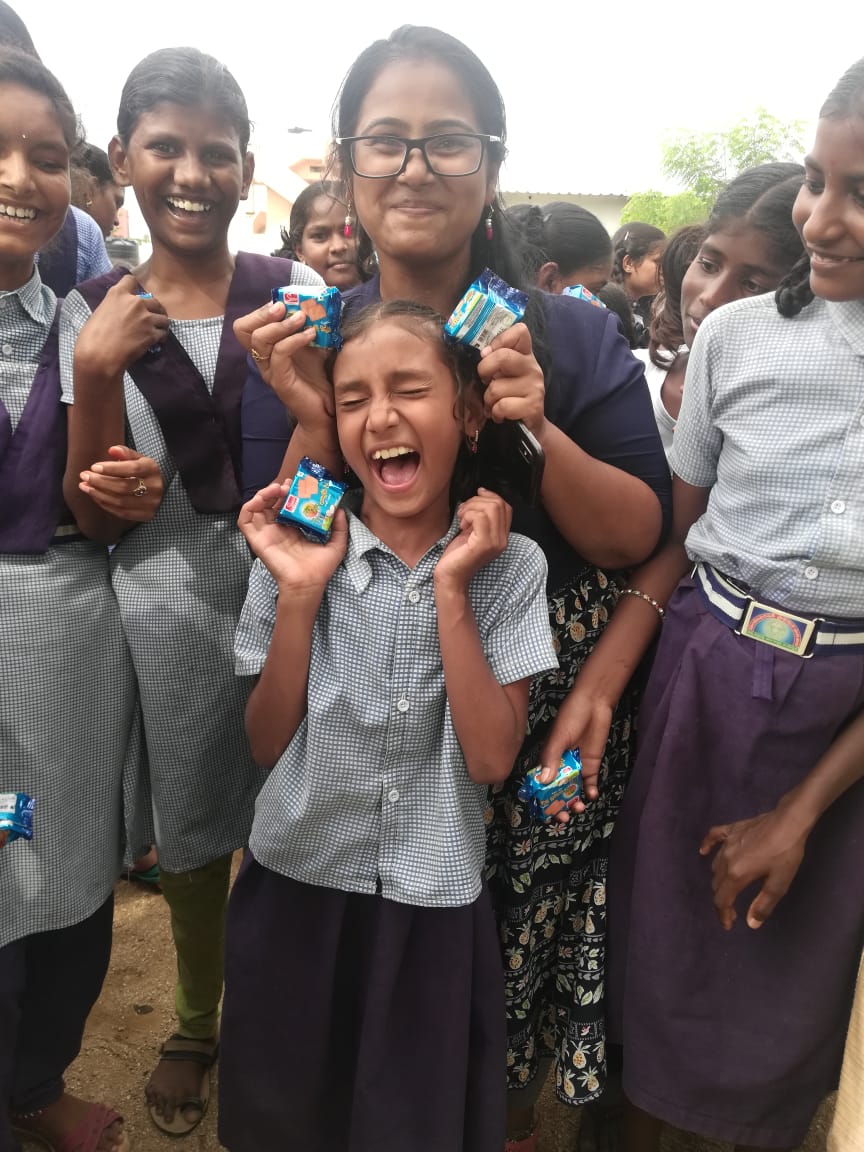 "I have been working with Abhisti since then. Every day, we have the mega food drive in the slums and hospitals. When we are helping people, their happier faces and smiles make our day. Even my husband joins me in a lot of our activities."
Adopting a village 
A few months ago, on his visit to Narsimhapur village in Nalgonda, Vinil discovered how the people there were suffering from acute fluorosis from polluted water but were unaware of it.
He immediately stepped up and officially declared to take care of the 52 farming families residing in the area.
Presently, with the support of Abhisti, the farmers there are adopting organic farming and healthier ways of living. The women have been provided with skill-based livelihood opportunities like stitching jute and cloth bags or cooking traditional sweets and savouries like murukulu, garjalu, badushah etc. These products are later sold in urban market centres by the volunteers, some of whom are the children of the elderly farmers from the village.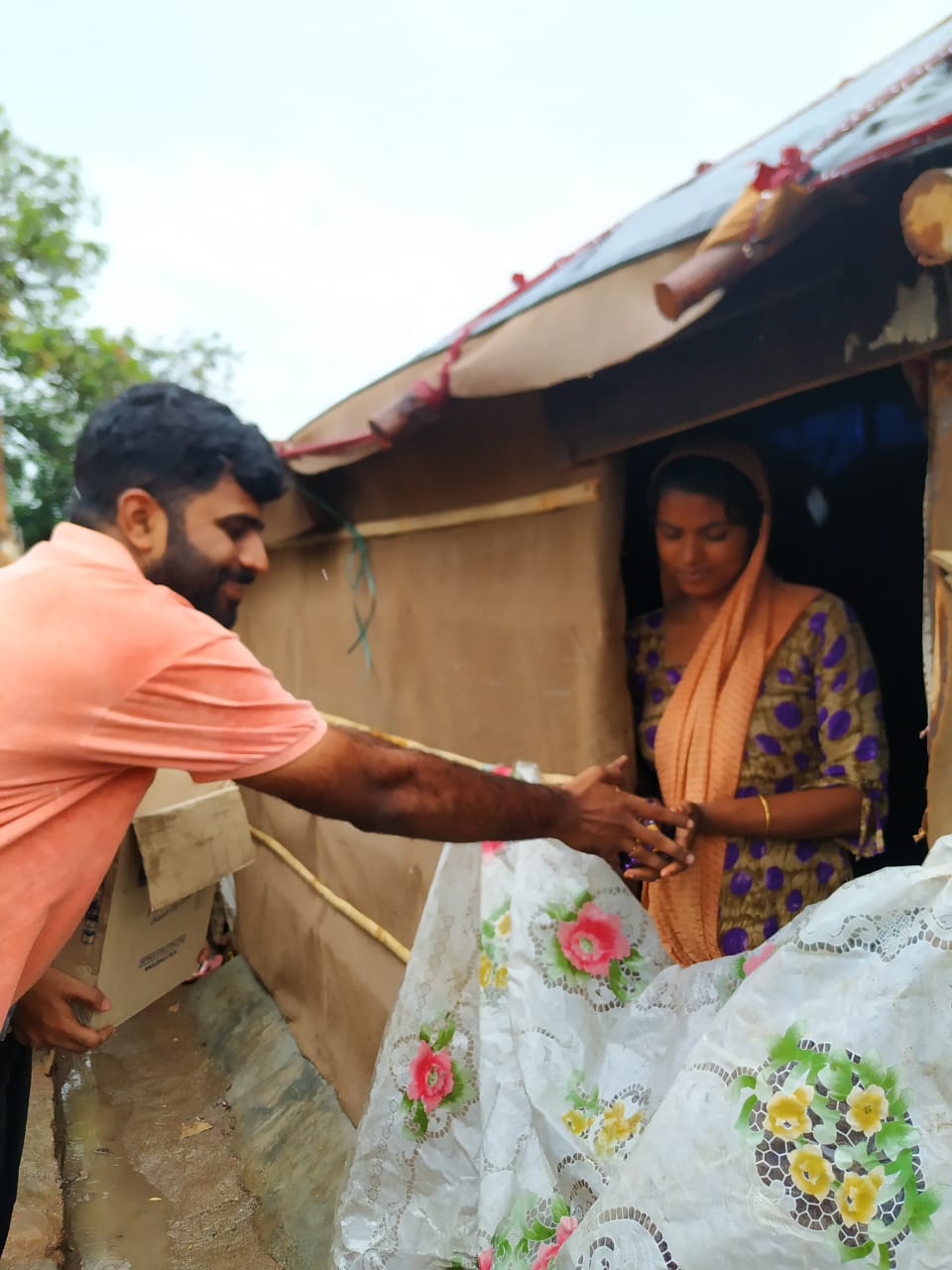 The secret behind Abhisti's success
If the zero-fund policy is one marvellous aspect of Abhisti's success, their elaborate screening procedure for volunteers is what preserves the integrity of their endless endeavours.
Most of Abhisti's volunteers are young college students, and have to mandatorily devote 18 hours a week for their assigned responsibilities.  During the selection process, the willing candidates have to fill requisite forms sharing about their ambitions and objectives, following which there is a screening test portraying some of the major challenges in the socio-developmental sector.
"Candidates often have to travel for days to remote areas and work with people at the grassroots level. Abhisti only welcomes the most persistent performers," insists Vinil.
Driven by youth power, Abhisti is supporting millions of lives across India, away from all the mainstream limelight, and with his modest demeanour and kind heart, Vinil Reddy is a genuine youth icon, who envisions to become the guiding light for the helpless and needy.
---
Also Read: 22-YO Daughter of Uttarakhand Labourer Finds Wings, Shows the Way For 8000 Youngsters
---
(Edited by Gayatri Mishra)
Like this story? Or have something to share?
Write to us: contact@thebetterindia.com
Connect with us on Facebook and Twitter.
We bring stories straight from the heart of India, to inspire millions and create a wave of impact. Our positive movement is growing bigger everyday, and we would love for you to join it.
Please contribute whatever you can, every little penny helps our team in bringing you more stories that support dreams and spread hope.