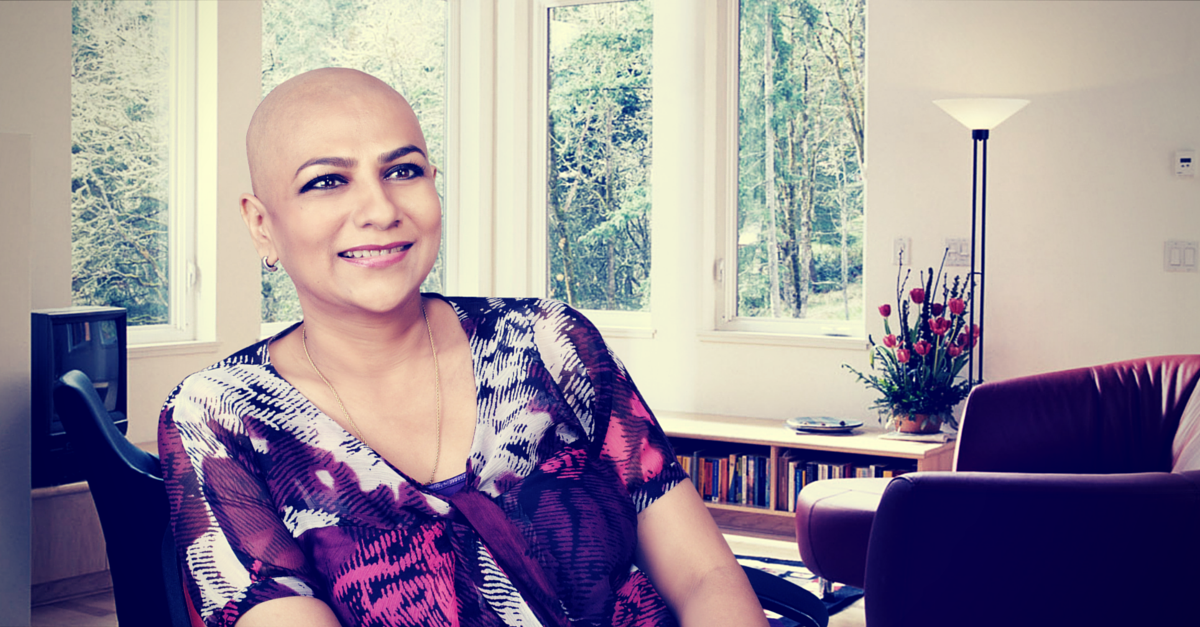 Yassmen Kichlu's fight against cancer stands testament to the tenacity of a human being's will. She was not one to give up. Her amazing cancer journey spans from a resignation, paragliding, embracing her bald self to a renewed unapologetic self. Her real life is the moral lesson we scarcely find in any fictional story.
Yassmen Kichlu's fight against cancer stands testament to the tenacity of a human being's will. She was not one to give up. Her amazing cancer journey spans from a resignation, paragliding, embracing her bald self to a renewed unapologetic self. Her real life is the moral lesson we scarcely find in any fictional story.
"I am 50 years young," says Yassmen Kichlu with a big smile. And she is true to her every single word. Kichlu had a life most of us can only perceive through movies. A great high paying corporate job, a respectable social status, a loving family; all in all, everything she ever thought she would need.
Her strong and charming personality led her to handle high-end jobs in big companies like Nestle, Jet Airways and even leading the Tupperware office in Bangladesh, seamlessly. Just when she thought life couldn't get better, she was struck with a world of hospitals, doctors and surgeries.
A regular visit to the doctor owing to periodic uneasiness, one day, turned around on her as a case of urinary bladder cancer. The doctors were surprised too, as they said such a type of cancer does not generally happen to women of her age.
"I was stunned when I heard this. I was not the kind of person who'd generally fall sick. I was a smoker and this type of cancer usually strikes people who smoke, but I still never expected this to happen to me. When I first heard that, I just became quiet. I only asked the doctors, what's the next step?"  she speaks of the monumental visit.
The doctors advised her to go for a biopsy, and told her that later they would take the tumor out through an operation. They assured her of her inevitable recovery, because 85 percent of such operations were successful.
"And I thought I'd fall in that 85 percent. I didn't think it was a big deal, I was chilled out. I thought one operation, six weeks of immunotherapy, and I will be perfectly fine again. I thought it's a simple cancer, like the doctors told me, and I believed it would be easy to cure," she says.
As her fight against cancer progressed, hospital visits became more frequent and painful procedures became a recurring part of her life. Even then, through all this, Yassmen found a new way to live. She didn't let the disease affect her energy and passion to live. Instead, she took it as an opportunity to do all those things that she never got a chance to do earlier, due to her hectic life.
"I went on a journey to find myself. I dived in the sea, spent time with nature and attended some amazing yoga courses. Actually, cancer has given me a new life,"

– Yassmen Kichlu
After a few months, she joined her work in Bangladesh and returned to her regular life. She had now, however, become a different person; she valued her friends and family more, and  had started enjoying the small things in life. She also went to Kailash Mansarovar, which she remembers as the most beautiful thing she has ever done.
After returning from Kailash, Yassmen quit her job and resolved to start something of her own. Known as a startup expert, she had, up till then, successfully worked with 17 startups and it was now time for her to start one of her own.
She had crossed two years after the operation sans any hurdles, which is considered to be a crucial period. The doctors also assured her of stability, because the difficult part seemed to be over. But fate had other plans in store for her.
On New Year's 2014, she went on yet another exciting trip – she experienced paragliding. When she got back from there, however, she began feeling the same uneasiness which she had felt when she first had the cancer.
The doctors told her that one of her kidneys had stopped working and had to be removed through surgery. They had also found out that the cancer infection was still inside her body.
"I wasn't expecting that at all. I thought I was just fine and the cancer was gone. I felt really bad losing my body parts like this. This time it came as a bigger shock. The first time, I handled everything myself. But this time I was emotionally and physically weak," she says about her second unexpected battle with cancer.
One surgery turned into many, but the cancer kept persisting in her body. Doctors, finally, advised her to go for chemotherapy.
"Losing my hair was the biggest challenge that time. But I gathered the courage and shaved my head before the surgery and posted that photo on Facebook. It somehow went viral and received huge appreciation. That gave me confidence," she recalls.
After many surgeries, Yassmen was just tired of taking medicines and visiting hospitals. She tried everything possible to get rid of the disease which was making her everyday life, hell. She went for alternative therapy; took ayurveda, homeopathy, ozone treatment, yoga and everything that anyone would or could suggest. But nothing helped.
By this time, she did not even have a medical insurance nor did she have a job like before, and her husband too started facing business issues. Suddenly, paying for the treatment became a challenge.
"You see, it was such a huge breakdown of ego. I worked for such big companies and never faced any issues like this ever in my life and suddenly, we were out of money and I had to ask friends and family to support me. It is extremely difficult to be in that position," she claims in utter honesty.
However, it was these very challenges which made Yassmen a stronger and better person. She defines cancer as the journey which has taught her many things.
"When you go so down in life, there are only chances of you going up after that. The disease gave me such strength and detachment from all the unnecessary things in life. I never used a wig or scarf to hide my bald head. I was free. I was free of my insecurities and emerged as a pure person," she says.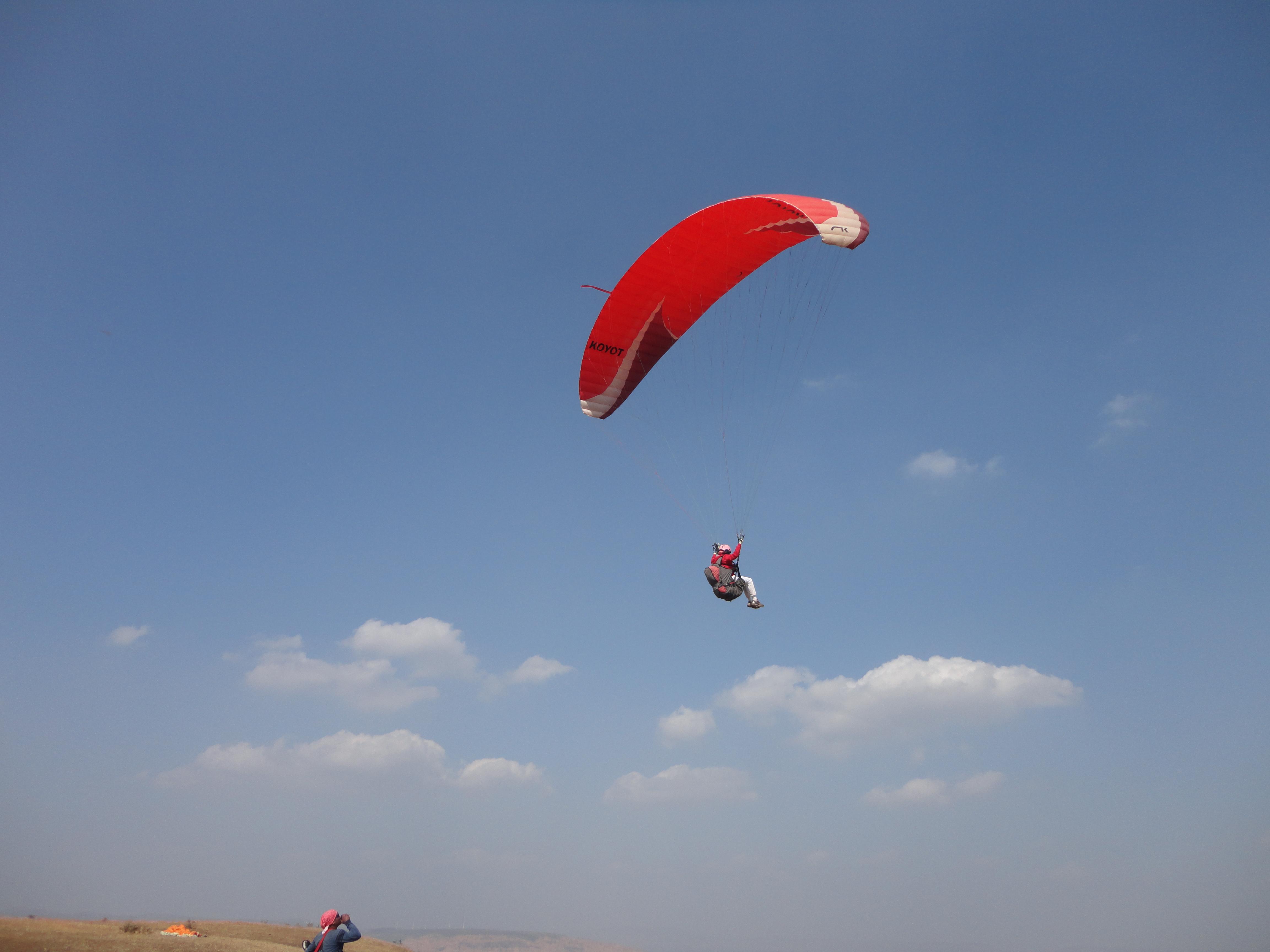 Her immense strength and enthusiasm towards life is remarkable. Whenever she goes to any event as a speaker to talk, she dresses up so well and presents herself in such an amazing way, that people fail to believe that she was ever or still remains, a patient.
"I thought I should just stop worrying about it now. Everyone has to die some day and I should use whatever time I have in a better way. So I removed by chemo port too. I just don't care now. I just want to live my life each day as it comes. I am free from fear"

– Yassmen Kichlu
Yassmen has come a long way. Her life can easily be seen in two parts – before and after cancer – where she claims that cancer has only brought out the good in her. She believes that she is living her life completely and doing whatever she wants to do now.
She is doing a lot of freelance work, is a yoga and pranic healer, a public speaker and much more. Her family, which has been her greatest support, is her strongest pillar and she spends an abundant amount of time with them.
"I would just advice everyone to respect your disease. The first time, I did not, and it kicked me bad. Now, I think I am living my life freely without any burden. I am not special because I have cancer. I am just living my life to the fullest," she concludes.
Yassmen has given a whole new definition to life and we could not help getting immensely inspired from her.
Like this story? Or have something to share? Write to us: contact@thebetterindia.com, or connect with us on Facebook and Twitter (@thebetterindia).
We bring stories straight from the heart of India, to inspire millions and create a wave of impact. Our positive movement is growing bigger everyday, and we would love for you to join it.
Please contribute whatever you can, every little penny helps our team in bringing you more stories that support dreams and spread hope.