64-year-old Dr Mani Arul Nandhi, an Associate Professor at Jesus and Mary College Delhi, Delhi University and 17-year-old Umang Rana, a resident of Ghaziabad, have something in common — a social conscience and dedication to the environment.
While speaking to The Better India (TBI), Dr Mani shared, "I believe that a small deed is better than the greatest intention. What needs to be changed among all and especially the educated urban Indians is their apathy and culture toward blaming the authorities for plastic pollution when they do not like to get out of their comfort zone to do their bit in reducing the usage of single use plastic."
---
Are you keen on composting at home? Here's something to get you started.
---
So what did she do?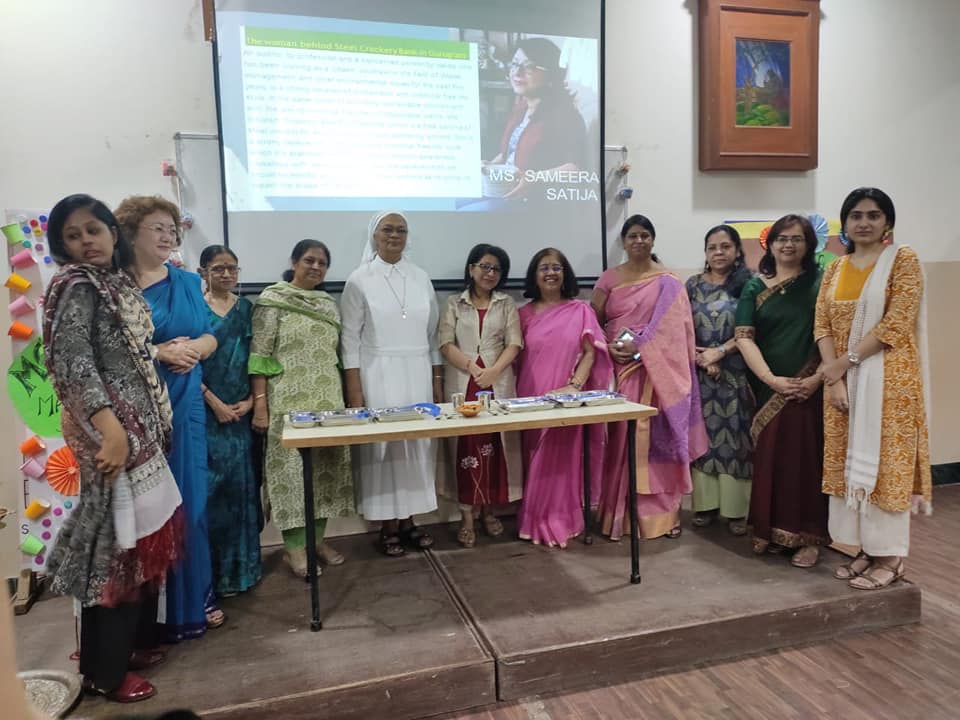 Dr Mani, who has spent almost four decades in the teaching profession, says, "I retire next year in October and in an attempt to do something meaningful at the time of my retirement I toyed with the idea of setting up a crockery bank in college."
To get this going, Dr Mani contacted Sameera Satija, a resident of Gurugram who runs Crockery Bank for All.
She continues, "I did not want to wait until my retirement to set this up. This way I get a chance to completely set it up and also be a part of the entire process."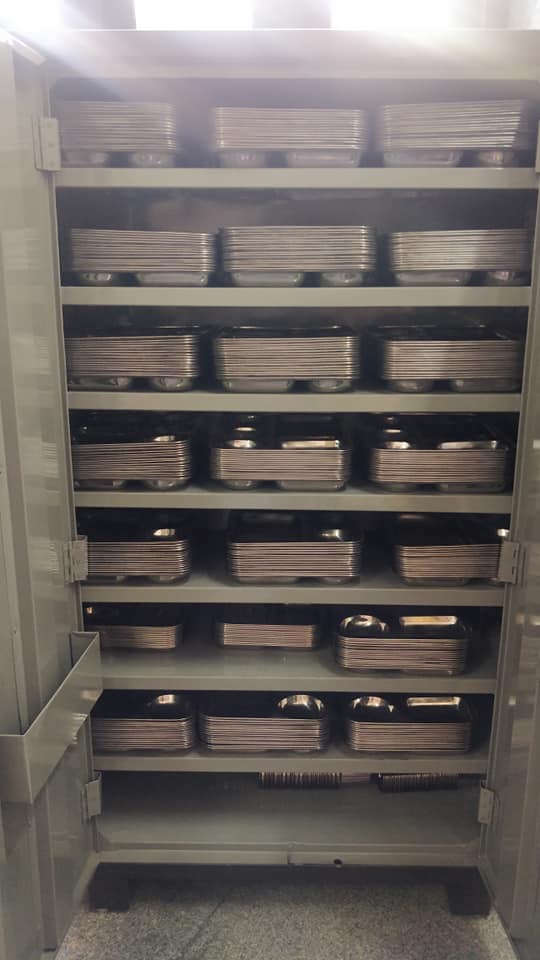 When asked how much crockery she donated, she says with pride, "I donated nearly Rs 92,000 worth of crockery including a storage cupboard. With the support of the management of the college, we launched the bank on 6 November and started operations on 15 November when one of the college societies borrowed 150 sets for a workshop lunch."
Sameera, who helped Dr Mani understand how the crockery bank worked and what it would entail, tells TBI, "It gives me such a sense of accomplishment to see others taking this forward."
In the same breath, Sameera also mentions how during the same time, Umang Rana, a college student, also decided to set up a crockery bank in Ghaziabad.
Who is Umang Rana and what did she do?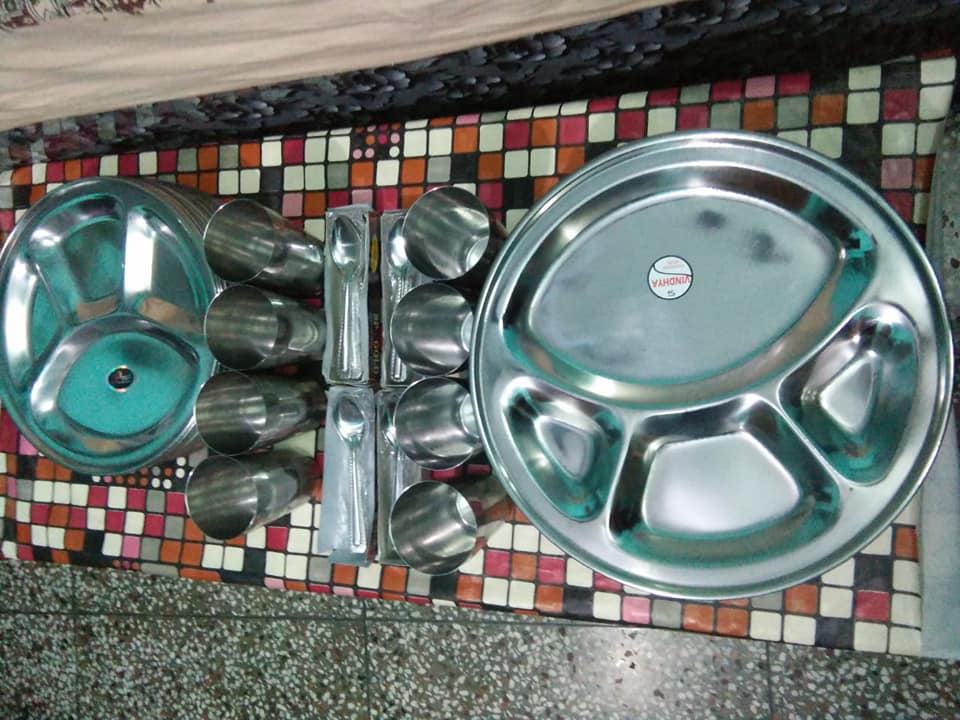 Umang has always been a proactive person, trying to contribute to the conservation of the environment.
Speaking to TBI, she says, "I had read about crockery banks and the work they do and approached my father for help to set one up," she says.
Umang's father told her that while he was willing to help her, she had to work toward it and ensure that she made the money to fund it. "I took it up as a challenge and started helping my father in his business. Despite working hard, I was unable to put together the entire sum I needed."
Not one to give up, she spoke to Sameera who suggested that Umang ask her father for a loan and get the crockery bank up and running. She did that and voila she managed to set up her own crockery bank in Ghaziabad.
Recollecting the moment, Sameera tells me, "That is one call that I will always remember and cherish. Umang called saying—I have done it. Within a few days of setting up, she started getting calls and has started with lending out the crockery."
Sameera herself has been a pioneer of sorts by starting a crockery bank in Gurugram. Having been a crusader for waste management, she felt that setting up a crockery bank was the next logical thing to do in an attempt to reduce the waste that we generate, especially during large events and functions.
You can read all about her journey here. If you wish to reach out to Sameera and understand how you can also start a crockery bank in your own locality, city, or educational institution, do reach out to her at simsatija@gmail.com. You can also visit the Facebook page, Crockery Bank for Everyone here.
---
Also Read: Single-Use Plastic to Climate Change: 5 Indian Kids Fighting to Save The Planet!
---
(Edited by Saiqua Sultan)
Like this story? Or have something to share?
Write to us: contact@thebetterindia.com
Connect with us on Facebook and Twitter.