Welcome to The Better India Quiz.
This is a weekly quiz competition from across India, on topics ranging from history and science to sports and innovations.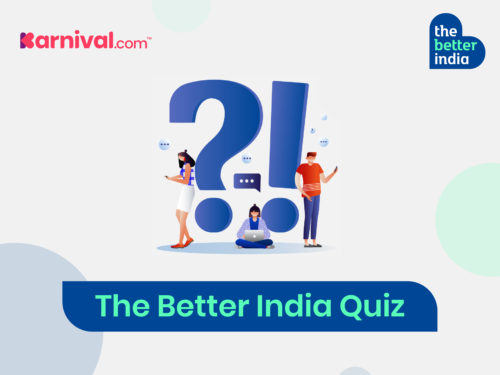 Click Here to Participate
Click Here to Participate

Participate and you will not only win certificates and attractive prizes, but also learn some amazing facts about your country's unsung heroes, inspiring innovators, science, culture, and so much more!
Are you in the age group of 11-16 years?
This is your chance to shine!
And become a part of The Better India community.
Learn, Win, Repeat
Join TBI