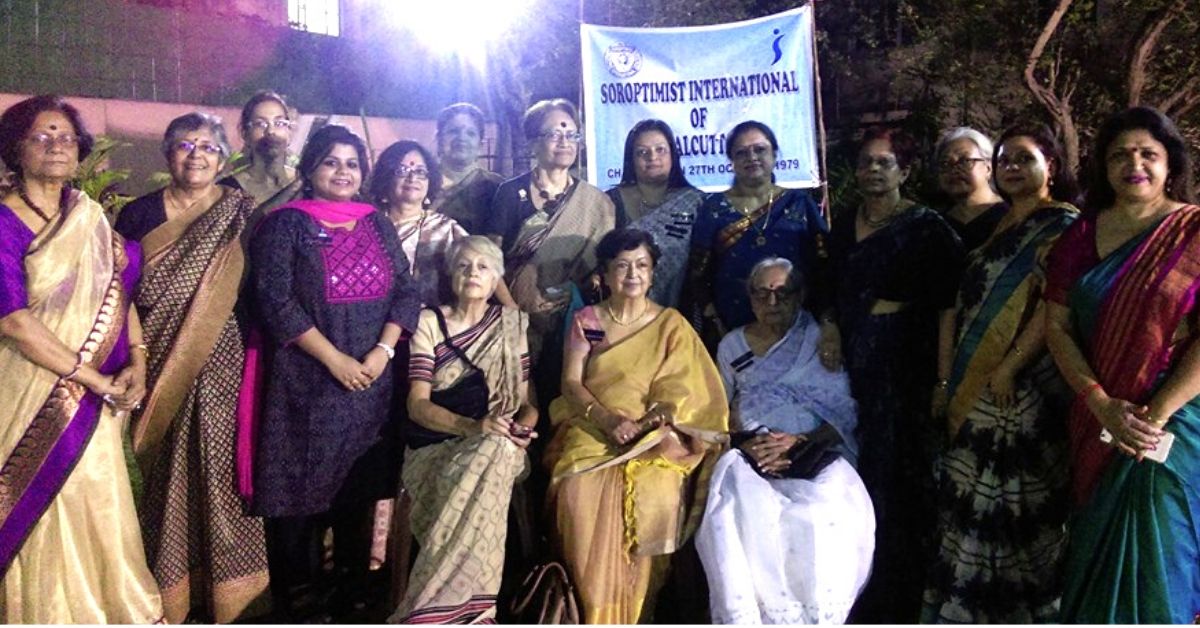 Food for marginalised kids. Schooling and toilets for underprivileged girls. Skill training for village women — successful women from different fields come together at SIC to make all this possible!
In the last decade, several all-boys' schools in West Bengal opened their gates to girl students, hailing the concept of co-education.
However, in many of them, there was a serious drawback⁠—the provision of separate toilets. In some cases, there would be makeshift and unhygienic toilets or worse, the girls would have to share bathrooms with their male classmates. Helpless and uncomfortable, many girls would drop out of school, putting an end to their dreams.
Thankfully, one organisation, Soroptimist International of Calcutta (SIC) noticed their plight and came forward to help. In the past year, it has built 12 toilets in primary schools, high schools as well as rural daycare centres.
---
Do away with your menstrual woes for once and for all. Opt for the menstrual cup today!
---
Through Project Dignity, one of their most successful initiatives, SIC has managed to construct toilets in schools and creches across West Bengal.
"It is impossible to comprehend that a simple toilet can stand in the way of a girl's education," says present SIC president Uttara Dasgupta.
In addition to toilet building, Project Dignity also organises menstrual awareness workshops for adolescent girls to ensure that the biological phenomenon does not become an impediment to their dreams.
A journey of 40 years
SIC is a four-decade-old non-profit organisation, launched in 1979 to uphold the spirit of sisterhood for all women, irrespective of their background.
The word 'soroptimist' is an anglicised improvisation of the Latin soror, meaning sister, and optima, which means the best.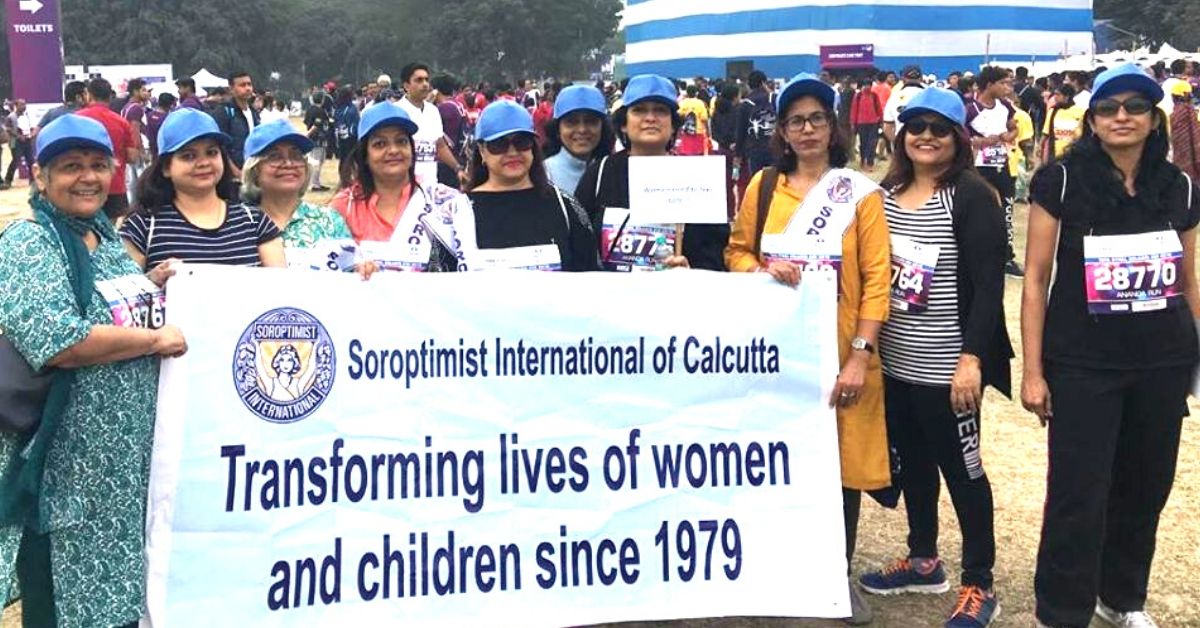 Soroptimist International was started in 1921 in USA, and the UK Federation, namely Soroptimist International  of Great Britain and Ireland or SIGBI (to whom SIC is affiliated) started in 1928. Over the years, it has expanded its branches to several cities of the world where privileged women have time and again provided the pedestal for their deprived counterparts.
In Kolkata, the movement was replicated by Aroti Dutt, the daughter-in-law of the eminent writer, folklorist and civil servant Gurusaday Dutt.
She was supported by Chitra Ghosh, the niece of Netaji Subhas Chandra Bose, Dr Padma Lahiri, an accomplished physician and the niece of Acharya Kripalani and Koely Roy.
In the last 40 years, SIC has welcomed doctors, professors, managers, lawyers, engineers, activists and other women of mettle who have lent their unconditional support to village school girls, tribal women and even women prisoners in correctional homes.
"Until a few years ago, as per the policy of SIGBI, the premise of membership was restricted to professional women only. But, in the light of recent times, we concluded that was discriminatory. Now any woman in Kolkata, willing to help others can join our team. Mostly, the membership is extended through an invitation to experienced women with a background in social endeavours," shares 69-year-old Uttara Dasgupta.
Ms Dasgupta has had an illustrious career graph and was the Chief General Manager of State Bank of India (SBI) at the time of her retirement. While she has been engaged with several top financial firms post-retirement, her key focus at present happens to be on SIC and the upliftment of its target groups.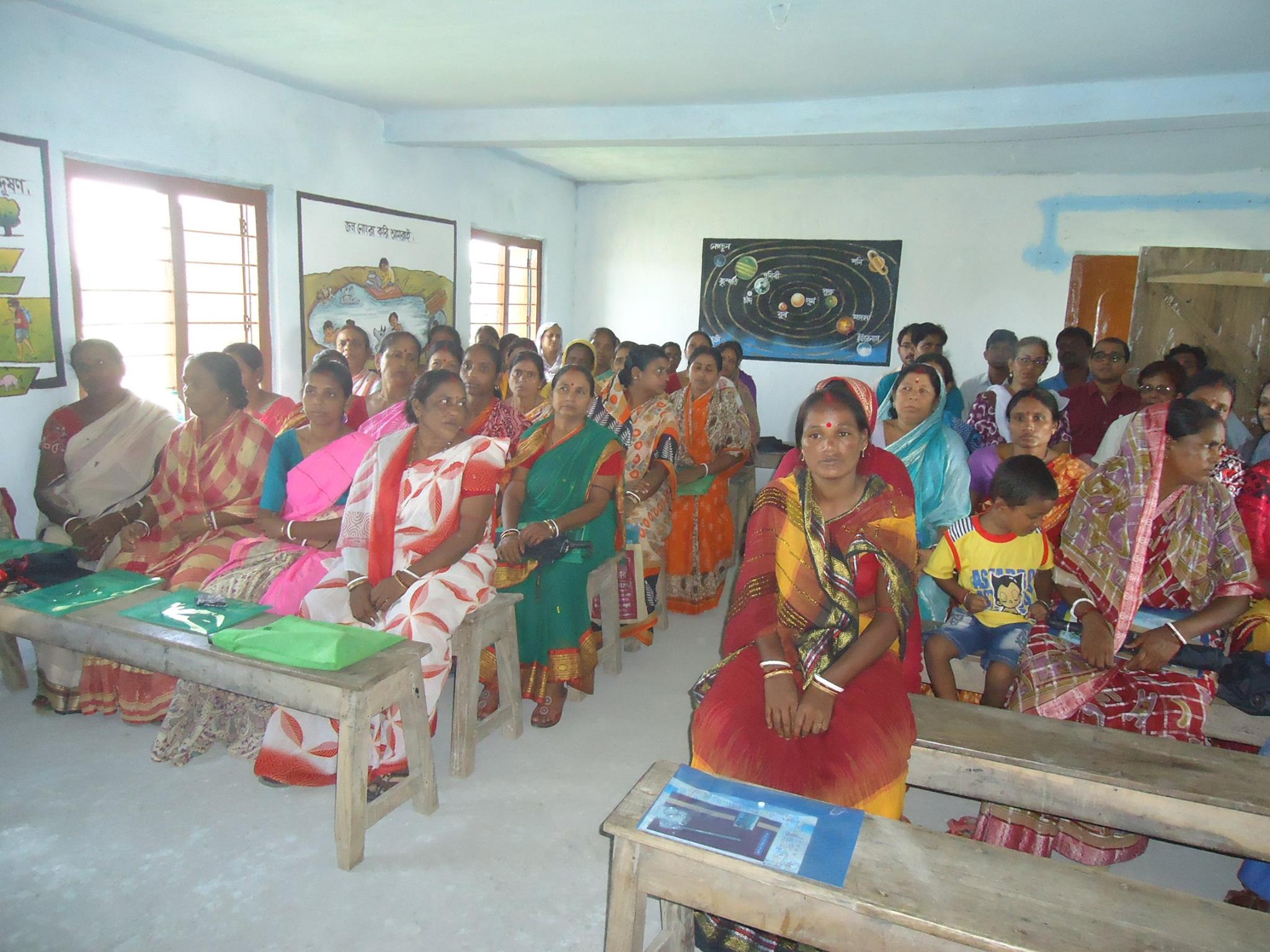 How SIC empowers women
SIC follows a multi-pronged approach to foster women empowerment⁠—from education, healthcare, financial independence to sanitary hygiene. Their past and ongoing projects have together catered to a wholesome approach of problem-solving.
For instance, its very first project in the early 1980s was Project 5 O or 5 Organisations. Five international non-profits came together to set up an integrated facility for women in Joka, a locality in Kolkata. Hundreds of women and children from 20 surrounding villages were provided education, healthcare and skill-based training to expand their livelihood opportunities. Even today, SIC continues to support the Shishu Tirtha school established at the site.
Sewa Sahayika was another remarkable project by SIC started in 1993, where young girls above 15 from daily wage-earning families were trained to be healthcare workers or 'Sewa Sahayikas'.
Almost all the women found employment in the medical sector as nurses or help. The doctor members of SIC organised several free medical camps from time to time where these 'Sewa Sahayikas' attended to hundreds of patients.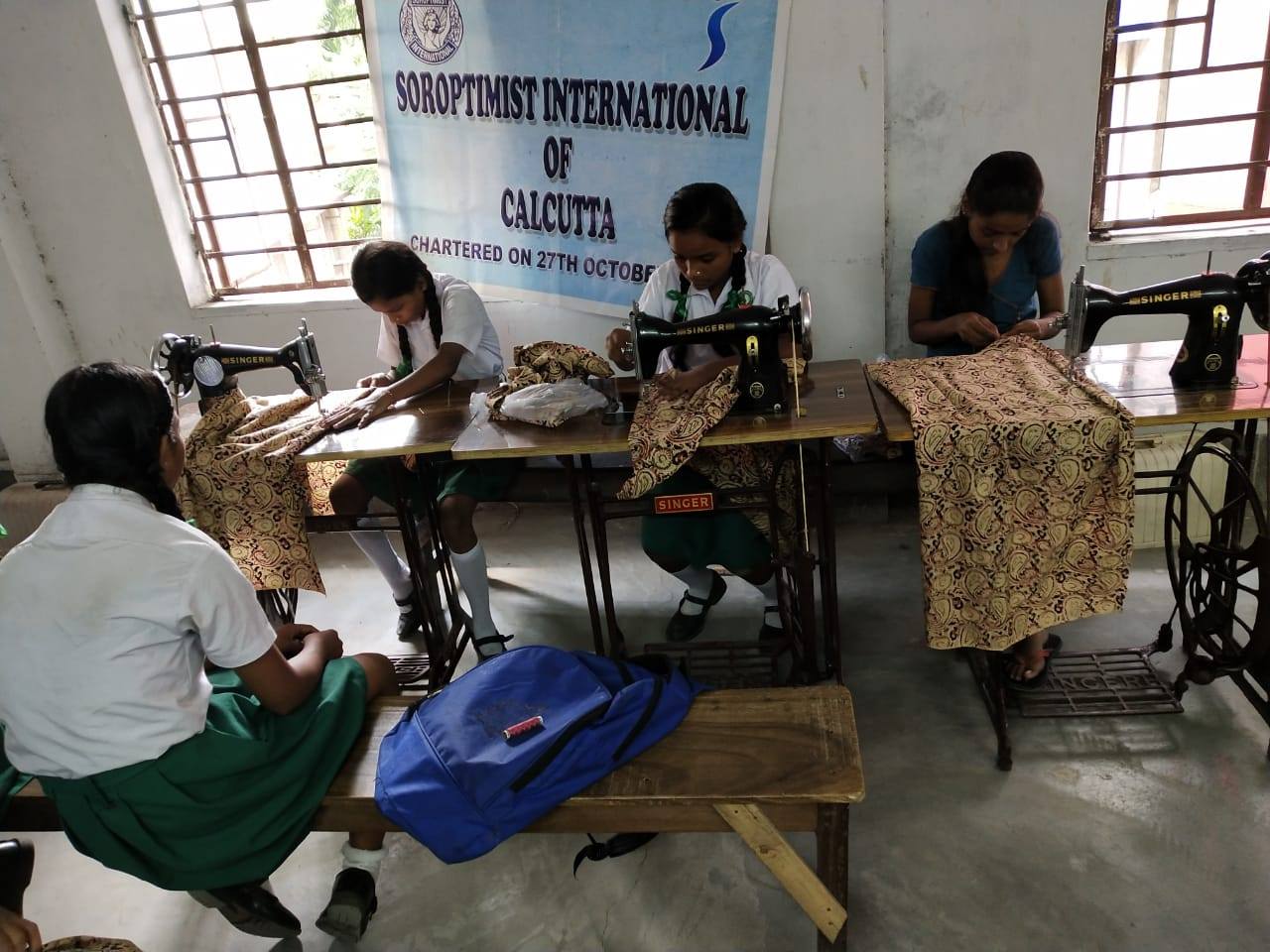 However, the Prison Project remains one of SIC's most impressive campaigns. Speaking about it, Ms Dasgupta says,
"We were the first organisation in the city to be given access inside the prison, back at a time when prisons were yet to be rechristened as correctional homes. Our members closely interacted with women prisoners, many of whom were also suffering from severe mental health issues. They were incarcerated in pitiful conditions."
With SIC's intervention, these women underwent vocational training in areas like embroidery, jute crafts, painting, card making etc. Their works were sold in the urban market, and the sales proceeds were spent on their welfare. Through colours, threads, art and music, the ostracised women experienced a fresh lease of life.
Among SIC's present projects, Hold My Hand deserves a special mention. Started in 2009 for underprivileged children, this educational programme is aimed to supplement the gaps in their school syllabus.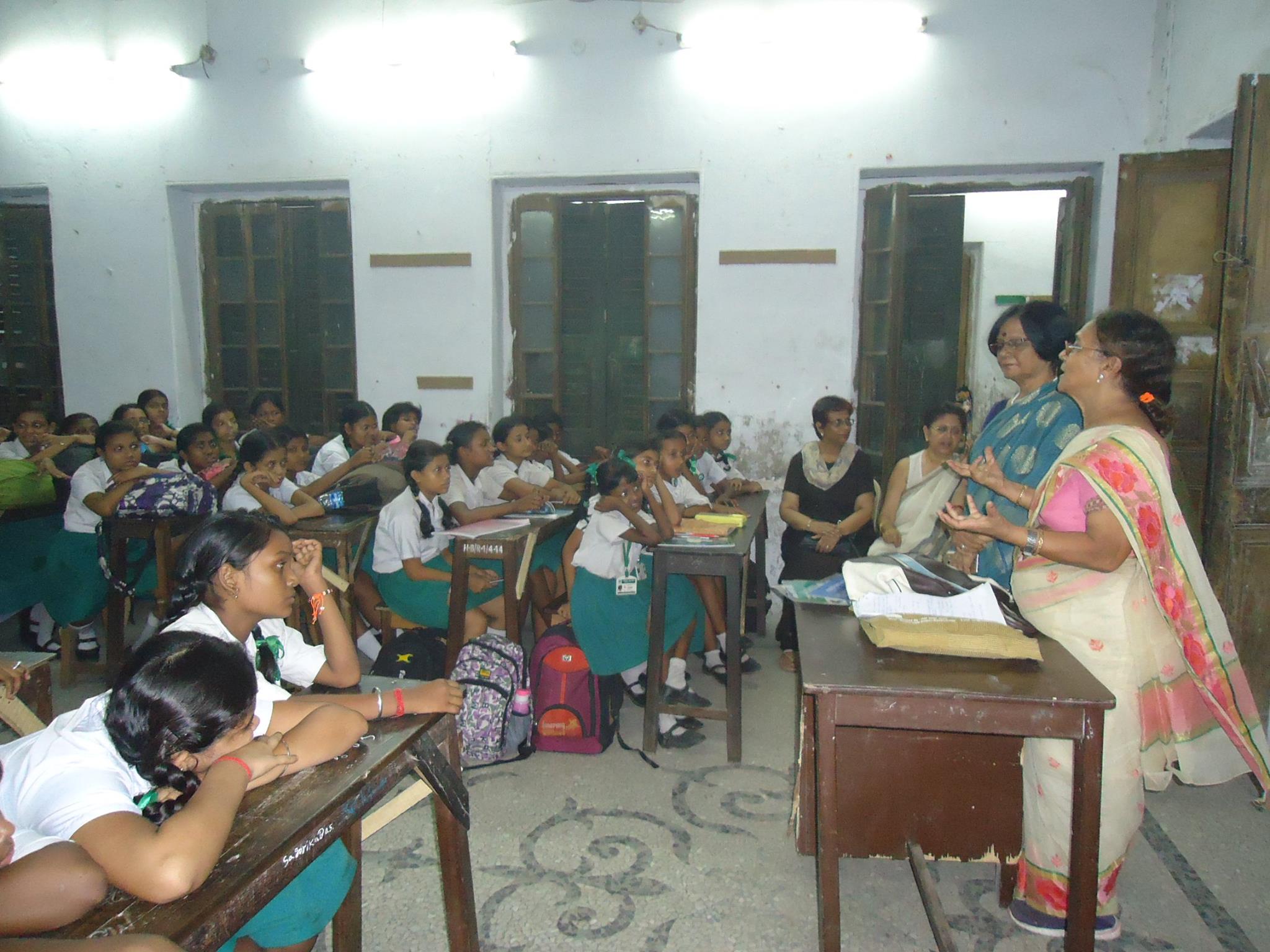 "The project used to be conducted in Kolkata Municipal Corporation School at Chetla from 2009 till 2015, after which the Corporation discontinued the practice of NGOs conducting such programme. From 2015, the project has been conducted at Sujata Devi Vidyamandir which is a state government aided school," states Ms Dasgupta.
Three days every week, the SIC team visits these schools and conduct free doubt-clearance sessions, amid distribution of healthy snacks, munchies and other fun activities.
'Sharing is caring,' this proverb is reiterated to young students in ten reputed schools of Kolkata through SIC's Project Fistful of Grains.
"The aim is to make the students the importance of sharing while blurring the socio-economical differences between them and their lesser privileged counterparts."
Students are instructed to save a fistful of raw grains like rice, pulses etc. at home everyday which is amassed at the end of every two weeks. The collected grains and cereals are then donated to orphanages and community schools across the city.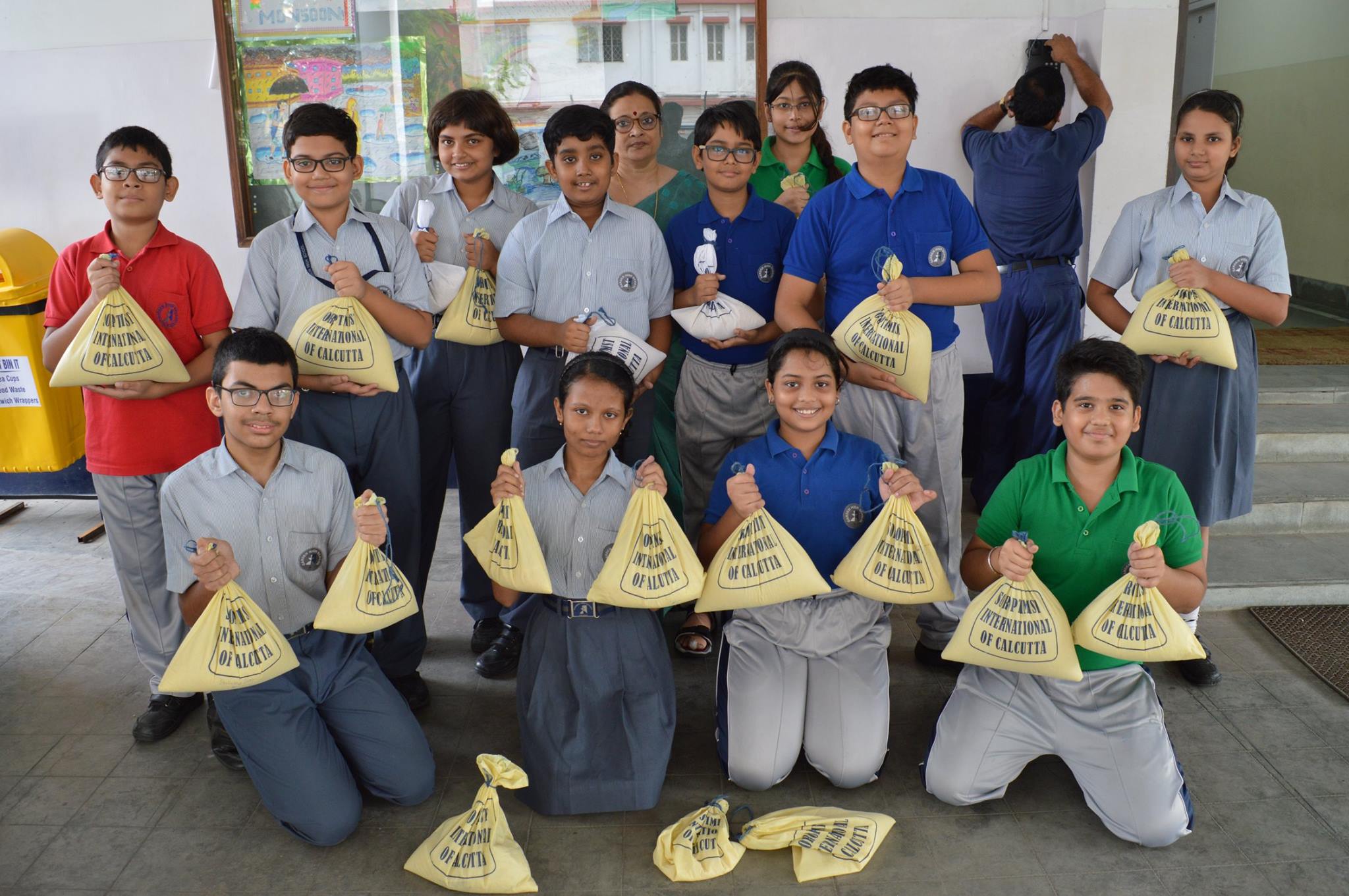 "Today's children must learn the basic humane tenet of sharing and support so that they grow up to be ideal future citizens," asserts Dasgupta.
The Legal Awareness project, started by Achina Kundu who is herself a lawyer, also deserves special mention since it fetched SIC a covetous award by Soroptimist International global forum.
The programme was operational for women in low-income schools and colleges of Kolkata, in association with Jogesh Chandra Chaudhuri Law College. "Established lawyers would explain to young women about their rights and advocacy to help them combat the constant struggles they face in our society. After almost every session, a couple of girls would inevitably approach our experts to vent their grievances and seek earnest help," reveals Meenakshi Ray, the past president of SIC.
The story of SIC will remain incomplete if the contribution of their incredible members not mentioned.
Dasgupta shares how the members ensure that they attend meetings, held twice a month on weekends, where the ongoing and upcoming projects are tabled and discussed. Every member is granted equal freedom to execute her idea of doing good.
Perhaps, this equality and discipline have helped the organisation to sustain through the thick and thin of forty long years. And their number of beneficiaries only continues to grow exponentially.
---
Also Read: Kolkata's 'Food Man' Joins With Doctors to Open Free Dispensary For Homeless Kids
---
(Edited by Gayatri Mishra)
Like this story? Or have something to share?
Write to us: contact@thebetterindia.com
Connect with us on Facebook and Twitter.
We bring stories straight from the heart of India, to inspire millions and create a wave of impact. Our positive movement is growing bigger everyday, and we would love for you to join it.
Please contribute whatever you can, every little penny helps our team in bringing you more stories that support dreams and spread hope.