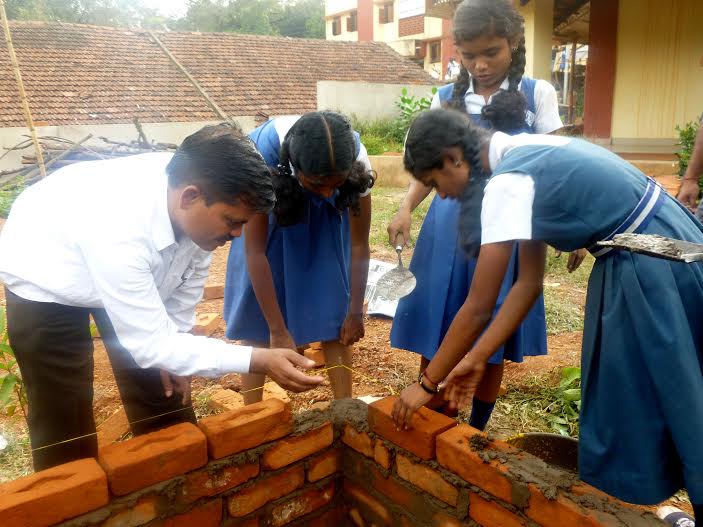 With providing employment opportunities to rural youth, reaching out to schools students with vocational training and much more, Lend a Hand India has been covering a lot of ground. Know more about the initiative in this exclusive interview with the co-founder.
With providing employment opportunities to rural youth, reaching out to schools students with vocational training and much more, Lend a Hand India has been covering a lot of ground. Know more about the initiative in this exclusive interview with the co-founder, Raj Gilda.
"There is no better way to thank God for your sight than by giving a helping hand to someone in the dark."
– Helen Keller
Lend a Hand India is implementing programs and replicating project interventions with partners across the nation so that 285 million young unemployed Indians, in the age group 15-29, will have a source of livelihood and a spark of hope.
One of the major reasons for the huge unemployment rate among the youth is the significant disconnect between school education and the opportunities, life skills and exposure necessary to earn a livelihood.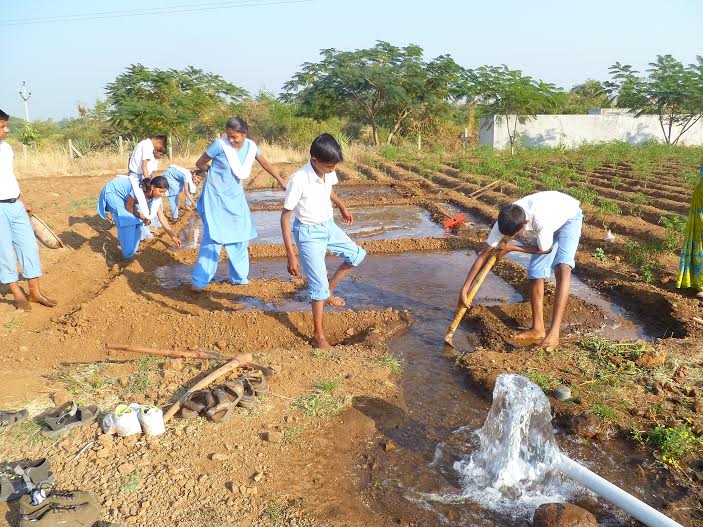 To address that, Lend a Hand India (LAHI) works at the intersection of education and livelihood to create employment and entrepreneurship opportunities for the rural youth. The organization has various initiatives like Project Disha which provides career guidance to young boys and girls from rural communities.
Project Catalyst equips youth from low income communities with tools to work as catalysts for community development.
And the Junior Rural Fellowship, which provides 6 month long fellowship programs during which the fellows are trained on a mix of life skills including business communication and personality development, along with a paid apprenticeship at the end of the program.
Project Swadheen is a natural extension of Project Disha ,and is being implemented in secondary schools across rural India under the name of Plan 100.
Plan 100 was launched in August 2005 to equip India's rural youth with vocation and life skills. The project aims to create Basic Rural Technology Centers in 100 high schools in India and teach vocational life skills to 20,000 young boys and girls.
LAHI's grassroots partner, Vigyan Ashram, has developed training programs like IBT (Introduction to Basic Technology) and the most prominent DBRT (Diploma in Basic Rural Technology), which enable rural youth to learn several innovative technologies and skills like fabrication and welding, thereby making them capable entrepreneurs  or qualified to get jobs in various industries.
Massachusetts Institute of Technology (MIT) has chosen Vigyan Ashram as one of the 6 centres in the World for collaboration and the venue for the first Fab Lab outside MIT. The purpose of this partnership is to provide DBRT students the technology to design and make their own stuff from locally sourced materials.
DBRT training is based on 'Learning by Doing in real life situation'. About 40 different skills sets from construction, solar & biogas technology, soil testing, analysis to fabrication and electrical maintenance are taught in the program.
Lend a Hand provides financial and operational support to high schools implementing the Plan 100 project.
To know more about LAHI and their initiatives, we caught up with co-founders of LAHI. Here's a brief interview with Raj Gilda, co-founder, LAHI.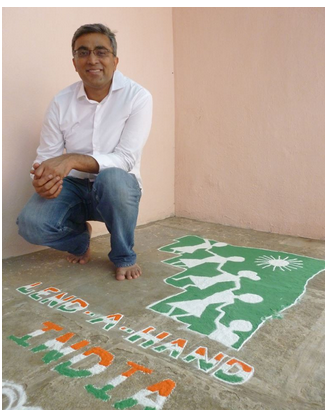 Photo: blogs.mccombs.utexas.edu
Q: What experiences  in particular motivated you to start Lend-A-Hand India?
My better half (and co-founder/executive director of Lend A Hand India), Sunanda Mane, has been working in the development sector for over two decades with organizations in India as well as in other developing countries. Both of us come from middle class backgrounds and have had opportunities to excel in our careers due to our good education; the credit for which goes to our upbringing, friends and teachers.
We lived in the United States for more than a decade and all the while, the thought of giving back to the country which had given us so much was always dominant in our mind. The thought resulted in action in 2003 in the form of LAHI. Two of us and other like-minded friends came together to establish the organization. On a rainy Sunday evening, over samosa and chai, five of us contributed 100$ each as seed capital and registered Lend-a-Hand India in the State of New York. We all had high paying jobs at that time with UN, Citibank or Goldman Sachs, but an equally high desire to take the organization forward in a unique way and contribute to India's future.
I worked with Citibank in New York for seven years and LAHI has been almost like my second job all along. However, starting and growing something on your own is always much more exciting and in the process, if certain people can benefit because of it, there's nothing like it. Hence I quit my job four years ago and am focusing on LAHI full time now, having joined hands with Sunanda who has been the brains and the main driver of this venture right  from its inception ten years back in New York.
Q: With your emphasis on  youth unemployment, please tell us how different projects from Swadheen to Project Disha contribute in realizing Lend-A-Hand's vision?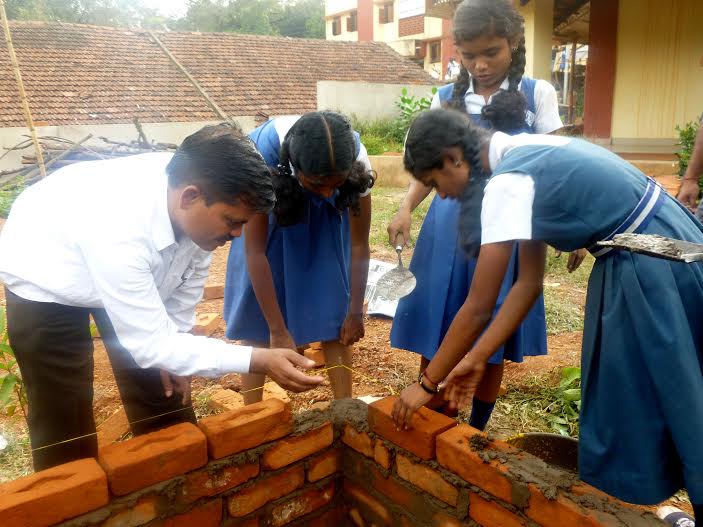 The way we see it, both our projects are complementing each other towards our objective of bringing about holistic education. We are working at the intersection of education and livelihood. While Project Swadheen teaches a multi-skill curriculum to high school children that aims to bridge the gap between education and real life job skills that are required, Project Disha provides the much needed career guidance to high school students helping them make an informed choice of higher education course and career.
We believe that integrating a vocational curriculum along with academics in mainstream schools gives young boys and girls a skills-based foundation as well as an ability to realize their interests and capabilities. With timely career guidance, they will be able to translate these dreams and goals into action. By introducing them to self-employment opportunities combined with the gained real life job- and life-skills, they will be able to come out of a cycle of poverty and unemployment. Which is our larger goal: to bring change in the lives of the rural poor through self-help.
Q: Plan 100, has been very successful in its aim of providing job skills and training to rural youth. What are the future plans for the project?
Plan 100 was our flagship project that aimed at spreading the multi-skill curriculum called Introduction to Basic Technology (IBT) in 100 high schools in Maharashtra. Being a pilot project we were conservative in our targets. But after seeing the success, we realized the potential and launched Project Swadheen which aims at spreading IBT to schools across India and in fact, launched SATARA100 – introducing this program to 100 schools in a single Satara District in Western Maharashtra. So far we are working in 5 states – Maharashtra, Gujarat, Goa, Karnataka and Uttar Pradesh. Our aim is to introduce the program to half of all Indian states in the coming five years.
So far our focus has been rural India, but there has always been a high demand to launch the program in urban locations too. I am very excited to share that earlier this year, we have launched the program in three schools in Mumbai as a pilot. So far, the response has been phenomenal and we hope to scale the program in the urban setting as well.
Q: What are the biggest obstacles or concerns that you have while running an organization like Lend-A-Hand and collaborating with various partners around India?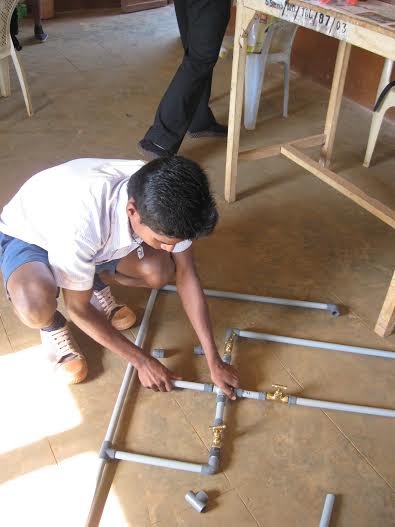 The biggest obstacles we face is that of finding suitable talent. Anywhere, and more so in the non-profit world, the most critical component to the success of the organization is being able to build a passionate team. We are fortunate to have the team which we have today, but if we want to scale our program further, we need many more of them which is the biggest challenge. We are always looking for young and enthusiastic people, so anyone interested in joining us could apply here: http://www.lend-a-hand-india.org/careers.php
Q: What is your criteria for selecting partners?
Our partner should be complementing our work, have a proven track record in the community and have a similar philosophy and approach towards bringing positive change in our beneficiary's life.
Q: Future plans and the road ahead?
We are a unique NGO equally focused on influencing government policy as well as do the real grassroot work on the ground. We believe that both these areas (policy and ground work) need to inform each other and should not be performed in isolation. Because of our track record, I was appointed as member of the National Skills Development Agency (NSDA) and as an honorary advisor to the Government of Maharashtra (RMSA) for Vocational Education.
Hence our ultimate aim is to make vocational education a part of mainstream education in most of the states in India. We have successfully contributed to a feat of this nature in Maharashtra, wherein vocational education was recently recognized as one of the core subjects in the secondary school curriculum. We would like to see a similar outcome in at least half the states in India in the coming five years.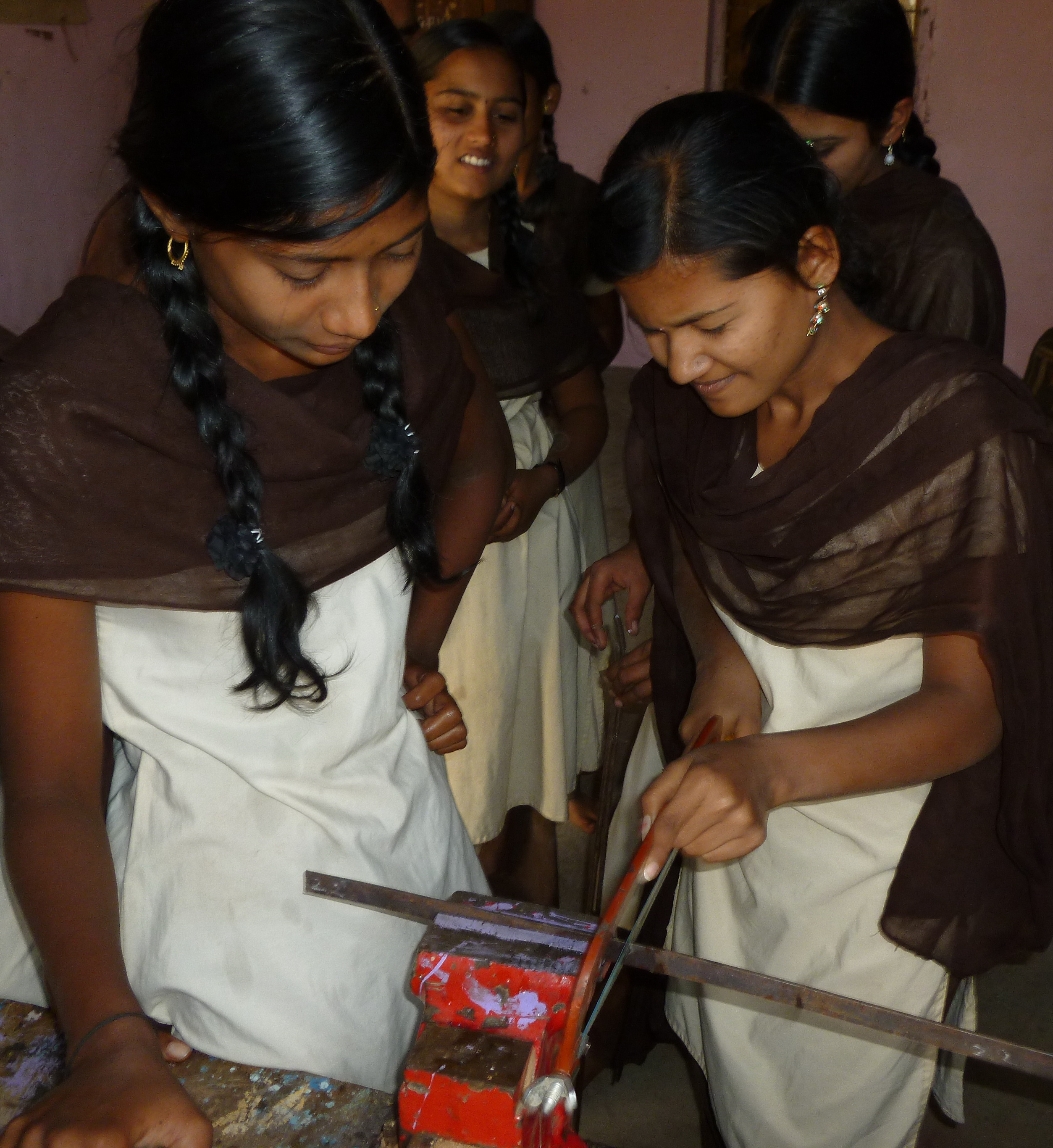 Specifically,
In the next 2-3 years, we plan to launch our program in Madhya Pradesh, Rajasthan and Haryana and scale up our presence significantly in Gujarat and Maharashtra.
We have recently launched our program in three schools in Mumbai, which will be a major learning ground for us and open up new avenues altogether.
Alongside, we are launching a Math pilot project wherein we shall work closely with Math teachers to teach the subject in a simple but innovative way to make it fun for students.
We have also started the "Nourishing Schools" initiative, along with other partners, that will leverage schools as a hub to improve the nutrition of families and communities.
All of these initiatives give us hope that the future of the rural youth is in safe, helping hands.
Like this story? Or have something to share? Write to us: contact@thebetterindia.com, or connect with us on Facebook and Twitter (@thebetterindia).
About the Author:
Rahul Anand is interested in social innovation, enterprise and social impact. He is co-founder of
Bloodaid
We bring stories straight from the heart of India, to inspire millions and create a wave of impact. Our positive movement is growing bigger everyday, and we would love for you to join it.
Please contribute whatever you can, every little penny helps our team in bringing you more stories that support dreams and spread hope.
Tell Us More