"I gave my phone to them and a few days later, I was surprised. My phone looked brand new and I had spent only a fraction, something between Rs. 4000 to 5000, than what others were quoting," says a happy customer
Got a new smartphone? Nice big screen? Great camera for selfies? But then you drop it once and see cracks appear on the beloved screen. Or may be something else breaks. And you feel like chucking it in the dustbin. Why repair electronic gadgets when you have easy monthly installments and great deals beckoning from all e-commerce websites? It is this mentality that adds to the mountains of e-waste lying at the fringes of megacities.
Afterall, India generates 2 million metric tonnes of e-waste every year, 82 per cent of which is personal devices.
---
Planning to buy new speakers? Go the eco-friendly route by opting for these bamboo speakers whose beats you can dance to!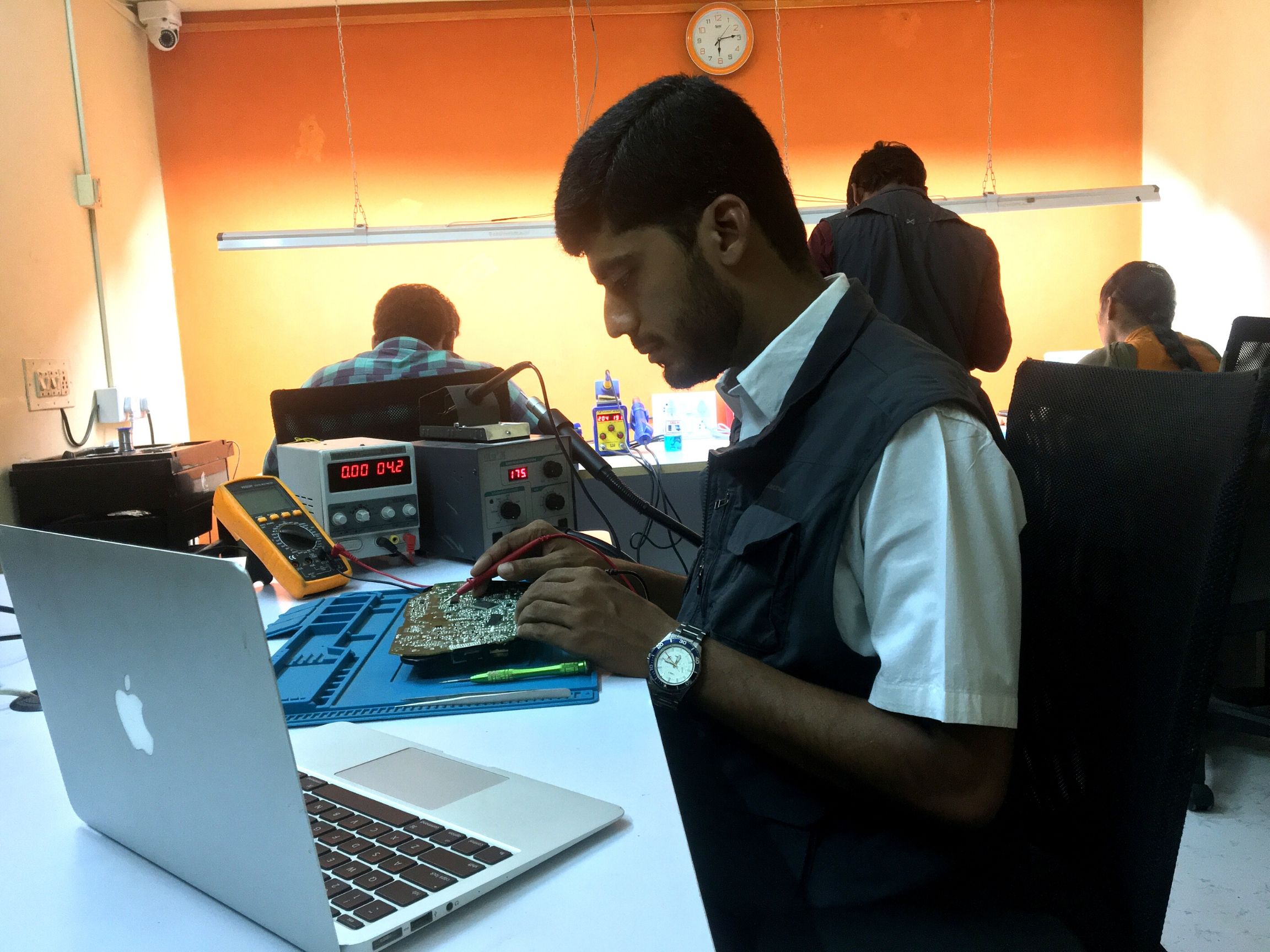 "The immediate possible action to mitigate this issue is to repair gadgets as opposed to sending them to the landfill. This was something that I could do from my side. I was also hopeful that this could create an impact in society and restart the habit of fixing things in the current use-and-throw lifestyle," says Swarajit Alakananda, the founder of the Fix Your Gadgets, a startup which provides repair services to electronic gadgets by collecting them right from your doorstep.
Since its inception in June 2017, FYG has already catered to over 3,000 people and is about to reach its 10,000th gadget.
The Founder's Story
A broken toy car and the fear of being scolded by mom are strong influencers.
Seven-year-old Swarajit knew he was in a fix.
"It was one of my favourite toys. Suddenly one day, it stopped working. I felt like my life was over," Swarajit grins.
"I had an Anna (brother) in the neighbourhood who was studying engineering and I decided to ask him for help. But, Anna started using these engineering jargons which scared me even more and I ran home," he says.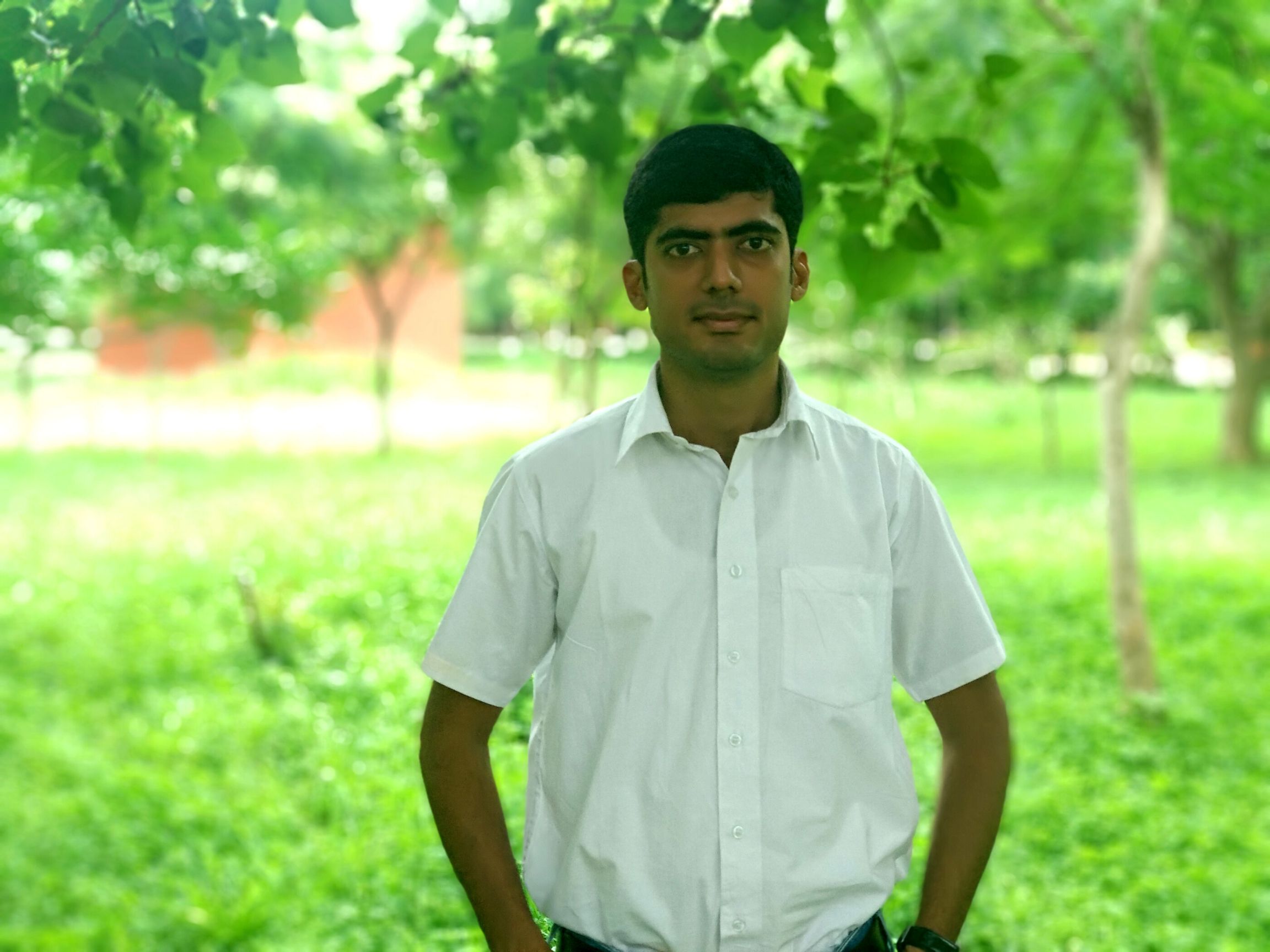 The little boy picked up a screwdriver and went to work. He unscrewed the three bolts under the car, and reached the root of the problem. Battery with a disconnected wire. Once he fixed that, screwed the pieces back, the car was good as new.
The passion for fixing things grew over the years which saw Swarajit acquire a Diploma in Electrical and Electronics engineering, from his hometown Rajapalayam, Tamil Nadu, and then a Bachelor's degree in the same stream.
For some time he worked as an electrical and electronics engineer in a reputed private company in Coimbatore.
"Since childhood, I was passionate about exploring and fixing electronic gadgets, and I had always dreamt to become an entrepreneur. When I started exploring this idea of combining my passion and my dream, I concluded that our services can impact the society positively. These three reasons are why Fix Your Gadgets came into being" says 27-year-old Swarajit.
What Do the Customers have to Say?
"I am a hardcore fan of a smartphone brand and have been using their different models over the years," says CET Moorthy. The 46-year-old works as a Manager in Sales and Marketing at a company in the healthcare industry.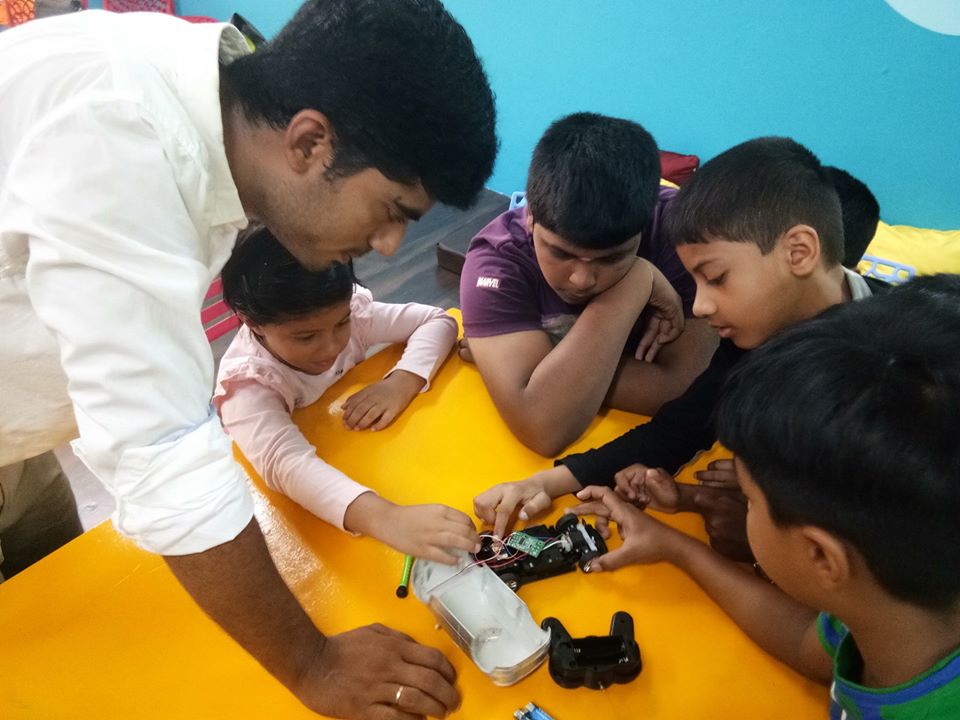 But, about two years ago when his phone was brand new, it slipped and fell, damaging the display screen. "I went to so many shops in the hope to get my phone fixed but they said that the display couldn't be fixed as the parts were not available. I was literally running from pillar to post to fix my phone," he says.
About three months after that, Moorthy was at an entrepreneurial forum when he met Swarajit.
Moorthy and Swarajit got talking where Swarajit offered to try and fix his phone. "At that point, I gave him the phone. I told him that even if he cannot fix the phone, it's alright. I just wanted him to retrieve the data I couldn't access on the phone. Swarajit said he would take some time but he'll try his best," he explains.
The next day, the phone was picked up from Moorthy's home from Ramnagar in Coimbatore. "A few days later, he called me and told me my phone had been repaired. Not only could I access the data but my phone looked brand new and all of this for Rs. 2900. Since then, you could say Swarajit has become a sort of a 'Gadget Doctor' for us," says Moorthy.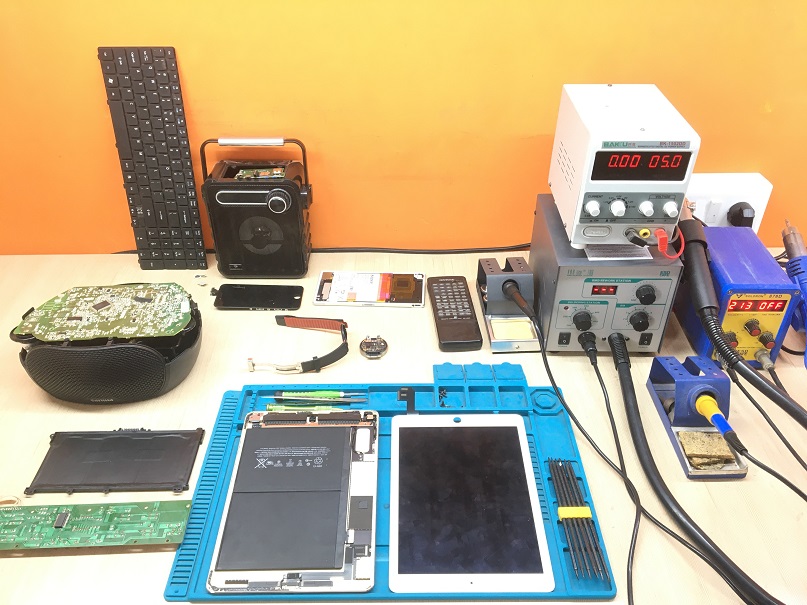 Take journalist Sujatha for example. The 43-year-old works at SimpliCity based out of Coimbatore. She was excited when she bought an expensive smartphone with her savings. But, this joy was short-lived as four months later, the phone fell and the screen got cracked terribly.
"I had spent about Rs. 57,000. When I went to the repair shops, they said I would have to spend Rs. 12,000. That was a big shock for me as I could buy a new phone for that price," shares Sujatha.
Luckily, her colleague told her to try out FYG's services. "I gave my phone to them and a few days later, I was surprised. My phone looked brand new and I had spent only a fraction, something between Rs. 4000 to 5000, than what others were quoting," she says.
Services Provided and How it All Started
After FYG receives an enquiry through channels like WhatsApp, email or on their website, the pickup is scheduled and their staff collects the gadget from the customer's doorstep.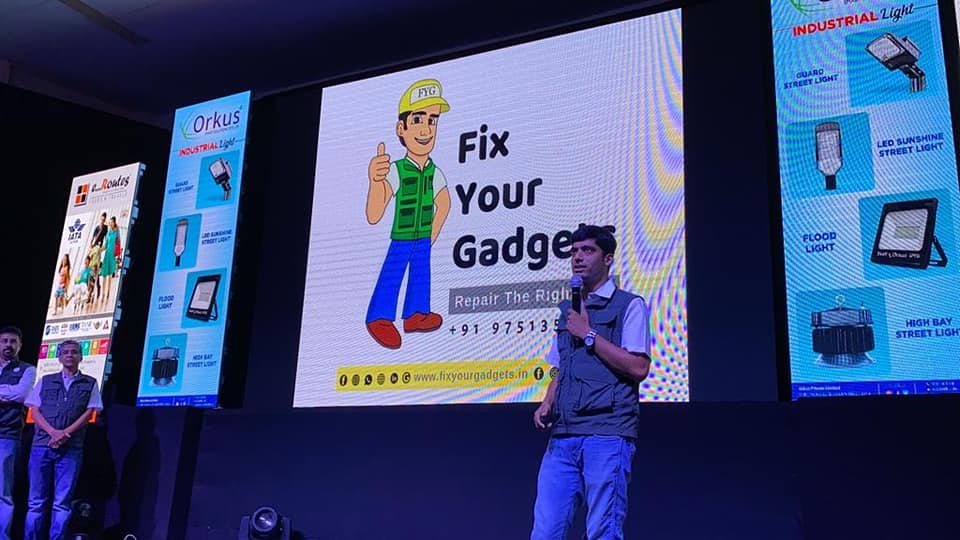 "We are mostly paperless, so all notifications are sent to the customer as a text or WhatsApp message," says Swarajit.
On receiving the gadget they do a complete diagnosis to identify all the issues in addition to the ones reported by the customer. The team then informs the client about the issue, and the approximate duration and cost it will take to fix the gadget.
"If the client gives the go-ahead, we fix it and deliver it back to them. Sometimes, we suggest that they not spend on repairing as it would be worth the expense. If it's beyond repair we also request them to drop it to us for proper e-waste recycling if it's not going to be useful for them," explains Swarajit.
"We are striving to keep our cost as low as possible without compromising on quality. We want to encourage people to opt for fixing their gadgets instead of discarding them," informs Swarajit.
Challenges and Impact
FYG did not have any official workspace when they first started out. Swarajit began from his personal lab and it was purely through word of mouth that they built up a regular clientele.
Building trust is something which continues to be a bit of a challenge and they've tried their best to put their concerns to rest by providing the best of their services.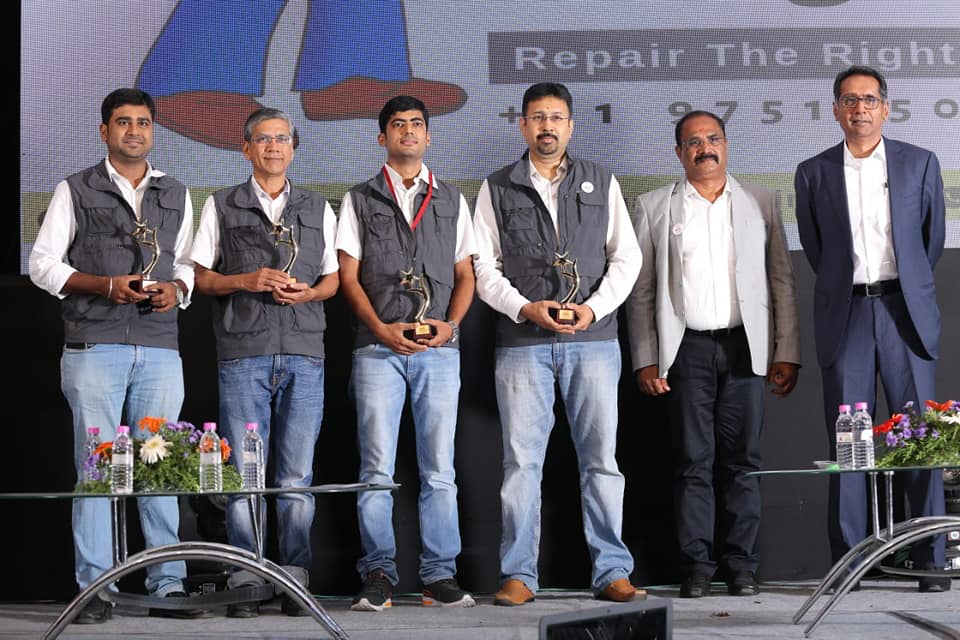 "I had told my friend about my plans. Whenever his relatives had any issues with their gadgets, he would recommend our services to them," he says.
Once the momentum started, business began pouring in through recommendations. "This makes us happy since it means our service is really good and they are genuinely happy with the experience," he says.
Despite the happy clientele, as a bootstrapped startup, they continually face the challenges of growth.
Regardless, they have a loyal customer base of 3000 and want to expand now. "As of now, we are only in Coimbatore. We are working to expand to Chennai and Bengaluru. As we scale up, we will expand to other cities in the future. In the future I want to raise awareness about e-waste among the general public to prevent fixable gadgets from ending up in landfills," signs off the young entrepreneur.
---
Also Read: Bengaluru Startup Turns Company e-Waste into Profits, Processes over 500 tonnes!
---
(Edited by Saiqua Sultan)
Like this story? Or have something to share?
Write to us: contact@thebetterindia.com
Connect with us on Facebook and Twitter.