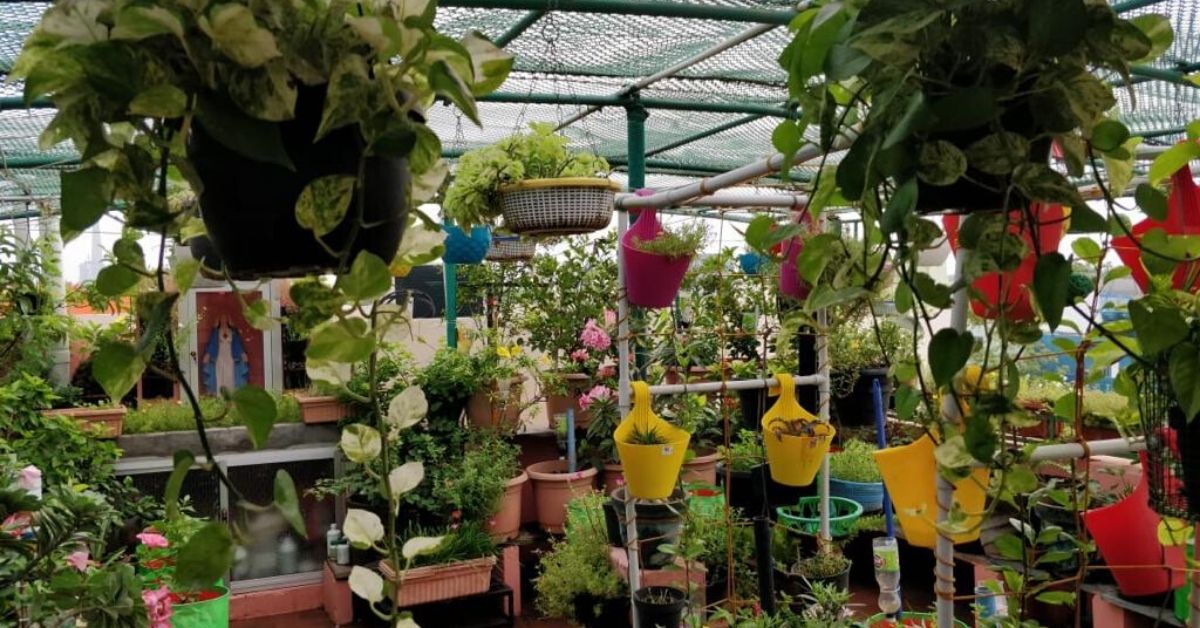 Bananas soaked in water for flowers, eggshells and jaggery for plants, and more - these simple ideas have helped Pauline grow over 50 types of veggies, fruits and flowers on her terrace!
Two words that come to my mind when I think of the rooftop garden in Chennai's Thiruvottriyur area are—uplifting and cheerful. The luscious garden thrives with 50 types of organic fruits, flowers and vegetables, making it a visual treat for the eyes and makes the ambience fresher and brighter.
The terrace garden belongs to Pauline Shyama and her husband Gopi Natrajan who have been practising an eco-friendly lifestyle for the last 23 years.
Pauline (57) credits her upbringing and simple practices that her elders followed, and from whom she takes inspiration.
---
From pest repellents, composters, natural fertilisers to seeds, here's a beautiful range of garden accessories
---
"I come from Kerala, and like every house, ours too had a huge backyard. As a kid, I would always assist my grandfather in gardening. Those days, the use of chemicals was not so prominent. We would use cocopeat as compost. My love for gardening and protection for the environment stems from here," Pauline informs The Better India.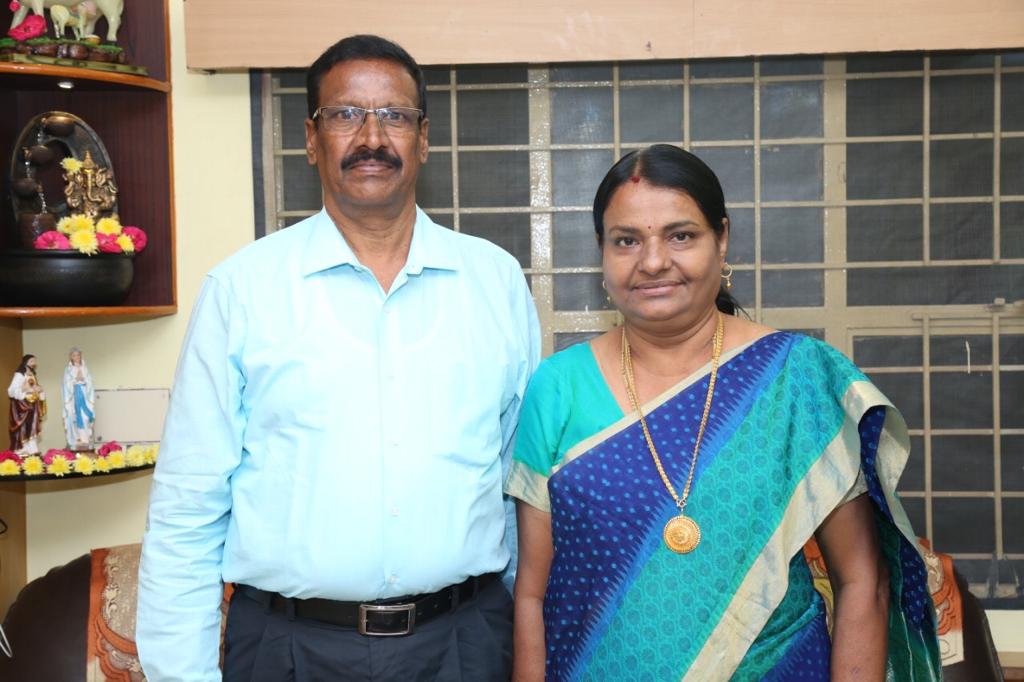 Growing Organic Vegetables from Waste
Fish-residue (things you usually discard like digestive system, gills, scales and head) makes for an excellent composting ingredient. And Pauline always insists on getting it home, despite the surprised looks from the fishsellers.
Fish is only one source of compost in this Chennai household which grows organic produce on the terrace.
"If used smartly, every kind of wet waste is a potential ingredient for compost that improves a plant's quality significantly. I conducted several trial and errors to figure out the sources that would best suit my plants," she explains.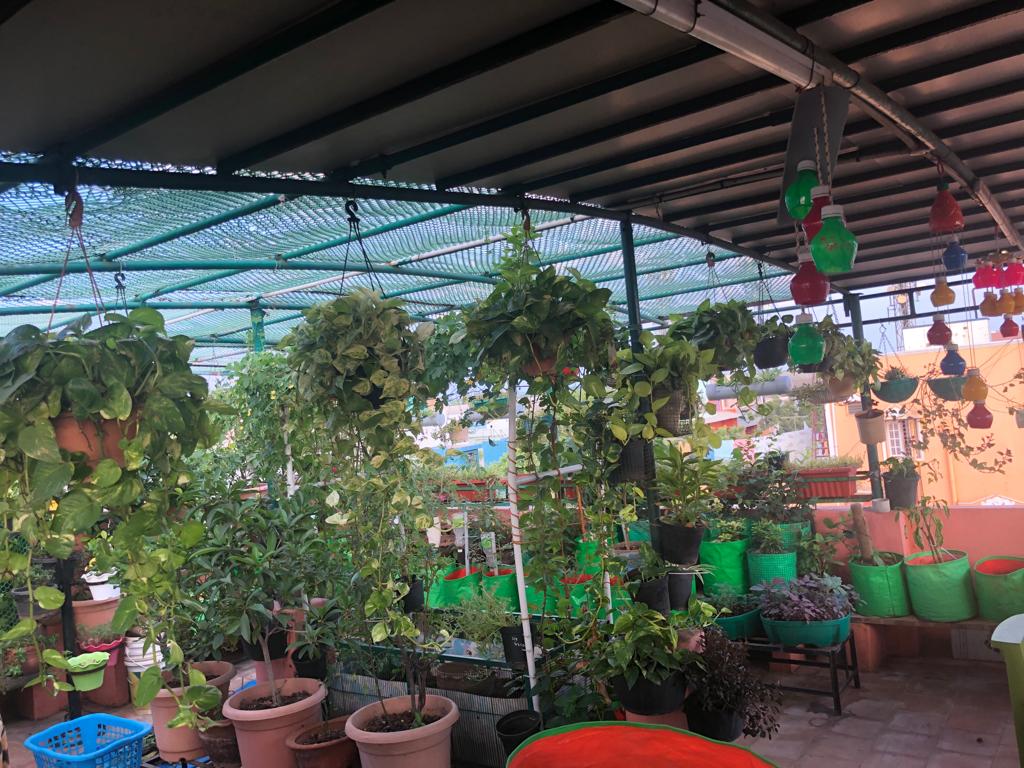 Before revealing her secret recipe and process, Pauline is quick to warn about the use of citrus fruits that can kill earthworms which help fasten the composting exercise.
Pauline purchased three composting pots and started the practice in 1995, "For all those who do not want to spend on pots, plastic buckets are a good alternative."
Here's Pauline's 4-step composting process:
Cover the base of the pot with paper and add the first layer of kitchen waste.
Cover the waste layer with cocopeat or mud and make multiple layers until you fill it to the brim.
Mix the waste every two days and spray buttermilk on the topmost layer.
Keep the mixture for 40-60 days and see your first batch of manure get ready.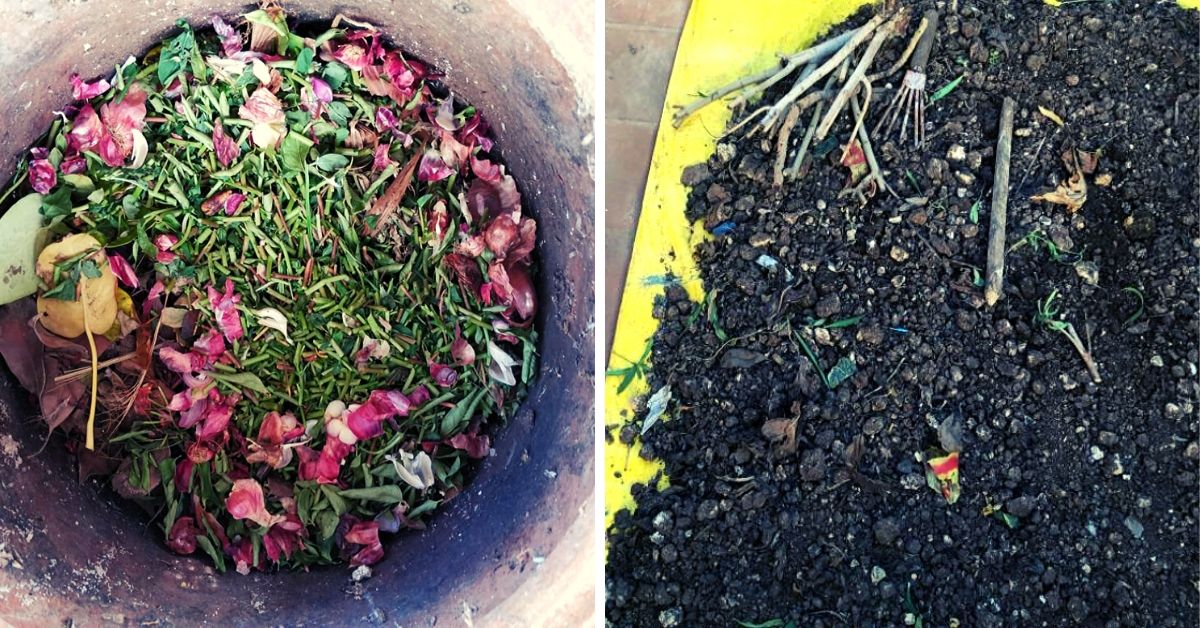 For an ongoing process, Pauline removes small chunks of manure every 30 days and fills the pot with fresh waste.
The Second type of compost
Pauline uses fish waste in her second recipe for compost.
"I add one kilo of jaggery to one kilo of fish waste and store in a container for about 40 days without water. In the end, a semi-liquid or soggy mixture is ready. I add 5 ml of the mixture to 10 litres of water and spray it on the plants and roots."
Other types of healthy and natural fertilisers include powdered eggshells for calcium and banana peals soaked in water for flowers to bloom.
There are a total of 75 pots in Pauline's garden full of organically grown green veggies, bonsai plants and several fruits like tomatoes and pomegranates.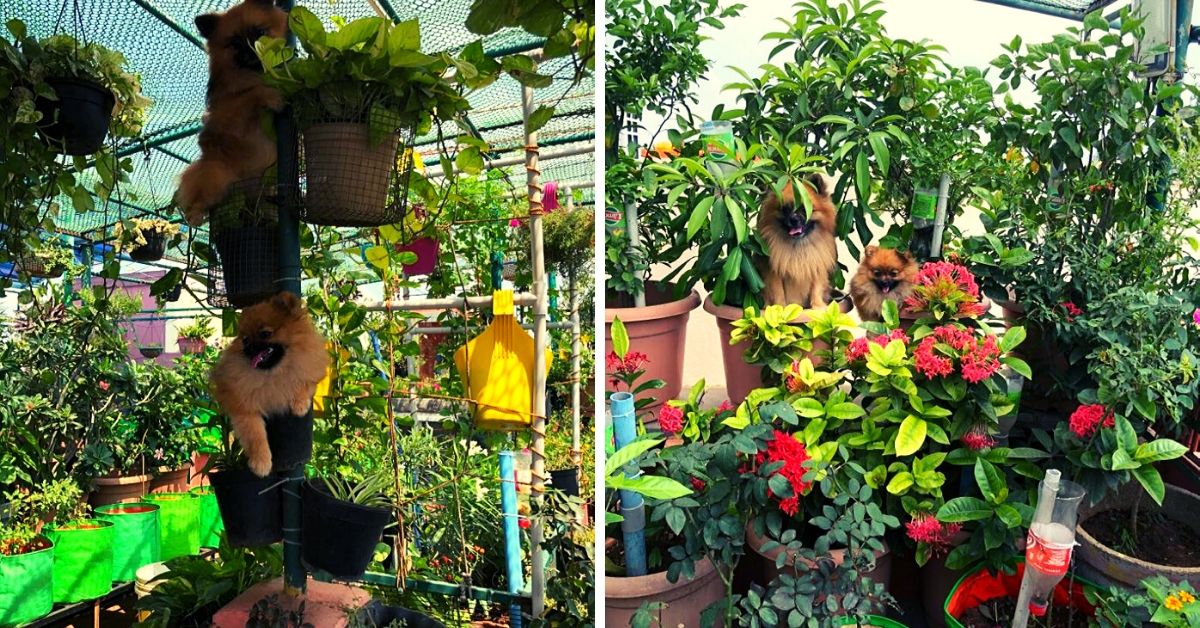 Meanwhile, the plastic waste in the house, especially plastic bottles, is not given away as garbage. Either they are upcycled as plant pots or given to recycling facilities.
Saving Every Drop Of Water
An in-house borewell meets the non-drinking requirements of Pauline's house.
For rainwater harvesting, two pipes collect the rainwater and transport it to the borewell. Further, the family has placed pebbles around the borewell that filters the water and removes waste. Such small steps have ensured that Pauline's house saves and conserves water to especially help during water-stressed months.
The best validation for Pauline's efforts is the presence of birds and animals, including mynas, pigeons, sparrows and squirrels that can often be seen resting in the beautiful garden.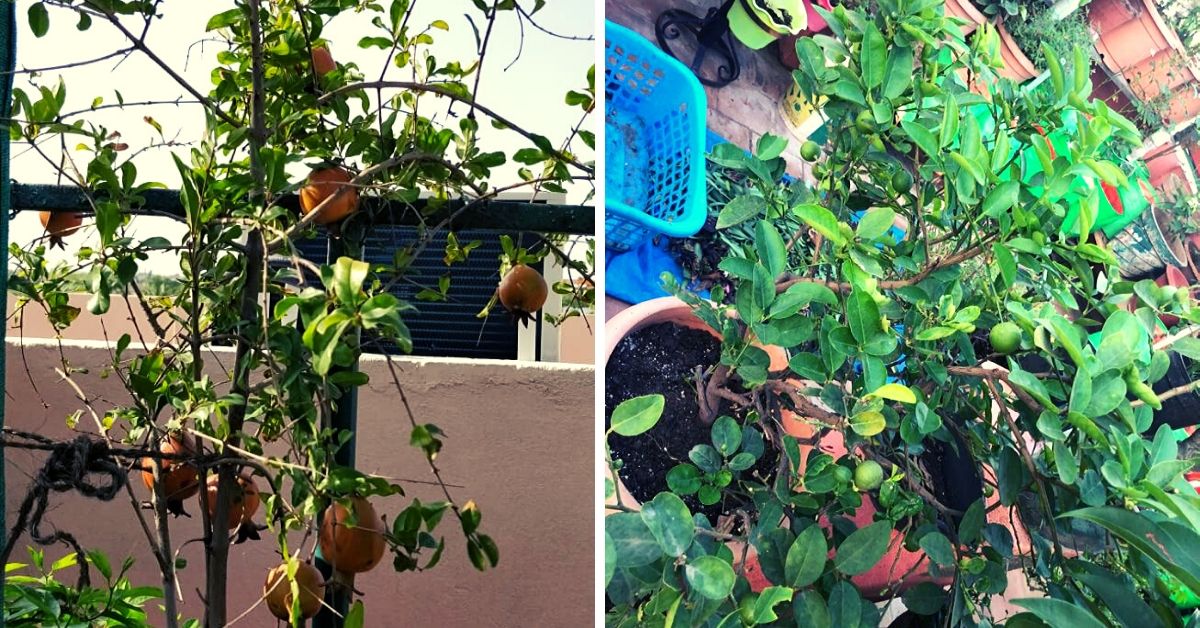 Whether is water or food, Pauline's simple yet effective methods have made the family self-sufficient and in times of crisis like water scarcity, the family does not suffer.
---
Also Read: Want to Grow Food on Your Terrace? This Startup Has Helped Over 400 Homes Do So!
---
Picture Courtesy: Pauline Shyama
(Edited by Saiqua Sultan)
Like this story? Or have something to share?
Write to us: contact@thebetterindia.com
Connect with us on Facebook and Twitter.