"We found vagrant kids working in fishing factories, scrap yards, chai shops, shoe polish stalls and even as domestic help or ragpickers. We brought them together and sat them in a class."
Barely three decades ago, Mumbai's Cuffe Parade or Colaba would see barefoot kids from the nearby slum areas chasing the school buses. Attending school in creaseless uniforms, sitting in a classroom and studying – all was a distant dream for them. Most of their days would be spent hungry, idle or worse, toiling at the fishing docks or shoe shops.
Fast forward today, kids still run towards yellow school buses, but there is a visible difference. Now, they are all decked up in spotless yellow uniforms, happily armed with books and pencils. The bus itself is their school – Mumbai's iconic School On Wheels.
---
Keep your stationery safe in this pencil pouch that comes with a set of five recycled paper pencils
---
The venture is the brainchild of Bina Seth Lashkari, a social worker who revolutionised the primary education scene in the city, providing education to over one lakh underprivileged kids. She is the founder of Door Step School – which now runs in nearly a hundred centres in Mumbai and Pune, teaching kids who cannot afford decent schooling.
In conversation with The Better India, Bina Lashkari takes a walk down memory lane, tracing the journey of 31 years that is Door Step School, and shares how the organisation have made a powerful impact in society.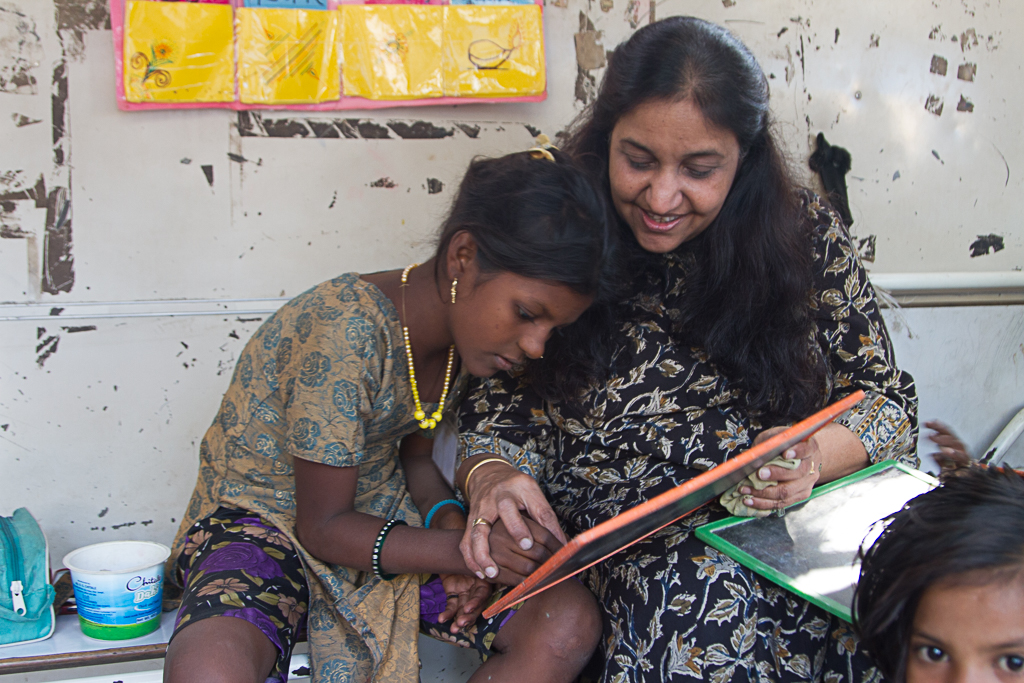 Lashkari started the first-ever Door Step School in Cuffe Parade in Colaba in 1988 with 25 children from the migrant Banjara community. "Most of them were child labourers at the local fishing factories, employed to gut, clean and pack the fish. Their hands went numb after long hours of such work, that too for peanuts!"
School on Wheels
The Door Step School was Lashkari's sole initiative until 1998 when she launched the School on Wheels programme. As a Mumbaikar, she was quite used to seeing the mobile versions of juice shops or libraries! That's how the whole idea of School on Wheels was born.
A fleet of seven yellow buses now ply across Mumbai with their in-built classrooms and all necessary equipment for a wholesome learning experience. The kids come running as soon as they spot their mobile schools.
Each bus stations at four pre-assigned locations in a day, where classes take place. Each class lasts 2.5 hours, where students are taught Maths, Science, English, Hindi, Marathi and even Computer. Each class in a bus is attended by around a hundred students, aged between 8 to 14 years.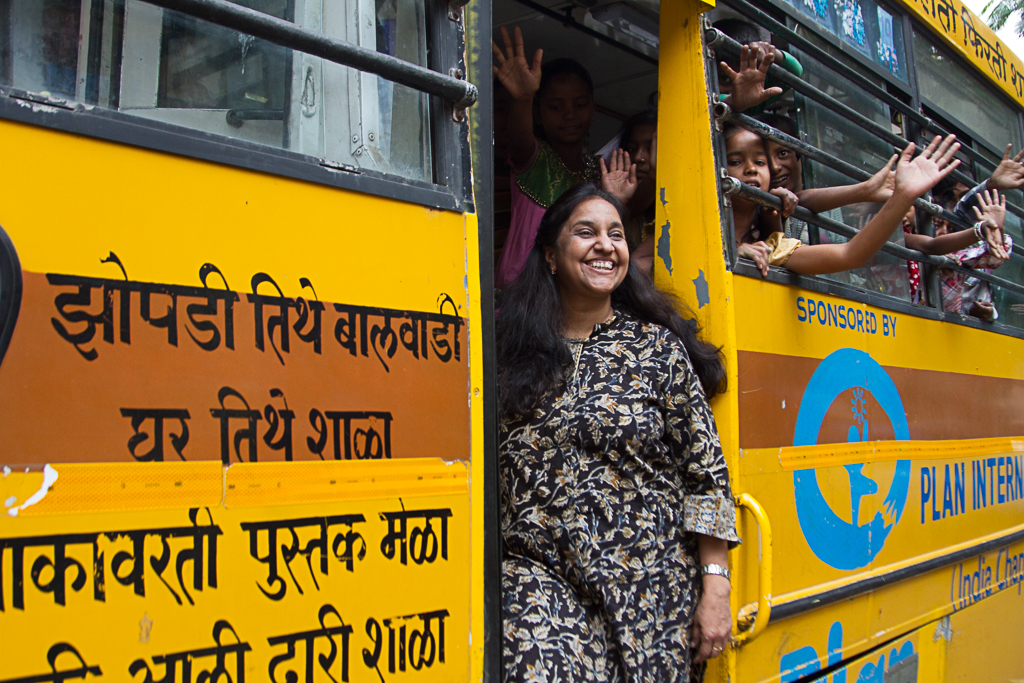 In Mumbai's Borivali, there is a special School On Wheels dedicated to the tribal children. Their families reside in small hamlets near the Sanjay Gandhi National Park, cut off from the city's towering infrastructure. Before School On Wheels arrived at their doorsteps, most of them were deprived of educational opportunities.
Now they can spell 'elephant' or perform subtraction with ease.
Both Door Step School and School On Wheels have multiple branches in Pune as well, where the children of migrant construction workers are taught near their makeshift tents and shanties, most of which lie adjacent to the construction sites.
Together in Mumbai and Pune, nearly one lakh students are taught daily by over 500 teachers, most of whom are women from lesser privileged families, including the former students of the schools. They are now parents and send their children to the same schools, with the assurance that there will be no gap in their education. It must be mentioned here that the women have to undergo a rigorous teacher's training before they can start teaching at the schools.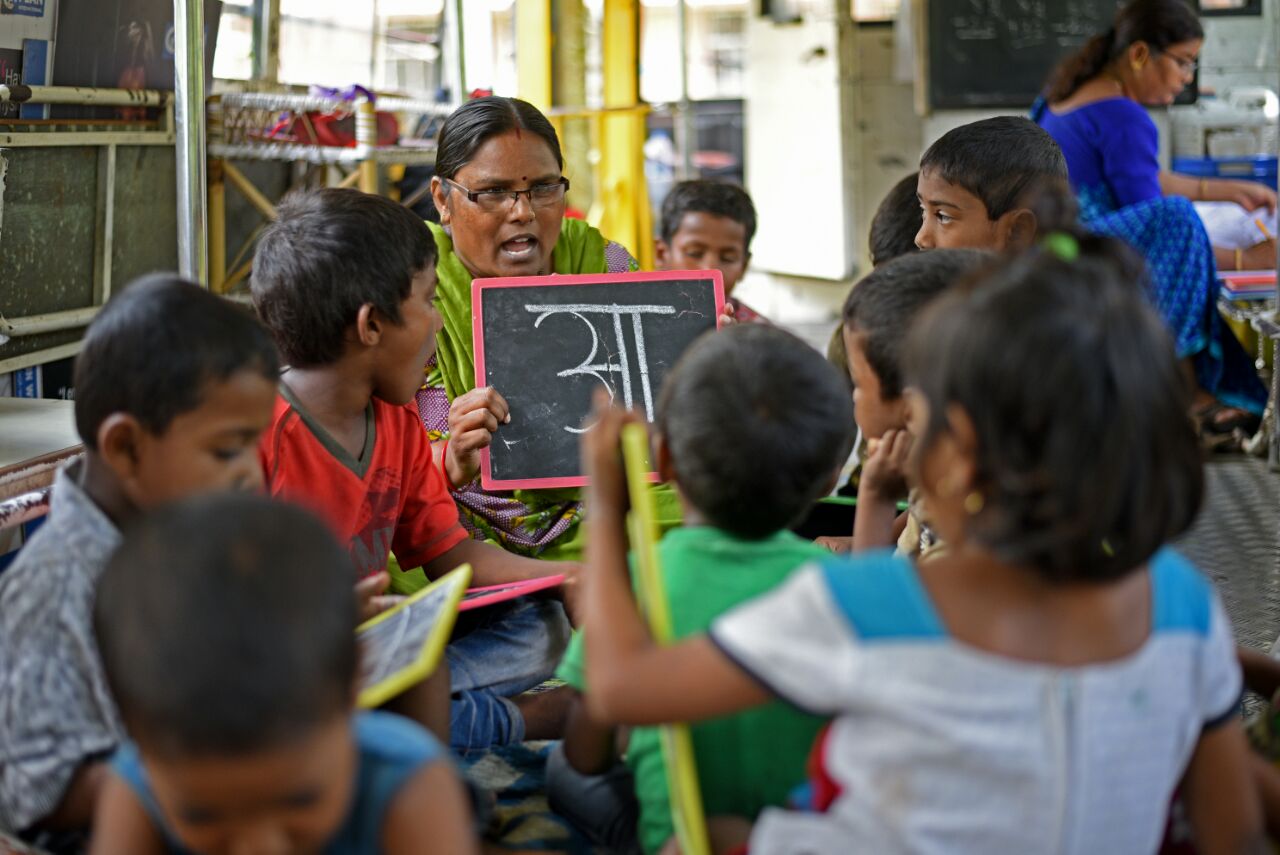 Lashkari's Beginnings with Doorstep School
Lashkari, a graduate in child psychology, was pursuing her Masters in Social Work at the time. As part of her project, she was visiting a municipality school in Cuffe Parade where she noticed children dropping out barely after 3rd or 4th standard.
She decided to pay a visit to their families in slums, to convince the kids and their parents about the importance of schooling. However, when she visited their homes, she was in for a shock, learning that kids as young as five or six were working as child labourers. "We need their earnings to feed the family," most of the parents had told her. Education was the last priority in their impoverished households.
"If the children cannot go to school, why don't we bring the school at their doorstep?" thought Lashkari. Her idea was instantly appreciated by fellow social workers and within a while, Cuffe Parade slum saw the first Door Step School. Her teacher Rajani Paranjape supported her utmost in founding the school.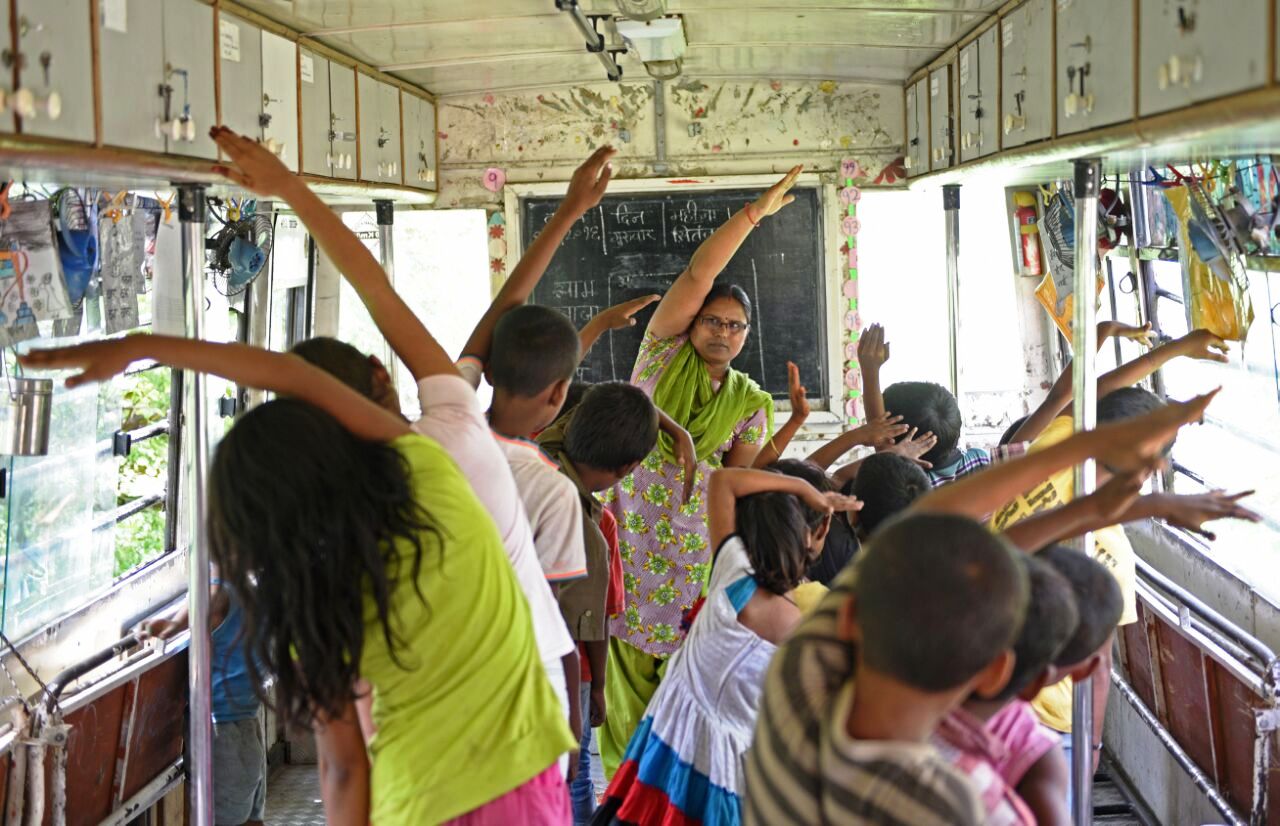 "We found a lot of vagrant kids and those engaged in temporary odd jobs to support their families. Aside from the fishing factories, they also worked in scrapyards, chai shops, shoe polish stalls and even as domestic help or ragpickers. We brought them together and sat them in a class," recalls Bina.
Initially, it was a centre of non-formal education where a group of 'working' kids were sat down and taught the basics of Language, Maths & Science – so that they have the basic primary education even if they are missing out on school. The classes were held in open street corners or vacant rooms in the morning hours because the kids couldn't afford to lose out on their 'jobs'.
"The impact started showing within just a few months. A girl who used to work at a fishing factory was constantly cheated in her daily wages. Once she had the basic understanding of Maths, she pointed out the obvious flaw in his calculations and claimed her actual pay!" claims Bina.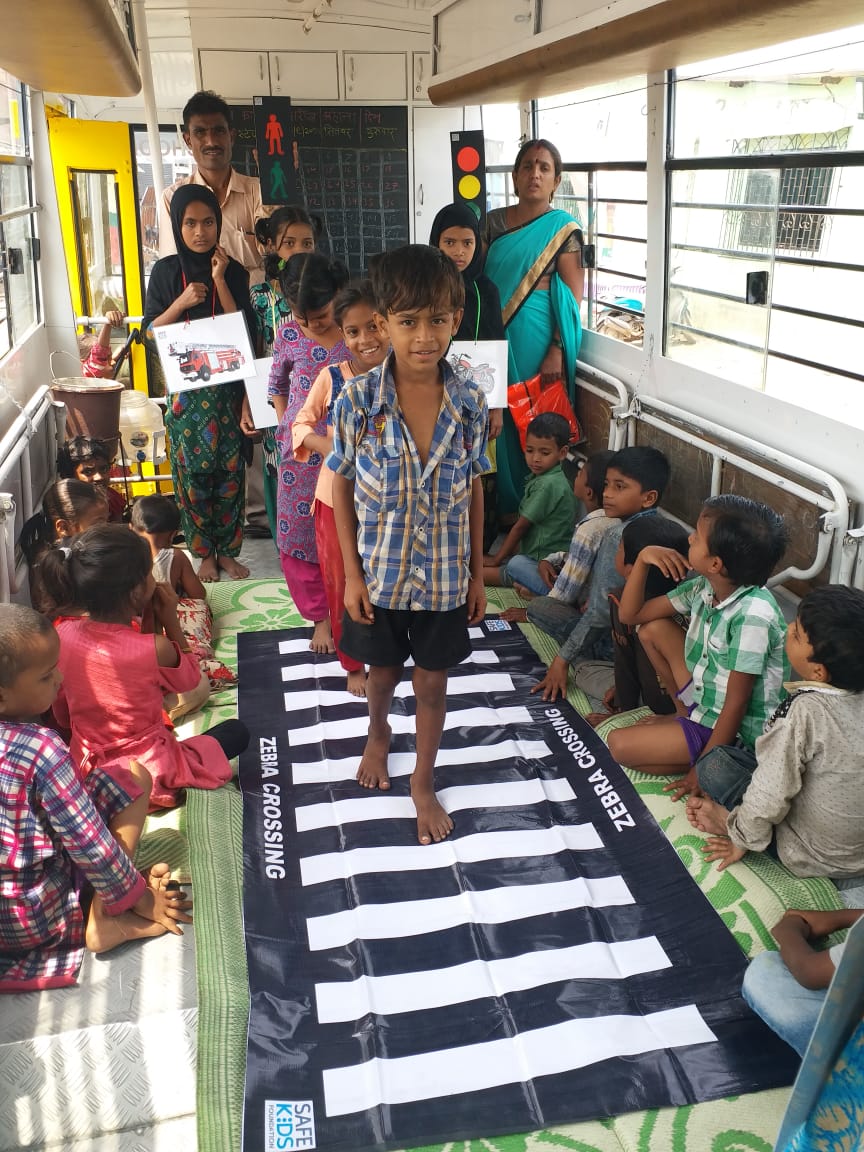 The impact of Door Step School
By 1991, Door Step School opened a couple of centres across the slum settlements of Mumbai, educating over a hundred needy children between 7 to 16 years of age. Lashkari also launched the pre-primary section, where little girls and boys below 6 years of age were prepped for securing admission in municipal schools. They even awarded scholarships (Nanhi Kali) to girls who performed extra well.
Enrolling the toddlers to schools was another hassle as their parents failed to provide identity documents. Lashkari and her team of volunteers went around the schools, pleading with them to approve admission for the students of Door Step School. "A lot of requests and convincing later, my first batch of students got enrolled in a formal school." At present, nearly a hundred students from Door Step School get admission to local municipal schools in a year.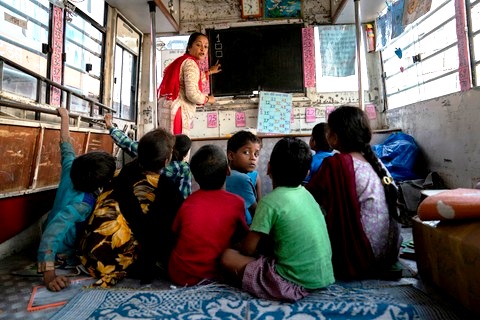 The foolproof curriculum Lashkari designed for Door Step School earned so much appreciation that she was selected to audit the local government schools through a School Partnership Programme. She helped the schools redesign their pedagogy and curriculum for better learning.
On the other side of obstacles
There were indeed several challenges along the way. The concept of doorstep school, though generous, invited a lot of unnecessary attention. During classes in open street corners or footpaths, passers-by would gather around in curiosity, which distracted the students more often than not. The safety of the little children was another concern beside busy roads and areas.
But, Door Step School persisted all hurdles and has now emerged bigger than ever. With 50+ branches spread across Mumbai, the school boasts of alumni who have gone on to pursue commendable careers in engineering, accountancy, medicine, academics and what not! Many have even rejoined Lashkari's core team and now teaches the present students of Door Step School.
Reshma, a former student in Door Step School, is now pursuing her Masters in Social Work, inspired by her teacher Bina Lashkari. She also teaches around fifty students in the school at present. "I studied at Door Step School around a decade ago, and Bina Ma'am later helped me get admission at Kolaba Municipal School. That's how my education happened. I owe everything to Door Step School, so now I want to give back the same to my alma mater," she shares.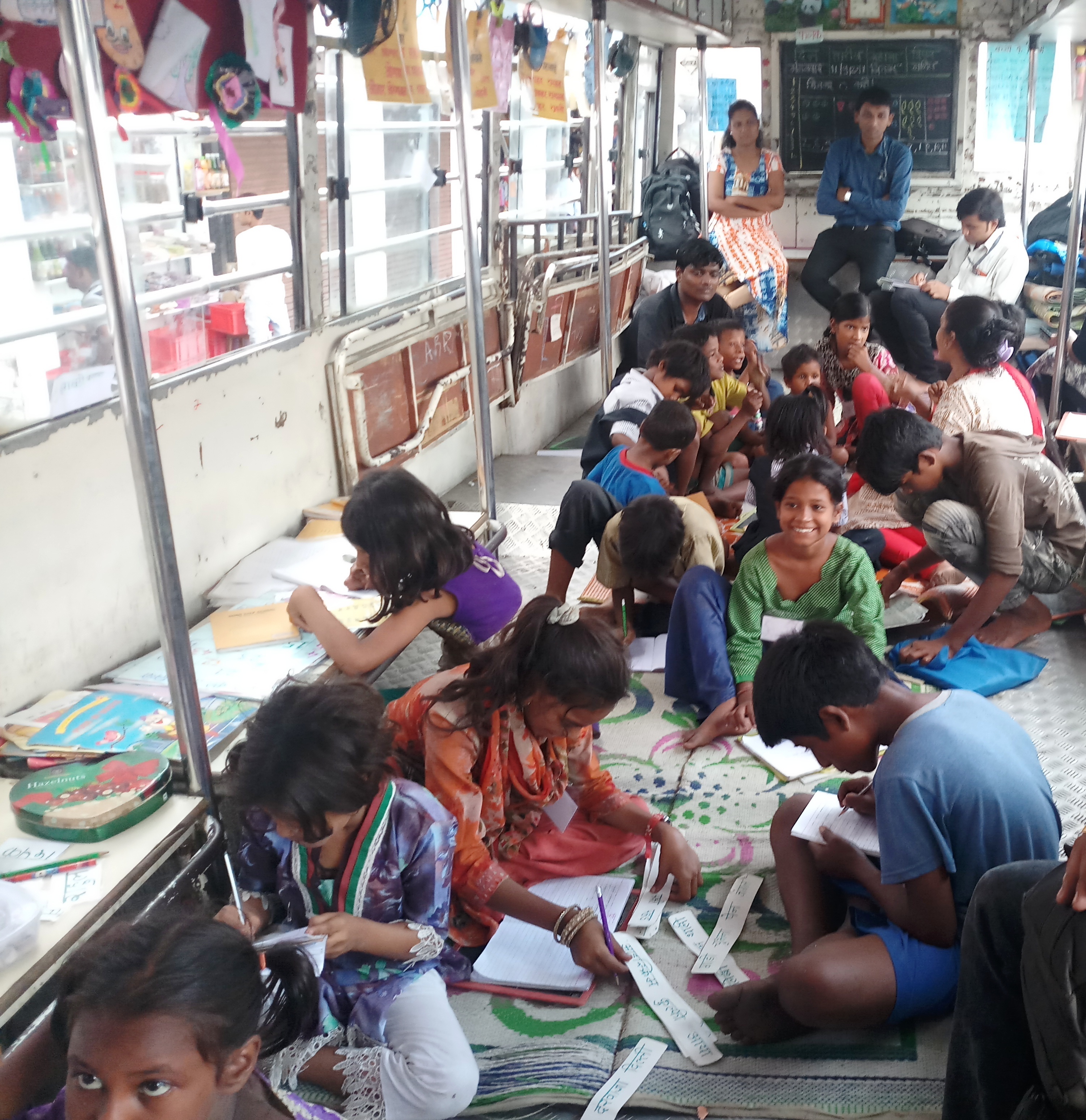 Reshma is one of the many alumni who have received skill-based professional training from Lashkari's NGO, to aid them in securing mainstream jobs. Their digital literacy programme benefits the job-seeking youth in ways more than one.
Beyond the syllabus
The school has even opened special study centres for additional guidance to students, who are mostly first-generation learners in their families. These study centres operate in the evening hours, where students can revise and practise their lessons which are often not taught properly at their government schools.
The First-Step Forward programme ensures that all the children know the basic alphabets and numerical digits by heart by class 1.
Alongside extra classes for reading, vernacular languages and extra-curricular learning, she has also advocated the introduction of mental health programme for the students, most of whom grow up witnessing domestic violence, alcohol abuse and other traumatic incidents at their homes, which often affect their mental health severely.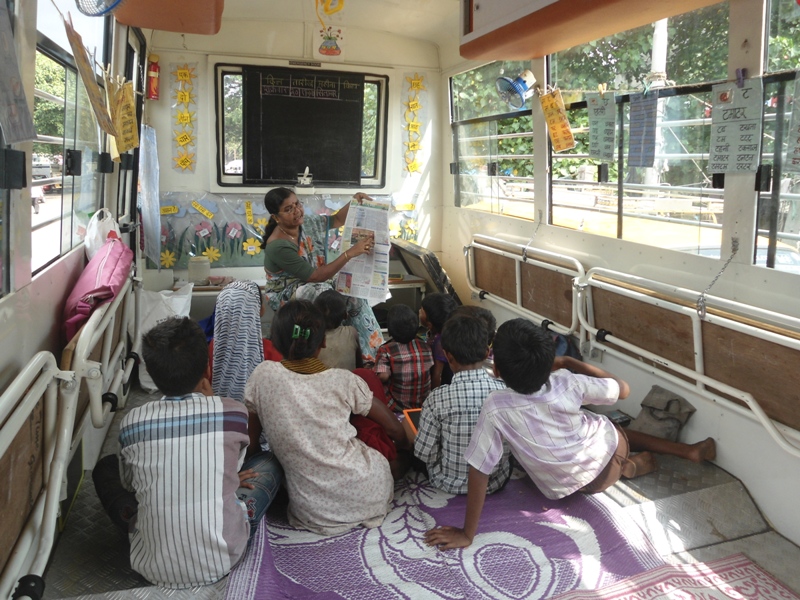 The creativity of the students finds a special precedence in Bina's school, where students manage their very own journal – Humara Akhbar. From articles, poems, essays to drawings – every submission is published in this periodical and circulated among the classes.
Lashkari believes that the family environment plays a crucial role in a child's growth and learning. Most of these impoverished families fail to provide a peaceful, loving atmosphere to their kids. Their mothers and fathers go to work at dawn before they even wake up from sleep. Often, parents try to compensate for their absence by giving 10-20 rupees daily to the kids, which they misuse to eat unhygienic food, or worse, get into drug addiction.
Thus, Lashkari ensures that the teachers from her schools visit the families regularly and counsel them on child upbringing and behaviour. The students are also taught to distinguish the good from the bad, so that their prospect at a bright future is not tarnished in any way.
---
Also Read: Dropout-Turned-Fish Seller Has Been Running A Free School in Kolkata For 40 Years!
---
(Edited by Saiqua Sultan)
Like this story? Or have something to share?
Write to us: contact@thebetterindia.com
Connect with us on Facebook and Twitter.