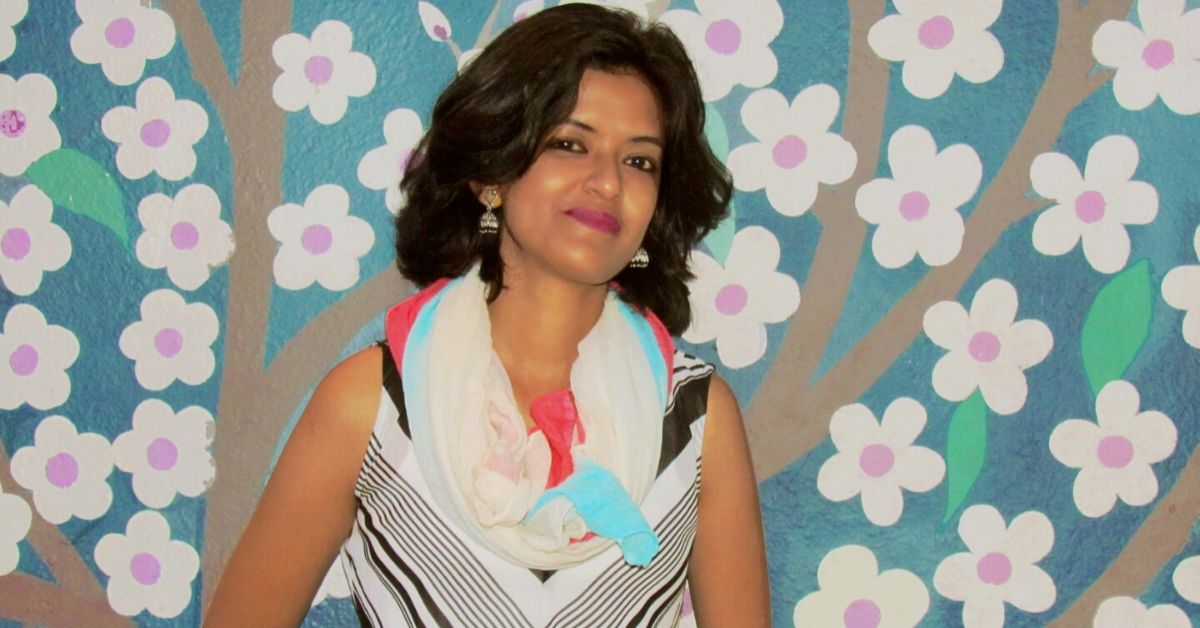 In a world, where emotions of empathy, kindness and love for fellow humans are rare to find, Paromita is reminding everyone how simple words can have the power to heal and make everyone feel special.
I also have a problem with meeting new people. If I can help it, I avoid meeting new people. But sometimes I do. Sometimes I get out of my comfort zone and hang out with people I am not really friends with. I can tell you this, if you can muster enough courage to hang out with new people, you would discover that there are many kind, warm and loving individuals out there. My trick was to join a dance class. It took me some time, but I eventually began to open up to people a little bit. Why don't you also take up some class or join a group activity that you like.

I see that you have said that you are an awkward person. Well, Hi-5. Me too. And I will tell you a secret, most people are. They just do a good job of hiding it or not paying attention to their awkwardness. As I have got to know people intimately, I have found (to my delight) that most of the people have their own weird quirks that they hide from the world and show only to those they trust the most. That's how you forge a life-long friendship.

I hope this letter helps. I don't know much but I sense that you are a wonderful person. Let your light shine on the world.

Anisha Singh
This beautiful and uplifting excerpt is from a letter written by a stranger to another under the 'Letter from a Stranger,' initiative started by Delhi-based Paromita Bardoloi in March this year.
---
Jot down your thoughts or sketch them out in this awesome diary that is plantable!
---
In a world, where empathy, kindness and love are increasingly rare to find, Paromita, a Content Strategist by profession, is reminding everyone how simple words can have the power to heal and make everyone feel special.
Now in her 30's, Paromita has been documenting her everyday life experiences by writing letters since she was 11.
"My first letters were to God⁠—I wrote every request I had and put it in the piggy bank. It was deeply comforting to me as a child. My father died when I was barely 11, and that time was incredibly tough. By 12, I started writing long letters to children I would meet during school events. Gradually, letters transformed into emails, and since 2017, I have been writing one letter each month to anyone who asks me to. I wrote each time my heart broke or I doubted my self-worth. My friends replied, and that was the beginning of my own healing," Paromita informs The Better India.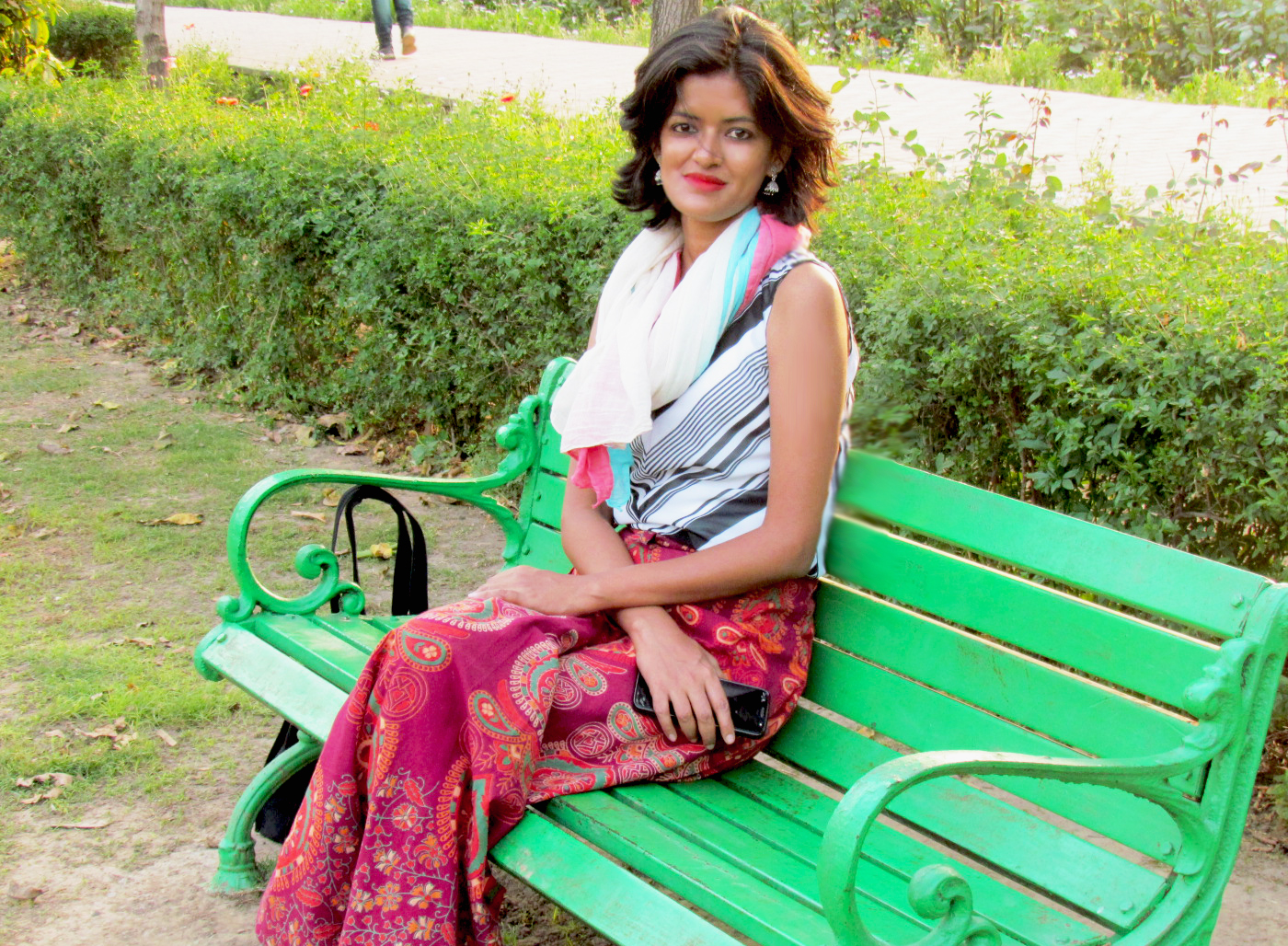 It all started with a Facebook post. Paromita posted an invitation where she asked five women to volunteer for writing letters to strangers, and in the next hour, 37 came forward.
"Currently the exercise is exclusive only to women. Men can receive letters, but not write them. However, we are planning to change that and but from our sixth round of exchanges, it will be opened to all genders."
How it Works
This noble act has two components, writer and receiver, that connects individuals from across the world. Anyone can share a problem or a secret and based on that, a writer will pen down words. The letter will be exchanged via mail.
All one has to do is register with the Facebook page and agree to the guidelines that essentially protect the identity and privacy of the individuals.
"We make sure that everyone who requests a letter is heard and replied to. Every writer gets 25 days to reply, and if anyone misses it, someone else takes it over. Post that if any receiver needs another point of view, another writer writes back. The idea behind this is that everyone we write to matters, and we have tremendous respect for each one of them," explains Paromita.
Although the letters, exchanged via email, contain sensitive and personal details on topics like abuse, mental health, loneliness and so on, Paromita guarantees complete privacy to both the writer and receiver and ensures that only their email IDs are revealed.
"The very first letter is our responsibility, which is always copied to me, but if they want to continue writing to each other, the consent and responsibility rests on people concerned. And everyone reveals only as much as they are comfortable. You can have an alternate email id, to write or receive letters," she adds.
The initiative takes place once a month (called 'a season') and to ease the process, the onus of how far the emails will be exchanged solely depends on the receiver and writer. In other words, anyone can stop anytime, and the copyright of the letter remains with the writer, as mentioned in the guidelines.
Fortunately, there have been no unfortunate experiences.
How do people react to these letters?
"Most of them weep because the love and empathy in the letters release the pain they hold inside them. But what I mostly hear is that people feel heard and seen. Honestly, a letter can't drastically change anyone's life, but it can surely give someone a perspective," reveals Paromita.
The letters have touched the lives of several 'strangers,' people who received a kind word when they needed one. From a woman who did not share her problems to anyone for nearly six months and then found courage in a letter to a man who stopped feeling ashamed for being vulnerable and crying in grief, several lives have been touched in every season.
So far, 140 letters have been exchanged, and by the end of November, Paromita hopes to clock 170 letters. If you wish to be a part of this amazing initiative, register here.
The letter excerpt and images have been sourced from Paromita.
---
Also Read: Written by Citizens, This Letter To a Thrissur Postman Will Leave You Nostalgic!
---
Like this story? Or have something to share?
Write to us: contact@thebetterindia.com
Connect with us on Facebook and Twitter.