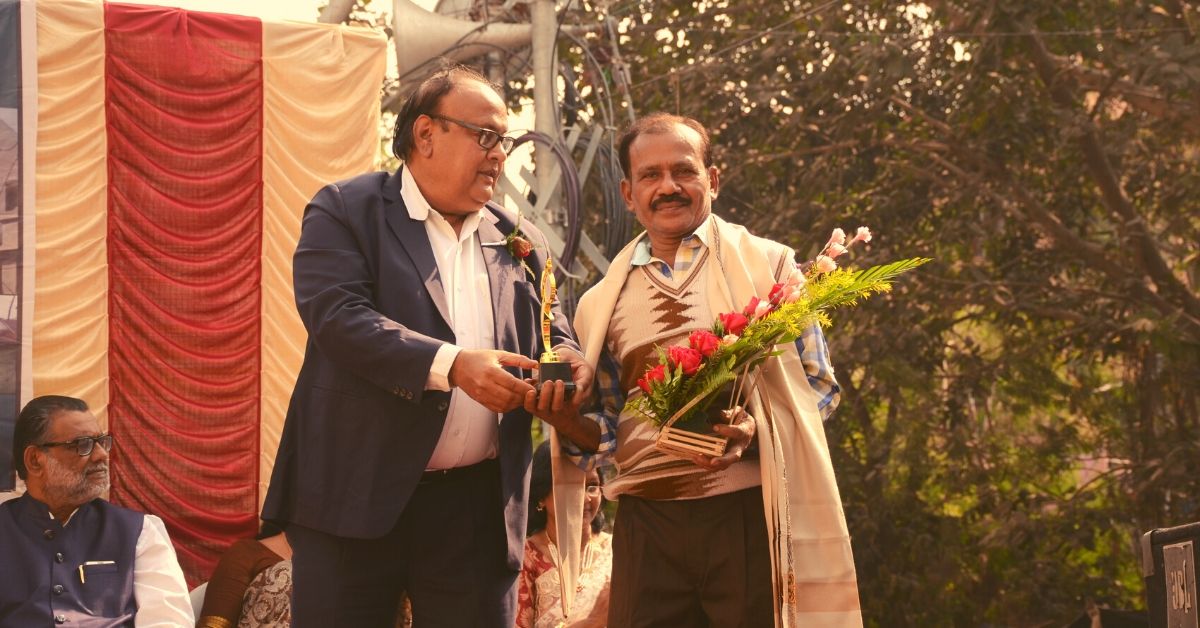 For almost 30 years Biswanath Naru, a.k.a 'Mastermoshai' ran his school for underprivileged children without electricity and benches. But his hard work and noble efforts eventually paid off!
Poverty stole his dreams of pursuing education. Unable to pay school tuition fee, he dropped out of school and became a fish seller to feed his siblings. But, since the last 40 years, Biswanath Naru has been splitting his daily routine between his work and his calling—imparting education to underprivileged children.
Hours before the City of Joy wakes up to see the mundanities of life pulling a veil over it old-world charm, 66-year-old Naru can be seen making his way through the over-crowded lanes of Patipukur fish market, lugging his insulated tub for a fresh stock of fish.
---
Give yourself a much-needed respite from air pollution with these respiratory nasal filters. They are perfect for individuals who wish to have relief from pollution, allergies, and asthmatics.
---
Later, he reaches his shop in the Dum Dum Park Bazar, Kolkata and has usually sold his wares by 10 AM. He packs up quickly and reaches Nandipur Swami Vivekananda Vidyamandir Primary School, on time, as he does not like to keep his students waiting.
Teaching young children Maths and Science is the highlight of his day. Naru spends the rest of his day either playing with them or taking extra classes for the ones who need special attention.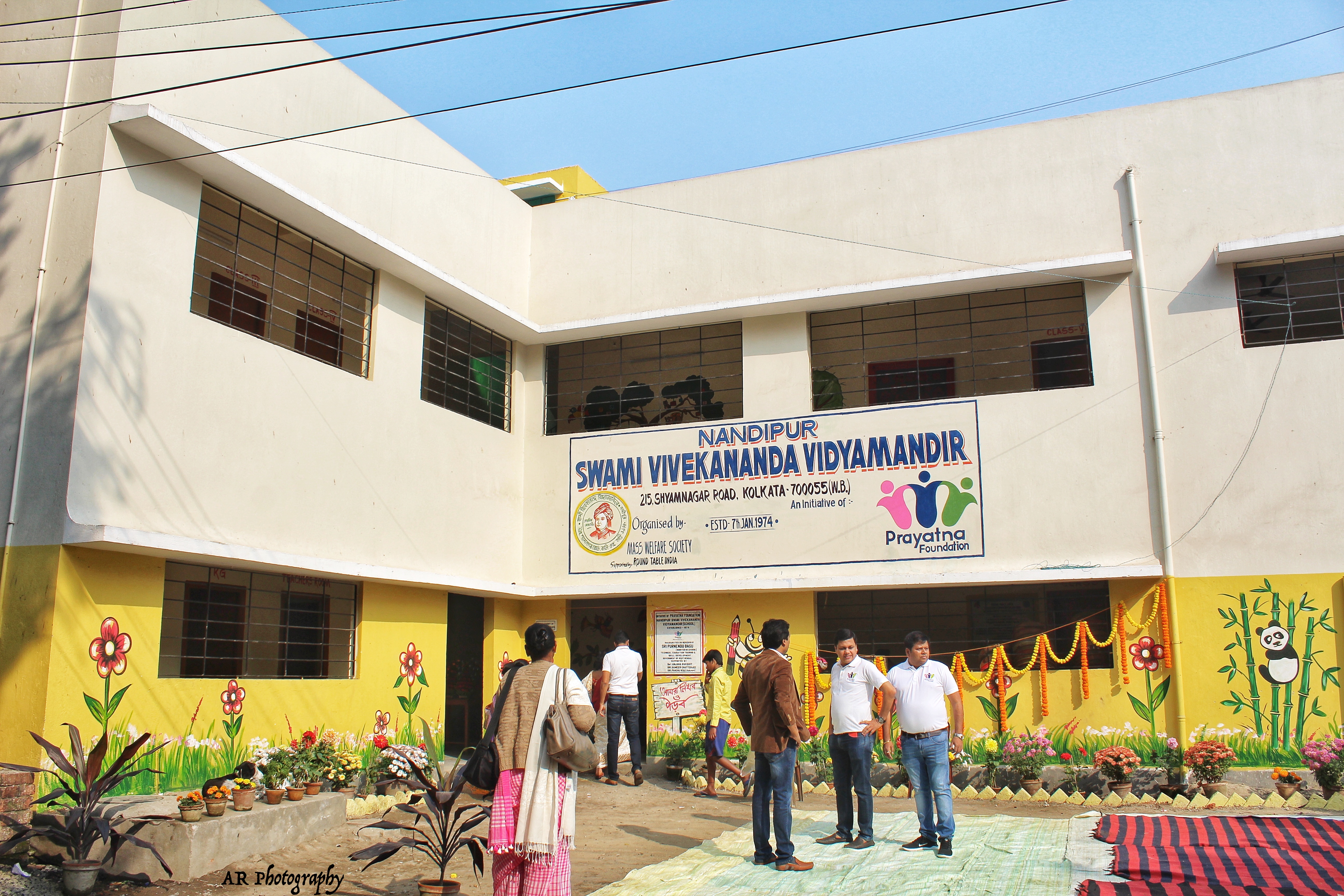 The Journey to Setting up a School
For the customers, he may only be a fish-seller but for his young students, Naru is 'Mastermoshai' (a more respectful and fonder version of Sir).
For more than four decades Naru's routine has not changed much. Waking up at the crack of dawn, selling fish, going to his school to teach his students and then going back home.
You may think 45 years is a long time to settle into a routine, Naru is quick to dispel the assumption.
"On some days, the responsibilities become challenging but one glance at the students, I am reminded of the bigger picture. Then, it all seems worth it," Naru shares with The Better India in a telephonic interview from the school's computer lab post school hours.
As he orders the children, who have stayed back for extra classes, to concentrate on their homework, Naru travels back in time and reminisces about the day the heavy rains flooded their one-room school with a tin roof.
"This was around the late 70s and we had just begun the class. Despite the rains, students insisted on continuing until the water percolated through the roof inside the small room. It was very reassuring to see their passion for education and that day, I became determined to turn the shabby room into a formal school," shares Naru.
A Mission Becomes A Milestone
Naru was barely six months old when his father passed away, leaving his mother in-charge of two children and the household. With no formal education, Naru's mother was forced to take up menial jobs.
Fortunately, neighbours were kind enough to fund Naru and his sister's education until class 10. Being bright and hardworking did not help Naru, as lack of money forced him to drop out of school and take up odd jobs, "It broke my heart but with no other choice, I started working in a fish shop."
For the 18-year-old Naru, providing education to underprivileged children became his life's mission. As funding their education was not a feasible or practical option, he decided to use his academic knowledge to teach kids from kindergarten to class four.
With help from benefactors, Naru secured a 100×20 feet plot and started the school.
"The room had no benches, fans or lights. All we had was a couple of donated books and six locals who volunteered to teach. We enrolled children of rickshaw-pullers, daily wage labourers and domestic workers," informs Naru.
The school took shape with financial help from Calcutta Urban Services and East India British Council, bulbs from a local grocery owner, fans from a bank, and monetary aid from several organisations and kind-hearted people.
Unfortunately, in the early 2000s, the school's activities took a serious hit when donations trickled out and Naru's earning bore all the expenditure of the school.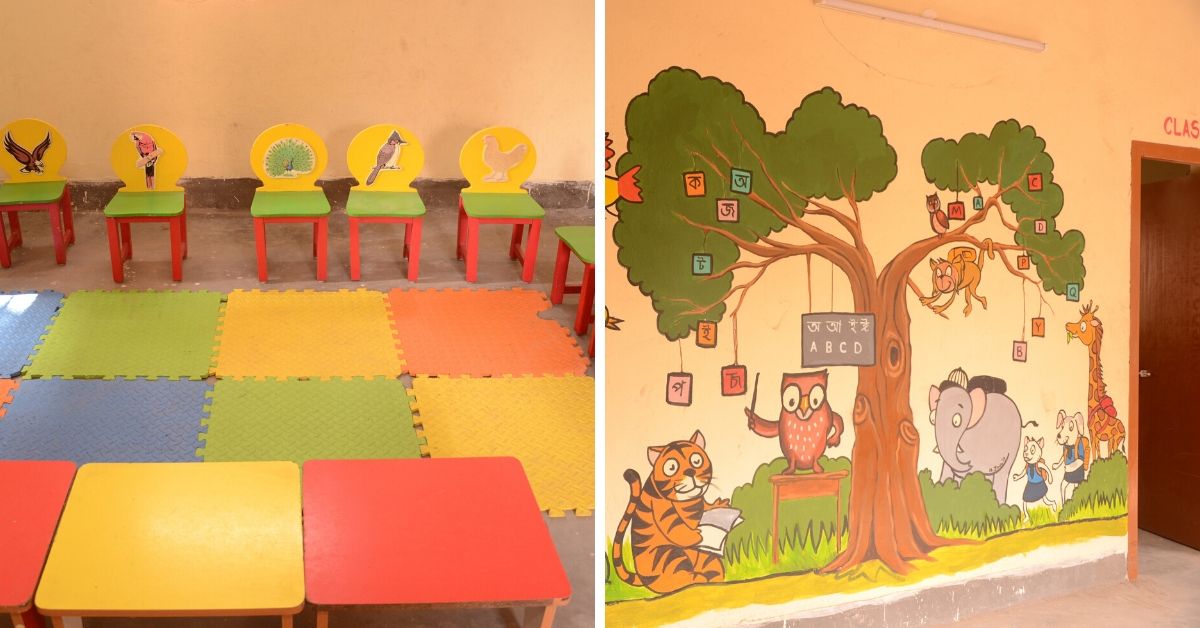 "That time we were paying Rs 50 per month to the teacher and the number of children also increased to 200. Since ours was not a registered school, we would not get uniforms, stationery and books from the municipal corporation. To meet the expenses, I shelled out more money from my income. I did face a backlash from my family, but there was no way I was going to shut the school down," he says.
Naru even tried his hand at registering for a government certification to access school aids, but to no avail.
Prayatna Foundation
Luckily, things changes eventually when city-based NGO, Prayatna Foundation stepped in.
"One of our team members bought fish from Naru and that is how we came across Naru's efforts. Before promising anything, we scrutinised the school activities carefully for almost over a year. It was very impressive to see how a fish seller was going out of his way for poor children when he was barely able to make ends meet at home," says Sneha Agarwal, CEO of Prayatna Foundation.
Before Prayatna came into the picture, Naru would spend close to 20,000 on books every year, "I would go to College Street and purchase second-hand state textbooks to match the school's syllabus with the state board," he says.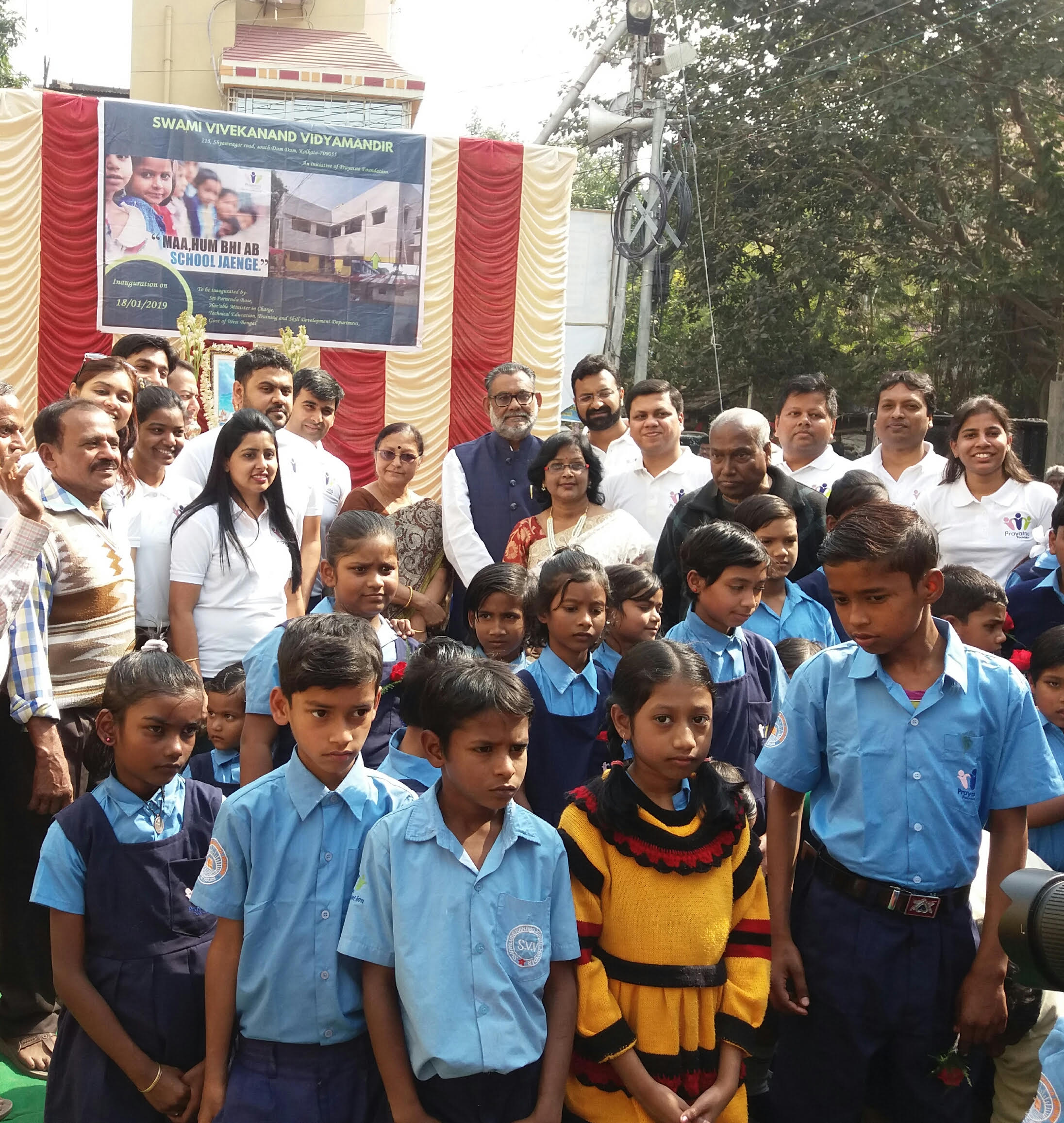 In 2015, the NGO agreed to expand the one-room classroom into two-storey school equipped with classrooms, computer labs and toilets. The NGO provides the necessary stationery and pays Rs 1,000 per month to all the five teachers including a volunteer from Prayatna. Recently, the NGO added nutritious mid-day meals to the students' school day.
"Being a man of dignity, Naru's only demand was to bring in school culture with uniforms. It took a lot of time to raise funds for building the structure but eventually, all the hard work paid off. Once the school was ready in March this year, we also started celebrating festivals and occasions just like it happens in other schools. "Prayatna is more of a lifestyle choice for all its members. In the name of philanthropy, charity or community service we are just fulfilling our responsibilities towards the surroundings we are living in," says Bishnu Kumar Bajaj, Co-Founder of the Prayatna.
Currently, there are 60 odd students at the school and the major reason behind the fall is the rise in free schools and the fact that Naru's school is not government-aided.
"Unlike earlier, now it is difficult for people to trust us. Some believe if its a free school, the quality might not be compromised. We are trying to change that image by trying to get a government certificate for the school. But it is a long haul," says Naru.
Prayatna is now helping Naru fulfil his non-academic vision of opening a vocational training centre for local women from underprivileged backgrounds and create a livelihood for them.
Naru belongs to a rare breed who refused to break down in the face of hardships and refused to break down and instead saw it as an opportunity to bring a difference in society.
If you wish to help Biswanath Naru, you can reach out to Prayatna Foundation here.
All the images are sourced from Prayatna Foundation
---
Also Read: This IITian's Free School For Poor Kids Won Him the President's Gold Medal!
---
(Edited by Saiqua Sultan)
Like this story? Or have something to share?
Write to us: contact@thebetterindia.com
Connect with us on Facebook and Twitter.