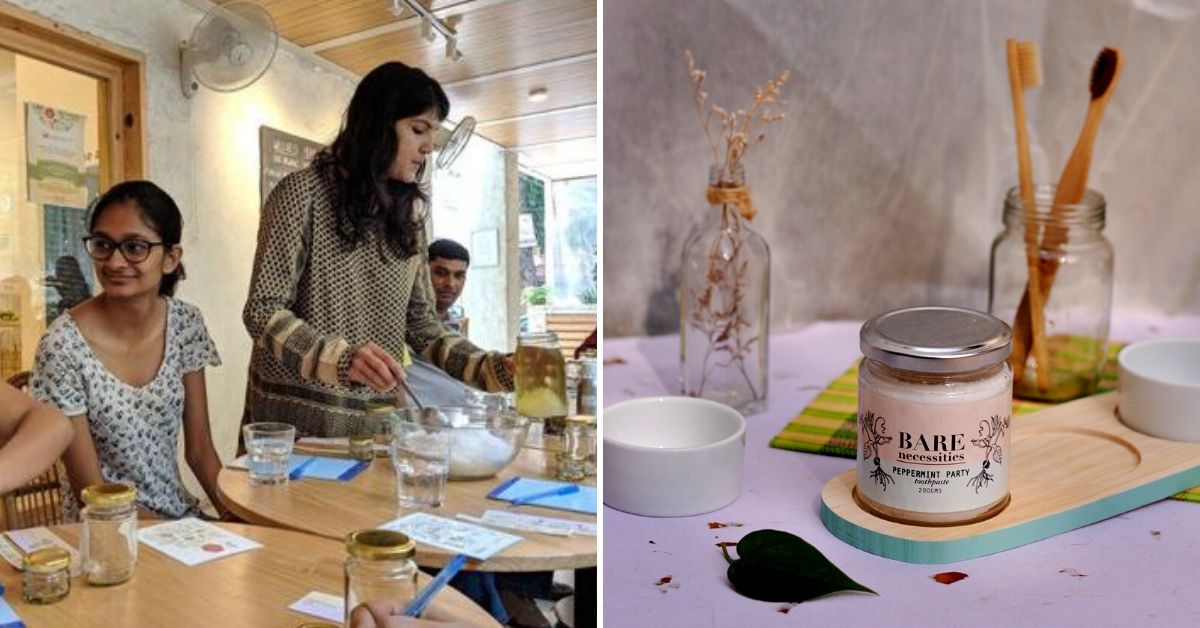 Several chemicals the names of which we can't pronounce or 3 ingredients that are easily available in your home. What would you choose?
When I read about making my own toothpaste, my first thought was "Too much work and time". My laziness won and I thought, might as well buy one from the shop. What Mehul Manjeshwar from Bengaluru's Bare Necessities told me blew my mind though. It hardly takes 10 minutes to make toothpaste at home!
Unbelievable, right? It takes more time to walk to a shop and buy one!
Click here to join the Bengaluru workshop and learn the art now!
Several chemicals or just three ingredients available at home?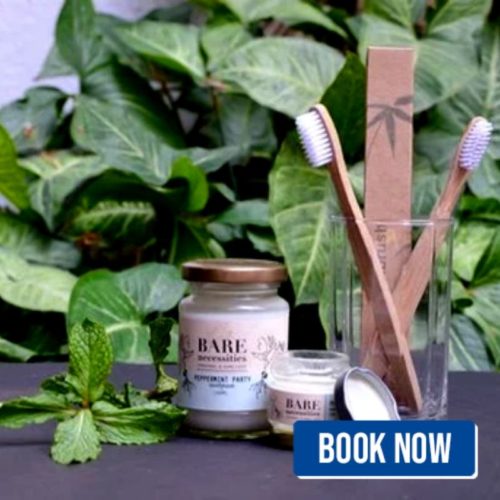 If you were to choose between these two options, what would you pick? Popular toothpaste brands contain compound chemicals such as propylene glycol, sodium lauryl sulfate, sodium saccharin and zinc citrate. Now most of us will have to google the uses and potential hazards of these ingredients and what we will find is that these chemicals may not be very dangerous in minute quantities, toothpastes sometimes come with the warning: consult a physician if accidentally swallowed or keep away from the reach of children. That's your cue to understand that toothpastes are not completely safe.
In truth, these chemicals simply make toothpastes taste better, give them a more colourful look or helps it foam. That's it. They hardly do any teeth cleaning or plaque preventing.
Invest just two hours of your time to learn how to make your toothpaste and never buy toothpaste in your life! Click here to book your slot in the Bengaluru workshop now.
About the facilitator from Bengaluru's Bare Necessities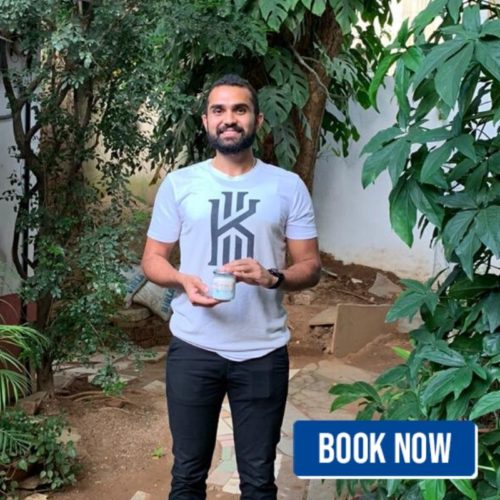 Always passionate about sustainability, Mehul completed his MBA in the field to learn about the life cycle of products and how everything, raw materials, distribution and finally consumption of the products, has an impact on the environment. "I realised that we need to find a balance between technology and non-conformism. It's not about giving up either side completely but about finding the best of both worlds," he shares with The Better India.
He spent years studying and volunteering his time for environmental causes in Canada, Costa Rica and Indonesia. When his parents retired, he shifted to Bengaluru. Just over 2 months ago, he started working for Bare Necessities.
You can join Mehul in his exciting workshop and he will help you unlearn all the misconceptions about toothpaste. No glitter, no glamour but a simple toothpaste that will help you clean your teeth without any chemicals. Click here to book your place now!
It takes you more time to buy a toothpaste than make it: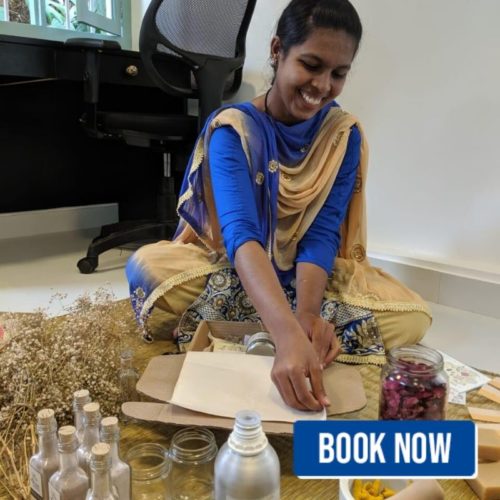 Baking soda, coconut oil and peppermint essential oil – three ingredients that are easily available and just 10 minutes of your time. That's all you need to make your own toothpaste. "When one thinks of a zero-waste lifestyle, the initial thought is that it will be expensive. We want to shatter this misconception. While baking soda and coconut oil are readily available in any kitchen, one small investment of peppermint or any other essential oil can get you your own toothpaste," says the 26-year-old who will be conducting the workshop.
Of course, you can choose any other essential oil according to your taste. Mehul has been using handmade toothpaste for the past 3 months and he says the homemade toothpaste works just as well as any. And that means that you are spending more time and money and adding to plastic waste for an item that you can easily make in your kitchen.
"The coconut oil soothes your gums, the soda cleans teeth and the essential oils add to the flavour. We recommend that the paste be used within 3-5 months of preparation only because we add no preservatives to it. Once you realise how easy it is to make, store and use this toothpaste, you will never go back to the chemical-infused, plastic-packed paste," he assures.
Wait no more! Book your place in the Bengaluru workshop before the slots are full. Click here to sign up now.
---
Also Read: Try These 5 Handmade Cosmetics to Detox Your Skin of Harmful Chemicals!
---
(Edited by Saiqua Sultan)
Like this story? Or have something to share? Write to us: contact@thebetterindia.com, or connect with us on Facebook and Twitter.