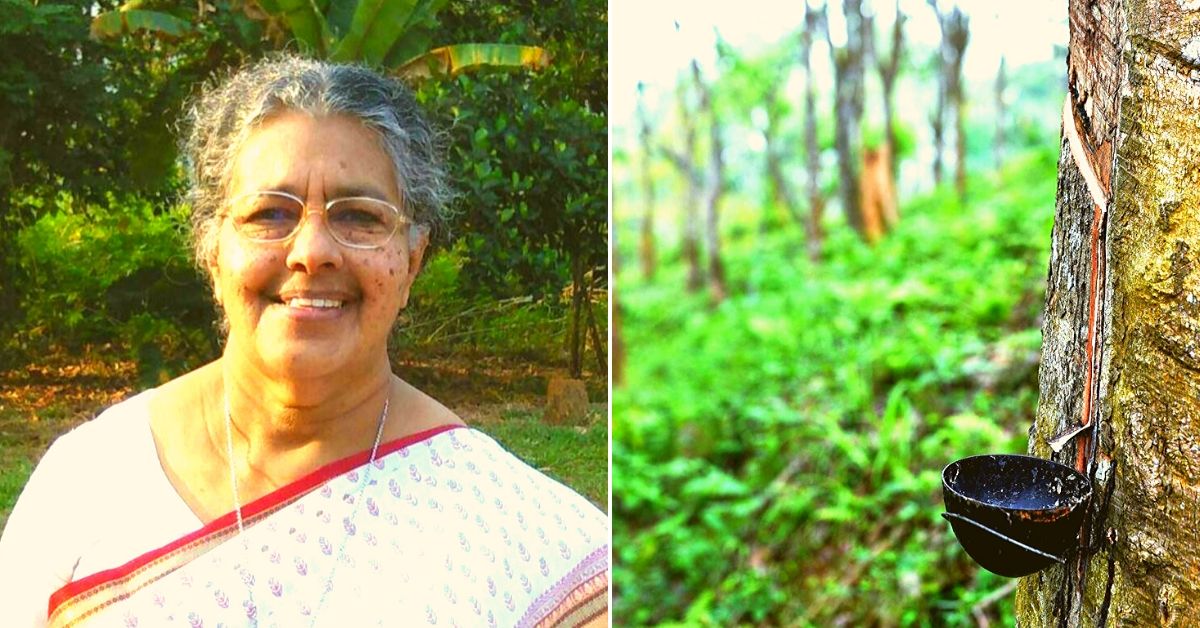 Over three decades, 77-year-old Rose Kayathinkara has liberated farmers from the clutches of money lenders and middlemen, and brought prosperity by introducing rubber plantations to this fertile land.
There are a handful of people who have travelled miles away from their homes to bring hope and prosperity to communities living in forgotten corners of this country.
One such woman is Sister Rose Kayathinkara, a 77-year-old nun from Idukki district in Kerala, who has, over four decades, liberated farmers in North Garo Hills of Meghalaya from the clutches of money lenders and middlemen, brought prosperity by introducing rubber plantations to this fertile land and established the Mendipathar Multipurpose Co-operative Society (MMSC), which offers livelihoods and sustenance to hundreds of Garo tribal families.
---
Five Lentils Melange also known as 'Panchratna Dal Khichdi' is a unique and popular North Indian dish. Add this protein food to your daily diet to lead a healthy life! By opting for this 100% natural product, you are choosing the best for you!
---
On 2 October 1977, following her course in social work from Bhopal University, Sister Rose first landed in Garo Hills as a member of the Medical Mission Sisters, a religious congregation of women in the Roman Catholic Church. Her work began in the Rajabala area of West Garo Hills, where she saw people living in poverty, ironically on a land as pristine and fertile as she had ever seen.
Working there for seven years, she was involved in a whole host of what she calls "socio-economic and sustainable development" initiatives.
"Through our time there we introduced several community development initiatives like children's creche programmes and nutrition programmes, besides enhancing livelihood options for locals by promoting their farm produce and livestock output. We saw some improvement there, but it was not upto the mark. In hindsight, we brought no significant changes in the lives of people," says Sister Rose, speaking to The Better India.
Finishing seven years there, she was transferred to Mendipathar in present-day North Garo Hills district (it was only in 2012 when a new North Garo Hills district was carved out) in 1984, which is 225 km away from Shillong near the border with Assam. The district's local economy depends on agriculture and allied sector. Industry is virtually non-existent in these parts.
Following the transfer, it dawned upon her that no development initiative could affect positive changes in the lives of those people unless they receive fair remuneration for their produce.
Tapping into the idea of generating real income for these farmers, she proposed the idea of undertaking rubber plantations in the region. "The acres of uncultivated fertile land inspired me to encourage farmers in North Garo Hills to undertake rubber plantations. Similar to Kerala, everything grows here like tapioca, arecanut, etc. I thought why not rubber plantation, which brought significant returns for farmers back home. That could help the people," recalls Sister Rose, whose father was a rubber plantation farmer.
However, convincing local farmers to take up rubber plantations was a difficult process for primarily two reasons. "People here only did jhum (shifting) cultivation, primarily growing paddy intermixed with different crops like turmeric and arecanut. Although jhum was sustainable back in the day, the increase in population rendered it unsustainable. Moreover, they were concerned about the rubber crop's long seven-year gestation period," she recalls.
"We had to convince the Nokmas (village headman), who oversees the distribution of community land for various purposes. Convincing them was a challenge because they held suspicions about our motives. With support from the Rubber Board, a statutory body under the Ministry of Commerce, we took local farmers to Kerala in 1987 to help them understand the benefits of rubber plantations. Once they returned from the visit, they appreciated its importance and distributed land for it," she says.
"My conviction was that poverty in Garo Hills could not be eradicated unless the people were provided a fair price for their farm produce. I helped 500 families in 21 villages to plant rubber with the help of Rubber Board from 1986 to 1990," she adds.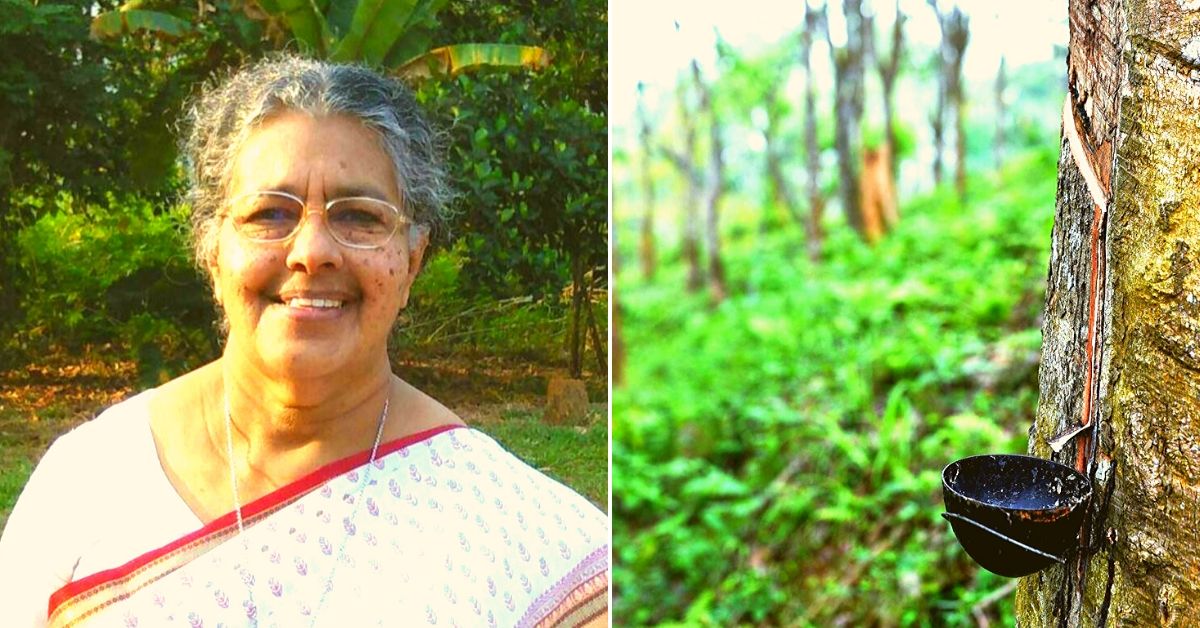 It was a herculean task to convince the farmers to change their mind set from Jhuming to plantation but they were asking what they would eat if they carried on with it. Once they reaped the benefits, however, their perceptions changed and the people in Garo Hills started rubber plantation.
Nevertheless, the effort to obtain fair prices for farmers took a little longer.
"In fact, one of the traders had told me that whatever I had done for farmers was going to the middlemen. See, this is a systemic problem that takes years to uproot. For years, people have been treated very badly. They have been exploited by businessmen and moneylenders due to the lack of a proper marketing system. They do not get a fair and reasonable price for their farm produce. They get only ⅓ of the actual price for their farm produce at the time of harvest," claims Sister Rose.
In 1997, she approached K J Matthew, the chairman of the Rubber Board, who suggested starting a cooperative society. Finally, in May 1997, the society was born with 35 members to liberate rubber growers from the clutches of moneylenders and middlemen, while urging Matthew to assist with the marketing of their produce.
Prior to this intervention, the rubber growers got less than Rs.15 per kg when the actual price was Rs 40/kg. They were now getting Rs 35 per kg – more than twice of what they were earlier receiving. With the news going viral, the next few months saw people coming in droves with rubber sheets and scrap from different districts. The Society pays to the farmers as per the published Rubber Board price.
In December 1998, the Society was registered under the Meghalaya Cooperative Societies Act (1971) under the name of Mendipathar Multipurpose Cooperative Society. Upon registration, the Rubber Board gave Rs 3 lakh refundable share contribution which facilitated their work.
Today, the Society has 265 members and 55 employees. With five branches across the Garo Hills, in the 2017/18 financial year, they posted a turnover of Rs 22 crore. Another critical intervention was rolling out a thrift savings scheme, which the MMCS introduced in 1998 to help the locals cultivate saving habits and avoid the pitfalls of approaching moneylenders. Thus far, the society has received deposits of nearly Rs 1.5 crore from more than 1,000 depositors, which fetches them dividends as per the share they have deposited.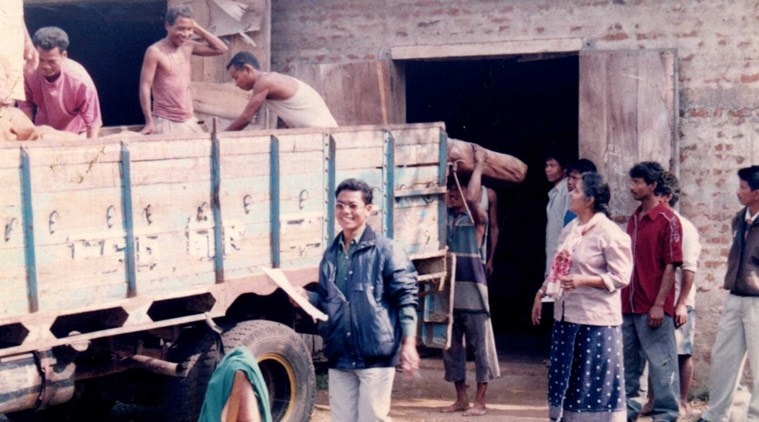 "Besides buying their rubber produce, we also help give training for processing and planting. We created a market for their rubber. We supplied farm inputs for them and ensured transparency in pricing. Over many years we gained their trust and they were convinced that we weren't out there to prey on them," she adds.
Beyond the collection of rubber sheets, the cooperative also does a whole lot more—operate an affordable daily provisions store, help farmers engage in various livestock initiatives, besides conducting training programmes. And that's not all. They have also facilitated the formation of more than 150 self-help groups across 30 remote villages, helping them strive towards sustainable development, besides conduct vocational training programmes as well.
The effects of her work have been felt in the district.
"The MMCS has done some great work, particularly in entrepreneur development. Initially, she started with rubber, following which she has gone into poultry farms, piggery, dairy, organic farming of paddy and vegetables. Recently, they were also helped to plant about 9000 coconut in 16 villages to encourage multi- crop and protect the environment from the monocrop of rubber. Recently, they were also trying to plant coconut too. They also conduct training programmes for farmers and SHGs to encourage entrepreneurial skills by training them giving them better exposure. With nearly all labour from local areas, the Society has done a good job in training them," says Sibhi Chakravarthy Sadhu, the Deputy Commissioner of North Garo Hills.
---
Also Read: Meet Ram Singh, the Meghalaya IAS Officer Who Won the Internet For Literally Walking the Talk!
---
"Since the district's economy is predominantly driven by agriculture, the avenues for income generation were less. But by introducing rubber cultivation here, producing rubber sheets herself and getting farmers a better price as per the Rubber Board, she has ensured that they are getting a fair deal besides creating a regular source of income generation for them. We can clearly see the growth of rubber plantation in this district because farmers knew they had an assured market and income for their produce. What this also did was create a lot of other direct and indirect employment opportunities along the way as well," adds Sadhu.
Speaking to The Indian Express, Jengseng Marak, who was earlier a daily wage worker before being introduced to rubber farming, says, "Sister Rose's initiative to introduce rubber cultivation among Garos has significantly improved our lives." Today, Marak is the owner of a house, vehicle, and is currently involved in the arecanut business, the Express report adds.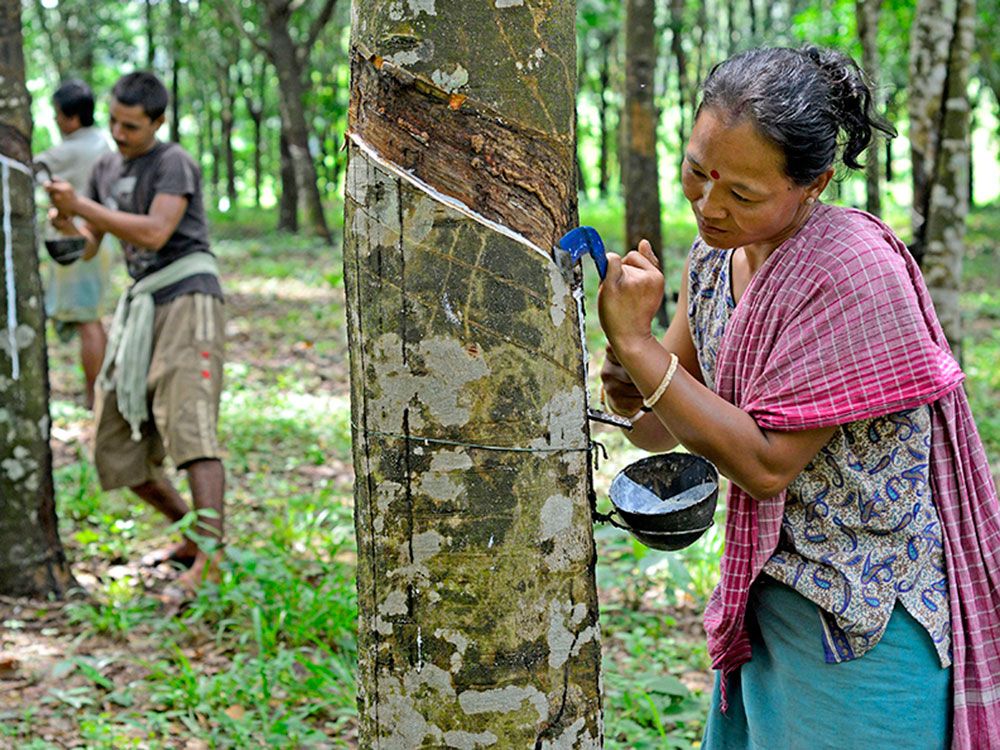 Nonetheless, spending over three decades in this remote corner of Meghalaya, which was once a hotbed for militancy, has not come without its challenges. Her journey into entrepreneurship wasn't looked upon favourably by the Church, and there was a failed kidnapping attempt in 2012. The incident was seen as blowback for her work in essentially getting the middlemen out of the way. She was given police protection for a brief while following the incident.
None of this stopped Sister Rose in her pursuit of making lives better. The MMSC is also working with the district administration on a whole host of other projects even today. According to Sadhu, both the MMSC and district administration help each other in this regard.
The present focus is on formation of Farmers Producers organization in the rural villages and value addition of local products and underutilised fruits such as jackfruit, pineapple, mangoes, leeches, guavas, besides arecanut processing.
"She is in her 70s today, but I can still see the same kind of energy and enthusiasm. For me, that's the ultimate driving force behind her work," says Sadhu.
(Edited by Saiqua Sultan)
Like this story? Or have something to share? Write to us: contact@thebetterindia.com, or connect with us on Facebook and Twitter.
We bring stories straight from the heart of India, to inspire millions and create a wave of impact. Our positive movement is growing bigger everyday, and we would love for you to join it.
Please contribute whatever you can, every little penny helps our team in bringing you more stories that support dreams and spread hope.