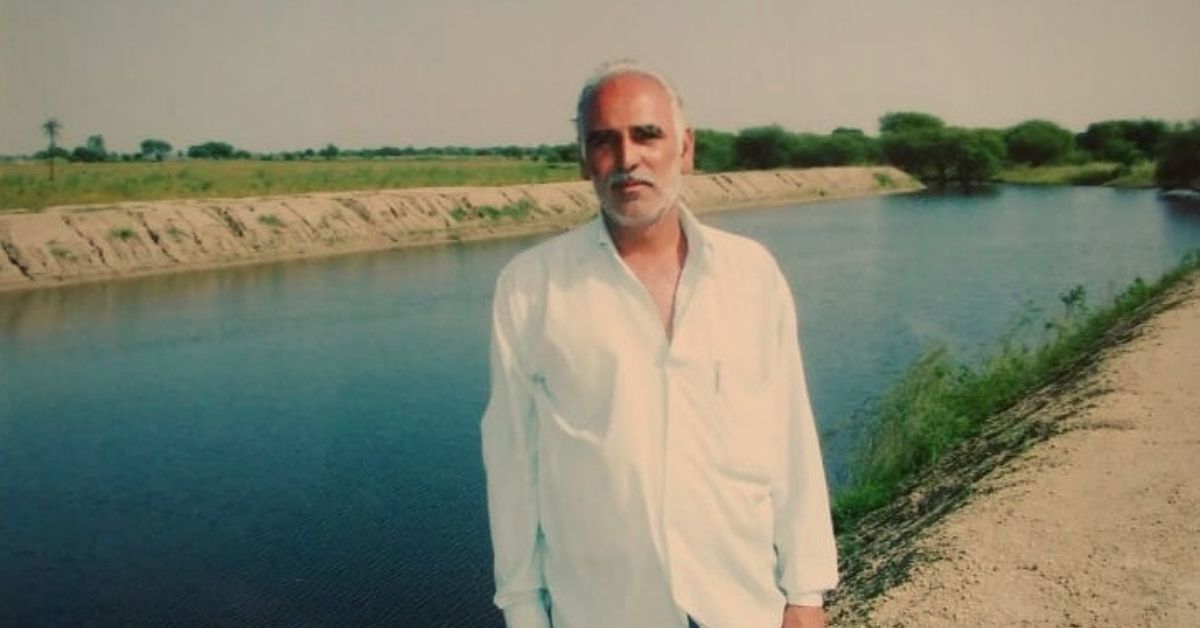 Villages, once living a parched reality, are now lined with pucca roads, thousands of tube wells and expensive cars, all thanks to the Dewas model. Now there are more than 16,000 ponds spread across 60-80 acres of land in Dewas, with over 1000 farmers earning more than Rs. 25 lakhs a year.
As the puffy bouquet of clouds begin to move away, revealing a glistening shaft of sunlight, Pop Singh stands at the edge of his farm with a look of satisfaction. At a distance lies his secret to happiness, a huge man-made pond in the midst of his 56-acre farm land. Today, all of it belongs to him – the land, the crops, the thousands of gallons of rainwater and a content life, and all this has been made possible by an IAS officer and his water-harvesting model to quench the thirst of many drought-prone villages.
Pop Singh recalls how, just a few years back, this turn of events would have been impossible, especially after he was literally thrown out of a bank for having asked for a loan to dig up a pond! At the time, his village, located near Dewas, Madhya Pradesh, had been reeling under decades of parched reality, just like its neighbours. With more than half of his fields lying to waste due to lack of water, he was desperate for a miracle.
---
What if you could get rid of your waste and get chic collectibles in return? Here's an organisation, which does just that- making home decor and utility products out of solid waste.
---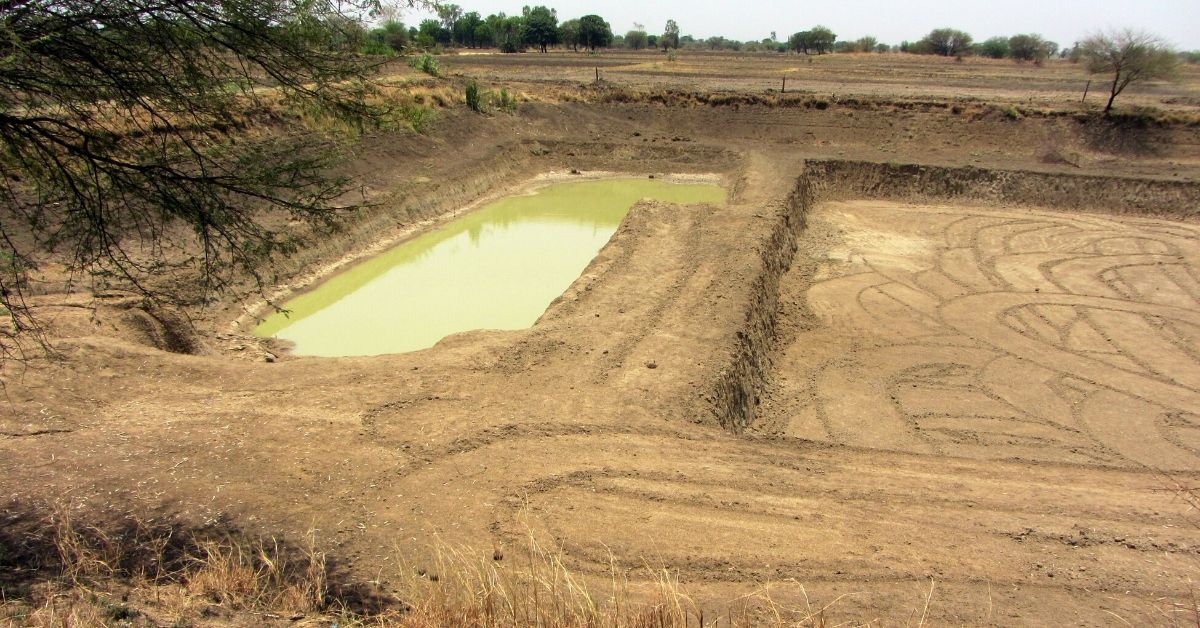 A miracle came in the form of a smart solution – to build ponds to trap the monsoon waters for irrigation, implemented by a new District Collector (DC). But, one might ask, what's so special about this method that has been employed by agriculturalists for the past many decades? The answer lay in execution and approach, replies the then DC of Dewas, Umakant Umrao.
"I had a number of focus areas planned when I came to Dewas as a District Collector. I wanted to start with reforms in education and health, but on arrival, I realised that there was a larger problem looming over the region. The area had been experiencing rain deficit for the last three years. From every formal to informal meeting I had in the first week, everyone pointed out the issue of the lack of water. Dewas was perhaps the first district in India, where water was brought in a train. This was much before Latur," says the IAS officer.
His challenge was to find an economically viable and sustainable solution to Dewas' water woes.
Umrao found such a solution that, today, has resulted in more than 16,000 ponds spread across 60-80 acres of land in Dewas, and over 1,000 farmers earning more than Rs 25 lakhs a year. Additionally, Dewas has not only seen a speedy rise in its ground water level but has witnessed a 20-fold increase in irrigated land – from a mere 18,000 hectares to more than 4 lakh hectares.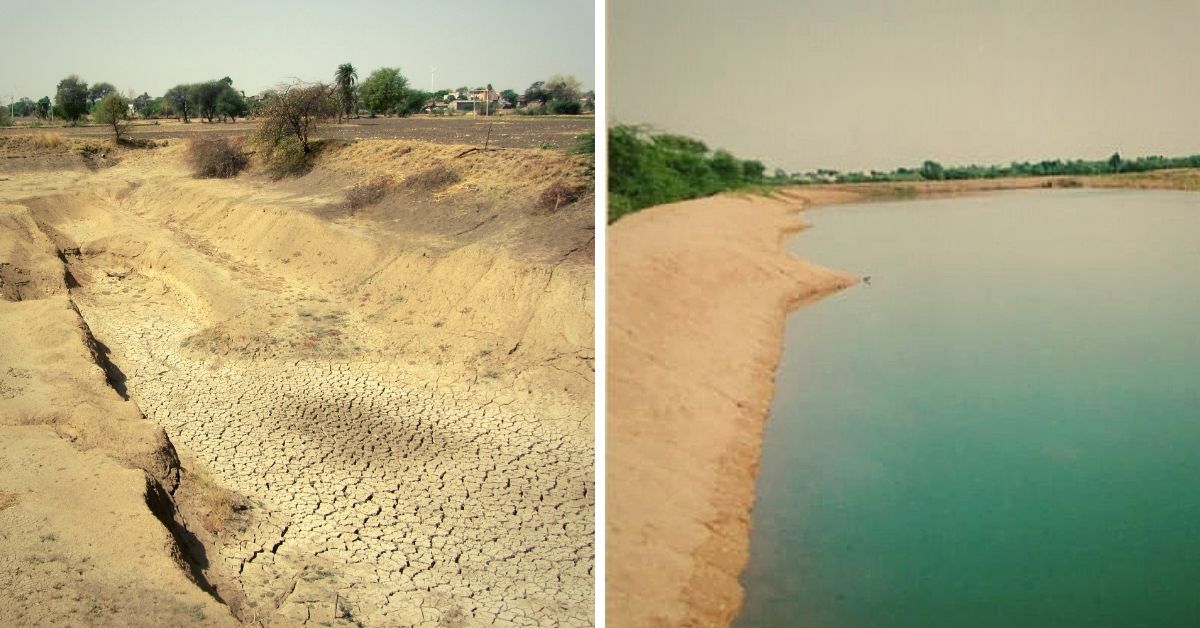 The IAS Officer and his Dewas Model
An IIT-Roorkee Civil Engineering graduate, who had also studied Economics, Umrao had the perfect plan for Dewas' transformation. And, that started in 2006 with 40 large-scale farmers.
"Being an engineer as well as a farmer's son, I could understand the problems of the farmers on an organic level. So while devising a scheme for them, I decided to look at the pond building solution from a business perspective. The end goal was to conserve water and make farming sustainable for them, but pitching it that way might not have worked," explains the IAS officer.
Umrao furthers informs, "For a long time, water conservation has been approached from a perspective of civic duty, I wanted to give it a little twist by bringing forth the angle of a business model for farmers. That's why we rejected the slogan on the lines of 'Jal Bachao Jivan Bachao', and instead introduced, 'Jal Bachao Labh Kamao'.
The idea was to develop an economically viable model for large-scale farmers who could invest in building a pond in only 10th or 20th part of their farmland. The water collected in these ponds for irrigation purposes would then not only benefit them, but also the small farmers around. So, by calculating the need of water required depending on the farm size, the officer made personalised proposals for digging ponds.
"Big farmers usually use 90 per cent of the water available in a region, and by motivating them to recharge the ground level through these ponds is one of the swiftest methods of conserving water. It also works like a natural cycle of social justice, where they give back to the region what they had used for years. Also, these farmers with bigger land holdings were in a better position to invest in building ponds and become role models to smaller and marginal farmers," adds Umrao.
So, the next step of the Dewas model was the creation of Bhagirath Krishi Abhiyaan (named after the mythological water hero Bhagirath who brought down the Ganges to the earth), by transforming the farmers into role models or agents of change.
Pop Singh was one of the first in this movement of transformation.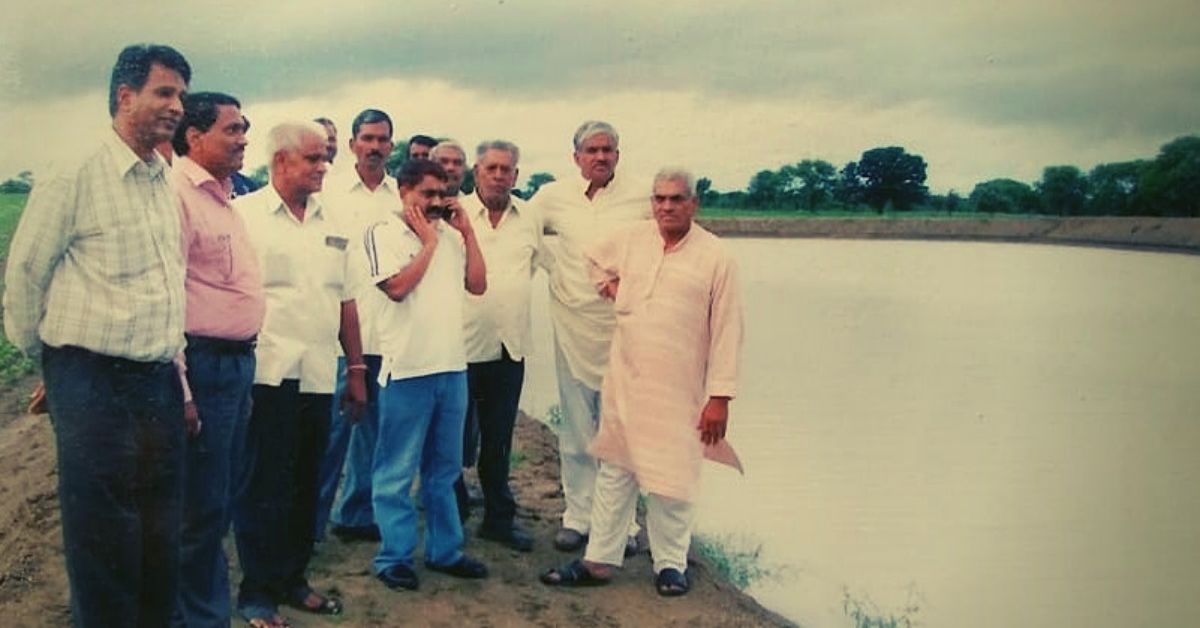 The Challenges
Umrao recalls that he faced a number of hurdles on the way. The first one was getting a loan. At the time, getting a bank loan to dig a pond was something no one would have imagined.
"I was the one to send Pop Singh to the bank for a loan. But, after he was literally thrown out and insulted, I intervened and was told that no bank in the country had, until then, offered loans for digging ponds. Finally, another bank agreed but at a prime lending rate of 17-18 per cent. Pop Singh agreed, and in a few years, not only did he pay it all off, but his income grew from a few thousand to almost Rs 40 lakh a year," says Umrao. He adds, that digging for the smallest pond (minimum half a bigha) would be an investment of about Rs 1.5 lakh or Rs 2 lakh.
Another aspect that IAS Umaro concentrated was to ensure a shorter break-even time period. According to him, for projects like these it usually takes 20 years to breakeven. "But, I wanted to ensure that they get the returns in less than 3 years. For that, the scheme helped the farmers take three crops instead of one. Also, the continuous recharging of the groundwater helped them to fight drought effectively," he says.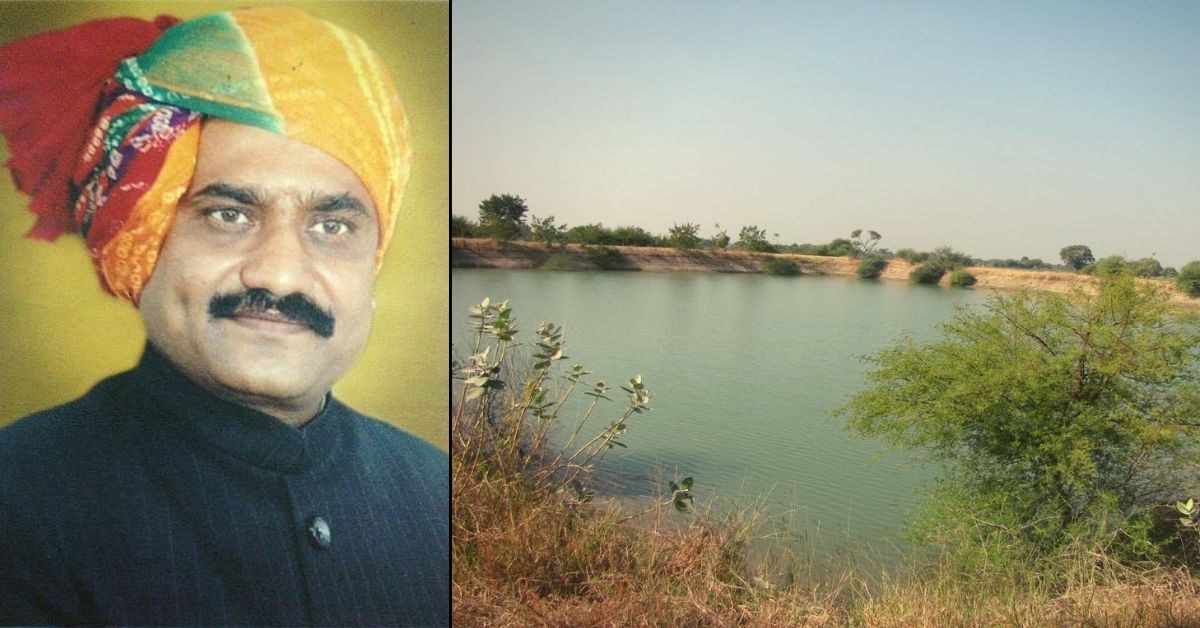 A Succession of Successes
Pop Singh's success story, one of the firsts then, resonated with thousands of other farmers in the region. Not only did his pond end water scarcity in his area, raise the ground water level, but also motivated other large farmers to join in. Soon word spread to nearby districts like Vidisha, Ratlam, Mandsaur, Ujjaina and Raisen, where farmers adopted the same model. Seeing the success rate, more banks began to provide loans to smaller farmers and at lower rates as well.
"Now, when you enter the villages in the area, it's a surprising sight to behold. From thousands of functional tube wells, pucca houses to expensive cars, these villages are filled with signs of prosperity," adds Umrao.
Further, owing to its transformed ecosystem, these villages have emerged to become hotbeds for migratory birds like Siberian cranes, butterflies, etc.
Since then, IAS Umrao has been sharing this model with other states as well, including the drought-prone Bundelkhand area in Uttar Pradesh, and Marathwada in Maharashtra. Meanwhile, other regions like Latur and Chandrapur have already adopted it.
Its success motivated the Madhya Pradesh government to create mass impact in 2008 by adopting the Dewas model under the name, Balram Talab Yojana. In 2011-12, it was selected by the United Nations as one of the three top water management practices globally!
"People don't realise this, but land is not the most important element for farming, its water. And, adequate supply of water can truly transform lives. Dewas is a living example of how years of environmental degradation can be healed with the right approach, innovation and perseverance," concludes the water warrior of Dewas, IAS Umakant Umrao.
---
Also Read: This Architect's Low-Cost Algae Wall Filters Polluted Waters With No Chemicals!
---
(Edited by Saiqua Sultan)