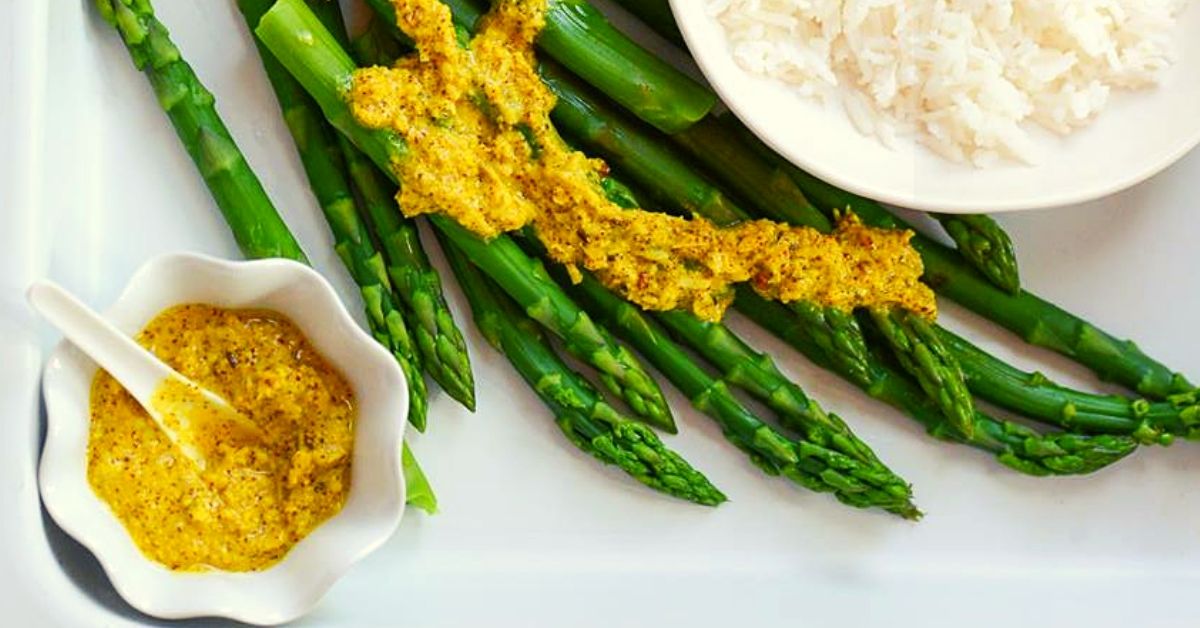 A fixture in Bengali households for decades, this potent, punchy condiment is not your usual mustard sauce. Little wonder it's becoming a culinary darling in gourmet kitchens across the world! #FoodSecrets #EdibleHeritage
On a damp Sunday, with the sun shrouded under a sky full of humongous grey-tinted clouds, a gloom spreads through the air. Even a hot, piping cup of tea with onion fritters doesn't seem to do the trick.
But, just before melancholia threatens to set in, a sharp fragrance of crumb-coated fish cutlets dropping into a pan of hot oil comes to the rescue.
It's not so much about the beautiful and crisp cutlets, as it is about what accompanies it⁠—Kasundi, a big dollop of grainy golden wonder.
---
Craving to taste the punchy wonder of Bengal's mustard pickle? Try this 100% natural variety with a mango twist. 
---
A dangerously delicious culinary bomb of flavours, Kasundi is not just another mustard sauce, nor a preserve for the faint-hearted. It is well-deservingly the queen of pickles, and Bengal's prized possession!
Yes, pickle. Kasundi deftly dwells in a myriad of culinary realms and its multifaceted avatar allows it to be a sauce, pickle and even an ingredient, all at the same time!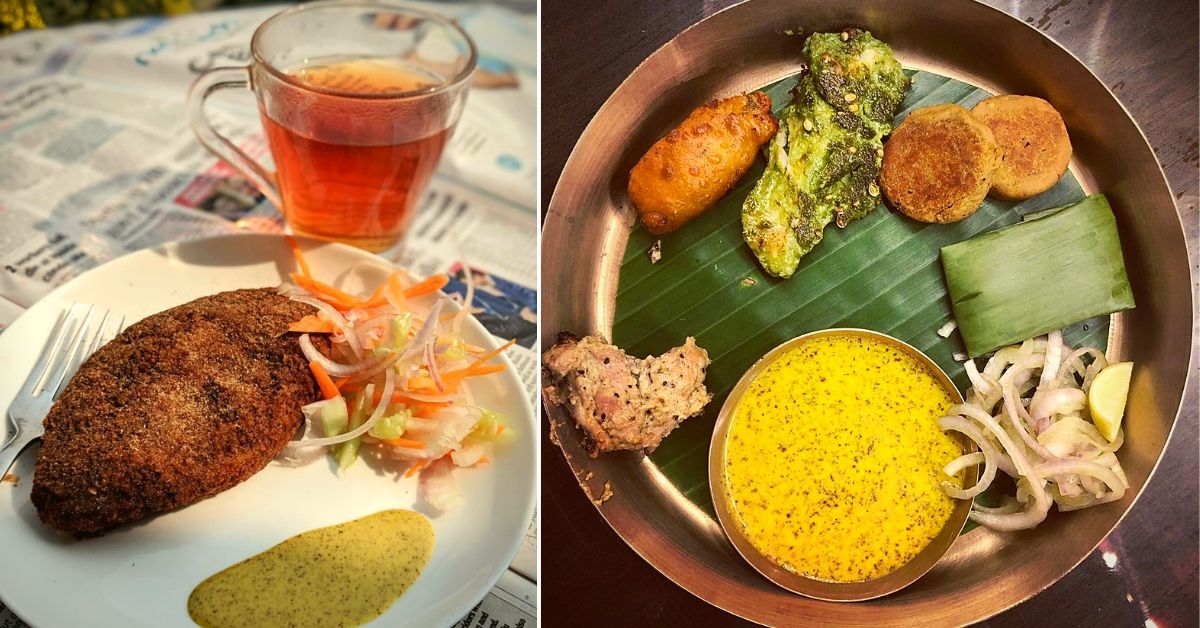 Be it the beautiful symphony that it creates when mixed with a gorash (morsel) of panta bhaat (fermented rice), the explosion of spices when dunk into with a chunk of fish or meat kabiraji, or the titillating duet it plays when used as marination or gravy in your usual non-vegetarian dish⁠—Kasundi is sharp, loud and in no way close to its subtle and sweet Western cousins.
The stuff of legends, a spoonful of good quality Kasundi in the mouth is known to lead to watery eyes and clear any nasal congestion instantly. The only other food item that can probably deliver a similar punch is wasabi paste.
Today, after having thrived within the borders of Bengal, amongst generations of families and roadside telebhaja (fried snacks) shops, Kasundi has successfully made its debut across international restaurants and supermarkets, steadily multiplying its fanbase.
And, while the world goes gaga over this wonder sauce, let's take a few steps backwards, and trace the origin of Bengal's food legend!
Meet the Queen of pickles
A sauce made by fermenting mustard seeds, Kasundi was initially used as a type of achar (meaning pickle and ritual), that could survive all seasons, even over two decades, if stored in the right conditions!
But, it is the preparation of this Kasundi achar, which makes its journey even more interesting.
A highly auspicious ritual, Kasundi-making would usually begin in the month of Magh (January to February), the mustard harvesting time.
But, pickle-making had to be done in a certain chronology as per the harvest⁠—first Kul-er achar (Jujube berry pickle), followed by Tentul-er achar (tamarind pickle), mango and finally the mustard, just before the monsoons arrived.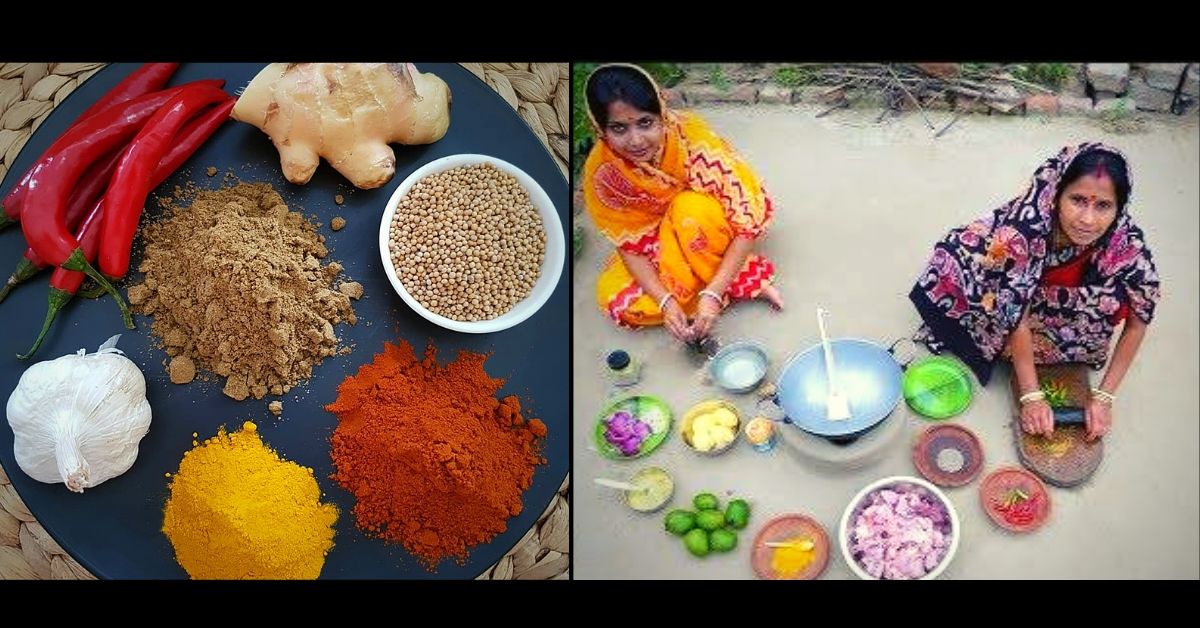 Unfortunately, it was also entangled in an orthodox caste-based and patriarchal cultural set-up.
As per the rituals which highly emphasised on maintaining its purity, only Brahmins were once allowed to prepare the auspicious food.
While women would only be allowed to wash and dry the seeds, the men then prepared the rest of the recipe. Also, owing to several social taboos and conservative ideas of purity, menstruating women and widows were never allowed to touch the pots or bottles kept for fermentation.
Additionally, families who had endured a tragedy while preparing Kasundi in the past, were barred from performing the ritual.
This aspect of purity would then extend to further strictures around its consumption. For instance, Kasundi was once strictly served with vegetarian dishes only. Any contact with 'polluting' foods like meat, fish or eggs was considered blasphemous.
But, decades later, thanks to social reforms, these exclusionary measures are now a thing of the past!
Not the usual mustard sauce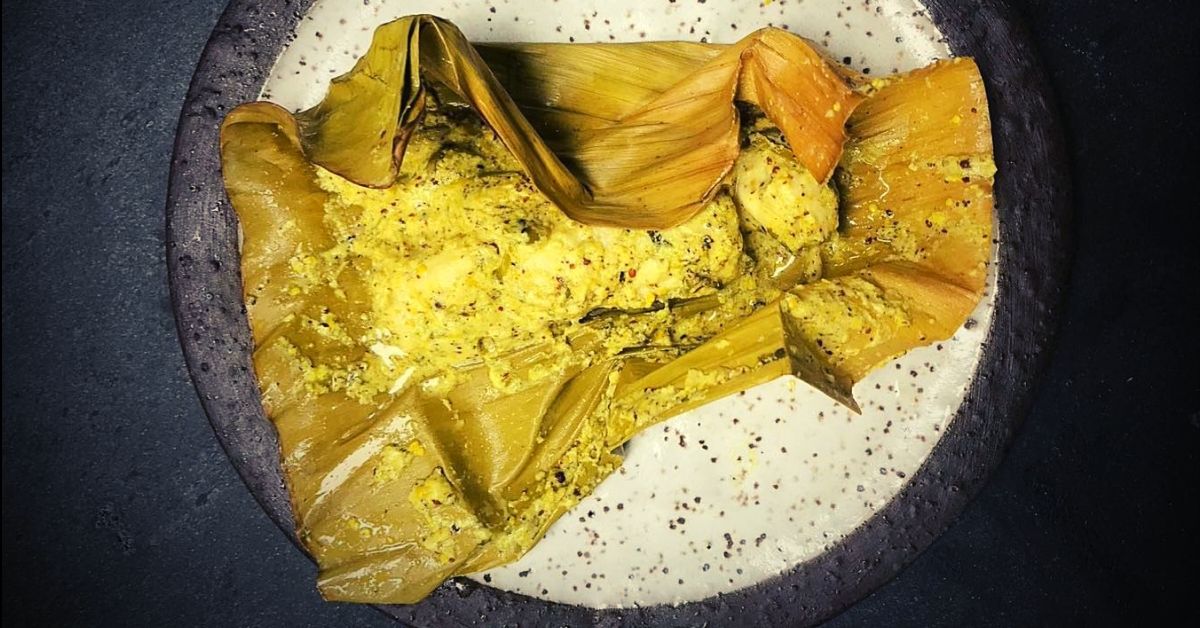 Beyond its socio-cultural significance, Kasundi's pure and unique taste would largely depend on the unique combination of indigenous fruits and dried greens in the recipe. Additionally, what sets apart Kasundi in general, is that every family has its own recipe and ritual.
For instance, in some recipes, dry, ground mustard with or without mustard oil would be pickled along with dried greens like coriander, pudina and amrul.
Then there were those which would also combine the mustard powder with salt, dry chillies, turmeric and mustard sauce. Some others added dried and ground spices like kalonji (Nigella seeds), jeera, fennel, ajwain, methi, cloves, green and black cardamom, radhuni (wild celery seeds), pippali (long pepper), kebabchini (cubeb pepper), dried mangoes and tamarind, dried berries, jaiphal (nutmeg), javitri (mace), and tamarind.
Another variety included 'Gota Kasundi', which was a dry mixture of various spices and dry ground fruits, sprinkled as an ingredient in vegetarian dishes, to enhance their flavour.
While these versions are traditional to Bengal, the more popular one is locally known as the Jhal Kasundi (fiery and spicy Kasundi).
It is usually made of dry ground mustard seeds, both black and yellow, mixed with water, salt and 12 types of spices like turmeric, dry red chillies, coriander, bay leaf, pepper, ginger, cumin, fennel, cinnamon, radhuni, green cardamom, kalonji and javitri.
Once this mixture is ready, the next step is to add green mango paste as a souring agent.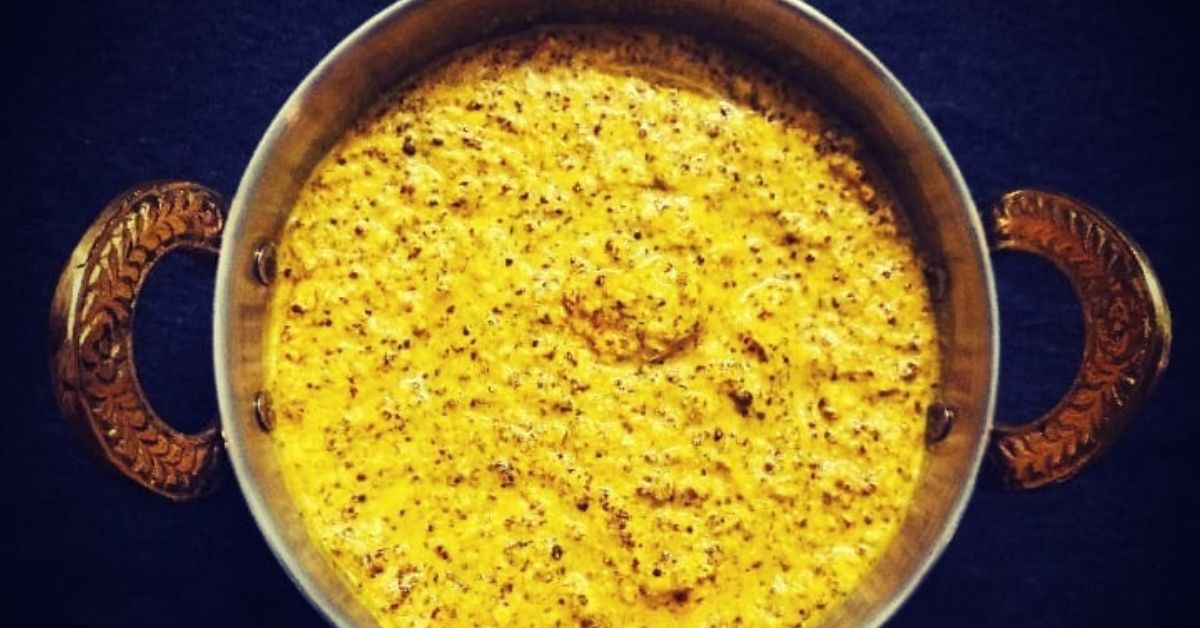 One essential point to remember is that Kasundi cannot be prepared in the humid weather. So to ensure absolute sanitised conditions, the ritual of making it begins with the sun-drying of mustard seeds to eliminate its bitterness and arouse a striking pungency.
These are then ground into a powder, mixed with spices and green chillies into a thick paste or sauce, and tightly bottled with a muslin cloth at the mouth and left to ferment. After a few days of fermentation in a dry, cool place, the wondrous golden pickle is ready to relished.
Coated in history, culture, politics and pure culinary brilliance, Kasundi is now a muse for many chefs and food experts all over the world. A base for various experimental premium dishes, it is now gastronomic royalty, with various diluted imitations making its way to supermarkets.
But despite all the hullabaloo around it, for a quintessential Bengali steeped in the nostalgia of romanticising food, Kasundi is not just another expensive condiment.
It is, in the truest possible sense, the taste of home.
---
Also Read: King of Lemons: How the Gondhoraj Lebu Literally Remains True to Its Roots!
---
(Edited by Gayatri Mishra)
We bring stories straight from the heart of India, to inspire millions and create a wave of impact. Our positive movement is growing bigger everyday, and we would love for you to join it.
Please contribute whatever you can, every little penny helps our team in bringing you more stories that support dreams and spread hope.
Tell Us More