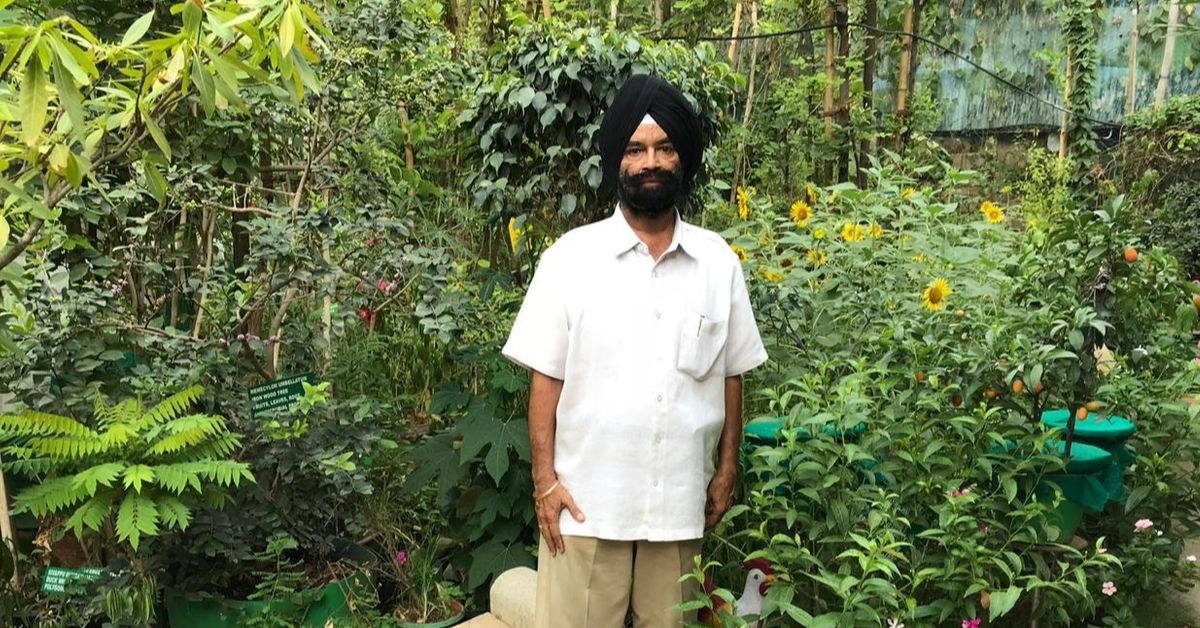 From the legendary Thillai tree - whose extract can blind a person temporarily - to the Brahma Kamalam that blooms once in 12 years, Jaswant Singh's 10,000 sq. ft. garden is a hidden wonderland.
In the summer of 2019, Chennai was battling a severe water crisis. Dried out taps and faucets let out a helpless whirring whenever opened. Armed with bottles, buckets and tumblers, people stood in miles-long queues for a bucket of water.
Miraculously, Jaswant Singh's little 'green' home in Mogappair never faced any problem with water even during those days. The groundwater table at his house has never run dry. "In fact, we had so much excess water that we distributed it for free among our neighbours," he shares with The Better India.
---
Ditch the sugar in your food. Go for organic jaggery instead. Healthier, sweeter and a better option.
---
Even in 2016 when Cyclone Vardah ravaged Chennai, Jaswant Singh's home, which has a treehouse, was spared.
Wondering what magical charm is protecting Singh's humble home against natural mayhems? The answer is a mini forest that Singh has nurtured for the past 35 years.
This forest, which spans across 10,000 square feet, houses thousands of plants comprising 350 rare species, which Singh has painstakingly collected from all over India in over three decades.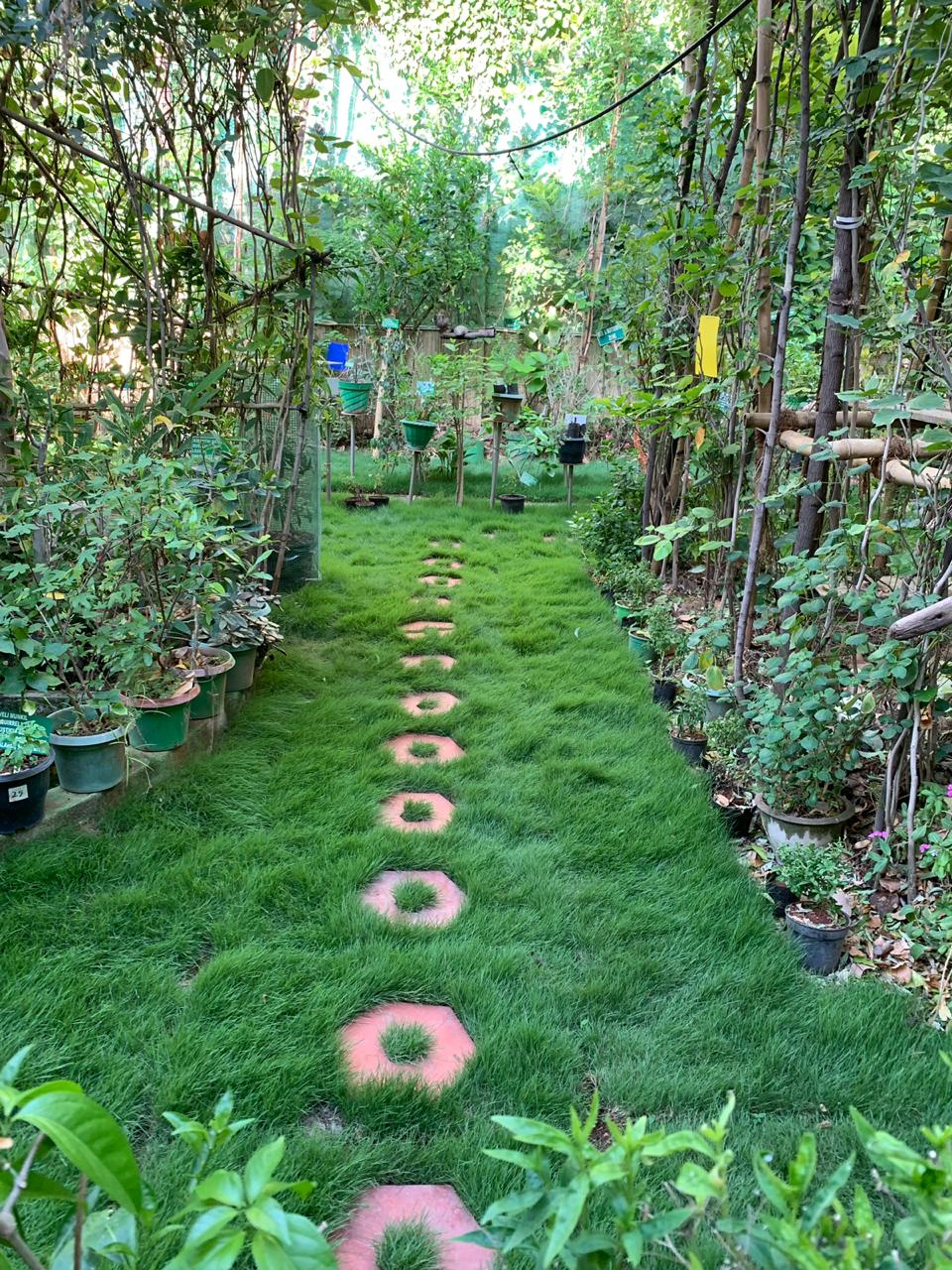 The 58-year-old civil engineer who owns a construction business, possesses an astounding knowledge about each plant species in his garden. Chennai's beloved Sadarji has all sorts of info about his plants on his fingertips ranging from their scientific names, medicinal benefits to mythical legends about them.
Though his ancestors hailed from Jalandhar, Punjab, Jaswant Singh, who was born and brought up in Chennai, is more parts Chennaiite than Punjabi. Perhaps, he is one of the very few in Tamil Nadu who can recite all 1,330 Kurals (couplets) of the ancient Tamil poet Thiruvalluvar. His garden boasts of an intricate carving of the Bard that Singh had engraved on the oldest mango tree.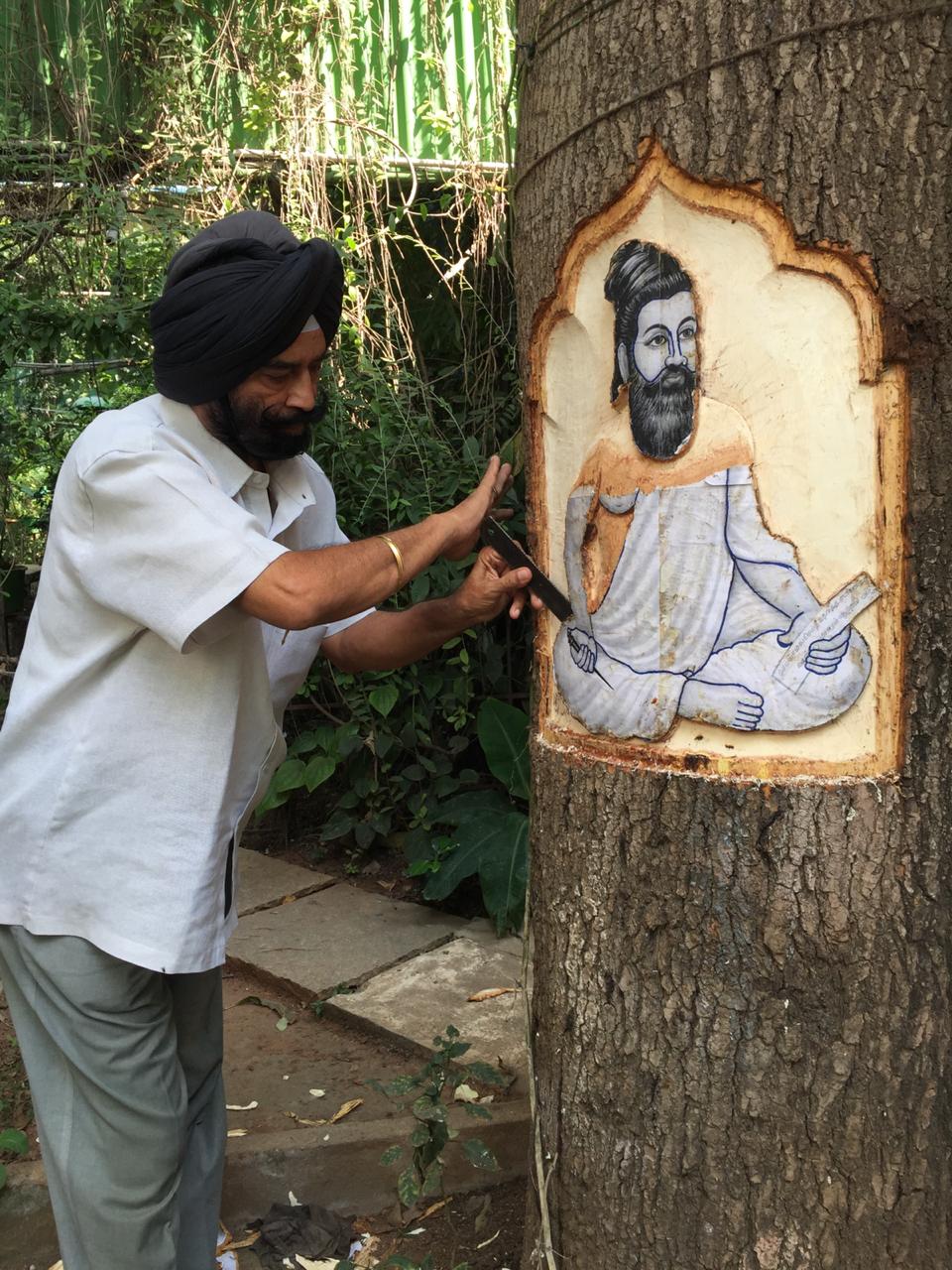 Jaswant carving the image of his favourite poet on a tree in his Chennai home
In his youth, Jaswant had followed in his father's footsteps and opted for a career as a civil engineer, though gardening is where his penchant lies.
Trees always intrigued him, but it was not until he was 19 years of age that he explored gardening as a hobby.
"It was the late 1980s. The perils of pollution had started to manifest itself, thanks to rapid deforestation for expanding the city. We would hear how, without trees, humanity would perish," he recalls, later quoting a Thirukural which asserts the indispensability of trees for human survival.
That was the cue which prompted young Singh to pay more attention to the trees around him. "It all started with a Tulasi (holy basil) shrub," he says. Gradually, from Tulasi, he moved on to other beneficial plants.
The rapidly rising number of plants necessitated a bigger space, so Singh embarked on converting his entire property into a plant museum.
His love for travelling joined hands with his passion for plants. No matter whichever place he visited in India, he would end up amassing rare plant breeds native to that place. As a result, Singh's prized collection now constitute the mystical Brahma Kamalam from the mighty Shivalik Himalayas which blooms once in 12 years as well as the rare Thillai or Blind-your-eye mangrove from Chidambaram.
"This Thillai tree is almost impossible to find these days. Only a few are still surviving discreetly at the Thillai Natarajan Temple in Chidambaram, which gets its name from the surrounding grove of Thillai trees."
Once upon a time, leprosy patients from all corners of India used to throng the shrine. Ancient hermits prepared a medicinal concoction from Thillai extracts which, as legend has it, cured leprosy. At the same time, a single drop of the milky juice from the plant can keep a person blinded for quite a while.
With an air of excitement, Singh moves on to his next fascinating find – the Crescentia or Beggars Bowl. Singh explains, "Ancient sages used this fruit as a bowl for eating. It is deemed to have antimicrobial properties. Legend is, even if somebody serves poisoned food in these fruits, it would be rendered detoxified."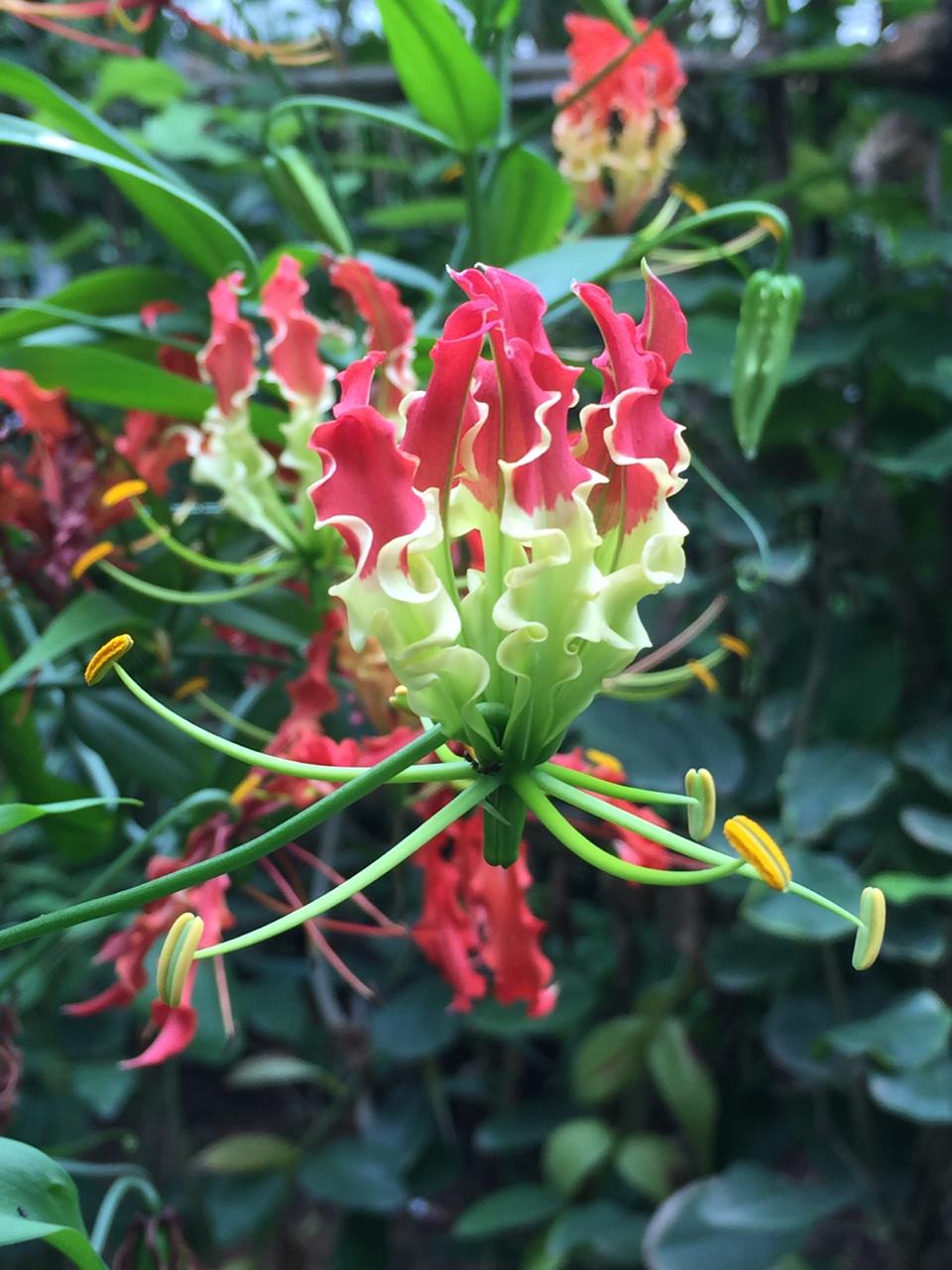 Singh's mini-forest in Chennai is perhaps one of the handfuls of places in Tamil Nadu where one can find the state flower Flame Lily (Gloriosa superba) in all its blazing red glory. The flower, though fatally poisonous, had traditional usage as a potent antidote for snake venom.
A series of plush sandalwood trees, both the white and red varieties, adorn a corner of Singh's garden. The Tamil Nadu state law, which legalised sandalwood plantation by individuals at home only in 2002, now strictly prohibits the cutting of any sandalwood tree. Needless to say, Singh has little intention of ever felling his prized collection, rather he keeps on adding to the number of sandalwood plants in his garden.
A captivating aroma from a crushed leaf of Borneo Camphor wafts through the garden as Singh speaks about the plant like a pro. Camphor, now synthesised commercially, was traditionally obtained from these leaves!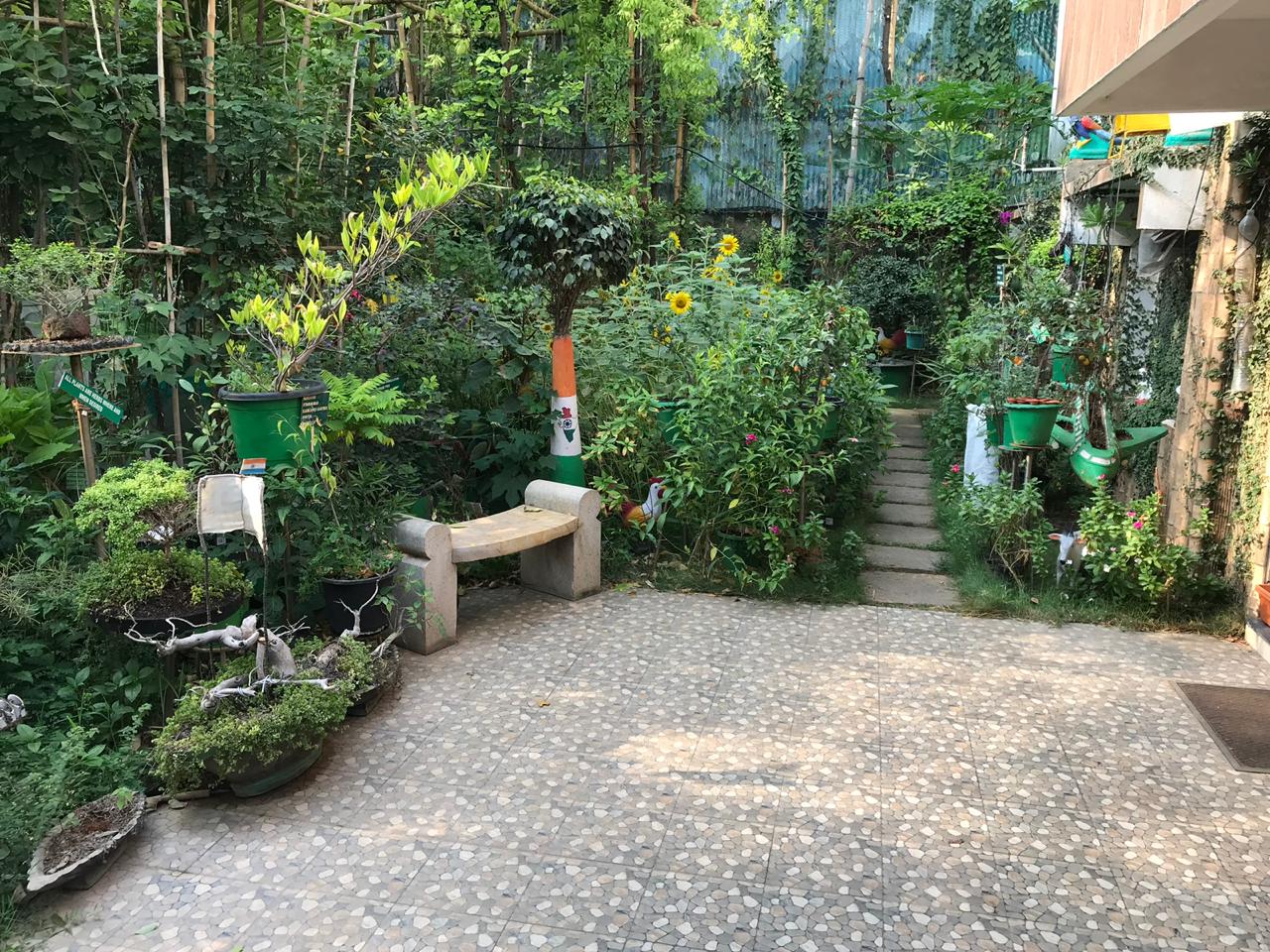 At Singh's home, there is no place for refined sugar. He sweetens his tea and favourite desserts with a few leaves of Stevia or the Meethi Tulasi (Stevia rebaudiana), which is claimed to be 250 times sweeter than regular sugar.
"Sugar is the root cause of modern lifestyle diseases like diabetes," says Singh who always recommends everyone to grow at least one Stevia plant in a pot. "All their sweet needs would be sorted, in a much healthier way."
It was after Singh spoke about Stevia to a leading news daily that a number of agricultural researchers probed into the plant and reaffirmed its benefits with conclusive research.
Singh's family has adopted an all-organic diet with fresh vegetables, fruits and herbs from their home garden. The first floor of his house is reserved for vegetables whereas another floor is entirely dedicated to a fruit orchard, that has been beautifully simulated to resemble a forest ecosystem.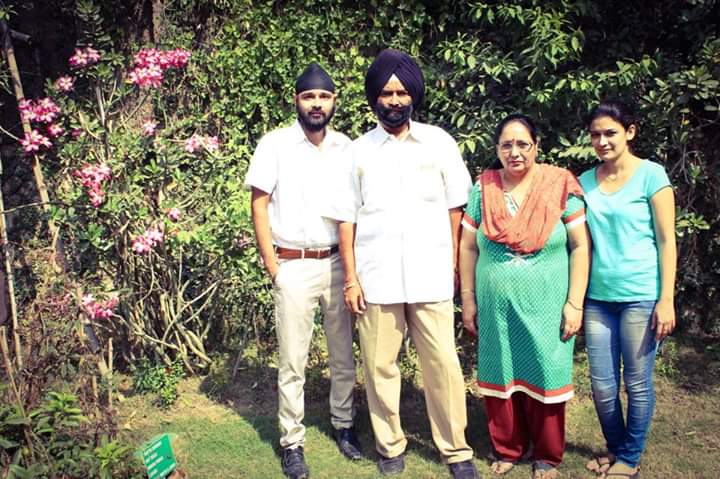 "We have let a horde of lovebirds and other small birds live freely in the fruit orchard. You can see them fly around, build nests and chirp merrily all day long!"
He has set up drip irrigation throughout the area, and condensed water from the air-conditioner is redirected to water the plants through these pipes.
He also practises apiculture and has kept boxes where honey-bees have thronged to build beehives. At a time when many species of bees are on the verge of endangerment, Singh's entire garden has all-natural pollination.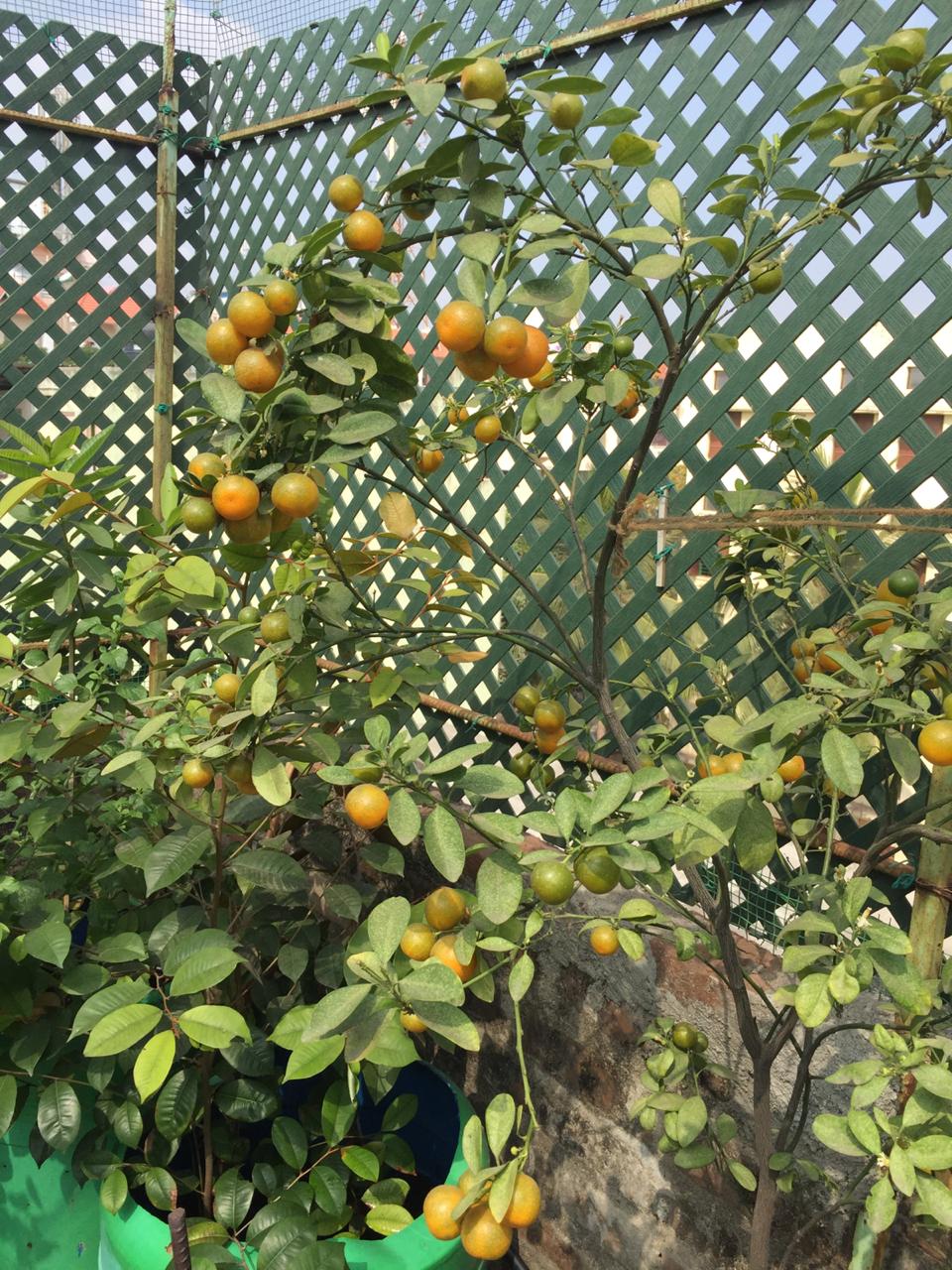 Singh powers his sustainable home by 1.5 kilowatt-worth solar panels fixed on the roof. All the lights are LED, saving up to 60 per cent of energy consumption.
The sprinklers on his lawn and the drip irrigation pipes on his terrace gardens are all improvised to save water. For instance, the water is automatically adjusted as per the seasonal requirement.
The house has a large composting pit which supplies biogas for up to 90 minutes every day, aside from providing green manure and vermicompost ingredients.
At the Singh household, food is prepared in an end-to-end traditional and sustainable procedure. Singh himself is an excellent chef who has featured in cooking shows for local TV channels. Not only the ingredients come fresh from his garden, but the food is also cooked in sustainable vessels over an earthen hearth.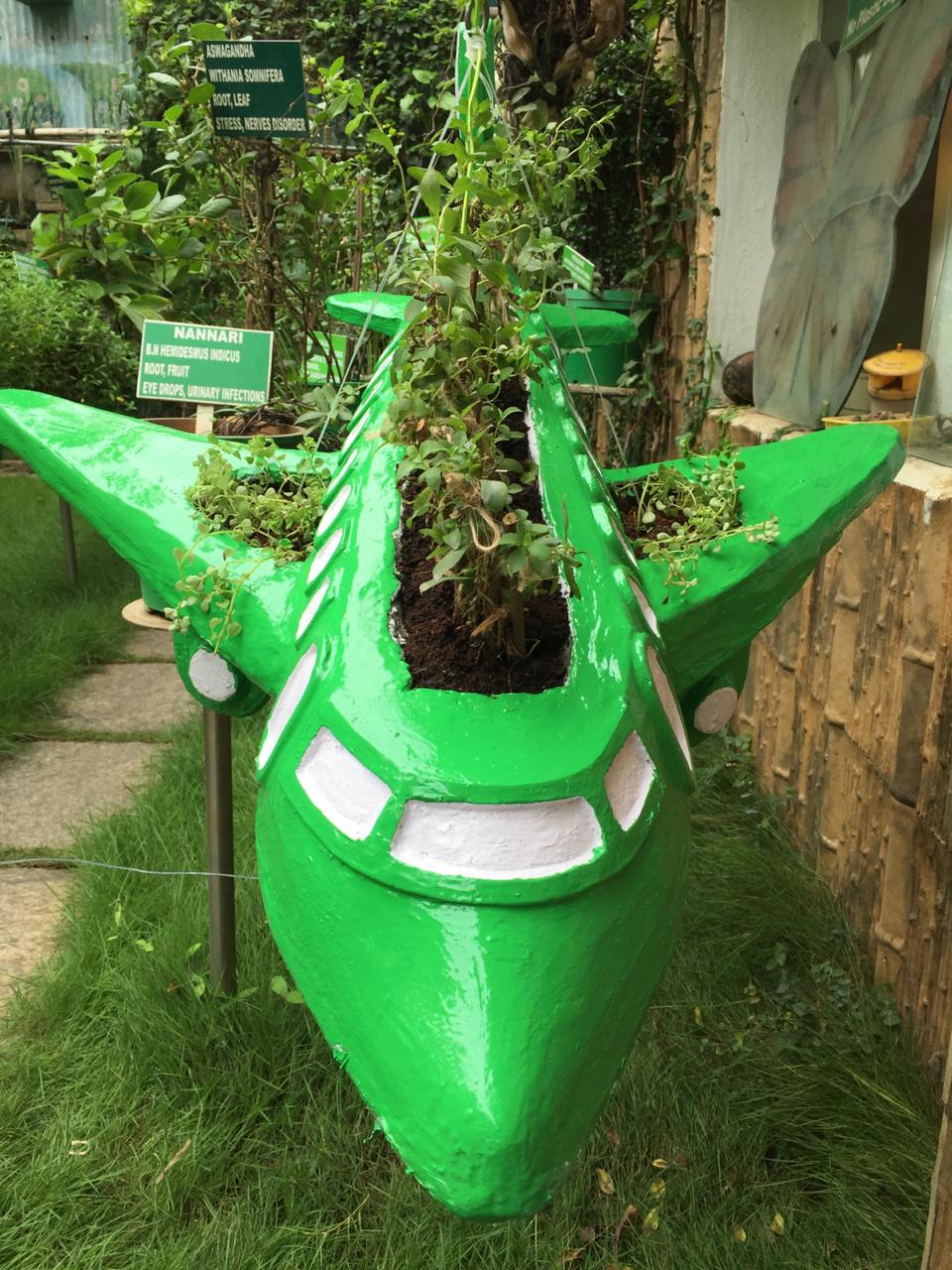 At present, Jaswant Singh's garden has turned into a key tourist spot in Chennai. Even students from Tamil Nadu Agricultural University drop in for a hands-on experience with the plants they are more accustomed to seeing on their textbooks and laptop screens. Singh provides a guided tour of his extensive garden, accompanied with his captivating stories and intriguing insights, and often a plate full of homemade organic snacks.
Wife Geeta heartily shares how obsessed Singh is with his plants. "He has been like this since our marriage. Not a day goes by when he doesn't spend hours after hours with his plants. I often help him out in the work. It's really peaceful, to be with the plants."
She adds how often students, tourists and even dignitaries keep dropping in at their home. Many of them had even had a hearty and healthy meal atop their 13 ft X 13 ft treehouse on the mango tree, that can support up to 27 people!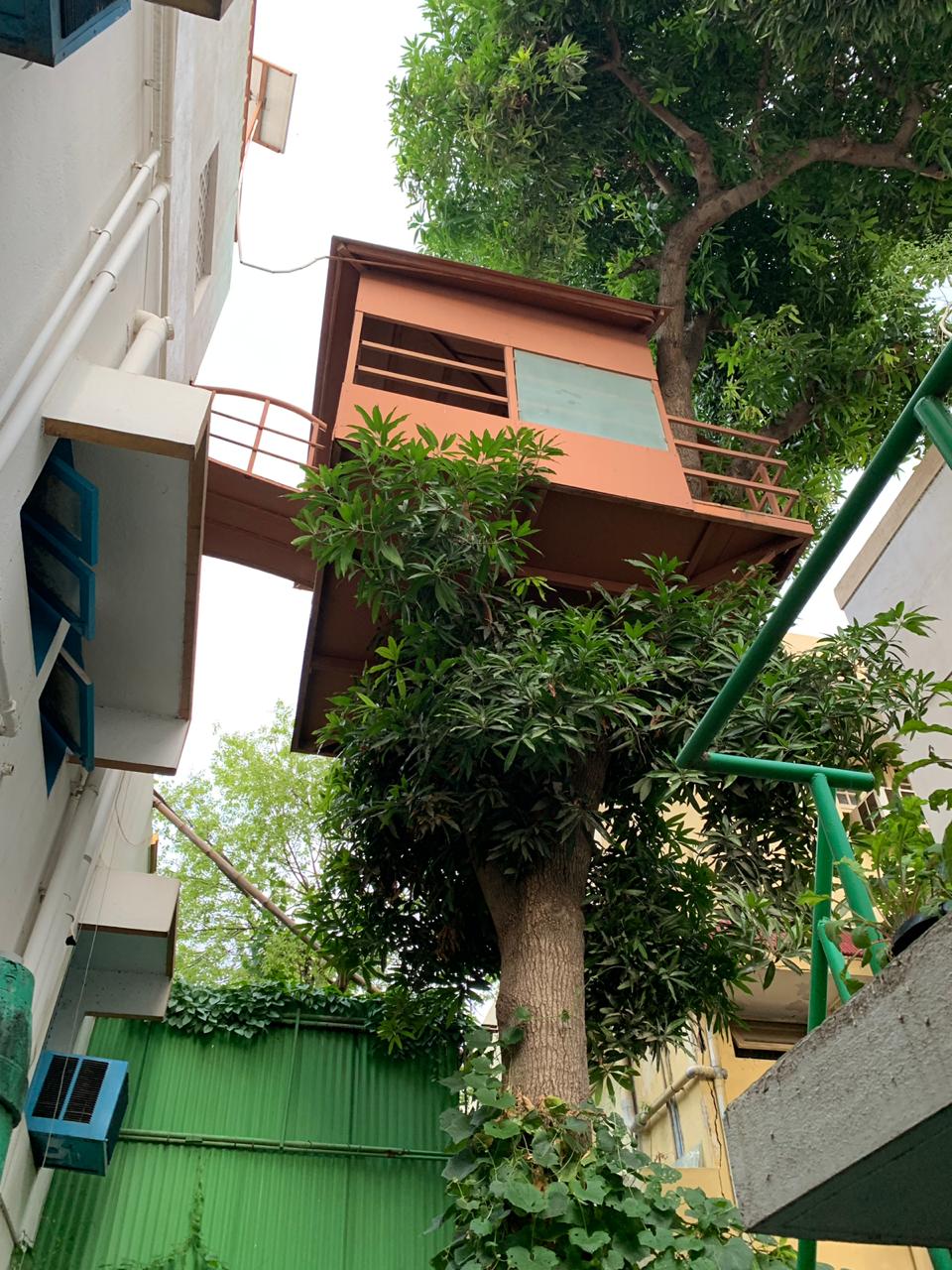 "We have had people coming from Europe, Dubai, South-East Asia, who were mesmerised by our garden," says Geeta.
"People come to my garden often with a sceptical mind and apprehensions, but I can vouch that they all leave with peace and calm in their hearts," Singh chimes in.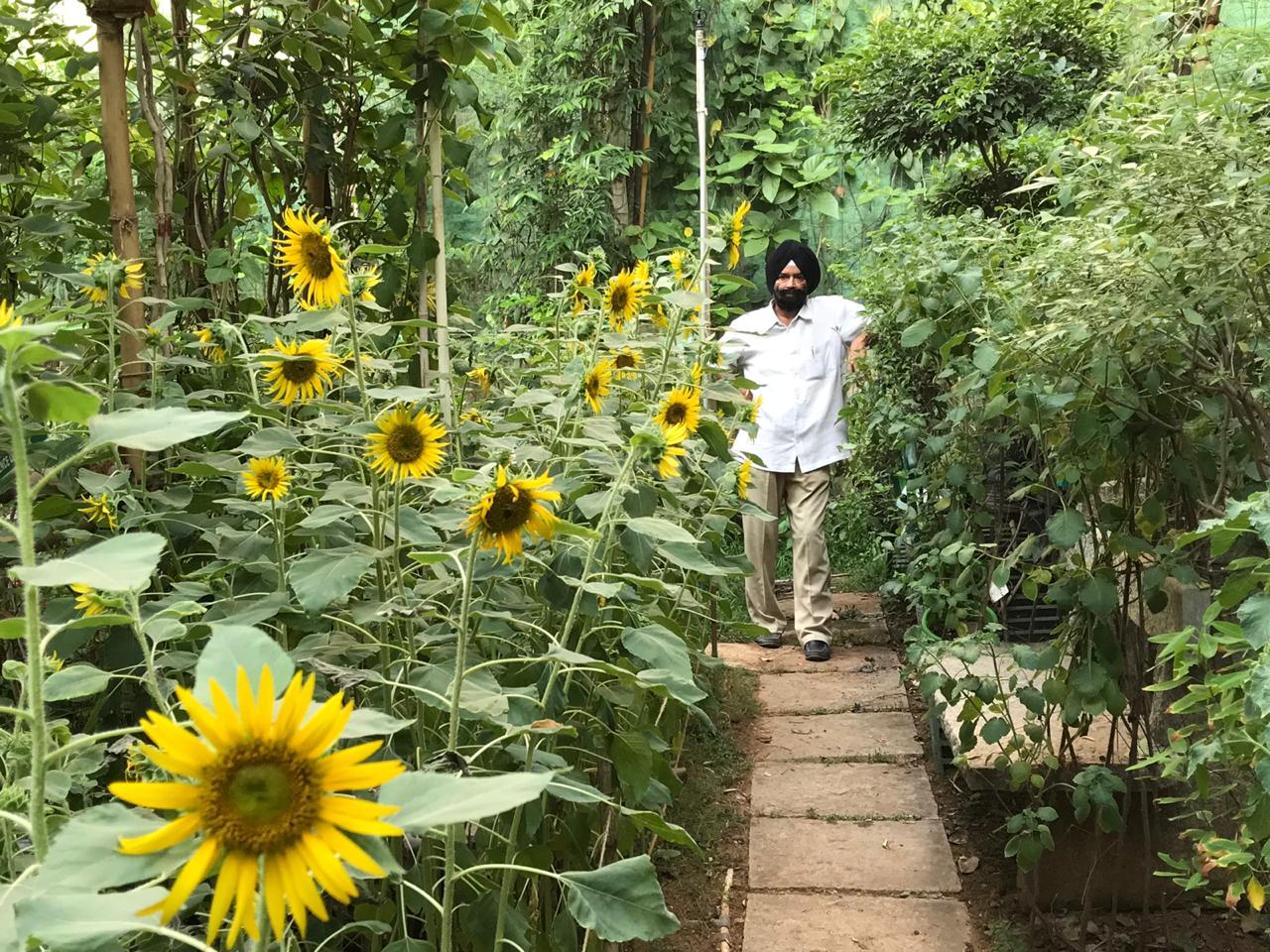 He continues, "We have come from the soil and we will all go into the soil. There are as many colours of soil as there are human races. It is only our baseless social construct and mindless exploitation that has caused the soil to be 'dirty'. We have to start respecting this 'dirt' and all the creatures nourished by it. That's the only way humanity can escape a doomed end."
---
---
(Edited by Saiqua Sultan)
Like this story? Or have something to share?
Write to us: contact@thebetterindia.com
Connect with us on Facebook and Twitter.