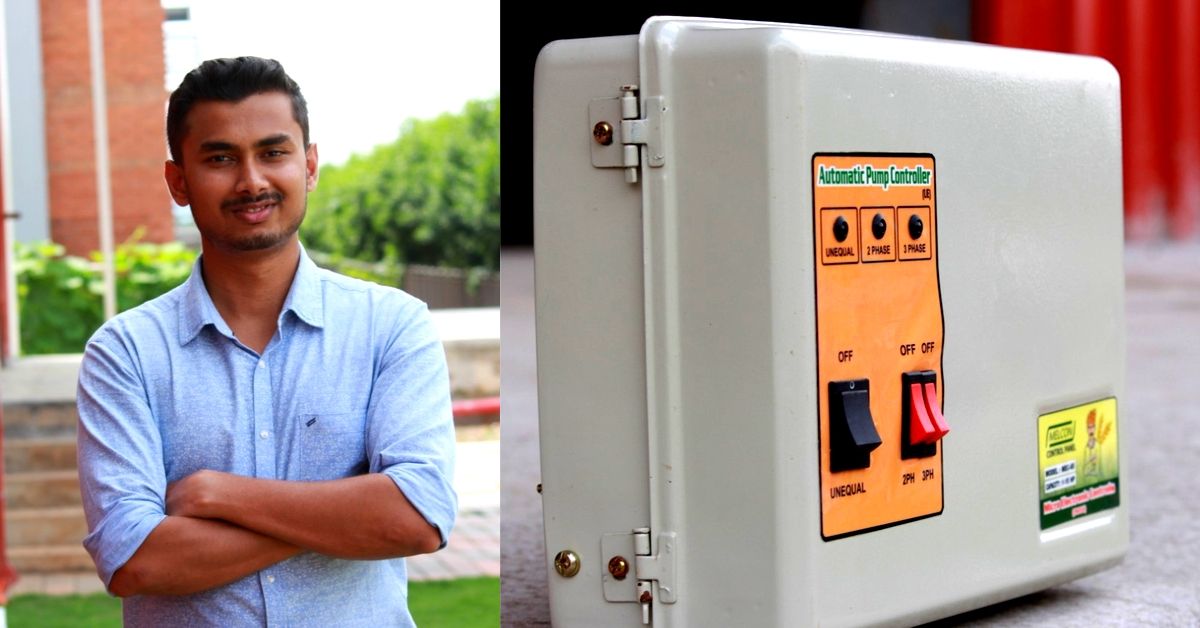 The 'Smart Fault Preventer and Irrigation Controller' lets farmers irrigate their farms automatically, handles high voltage power and also manages electricity fluctuations - all in one go!
"Throughout my life, I have seen how lack of rainfall, crop failure, loans and debt trap have a negative impact on the lives of farmers," says 24-year-old innovator and entrepreneur, Vikas Jamkhandi. The founder of the start-up—SymGrow—wanted to develop solutions to make farming a lucrative profession for them. The engineer developed stabilisers that automatically switch on water pumps without the farmer having to intervene, manages high voltage power that prevents farmer deaths from electrocutions and also manages electricity fluctuations preventing damage to water pumps.
---
Want to reduce and monitor the amount of water you use? Check out these products from our shop that will help you do so!
---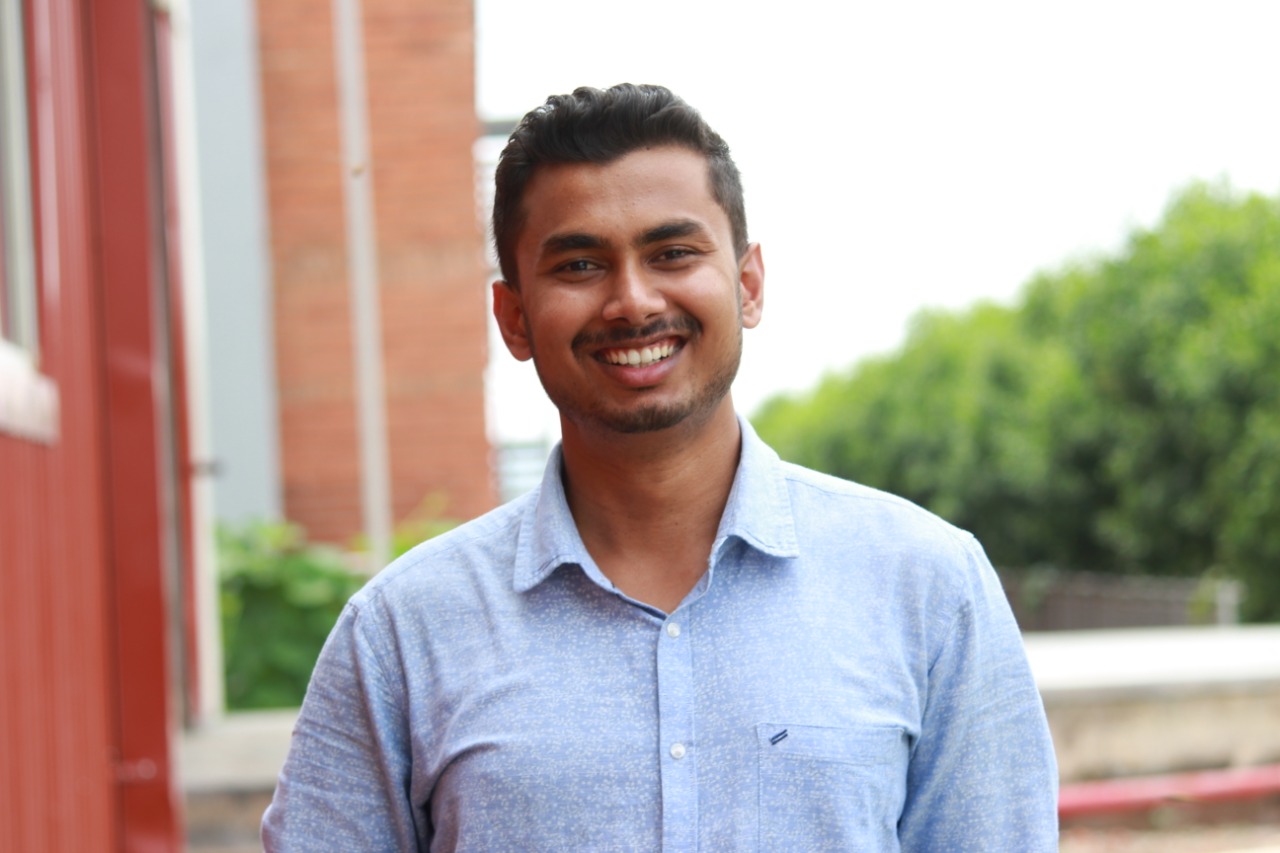 "I founded this startup with the objective to make irrigation sustainable, safe and hassle-free for Indian farmers. Today, Symgrow offers a wide range of electrical, electronic and IOT products which help farmers tackle their irrigation related challenges," he informs.
In a period that spans slightly over a year, Symgrow has sold about 3,000 units of their product. Symgrow has also already won awards. Startup India awarded the startup with the first prize in 2018 in the Agriculture sector. Then again in the same year, it was recognised as one of the top 10 Sustainable Enterprises in India by the Jagriti foundation.
The Problem
Prayas, a Delhi-based sustainable development organisation, published a report titled, 'Understanding the Electricity, Water & Agriculture Linkages'. There were quite a few relevant findings with regards to farmers and their work with water pumps.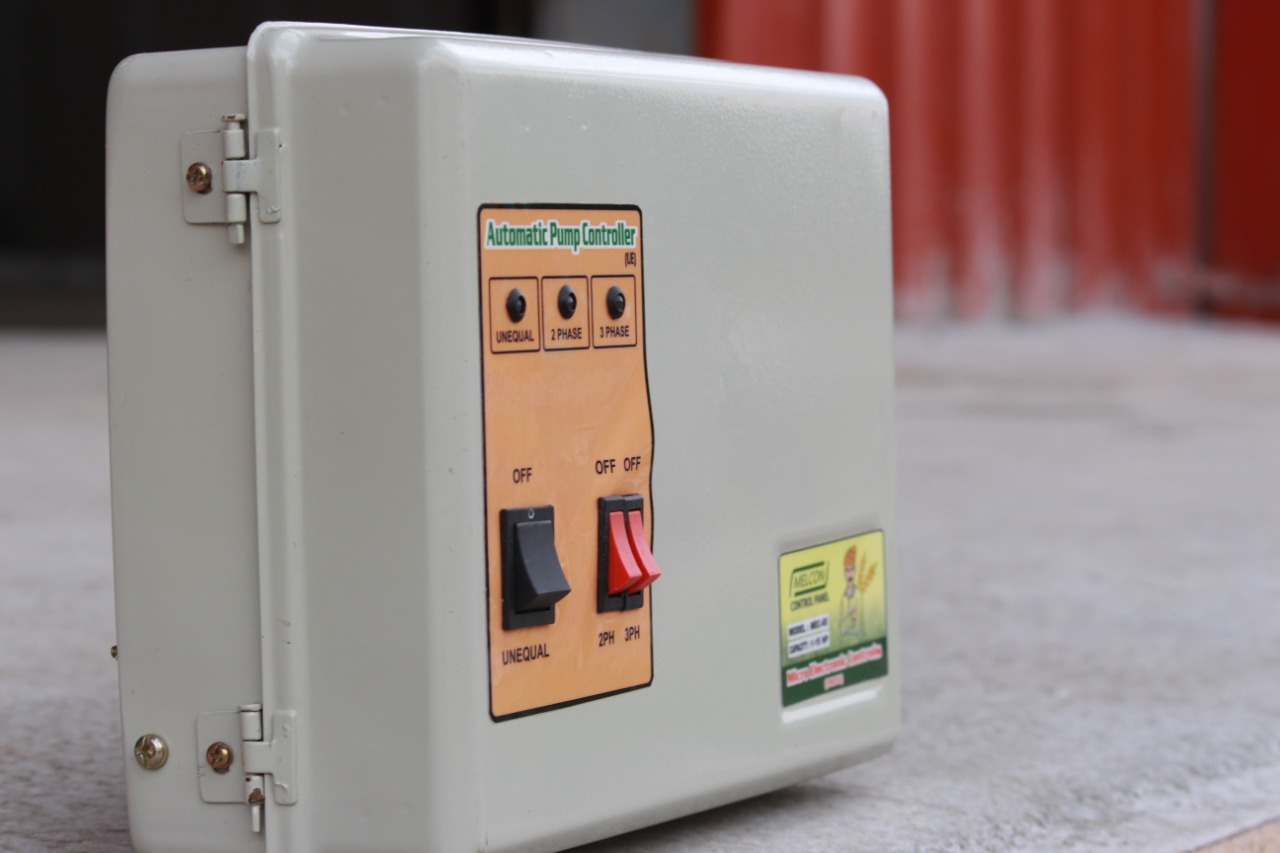 The report on this subject noticed that irrigating fields in the night can be risky for farmers as coming into contact with low hanging conductors and attempting to repair failed transformers can lead to fatal accidents.
But for farmers like Shiv Shankar Shivalingappa Savarkar, 50, based in Naganur village under Belagavi district, Karnataka, the time of the day is not taken into consideration when they have to water their crops. What matters is the availability of power. "There were times when I would irrigate the fields at night due to load shedding during the day."
Savarkar has four acres of farmland where he grows sugarcane, millets and maize. A significant part of the Belagavi district is known to be a dry region. Naturally, farmers depend on water motors for irrigating their fields.
Savarkar's situation is no different from the others. Moreover, due to the voltage fluctuation in the electricity supply, the wiring gets burnt. "To repair this, I end up spending at least about Rs. 10,000 to 12,000 in a year and the motor goes bad at least twice in a year, says Savarkar.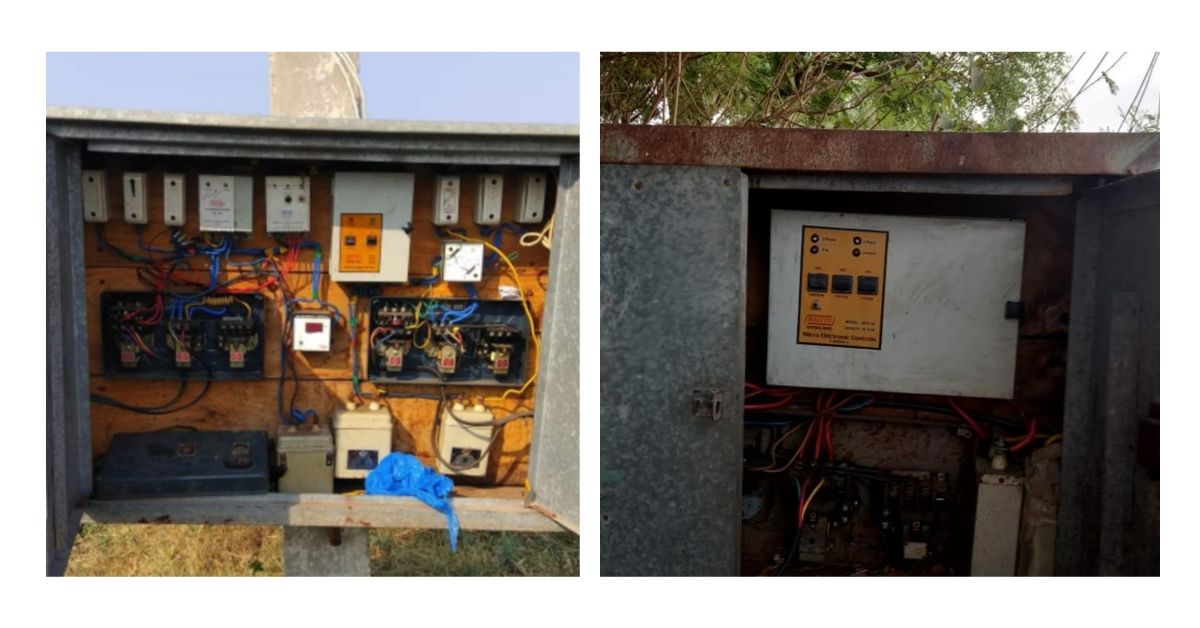 He spends money on repairing the water motor, and is also unable to irrigate his field during that period.
Savarkar further explains that the electricity supply is very sporadic, available only three to four hours in a day. "Sometimes, the electricity comes at night and is unavailable throughout the day. In this situation, it becomes extremely difficult," says the farmer.
However, since the past three months, Savarkar's life has been made easier. Things changed when the farmer bought an automatic stabiliser from Symgrow for his water motor. Now, he is being able to save the money he would otherwise spend on repairs. Not just that, because the stabiliser has an automatic switch on button, he doesn't have to worry about when the electricity comes and goes, especially in the dead of the night.
The beginning of an idea
Vikas comes from an agricultural family in Athani, where his father and uncles have worked as farmers on their four-and-a-half acre land. Since childhood, he has witnessed and understood the hardships that a farmer's family has to go through.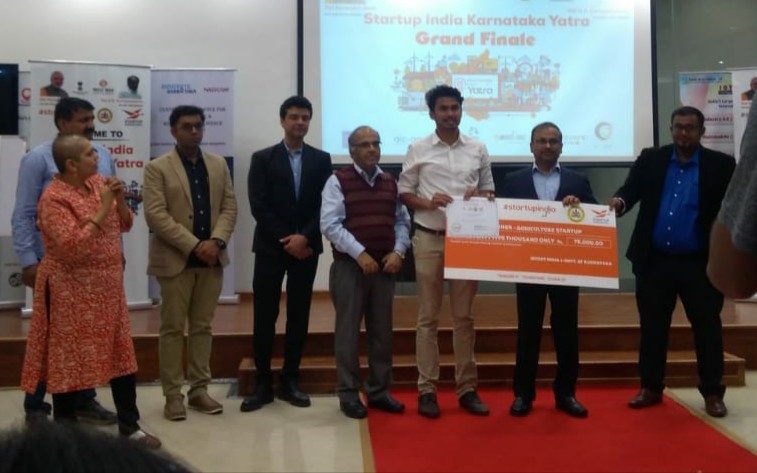 When he was in the 3rd year of engineering at R V College of Engineering in Bengaluru, he had a discussion with his father about how a lot of farmers lose their lives getting electrocuted. These take place when they are handling water pumps in their agricultural fields without being aware of the safety measures. Vikas formally founded Symgrow in 2018 but he had already started developing this solution since his time at college in 2017. He named the product, 'Smart Fault Preventer and Irrigation Controller' to help farmers with their irrigation woes.
The product is available in four models. The cheapest model is for Rs. 400 and it eliminates manual operation, curbs burning of the motor and prevents burning of the motors. The other three models priced at Rs. 3500, Rs. 4500 and Rs. 8000. These models have the same features as the first one and can handle a power capacity of 8 HP, 15 HP and 30 HP respectively.
The warranty period of the stabiliser is about one year and the startup charges a nominal fee of Rs. 600 to 800 for providing after-sales service for the product.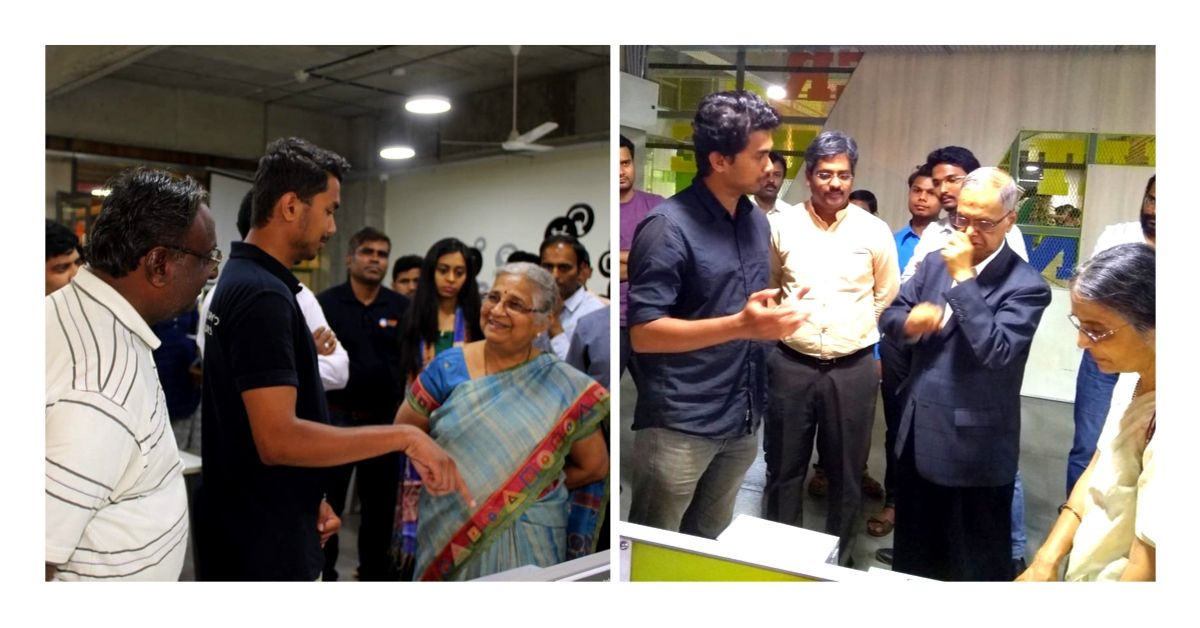 A report titled, 'Market Research of Agriculture Pump-sets Industry of India' found that due to budget constraints, a lot of farmers ended up buying locally-made water pump sets, which the farmers need to repair at least once a year due to fluctuating voltage levels. Also, the farmers stated that considering the electricity scenario, they would have to incur expenses on repairing the water pump sets irrespective of the quality or brand of the water pump. Hence, they want to keep their initial expenditure as low as possible.
Vikas' innovation is aimed to solve such problems.
Operation, Challenges and Impact
To develop the product, Vikas spoke to several farmers to understand the problem and their needs better. "After completing college, I also spoke to several domain experts and built several prototypes. I field-tested them for a couple of months to develop the technology further," he explains.
Gradually, Symgrow developed its office and factory in Hubballi in Karnataka. Once the prototype was developed in mid-2018, they quickly started selling the product to farmers in the Belagavi district and went on to expand in neighbouring districts like Bagalkot, Bijapur and Dharwad.
The startup several challenges throughout their operations.
"When we had just started out, raising investments was a challenge. Also, we were very few in number so we had to ensure that the quality of each product that we were manufacturing in our factory had to be of good quality. Now, the challenges have changed a little. We are still building our team and scaling operations in regions outside is a roadblock that we need to overcome," says Vikas.
In 2019, the startup was one of the winners in Elevate, 2019, a grant scheme by Startup Karnataka under the Ministry of Information Technology and Biotechnology, Government of India.
Their team has also grown in size to about 14 people. Now, Symgrow is developing their second prototype of the stabilisers which is slated to be commercially sold in the next few months.
"This will collect data through IOT elements and that data will be utilised by Artificial Intelligence elements to predict future damage to the motors.
Whereas Artificial Intelligence components and Machine Learning elements will make sure that just the right amount of water reaches the plants by considering aspects like climate, environment and nature of crops etc.," says the founder.
So, what aspiration does the founder have for the future of the company? "We are committed to make Symgrow a global company and industry leader in irrigation. We are committed to convert our vision of 'making irrigation sustainable, safe and hassle-free' into a reality," says Vikas signing off.
---
Also Read: School Dropout Invents 'Chauka System', Makes His Village Self-sufficient in Water!
---
(Edited by Saiqua Sultan)
Like this story? Or have something to share?
Write to us: contact@thebetterindia.com
Connect with us on Facebook and Twitter.