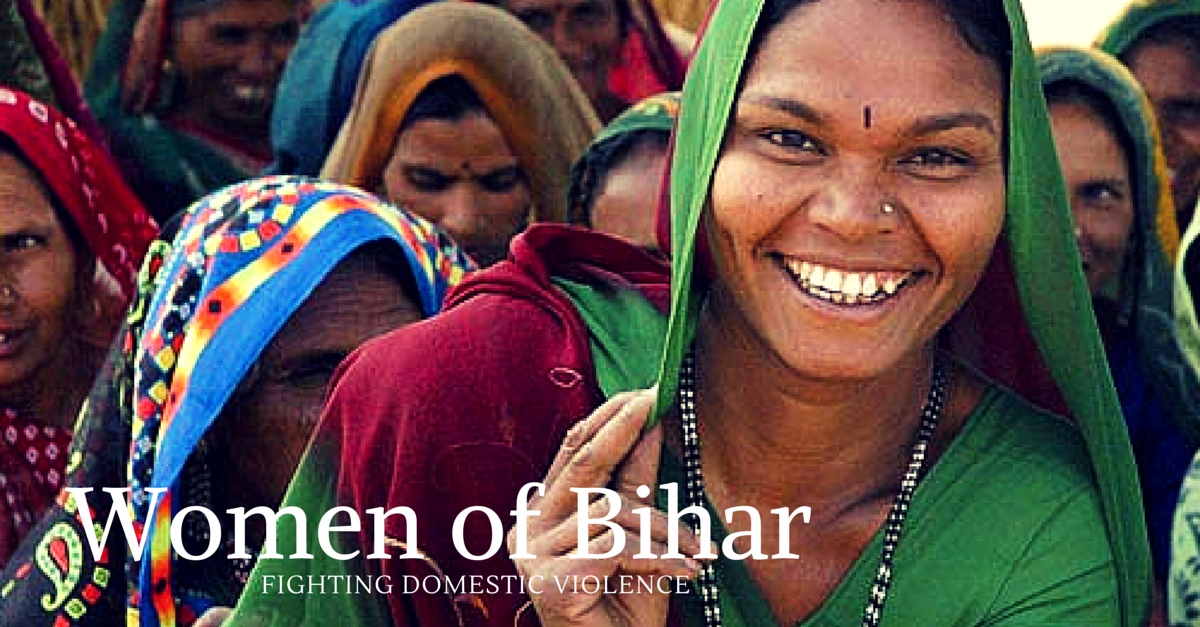 Here are inspiring tales of those women who once suffered from domestic violence but are now fighting for their rights, all thanks to Rapid Act for Human Advancement Training and their intervention.
Here are inspiring tales of those women who once suffered from domestic violence but are now fighting for their rights, all thanks to Rapid Act for Human Advancement Training and their intervention.
When Akbar Ali of Bhatabari village walked out on his wife Menka Kumari, 20, to marry a second time, he assumed that Menka would just accept his diktat quietly. But the young woman completely took him by surprise when she immediately sought the support of volunteers of Mahila Dastak, an initiative run by a non-government organisation, Rapid Act for Human Advancement Training (RAHAT), to help victims of domestic violence in Kishanganj district of Bihar.
Apart from Kishanganj, RAHAT has set up Mahila Dastak in five other districts covering 120 villages. Each of these villages has a volunteer Mahila Dastak group of 15-20 women and Yuva Dastak groups comprising young adults of 18 to 30 years of age.
Village women are sensitised to the presence of these groups and told to approach them for help when they face domestic violence.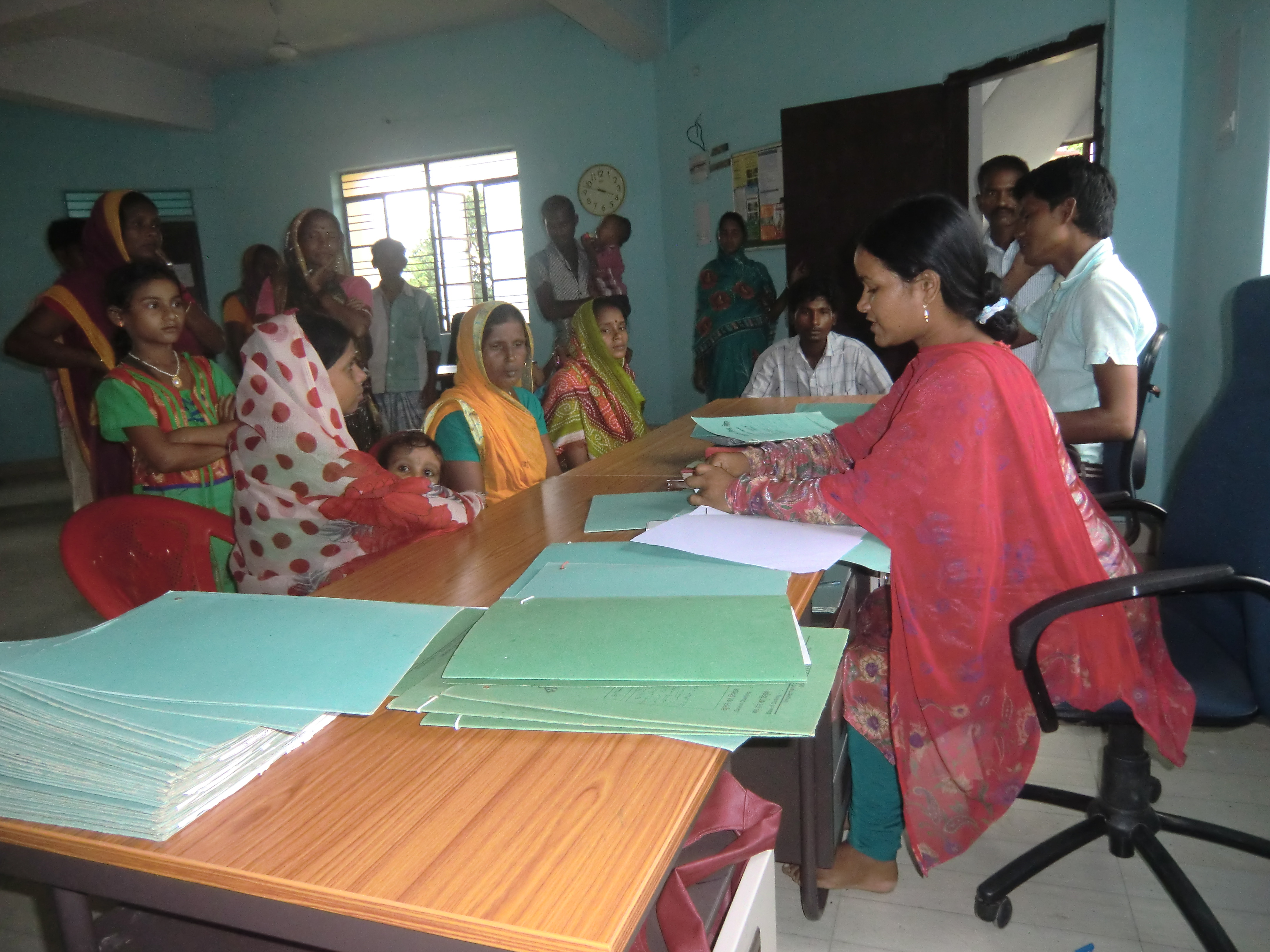 "Mahila Dastak volunteers are chosen with the help of the village heads and two representatives in each group are trained regarding domestic violence and the government entitlements and provisions under the Protection of Women from Domestic Violence (PWDV) Act, 2005. The group intervenes in case an incident takes place in the village and supports the victim in registering a complaint and seeking legal aid. There is a helpline number, which the victims can call anytime to seek help," informs Dr Farzana Begum, Founder, RAHAT.
In Menka Kumari's case, her local Mahila Dastak group registered the case with the helpline under the PWDV Act along with the victim's ID proof and her husband and in-laws' details. Then the volunteers called both parties involved for a counselling session. "Of the 1,423 cases that came to us between 2007 and 2014, only 58 are still ongoing, the rest have been solved through counselling," remarks Naseema Khatun, 20, a volunteer at the Mahila Dastak Helpline office in Kishanganj town. Of all the complaints registered, 80 per cent are from Muslim women, as Muslims comprise over 70 per cent of the population in Kishanganj district.
Incidentally, the Mahila Dastak Helpline office in Kishanganj is located within the campus of the District Magistrate's office in town. "The very fact that we operate from the DM office compound assures the victims of our legitimacy and they approach our volunteers for help without a second thought," says Dr Farzana Begum, adding, "We also work on the government entitlements simultaneously, creating awareness on matters such as facility to register complaint under the Act in any police station, the presence of a protection officer to take the victim to a magistrate, filing of the Domestic Incident Report, and so on. As per the law every police station should have a protection officer but it's hard to find one in each district."
The intense work done by the Mahila Dastak volunteers in the last eight years is now bearing fruit.
"All women in the villages covered under the intervention are aware of Mahila Dastak and the helpline number. Even those from other panchayats who are not under the project area have become aware through word of mouth publicity and are acquiring our helpline number and seeking help from us," reveals Dr Farzana Begum.
According to the 2011 Census, Bihar has a sex ratio of 918 per 1000 males and a poor female literacy rate of 53.33 per cent. Most women in Kishanganj, Muzaffarpur, Darbhanga, Vaishali, Munger and Patna districts where Mahila Dastak operates are totally ignorant of their rights and entitlements.
"We take up complaints related to physical domestic violence, women who are thrown out of the in-laws or husband's house, dowry related abuse and second marriages by husbands. We have gained a reputation for protecting the rights of the women and the in-laws and husbands tread warily once the complaint is in our hands. More often than not they agree to the compromise or settlement advised by us during counselling," says Naseema Khatun.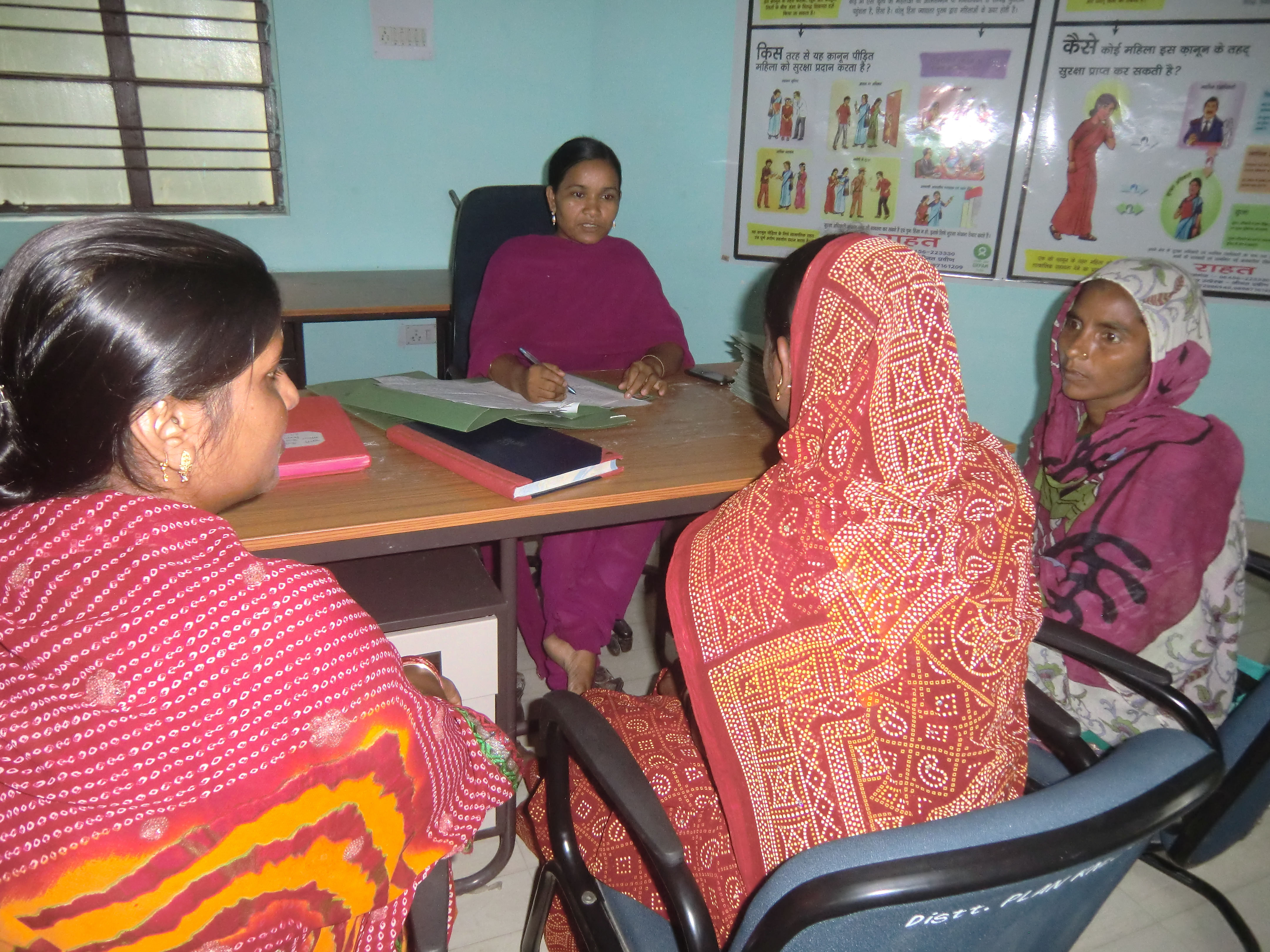 Just about two per cent cases come back to them after the primary compromise or settlement has taken place. Gunja Devi, 25, had first come to the Mahila Dastak office in Kishanganj town in 2008 complaining that her husband, who had migrated for work, was not sending her any money. A reconciliation was worked out after the husband came in for counselling. But she returned to the Helpline office in 2014 complaining that the husband was back to his old tricks. The Mahila Dastak group is getting ready to initiate the whole process once again.
Leela Devi, 25, a member of the Mahila Dastak group in her village Teusa, has handled 13 cases so far – four involving Hindu women and the rest Muslims. "I am often called to intervene when a wife is being physically abused. I do so bravely knowing that I have the backing of my group, the helpline office, police and the courts," she says.
Leela Devi recently brought Nazema Khatun, 35, from Teusa to the helpline office in town to seek help. Nazema was married about 20 years ago. She lived with her husband for six-seven years and then he went outside to work. Since then, she has no information about him. Her in-laws refused to tell her his whereabouts and kicked her out of the house with her 15 year-old son. The helpline office has now sent letters to her in-laws to come for counselling with their son or face police action.
Not just in their community, but those associated with Mahila Dastak and its youth group are also alert to violence against women in their own homes. Anjani, 18, a Yuva Dastak group member from Teusa, stood up to her own mother when she was ill-treating her sister-in-law. The youngster even sought support from her group to stop her alcoholic brother from physically harming her sister-in-law. After lot of counselling and interventions, her mother has finally seen the error of her ways and her brother is trying to give up alcohol.
Having benefited from Mahila Dastak's activism, Anjani's sister-in-law has become a member of their village group in the hope of inspiring others to speak up.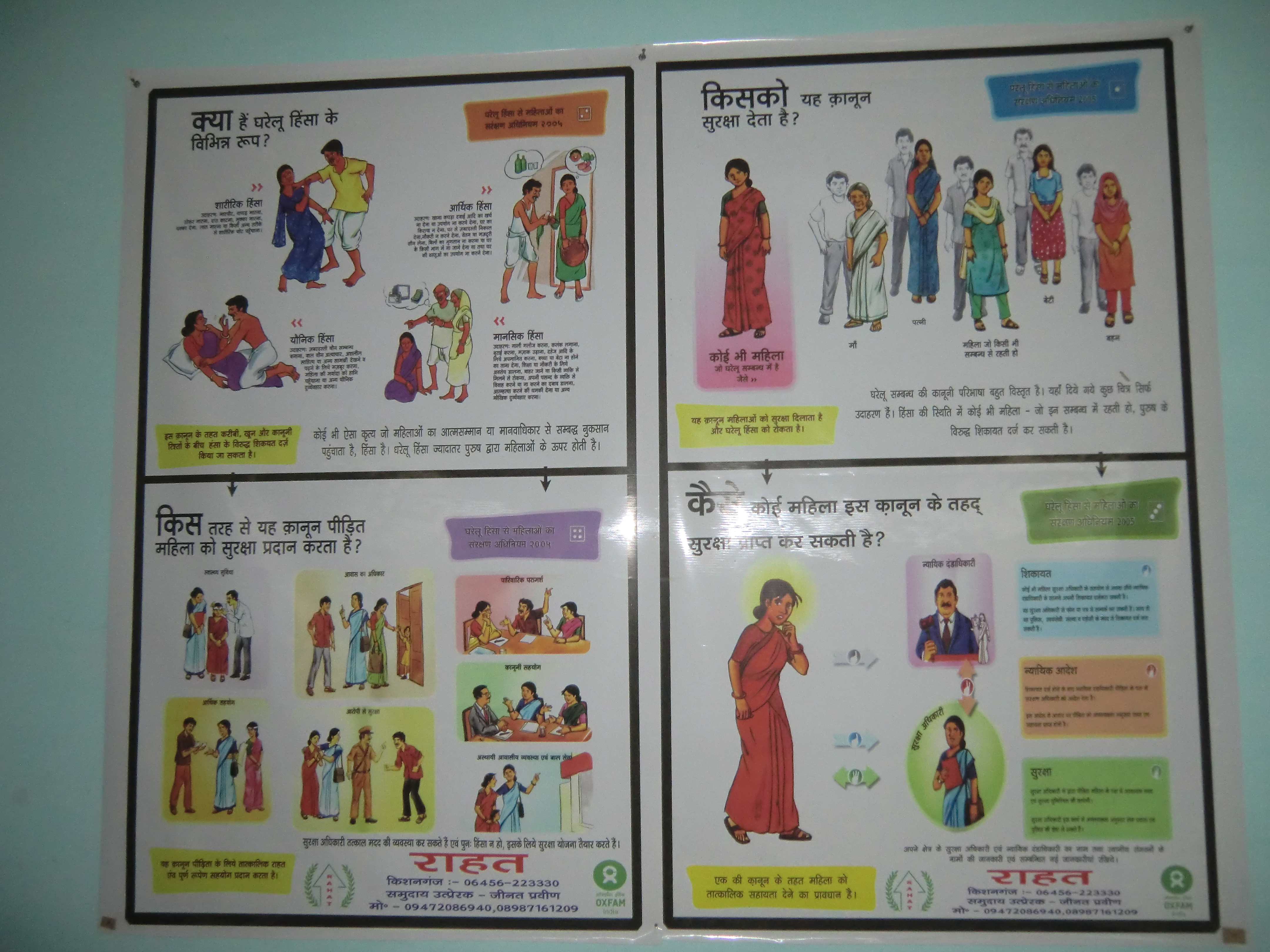 Rina Devi, 29, of Ramnagar village in Bihar's West Champaran district, shares an interesting story. She had come for a RAHAT training session to Kishanganj where she learnt about Mahila Dastak and how it was working to empower women to secure their entitlements under the PWDV Act. When she returned home late from the training and found her husband waiting with a stick in hand to beat her, she knew what she had to do.
"I immediately told him that if he so much as even tried to lay a hand on me I would get him thrown behind bars. Then I showed him all the literature that I had got at the training session. I could see his aggression literary dying down and being replaced with fear. It was a glorious moment for me. I realised that I would no longer be a victim of domestic violence. I had awareness and I had support. I was not alone. My husband also understood this. This has strengthened my resolve to help others who need to fight violence at home even though Mahila Dastak has not set up an office in my district," says Rina.
In Mahila Dastak, oppressed women have found a friend. They are joining forces to fight for their rights and protect themselves. Together they are knocking on doors, making noise and scaring the perpetrators of violence.
Note: Featured image for representation purpose only. Source: 
www.volunteeringwithindia.org
Like this story? Or have something to share? Write to us: contact@thebetterindia.com, or connect with us on Facebook and Twitter (@thebetterindia).
We bring stories straight from the heart of India, to inspire millions and create a wave of impact. Our positive movement is growing bigger everyday, and we would love for you to join it.
Please contribute whatever you can, every little penny helps our team in bringing you more stories that support dreams and spread hope.