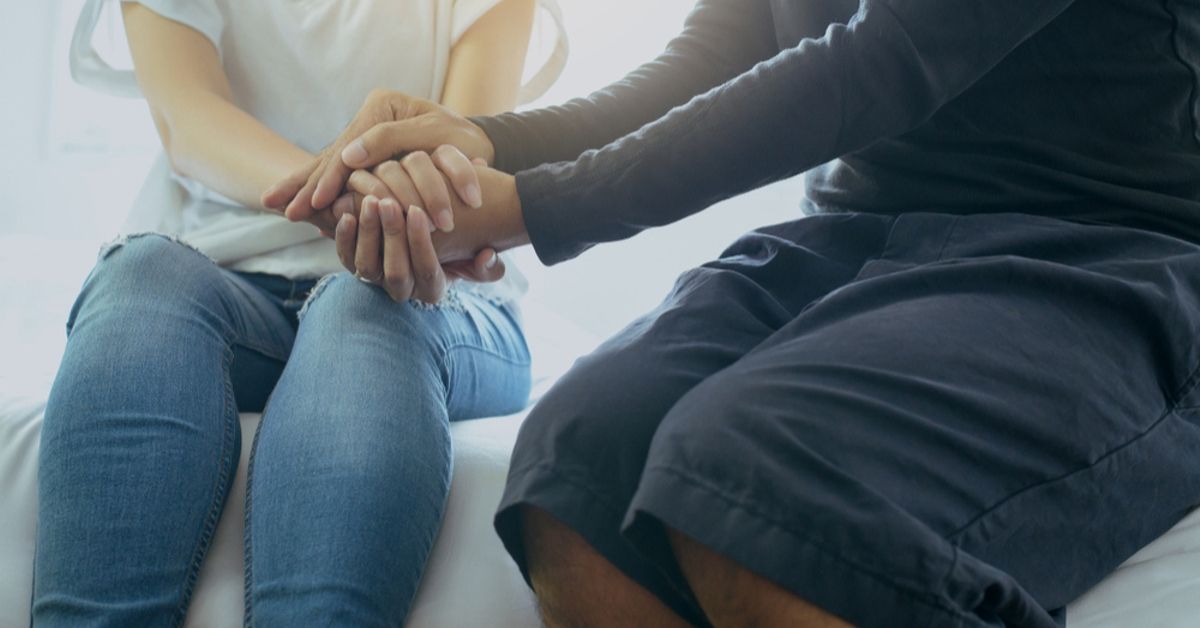 Sometimes it can make things better if we knock on a closed door and say, "You look sad. Maybe I can help. Would you like to talk about something?"
The recent death of V G Siddhartha, the founder of Cafe Coffee Day, allegedly by suicide, reminds me of the urgency in addressing mental health. No matter how glitzy and successful someone appears to the outside world, it can be a lonely place at the top.
Tiffanie DeBartolo, in her book How to Kill a Rock Star, said, "No one commits suicide because they want to die. They do it because they want to stop the pain."
According to the World Population Review, India ranks 21 with 220,481 suicides per 100,000 in the year 2018 alone. The Indian Express reported that Indian women accounted for 37 per cent of global suicides, while Indian men accounted for 24 per cent in 2016. Published in the Lancet Public Health journal, the Indian Express also stated that 63 per cent of all suicide deaths reported in India were in the ages of 15-39.
The changing nature of lifestyle, work, family and society are all factors that contribute to rising mental health problems and stress levels. Problems in relationships, substance use, physical illnesses, loss of a job, and money troubles are some of the issues that provoke people into attempting and committing suicide. 
At The Minds Foundation, we believe that suicide is much more than a mental health problem. It is a public health problem that can and must be prevented. However, acceptance alone is not enough. We must acknowledge that the stigma around mental health is a major impediment, preventing those who need help from seeking it.
The stigma and lack of awareness further puts our vulnerable population at risk of isolation, and being alone with their thoughts and feelings, augments their suicidal tendencies.
We need to learn to recognise the warning signs. According to Dr Kirti Tandel, "Suicide tends to be very common in certain 'high risk groups' such as those who have experienced the recent loss of a loved one, have a history of suicide in the family, or have undergone trauma, abuse, or failures in examinations. Look out for warning signs such as hopelessness, chronic emptiness, anxiety, sleeplessness, agitation, or withdrawal from friends and family, sudden dip in academic performance, remaining aloof, irritability, increase in substance abuse."
He is a Consultant Psychiatrist and owner of VIBHAS Hospital, Mumbai, and Founder of S.M.I.L.E. (School Mental Health program). He says that the major warning sign that needs immediate attention is when the person starts expressing thoughts about wanting to die, talks about feeling trapped with nowhere to go, and looks online for information about suicide. 
The trending TV series 13 Reasons Why revolves around how Hannah Baker, a victim of gossip, bullying and sexual assault at school, who commits suicide because of a lack of support at home as well as school. Commenting on the apathy which is common today, one of the writers of this series said, "A lot of you cared, just not enough."  
Suicide prevention is everyone's business, especially when we stop to realise that we all have a friend or relative suffering from depression or anxiety. Here are some suggestions on how to respond to this crisis at an individual, educational and community level.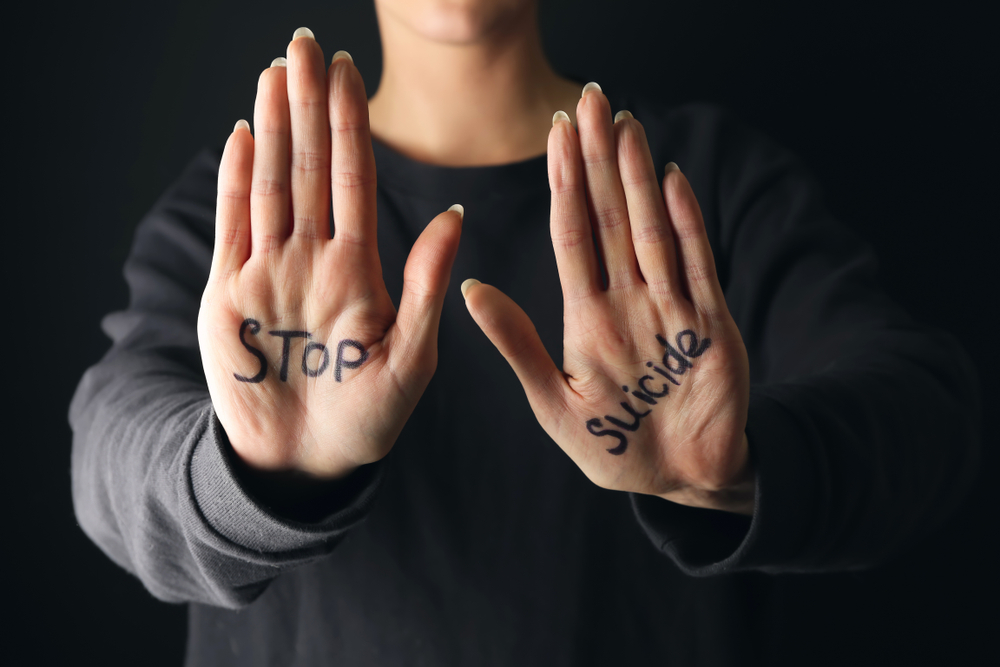 1) Individual or Family Level
If you or someone you know anyone is going through a stressful time and has suicidal tendencies, a simple thing that will help is 'to actively listen'. Take some time to listen to your loved ones and be open to hearing their concerns. Be compassionate and avoid assumptions or judgement while doing so.
Do not wait for someone to come to you with their problems. Sometimes it can make things better if we knock on a closed door and say, "You look sad. Maybe I can help. Would you like to talk about something?"
Suicide is a medical emergency and must be treated as one. It's very important to contact a local mental health professional as soon as possible and assess the severity of the suicidal thoughts. Depending upon the severity of danger, the Psychiatrist or Psychologist works out on an emergency plan that may include a course of medication, therapy and family counselling. Treating any underlying medical disorder such as depression with evidence-based medication and psychotherapy is possible today.
Round-the-clock suicide helplines like Jeevan Astha, Roshni, Cooj, Sneha Indian Foundation, and Vandrevala Foundation for Mental Health can save a person in distress. 
Let your loved ones know that they are not alone. Reassuring them that bad times won't last forever and that things do get better is very important.
2) Educational (school/college) level
According to Dr Tandel, "Mandatory mental health education in the school curriculum is the need of the hour. Students, especially teenagers, need to know about the changes during adolescence and how to cope with them. Life skills programmes and workshops based on resilience, coping with bullies, self awareness, critical thinking, stress management, among other crucial topics, need to be organised regularly." 
All staff members and school teachers must be made sensitive and aware of the topic of suicide. A school psychologist, counsellor, and school administrators, along with teachers, should make a well-structured suicide prevention policy, which includes conducting risk assessments of students to identify those at risk, encouraging them to identify psychological issues in self and others, promoting positive mental health, and providing educational activities related to suicide prevention.
Constant communication of the school with the parent regarding the behaviour of the child also helps raise red flags timely. Dr Tandel states, "Every school should draft a crisis prevention and response emergency policy to deal with student suicide. This includes training teachers and school staff in recognising behavioural patterns and warning signs, basic counselling skills while talking to a child at risk, and references of a licensed psychiatrist or psychologist."
In an unfortunate event, immediate (post-crisis) preventive measures need to be implemented by the school on priority, to reduce stress in those who have witnessed or been affected by the tragedy. This may include grief counselling for students as well as teachers and school staff. 
3) Community level
The World Health Organization, along with the International Association for Suicide Prevention (IASP), organises World Suicide Prevention Day (WSPD) on 10 September. Street plays, exhibitions, radio shows, and TV shows can help in bringing awareness to the general public.
A little hope can help the person to look at the positive side of life. A good support system that includes friends and family, access to medical facilities, access to a psychologist, and strong social network can help in enhancing coping mechanisms for an at-risk person. Suicides are preventable; we must pay attention to those around us with care and support. 
(Written by Krupa Nishar and Edited by Shruti Singhal)
---
You May Also Like: Hyderabad Woman Left Cushy Job to Prevent 1000+ Farmer Suicides in Telangana!
---
Featured image source: Shutterstock
Like this story? Or have something to share?
Write to us: contact@thebetterindia.com
Connect with us on Facebook and Twitter.
We bring stories straight from the heart of India, to inspire millions and create a wave of impact. Our positive movement is growing bigger everyday, and we would love for you to join it.
Please contribute whatever you can, every little penny helps our team in bringing you more stories that support dreams and spread hope.