India has been traditionally vulnerable to natural disasters on account of its unique geo climatic conditions. Floods , droughts, cyclones, earthquakes and landslides have become a recurrent phenomena. About 60% of the landmass is prone to earthquakes of various intensities; over 40 million hectares is prone to floods; about 8%  of the total area is prone to cyclones and 68% of the area is susceptible to drought.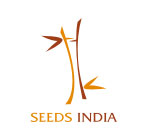 The super cyclone in Orissa in 1999, the Bhuj earthquake in January 2001 and the very recent cloudburst in Leh underscored the need to adopt a multi dimensional disaster management approach.
For this, SEEDS ( Sustainable Environment & Ecological Development Society) a non-profit organisation is working to make vulnerable communities resilient to disasters. Founded in 1994, SEEDS is advised and governed by a board of eminent academicians and development practitioners from international organizations.
The primary areas of concern for SEEDS are :
Community Based Disaster Management: Making every individual in the community empowered to be able to make an informed choice for himself and his family's safety. Primary activities in this initiative include educating people on local hazards, risk mapping,
Training on sustainable practices, strengthening government community linkages.
School Safety : Seeds in collaboration with the government of India is currently involved with more than 1000 schools across the country consulting them on structural safety of buildings, training children on life saving skills.
Safe Construction Practices : Seeds with it's team of engineers provides hands on training to masons for retrofitting and safe construction practices.
International Co- Operation : Seeds is a steering committee member of the Asian Disaster Reduction and Response Network (ADRRN) which is committed towards increased collaboration among NGOs and other stakeholders for effective and disaster reduction.
SEEDS-LEDeG  with its partners is presently working to reconstruct houses for 50 families before the onset of winter in Leh Ladakh.
If you wish to help , check out their donate page.
Project Selamat : The Indian Ocean Tsunami was a catastrophe of unparalleled  magnitude taking more than 250000 lives across 13 countries. Project Selamat is primarily focussed on coastal communities in India, Indonesia, Maldives and Sri Lanka making them aware of their risks, building knowledge resource and internalize preparedness through training and education.
For more information check out : www.seedsindia.org