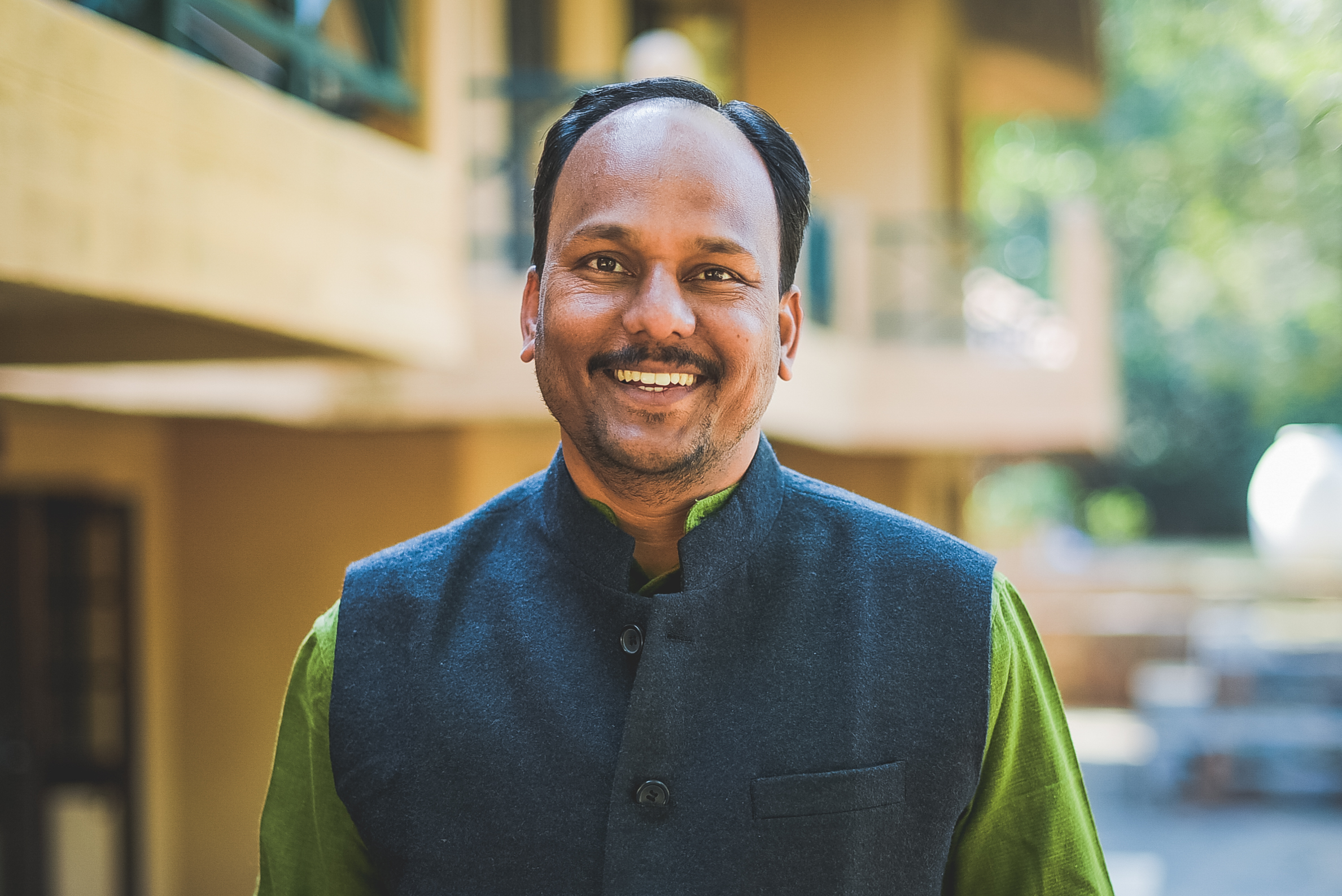 "Even if only one person in the country is a manual scavenger or bonded labourer, it is a national shame," says Ashif Shaikh, founder of Jan Sahas which is ending discrimination and unjust practices across India
Meera Baghel (name changed to protect identity) had almost accepted her fate. She had adjusted to the fact that being a manual scavenger—collecting human excreta, cleaning drains, lifting animal carcasses and household waste, was the only work that society would allow her to do.
Contracting infections and diseases from collecting waste with bare hands was not unusual for Meera and her family members, who reside in Bhaurasa town in Madhya Pradesh's Dewas district.
By virtue of Meera's work, she would always be treated as an outcast and face atrocities even from the most educated families.
This was till 2004.
Today, 40-year-old Meera is one of the trainers at Garima Silai Kendra (stitching centre) in Dewas. She earns up to Rs 8,000 per month and is an active member of a local Self-Help Group (SHG) that fights against inhuman and unlawful practice of manual scavenging.
---
Rashes, irritation and redness got you dreading 'that time of the month'? Don't let periods cramp your style any more. Check out eco-friendly sanitary pads and menstrual cups here. 
---
Close to 41,000 people like Meera, who previously lived an oppressed life as manual scavengers or bonded labourers, have been rescued and rehabilitated by Jan Sahas—and an NGO founded by activist Ashif Shaikh nine years ago.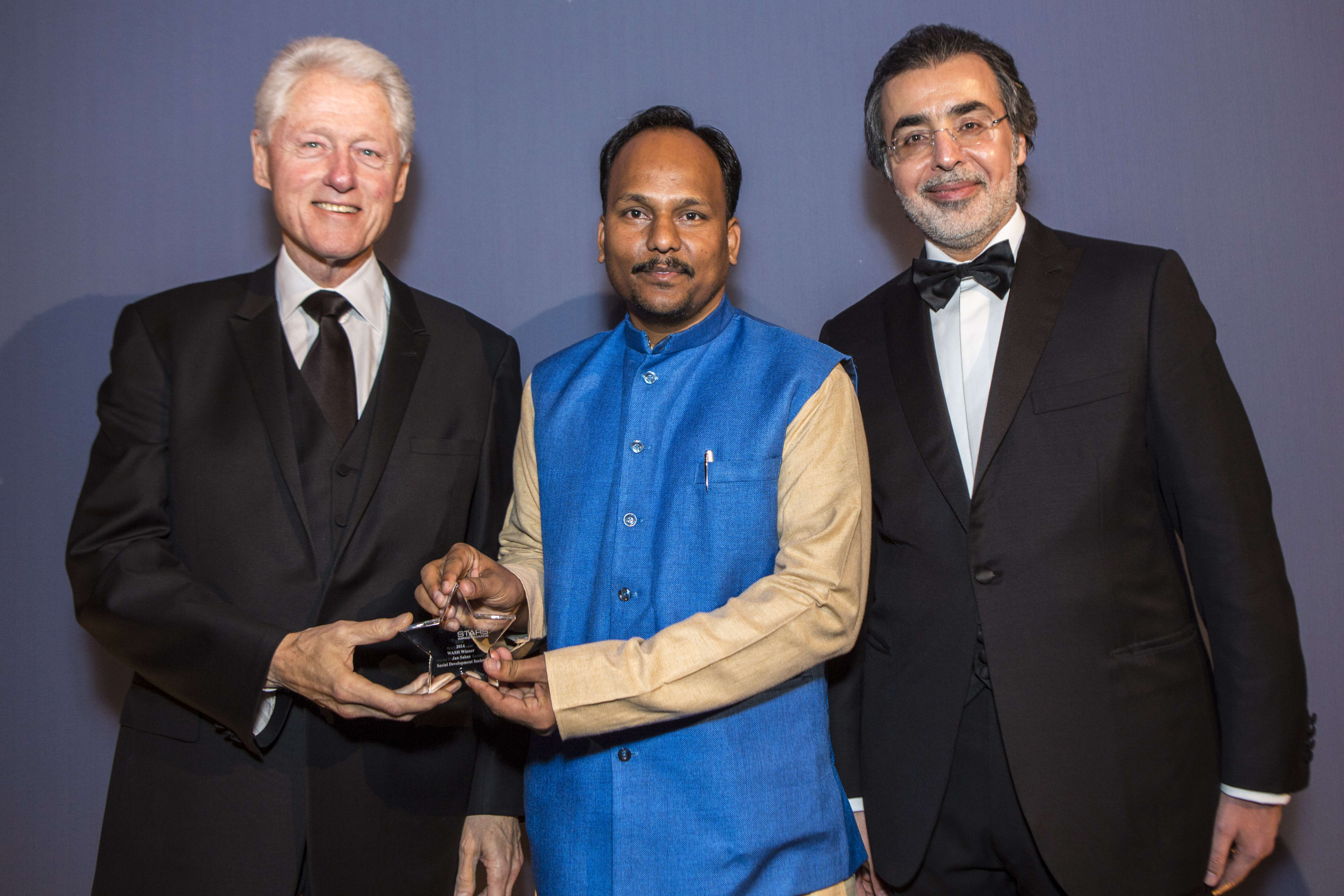 It is not easy to fight against traditional customs that have strong roots across the country. Threats and warnings have become a part of Ashif's life. Yet, despite the verbal and physical attacks, the activist continues to wage his battle against injustice.
"Everyone from our NGO has faced threats at least once during their work. Some villagers even burnt the house of a local woman who took a stand against manual scavenging. It is inspiring to see how they are not succumbing to fear and working for what is right," says Ashif proudly.
Ashif and His NGO
Besides rehabilitating manual scavengers, the NGO also works to get justice for rape survivors and women who have been victims of any kind of sexual exploitation. So far, the NGO has supported 15,000 rape survivors through legal actions, employment and so on.
Known for his fierce battles against caste-based discrimination and freeing people from the shackles of manual scavenging, Ashif was born in a Dalit Muslim family in Mukeri, Indore.
While growing up, he faced caste discrimination and was even a victim of physical violence.
"At a very early age, I saw the unrealistic boundaries created by society. I understood the conscious attempt that was being made that separated 'me' from 'them'. As a kid, there was very little I could do to end the unjust practices. But listening to the speeches of activists motivated me to put my thoughts into action," Ashif tells The Better India.
In 1999, he mobilised students of his own age-group and formed Yuva Manch to educate local children who had been ostracised by schools. He conducted night classes for children in his town and freed them from child labour.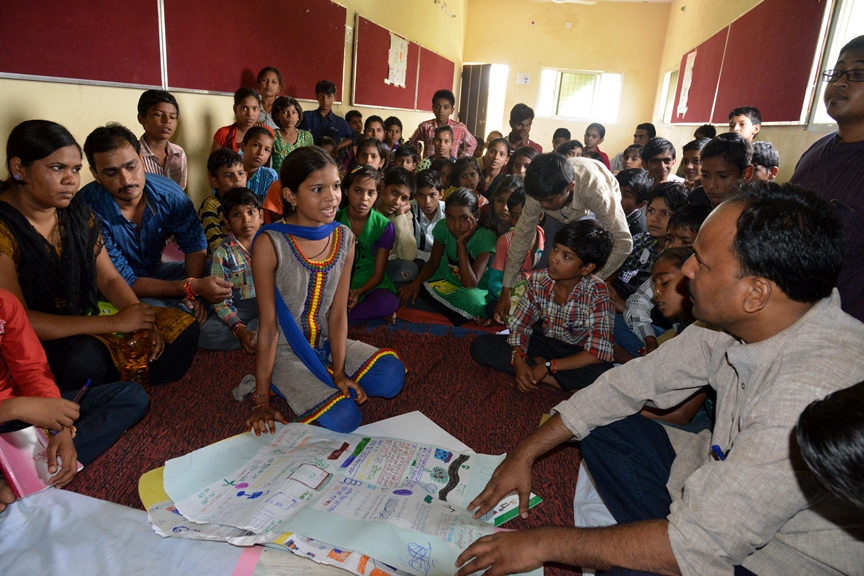 He then went to work with various human rights activists and NGOs that strengthened his will to extend support to the downtrodden.
While working with experts and locals, he discovered the power of community mobilisation and its massive impact.
"We got positive response from the parents of children who attended our night schools. They wanted their kids to study but social stigma stopped them. I realised that a strong mass appeal can be an effective tool of change during my volunteering days," he says.
"Even if only one person in the country is a manual scavenger or bonded labourer, it is a national shame. People who don't raise their voices against this practice are much as at fault as the ones who are committing it. Hence, behaviour change is necessary to eradicate the evil customs. The earlier the child is told about the inhuman practice the better," adds Ashif.
With this thought in mind, Ashif, a postgraduate in Political Science, developed a comprehensive strategy to offer a life of dignity to the oppressed communities across the north Indian states like Bihar, Uttar Pradesh, Madhya Pradesh, and also Maharashtra and Rajasthan.
Bringing A Difference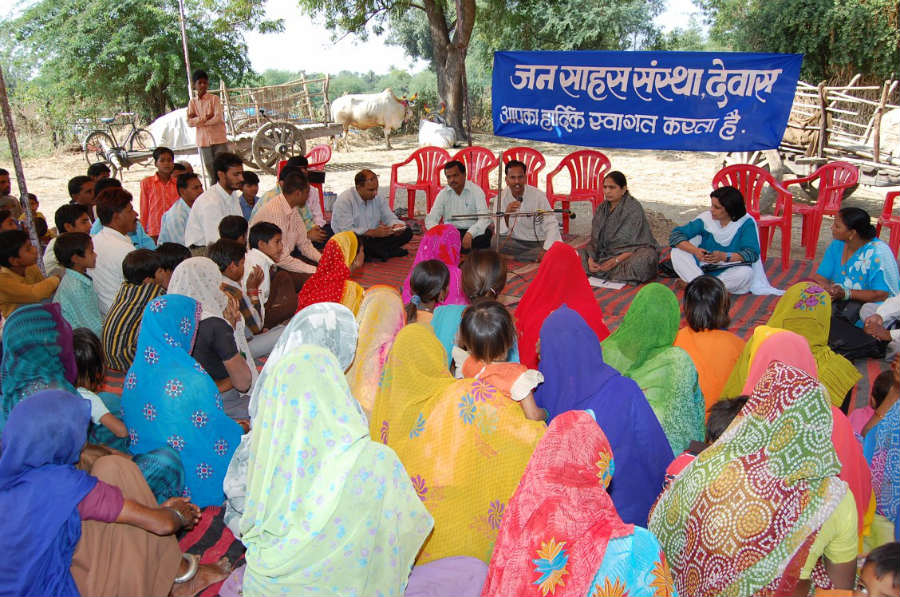 Ashif and his team follow a multi-pronged approach, right from identifying the victim to the final stage where the person gets his/her dignity back.
It starts with surveys in remote areas to find out the number of people facing discrimination. Then, the members of Jan Sahas go from door-to-door telling people about the legal actions that can be taken if found guilty of forcing people to do manual scavenging or bonded labour.
"Despite having laws, people continue the illegal practices due to lack of awareness and enforcement procedures. Legal processes is the first and a crucial step," he shares.
Communities in the lowest rung of the society are so used to discrimination, that sometimes it takes a lot of convincing to tell them that they deserve a better life.
"Money is always the secondary reason behind people continuing disgraceful jobs. They are made to believe that customs made by our ancestors is the ultimate truth. For example, there is a community in Jaipur where the fathers and brothers use the women in the house for commercial sexual exploitation," adds Ashif.
Once the people come on board and discontinue manual scavenging, the NGO, through their rehabilitation programmes and government schemes, give them an alternate source of living.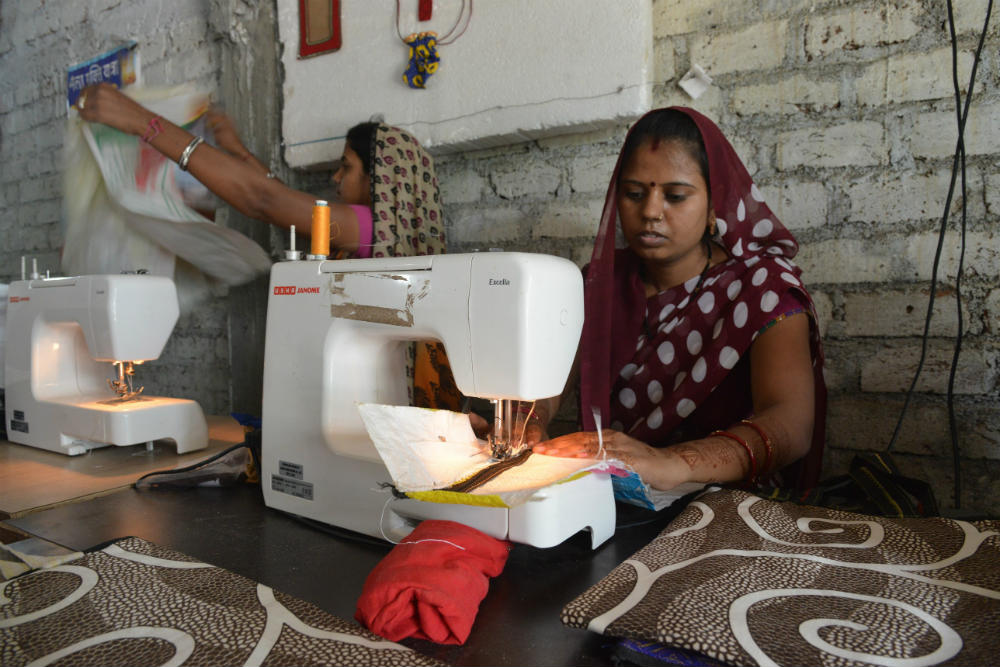 "After picking up human excreta and cleaning septic tanks, acceptance comes hard in the society. Illiteracy further worsens the situation. So we collaborate with various organisations and corporations who impart skills and give funds that can help them start small-time jobs," shares Ashif.
For example, the Rashtriya Garima Abhiyan (National Campaign for Dignity and Eradication of Manual Scavenging) programme by the NGO forms Community-Based Organisations (CBOs) to raise voice against manual scavenging. The NGO also forms Self-Help Groups and through government schemes, help them get loans from banks to set up small businesses.
The NGO helps minors forced into labour, join government schools.
If the victim had faced sexual harassment, then Jan Sahas takes them for medical examination and also helps them get treatment in case of injuries, "The two-finger testing for rape survivors was banned in India in 2013 and even today, doctors resort to it. For such loopholes, we accompany women to the hospitals."
Support is given in filing reports and taking legal actions against the perpetrators through the Lawyers' Initiative Forum prevalent in different states.
The NGO also trains survivors to become 'barefoot paralegals' so that they can fight their cases leaving no room for communication errors. Post training, these women even help other survivors in fighting their cases.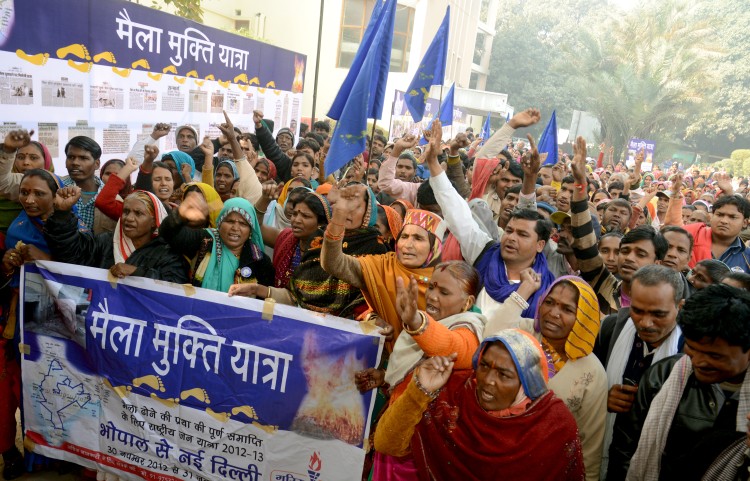 'Padyatras' or processions are the other effective ways that the NGO uses to spread awareness and bring policy changes.
One of his first ever yatras in 2006, saw 40 women marching in 16 villages of the Dewar district to spread awareness about manual scavenging that resulted in 60 families quitting the work.
Since then, there have been multiple yatras organised across India. Recently, he organised a dignity march for rape survivors where 5,000 people participated, "It went on for three months covering 22 districts across India."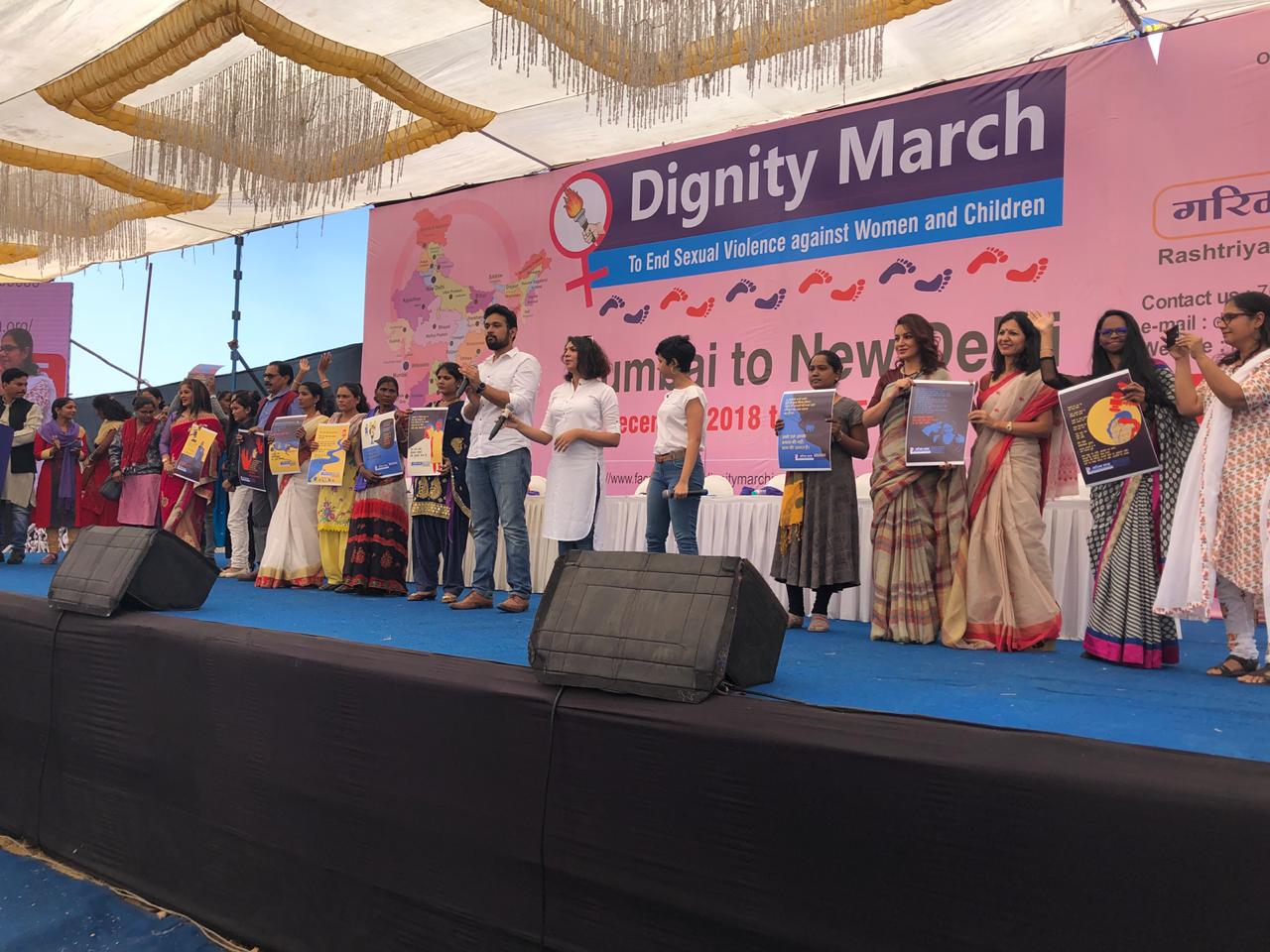 Narrating her struggle, Bhanwari Devi, activist and survivor of a gang rape says, "I suffered more through the shaming by people around me than the actual exploitation. I have changed six villages already because of the shaming. We cannot undo what has been done to us, but we can definitely prevent our sisters/daughters from becoming prey to abuse and sexual assault in future. Also, we urge all our fellow sisters who have faced sexual assault to come out and speak because this fight is for justice and most importantly, to restore the dignity that we have lost in the society."
Ashif has recently ventured into a new initiative of freeing underage girls from certain communities who are forced into becoming sex-workers. Applying the same rehabilitation strategy, the NGO has been able to prevent close to 6,000 such girls from the caste-based exploitation by their own families.
Ashif is a man with a mission. Undaunted by threats, discrimination by the society and the callous behaviour of people, the activist who always listens to his conscience, is bent upon changing the lives of fellow humans for the better.
We need more such bravehearts for the cause of humanity!
If you see or face any kind of violence or discrimination, reach out Jan Sahas helpline number: 1800 3000 2852
You can also reach them here.
---
Also Read: Once a Child Labourer, Ranchi Man Has Rescued 4000 Women & Kids From Trafficking!
---
Picture Courtesy: Ashif Shaikh
(Edited by Saiqua Sultan)
Like this story? Or have something to share?
Write to us: contact@thebetterindia.com
Connect with us on Facebook and Twitter.
We bring stories straight from the heart of India, to inspire millions and create a wave of impact. Our positive movement is growing bigger everyday, and we would love for you to join it.
Please contribute whatever you can, every little penny helps our team in bringing you more stories that support dreams and spread hope.