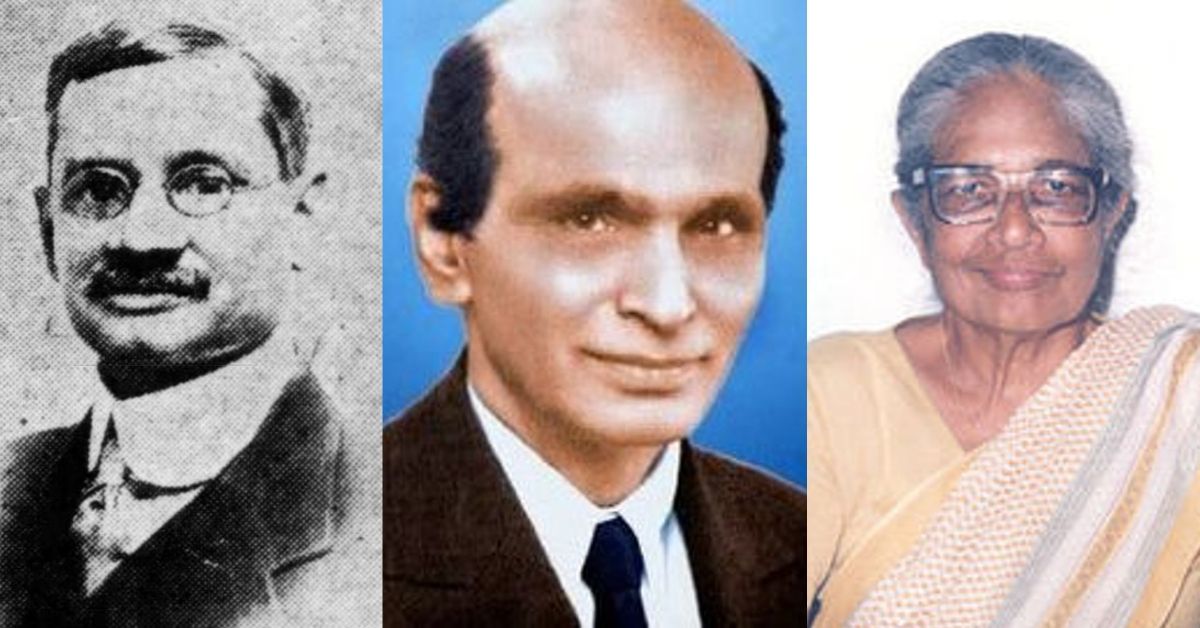 Overlooked for long, these people laid the pioneering stones upon which India's scientific legacy has been built. It's time more Indians knew about their story! #ForgottenHeroes #IndiansInScience
Modern-day technology owes immensely to unsung Indian scientists who silently pursued their groundbreaking research in the dimly lit corners of their homes, sans any world-class laboratory facilities while the nation was being rattled by incessant political unrest.
This article aims to pay tribute to five such unsung Indian innovators whose achievements and fascinating innovations deserve to be hailed across the globe but largely went unnoticed amid India's prolonged struggle for freedom.
---
Get fresh drinking water anywhere on the go with this advanced portable water filter for bottles
---
1. Shankar Abaji Bhisey
Born only a decade after the Sepoy Mutiny of 1857, Shankar Abaji Bhisey was a child prodigy who designed an indoor coal-gas generator, when he was only 14.
Hailing from Bombay, the brilliant researcher seemingly got his early exposure to global science through science magazines.
By his early 20s, he had already invented electrical bicycle contraptions, a station indicator for Bombay's suburban railway system, tamper-proof bottles and a cutting-edge grocery weighing machine that earned him the first prize at a British inventor's contest.
However, Bhisey is most recognised for his iconic Bhisotype, a type-casting machine that revolutionised the printing industry. In one minute, the machine could cast and assemble 1200 different types automatically.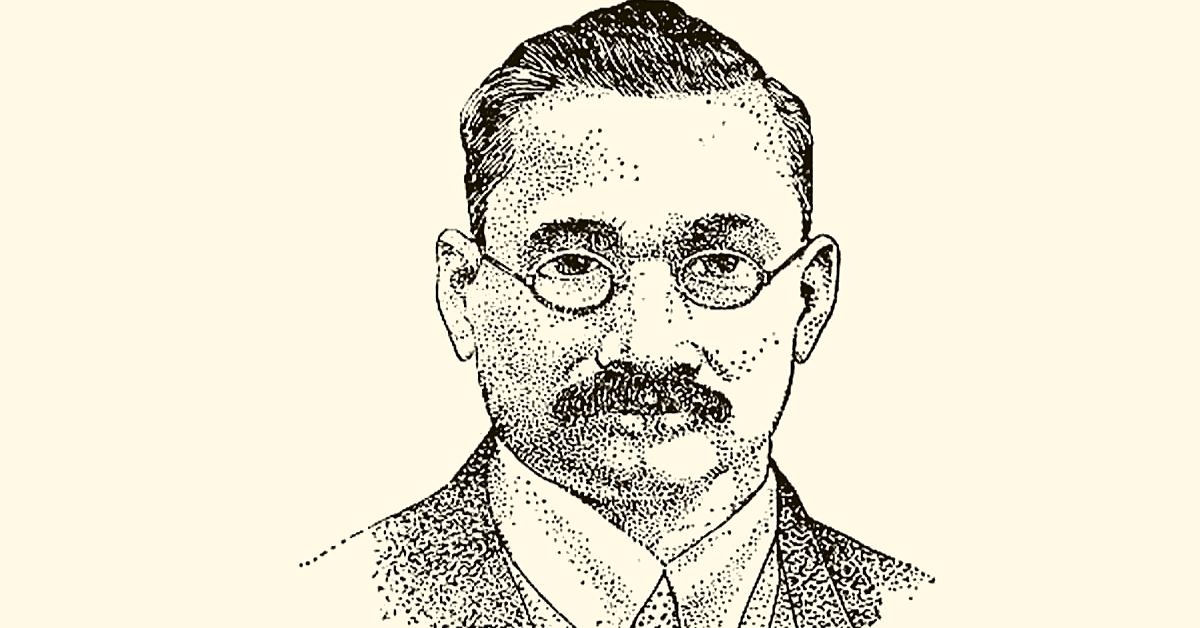 When top researchers from Britain contested his claim, he went ahead to set up his own foundry and showcase his machine to the critics who were left spellbound by his technical prowess.
Throughout his career, Bhisey had 200 inventions and 40 patents to his name, which include a unique telephone model, kitchen appliances, automatic toilet flushers and even an early prototype of a push-up bra.
Bhisey later upgraded the Bhisotype to comprise finer features and faster performance, however, the funding for his continued research was compromised with the advent of World War I, after which he gradually faded into oblivion. He passed away on 7 April 1935, in New York at the age of 68.
2. Gopalswamy Doraiswamy Naidu
Revered as the 'Edison of India,' GD Naidu is often credited with influencing the Industrial Revolution in India. The creator of the first electric motor in the country is also acknowledged for his wondrous inventions like the mechanical calculator, the ticket vending machine, early electric razor, fruit juice extractor, kerosene-run-fan and a projection TV.
And perhaps the most astounding fact about him was that he dropped out of school in Class 3, as he strongly detested the curriculum at school.
Born on 23 March 1893, Naidu lost his mother at birth. After dropping out of school, the young boy assisted his father on his farm. His first tryst with technology was at age 16 when he spotted a 1912 model Rudge motorcycle⁠ and was so incredibly fascinated by it, that he left home, worked as a waiter for three years and saved money to buy this bike.
After owning the bike, he did not set out on a joy ride. Instead, he chose to dismantle its parts and study the internal framework.
Decades later, he would go on to own a fleet of 280 buses as the founder of Universal Motor Service (UMS).
His electric company New Electric Works was the place where India's first electric motor was manufactured. In fact, Naidu went on to the extent of starting an indigenous company for almost every new invention of his.
Naidu spent most of his sunset years in philanthropy. This remarkable genius and entrepreneur passed away on 4 January 1974.
3. Anna Mani
Back in the days when women were barely visible in the scientific domain, Anna Modayil Mani from Travancore, Kerala, was a distinguished meteorologist and physicist who astounded the world with her amazing inventions.
Among other accomplishments, she devised novel methods to gauge the weather⁠—by standardising around 100 meteorological instruments—and established a series of stations to measure solar radiation.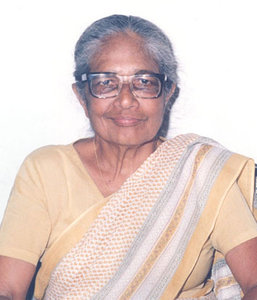 She also pioneered the research to utilise solar and wind power as renewable sources of energy and set up her instruments in over 700 sites. Her study on ozone level measurement using her apparatus 'ozonesonde' is also strikingly remarkable.
Mani was born in 1918 to an affluent family, and displayed immense interest in reading and learning from her childhood. On her eighth birthday, she rejected a gift of diamond earrings and opted for a set of Encyclopaedia Britannica instead.
Inspired by Gandhiji's principles and the ideals of Vaikom Satyagraha, Mani started wearing only khadi garments to express her solidarity with the stirring rebellion. While all her sisters got married in their adolescent years, she persisted on her wish to pursue higher studies and enrolled for an honours degree in Physics at Presidency College in Madras (Chennai).
Later, she landed the opportunity to work as a researcher in Nobel Laureate Sir CV Raman's laboratory.
Despite her detailed thesis on the luminescence of diamonds and rubies, unfair gender biases by the Madras University barred her from earning her PhD degree.
Undeterred, she used her scholarship savings to head to Imperial College in London to pursue higher physics research and later specialised in meteorological instrumentation.
Mani returned to a newly independent India in 1948 and designed radiation instrumentation from scratch at Indian Meteorological Department, Pune. Mani is also credited for setting up a meteorological observatory and an instrumentation tower at the Thumba rocket launching facility.
Following a paralysing stroke in 1994, Anna Mani breathed her last on 16 August 2001.
4. Narinder Singh Kapany
Considered the 'Father of Fibre Optics', this Punjab-born scientist's glorifying discovery of communication through optical fibres paved the way for the 'internet' as well as medical marvels like laser surgeries or endoscopic imaging.
Unfortunately, Kapany's contribution was grossly overlooked for Nobel Prize when Charles Kuen Kao was awarded the honour for furthering on Kapany's discovery.
Born in 1927 to a Sikh family in Moga, Punjab, Kapany studied at the University of Agra and later joined Imperial College, London to conduct extensive research in technology.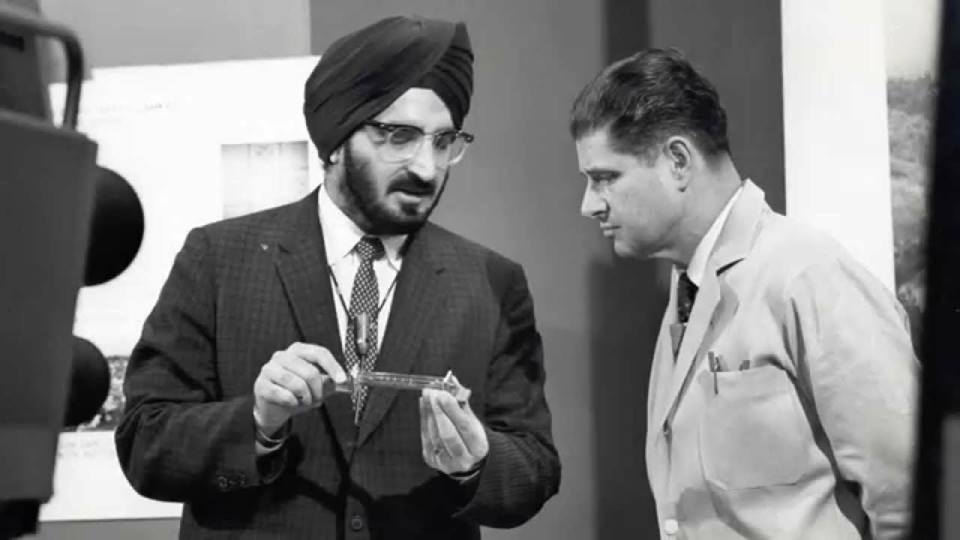 It was during his PhD at this institution that Kapany succeeded in transmitting images over a bundle of optical fibres and coined the term 'fibre optics' in 1955, opening up an entirely new portal of Optical Physics.
He joined the University of Rochester as a faculty member and later went on to become a successful entrepreneur in Silicon Valley, USA. At present, the 92-year-old is credited for over 100 patents in his name and also runs a philanthropic organisation called the Sikh Foundation.
5. Dr Nautam Bhatt
This Padma Shri physicist's name rarely features in the list of top Indian scientists though his contribution continues to inspire, influence and aid present-day physics research in India.
The founding director of Solid State Physics Laboratory, Delhi, attained unprecedented heights in defence research in India by designing the Variable Time Fuse for missiles as well as spearheading the development of helium-neon lasers, solar cells, semiconductor chips etc. which revolutionised India's defence domain.
Born in 1909 in Gujarat's Jamnagar, Bhatt obtained his Master's degree in Physics under the supervision of the great Sir C V Raman at Indian Institute of Science (IISc). After earning his doctorate at the Massachusetts Institute of Technology, he returned to India and served as a professor in IISc.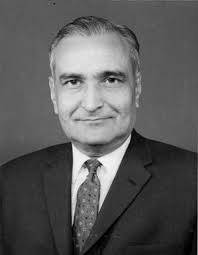 Just after Independence, in 1949, he was inducted into the Defence Science Organization in Delhi, where he presented his most fascinating innovations.
Although most of his work is under the wraps owing to the strict confidentiality protocols of Defence Science Organization, his active contribution to acoustics in India must be mentioned.
A patron and practitioner of Hindustani Classical Music, Dr Bhatt designed the acoustical features of 70 mm theatres in India like the Sheila and Odeon in Delhi and Birla Matushri Sabhagruha in Mumbai, to capture the perfect natural listening essence of Indian classical music, thereby negating the need for loudspeakers and amplifiers.
Dr Nautam Bhatt passed away in 2005.
---
Also Read: 14 Indian Scientists Who Changed The World. And Things You Probably Didn't Know About Them!
---
(Edited by Gayatri Mishra)
We bring stories straight from the heart of India, to inspire millions and create a wave of impact. Our positive movement is growing bigger everyday, and we would love for you to join it.
Please contribute whatever you can, every little penny helps our team in bringing you more stories that support dreams and spread hope.