Notorious for disrupting hormonal functions, paraben is best left out of our soaps, face wash and serums. But is that even possible? Find out!
What is a paraben, and why is it bad? By definition, parabens are preservatives used in beauty and healthcare products to keep your soaps, face washes, serums, scrubs etc. from being infected by fungi.
What do parabens do to your body?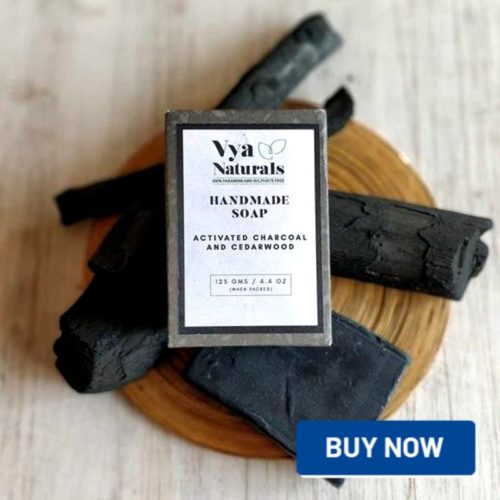 They came into commercial beauty products in the 1950s, but in recent times conclusive research has been conducted on its harmful side-effects. One of these effects that stands out from the rest is that parabens disrupt hormonal functions.
That might explain how a new face wash straight from the neighbourhood shop is the reason my face broke out into a hundred pimples.
Only a selected handful of cosmetics suit me, and I was told that the reason was my delicate skin. But perhaps, the culprit is the cosmetics containing paraben and sulphate. Not me.
If you too are looking for healthcare and beauty products that are free of parabens and sulphate, search no further.
Here are 5 awesome products by Vya Naturals to nourish your skin without risking it to harmful chemicals.
---
Click here for the entire beauty product collection by Vya Naturals.
---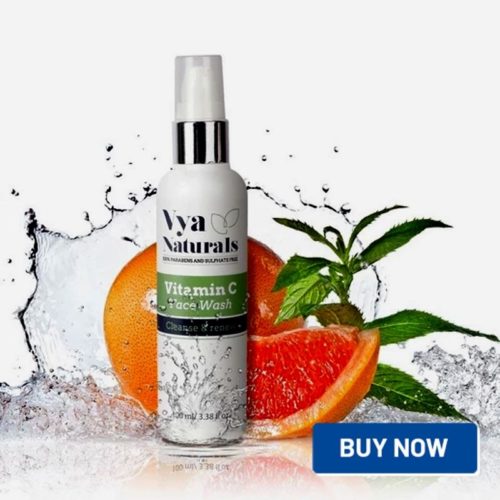 Washing my face early in the morning is just as important as brushing teeth. Vya Naturals, a beauty and healthcare brand, ensures that this daily routine is free of harmful parabens and sulphate. Their face wash varieties contain the goodness of natural ingredients, like grapefruit, turmeric and tea tree oil that do their job without the help of artificial additives.
What's more, Vya lists every ingredient in their product, so there's no hide and seek with what will suit your skin.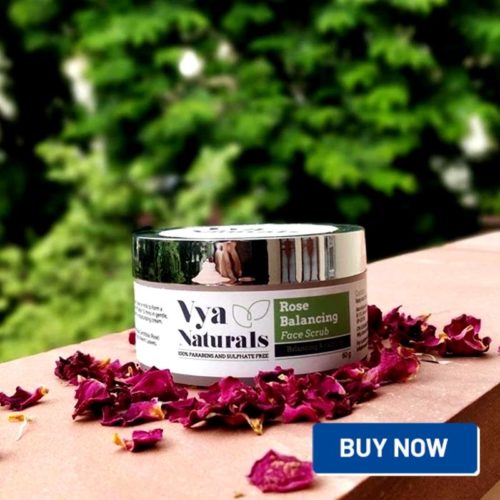 Every once in a while, it is crucial to scrub your face – freeing it from dirt and pollution that gets into pores. And it's equally important to do it with a face scrub that is safe for your skin.
Vya that has circled its brand around a pure and healthy lifestyle ensures that their scrubs and other products are made without using drying alcohol, fillers, formaldehyde releasers, mineral oils, parabens, sulphates, petroleum, premix bases, or phthalates.
There you have it. A beauty product that does only good!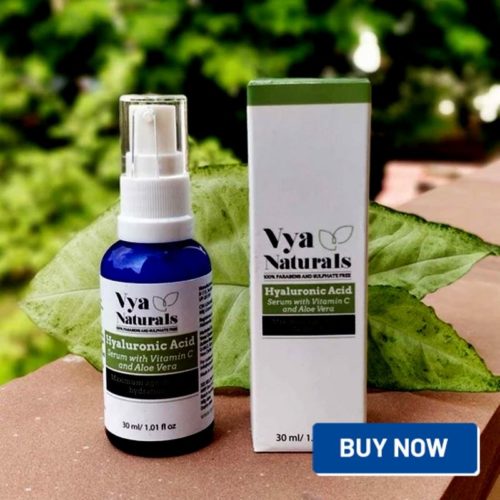 Now, Vya does not claim to be completely chemical-free.
And for a good reason too.
"Remember, not everything natural is good for you and not everything made in a lab is bad for you…" they say and explain.
Since most things around us- including things we consume are made up of some chemicals or the other, the word itself should not alarm you. Preservatives and additives like paraben, sulphate and petroleum bases may harm your skin, and so, one must look for products that are free of them.
Like this serum that you can pat into your face to get clear and clean skin.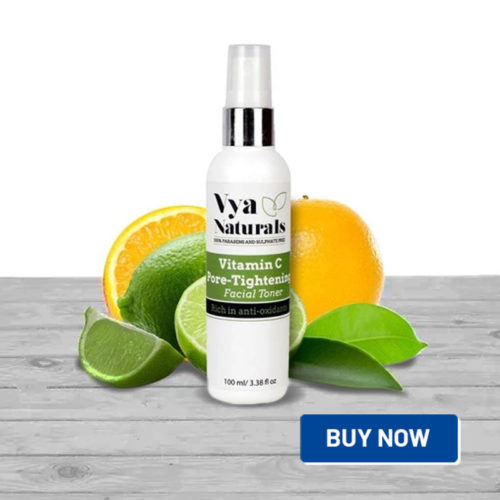 The reason that about 80 per cent of beauty and healthcare products still use parabens is that they are not very harmful in small quantities.
But we use several products throughout the day that all use parabens, and thus it accumulates.
When used over a long period, the synthetic compound starts showing its real colours. Now you understand why it is important to start small and reduce the use of parabens and sulphate from our beauty regime.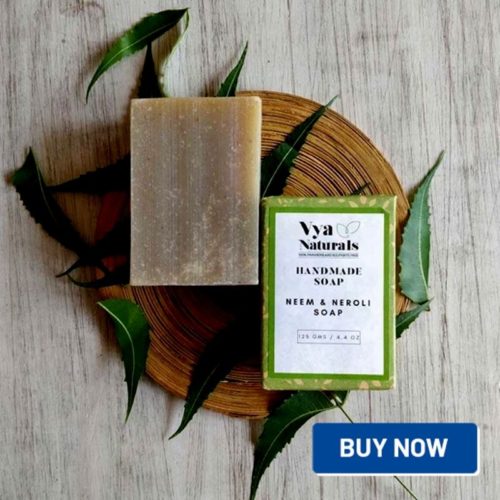 The most frequently used beauty product, soap that contains paraben, sulphate or petroleum is likely to clog pores all over your body.
We discussed why it is essential to cut down the use of harmful synthetic chemicals from our personal care regime, and the soap is an excellent way to start that practice.
Click on this link to buy Vya soaps that will nourish your skin without leaving their 'carbon footprints' behind.
---
You may also like: Plastic-Free but Good for Hair? I Used a Shampoo Bar & Here's What I Found
---
(Edited by Vinayak Hegde)
Like this story? Or have something to share? Write to us: contact@thebetterindia.com, or connect with us on Facebook and Twitter.