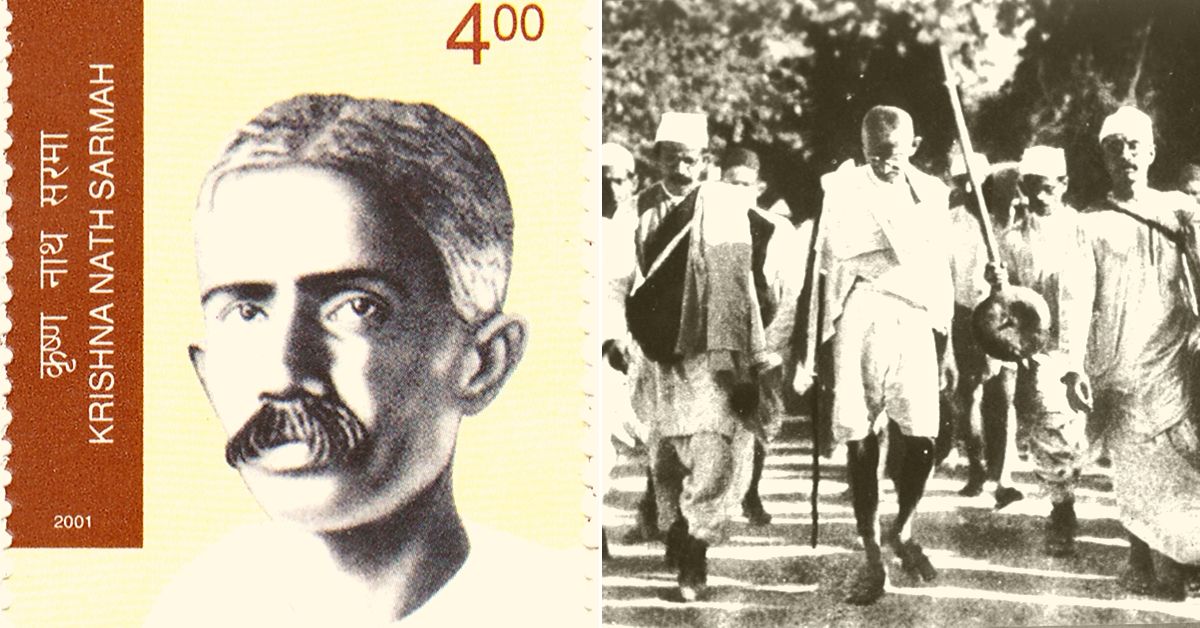 He also opened his prayer house to Dalits, allowing them to eat and pray inside the house. For his act, his family suffered social boycott for a decade. But Gandhi heaped praise on it. "Valiant soldiers like Krishna Nath Sharma never care to face any odds," he said.
There is a namghar (one among many prayer houses present all over Assam) situated in the Sabaibandha locality of Jorhat town in the Upper Assam division, which holds a special place in India's fight against the menace of untouchability.
---
Carry elegance in every stride, with this Khadi dhoti. Unlike synthetic clothes, khadi is a body-friendly fabric that does not cause any allergies or irritation. 
---
On 18 April 1934, Mahatma Gandhi opened this namghar to the Dalit community, which included sweepers and manual scavengers. Standing alongside him was its owner, Krishna Nath Sharma, who belonged to the orthodox Brahmin community.
As a consequence of allowing the Dalits to eat and pray inside the prayer house, the locals (made up of fellow caste community members) ostracised his family for a decade.
For example, if Sharma and his wife Swarnalata Devi were invited for a wedding, guests would leave the premises upon seeing them. If Devi visited a temple, other women present inside its premises would leave. However, this is just touching the surface of the kind of ostracization the family faced for their act of social reform.
However, Gandhi had nothing but praise for Sharma's act of defiance. "The unique private temple entry movement of Krishnanath Sharma will lead the rest of India to remove social evils, distinction between man and man. Untouchability is a great sin and a curse to the Hindu Samaj. Valiant soldiers like Krishnanath Sharma never care to face any odds. I am sure this movement will come out successful, give ample fruits to enjoy full rights and privileges, freedom of the children of the soil," he told the local media.
Born in 1887, Sharma graduated with degrees in both science and law, before starting his successful legal practice in 1917. Inspired by Gandhi, he quit his practice, joined the freedom struggle and immersed himself in the Gandhian way of life.
Popularly known as Krishna Mama (uncle) from his student days for his mature disposition and independent mindset, he witnessed the horrors of the colonial rule in Assam, which allowed him to develop a critical attitude against colonial rule.
One such horror was the widespread addiction to opium in Assamese society.
Introduced to Assam by sepoys of the East India Company during the late 18th and 19th century in a bid to popularise poppy cultivation in the region, it was only going to be a matter of time before opium addiction would devastate Assamese society.
Opium was also a major instrument of British imperialism. By the mid 19th century, the local intellectual class began taking on this menace, but it was only around the early 20th century, and particularly during the Non-Cooperation Movement when the fight began to pick up.
The fight against opium addiction was a cause close to Sharma's heart. Working alongside freedom fighters and Assamese politicians Kuladhar Chaliha and Rohini Kumar Chaudhuri, Sharma worked tirelessly to gather facts related to the use of opium in the region.
"No opium eater will die for (the) want of opium. If any of them die, it will be due to old age. I calculate that percentage of deaths among the addicts are highest during the last five years. In the year of prohibition, we can't put a stop to those whose days are numbered, but to save a nation from a ruinous habit, no efforts should be spared. The only way is total prohibition," he said.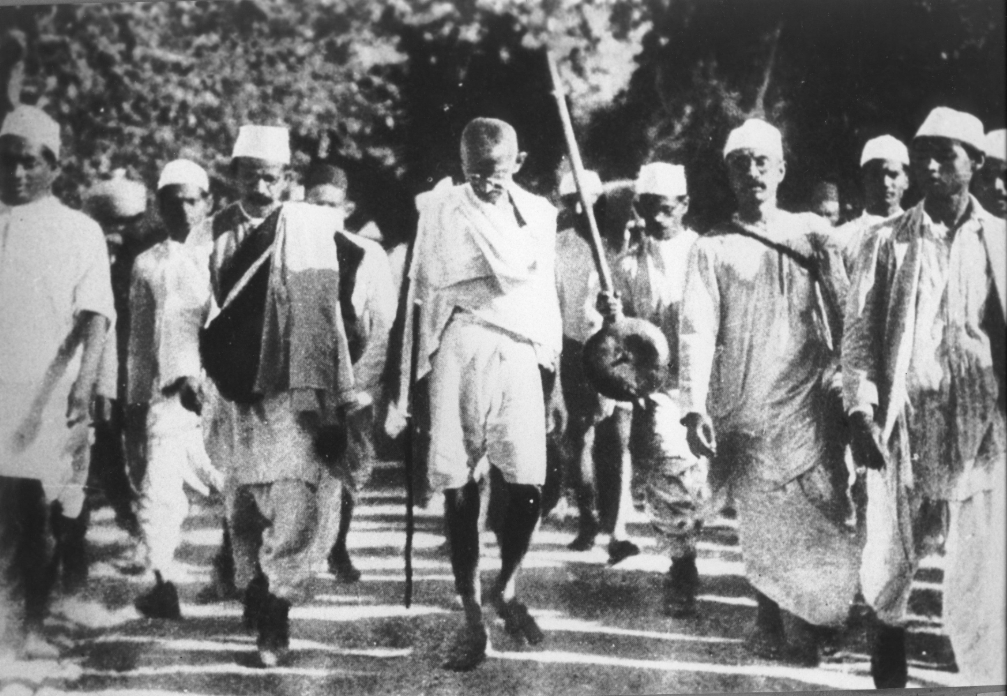 Until the very end, Sharma fought for the prohibition of opium and eventually won.
His battle against 'untouchability' meanwhile picked up following the Civil Disobedience Movement of the 1930s, when Gandhi took it up in a major way.
"Gandhi's campaign formally began on the 7th of November 1933, when, at a village near Wardha named Selu, he opened a temple to 'untouchables'" writes Ramachandra Guha in his book, Gandhi: The Years That Changed The World.
Upon hearing about Gandhi's mission, Sharma invited him to open his namghar and thus the events of April 1934 happened. Following this event, he even opened 12 schools for the 'Untouchable' community. Besides, he also walked with Gandhi during the historic Dandi March, besides getting closely involved in the promotion of Khadi wear.
Moreover, at no point was he scared of courting arrest from the British. One such fascinating incident took place on October 2, 1942, in Jorhat, which was marked as 'Soldier's Day.'
"On that day, an appeal was made to the soldiers to join the last phase of [the] struggle for freedom. Garlanding of guns in the event of firing by soldiers was a special feature of the Congress programme. Krishna Nath Sharma, popularly known as 'Krishna Mama', heading a big procession, started towards Jorhat town with [a] garland in hand with hundreds of men and women shouting slogans…On arrival at Jorhat town, the processionists were stopped by armed military police near Jannath Barooah Road. Krishna Mama explained the purpose of the 'Day' and then put a garland around the gun in possession of American military personnel. The soldiers were bewildered….The mama then addressed the soldiers in English: 'Please tell your people that this is the type of Independence we are enjoying'. Meanwhile, an officer on duty came forward and arrested him," writes Anil Kumar Sharma in his book 'Quit India Movement in Assam.'
However, repeated arrests took a toll on his health, and he sadly passed away just a few months short of Independence in 1947.
Although in recent years, attempts have been made to revive his legacy, his contributions remain largely forgotten. It's time to change that.
(Edited by Gayatri Mishra)
Like this story? Or have something to share? Write to us: contact@thebetterindia.com, or connect with us on Facebook and Twitter.
We bring stories straight from the heart of India, to inspire millions and create a wave of impact. Our positive movement is growing bigger everyday, and we would love for you to join it.
Please contribute whatever you can, every little penny helps our team in bringing you more stories that support dreams and spread hope.