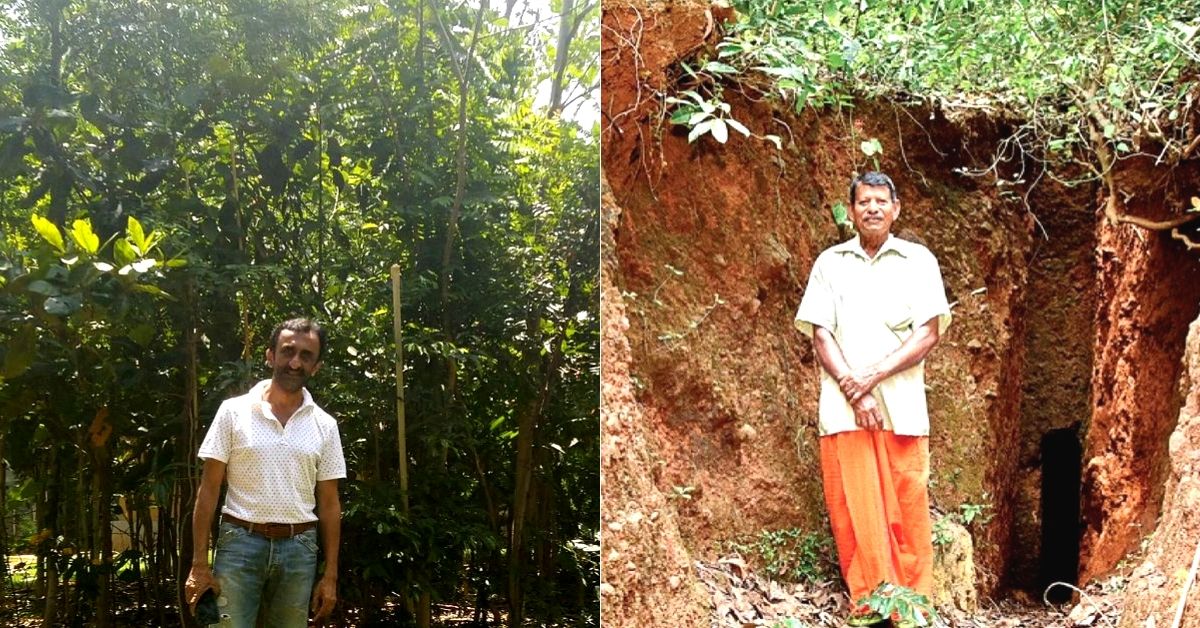 From making a forest in the backyard to growing a lush farm on barren land, these eco-warriors truly show that anybody can do their bit to save the planet, all you need is some courage and the will to get your hands dirty!
---
This article has been sponsored by Mahindra Rise
---
Many of us want to save the world. However, there are usually two things that stop us. We wonder if we can make a difference by ourselves, and we don't know how our actions can translate into massive change.
But the good news is that no one expects any one person to save the whole world all by themselves. And what we usually overlook is that there are several easy ways to ensure that your small action becomes part of a nation-wide movement, thanks to a path-breaking green initiative.
Let's consider this step-by-step. Firstly, can one person make a difference?
Take the example of Bengaluru eco-warrior Bimal Desai, who created a whole forest in his backyard, literally!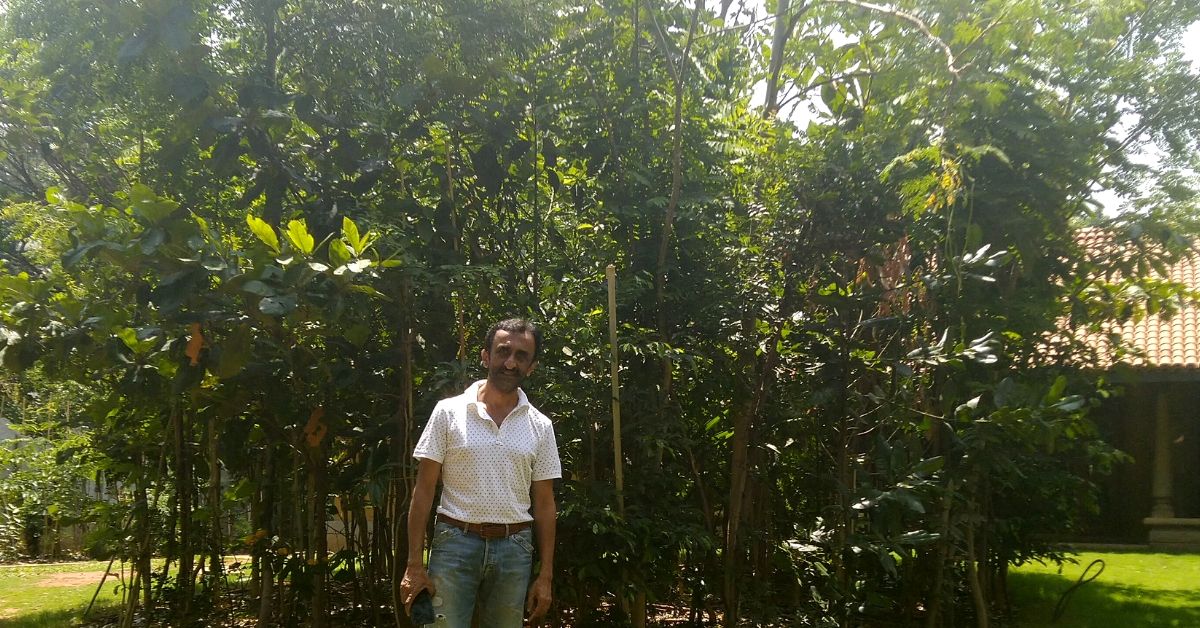 "My job had sent me to remote places in Maharashtra, Karnataka, and Andhra Pradesh; the lifestyles in these villages prompted me to live in a forest. I had a piece of land in Bengaluru, and so, I decided to grow a forest here," the 58-year-old tells The Better India.
Situated ahead of the busy Outer Ring Road, he transformed his land, previously only canopied by skyscrapers, into a thriving ecosystem using the Miyawaki method – pioneered by Japan's Dr Akira Miyawaki.
"The forest is about 20 per cent canopy, 40 per cent trees, 30 per cent sub-trees and 10 per cent shrubs," says Bimal, who is now a prominent city-expert on Miyawaki.
It is true – when it comes to saving the planet, individuals alone cannot take the whole burden. This is where the actions of corporations become critical.
In a broad perspective, what is critical is that the initiative of a company becomes the pivot around which all of us can focus our efforts and gain a little boost.
Consider Mahindra Group and its #CelebrateDifferently initiative.
Part of the larger theme of #RiseAgainstClimateChange, this initiative aims to motivate citizens to plant a tree for all the joyous milestones in their lives.
But here is the twist – campaign received an overall participation of 4.5 million people with engagements on social media, and hence the company will plant an equivalent number of trees over the next four years.
To bring the importance of campaigns like this into focus, here's the story of another individual like Bimal — Amai Mahalinga Naik. The difference in his story is that he didn't even have the financial means to own a fertile land or buy a substantial plot and still make a huge difference.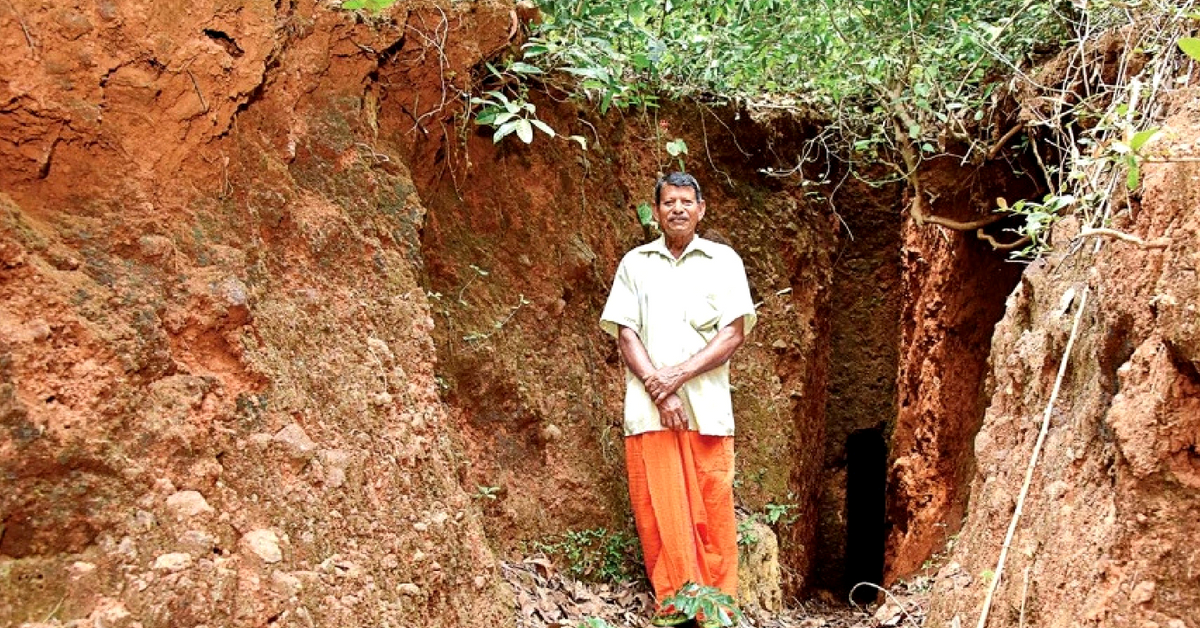 A simple farm labourer with grave financial limitations, Amai has earned the pseudonym of the 'miracle-man' of Karnataka by transforming a two-acre barren plot of land into a lush organic farm – all with relentless hard work and compassion.
"Pleased by my sincerity, the landlord gifted a barren land to me in 1978. However, my dream to raise an areca nut farm atop rocky hills with poor vegetation was initially mocked by all," says Amai, who used to work as a labourer for a Mahalinga Bhat.
Every day, after working on Bhat's farm, Amai would come to his hill and start digging it up horizontally, to install an ancient method of rain harvesting using a surang (tunnel) for irrigation.
He was mocked by the villages and had to endure several economic upheavals, but after five years of hard work, he made a miracle happen.
Now after 41 long years, Amai and his family tend to over 300 areca nut palms, 75 coconut trees, 150 cashew trees, 200 banana plants and pepper vines, on what was once barren land!
All About #CelebrateDifferently
The mechanism of the campaign was simple enough – it urged social media users to like, share or comment with #CelebrateDifferently as a cue for Mahindra to plant a tree on their behalf, as part of the Mahindra Hariyali initiative. Plant a tree and tag them – it is that simple.
Mahindra Hariyali is gigantic by itself. Working to restore the nation's green cover, it has already planted over 16 million trees in the past 12 years, and the initiative hopes to plant at least a million more every year.
"One of our key sustainability initiatives is to address a major issue confronting humanity–climate change. We realised that exponential change could only be driven if citizens are also involved in this effort, in addition to organisations. With a vision to have 'A Tree for Every Indian', #CelebrateDifferently aims to unite individuals across generations, sections of society, age, economic and geographical boundaries. Mahindra Hariyali also committed to planting an equivalent number of trees for the engagement received through the campaign duration," explains Mr Ruzbeh Irani, President Group Communications and Ethics & Chief Brand Officer, Mahindra Group.
And it is working at a scale that would surprise us all.
"Over three months, we secured 4.5 million engagements (that equals 4.5 million trees to over four years) – significantly higher than we had anticipated. Also, our campaign video hit one million views on YouTube. While the campaign is now over, we hope that #CelebrateDifferently becomes a way of life. To enable this, we have engaged with GrowTrees for the short term. Also, there are other NGOs such as SankalpTaru, Bhumi, Say Trees, Green Yatra, Sustainable Green Initiatives and Give me Trees, who can aide conscious citizens in this effort," says Mr Irani.
This initiative has led to various citizen initiatives of planting trees as a way of celebration. Raipur-based Shivnath Motors is one such participant who took the message forward by planting new saplings and organising a free pollution check camp this World Environment Day.
Rushabh Bhonsle, from Mumbai, is another conscious citizen who took it upon himself to set a stellar example, by celebrating Kargil Vijay Diwas by planting and nurturing tree saplings on roadsides.
"There is something about digging in the soil with your hands that makes you feel like you're in sync with the earth. Everything that slows us down, forces patience, pleases our eyes or pleases our soul, everything that sets us back to the circle of nature…is a HELP," writes another participant of #Celebrate, spreading awareness about the cause, on her Instagram profile, _dreamer_and_doer_.
With such examples and concrete methods to take up the green challenge, no matter where you are from or what you do – it is easy to become a hero.
So why wait? Go, get your hands dirty!
(Edited by Vinayak Hegde)