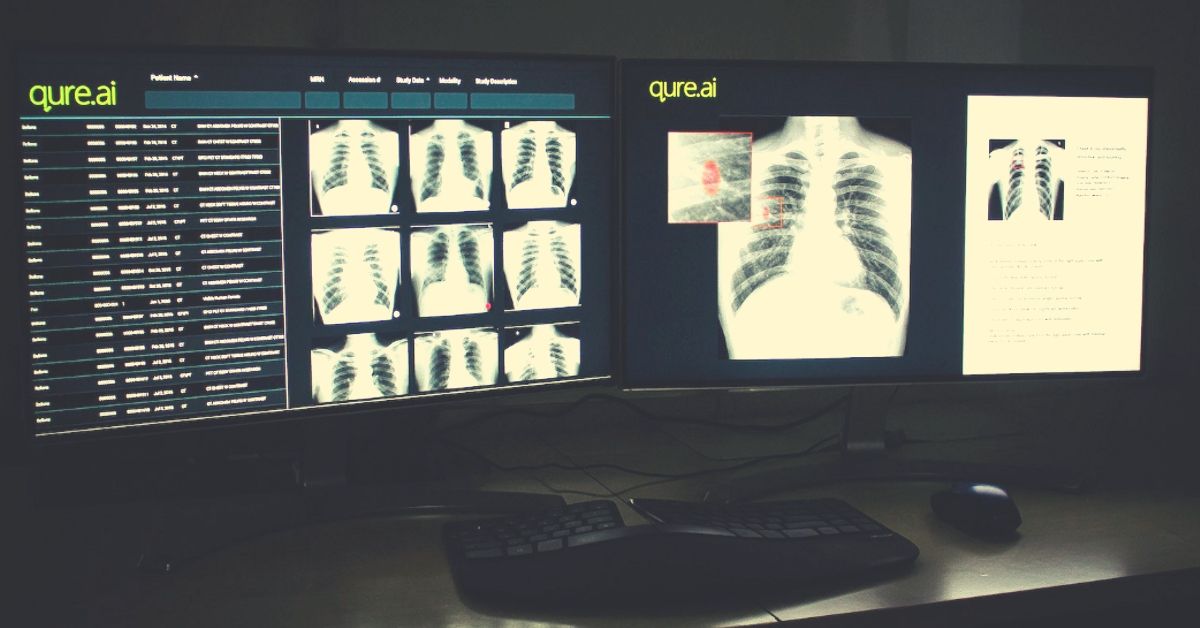 Why it matters? Because India has the highest burden of both tuberculosis (TB) and drug-resistant tuberculosis in the world. #Innovation #HealthFirst
Of the world's 10 million people in the world diagnosed with both tuberculosis (TB) and drug-resistant tuberculosis in 2017, 2.7 million live in India, making us a country with the highest burden of the disease, according to the World Health Organization (WHO).
---
Using the contact-free sensor that's placed under your mattress, Dozee tracks and analyzes your heart health, respiration, sleep quality, stress levels and more. 
---
What's worse, many remain undiagnosed and those who are detected with TB are only diagnosed weeks after they get it. With this delay, these unsuspecting carriers spread the disease to others in their homes or workplaces. This is particularly a risk for young children.
Last year, Prime Minister Narendra Modi launched a campaign to eradicate tuberculosis (TB) from India by 2025. To achieve these targets, India needs to do a better job of diagnosing it faster.  So, how do you ensure early diagnosis of a common, but threatening disease like TB?
Enter Qure.ai, a Mumbai-based Indian healthcare AI (artificial intelligence) startup that applies artificial intelligence and deep learning technology to radiology imaging for quick and accurate diagnosis of diseases. It's AI-driven solution qXR uses deep learning technology to automate the chest X-ray interpretation process.
"What we are doing is automatically interpreting those X-Rays. We can either interpret it on the Cloud (upload the X-Ray image, process it and download results could take up to two-three minutes) or we can process the X-Ray locally on a pocket-sized device that requires no upload/download capability, can process the image faster and deliver results instantaneously," says Prashant Warier, who co-founded Qure.ai in 2016 alongside Dr Pooja Rao.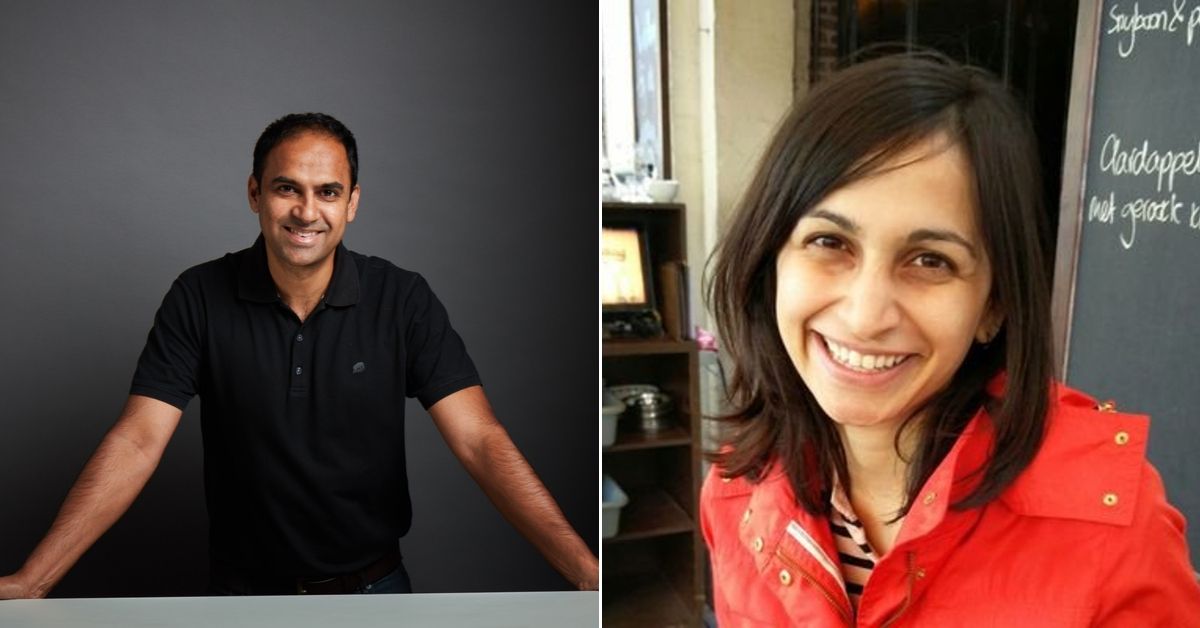 Solving the problem of TB in India
In India, walking upwards of 10 km to access health centers and basic diagnostic services, is commonplace. A shortage of doctors has put a strain on our public health facilities, particularly in the villages. According to the National Health Profile (NHP) published last year, an allopathic government doctor in India, on an average, serves a population of 11,082, which is more than 10 times the recommended doctor-population ratio of 1:1000.
To come up with a solution, we have to go to Japan in the 1950s where the disease wreaked havoc following World War II.
They started screening random sections of the population for TB every year. Health workers would step out, take X-Rays, and start identifying TB cases very early. Thanks to these random screenings, they were able to reduce the prevalence of TB by nearly 10 times in about 15 years. With quicker diagnosis and early treatment, you can eradicate TB faster over a period of time.
Besides sensitising people about TB, there is an urgent requirement to conduct screening programmes on a massive scale. But conducting these screening programmes include tackling some basic challenges. There aren't enough X-Ray machines. Besides, there is the challenge of getting that X-Ray read by a doctor or radiologist.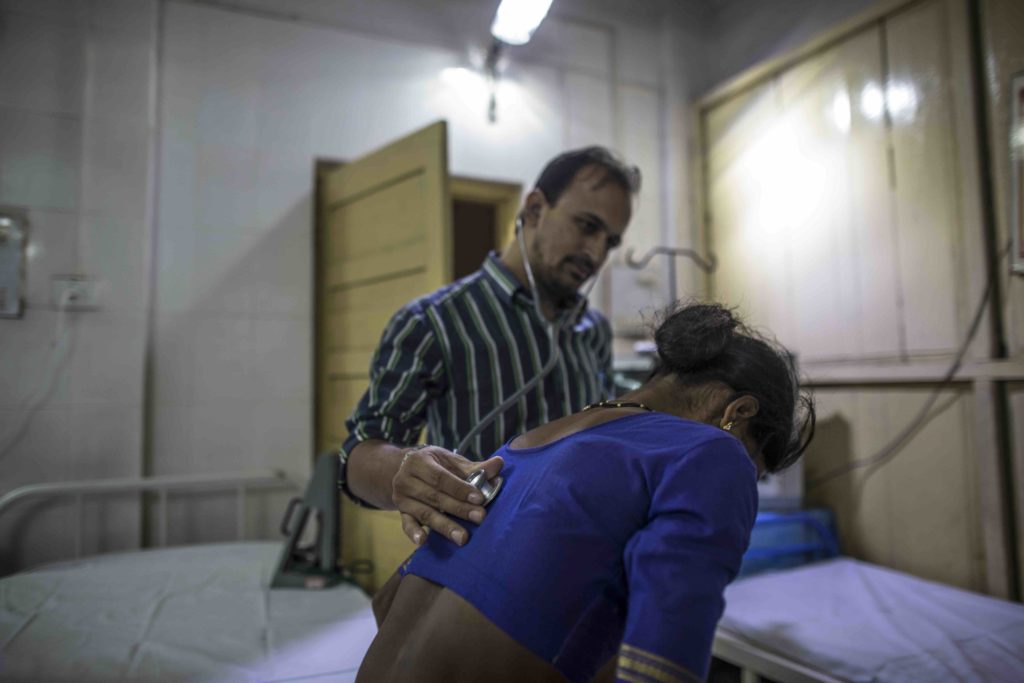 One way of solving this problem, which many countries, including India, have adopted is introducing mobile tuberculosis diagnostic vans equipped with digital X-Ray machines to detect affected persons.
With a technician stationed inside, these vans will travel to different corners of the districts screening hundreds on a daily basis. Through this regular screening process, it's easier to detect hotspots for TB and address those areas more effectively. But even if you're taking these machines to areas where TB is prevalent, how do you get those X-Rays read?
This is where Qure.ai helps.
Once the team interprets the X-Ray, and figures out whether the patient is TB positive, they have to undergo a Gene-Xpert (sputum) test for TB bacteria, which is a final confirmation. With qXR, what used to take 3-4 weeks earlier to ascertain a diagnosis, can now happen within the span of a few hours or a day.
"Our algorithms are equipped to run on cloud hardware, limiting the onsite hardware requirements to be as small as a $50 Raspberry Pi and the cost of these scans are less than a $1 (Rs 71). Something that currently takes almost weeks to get diagnosed now can be screened in less than 5 minutes. With this technology, even the most remote primary healthcare centers and healthcare workers can detect TB at onset and provide treatment on the very same day. This is a major step in the fight to eradicate TB at minimal costs," says the Qure.ai website.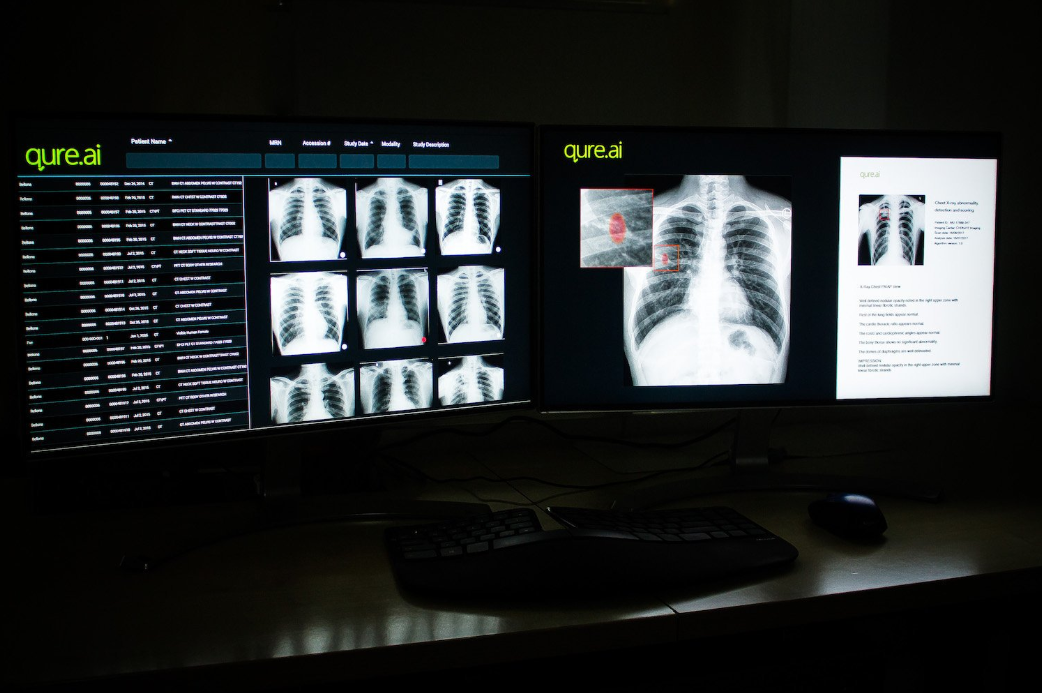 Leading upto qXR
Incubated by analytics startup Fractal Analytics, Qure.ai was co-founded by Dr Pooja Rao, who has a PhD from the International Max Planck Research School for Neuroscience with a focus on machine learning and IIT alumni Prashant Warier, an expert in Operations Research, in 2016.
"Nearly all information in radiology, unlike pathology, is entirely digitised unlike other fields of medicine. It was thus a lot easier for us to integrate AI into the radiology workflow. Interpreting Chest X-Ray and Head CT Scans (which requires double quick analysis to treat trauma) were two sets of images we initially focused on at Qure," informs Warier.
Nonetheless, it was a meeting with CK Mishra, the then Health Secretary, Government of India, two years ago where the focus on diagnosing TB first came into the picture. Building this technology from scratch, using qXR they can today detect 19 different conditions, including TB.
"Over the last one and a half to two years, we have customised our qXR solution for areas where there is little to no internet connectivity, poor quality X-Rays and where only physical X-Ray film are available. We are focussed on cutting edge research and publishing our findings in top peer-reviewed medical journals like The Lancet. This is critical for developing credibility, particularly in creating innovative technology," argues Warier.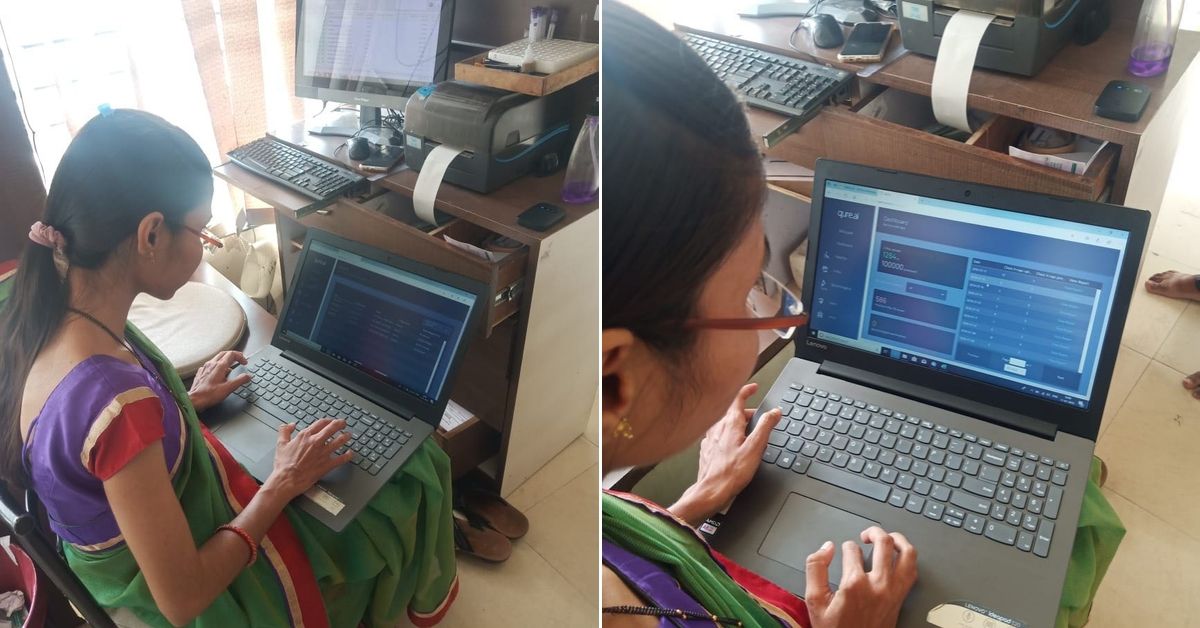 Deploying qXR
In partnership with the government, Qure.ai is looking to rapidly deploy this solution. "Working with NITI Aayog, we are deployed in some 'aspirational districts' like Baran in Rajasthan and Sonbhadra in Uttar Pradesh to address TB. We are also actively working with multiple NGOs in the country like PATH in Nagpur district and government hospitals. We are also talking to multiple state governments and municipal corporations as well. Basically, we believe in the possibility of substantially improve the screening of TB using the power of AI," says Warier.
Two key modes of deployment are through mobile tuberculosis diagnostic vans equipped with digital X-Ray machines and government hospitals.
But, not everyone has access to these vans.
"So, we are also working with various government hospitals to deploy our X-Ray algorithms within these institutions. As soon as we see TB-related findings on the X-Ray, we can instantaneously alert the doctor or the patient that they should get a sputum test done. We are doing this right now in 10 different hospitals in Nagpur working alongside PATH," says Warier.
What if there is no internet connection? In Malawi, Philippines and now in India, Qure is deploying a small box-like device, which has 500 GB of storage, 32 GB RAM and Intel I-7 processor and it can process X-Rays. It can process each X-Ray in about 10 seconds. Costing roughly around $700-800 (approximately Rs 50,000), this device helps you process X-Rays locally without having to upload anything onto the internet. This is how they work in areas with poor internet connectivity.
In the event that the patient does not receive a digital X-Ray, but a physical film, Qure.ai has an app that can scan it, process the image and send the results back. Evidently, the level of accuracy on this one is going to be lower because this isn't a digital image.
"When checking results on the Qure.ai portal (for every client like NITI Aayog there is a log-in process), one can find out whether the indications for TB are positive besides other abnormalities. All the information is available online," says Warier.
Robust Testing
The qXR artificial intelligence algorithm has been trained and tested on over 2.5 million X-rays. They have tested it across many different sites. "We have tested it with Massachusetts General Hospital in the United States, which is part of Harvard Medical School. Researchers at Harvard evaluated this algorithm, compared it with radiologists and found that the former is more accurate than the latter.
"We tested the algorithm at Max Hospital in Delhi as well, and obtained similar results. They have validated our algorithm. At least five to six prominent medical institutions have evaluated our algorithm and found them to be accurate in interpreting chest X-Rays not just for TB but other ailments as well," claims Warier.
You can read those publications here.
But Warier does admit that on the rare occasion their algorithm may miss a particular patient whose X-Ray shows no positive indications for TB. "It's always recommended that those who have a negative reading, but are unsure about it, get their X-Ray seen by a radiologist," he says.
Having said that, qXR has received validation from senior doctors in the field. "Qure.ai's chest X-ray solution helps in early identification of probable TB cases and helps doctors in fast-tracking of TB patients for confirmatory diagnosis. AI will act as a force multiplier for early and fast detection," says Dr Shibu Vijayan, Director TB/HIV at PATH India.
---
Also Read: How I Battled XDR Tuberculosis & Ran 10 Km in 57 Minutes While on Medicines
---
As for AI in the Indian healthcare sector itself, Warier does admit that it's still early days.
"We can benefit a lot from AI. Through this technology, even the most remote primary healthcare centers and healthcare workers can detect TB the very same day. This is a major step in the fight to eradicate this disease at minimal costs. Having said that, our technology is barely two years old and we still have some way to go," he concludes.
(Edited by Saiqua Sultan)
Like this story? Or have something to share? Write to us: contact@thebetterindia.com, or connect with us on Facebook and Twitter.
We bring stories straight from the heart of India, to inspire millions and create a wave of impact. Our positive movement is growing bigger everyday, and we would love for you to join it.
Please contribute whatever you can, every little penny helps our team in bringing you more stories that support dreams and spread hope.