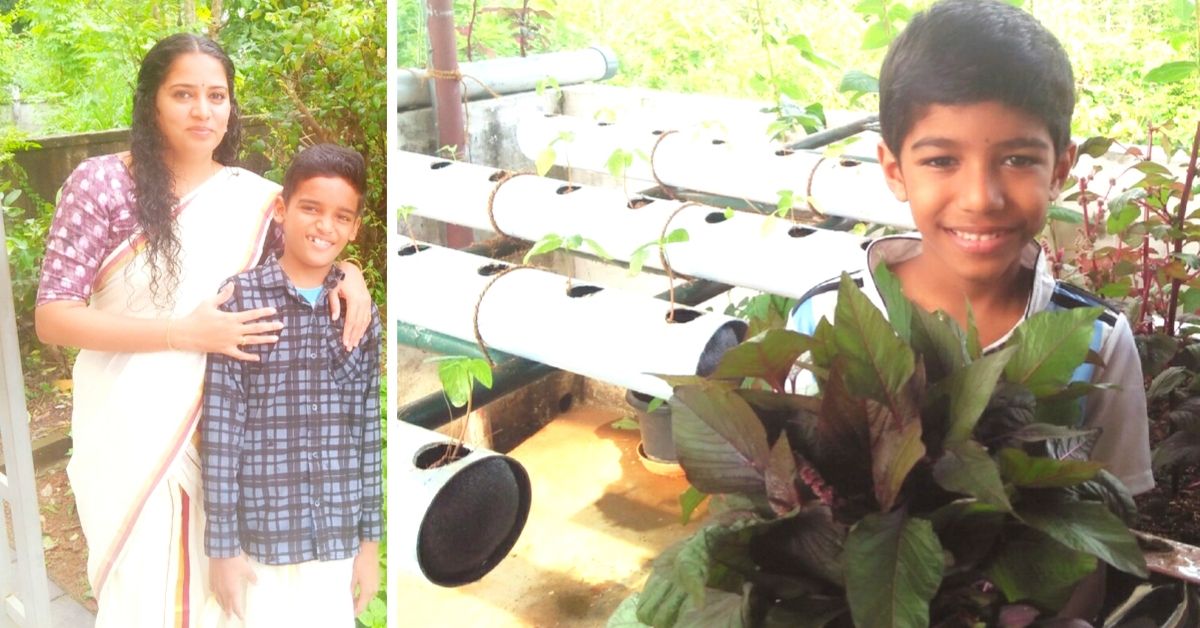 Amazingly, the idea came to Maria after she successfully grew vegetables and herbs in a discarded spin-dryer!
Maria Simi, a resident of Pottore, Thrissur, has devised an unusual way to grow vegetables while also repurposing the household plastic waste.
She has started growing organic vegetables in discarded PVC pipes, and claims that her methods have yielded amazing results!
"Now we don't need to buy vegetables from the market any more," exclaims her husband, Deshin David, to The Better India.
---
Skip the processed refined sugar and make your dishes sweeter & healthier with this Natural Organic Coconut Sugar
---
Maria is a gardening enthusiast, and a walk through her terrace and backyard reveals a diverse range of vegetables, herbs and ornamental plants.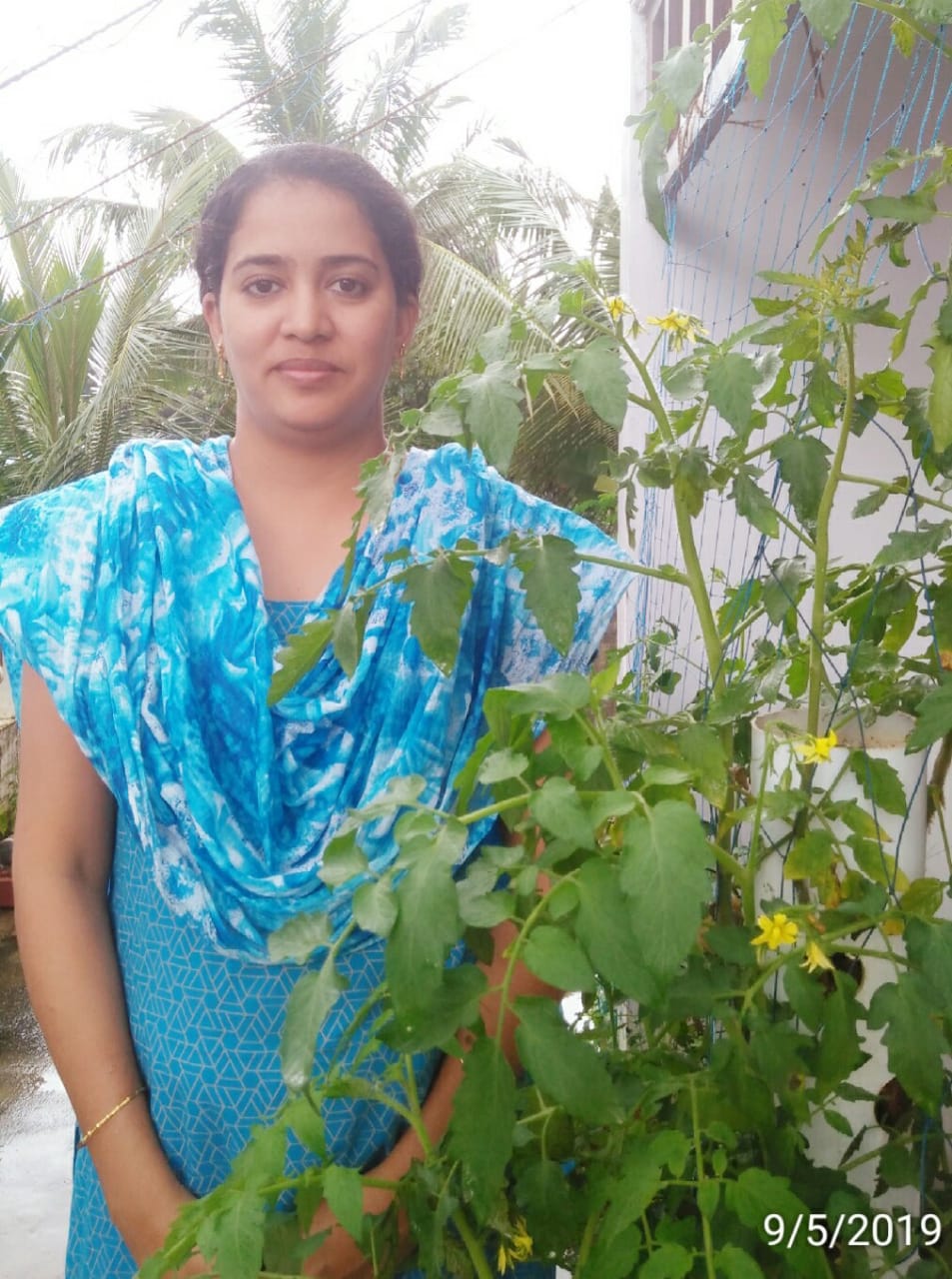 "When we moved to our new home in Eden Gardens (Pottore), we found a lot of unused PVC pipes lying around, among other waste materials from the construction. The pipes were surplus from the newly-built drainage system. Given their bulk size and length, it was difficult to get rid of them," informs Maria.
That's when the unique idea struck her. She drilled standard-sized holes (2-3 fingers in width) at regular intervals along each PVC pipe. The pipes were then filled with a highly enriched mixture of soil, cocopeat (shredded coconut coir), dried cow dung and a few organic fertilisers.
A series of these porous pipes were arranged in a horizontal array on their terrace and hanged with tight ropes. Maria then planted saplings of tomato, eggplant, chilly, okra, spinach, amaranthus, lablab beans as well as common herbs like mint and coriander. Some of the shorter pipes were also kept upright in earthen flower pots.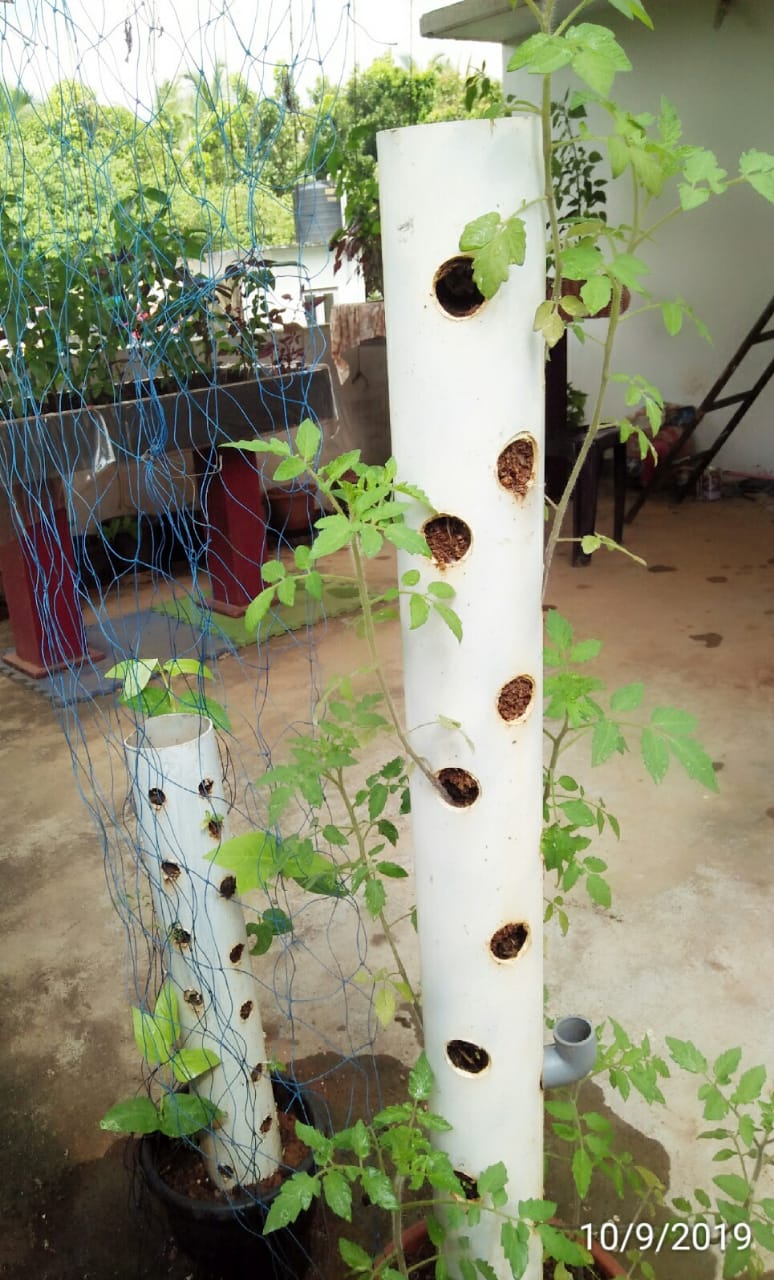 The plants have flourished and fruited within a shorter period than usual. Needless to say, the harvest has been organic, healthier and much tastier than the products available in the market.
The family, especially Maria and her two sons, have been continuing their efforts in full-fledged scale ever since, thereby turning the home kitchen completely sustainable.
The entire pipe farming set-up in their home has been fashioned within an area of barely 450 square feet.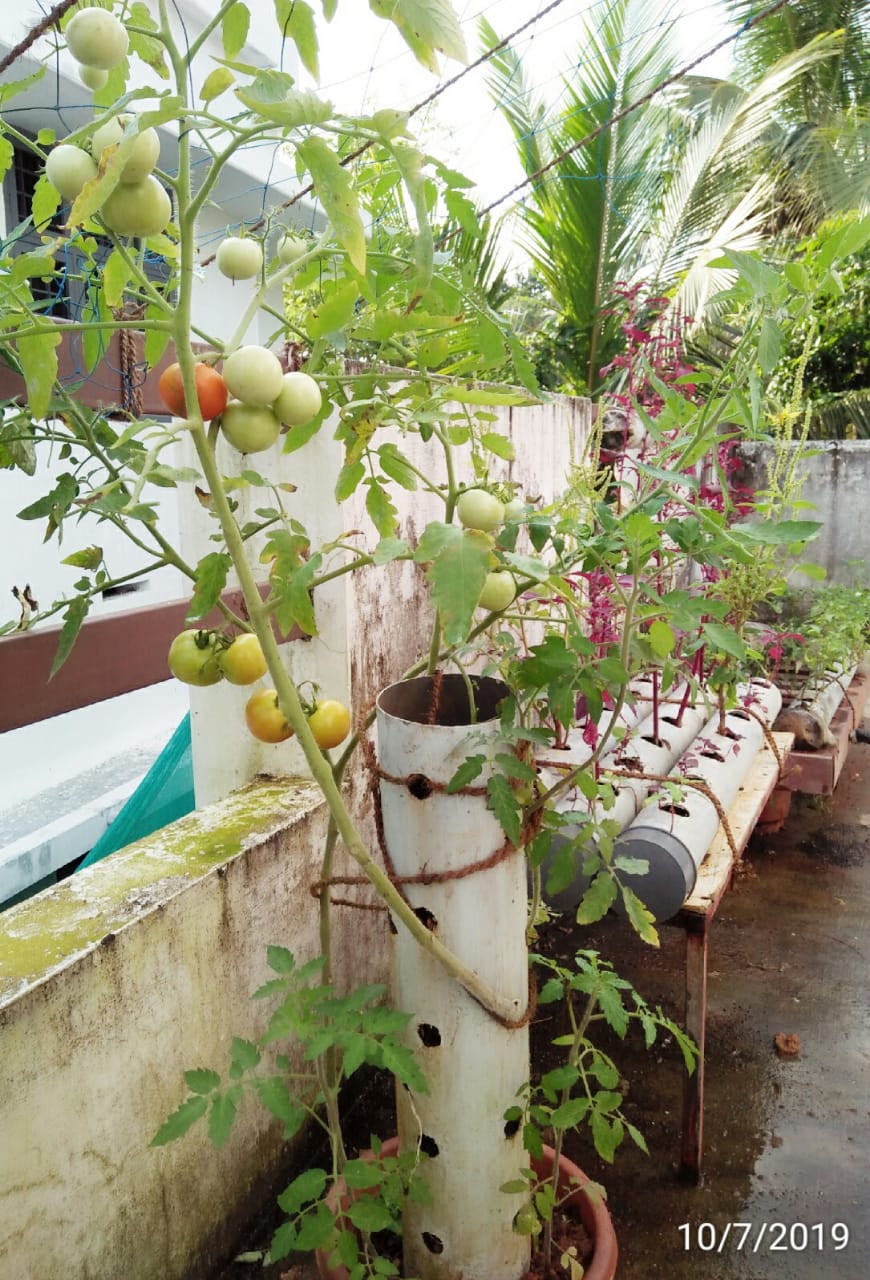 "A 3-foot-long pipe can support up to 30 plants of the same or different species. From time to time, liquid natural fertilisers can be applied to the roots of the plants to accelerate their growth. The rapidly growing plants can be protected with nets once they reach a standard size," she explains.
Maria added that farming in these pipes can save a lot of space and can be easily practised in small flats and urban houses. The plants also need much less water and soil than usual in this method.
Before PVC pipes, she had successfully planted vegetables in the spin-dryer of an old washing machine.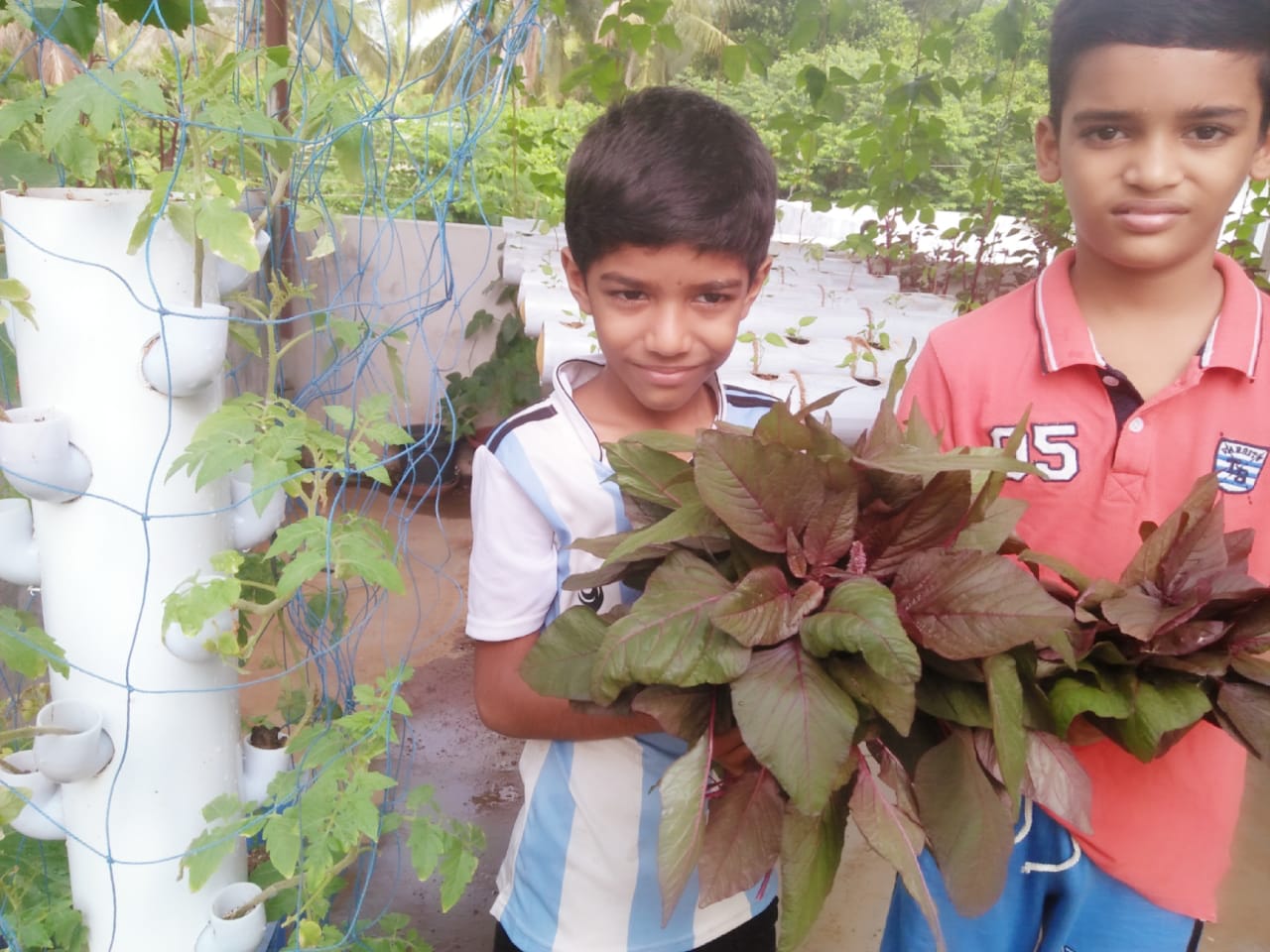 "I removed the spin-dryer basket, which has pores all over and filled it with nutrient-rich soil. Later, I planted seeds through the finger-sized pores. After a few days, saplings started sprouting through these holes, which then grew into full-sized plants that bore vegetables and fruits."
Maria's farm has now become the talk of the town in Pottore, and other families in the locality are looking to replicate her idea.
---
Also Read: Kerala Woman's Backyard Polyhouse Gives Her Organic Veggies & Rs 20000/Month!
---
(Edited by Gayatri Mishra)
Like this story? Or have something to share?
Write to us: contact@thebetterindia.com
Connect with us on Facebook and Twitter.