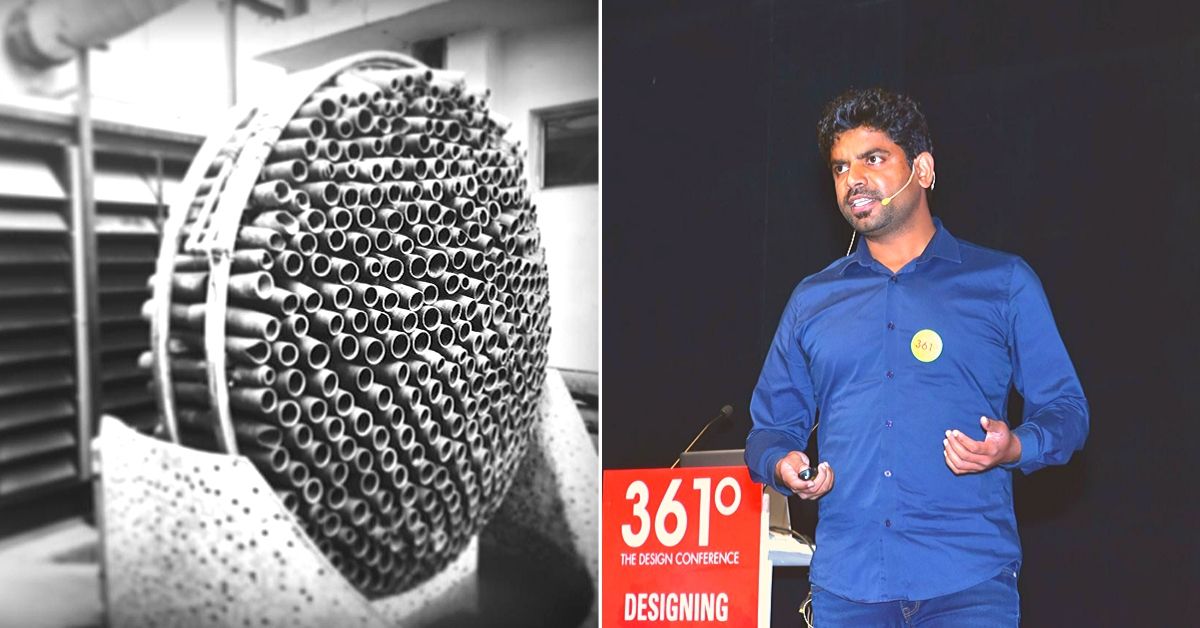 With climate change and rising heat waves, this is the sort of natural cooling solution that can offset the load of ACs, which leave behind a devastating environmental footprint.
With climate change and rising heat waves, the demand for energy has increased substantially. Take the example of Delhi. As per a recent study by the Centre of Science and Environment called 'A Midsummer Nightmare', on an average, 25-30 per cent of the electricity consumed in the city is because of what experts call thermal stress.
---
These energy-efficient and cost-effective fans in a range of pleasing shades will not only keep you cool this summer but also help you cut down on those electricity bills by up to 65%! 
---
"During peak summer, when energy demand soars, it is as much as 50 per cent of the energy consumption. Cooling energy consumption in buildings is likely to double in the next decade and become nearly four times in the next two decades compared to 2017–18 baseline," it says.
Another troubling facet of peak power demand in Delhi is that it happens at midnight when most commercial establishments are closed. It's not offices or other commercial centres that are responsible for peak power consumption, but our homes.
However, Delhi-based architect, Monish Siripurapu, and his architectural firm Ant Studio, are well on their way to reduce our dependence on air conditioners. Using terracotta and water, the studio has innovated the 'CoolAnt', an advanced version of a passive design employing traditional cooling methods and systems still in existence across the world in India, Iran, Egypt and Saudi Arabia.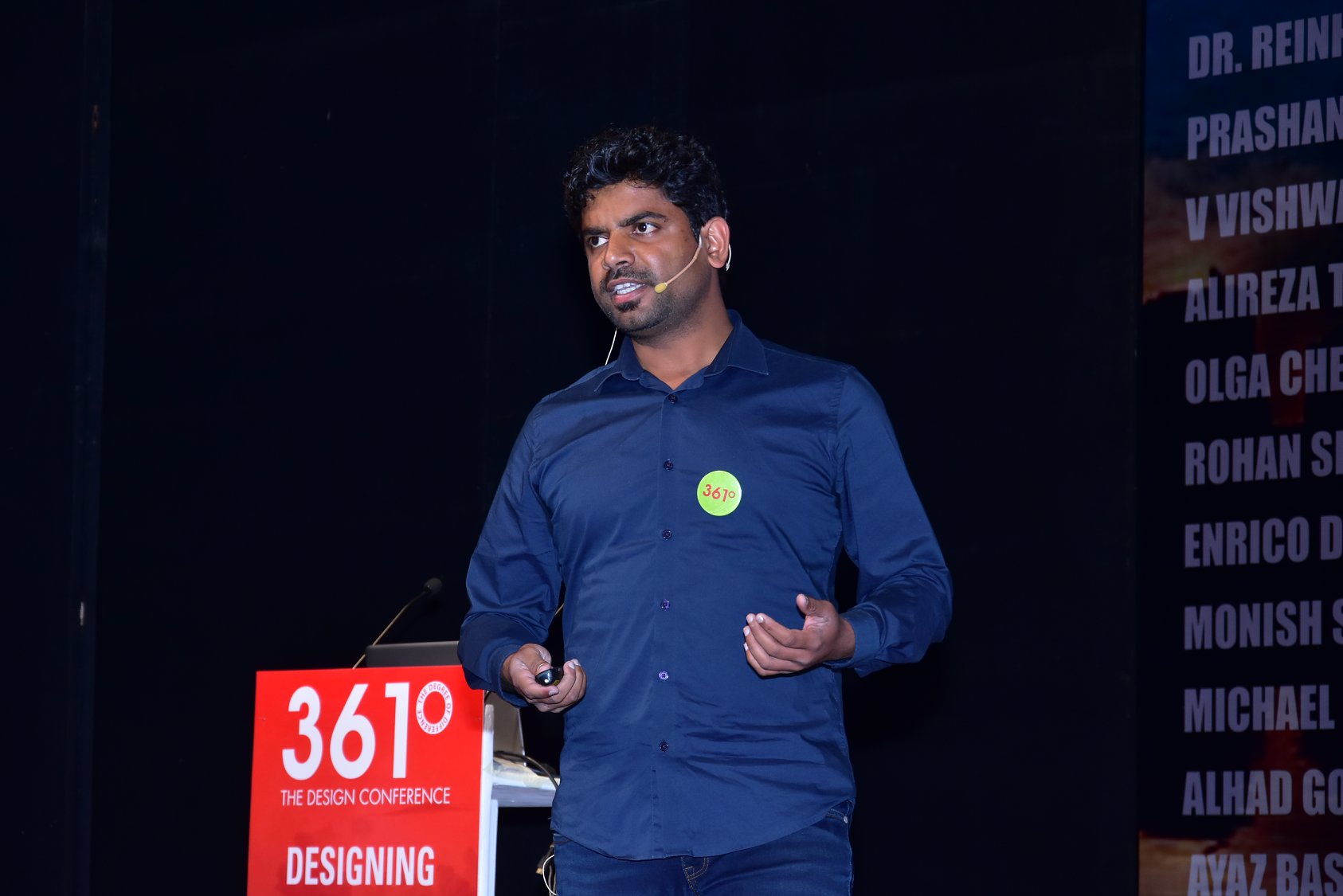 "It is the re-adaptation of traditional methods, combining ancient systems with modern technologies. We are opening buildings to nature instead of building installations for conventional urban structures that shut their inhabitants into these closed boxes," says Monish, in conversation with The Better India.
Thanks to their projects, they have also been working with potters from around the country. In Delhi, however, they are generating revenue for potters in the Uttam Nagar area of West Delhi, who have struggled in recent times because of plastic products flooding in from China. With their installation, Ant Studio is also looking to give this craft a new lease of life.
The Design
Monish, a graduate from the School of Planning and Architecture (SPA), Delhi, and post-graduate diploma in Robotics Application from the Institute for Advanced Architecture of Catalonia, Spain, says, "At Ant Studio, we do not have architects only, but also artists, engineers, scientists and designers from different backgrounds. We are a collective from different backgrounds who are interested to work at the intersection of art, nature and technology (ANT)."
The team incorporates two major components in the design—water and earth in the form of terracotta.
"Traditionally, earthen pots have been used for cooling water. We are using the same principle of evaporative cooling, but in reverse order, wherein we are pouring water on top of these pots and circulating it. The air passes through these pots shaped as cylindrical hollow tubes (through both the inner and outer surface), cools the room, comes back out and does not release hot air. It's a very simple process, which we have customized using advanced computational analysis and modern calibration techniques," informs Monish.
Working on the design, the Delhi-based Ant Studio team felt that a beehive suited their needs. The team found the geometry of a beehive structure very efficient. They use cylindrical cones for a larger surface area to maximise the cooling effect. So instead of giving out waste heat, it consumes existing heat around it.
"We must provide water and keep it sufficiently open to ensure that the air is continuously flowing. We arrived at the beehive design based on extensive research testing various configurations. The current shape, inspired by the geometry of a beehive, turned out to be the most efficient," says Satyaki Ray, a design engineer at Ant Studio, who is overseeing the technical aspects of the 'CoolAnt'.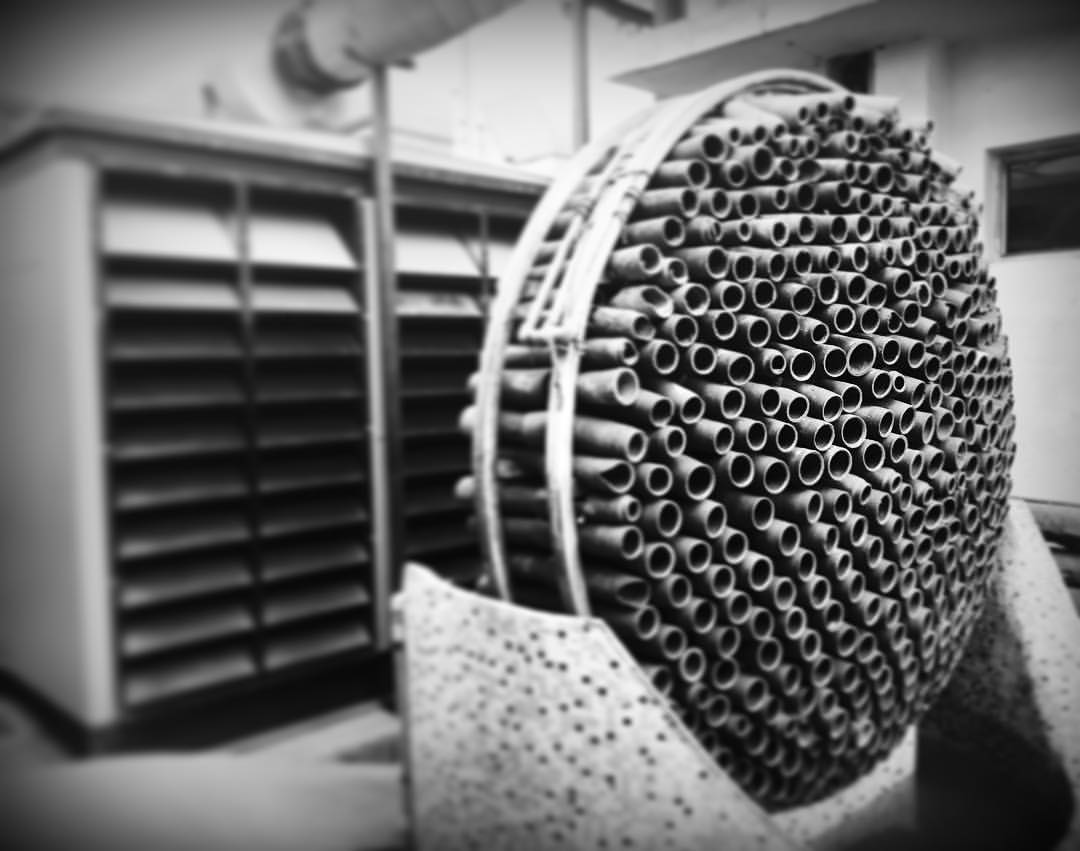 Advantages
Besides helping homes and commercial establishments reduce their power loads, there are other major advantages of using this installation.
"The use of locally available eco-friendly materials and recycled water along with re-usable steel makes it a cost-efficient solution. This system requires minimal electricity (for water pump) and water requirement, since it's circulated and pumped over and over again when the installation is in use. The water tank can be topped up monthly, or as per the capacity of the tank. No regular topping up is required," says the Ant Studio website.
The inspiration for CoolAnt came from one of the projects the studio had been working on for Deki Electronics in Noida in 2015.
"I was initially asked to do an art installation in front of a diesel generator (DG) set. When I went to the site, I saw workers exposed to the radiator of the DG set releasing massive amounts of hot air at high velocities when they were working/passing by in the driveway of the factory," says Monish, a native of Vijayawada, Andhra Pradesh, who is now based in Delhi.
As the local temperatures were above 55 degrees Celsius, the team felt a need to come up with an economical solution to ease the discomfort of the workers. So instead of merely putting up an art installation they chose to create something that would give relief to the employees.
"We just wanted to change the working environment of employees at Deki, but what we found was a unique cooling solution made up of close to 800 pots. We used terracotta to build cylindrical cones. It was an obvious choice because of its high resistance to heat, robust structure and ease of manufacturing. It's a traditional craft that has existed for thousands of years," he adds.
Though the amount of heat that these structures reduce depends on external temperature, water temperature, humidity, and environment, in their tests through the summer, Ant found that this structure can comfortably reduce the temperature up to 30 degrees Celsius. It also depends on the water temperature.
"At the factory, we reduced the temperature from 45-47 to 32 degrees Celsius because the water temperature was 26-27 degrees Celsius," informs Monish.
"Terracotta absorbs water really well and possesses a certain structural strength. It absorbs the water, more evaporation happens and cooling is improved," adds Satyaki.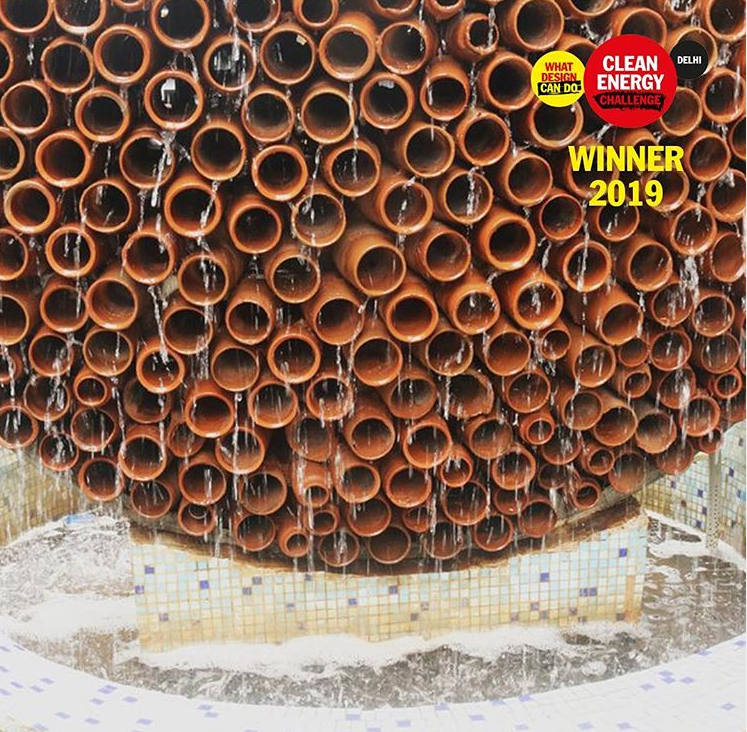 The number of terracotta cylindrical cones one can use for a particular installation depends on the size of the room. Ant arranges these cones like a wall, although it can be the size of a window or the entire building itself.
Their first installation was an outdoor one. They are proposing that these installations become a part of building facades and elevation, wherein you can cut down the heat coming in from outside besides reducing the load on ACs.
Replacement for ACs?
"Our emphasis is on reducing the impact of air-conditioning on buildings and not replace them. For example, the coolant can reduce the temperature to around 30 degrees Celsius (depending on the surrounding temperature and relative humidity). It can pre-cool the air entering the buildings and thus the AC only has to reduce it further to 22 degrees. Currently, with temperatures hitting 45-46 degrees Celsius in the summer, ACs are taking up all the load of reducing it to 22 degrees Celsius," says Monish.
The studio can build a CoolAnt wall in a day or two. In the future, Ant Studio is looking to employ digital fabrication and robotic fabrication methods in their structures for complex geometries on their respective mediums of construction which is earth and clay.
Today, they have CoolAnt installations in Noida, Bengaluru and Lucknow, besides upcoming projects in Hyderabad and for a music festival called Serendipity.
The United Nations Environment Programme (UNEP) which has recognized the work of Ant Studio says, "For now, he (Monish) is focusing on outdoor cooling systems, but he is also interested in using his devices to purify air, a bonus the team discovered during development. They used to use chlorine to remove the moss that grew on the terracotta cones. But then they realized that the moss could actually clean the air by extracting carbon particles."
It was UNEP that came up with damning statistics on the quickening pace of urbanisation in the country and, in the developing economies of South Asia.
"The building sector in India consumes about 40 per cent of generated electricity and this is expected to rise to 76 per cent by 2040. Refrigeration and air conditioning account for a major part of this (consumption). Growing demand for air conditioning in the world's emerging economies—such as those in Southeast Asia—could spur a 64 per cent increase in household energy use and produce 23.1 million tonnes of carbon emissions by 2040," says the global body.
In such a scenario, Monish and Ant Studio are finding interesting solutions and looking to help make Indian cities more bearable to live in at a time of rising climate change.
---
Also Read: Dump the AC, Use These 3 Green Cooling Solutions While Building Your Home!
---
(Edited by Saiqua Sultan)
Like this story? Or have something to share? Write to us: contact@thebetterindia.com, or connect with us on Facebook and Twitter.
We bring stories straight from the heart of India, to inspire millions and create a wave of impact. Our positive movement is growing bigger everyday, and we would love for you to join it.
Please contribute whatever you can, every little penny helps our team in bringing you more stories that support dreams and spread hope.