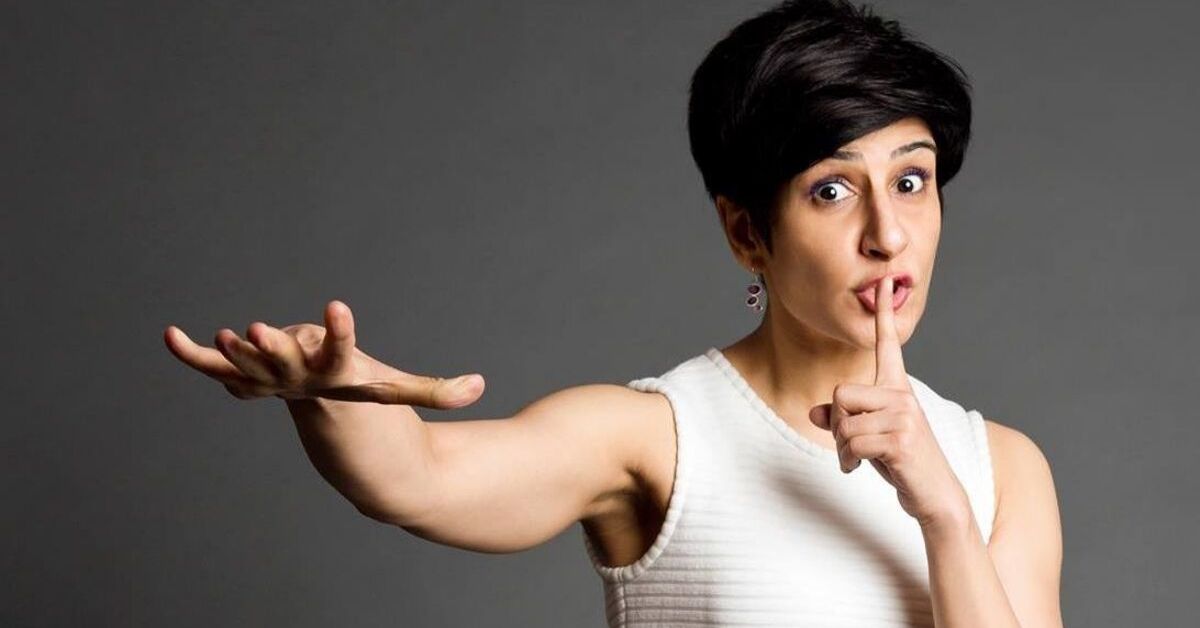 The doors of comedy opened to her when she attended a show in India by Colin Mochrie and Brad Sherwood of the Whose Line Is It Anyway? fame.
Nine years ago, Neeti Palta brought to the English stand up comedy scene in India what it sorely needed – a female perspective. And she does not just presents a female point of view on a variety of subjects but does so in a manner that drives important messages home while also making you laugh.
Palta's tryst with comedy began during her childhood.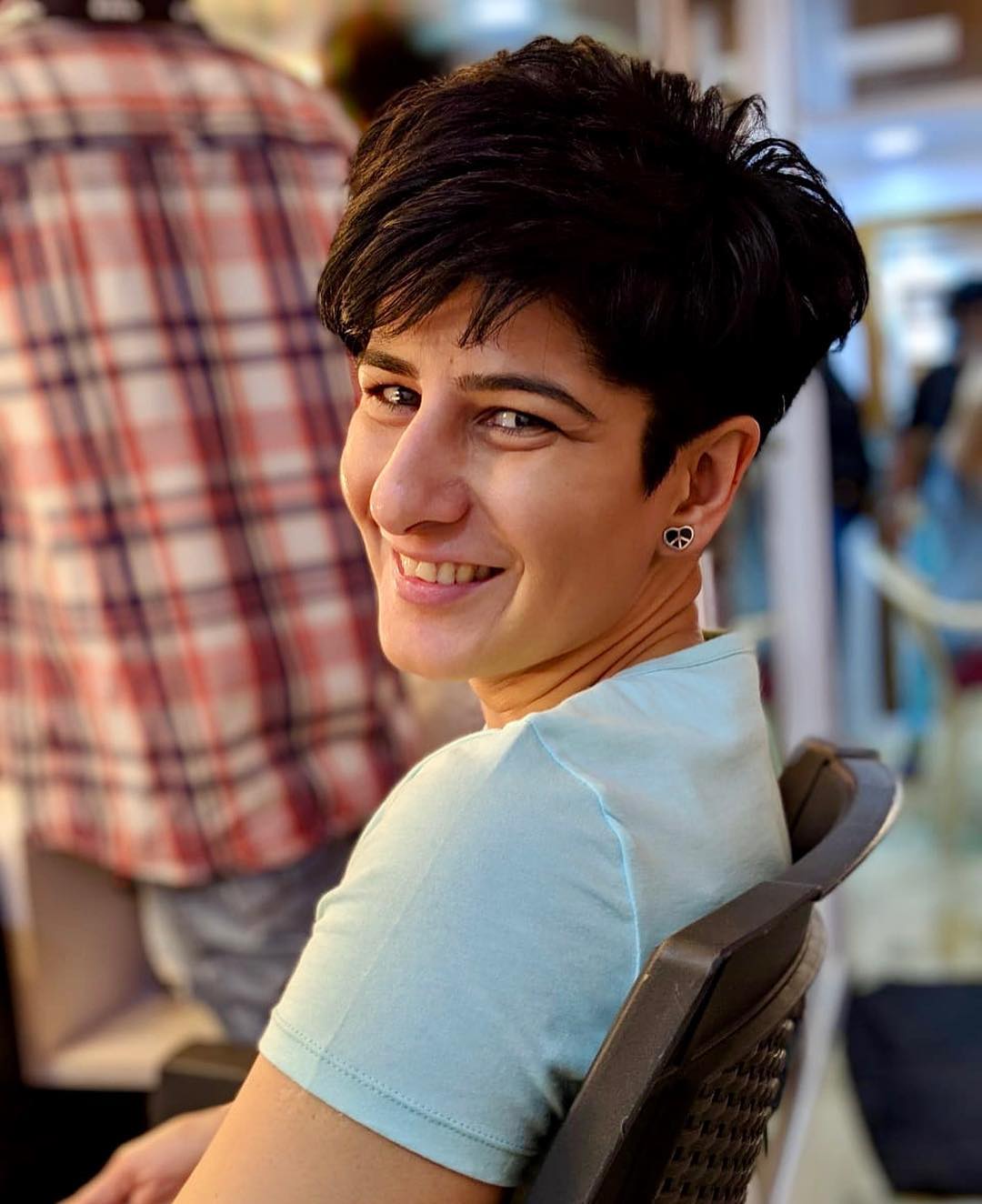 Growing up in an army household in different nooks and corners across India meant making friends every year as she transferred schools, with her father's deployment.
"It was an amazing life. My brother and I were raised equally by our parents. We developed a love for physical activity and sports, which our father encouraged. A lot of my dad's personality has rubbed off on me. He laughs at his own jokes. And I laugh at mine," she says in an exclusive interview with The Better India (TBI).
Another major contributor to the sense of humour in the then scrawny little girl was her older brother who managed to overpower her in every fight.
"I couldn't beat him. So, I took potshots at him and pushed his buttons through the limericks I penned. My words became my weapon. I would wait outside the washroom and read aloud my limericks to him. When he burst the door open, I would run for my life. Thinking back, if I wasn't a satirist or comic, I would be a long-distance runner," she laughs.
---
Gift your loved ones bundles of goodness this festive season, with these amazing hampers created by our artisan partners.
---
And yet, comedy didn't happen to her for a long time. Despite knowing that no regular 9 to 5 job would be able to contain her energy, Palta started off her professional career in the field of advertising. After spending 12 years in the field, she made the big decision of quitting as a Senior Art Director at one of India's well-known ad agencies, J Walter Thompson. Why? To work for a small production agency which produced the iconic muppet show—Sesame Street's Indian version, Galli Galli Sim Sim.
The doors of stand up comedy opened to her when she attended a show in India by Colin Mochrie and Brad Sherwood of the Whose Line Is It Anyway? fame. When the duo required volunteers for the sound effects round, Palta came forward eagerly.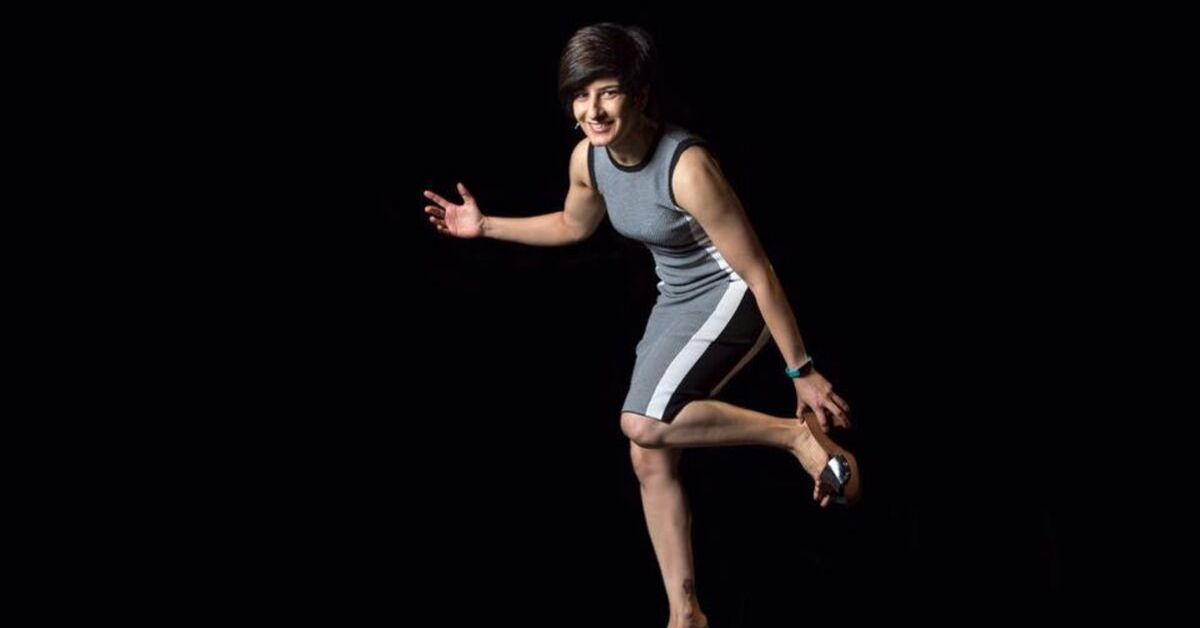 "I had always been a fan of the show. When I went up on stage, I was being really cheeky and naughty, making funny sound effects for Colin when they played out a situation. When the round ended, Colin told me, 'She has an innocent face but such a devil!' He told me I had a flair for comedy and I should try standup. This was nine years ago. I wasn't even sure if anything like stand-up comedy existed in India."
Little did she know, she would be one of the first women in India to carve a niche for herself in the Delhi comedy circuit.
Reception in initial years & struggling with low self-esteem
"My first ever gig was at a Cheese Monkey Mafia open mic, thanks to Raghava Mandava."
How did that go? I ask.
I always tell people, 'Your first time on stage can go really well or really bad. And I really pray that it goes bad. Because if it goes well, then you have confidence that isn't proportional to your talent at that time. Since my first performance went really well, I felt invincible. The second time around, I fell flat on my face.
To put it simply, making people laugh is an onerous task. Increasingly difficult when you are a female comedian.
"And it is only getting more difficult and hard lately because people are so cynical. It's like they are waiting with a checklist of things to get offended," she adds.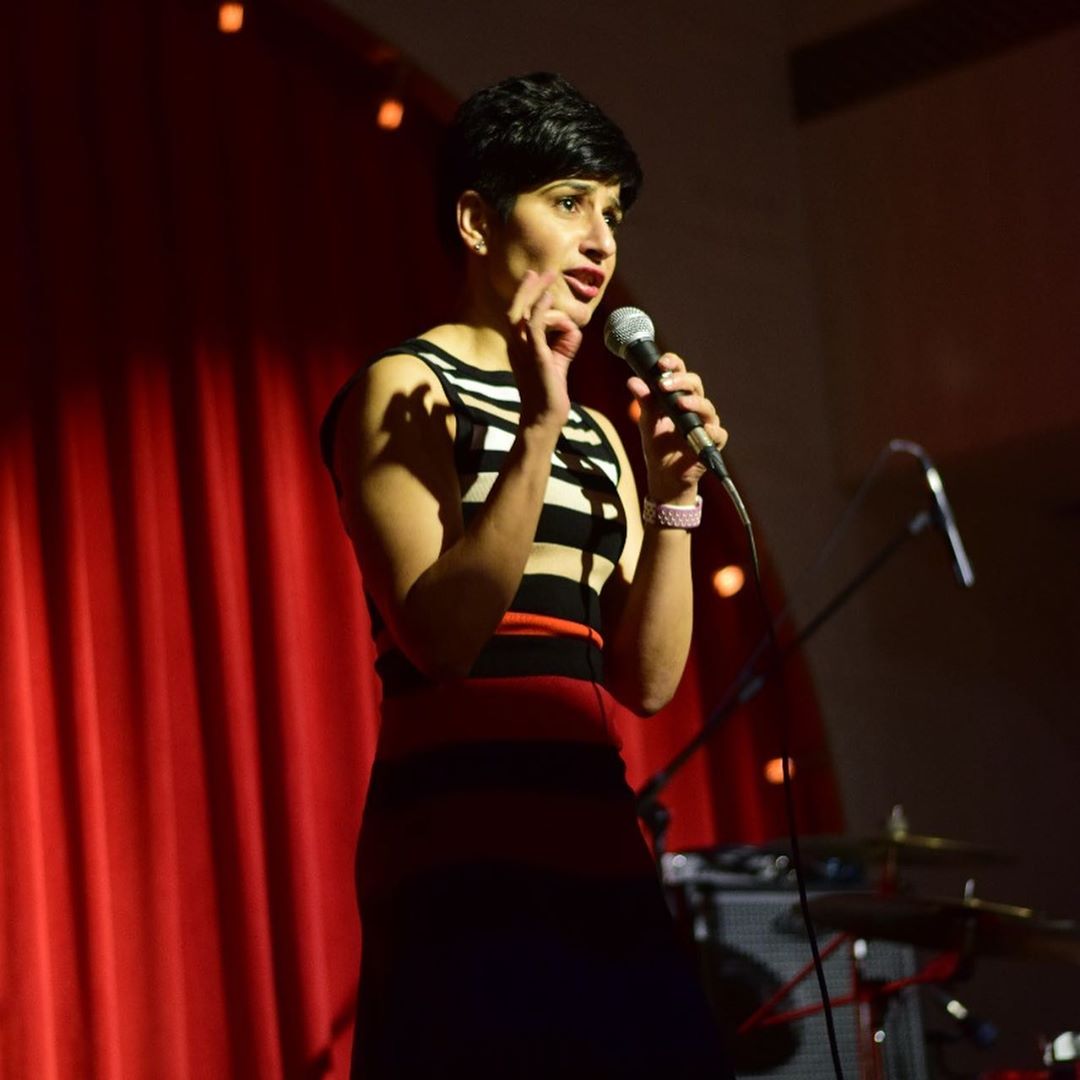 "In Delhi, I remember being the only woman on a lineup. Very honestly, I did not think I was doing anything unusual. I was just making people laugh. It was the reaction and perception of those around me that made me feel different. There is no rulebook that says, 'Ladkiyan comedy nahi karti.' Yet when I walked onto the big stage, I often felt people tense up. When I said something edgy, I could hear the siren of the Indian Judgement system go off."
One of the most hilarious things that a fellow comic told her at the time was – 'Neeti, you don't look like a comic!'
"And so I dressed down. Fitting clothes gave way to loose and baggy t-shirts. I did everything I could to draw attention away from myself to the words coming out of my mouth. I had developed low self-esteem. Until I decided it wasn't me. If I wanted to do good comedy, I had to do it as me."
The gender disparity
When asked if gender disparity is as obvious in the field as the conventional professions, Palta says, "When you are in a mixed-line up — four boys and one girl. If two boys fail to make people laugh, the failure is considered individualistic. But when that one girl doesn't do well, the feedback is generalised. Nobody says this woman is a bad comedienne. They say, all comediennes suck. You are not allowed to fail as an individual, it becomes your entire gender that fails. It is too much weight for a person's shoulder to carry."
"When incidents like these happened, my angsty self would play scenes in my head where I wore a moustache while on stage. And when it turned into a success, I would rip it off and laugh in everyone's faces. Comedy comes from angst. I was so desperate that I became filmy," she laughs.
Palta admits that having been in the field for almost a decade and curating shows of her own, she earns a decent wage when compared to many male comics. Yet, the change in perception of female comics has a long way to go in India.
"What is annoying is that when it comes to a public platform, typically, you will see the poster of the male comic solo act. Women don't get that. We are told— Solo women comic acts won't sell out. And so you see us perform in all-women line-ups. I have been on a solo-tour and sold out modest-sized venues with 100 seaters. But am I confident enough to risk opting for 1,000 seaters? I don't know."
Having been in the field for a decade, does she see a pattern of evolution of audiences?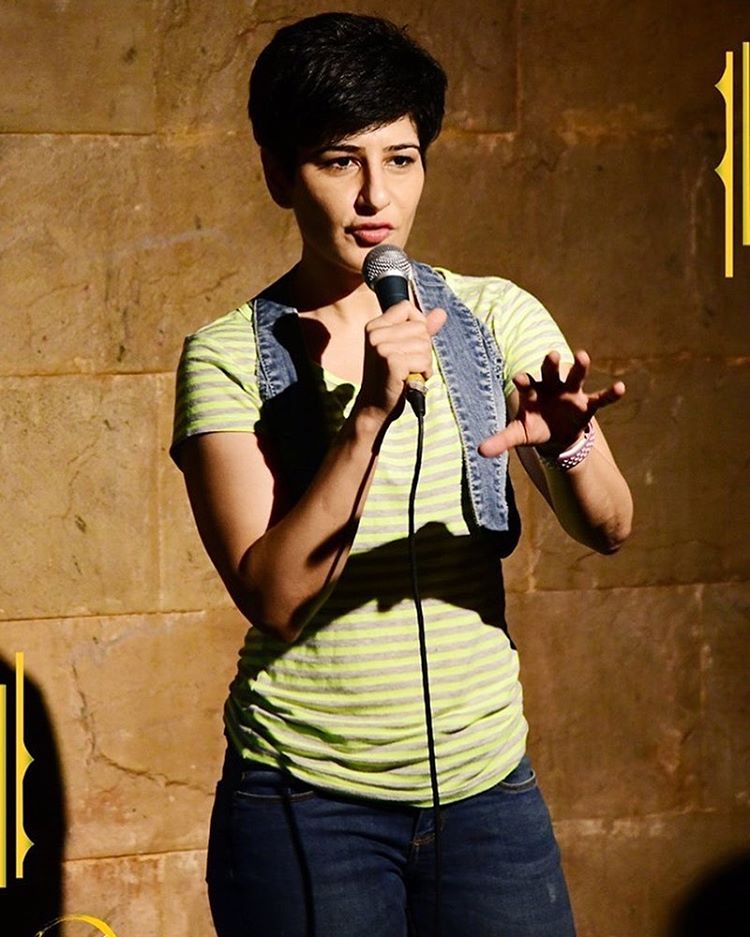 "Audiences have certainly evolved. There are many curious first-timers and then there are regulars who expect better standards with every show they attend. They challenge us and we like it. Even amongst them are two sets of people. Ones who are anti-establishment and love political jokes and the others who are hecklers with checklists waiting to find offence. They say, 'English standup comedy is the devil's tool.' I don't know what's with that perception. If you are looking for offence you will find it. Funnily, logon ko bhagwan dhoondne se nahi milta, but offence dhoondne se milta hai."
What must a comic be careful of then? "Anti-establishment jokes are easy to get applaud. But they have to be funny also, no? A lot of upcoming comics make statements with zero information and zero gravitas to back it up. That can be irresponsible. Therefore you see, when they are called out for statements that they cannot back up with facts or logic by critics, they apologise in a heartbeat. Make a point, but do your research and back your jokes up with facts and logic like Kunal Kamra does. If you don't have gravitas, shut up."
As an artist, she continues to get better at her craft. But does she still get nervous?
"I have gotten better at faking confidence. I don't think there is a single comic artist out there who is not nervous before getting up on stage. Live shows are unpredictable. You cannot predict who in the audience will react in what manner. My biggest fear is not being able to shut down a heckler if they come up with a point that I cannot defend. Another fear is being arrested. But I ensure, I don't say anything that I can't defend."
A lot of people often walk up to Palta, saying her comedy is relatable. But she personally thinks her USP is managing to say exactly what she wants to, without causing offence.
"At least to the sensible," she adds.
I do not talk down to my audience or rip apart my front row because I don't think it is cool. Because these are people who have spent hard-earned time and money to be there. At best, if someone pokes me good-naturedly, I give them an intelligent comeback. These are never jibes on their looks or apparel. I have a tongue-in-cheek sense of humour. I pull someone's leg in a good-natured *nudge-nudge-wink-wink* way. That is my USP.
From once asking her 'if she was allergic to success for quitting her cushy advertising job' to maintaining scrapbooks with all her media articles pasted on them, Palta's parents though unsure at first about a career in comedy, are now her strongest supporters.
"They are ridiculously proud of me. My mother maintains a scrapbook where she cuts out everything media-related and puts it in that. She shows it to all her friends. I get super embarrassed but it is damn cute. As parents, often when they read nasty comments and trolls by hecklers, they fear for my physical safety too. Those people fail to realise that I may be unbothered by their words, it affects my parents. My father has always encouraged me to have a backbone and stand by what I say. My mother, on the other hand, fears that someone may throw acid on me. So it's difficult to pay heed to different orders at the same time," she says light-heartedly.
Even as she bids adieu, the successful comedienne, who also established one of Delhi's oldest and most successful comedy outfits – Loony Goons, (where she organises shows for corporates, pubs and private parties), has a message for aspiring women comics.
"Develop a thicker skin. That is the only tool you'll have. Have a strong sense of self. But always have a stronger sense of humour. Because honestly, we take ourselves far too seriously man. And it's time to lighten up!"
---
Also Read: Change Through Humour! Meet Nidhi Goyal, India's First-Ever Disabled Woman Comedian
---
Get in touch with Neeti Palta on her Facebook, Instagram or Twitter handle.
(Edited by Saiqua Sultan)
Like this story? Or have something to share?
Write to us: contact@thebetterindia.com
Connect with us on Facebook and Twitter.
We bring stories straight from the heart of India, to inspire millions and create a wave of impact. Our positive movement is growing bigger everyday, and we would love for you to join it.
Please contribute whatever you can, every little penny helps our team in bringing you more stories that support dreams and spread hope.
Tell Us More