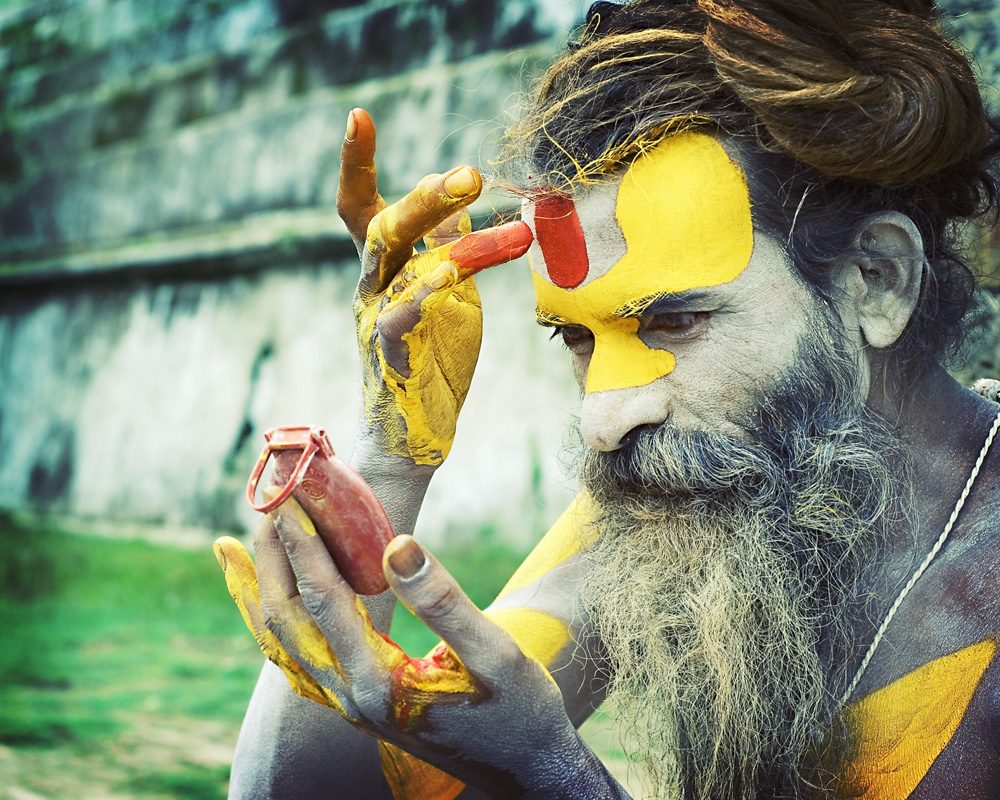 Do you know why we make a Swasthika in front of our homes? Or why we throw rice at weddings? Or why do Muslim women wear a black Burkha? Here is how Mahek Mahendra Shah demystifies the 'religious' practices of India through stories, folklore and logic showing that they were probably never religious to begin with!
---
In the MY STORY section, we present some of the most compelling and pertinent stories and experiences shared with us by our readers. Do you have something to share? Write to us: contact@thebetterindia.com with "MY STORY" in the subject line.
---
Do you know why we make a Swasthika in front of our homes? Or why we throw rice at weddings? Or why do Muslim women wear a black burqa? Here is how Mahek Mahendra Shah demystifies the 'religious' practices of India through stories, folklore and logic showing that they were probably never religious to begin with!
My fascination with researching cultures began way back in 2002, when I started researching about population growth rates & patterns across the world. The human population growth rates in the past few centuries have been responsible for large scale humanisation of Earth (colonisation by Humans). I was looking into various cultural practices, to find non-violent yet effective solutions, which can bring about a societal culture change to arrest this human population explosion.
There are three things I have deduced after months of reading numerous articles & books from various cultures:
All cultural practices have socio-geographical roots.
The 'Practice of Agriculture' is the true beginning of Human history.
Civilisations first stagnate, then collapse, when religion overruns culture.
The following cultural practices may have logical geographical relevance in the context of time (history) & geography of the region. The following stories have been written for illustration purpose only, in an attempt to try & capture the essence/roots behind cultural practices/rituals.
1. WHY DO MEN WEAR DIAMONDS IN KUTCH / RAJASTHAN?

Photo: rajasthantrip.com
Why would men wear an ornament?
This thought struck me when I first noticed men wearing large diamond earrings during one of my trips to Kutch. I dug a bit deeper and learnt that only men in Kutch, west Rajasthan & some parts of Sindh have this tradition. What is common to these three regions? The Thar Desert.
What could a diamond offer to people of a desert for it to become a cultural practice, their biggest challenge being avoiding dehydration? All a diamond can do is refract light far & wide (at multiple angles) or cut hard things.
One Possible legend: So, many many centuries ago, a traveler wearing a diamond fell due to dehydration in the desert. Another man gets curious on observing a flickering light in the desert, and approaches the light source (light from the diamond), only to find a human in need of help. How a diamond saved a man in the desert becomes a local folklore, and slowly this idea spreads through the relevant geography (the desert). Eventually, wearing a diamond became a cultural practice, endorsed by local leaders and temples.
So next time, you see a man wearing a diamond in India, muse on this, that probably his roots are in the Thar desert & the above story maybe his family fable! Nothing religious about it – just a way to call for help in the vast desert.
2. WHY IS RICE SHOWERED IN WEDDINGS IN SOUTH INDIA?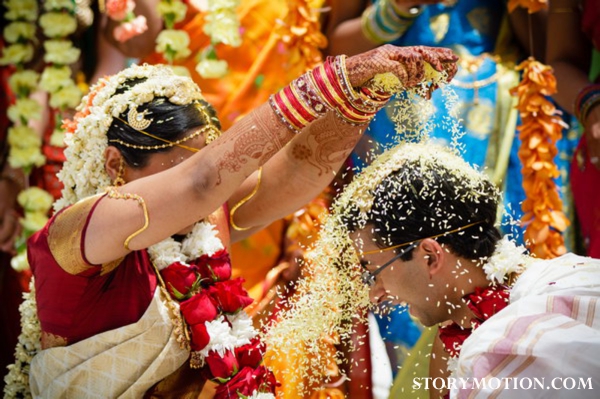 Photo: storymotion.com/ www.maharaniweddings.com
Considering that most weddings in North and South India recite same sanskrit shlokas (by Vedic Saints) for any wedding, this practice of showering of rice stands out in the South.
Lets go back one step. Before the Vedas were compiled, what are the specific geo-things for which South India could be known for? Heat and Rice.
Rice cultivation was widespread throughout central-south India. It is also well-known that agricultural produce has always been lagging behind its market demand, which makes rice, a stand-alone monetary unit, worth equal to copper coins to both a small farmer and a big Zamindar (landlord).
One Possible legend: So, many many centuries ago, a local Zamindar, during the wedding of his only daughter, throws around rice, to show the world, that his love and pride for his only daughter is much more precious than his wealth (rice). Soon the news of this spread across the relevant geography (South India), that in any wedding, the true pride and social status is reflected by the family's show of throwaway 'rice-wealth'. Nothing religious about it, just showing off, like all Indians do at weddings!
Here are some of my observations about culture:
Humans develop rituals when they enclose themselves within a geographical boundary.
Different geographies have led to evolution of different rituals.
Two similar mutually exclusive geographies can lead to evolution of similar rituals.
3. WHY DO MUSLIM WOMEN IN INDIA WEAR THE BLACK BURQA?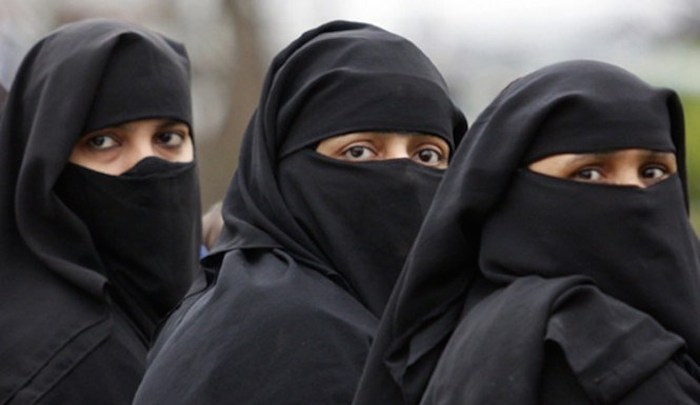 Photo: www.jihadwatch.org
Many parts of Hyderabad are not well-lit with street lights, and on one such night, I almost had a road accident with a burqa-clad woman. Fortunately, the accident was averted on impulse of seeing flying hands crossing the street, but this thought remained with me, that the Burqa had made a woman totally undetectable to the naked eye. Why would a culture/religion want to make a woman invisible?
The Saudi Arabian culture is essentially nomadic at heart. For centuries, nomadic warlords had been grazing the dunes, profiting from trading between Africans and Persians/Indians. The profit percentage of trading goods were outrageous as it involved facing the risks of a desert, which also means that raiding/looting such traders would be extremely profitable. In a nomadic desert environment, it is highly likely that women would avoid desert journeys, making them precious possessions.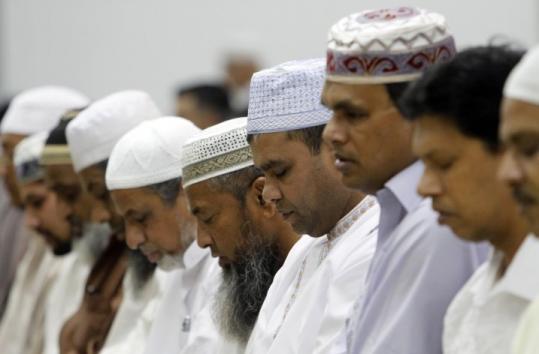 Photo: cache.boston.com
One Possible legend: So, many many centuries ago, a Saudi caravan carrying dark African weaved textile in its entourage was raided by bandits. The caravan's watcher had alerted the warlord about an imminent attack, just in time for him to order many of his entourage women to drape themselves in the black textile & merge with the night of the desert, to simply avoid rape. The story of how a majority of the woman avoided detection and rape at the hands of barbaric raiders became a local legend and many women accepted this invisibility (black robe) as a step towards personal security and mental comfort. Who knows, the black robe might have been a 'feminist revolution' back then!
Subsequently, in a council of all war lords a few years later, it was officially proclaimed that a woman would wear all-black to remain undetected in the darkness of night while men should wear all-white, such that they are spotted easily, and women, the frequent social victims, can take more effective evasive precautions. Nothing religious about it, just social security!
In my search for finding possible strategic non-violent solutions to tackle the population bomb, I stumbled upon a number of simple observations:
A cultural practice is accepted because it makes earthly sense, a religious practice is introduced to discipline through the fear of the unknown, generally after a geographical distress.
Most cultural practices are practiced eternally, and religious practices survive on the grounds of these geo-cultural practices.
Cultural practices easily adapt, religious practices create sects during change.
4. WHY ARE THREADS (RAKHIS) TIED TO 'THINGS' DURING A FESTIVAL?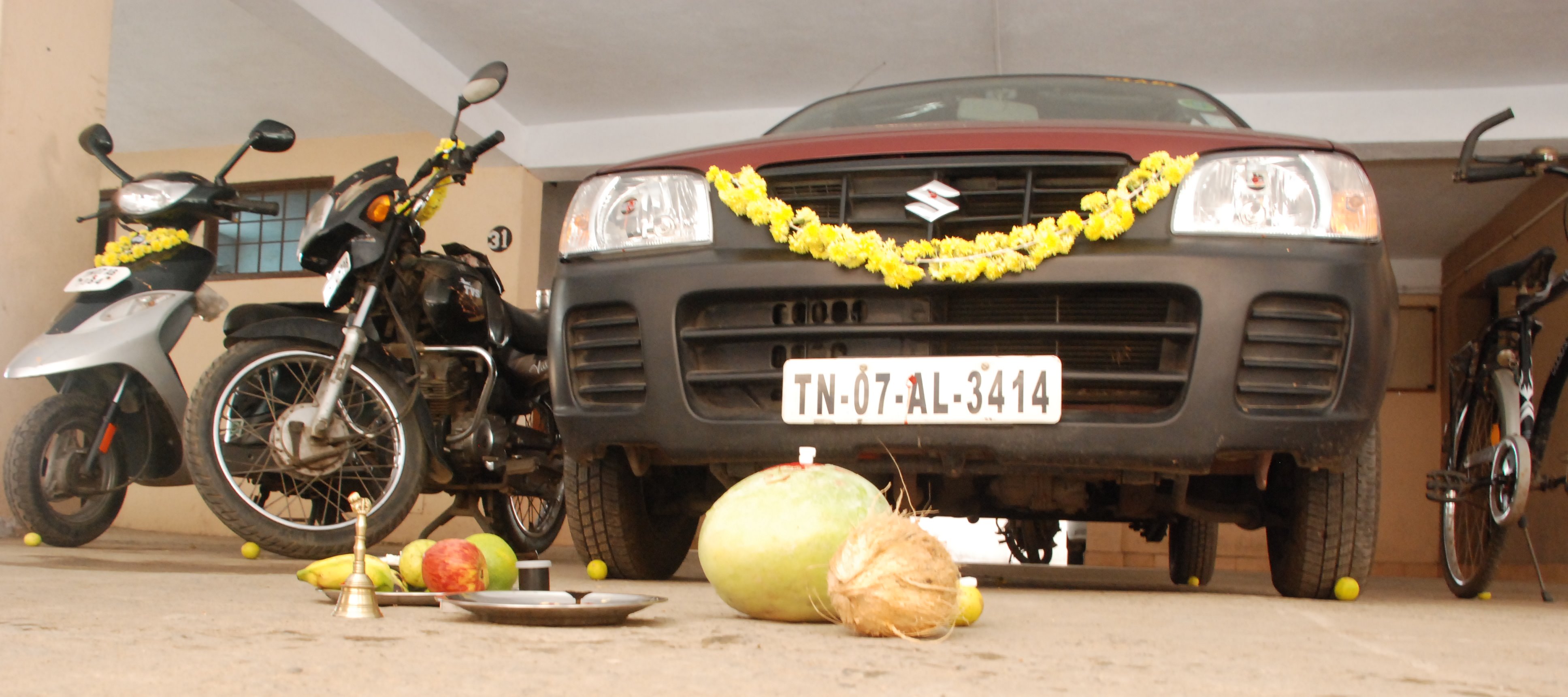 There are a few 'weird' Indian practices (weird by Western standards) that are so inherently innocent that one cannot simply unfollow or criticise them. 'Ayudha Pooja' and 'Saraswati Pooja' are among the ones which probably will never disappear from the Indian culture.
One can easily find numerous religious folk stories of 'Ayudha Pooja' (meaning 'Worship of Implements'), in which worship of vehicles, hardware, weapons, ammunition and most recently, software, happens. Now why is the practice of 'Ayudha Pooja' still prevalent, even though it is so simplistic and feudal in nature?
Lets put all the cards out on the table. The festival is celebrated at the end of Navratri, on Dussera/Dasami. It is celebrated generally in the months of September or October.
One Possible legend: So, many many years ago, a strong noble King, lets call him Vijay (meaning 'Victory'), who had reigned over the peninsula prosperously for over 20 years, was defeated at the hands of an invader, who had a much smaller army. The result decayed the growth of society, literature and arts, and eventually ended up ruining the economy. The reason for his defeat was simple: due to extended periods of peace, the army had forgotten to clean/patch up its inventory regularly. The rain in this season (Monsoon) was bountiful, and with rain comes water, which provides life but rusts weapons, rendering them useless in a fight.
So, when Vijay's grandson reclaimed the throne and restored peace, he announced the practice/ritual of cleaning up all things which protect and bring stability to family and society but could rust. So a farmer started practicing the ritual of cleaning ploughs, a warrior maintaining weapons, and a home-maker cleaning utensils – all of them being grateful to 'things' which secure their society & make their lives less laborious. So nothing religious about it, just instilling of good habits.
5. WHY IS THE SWASTIKA DRAWN OUTSIDE HINDU/JAIN HOMES AND BUSINESSES?
Photo: freerepublic.com
All symbols have hidden meanings. Some have multiple hidden meanings or can be interpreted in multiple ways. Swastika is a positive cultural symbol in the Indian sub-continent but is associated with fear and hate in many parts of Europe.
One such interpretation of Swastika, in the Indian context, is that it represents the 'harmony of an Indian family', due to its quality of 'rotational symmetry'. The Hindu society has been traditionally divided into a 'caste' system: Laborer (Dalits), Intellectual (Brahmin), Trader (Vaishya) and Warrior (Kshatriya).
Swastika, in one its simplest representations means, "There is harmony in society when there is balance between the four pillars/castes." The pillars are indicated by the red bindus (dots) in the swastika.
So when you draw a Swastika outside your house/shop, you are pledging for harmony in your society (nothing religious about it). Also, you use red coloured powder (kumkum) because red has represented purity and passion of thoughts in India. So all in all, there is nothing religious about it, you just have good social intentions!
These are just some of many simple yet awesome cultural practices which have adapted/survived religious/political onslaughts. Every cultural practice is a survival tool/ precaution/inference/intelligence/learning from a socio-geo-hazard, religion is simply a tool to periodically discipline this into people, through the fear of the unknown.
– Mahek Mahendra Shah
Featured image courtesy: steadystableerraticconsistency
Like this story? Or have something to share? Write to us: contact@thebetterindia.com, or connect with us on Facebook and Twitter (@thebetterindia).
About the author:
 Mahek Mahendra Shah is a non-theist Jain & hardcore Asimov bhakt, who spends most of his time reading science fiction novels. He is a mechanical engineer at heart and considers himself a regular products guy, trying to excel as a Mobility & Product consultant. One of his products recently won 'Aegis Graham Bell awards 2014' & his current muse,
SwachhBharatApp.com
aims to become the "Garbage reporting app of India". He has been writing a book for the past 6 years. He hopes to finish it in one lifetime.
about.me/mahek
We bring stories straight from the heart of India, to inspire millions and create a wave of impact. Our positive movement is growing bigger everyday, and we would love for you to join it.
Please contribute whatever you can, every little penny helps our team in bringing you more stories that support dreams and spread hope.
Tell Us More