The term government school conjures up images of decrepit school buildings, non-existent infrastructure, and students who come into the school more because they want to escape their life than for any real learning experience.
However, the Delhi government-run Rajkiya Pratibha Vikas Vidyalaya, (RPVV) in Dwarka, has smashed the 'government-school' stereotype by bagging the top spot in the India School Ranking 2019 for government-day schools in the country.
Established in 2003, RPVV has achieved this feat by giving equal importance to student and teacher development programmes.
---
Here's a fun way to teach your kids numbers. Get this fun monster floor puzzle right here!
---
Here are some of the reasons why the school has clinched this position.
1. Teacher Training Programmes
The school encourages the staff stay abreast with the latest innovations in the teaching methodologies and digitised learning aids. Principal R P Singh, explains in this report, "Earlier, it used to happen if a teacher wanted to innovate a new teaching-learning method by purchasing some instruments, most of the time, they had to bear its expenses from their own pocket first. Now, the government is allotting a budget based on student strength in the school. Here, a teacher is free to propose any innovative idea to benefit the classroom with the approval of School Management Committee (SMC) or school system."
2. Parent-Teacher coordination
Smooth and flawless Parent-Teacher communication is imperative for better coordination. Parent Teacher Meetings are a way for the invested parties to talk about students. So to increase participation, parents have been invited to join the School Management Committee (SMC). Though a trickle at first, parents soon joined the SMC and have been actively involved in troubleshooting the problems their kids face.
3. Maintaining the school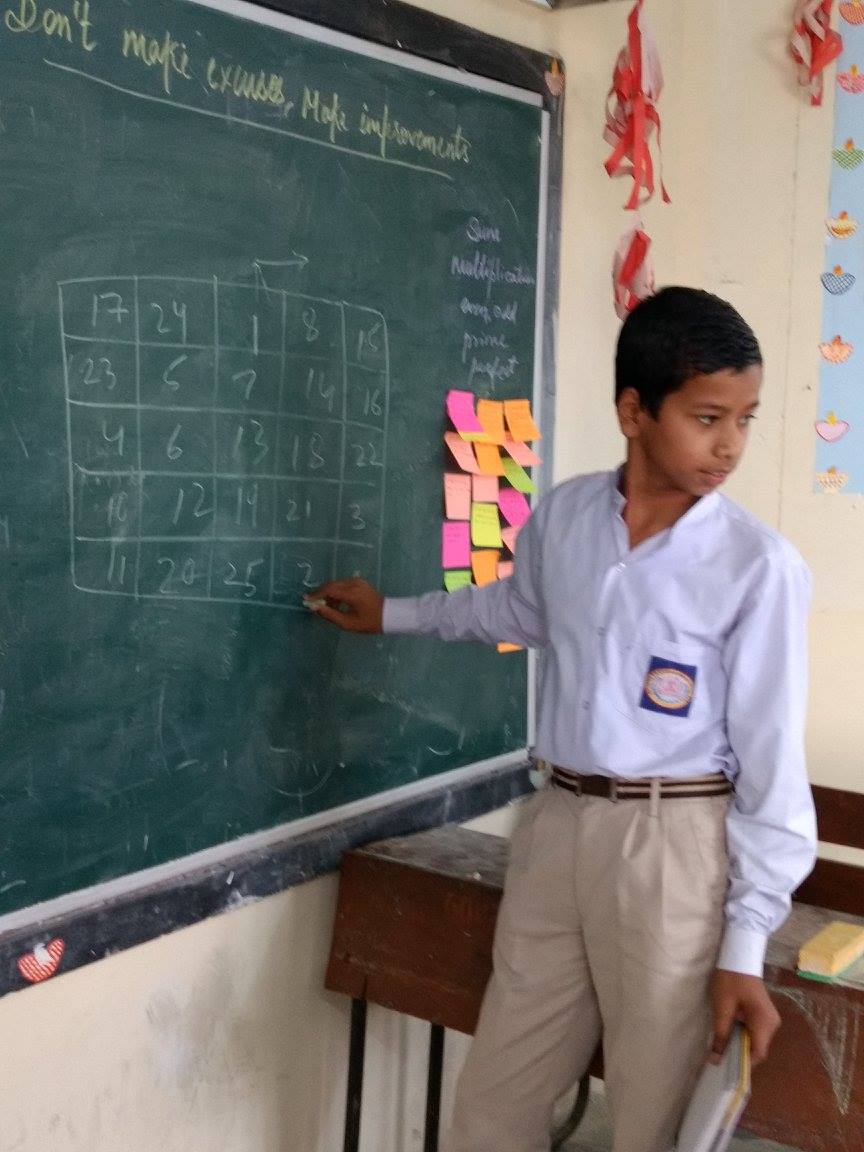 As you walk into the school, the entryway is filled with posters and bright charts espousing the virtues of sustainable development and Swachh Bharat. The school also has also withdrawn dustbins from classrooms to help students be mindful of the waste they generate.
Under the Kishori Yojana, the school staff distributes free sanitary napkins and also teaches girls and boys the importance of personal hygiene. The school has also installed a sanitary pad burning machine in the girl's toilet.
4. Top quality labs and libraries
With a teacher-student ratio of 1:35, RPVV boasts of excellent language, science and computer labs, upgraded auditoriums, and well-stocked libraries. According to this report, the principal said, "As far as the quality of the result is concerned, 78 out of our 134 students scored more than 90 per cent. While 437 out of 500 was the average score in Class 12, 441 out of 500 was the average score in class 10 at our school."
5. Student first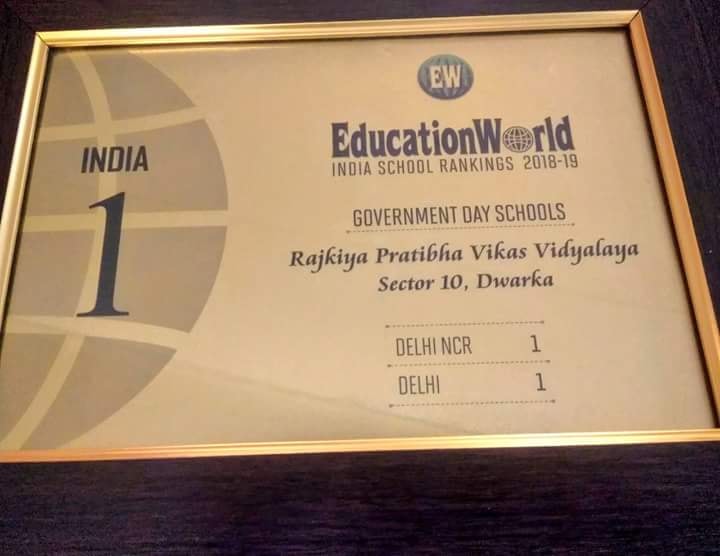 RPVV places a lot of emphasis on the well being of the students. The school has a stress-free learning and teaching environment. Students are encouraged to talk to counsellors to help them through any problems they might have.
The school focuses on holistic education by including meditation, value education, and mental exercises. The school also implements a 'no detention policy', thereby giving each child the chance to grow at their own pace.
6. Encouraging entrepreneurship and innovation
RPVV is also grooming its students to be successful entrepreneurs from its budget of Rs 2,78,000 allotted by the government this year. Under this scheme, class 11 and 12 students will receive a seed capital worth of Rs 1,000 which they can invest in their innovative ideas. "We believe our students should become a job provider rather than being a job seeker," said Principal RP Singh. "So, at the very early stage, we are trying to inculcate mindset in our students that they should do something on their own.
This Dwarka branch of RPVV is definitely writing the success story of government schools if they are run with heart and a single-minded goal of their students' overall development.
---
Also Read: Here's a Look at What's Making AAP's Mohalla Clinic a Hit in the Capital
---
(Edited by Saiqua Sultan)
Like this story? Or have something to share?
Write to us: contact@thebetterindia.com
Connect with us on Facebook and Twitter.