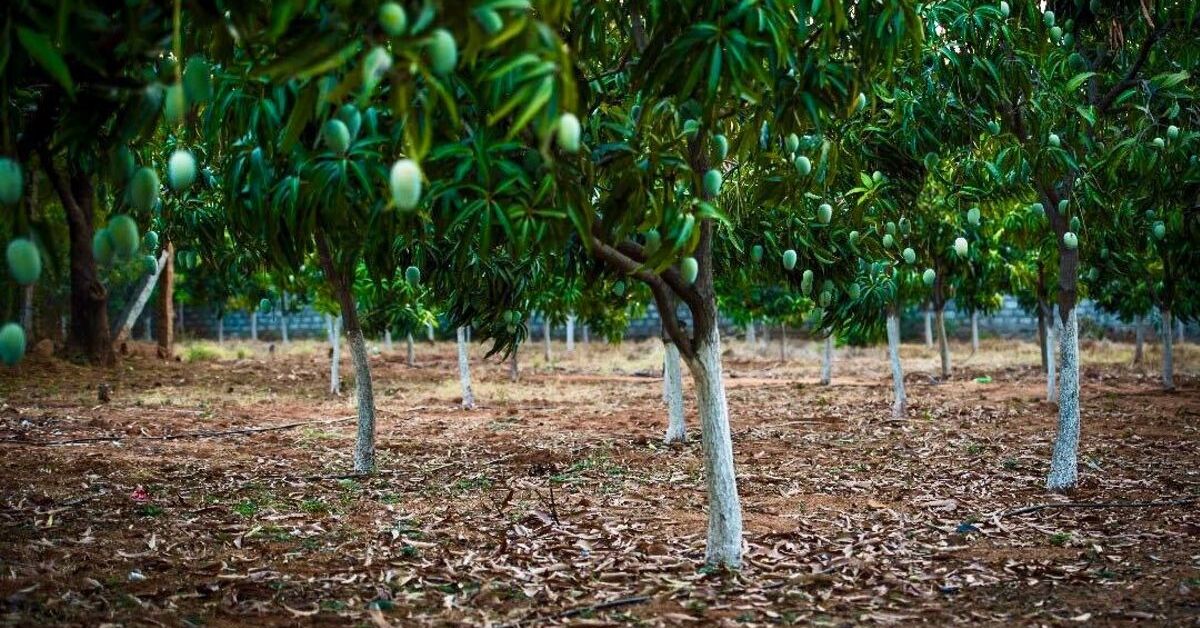 Once a plot of land with merely 40-50 mango trees and two huge tamarind trees, today, it boasts of more than 2,500 trees.
Oh, give me a home where the buffaloes roam
Where the deer and the antelope play
Where seldom is heard a discouraging word
And the skies are not cloudy all day.
If these lyrics from "Home on the Range," a classic western folk song, stirs the goodness in your soul and makes you think of your dream home in the middle of a lush green forest, this story is for you.
But the forest that we are talking about isn't a natural one. It is a man-made fruit forest spread across 11 acres, a little ahead of Medchal in the village of Rajabolaram in the southern state of Telangana.
---
Looking for a travel or workshop experience close to nature that will blow your mind? Know more here
---
Once a plot of land with merely 40-50 mango trees and two huge tamarind trees, today, Sujatha Gardens boasts of more than 2,500 trees.
Apart from a natural mango orchard with 2000 trees and 11 varieties, it also has 100 soapnut trees and 400+ trees of different varieties such as guava, jamun or black plum, sapota, pomegranate, lime, jackfruit, coconut, gooseberries, tamarind, moringa, mint, lemongrass, betel leaves, among others.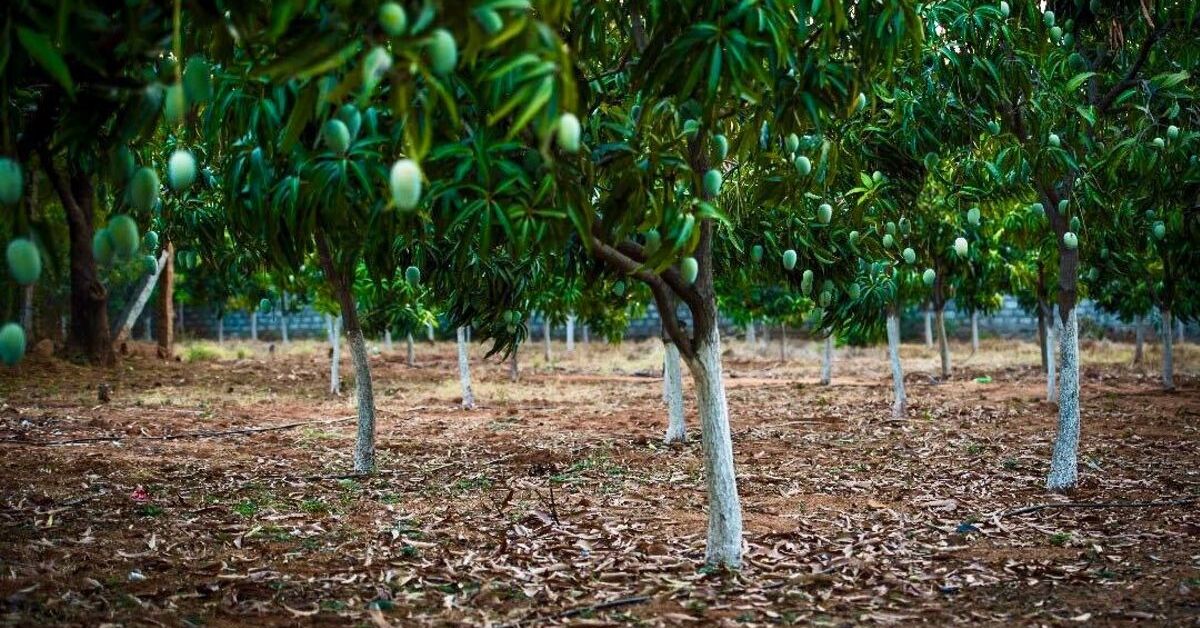 A "Piece of Heaven"
In an exclusive interview with The Better India (TBI), Rupam Kumar, 46, whose husband, Dr Shashi Kumar received the farm as a gift from his mother, Sujatha, recalls this transformative journey.
"When we began, we never thought it would turn into a full-fledged farm. It all began as a weekend getaway spot for the family, where we would spend quality time with the kids. The fresh air, greenery, wildlife, peace was addictive. Eventually, in 2009, we decided to transform it into a family-operated mango farm and named it after my mother-in-law."
What makes the journey unique is that none of the family members had any background of farming or agriculture. At a time like this, books, the internet, visits to neighbouring farms and meeting veteran agriculturists helped. But all of the efforts eventually improved via trial and error.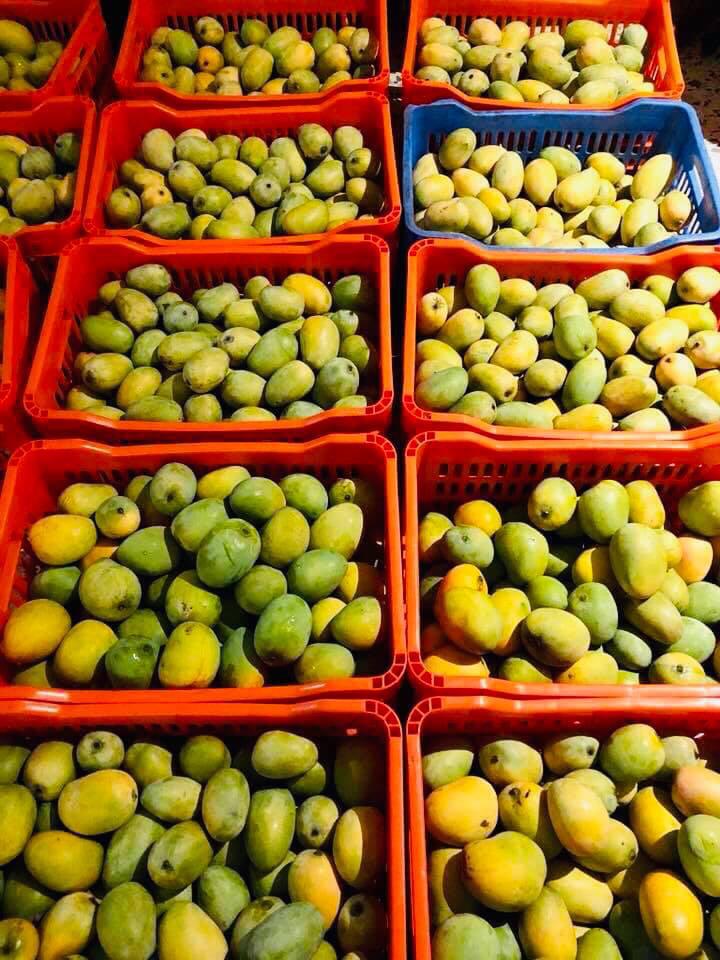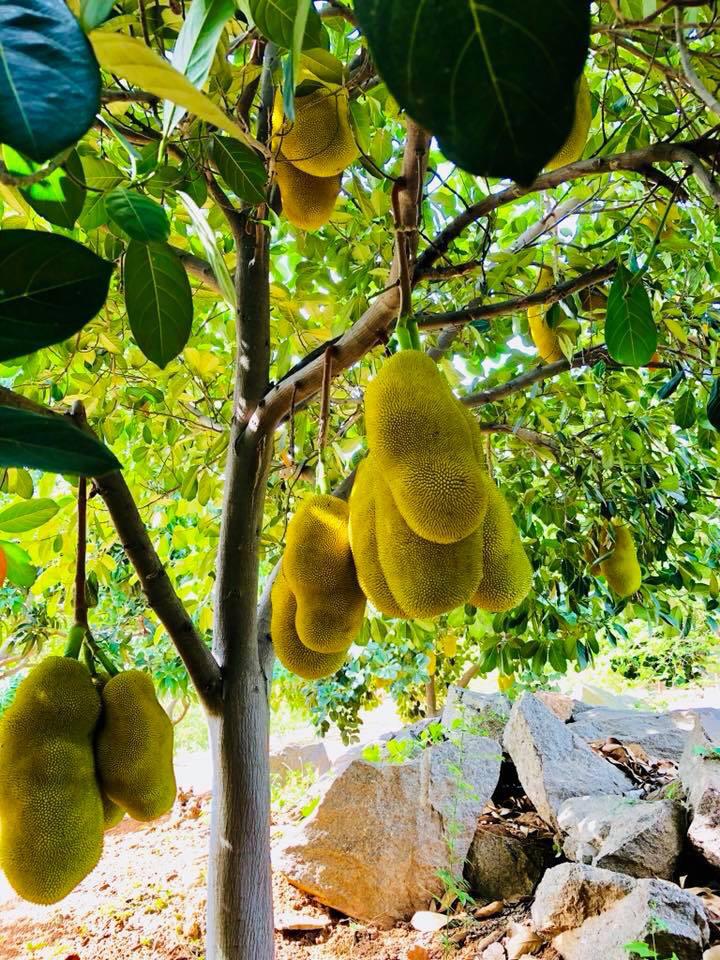 Of teething problems and solutions
Speaking about some of these challenges, Rupam says, "Initially, we faced a lot of procrastination and teething problems. We started with getting our soil and water tested. There was just one mostly dry borewell, the soil lacked nutrients, and we needed to fence the entire area. Manually watering such a huge area was not practical, so we had to figure out an irrigation system, we needed a caretaker, and we needed manpower to help us out."
But the support of close family and friends carried them through.
"Many of them stepped in and helped us with advice, support, contacts, and some even joined us over the weekends dirtying their hands with us. We decided to plant mango trees as the topography and the quality of soil suited the crop. Besides, since mangoes are seasonal, we knew they required less effort and maintenance. We started with just a two-acre patch. We dug pits and mixed the soil with cow dung to revive it and encourage microbial activity."
Right from the start, the family was very clear about only practising natural farming processes. While cow dung and cow urine served as a nutrient-rich fertiliser for the plants, neem oil was used to keep pests and fungal diseases at bay. Bees and earthworms were welcomed at the farm and weeds were freely allowed to grow in the rainy season. This helped avoid the erosion of the topsoil.
These weeds were later mulched into the land either manually or with the help of a tractor. They were also uprooted many a time and added to a pit alongside other farm waste to prepare their compost and green manure. The land was also tilled in a manner to create a slope towards the borewells, so during monsoons, the rainwater would naturally recharge them.
To make the process efficient, the farm utilises drip irrigation. The system ensures that water reaches the root zone of the plant/tree, thereby saving water and minimising evaporation. It tackles soil erosion and increases its infiltration and moisture retention capacity. Although the farm has a few natural lakes nearby, its water requirements are met by three borewells.
Dug 500 ft deep, these borewells would initially run dry by the end of summer. But after the family started directing rainwater into permeation pits near these borewells, they have been successful in recharging them. Apart from Rupam's family that spends ist weekends there, two couples live full-time on the farm to carry out its day-to-day operations.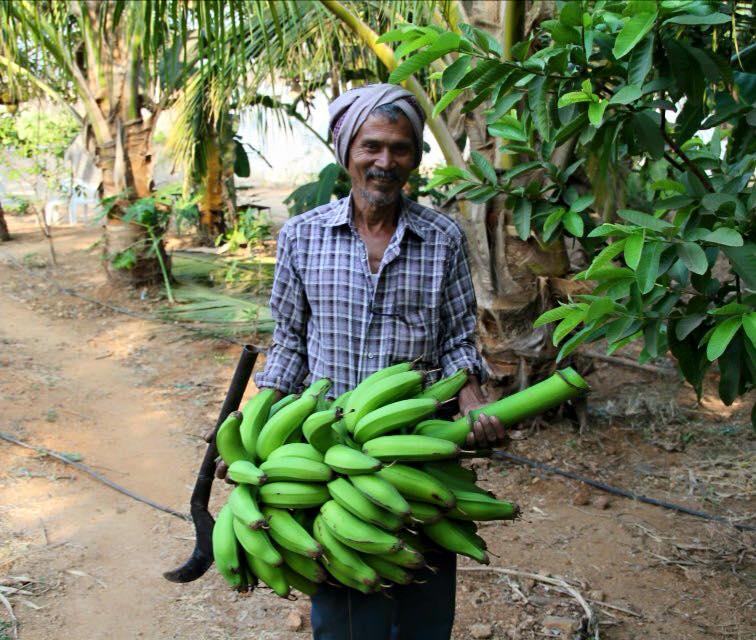 Speaking to TBI, 60-year-old Ratnam, who has been working with the family for the last decade, says, "I used to work as a farmer in my village but moved to the city with my family for around 30 years, and worked as a daily wage worker. I took up the job of a caretaker at Sujatha Gardens when they started the farm, and living here was the best thing that happened to my family and me as we missed farming and our life in the village. Our income from the farm helps us live a sustained life in the lap of nature. My grandchildren go to an English-medium school, and my son is an electrician who takes up small jobs around this area, while the rest of us work at the farm," he remarks.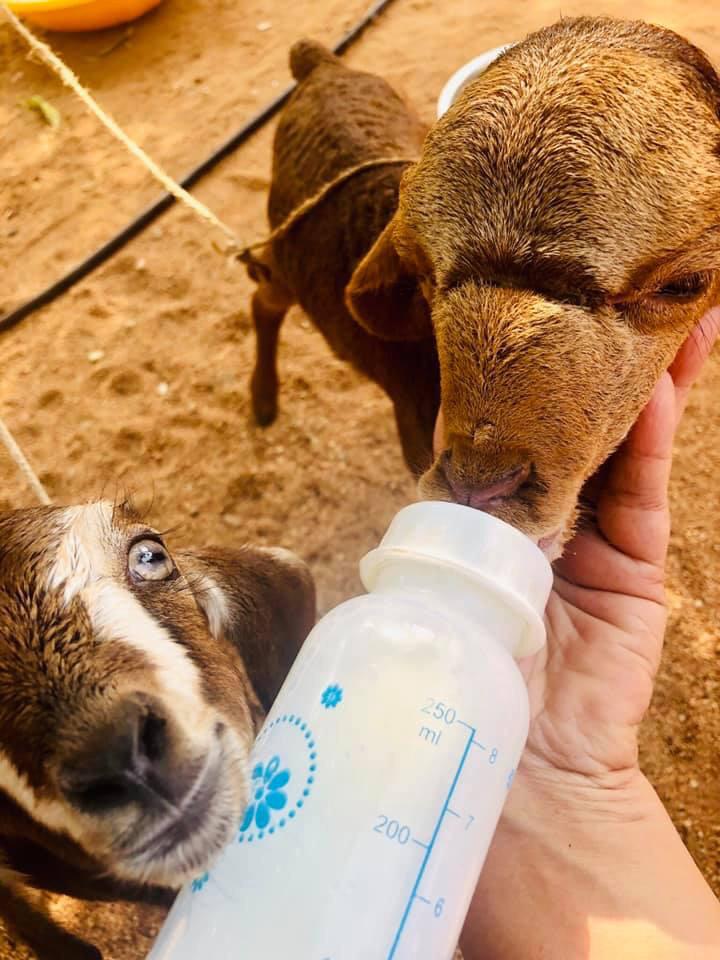 It isn't just humans who live in harmony at Sujatha Gardens. It boasts of several animals too.
"With undisturbed greenery and lush foliage, we have a lot of natural wildlife that visits the farm. Bees, butterflies, squirrels and a variety of birds. Some of these spotted birds include peacocks, the seven sisters, the hornbill, the white-throated kingfisher, the black-shouldered kite, the large-pied wagtail, hummingbirds, hoopoe and sparrows which have become such a rare sight to see these days. To make them feel more welcome, we have also set up little bird baths around the place with food grains and fresh-water."
A sustainable life and education
To ensure that their children, Soumya, now 23 and Agastya, 21, grew up in accordance with nature, the family chose alternative education against traditional pedagogy by admitting them to the Vidyaranya school run by legendary educationist, Mrs Shanta Rameshwar Rao. Rupam is also an alumni of the school. To encourage a love for fresh and homegrown produce, the family also started its experimental garden patch where they grow few veggies for household consumption. These include brinjal, tomatoes, green beans, capsicum, green chillies, sorrel leaves, mint, coriander, fennel, carom (ajwain). In a bid to help urban folks reconnect with each other and nature, Sujatha Gardens has, since 2014, hosted an annual Aam (Mango) Party, at the peak of the mango season. "Urban folks have lost touch with nature, and through this party, we intend to create a world where every child will look away from their iPhones, iPads, PSPs and learn to love, enjoy, play, appreciate and grow up with nature."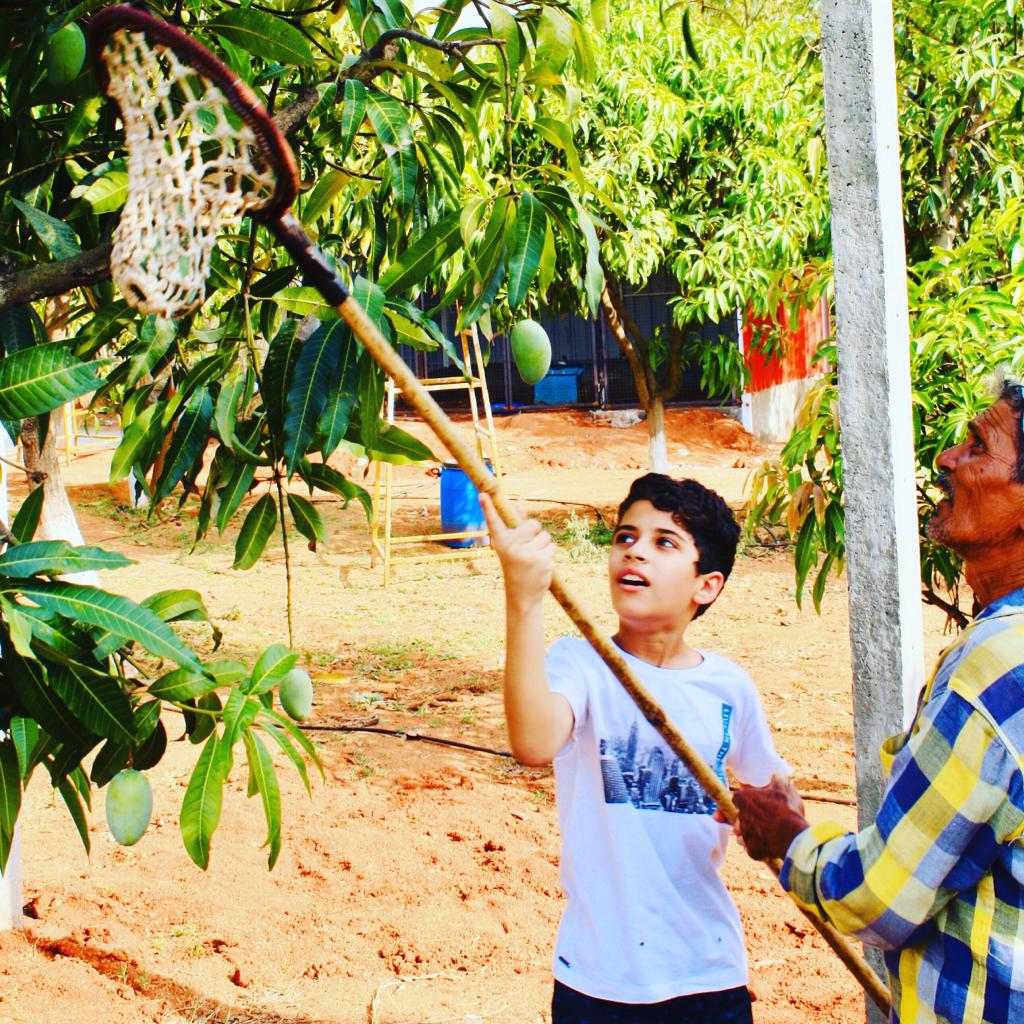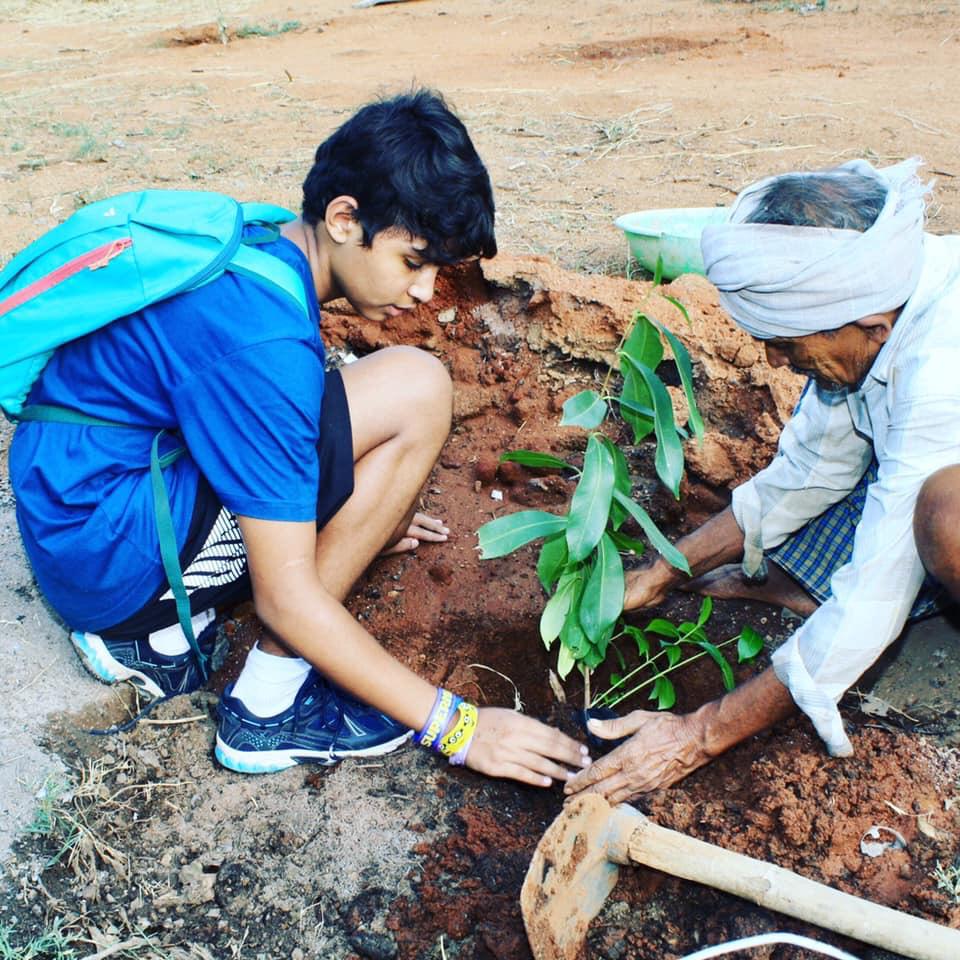 What happens at this unique party?
"There are two gorgeous tamarind trees fondly called 'Matr' and 'Pitr' (meaning Mother and Father) at the heart of the farm. The shenanigans of the Aam Party take place under their shade. Guests climb trees, pluck, taste and buy all 11 of our varieties of fresh, chemical-free and healthy mangoes including alphonso, kesar, daseri, banganapalli/ benishaan, himayat, pedda rasalu, panduri mamamidi, gulaab khaas, swarna rekha, totapari, langda etc. We also sell jams and pickles made from guava and mango, herbal tisanes etc."
In addition, Sujatha Gardens also uses this platform to spread the message of sustainable living by giving attendants tips on reducing waste, conducting workshops on composting, seed bombing, holding plantation drives, creating awareness on the harmful effects of single-use plastics and also encouraging kids to play with mud through activities such as pottery, miniature gardening, best out of waste etc.
The children also get to feed, play and bond with the animals on the farm, and at the end of the day, everyone signs the Pledge Wall pledging to quit the use of single-use plastics.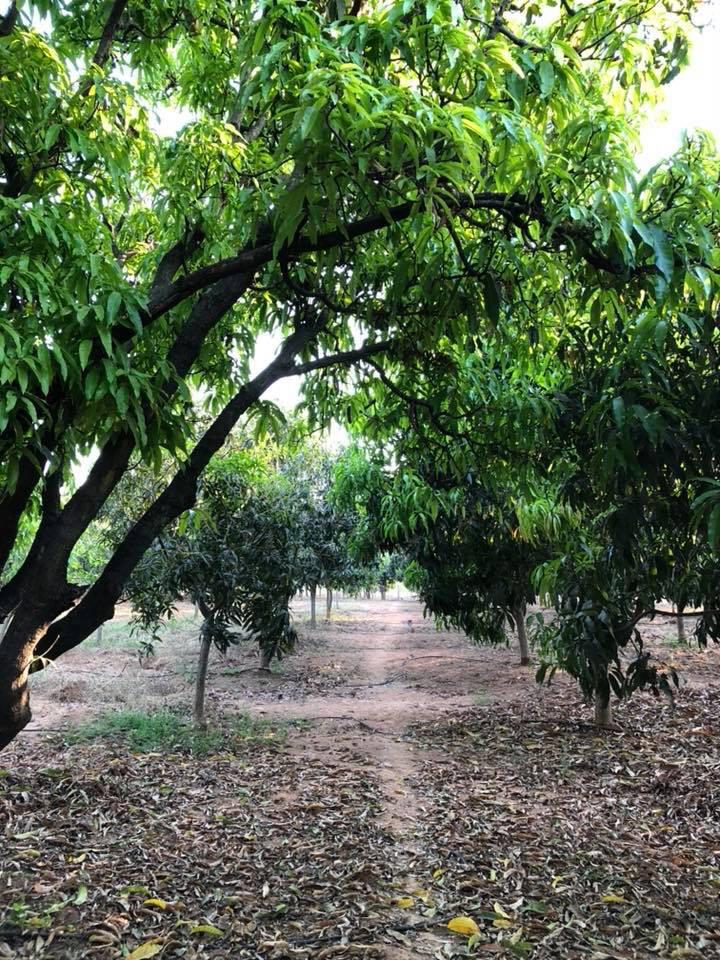 Dr Shashi Kumar, Rupam's husband, has a message for anyone who aspires to create a lush forest of their own.
"All too often, we get caught up in thinking that we need to do heroic acts to validate our lives and achieve great success, or we need to accumulate expensive things to be content. But that's not the way to attain real happiness. Real and lasting happiness comes from accumulating unforgettable memories, doing things close to your heart and creating moments that take your breath away!"
Know more about Sujatha Gardens on their Facebook and Instagram page  Here are a few more pictures: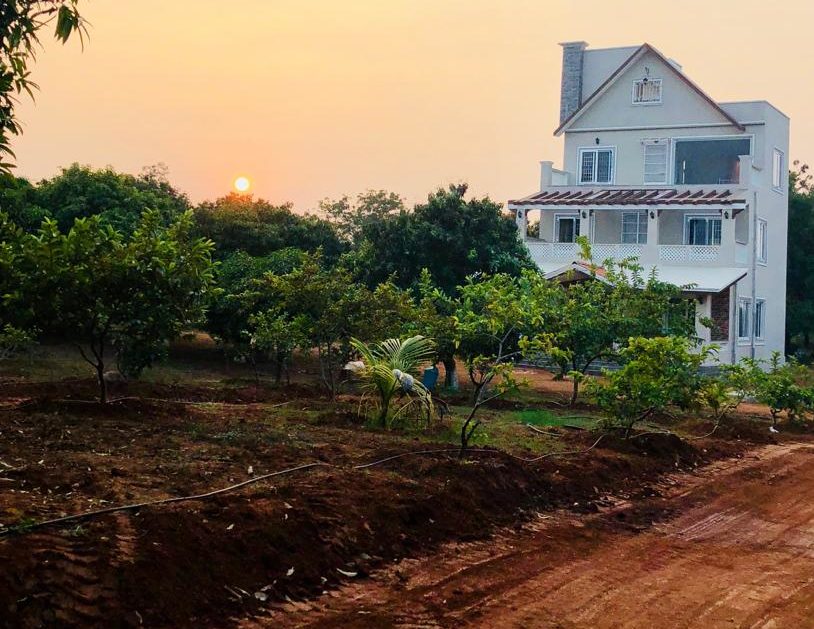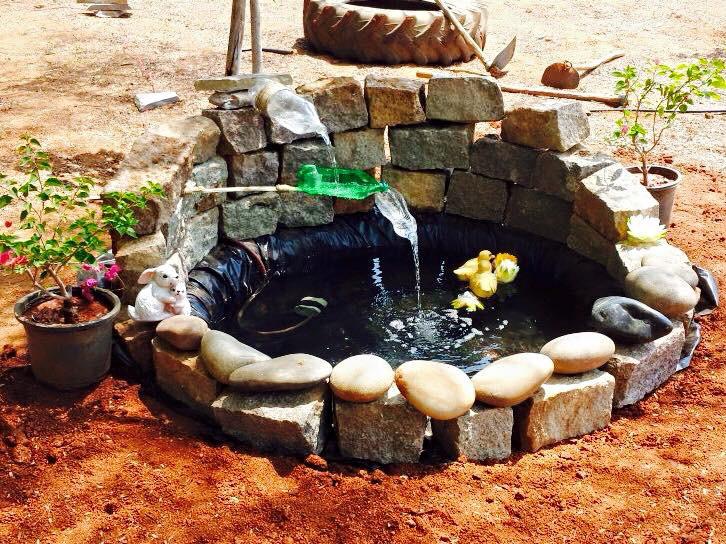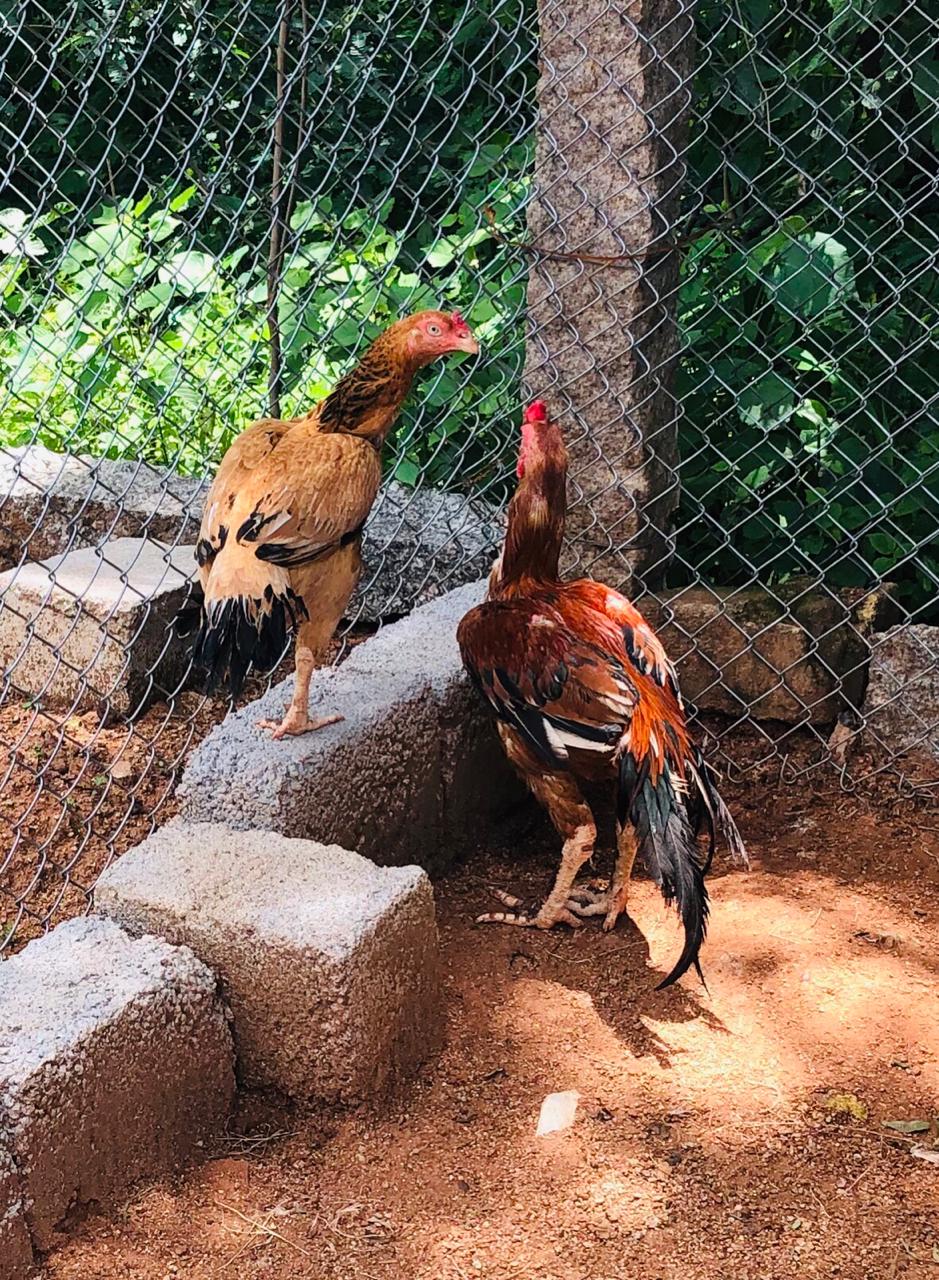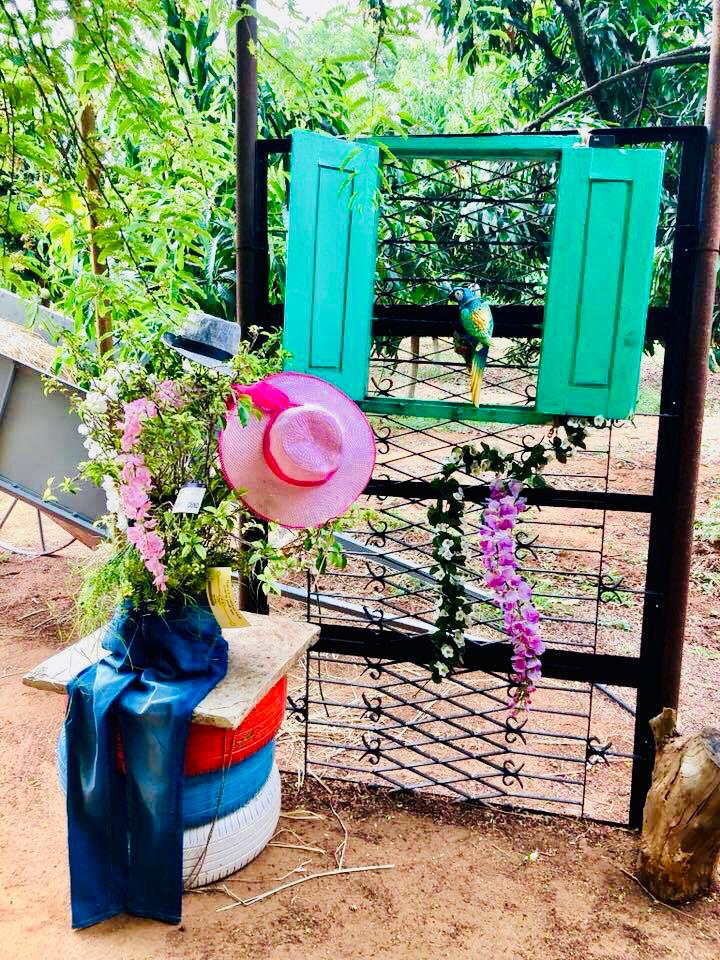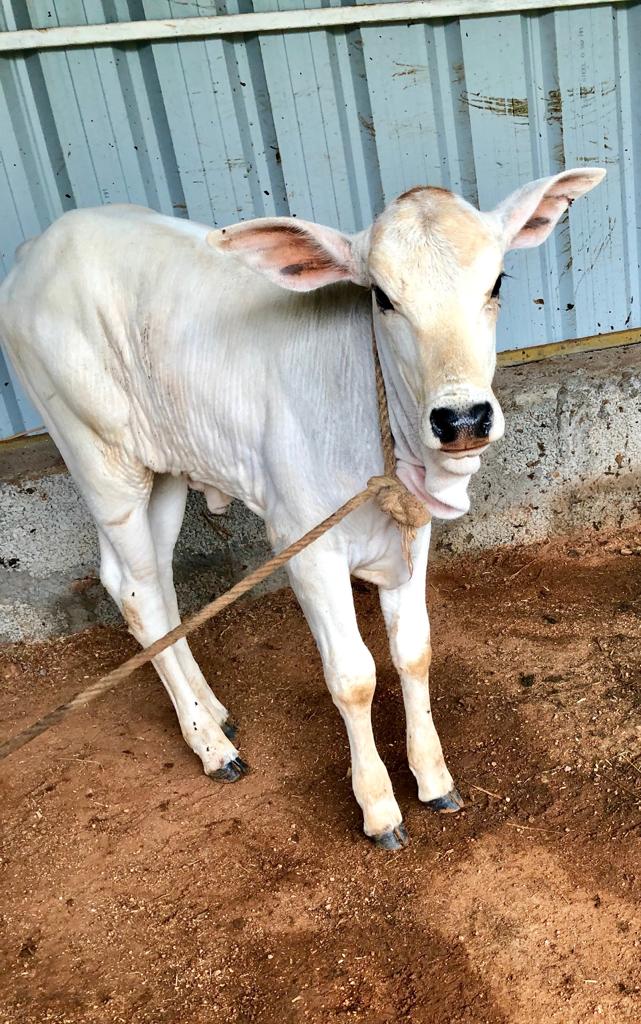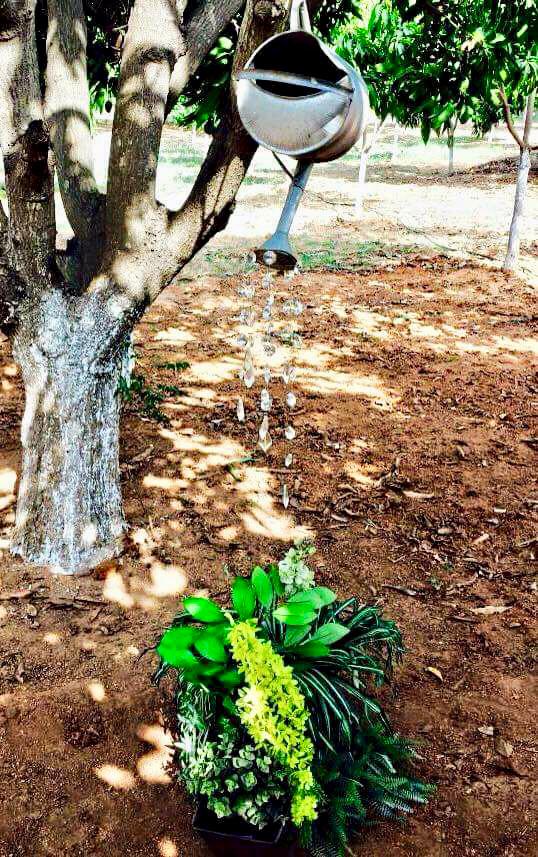 ---
Also Read: Andhra Lady Upcycles Waste Into Planters, Grows 30+ Veggies on Her Terrace
---
(Edited by Gayatri Mishra)
Like this story? Or have something to share? Write to us: contact@thebetterindia.com Connect with us on Facebook and Twitter.
Tell Us More
We bring stories straight from the heart of India, to inspire millions and create a wave of impact. Our positive movement is growing bigger everyday, and we would love for you to join it.
Please contribute whatever you can, every little penny helps our team in bringing you more stories that support dreams and spread hope.