"For almost two nights, I had to sleep at Bengaluru's Majestic bus stop with my youngest child burning up with fever. I didn't know what to do other than crying helplessly, until someone showed me kindness. That was my turning point."
They say that an act of kindness never lives in isolation. A ripple of change always follows it. And, that's exactly what happened with Sifiya Haneef.
A native of Palakkad, Sifiya had just lost her husband, and in her sorrow, she was trying to gather the strength to support her two sons. Her parents urged her to live with them or maybe consider remarriage.
"I was a widow, but I didn't have to depend on my parents or someone else. I wanted to study and support my sons on my own," begins Sifiya who decided to move back to Bengaluru in 2011, this time with her youngest son, to find a job.
---
Looking for a great gift for a loved one? Send them this gift card that they can use to shop for all their favourite items that have been responsibly created by scores of talented artisans across India!
---
"My friends had assured me that they would have my back in the city, but on reaching, I realised it wasn't true. None of them came forward to help. We were miles away from home, and I was scared and helpless. My son who was just a year old at the time was burning up with fever, but I knew nothing of the city and had to spend almost two nights, sleeping at Majestic bus station," she recalls.
Today, Sifiya is one of India's most prominent social workers. Thanks to her efforts through which she has empowered over 100 widows and more than 600 families, she was conferred with the prestigious Neerja Bhanot Award last month.
But, she would not have been here as a beacon of inspiration, if not for a stranger.
"Sitting on the bench of the bus station and crying helplessly with my child on the lap was one of the lowest points in my life, and I might never have recovered if patti (grandmother in Tamil) had not come to my rescue," she quips.
This old woman, whom she had just met at a bus station, took her to her house, gave her food and shelter and helped her out in every possible way for the next eight months.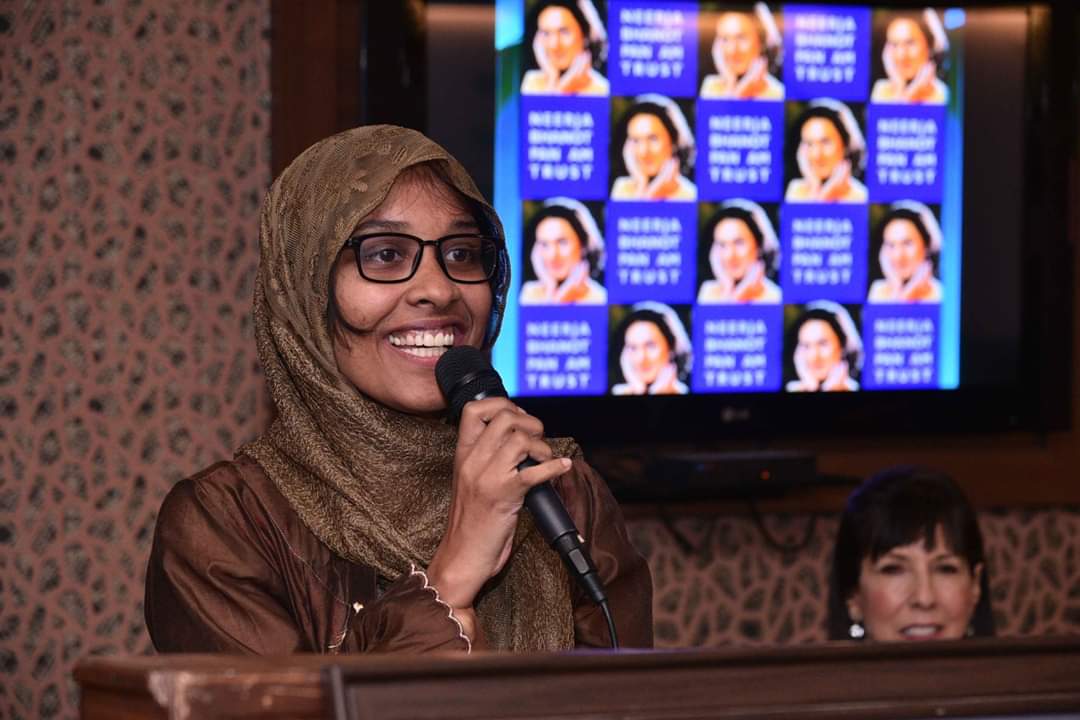 "Patti said I reminded her of her daughter, who was also widowed young. She urged me to live with her. I got a job in a call centre, continued my Class 11 and 12 education from Kerala in correspondence, and all this while she looked after my son now and then. She would not even take a penny from me in all this time," remarks Sifiya.
After managing this way for almost a year, Sifiya could no longer stay away from her elder son, who was a 3-year-old at the time. She returned home, but this time with patti's blessings and a valuable lesson that stayed with her forever.
"Patti gave me a lot of things, but the most important one was a lesson⁠—to never abandon those in need. Back home, that got me thinking about other widows who had neither the means nor the education to fight all odds," she says.
By that time Sifiya had completed Class 12 and was pursuing a degree in BA Literature, while also working as a receptionist at a local hospital.
"I decided to help these women by giving them a part of my salary, and have been sponsoring the full expenses of 60 families since 2013," informs Sifiya.
But by the end of that year, during a visit to a few of those widows, she made another sad realisation.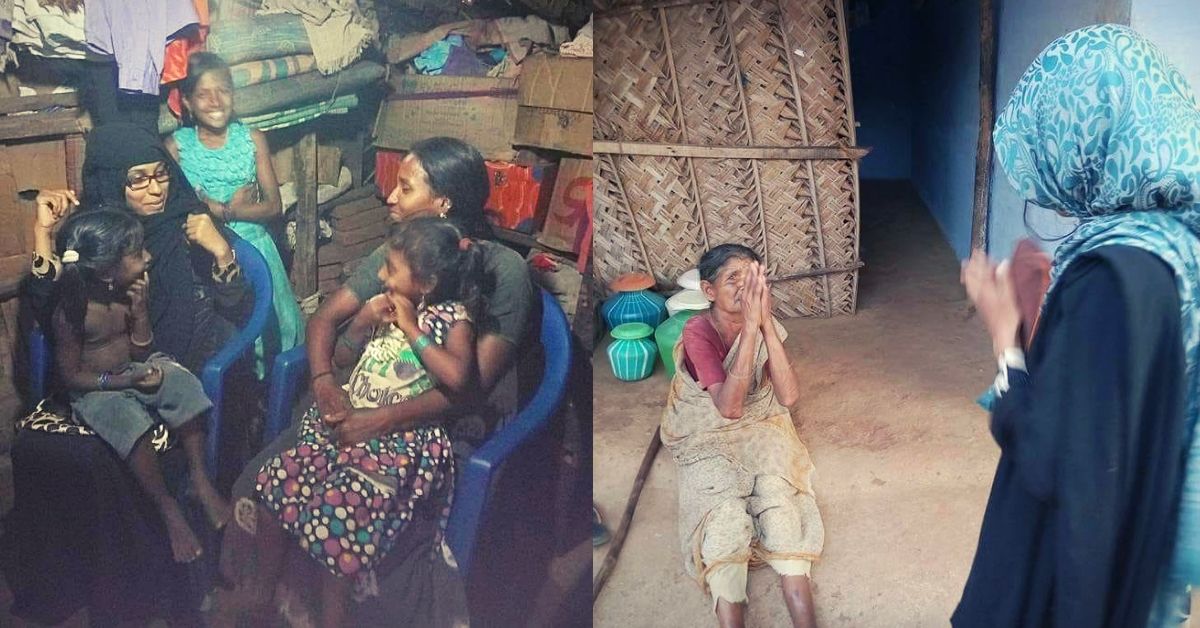 "A few of those women had children living with mental disabilities. But they had to survive, so the mothers would lock their children at home and go to work. I decided that I needed to help, and with whatever little money I could muster, I began to give them food, clothes and a monthly pension ranging from Rs 1,000 to 2,000," she says.
It was this conviction to truly help, that pushed Sifiya to start a Facebook crowdfunding page, Chithal in 2013. She shares stories of these widows seeking help of any kind whatsoever through social media while continuing to do her bit through the Chithal Charitable Trust, which she started in 2015.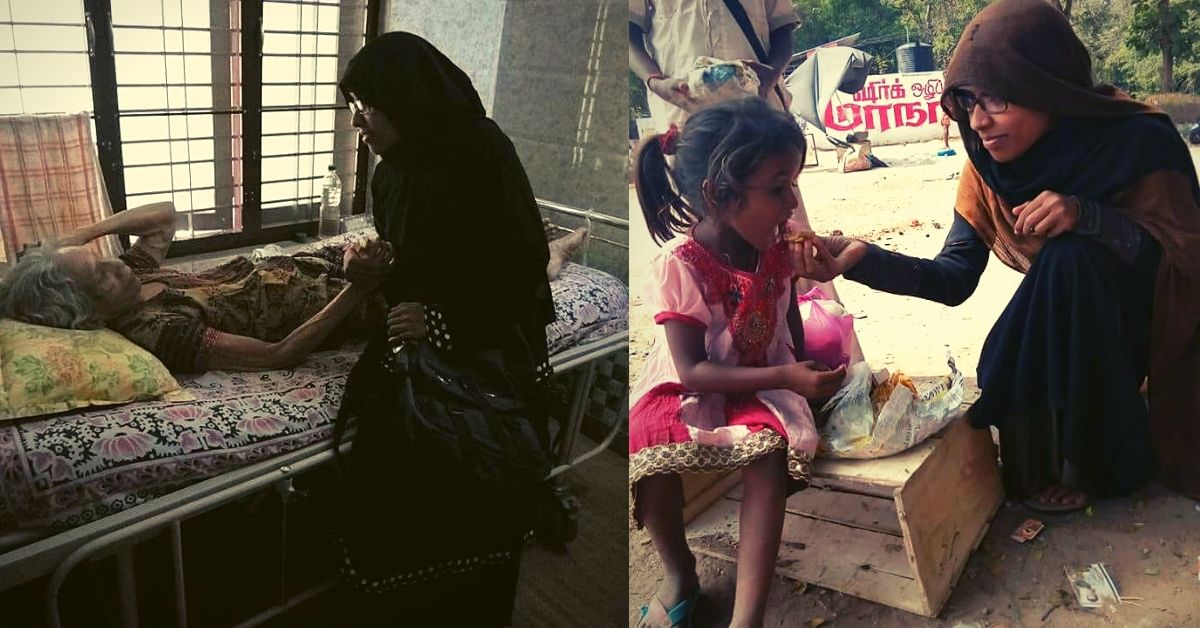 Talking about Chithal and the work, she shares, "In Malayalam, Chithal means termites. To many it might seem funny or even something with a negative connotation but its truly not. A termite shows up when you least expect it, I'm trying to do the same, for these women and eat all their worries away."
With BA, B.Ed, Diploma in public administration, a Master of Social Work (MSW) degree, and an ongoing MA in Literature degree, Sifiya is a strong example for not just these women, but all of us.
---
Also Read: Life Insurance For 2000+ Fisherfolk: Show Your Gratitude To Kerala's Flood Heroes
---
(Edited by Gayatri Mishra)
Pictures courtesy: Sifiya Haneef
We bring stories straight from the heart of India, to inspire millions and create a wave of impact. Our positive movement is growing bigger everyday, and we would love for you to join it.
Please contribute whatever you can, every little penny helps our team in bringing you more stories that support dreams and spread hope.