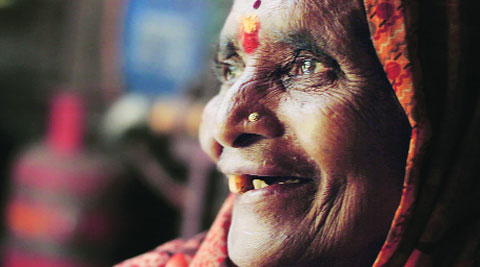 The heartwarming tale of Babai, an 81-year old female porter who pulls 400 kgs of weight on her handcart, has been beautifully showcased in this documentary by Kavita Datir and Amit Sonawane, which has been making waves at film festivals. Here's all about it.
The heartwarming tale of Babai, an 81-year old female porter who pulls 400 kgs of weight on her handcart, has been beautifully showcased in this documentary by Kavita Datir and Amit Sonawane, which has been making waves at film festivals. Here's all about it.
The Chennai International film festival, 2015 recently concluded and it featured some of the best award winning short films this time.
'Babai', a Marathi short documentary, which has already won the International Short Film Festival in Kerala and many more awards, is one such film.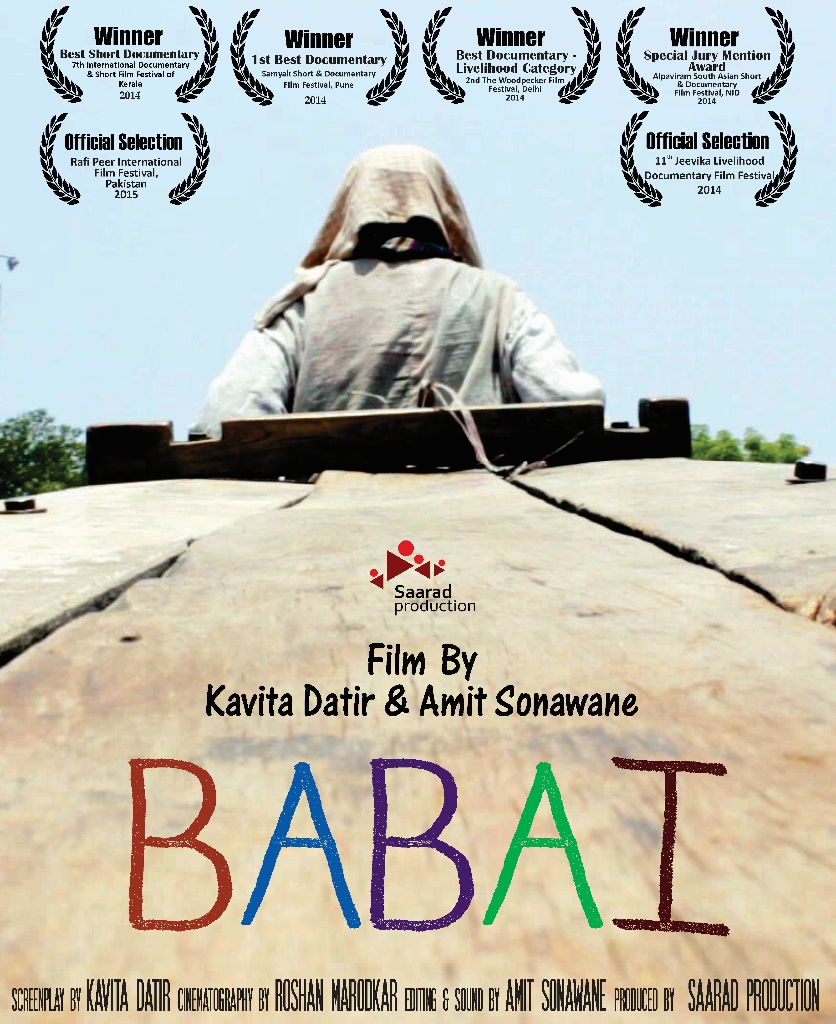 It was a bright Sunday morning. Kavita, who takes care of her's and Amit's new production house Saarad Productions in Pune, and Amit who is a faculty at Pune University were on their bike, engrossed in their talks.
Just when Kavita was asking Amit about how long was it going to take them to reach the restaurant for brunch, she saw an old man pulling a heavy load almost up to 700 to 800 Kgs on a handcart. His legs could nowhere match the speed of the wheels of Amit's bike. Amit answered to Kavita's question that it would take another 10 minutes to reach. But Kavita kept calculating the time the old porter would take to reach his destination with the help of his old and tired legs.
During the next few days, thoughts about the old porter kept flashing in Kavita's mind often. Sometimes she would think of the heavy load. "Is it possible for a normal human being at this age to pull almost a 1000 kgs?" Sometimes she would wonder why such an old person has to do such a tedious job. "Was this something that the old porter likes to do or was there no other option for him?" Sometimes she just used to think about his health conditions. "Doesn't he need rest like everyone else does at such an old age?"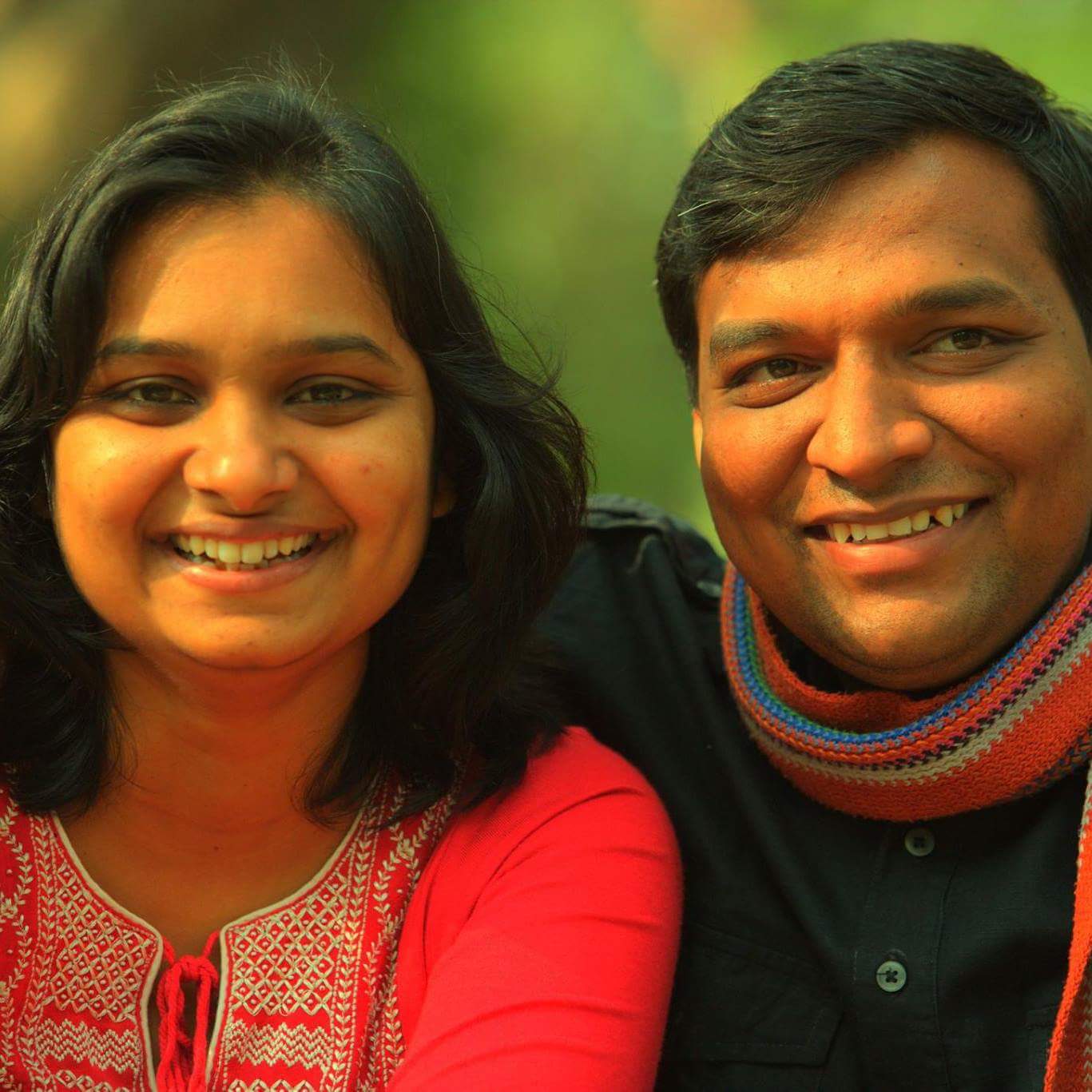 Kavita just couldn't stop thinking about this. And so she decided to know every bit about the old porter's story and put it out in front of the world. She shared this desire with her husband Amit and he agreed to it instantly. Amit had been into film making for quite a few years now and so it was obvious for the couple to bring this out through a film.
"I spent almost 4 years struggling to get a well paying job in Mumbai's film industry. In those days, sitting on any local train station in Mumbai and observing people used to be my hobby. I don't know from where it came, but one thing is very certain – that I like to observe people and their activities, try to visualize their lives, empathize with them. Probably this is the reason why I like to make documentary films. I like to make an audio-visual documentation of people. This works on a dual level. First is that I can know people better and the second is that, through such films, the audience can also know those people better . I think the human value of 'curiosity' is at the core of this whole process," says Amit Sonawane.
In the next few days, Kavita and Amit kept searching for the oldest porter in Pune. But what they found was beyond their imagination.
The old porter was 'Babai', Babutai Damodar Labade, an 81 year old lady porter who was abusing, fighting and getting her way on the busy roads of Pune, pulling about 300 to 400 Kgs on her handcart, making her space in this male dominated profession.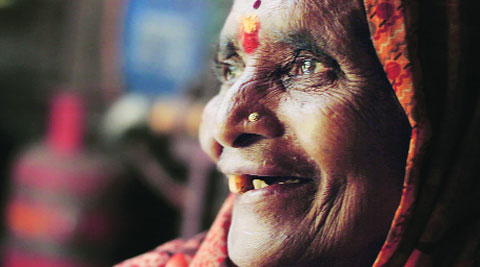 Who is Babai?
Babutai Damodar Labade, popularly known as Babai, did not like to stay at her in-laws' house. "My father used to lift me and drop me at my husband's house." "Baba, I want to stay with you only", she used to say to her father as she was just 6 when she got married. Her husband was an alcoholic and, frustrated by this, Babutai tried to take her life thrice along with her five children.
"I never took tension. Not when my husband died nor even when my  son ran away. Why should I? I know I can work on my own,"says Babutai.
Pulling her cart through the busy traffic of Pune, she kept abusing and making space for herself. She narrates this story of one night when she was young. A police officer offered to drop her home and took her into a dark corner. She picked up her chappal and started hitting and abusing him and said that she would shout and gather all the porters.
"A lot of difficult situations arose but I was determined right from the beginning that I would never indulge in two things. One – Prostitution and Two – Theft," Babutai says.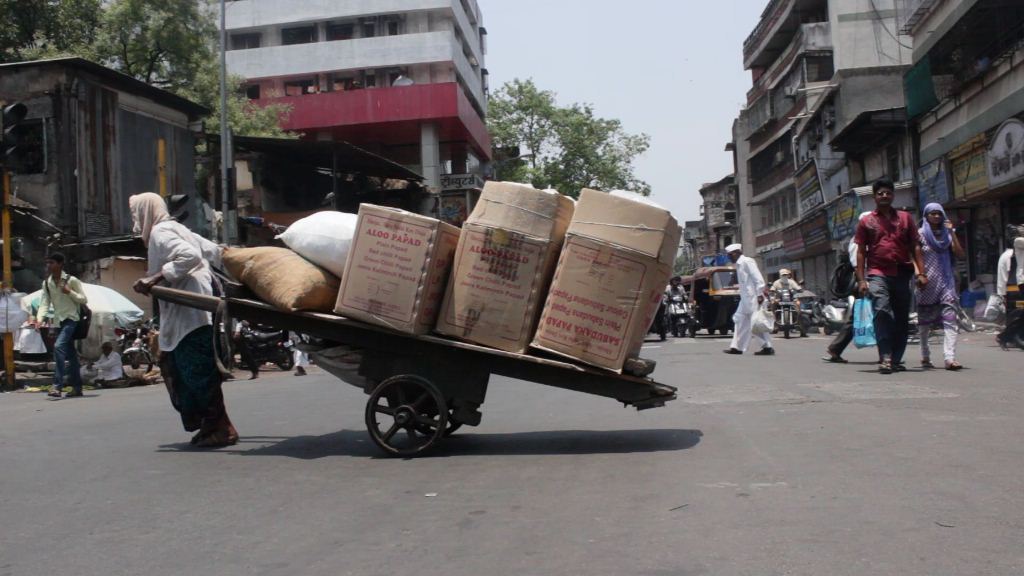 Babutai believes that we get this precious life of a human being after going through a cycle of 18 births and so we should be happy with it. She never looked back in life and made her way only towards the future.
"We should stop thinking about our past. Thinking about the past only shatters our courage," she says in one of the shots in the film.
Two organizations have raised Rs. 37,000 for Babai just through two screenings of the short film.
Babai, who earns about Rs. 100 to Rs.250 a day and stays in Ganeshpeth with her son and daughter-in-law, never expected this in her life. She is thankful to the film makers who made this possible.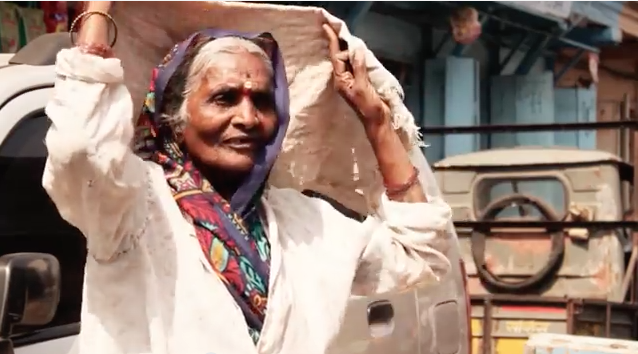 "On every screening of the film, we request the organizers to invite Babai as a chief guest and give the prize money to her. This gives her the much-deserved recognition," says Kavita Datir.
Babutai, being an old woman and having led a life full of difficulties, could have been shown as a sorry figure. However Kavita gives the whole credit to Amit, who made sure through his editing that she should stand out as an inspiration.
"I always feel that I and my wife Kavita are a very fantastic combination. She has the qualities that I don't have and vice-a-versa. In spite of social awareness being something very common between both of us, our attitudes do differ. She looks logically at things and I look at them emotionally. Hence, while making films too, she comes up with the logical arguments, whereas I come up with the emotions and the emotional world of the characters. Only logic can't make anything nor can only emotions help. Hence I truly believe in this 'togetherness'. This togetherness must have been somewhere at the core of picking such themes and making films on them. I love making documentary films more than fictional ones. Documentary films are my voice and I talk through them," says Amit.
Take a look at the trailer here:
The amazing documentary has won many awards including –
1. Samyak Short Film & Documentary Festival (Pune, Maharashtra, India)
Award: 1st Best Short Documentary Award
2. International Documentary & Short Film Festival, Kerala (IDSFFK) (Thiruvantapuram, Kerala, India)
Award: Best Short Documentary Award
3. Alpaviram South Asian Short & Documentary Film Festival, (Ahmedabad, Gujarat, India)
Award: Special Jury Mention Award
4. Woodpecker Film Festival & Forum, (Delhi, India)
Award: Best Documentary – (Livelihood category)
5. Smita Patil Documentary & Short Film Festival, (Pune, India)
Award: Special Jury Mention Award
Other Details:
Genre : Short Documentary
Produced by : Saarad Production, Pune
Producer : Amit Sonawane
Directors : Kavita Datir & Amit Sonawane
Story & Script : Kavita Datir
Editor : Amit Sonawane
Camera : Roshan Marodkar
Sound : Amit Sonawane
Duration : 13.30 min
Original Language : Marathi (English Subtitles)
For more details or to screen this short film at your organization, you can contact Saarad Production via email: saaradproduction@gmail.com or Facebook.
Like this story? Or have something to share? Write to us: contact@thebetterindia.com, or connect with us on Facebook and Twitter (@thebetterindia).
About the author: A Mechanical Engineer, Manabi Katoch has been brought up listening to Tagore's poems and stories, so she is kind of an emotional person within. She loves writing poems and stories on social and political issues. Few of her poems can be viewed on www.poemocean.com and satires on www.mindthenews.com. She has worked with Wipro, Frankfinn and Educomp in the past.
We bring stories straight from the heart of India, to inspire millions and create a wave of impact. Our positive movement is growing bigger everyday, and we would love for you to join it.
Please contribute whatever you can, every little penny helps our team in bringing you more stories that support dreams and spread hope.