At a time when a career in cinema was considered taboo for women, this determined girl from Tamil Nadu made an entry into the world of movies and stamped her mark as a successful sound engineer! #FirstWomen #LostTales
Even in 2019, women sound engineers are a rarity in the Indian film industry. In this context, it is indeed astonishing that India had her first woman sound engineer way back in the pre-Independence era.
Meena Narayanan, India's first woman sound engineer, was only in high school when her husband, A Narayanan, one of the most acclaimed directors in early Tamil cinema, assigned her to be the assistant of the famous sound engineer—Poddar.
Despite no prior knowledge, Meena was keen to learn and quickly grasped the nuances of the art from Poddar. She assisted him in the sound recording of the first talkie produced in Southern Cinema — Srinivas Kalayanam (1934), thus earning the enviable status. She would practice with the mixing console tied to one end of her madisar saree.
---
Play your favourite songs anywhere with this Electricity-free Bamboo Speaker, beautifully handcrafted by rural artisans of Maharashtra
---
Historian and columnist Nivedita Louis chanced upon this iconic personality while browsing through the archives of Tamil cinema.
Little is known about her. I found just one sentence in an old report mentioning about Meena Narayanan, India's first woman sound engineer. It took quite some time to connect to her extended family to know about her, Nivedita says while speaking to The Better India (TBI).
Meena became a sound engineer in a time when 'talking pictures' were the talk of the town and thus, demand for sound technicians was high. In just two years, Meena had already mastered the craft of sound engineering. Perhaps it was her childhood training in Carnatic music that helped her along the way.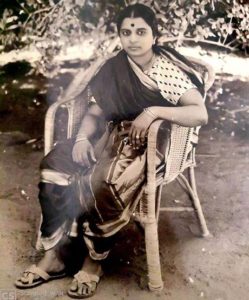 In an interview with contemporary Tamil entertainment magazine Ananada Vikatan, Meena had revealed what drove her into this unusual work. Being an ardent admirer of classical music, she expressed her displeasure with the men working as sound technicians who have no knowledge or understanding of music. "There are a lot of problems when sound recording is done by those who have no idea of the language and trend in music . . . Since I wanted to rectify it, I paid attention to sound engineering and gained experience in two years," Meena had famously said, as quoted in film historian S. Theodore Baskaran's book – The Message Bearers.
Later, Meena went on to work in over nine films including one of her most notable achievements—a documentary of the Eucharist Congress.
"One of Meena's notable achievements include a documentary of the Eucharist Congress, held in Chennai in 1937 to celebrate the Pope's arrival in the city," shares Theodore Baskaran. At the event venue at Island Ground, Meena was spotted moving about with her equipment, clad in a silk saree in the traditional madisar style. Among the who's who of the Catholic world and European dignitaries, a young Indian woman recording the whole event was indeed a surprising sight.
It was her husband, Narayanan, who inducted Meena into the film world in the 1930s. India's nascent cinema industry was still to be accepted as a respectable vocation in society. Moreover, Meena hardly had any background in filmography or even theatre for that matter. But, with her husband's encouragement and unfailing support, she not only entered into the new field but also mastered it.
Narayanan formerly worked as an insurance agent who later surrendered his secure job to follow his passion in films. Gradually, he flourished as a director, producer and distributor of Tamil movies. Even in times of war and rebellion, he tried his best to establish an overseas market for Indian cinema, especially in the USA.
Nivedita shares an interesting anecdote about his marketing tactics.
When he took Ardeshir Irani's silent movie Anarkali to Hollywood, he dressed up in a king's garb, complete with bejewelled turban while wife Meena dressed up like a queen. Hollywood celebrities of the time like Douglas Fairbanks, John Barrymore and Robert Flaherty were quite amused to meet the dynamic 'royal' duo.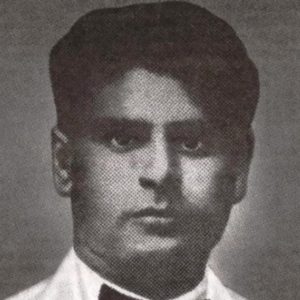 In 1934, Narayanan launched Sree Srinivasa Cinetone (Sound City) – his Sound Studio in Chennai, which incidentally happened to be the first talkie recording studio in India.
When Poddar left the studio, Narayanan decided to entrust Meena with the sound engineering for his 1936 film Viswamitra which went on to be a success. That was Meena's first stint as a main sound engineer for a movie, which would soon be followed by many more.
Later, Meena went to work as a sound engineer for cult films like Krishna Tulabaram (1937), Vikrama Shree Sahasam (1937), Tulsi Brinda (1938), Porveeran Maniavi (1938), Mada Sambrani (1938), Sree Ramanujan (1938), and Vipra Narayana (1938).
Meena was mother to two children – daughter Galavati and son Srinivasan. Galavati grew up to be a doctor with medical degrees from the UK and USA, and later returned to practice in Chennai. Son Srinivasan worked as a cinematographer.
In 1939, the studio, which was her husband's life, got gutted down in a fire accident. Narayanan was devastated and the loss took a toll on his health. He passed away soon after at the age of 39.
Her husband's untimely death shook Meena to the core, which affected her health as well. She spent the rest of her life away from the film industry. She stayed with her aunt and her husband – the Nobel-Laureate physicist Dr C.V. Raman, at their house in Kengeri, Bengaluru.
In 1954, the doctor suggested a change of air for improving Meena's health. So, she was taken for a trip to the hill town of Kodaikanal, where she breathed her last.
Making her mark in a field that is still heavily male-dominated, was a saree-clad woman who had a thirst for learning and a passion for excellence.
---
---
Featured Image credits: Nivedita Louis
(Edited by Saiqua Sultan)
Like this story? Or have something to share?
Write to us: contact@thebetterindia.com
Connect with us on Facebook and Twitter.