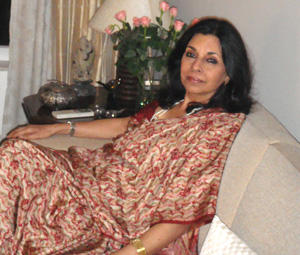 Dheera Kitchlu's initiative 'Anyone Can Write' helps children explore their potential for writing as she guides them and nurtures the writer in them, on a one-on-one basis. Ironically, she is
Dheera Kitchlu's initiative 'Anyone Can Write' helps children explore their potential for writing as she guides them and nurtures the writer in them, on a one-on-one basis. Ironically, she is dyslexic and had to work hard to become a children's author and illustrator.
Do you remember how you felt on your first day of school? Can you see yourself as a four year old slowly walking with unsteady first steps towards a new world? Do you remember your eighth birthday, how it felt to grow up?  Can you recollect those endless questions you asked about the world? The first time you saw a rainbow, or even a cow for that matter! There were so many firsts and you could not wait to explore more.  The world was your playground and you were mapping every inch of it.
We all have childhood memories, our fairytales and our superheroes. But how many of us have been able to write about our exclusive emotions and experiences?  Writing is a therapy to those who love to write. It heals and restores. It is a private magic carpet which takes one to beautiful places and allows the imagination to carve its own world. While many children would like to write, they are often bogged down by constraints of spelling, grammar and the 'rules' of writing. How is a story written? Where should they start?
Enabling children to write
To enable young children to start writing, children's author and illustrator, Dheera Kitchlu has launched the 'Anyone Can Write' initiative, free of cost, in collaboration with Serene Woods self-publishing portal, under which she mentors children by helping each one to create original, individual work, through a one-on-one interaction. Dheera Kitchlu is herself an accomplished author with over eight books to her credit. She has written and published books for children, between the ages of 8 and 15. She was also commissioned by the National Association for the Blind to write a collection of stories about blind women achievers.
Overpowering Dyslexia
What is unique about the 'Anyone Can Write' initiative is the sheer confidence it can instil in young writers. Ironically, Dheera Kitchlu is herself dyslexic and has trouble with reading and writing fluently even now. Reminiscing, she explains, "I grew up buried under a cloud of inadequacy. My biggest challenge was my lack of fluency in reading and writing. I learnt to write legibly only at the age of 8, when I went to boarding school. In Senior School, I was made editor of the school newspaper, not because I wrote well but because I was always hanging around, willing to help."
Dheera aunty, as she is now fondly called, remembers toiling over the 1000 word editorials she had to write, to the exclusion of all else. The thrill she experienced at seeing her hard work in print, is exactly the same as what she feels today when she sees her books in a child's hands. When her children were in their teens, and she was teaching, she did a course in teacher training and that is when she first learnt about her dyslexia.
"The sheer joy of liberation I felt is difficult to explain," She says, "I had at last found a reason for the slowness which had dogged me all through my youth and still followed me." A dam burst then and the writing started to flow.
Why the initiative?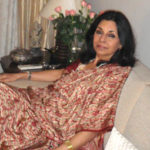 Dheera Kitchlu believes that anyone can write. She wants everyone with a story to tell, to write it. She has a message for every child, "Please don't be scared, daunted or self conscious. Just sit down and start writing. Tell your story as well as you can. Revise it, work hard on it and then send it to me. We will work on it together to make it as good as you can make it. And then Serene Woods will print it in a compilation of writings by children. You will write and edit your own work with my help. If I can write, despite all my drawbacks, then surely Anyone Can Write!"
Dheera Kitchlu, has been an influential figure. As a teenager, she ran a small school for the underprivileged, from her home. She also worked to rehabilitate slum dwellers outside New Delhi and set up schools for their children. Even today, the social streak has not left her as she continues to remain associated with St. Catherine of Sienna School and orphanage, societies for the blind and the mobile crèches, to mention a few. Here she gives of her time, donates the proceeds from her books and soft toys which she knits herself.
Children can send their writings to her at fingerprints2009@gmail.com.
Visit her blog at http://dheerakitchlu.webs.com for writing tips.
We bring stories straight from the heart of India, to inspire millions and create a wave of impact. Our positive movement is growing bigger everyday, and we would love for you to join it.
Please contribute whatever you can, every little penny helps our team in bringing you more stories that support dreams and spread hope.