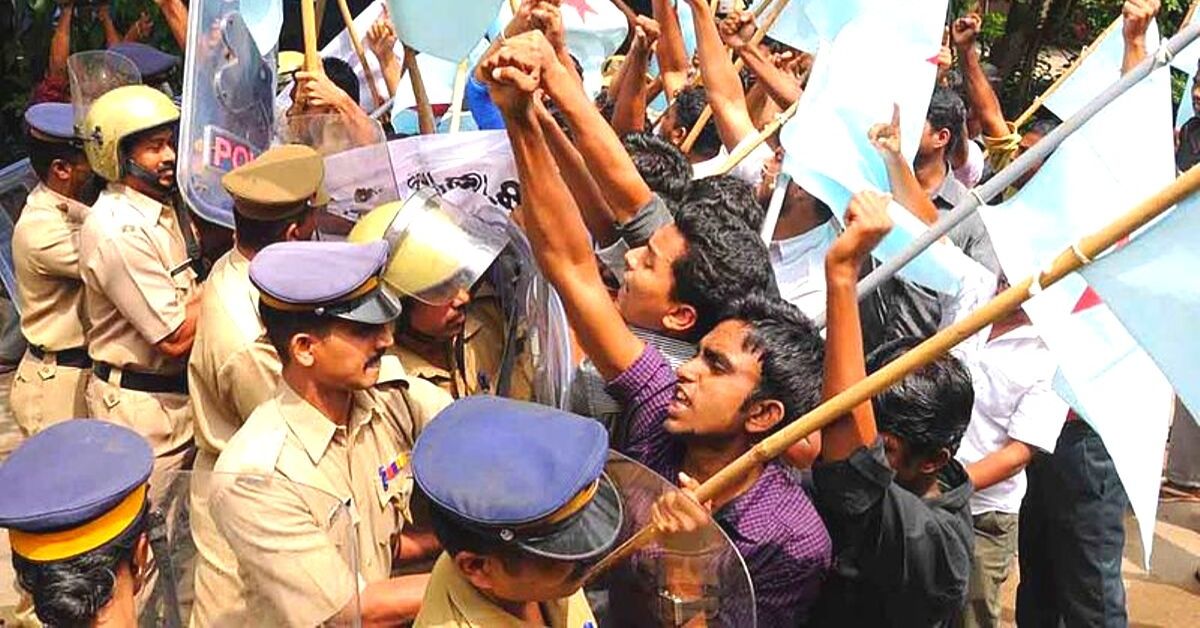 "As a government, you don't want to pay overtime because it's a burden on the exchequer, but on the other hand you don't hire enough people. This is Khaki-collared slavery, which we must end," says Hyderabad's Vijay Gopal, who has filed a PIL in the Supreme Court for the same.
Vijay Gopal, a Hyderabad-based anti-corruption and consumer rights activist, visits police stations often. Once, in 2015, he casually asked a constable on duty when they have their weekly off.
"He said they didn't have anything like that. He said that according to Section 22 of the Indian Police Act, 1861, they are required to be on duty 24 hours. I believe this is a gross misrepresentation," says Gopal, speaking to The Better India.
---
This cool watersaving device easily fits on to your tap to save upto 80% of the water that would have otherwise been used with a normal tap! Click here to know more. 
---
"Policemen in India, on an average, work for a minimum of 12 hours a day, with no weekly off, no leaves, no overtime pay and no social life. The first line of defence for society is the police, and if they are fatigued, overworked and depressed, it will lead to a failure of the system," he argues. He claims he came to this understanding after months of research and filing Right to Information petitions with more than 35 police stations in Hyderabad and Ranga Reddy districts.
And he has translated his concerns into action. He filed a Public Interest Litigation (PIL) in the Supreme Court last week against the "illegal" working standards that policemen in India suffer.
"As a government, you don't want to pay overtime because it's a burden on the exchequer. But on the other hand, you don't hire enough people. This khaki-collared slavery must end," Gopal says with heated emotion.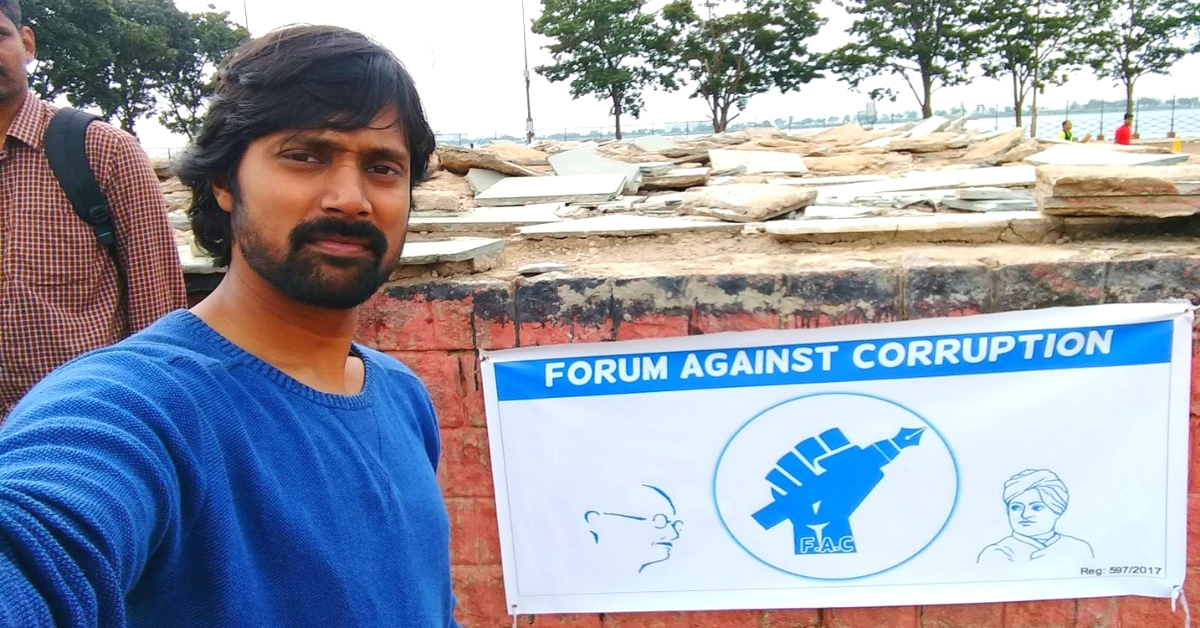 Gopal claims his petition, snippets of which he forwarded to this writer on WhatsApp, asks for the following:
1) To ensure that the police officers work only 8 hours a day and get Overtime Payment (OT) if they work beyond 8 hours a day.
(What is overtime pay? The first 8 hours is the usual hourly rate. Every hour after that, the hourly wage is doubled.)
2) To ensure that the police officers get one day off every week.
3) If the States/UT's are unable to bear the financial burden of paying OT, then they can hire three additional people (rather) than making one police officer work for 24 hours a day.
Such requests seem sensible enough. And yet no such reform has naturally arisen in the system in decades despite inhumane work conditions.
According to a 2014 study by the Bureau of Police Research & Development, a unit under the Ministry of Home Affairs, "nearly 90 per cent of police station staff, across the states and across various police station types, presently work more than 8 hours a day."
"Further, according to more than 68 per cent of SHOs and over 76 per cent of supervisory officers, staff members of their police stations have to remain on duty for 11 hours or more per day. 27.7 per cent SHOs and 30.4 per cent supervisory officers even reported that their staff worked for more than 14 hours a day," states the report.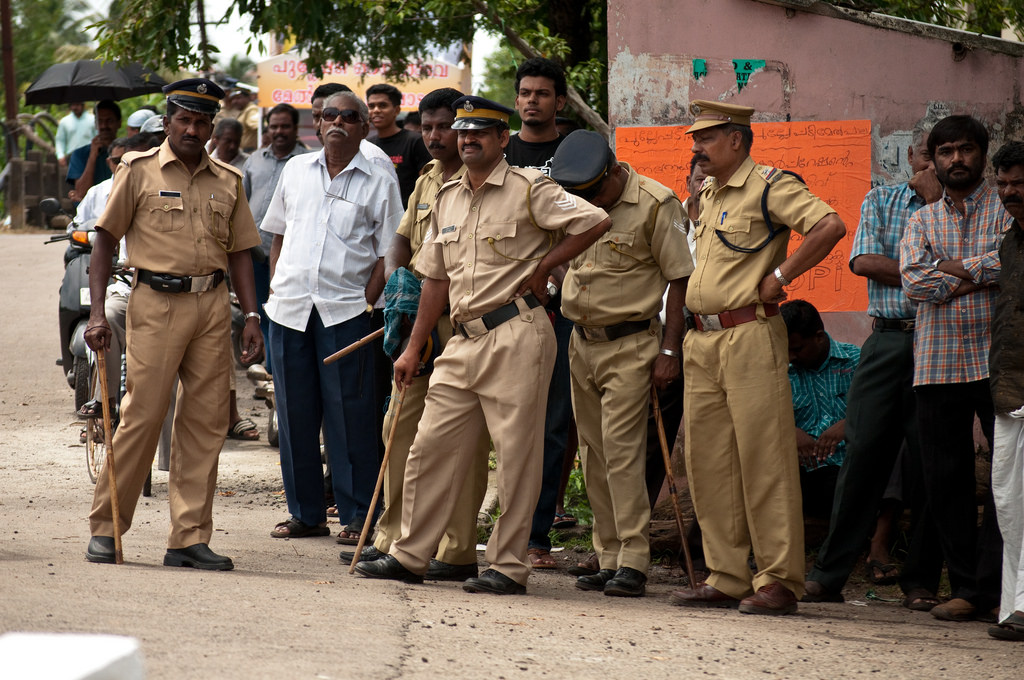 And how much work is there to do?
"If you go by CBI standards, an officer investigates some 25 cases in a year. But this is only investigations, whereas in police stations everybody is tasked to do everything. In addition to daily tasks, staff are commonly recalled to duty during their off time to deal with emergencies of law and order, arrangement for VIPs, etc.," says a former Director-General of Police (DGP) who has handled some high profile cases, on condition of anonymity.
"We have continuously tried to increase the number of armed police forces in the country whether it's CRPF, BSF, ITBP, SSB, State Armed Police Forces or India Reserve Battalion instead of adequately equipping and manning the police stations. The reason why police are being overworked is because we have never paid attention to the police station or equipping them with resources or concentrate on policing through the police station, but instead gone around to equipping the battalions and armed police," he adds.
Governments have resorted to doing policing through these armed personnel with lathis and weapons who, at the end of the day, give you no intelligence input except to report nothing has happened in this particular area.
"We are taking the average beat police away from the people," says the former DGP.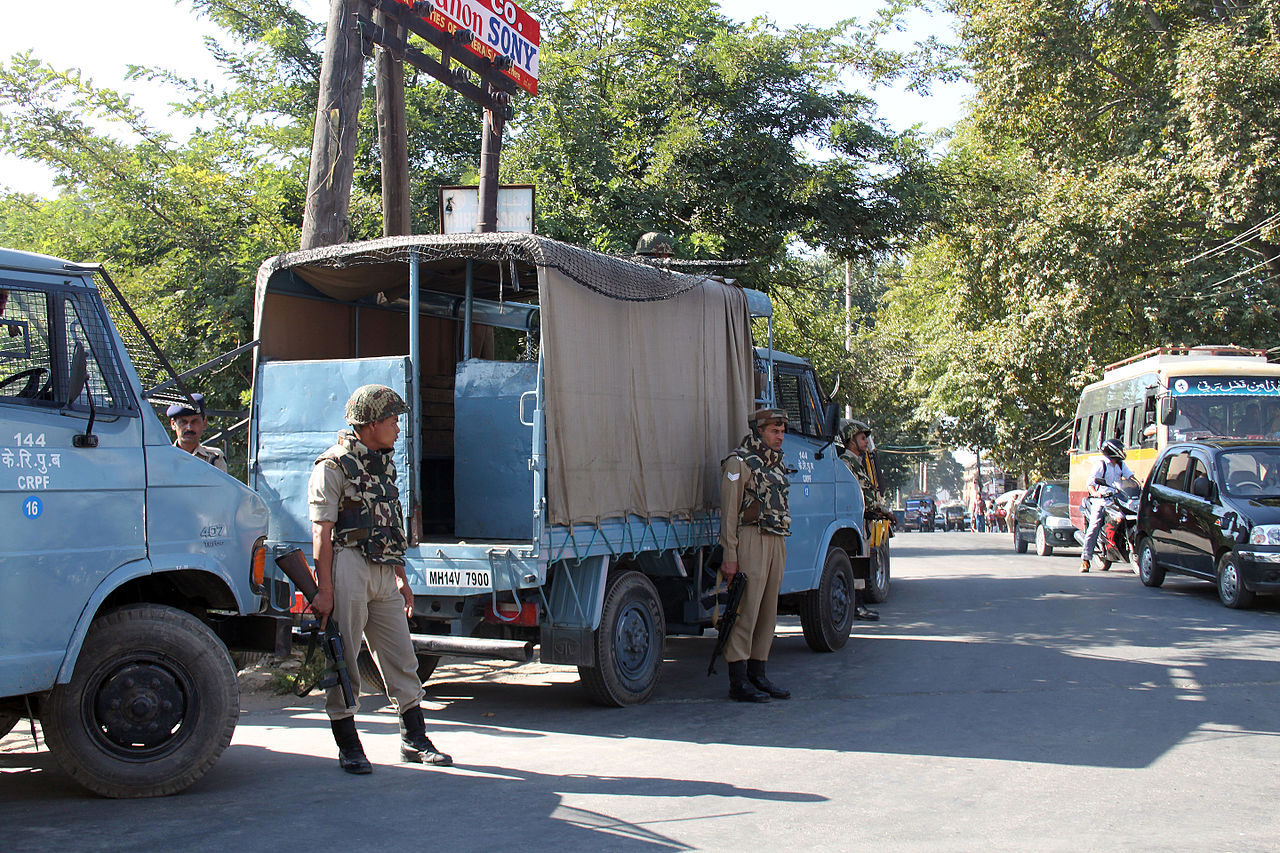 While it is clear that such work conditions severely affect their health, there are other consequences as well.
"Another outcome of long working hours is corruption. If they are working for 16 hours and have no place to have food, what do you expect them to do on the streets? They cannot spend Rs 200 to eat a meal outside every day," adds the former DGP.
Even the work that is non-critical is done by cops who could have been handling investigations.
"A lot of policemen are engaged in the routine guarding duty of establishments/infrastructures like the residence of MLAs or officers. Why can't we outsource that to private security agencies?" the ex-DGP suggests.
It is more than fair to say that the police, like so many government officials, need to be paid for the hours they work and overtime. But this is easier said than paid since the cost is enormous.
"Maharashtra Police, for example, has a force of 2.2 lakh. Average working hours for a policeman in Maharashtra is 12.5-13 hours a day. There are states where the average working hours stretch to 16-17 hours a day. Say, there is an emergency, our forces work at a stretch for 18 to 24 hours a day without going home. That is the level of commitment already present in the police force. So, if you're planning to compensate for overtime exceeding eight hours a day, it will burn a huge hole in the pocket of the government," says a DCP-level officer, speaking on condition of anonymity to TBI.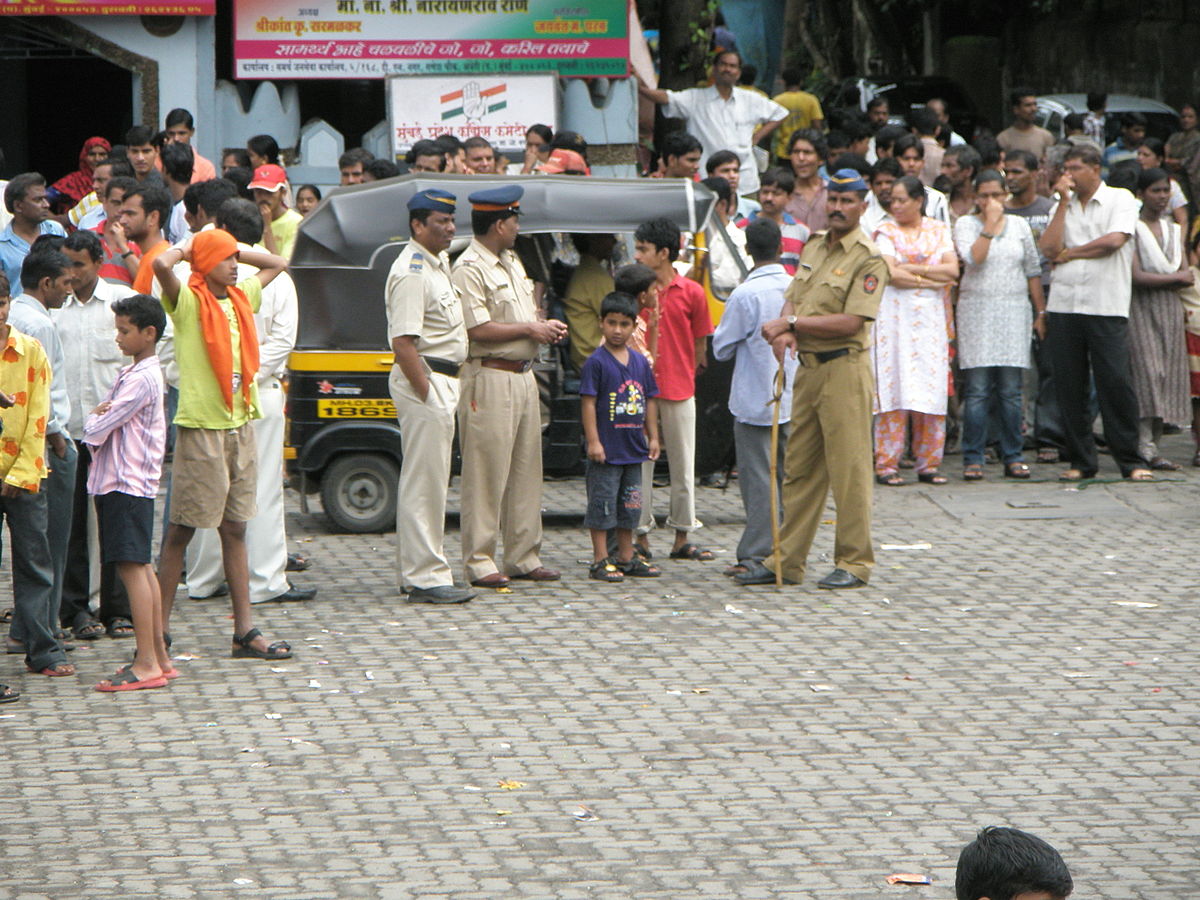 But he is in full agreement – it is a price that deserves to be paid.
"It is sorely needed. If we can implement the overtime machinery for the police, then there is nothing better," he says.
And this is in a state where there is already a leave policy in place. Every police constable in Maharashtra has a weekly-off unless there is a significant situation like Ganapati celebrations.
Since 2016, there has been a provision that if the weekly off gets cancelled officially, the same is compensated with one-day additional pay.
But it still means working 12 hours a day, every day, all week. Not the case in the city of Mumbai.
Interestingly, the 8-hour shift system has been implemented in Mumbai. How has it worked out?
"It's hard to tell how much efficiency has improved, but the shift from 12 to 8-hour-shifts improves physical and mental fitness. The biggest problem we face is that there is a lack of social and family life. If you limit work hours, these aspects improve. That itself will have a positive impact on overall efficiency," argues an inspector posted in the city, who also wished to remain anonymous.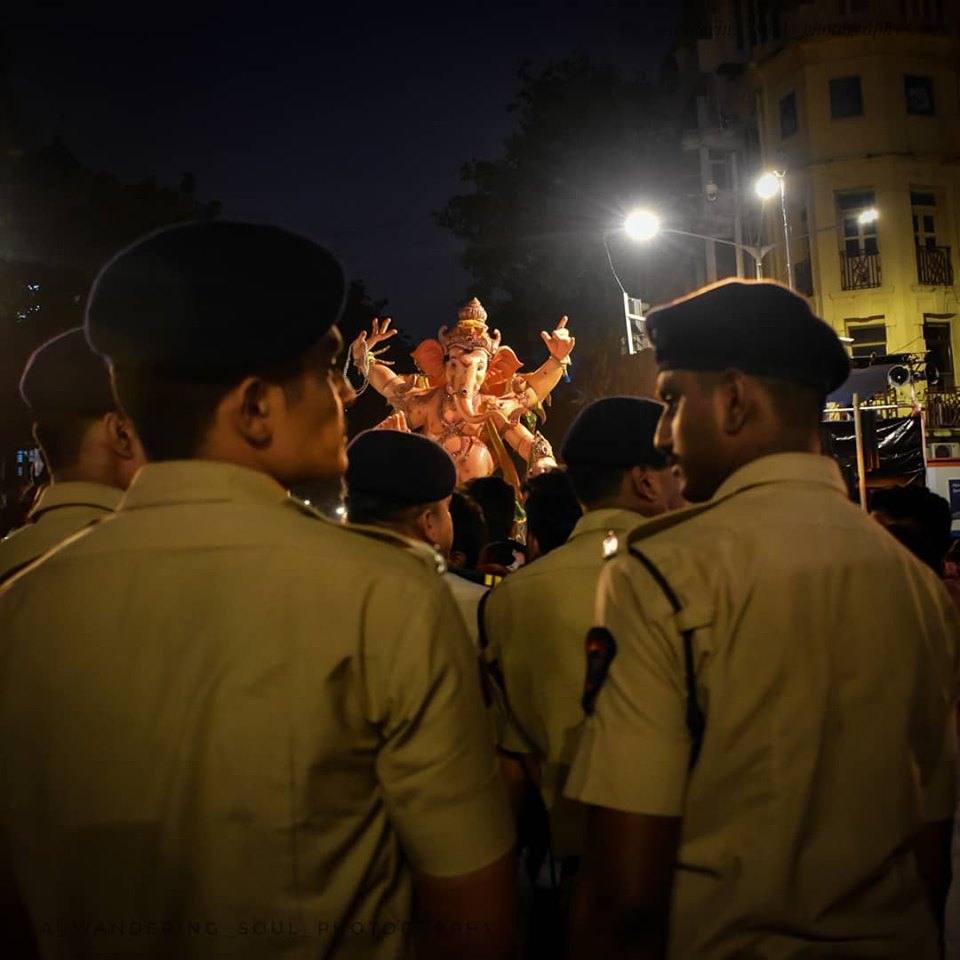 The inspector was in support of Gopal's PIL, but he did highlight the real issue crippling India's police.
"If the population is increasing by 2 per cent yearly, the policing budget and workforce need to increase correspondingly, which sadly has never happened." says the Mumbai officer.
And that is the real answer. In the long run, it is cheaper and more logical to hire more personnel than to pay so much overtime.
And the nation desperately needs it. The UN recommends 222 police personnel for every 100,000 citizens. India has just 145.
What's worse – this ratio takes into account the policemen involved in law and order duties and armed battalions who have little or no role in investigations. Women only constitute 7.28 per cent of the police force in India, according to data presented by the Ministry of Home Affairs.
The work that helps citizens like you and me every single day happens at a police station. And an adequately staffed police station is an extreme rarity in India. Most have only 40 per cent of the required staff.
But until such recruitment happens, overtime pay may be our best answer to ensure the police are motivated and efficient.
---
Also Read: Kerala Custodial Death Case: Here's Why Capital Punishment For Cops is a Landmark
---
Even Vijay Gopal backs that solution, even as he remains confident that the court will rule in his favour.
"If the court rules that states have to pay overtime, I'm hoping they choose to hire more people instead – because it will cost less," he says.
(Edited by Vinayak Hegde)
Like this story? Or have something to share? Write to us: contact@thebetterindia.com, or connect with us on Facebook and Twitter.
We bring stories straight from the heart of India, to inspire millions and create a wave of impact. Our positive movement is growing bigger everyday, and we would love for you to join it.
Please contribute whatever you can, every little penny helps our team in bringing you more stories that support dreams and spread hope.