"The smile that I see on the faces of my children after my class and the fact that they don't feel like leaving, that's my highest award," says Remya Iyer, who would travel 70 km everyday to teach despite raising two young kids.
Remya Parameswar Iyer, a recipient of this year's National Teacher Awards, claims she isn't a 'natural-born teacher.'
It's a profession she chanced upon 2004, when her husband found work as a professor at IIT-Guwahati and the couple moved to India from the United States.
---
Teach your child about environmental conservation with this board game. It's made of upcycled materials, and inspired by the best education system in the world. 
---
"I never knew that I would end up teaching school students," says the award-winning teacher, a Tamilian, born and raised in Thrissur, Kerala, speaking to The Better India.
Remya has an MS in Biochemical Research and was pursuing research in neurochemistry. However, the research was unable to take off in Guwahati, so she decided to approach a school nearby called the Faculty Higher Secondary School for a teaching job.
There, she met Pradip Kumar Bhuyan, the school's founding director, who gave her a job teaching biotechnology to high school students.
"I'm so grateful to Mr Bhuyan. It's because of him that I became a teacher. He also invested Rs 7 lakh to set up a beautiful lab. I had seven students in my first batch. Going beyond the classroom, I would take them to the nearby wetlands, medicinal gardens and botanical park, helping them generate their curiosity. I didn't stick to any particular pedagogy and taught according to the needs of students. But I made an effort to know each of my students inside out. Each day in school, I grew a little more as a person," she recalls.
She taught there from June 2006 to November 2008 before responding to an ad listed in the newspaper by the Kendriya Vidyalaya Sangathan (KVS) seeking a biotechnology teacher. She was accepted after a written test and an interview, and joined KV Khanapara in November 2008.
The transition from a private school which afforded her a lot of freedom to a central government school wasn't easy. Making things harder was the daily commute of 70 km, alongside raising two very young children. Also, the school had no biotechnology labs.
"My first year was tough, but also had a beautiful learning curve. There were times when I wanted to quit and return to the earlier school. After a year or two, however, things began to get better, and students started to take an interest in the subject," says Remya.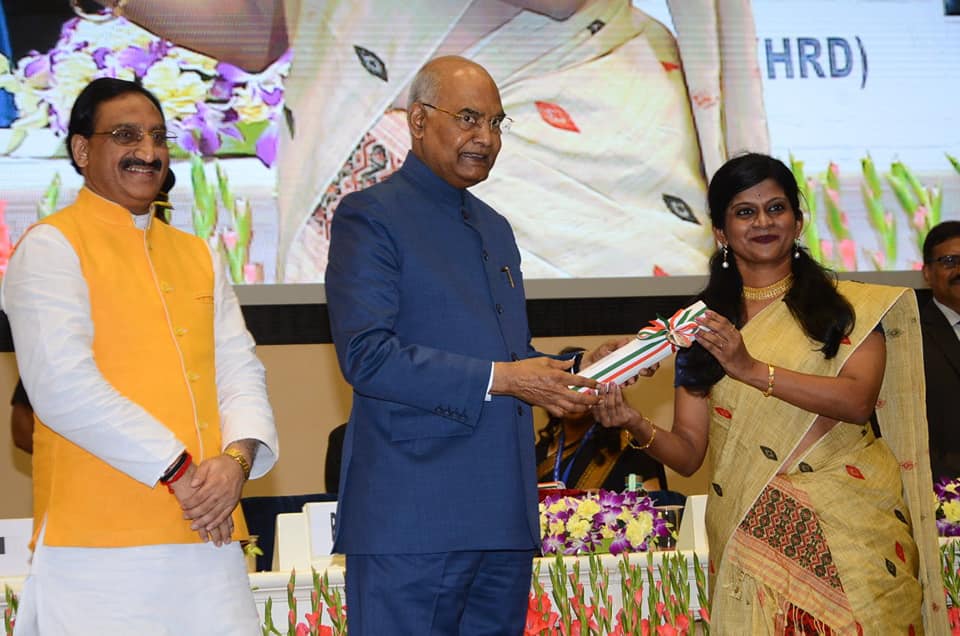 Engagement beyond the classroom
One of her greatest strengths as a teacher is the ability to encourage students to think and engage with the subject beyond the classroom.
For example, in 2011-12, fluoride contamination of water in Guwahati became a significant issue. During a classroom discussion on the same, students asked her whether they could collect water samples from different hotels and hilly areas of the city to ascertain the nature of the problem.
Greenlighting the request, five students took it up as a project for that year's National Children's Science Congress and discovered high levels of fluoride in particular places.
Pleased with their efforts, Remya asked them if they had a solution, and the students responded by searching for defluoridation techniques that villagers could adopt. They looked at rice husks, thrown away by local mills, found that they have some absorbing properties, and began using these rice husks as defluoridation agents.
"They were successful not because they were the first batch from the school selected for All India National Children's Science Congress winning at regional and KVS national levels or participating in an international conference, but the fact that my children looked at societal problems and found solutions collaboratively. These were five different individuals with different temperaments, aptitudes and egos coming together to find a solution," she says.
Uddipana Kakati, a second-year PhD student in chemistry at Temple University, Philadelphia today, was one of the five students who participated in the science project.
"There is no question she inspired me to pursue research in the sciences. She didn't merely teach us what's in a textbook or what would come up during the exams but delved much deeper into the subject. Like any typical Indian student, I was preparing for my engineering entrance exam. After working with her on the fluoride project, I realized that I was never really interested in engineering; my passion lay in pure science. She always told us that marks and aptitude are great but not enough. Your interest in a subject also matters," says Uddipana.
This was just one of many examples of Remya encouraging students to think beyond the classroom.
"Remya Ma'am wasn't one of those teachers who would take a class and just leave; she looked out for us beyond the classroom. She was very communicative, open and easy-going with her students. As a teacher, she made the class very interactive, not strictly following what's in the textbook, and got everyone involved in the class. In fact, at KV Khanapara she introduced a new style of teaching," recalls Uddipta Bharadwaj, who is currently writing his Masters' thesis in astrophysics from the University of Heidelberg, Germany.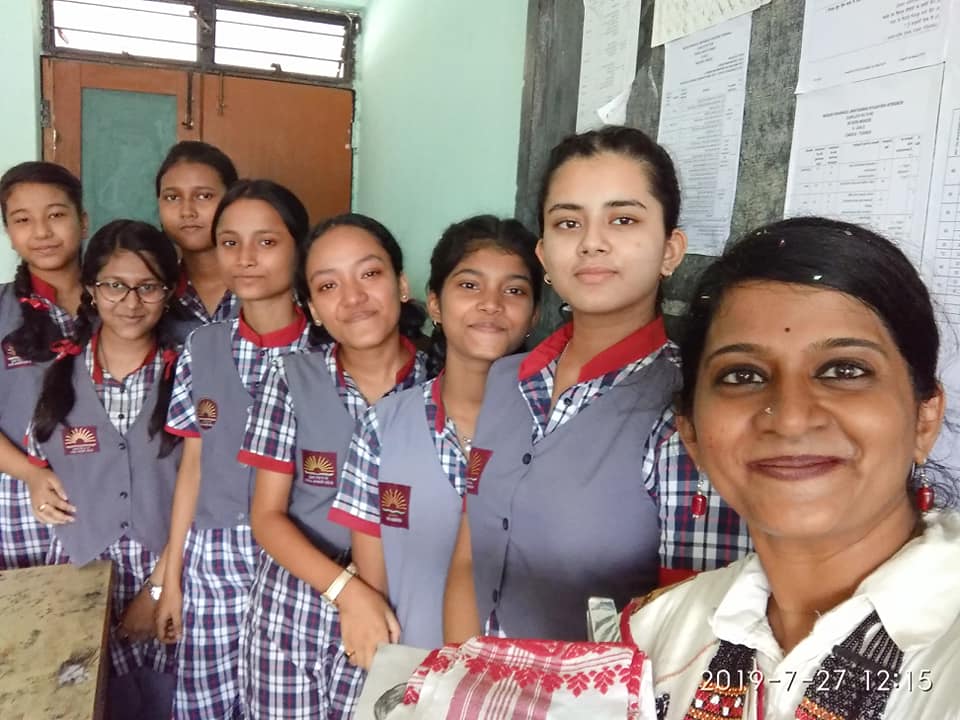 Besides, she nurtured her students into becoming mentors and leaders who would later on conduct lessons or training sessions in their own school, partner schools and rural schools as well.
Despite winning the Fulbright Distinguished Awards in Teaching 2014 and a four-month fellowship in the United States, her primary concern was the unavailability of a lab.
Just before she left for the US, she applied for the Biotechnology Lab in Senior Secondary School (BLiSS) grant being offered by the Department of Biotechnology, Government of India.
On her return, she found that the school had won the grant of Rs 10 lakh with an additional Rs 2 lakh every year based on performance.
Now, she could finally help build the necessary infrastructure to teach biotechnology, and offer students hands-on training on how to conduct research, collaborate with various labs including Advanced State Biotech Hub and College of Veterinary Sciences and conduct workshops for students and teachers in other schools.
Facilitator of learning
More than infrastructure she helped create, it was her approach to teaching, which stands out.
"As teachers, we feel that we are teaching a subject. That is a completely wrong notion. We are facilitators of learning," she says.
"For example, I had 40 students when I left Khanapara. All 40 are different and learn differently. When I'm introducing an essential concept, it should excite them enough so that they pursue it further. I would make it look like they own the learning process. Suppose, I am teaching a concept in microbiology. I bring a petri plate of microbes and keep it on the table. Children entering class would immediately ask, 'what is this'? I would ask them, 'how does it look', 'how does it feel'? This builds their curiosity, and then we proceed to textual material. Also, it should not be confined to what is there in the text, but since they need to write tests and exams, we establish that balance. But I always encourage my students to learn something in a way that they remember it for the rest of their life. When you're genuinely involved in the learning process, you don't forget. All I did was create the right sort of environment for learning," she recalls.
Another facet of her teaching style is the effort she makes beyond the classroom.
"I lay out my lesson plan in such a way that my practical session is perfectly blended with what I am teaching. The teaching aid that I use or any additional material I'm using is blended perfectly with the textual material," she says.
For example, during the summer vacation, she would take students on an educational tour to the biotechnology lab of IIT-Guwahati, and show them a plant tissue culture lab. She would facilitate an interaction between the concerned professor, research scholars and students, who get a feel of the lab, understand first hand the instruments, and the various biological processes.
"Look, their learning isn't complete, but they have a feel of the subject. When the school reopens, and I'm teaching plant tissue culture lab, all I would do is relate to what they have seen with the equipment I would sometimes borrow from these institutions," mentions Remya.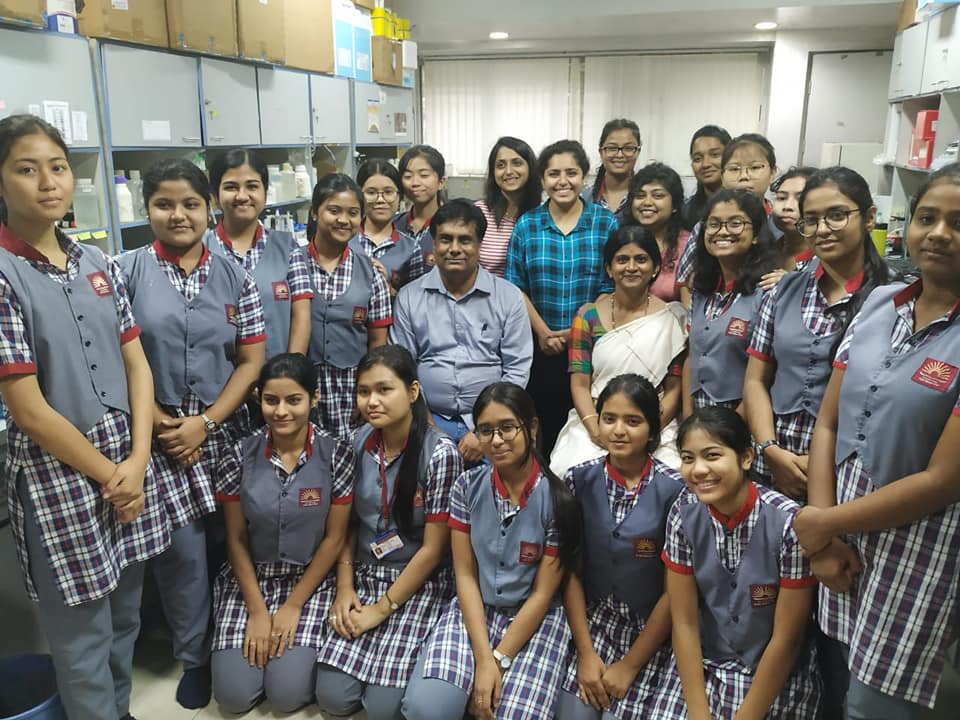 More than a teacher
"She is more than a science teacher—she is a friend, and that breaks down so many barriers that exist between students and teachers. In India, even today, there is fear among students when interacting with teachers, and students love her because she never made us feel that sense of fear," says Uddipana.
Recalling his school days, Yash Raj Mishra, a first-year engineering student in Jaipur, says, "Whenever I used to see students coming out of her class, they would come out with a smile. She would treat every child as a unique individual and take extra care with everyone. She would give online lectures as well, use projectors to make concepts clear to her students and used all the tools at her disposal. I took computer science in Class XI, but I genuinely felt it was my mistake not to take biotechnology."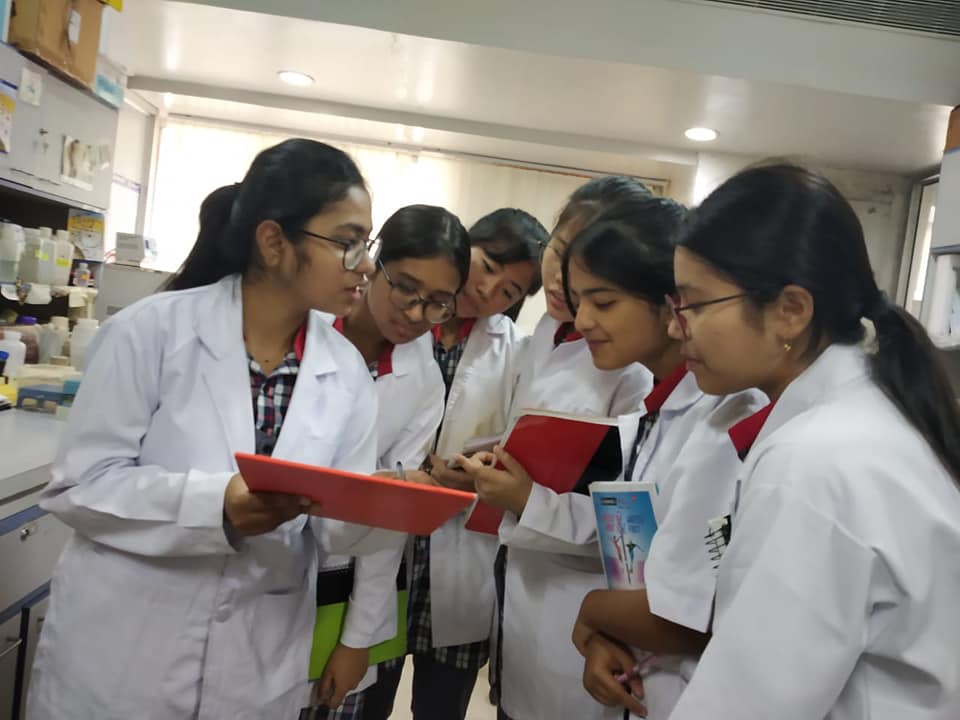 Despite winning numerous accolades including the CV Raman Science Teacher Award in 2013 and KVS National Incentive Award (the highest honour any KVS employee can attain) in December 2018, Remya feels that the highest inspiration or accolade she received is when her student says 'Ma'am, I'm coming to school for you.'
For 11 years, students at KV Khanapara enjoyed the fruits of this teacher's magnificent labour. In July 2019, she moved to KV, IIT Guwahati.
"The smiles on their faces after my class and the fact that they don't feel like leaving is my highest award. This is my honest opinion. I only have about 13 years of teaching experience; all the pedagogies of learning, I have learnt from my students and supplemented this with various courses on online platforms. For example, to understand child psychology better, I enrolled in a psychology class. Similarly, I did a course in educational leadership, so that I could imbibe leadership skills that I later imparted to my children," she says.
---
Also Read: This Woman Quit Her Job to Help Sonam Wangchuk Transform Education in Ladakh!
---
(Edited by Gayatri Mishra)
Like this story? Or have something to share? Write to us: contact@thebetterindia.com, or connect with us on Facebook and Twitter.
We bring stories straight from the heart of India, to inspire millions and create a wave of impact. Our positive movement is growing bigger everyday, and we would love for you to join it.
Please contribute whatever you can, every little penny helps our team in bringing you more stories that support dreams and spread hope.
Tell Us More