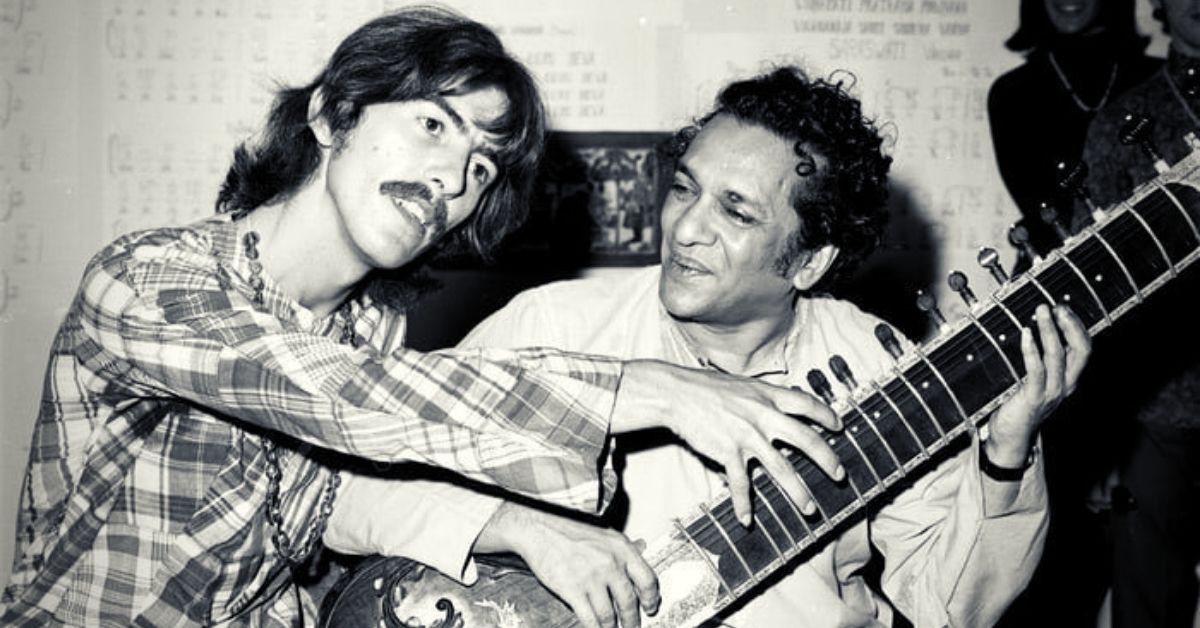 For us, this is not a job or even a business. It is a proud passion that we have and will continue to carry on for generations," says the family that's played a silent chord in creating legends. #history #LostTales
The moment you step into this tiny shop located at the corner of Rash Behari Avenue, the dust and noise of the main road settles down into a serene silence. The charming quiet of the run-down shop is periodically interrupted by the tuning of a sitar or the strumming of a tanpura.
Despite its dilapidated exteriors, a single peek inside reveals a treasure trove of musical instruments.
You cut through the canopy of sitars hanging from the ceiling, dusty wooden shelves stacked with violins and harmoniums, and cross the walls covered with sarods and guitars, to reach the end table where Ratan Kumar Sen sits meditatively working on a beautiful sitar.
---
For generations, these makers of music have strived to make this planet a better place, and as a music lover, you can too step up and do your part. Listen to your favourite songs on light-weight and sustainable sound devices, that you can find here. 
---
Behind him, a wall covered with framed photographs over the peeling paint depicts the glorious past of Kolkata's iconic musical instrument shop, Hemen & Co.
This 72-year-old shop which was frequented by celebrated musicians like Bhimsen Joshi, Nusrat Fateh Ali Khan, Sandhya Mukhopadhyay, Parveen Sultana and even Ravi Shankar, holds testimony to the musical brilliance of the yonder years.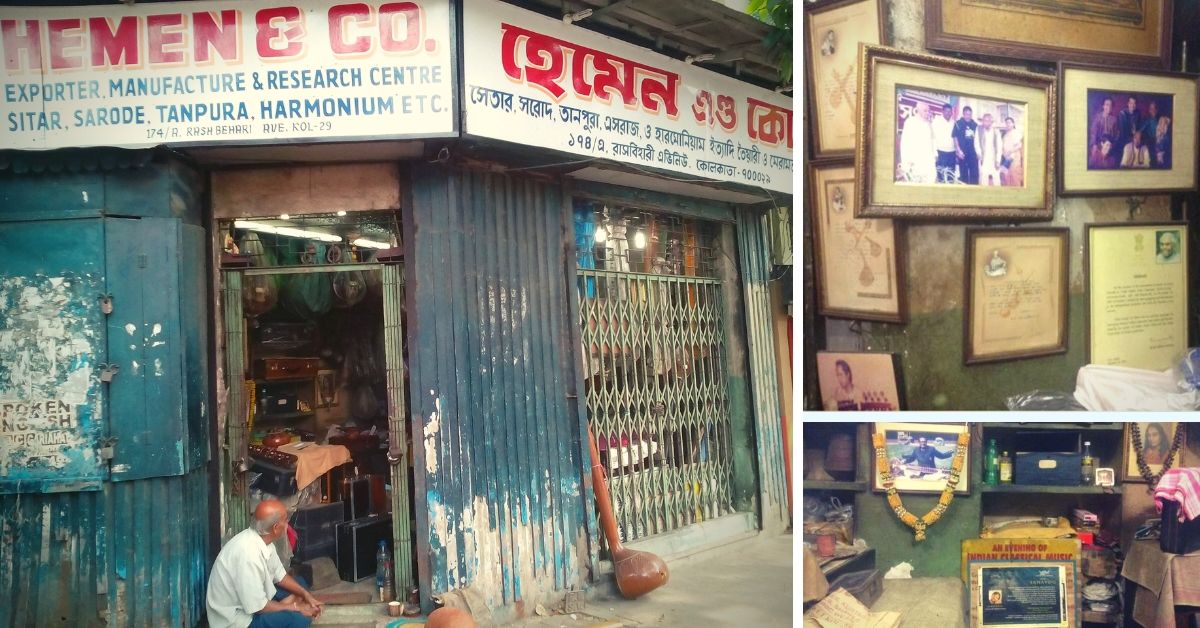 Not just in India, Hemen & Co. was known for its outstanding craftsmanship even outside the country. Legends like Yehudi Menuhin, Jethro Tull's Ian Anderson, and George Harrison, the lead guitarist of The Beatles, have walked through these doors, seeking to experience their handcrafted instruments.
"But the days of glory both for us and music, are in the past," reflects Ratan, who along with his brother Tapan Kumar Sen, takes care of the shop and repairs instruments only created by them.
"My father, Hemen Chandra Sen, used to say that you can never make a good instrument if you know how to play it with ease. The instrument and the musician are two parts of one whole, and so it needs to be the best possible match," he adds.
Each instrument in the shop is made to order with the best quality material sourced from various parts of the country.
"All our instruments are handcrafted and can survive a lifetime. Because at the end of the day, this is not a job or even a business for us. It is a proud passion that we have and will continue to carry on for generations."
From a broken sitar to an iconic company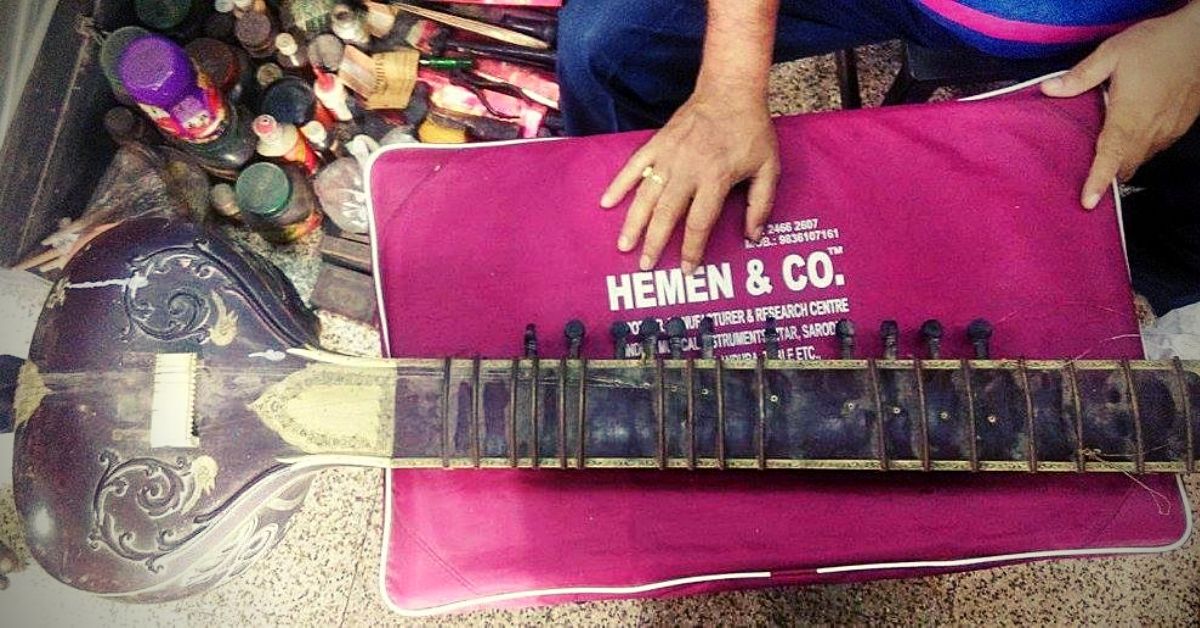 Hemen Chandra Sen had been playing the sitar since he was 10 years old. But at the age of 13, he had to move to Calcutta from East Bengal (present Bangladesh).
His keen interest in music soon earned him the prized tutelage of Baba Allauddin Khan of Maihar Gharana, as well as the guidance of Ustad Ayet Ali Khan, father of Ustad Bahadur Khan.
The story goes that one day, while in a class with Allauddin Khan, Hemen accidentally broke his Sitar. At the time he could not afford to get it repaired and so instead, he did it on his own.
"When Allauddin Khan saw the repaired sitar as good as new, he was extremely impressed. Others like Ayet Ali Khan, Ali Akbar Khan and even, Ravi Shankar, were taken aback by his skills. Allauddin Khan praised and encouraged him to take it up seriously, as there aren't many who understand the instruments so well to transform them into their original condition. He even gave all his damaged Maihar instruments to my father for repairing. This was the beginning and many musical geniuses, like Pandit Nikhil Banerjee, Ustad Ali Akbar Khan, Annapurna Devi, Ustad Hafiz Ali Khan and Ustad Amjad Ali Khan, began to come to him for all their repair needs," Ratan shares.
This eventually led to the genesis of Hemen & Co. in 1947, which over the last few decades has perfected the skill of creating and repairing instruments like tanpura, sitar, tabla, harmonium, flute, sarod, violin, esraj and guitar.
Hemen's brilliant work also earned him the Hafiz Ali Khan award for lifetime achievements, at the hands of the then Prime Minister, Atal Bihari Vajpayee, in 2003.
After his death in 2010, Tapan and Ratan took over the family business.
"My father was a strict and disciplined man. I think that is crucial is you passionately want to pursue music. Our education was not limited to school. We would have to manage studies at school during the day, while also concentrating on music lessons, especially the sitar, and then get coached by father about the family trade and craftsmanship. He would always say that you cannot justly treat and cure an old or broken instrument if you are not a musician yourself!" recollects Ratan.
A star-studded clientele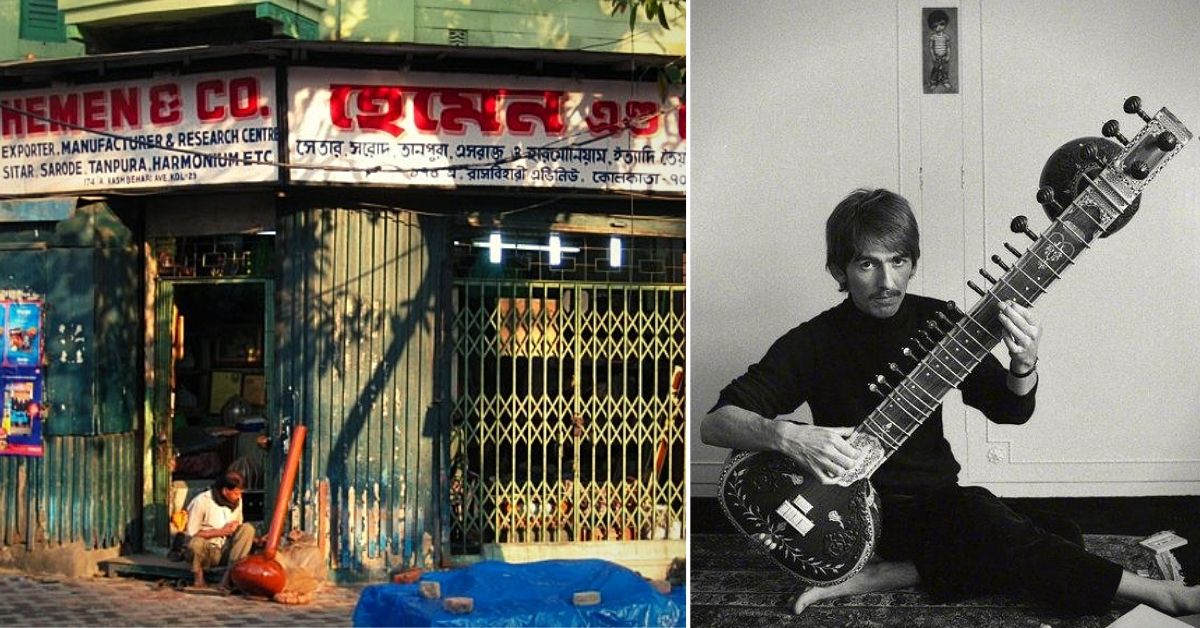 In the last 72 years, Hemen & Co. has emerged to be the one-stop store for musical legends and maestros from all across the world.
One of Hemen's first customers was his teacher, Allauddin Khan, and Ravi Shankar, who was a fellow student. Ratan remembers that the first time his father repaired Ravi Shankar's sitar, he didn't charge money. As a token of appreciation, Shankar sent a portable tape recorder.
"Ravi Shankar and my father were fellow musicians and good friends. It was invaluable, much beyond the ambit of money," adds Ratan who was taught by his father to make Shankar's unique kharaj pancham sitar.
It was through this connection with Shankar that George Harrison, the Beatles' star guitarist, became a prized customer. Other members of the band also ordered from here, from time to time.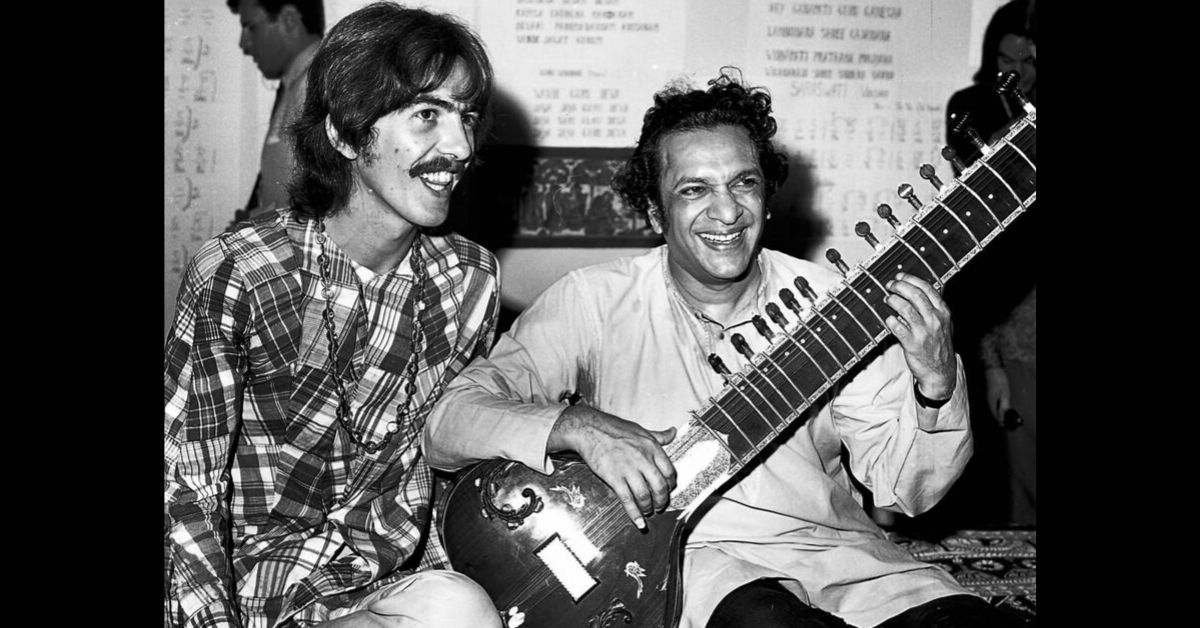 "George Harrison had bought a sitar from us somewhere in 1968, which was both a surprise and an honour. Then after two years, he ordered two acoustic guitars. I remember that he had asked us about guitars, on an earlier trip, and I replied that although we did our best, they might not be of the superior quality as available in the west. He, however, dismissed the humble confession, tried one of our acoustic guitars, and complimented us on the perfect tune. So, when this order for two guitars came in, we were delighted and sent them via Ravi Shankar's secretary. To say thanks, Harrison sent us a huge German-made tape recorder!" says Ratan.
The next memorable encounter that Ratan remembers is with Jethro Tull's Ian Anderson.
"I was a huge fan. Ian Anderson was like Lord Krishna, the only one who could play the flute for hours standing on one leg. I would be captivated throughout his shows, and so when he came to Kolkata to perform in 2008, I didn't want to lose the opportunity to meet him. When I did finally saw him, I gifted him a bamboo flute, something he had never played before, as he used a metal one. He loved the one made of bamboo, and has ordered over 100 flutes from us," he shares.
Superior quality ensuring generations of clients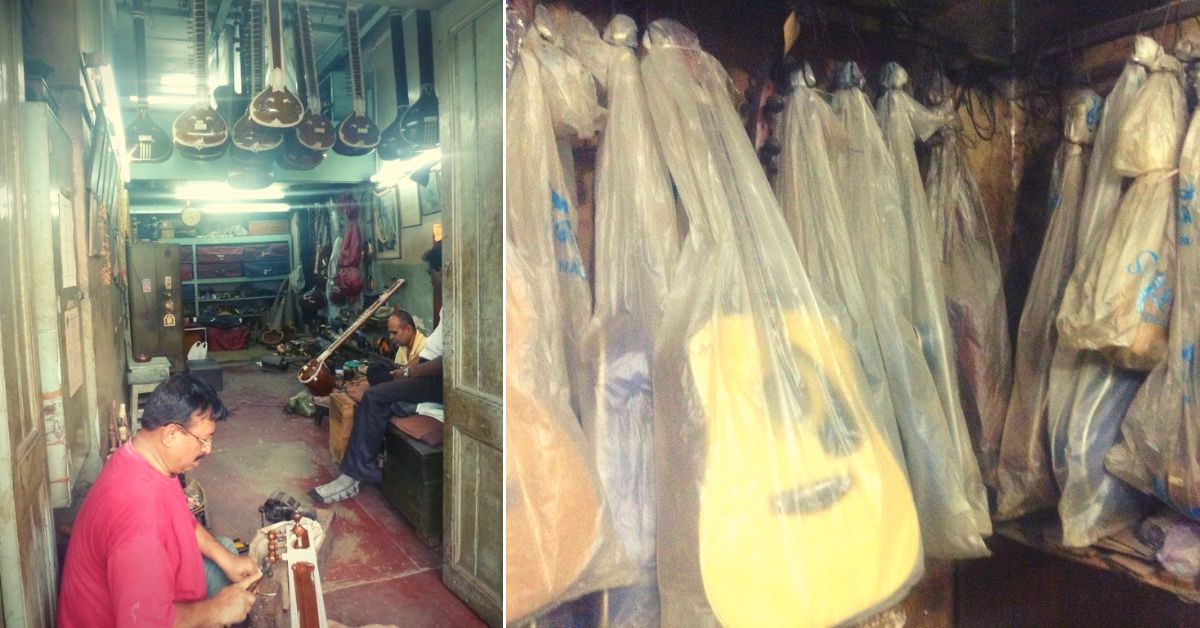 Despite the onslaught of air-conditioned shops selling musical instruments in the area or even the internet, Hemen & Co., in its tiny enclosure, continues to be overburdened with orders all round the year. Ratan says that this is the influence of quality.
"My father did not build a mere company, he built a global family of musicians, and we are carrying it forward. Our instruments aren't instant; they need time and patience to ensure quality. This is something that true musicians appreciate, and it is with their testimonials that the next generation continues to buy from us," he shares.
One such third-generation customer is Sougata Ganguly, whose entire family has purchased instruments from Hemen & Co. Now, he also sends his students to the shop. Ravi Shankar's daughter, Anoushka, is also a loyal customer.
Ratan mentions the quality of the instruments, especially sitar and sarod, is ensured with the talented craftsmanship and the best raw material.
Elaborating on the process, he says, "The sitar is primarily constructed out a specific kind of gourd which cannot be eaten due to its bitterness. This variety is specially cultivated for sitar and tanpura. It's now grown in parts of Maharashtra and the Nadia district of West Bengal. Once fully grown, they are processed to arrive at this formation. At the initial stage, it looks like any typical gourd, green in colour, but then it is soaked in water allowing the inner contents to decompose. After that, these decayed contents are scooped out, keeping the shell intact. These shells are then sent to us. We only buy the thickest shells as they are heavy and sturdy. But, again, thick shells are rare and so, more expensive."
After the shells, the wood used in making the sitar, tanpura and sarod is also a critical aspect. These are either sourced from Assam or demolished old houses.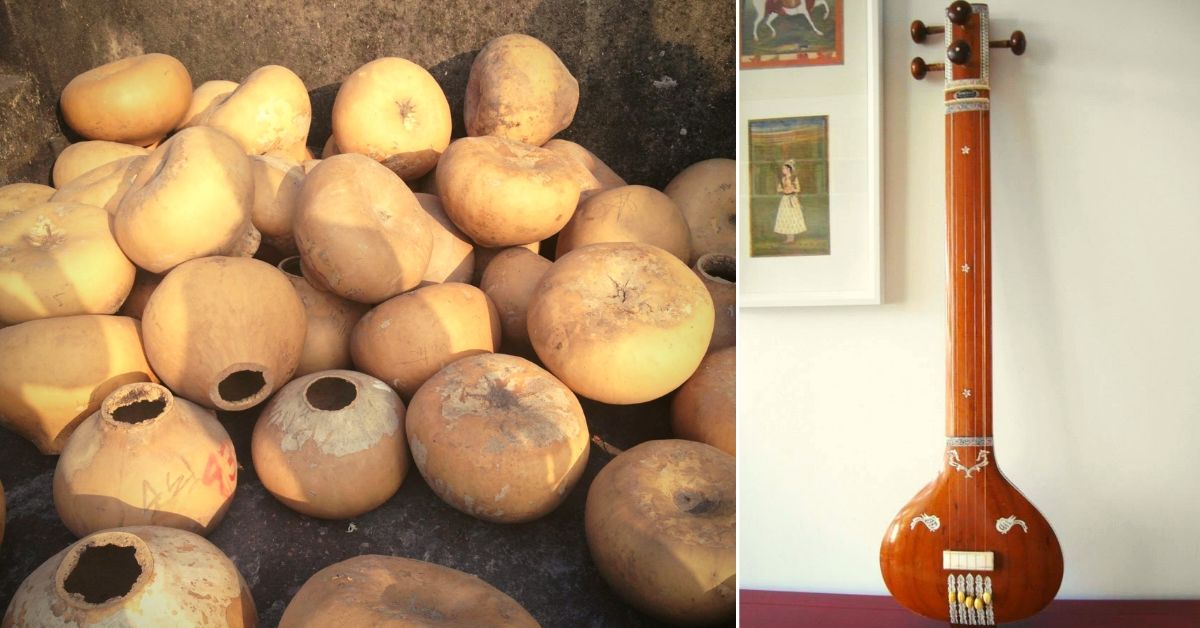 "The older, the better. We usually go for tul or Burma teak, as per the preference of the musicians. For instance, Burma teak has a good temper and produces a powerful sound, while tul wood, is softer. Vilayat Khan used to prefer the Burma teak sitar, which was completely black as he concentrated more on taan. Ravi Shankar preferred a sitar made of tul and adorned with minute decorations, ideal for alaap." he adds.
Ratan and Tapan have held fort for all these years and have also been preparing their sons with the hope that they will carry forward the legacy.
But, in a world of instant gratification and autotune, this work has become more difficult than ever before.
When asked about the future of Hemen & Co. Ratan remarked, "I've done my part in creating a treasure and will guard it till my last breath. Now, it is the job of your generation to keep it alive!"
---
Also Read: Paris to Calcutta In a Milk Van: A 19,000 km Road Trip That Captured the Sound of Music!
---
(Edited by Gayatri Mishra)
We bring stories straight from the heart of India, to inspire millions and create a wave of impact. Our positive movement is growing bigger everyday, and we would love for you to join it.
Please contribute whatever you can, every little penny helps our team in bringing you more stories that support dreams and spread hope.